Nokia Steel review
Nokia's stealthy fitness tracker is a worthy successor to the Activité...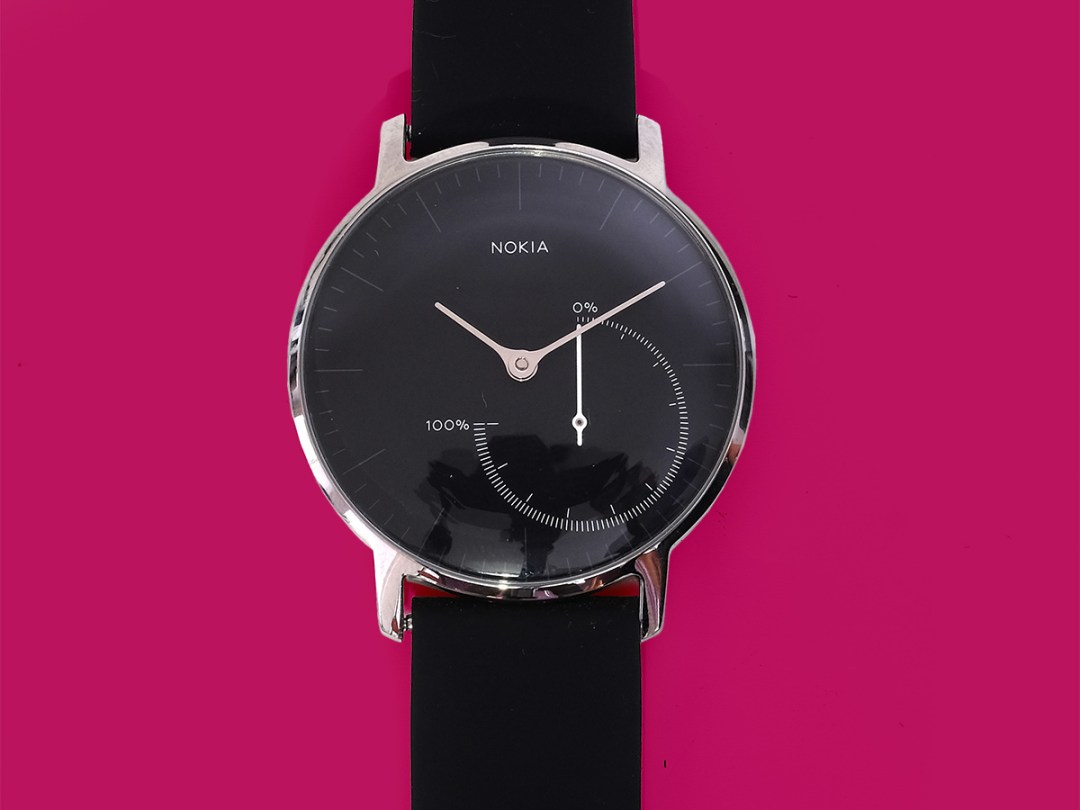 The Nokia Steel is part of a breed of fitness trackers that don't look too techy. They look like watches. But you couldn't say the Nokia Steel hides behind a generic face.
This is one of the most recognisable watch designs going, making even minimalist watches look like they've been lumbered with one too many dials.
How can a new watch be recognisable? Because the Nokia Watch is, for the most part, a Withings Activité Steel with a new name plastered on top.
The Activité series may be under new management, but its gadgets are just as tasty as ever.
Design: Slimline smarts
Let's assume you haven't already seen a Withings watch, though. The Nokia Steel has a very slight form that gets rid of the bulk factor that comes with most 'proper' smartwatches, like many Android Wear designs.
Well, most of the bulk factor. Look at the Nokia Steel side-on and you'll see it's actually thicker than it appears: a smidge under 12mm according to our tape measure. It's really not that obvious, though.
The iPhone X of the watch world, there's just a sliver of steel ringed around the face. A domed toughened glass top plays with reflections to make the ultra-minimal look seem deliberate, rather than just Nokia skimping on hardware.
On the front there are just ultra-skinny hours/minutes hands and another little dial to show how close you are to reaching your daily steps goal. There are no buttons, no crown, and even the minute markers are about as subtle as they come.
The Nokia Steel is one of the least 'gendered' watches around, and looks good for it too. It's a stunner. However, if you're after the classic watch look you may prefer the Timex IQ+ Move. It also has a 'glow' light, where the Steel is completely invisible in the dark.
Features: an all-year watch
An obvious question for Activité veterans: is this any different to the Withings Activité Steel? Yes, a little bit.
There's now a 'buckle' style fastener on the back, and compared with the Activité Pop at least, the ultra-slim silicone strap is softer.
The Nokia Steel is the kind of watch that you can wear 24/7, not least because it's water resistant to 5ATM and the battery lasts for up to eight months.
After that you'll have to open 'er up, because it uses a non-rechargeable CR2025 battery rather than the usual lithium ion one.
No buttons, no screen, no heart rate sensor and a mammoth battery life: so what can the Nokia Steel actually do?
Performance: basic, ballpark fitness tracking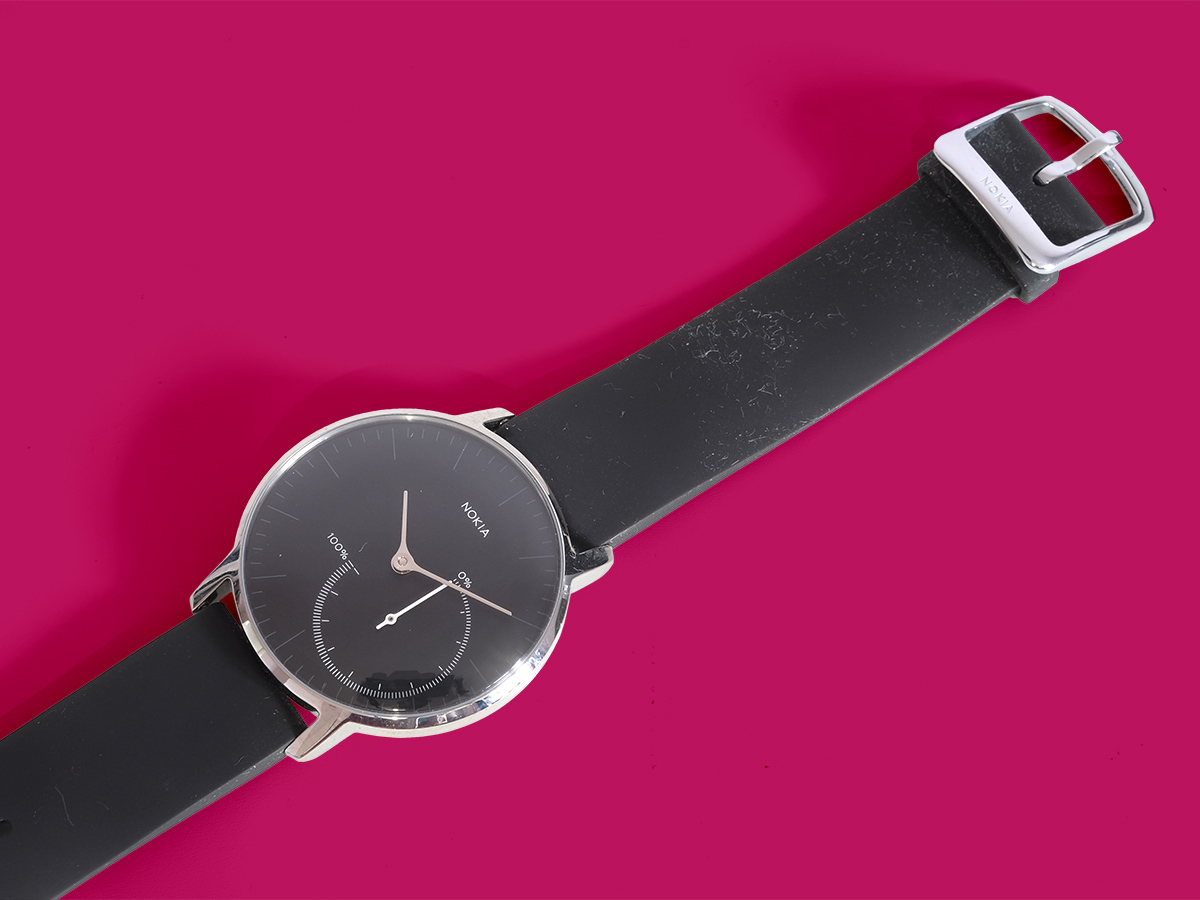 Other than basic step tracking, the Steel will also auto-track runs and swims.
And if it senses other activity it can't make out, it'll just whack it in the Nokia Health Mate app as a generic activity. You can then label it as kite surfing, an elliptical session, or as 34 other activities.
Nokia Health Mate is the new-fangled version of the Withings Activité app. It has some neat legacy features like cute 'badges' you unlock as you walk or run, and the ability to link up with loads of other popular apps. Google Fit, MyFitness Pal, RunKeeper and Nike+ are in.
Run tracking is surprisingly decent given it's based purely on how much you waggle your wrist. After 5km of interval training on the treadmill, the Nokia Steel spat out an intensity graph that looked a bit like an HR one. But with no useful metrics at all, of course.
If you want better fitness tracking, the Nokia Steel HR could well be worth waiting for (although Nokia still hasn't confirmed when it'll be available).
Depth isn't the Nokia Steel's strong point, but it sails across the surface of fitness tracking gracefully enough.
The Health Mate app could do with a bit more work, though. Nokia has taken out some of the colour of the old app and tried to make it look more sophisticated. But now navigating around it is a bit less intuitive.
Still, if you're going to spend ages poring over stats, the Nokia Steel isn't for you. It can be used to wake you up, though. There's a 'silent' vibrate alarm. However, don't expect the battery to last eight months if you use it all the time. That buzz doesn't come for free.
Nokia Steel verdict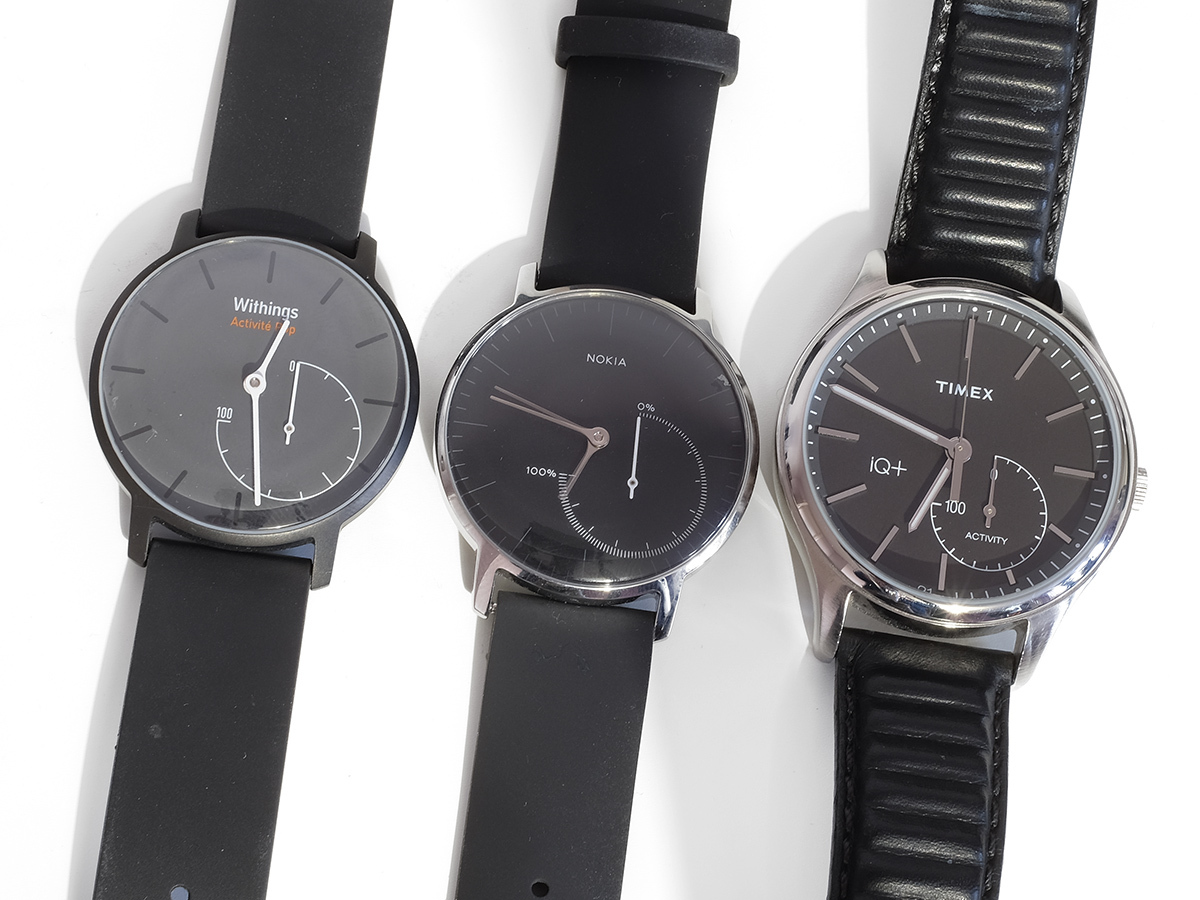 The Nokia Steel is eerily similar to the older Withings model it replaces (above left). Nokia has just put its stamp on a classic design.
Don't buy the Steel if you want to track marathon training or are hoping for real smartwatch features. You don't get phone notifications, apps or music controls.
But what you do get is basic tracking like steps and distance from a handsome watch that's easy to live with. For those things, it's one of the best around, along with the Timex IQ+ Move (above right).
Stuff Says…
It may be a familiar face under a new name, but the Steel is still one of the best low-key fitness trackers
Good Stuff
Sleek design
Long, eight month battery life
Auto run tracking
Bad Stuff
Limited fitness tracking
Very similar to Withings predecessor
No notifications or light