Nokia X30 5G hands-on review: stylish and sustainable
Hero of upcoming Circular subscription service takes a bow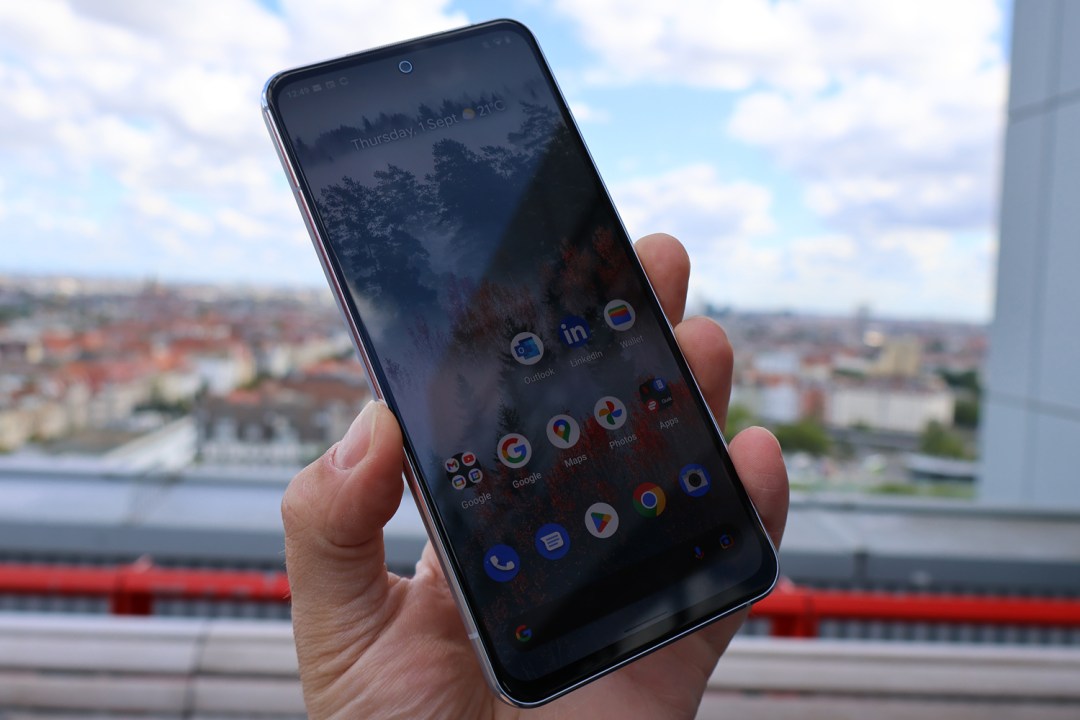 There's more to the Nokia X30 5G than a spec sheet and £399 starting price. This new mid-range marvel is also the star of Nokia's Circular subscription service.
The new sustainability push sees the company reward those who keep their phone for longer with 'seeds' which contribute towards environmentally-conscious schemes. Once it's time to upgrade, Nokia then takes back the handset and gives it a second lease on life – either with a refurb and new owner, or parted out for recycling.
All of which means UK customers will be able to put one in their pocket for £25 a month (plus a £30 set up fee). Is it the start of a new, more planet-conscious kind of phone ownership? Is the hardware so good you'll never want to hand it back? We got our hands on one at the IFA show to find out.
£399 buys you a lot of phone right now. The Google Pixel 6a sets the bar for Android photography, the Nothing Phone 1 has funky lights and unique styling, and Apple will sell you an iPhone SE if you don't mind outdated designs and dinky displays. The X30 5G slots into the mix with no major hardware standouts.
It's rocking a Snapdragon 695 CPU, 6 or 8GB of RAM and 128 or 256GB of storage, squeezed into a sleek-looking frame made from 100% recycled aluminium, capped off by a rear panel made from 65% recycled plastic. There's Gorilla Glass Victus up front to cut down on scrapes and scratches, and the whole thing is IP67 dust- and water-resistant to shrug off rain showers.
That plastic feels surprisingly premium, and the metal frame is nice and cool to the touch. An in-display fingerprint sensor is also a welcome addition.
With a 6.43in screen, it's also fairly pocket-friendly. The 2400×1080 panel uses AMOLED tech which delivers superb contrast and vibrant colours, although average brightness is a fairly middle of the road 400 nits. It peaks at 700 nits, but we still struggled to see the screen clearly at Nokia's outdoor demo area. The 90Hz refresh rate is a welcome middle ground: we'd much rather have it than a more basic 60Hz, even if the smoother 120Hz is more common among similarly-priced rivals.
Cameras might be where the X30 stands out. The 13MP ultrawide secondary snapper sounds like standard fare, but the main lens gets a 50MP sensor that should pack in plenty of detail.
Nokia has also added a new Capture Fusion mode, which uses the main sensor to boost the clarity of any ultrawide images. A cropped and zoomed snap from the main sensor is combined with the ultrawide image, so the centre of the shot is cleaner, and with more detail. At least that's the idea: we'll need to spend a lot more time with the phone to see if the stitching is obvious, or if it can give pricier phones a run for their money when it comes to wide-angle shots.
We're fans of Nokia's 3-3-3 policy of warranty years, Android updates and security patches, which should guarantee the X30 5G has a long life ahead of it – even if the first owner won't actually see it through to the end. Nokia reckons it has tested the battery for an extended number of charge cycles too, so shouldn't fade as quickly as some rivals.
That could be handy, given it only has a 4200mAh cell. Even with a fairly moderate CPU, that might not translate to extensive battery life.
There are unanswered questions on the whole Circular subscription, though. At £25 a month, you'll have paid off the entire cost of the phone in 18 months – shorter than the typical 18 or 24-month contracts most UK mobile networks tie you in for. Will that just encourage even faster upgrading, even if Nokia has good intentions with the hardware afterwards?
We like what we've seen so far on the hardware front. Ignore the misconception that recycled materials can't also be premium materials, as the X30 5G feels every bit the modern mid-ranger. Whether the sustainability angle is enough to turn heads remains to be seen. It'll be arriving later this year.