Nothing ear (1) review: believe the hype?
See-through styling stands out in a solid first effort by a fledgling brand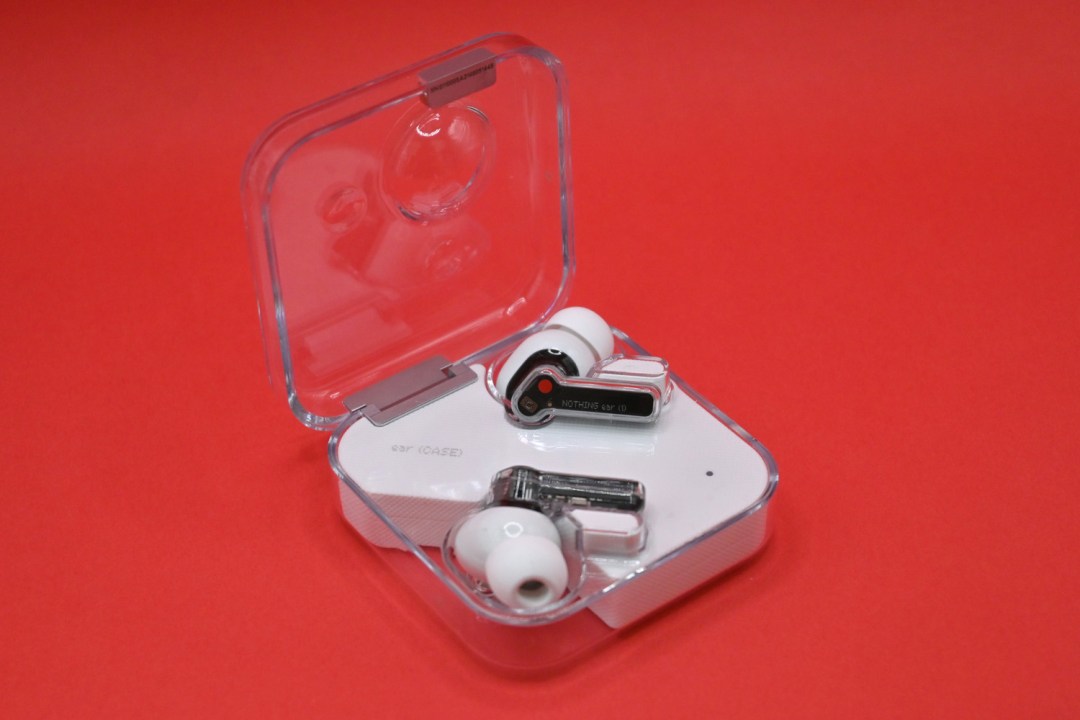 OnePlus co-founder Carl Pei is an expert at drumming up excitement for new products, and his new company's debut earphones were no different. After months of teases and previews, some enthusiastic superfans even paid ten times the asking price for an early Nothing Ear (1) production run on hype-beast auction site StockX.
But let's look past the strongly-worded mission statements about "removing barriers between people and technology". Try to pull your gaze away from the tantalisingly transparent design. The punctuation-heavy ear (1) is a pair of true wireless in-ears – how transformative could they possibly be?
Beyond the see-through styling, these Bluetooth 'buds are tuned by Teenage Engineering, and aim to bring features like active noise cancelling and in-ear detection to that sub-£100 sweet spot.
They've been doing the rounds for almost a year now, but with the Nothing Phone 1 now almost upon us, it was time for a second listen. Let's find out if they still impress.
Design & build: see no evil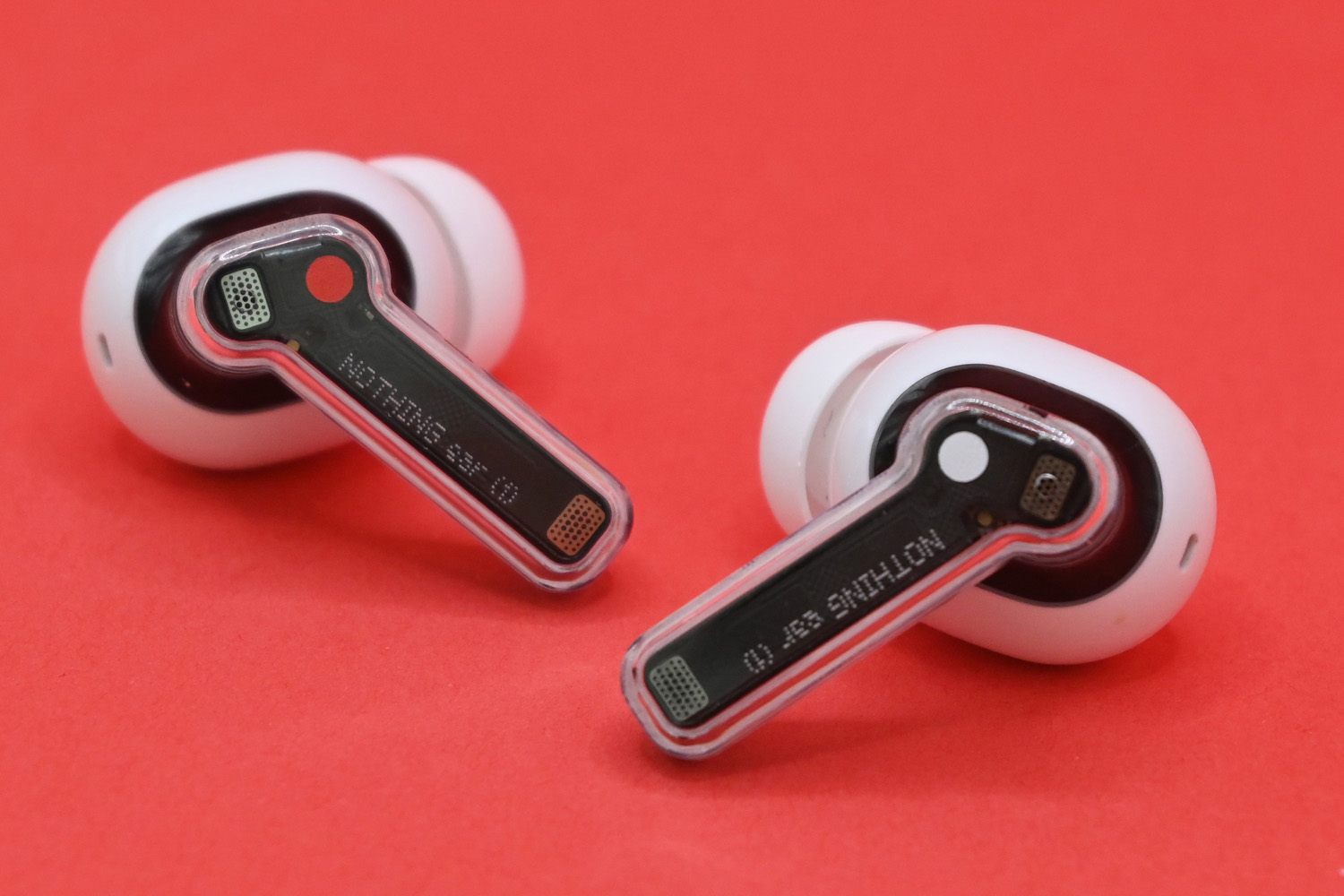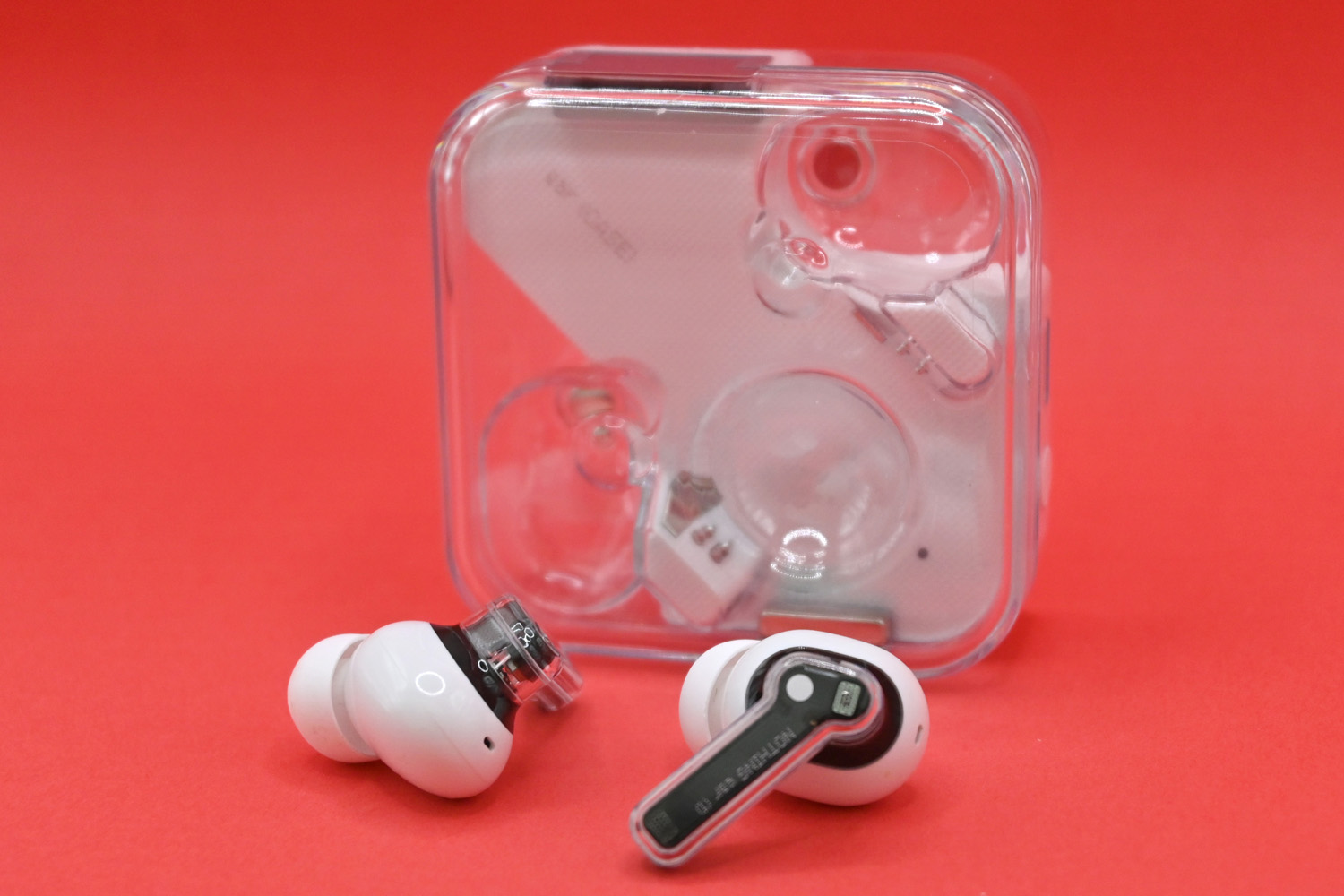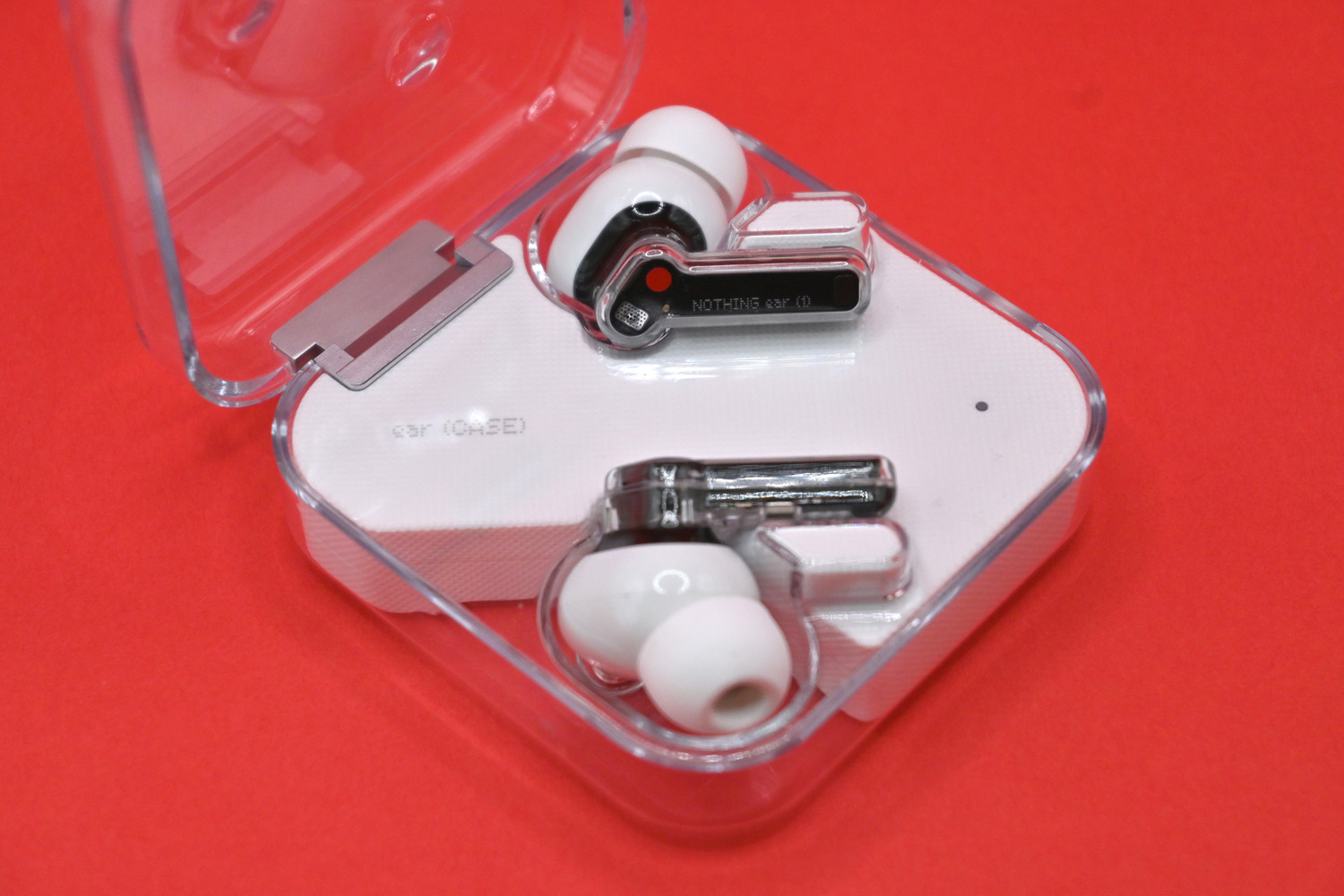 The Ear 1 we got might not be quite as radical as the concept version Nothing teased, but this is still a distinctive looking pair of earphones.
Not only can you see the buds resting inside their transparent case, but their AirPod-like stems are clear too, letting you gaze at the individual components. There are no ugly green circuit boards or messy globs of solder to detract from the clean design, and you won't spot any glue residue holding everything in place.
The general shape is more mainstream – but largely because they need to be, in order to fit in your ears. Three different sized silicone tips help you find a good fit, and they're super light, so stay nice and snug while stationary. We had to adjust them a fair bit while out running, even if they never actually fell out of our ears. The IPX4 sweat resistance also makes them a good choice for gym bunnies.
It might be a little on the large side compared to some true wireless rivals, but the charging case flips open and closed with a satisfying snap. The transparent plastic isn't particularly scratch-resistant, so unless you treat it with kid gloves, it's going to pick up scuffs and marks from regularly slipping in and out of your pockets or bag.
On the plus side, the magnets holding the buds in place are strong enough that you don't need pinpoint precision to line them up – just slide them roughly into place and they'll align themselves.
Features & battery life: leaves you wanting more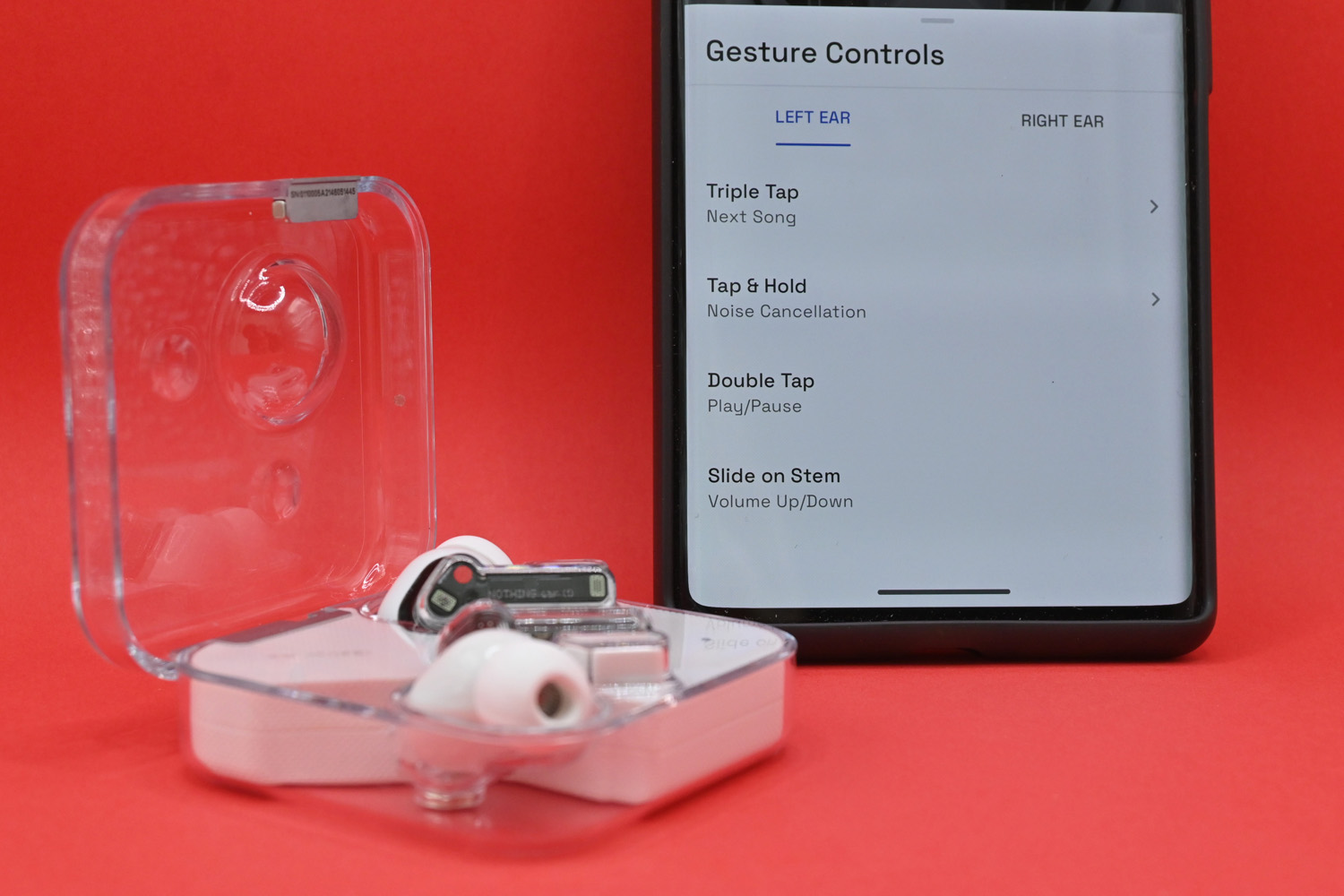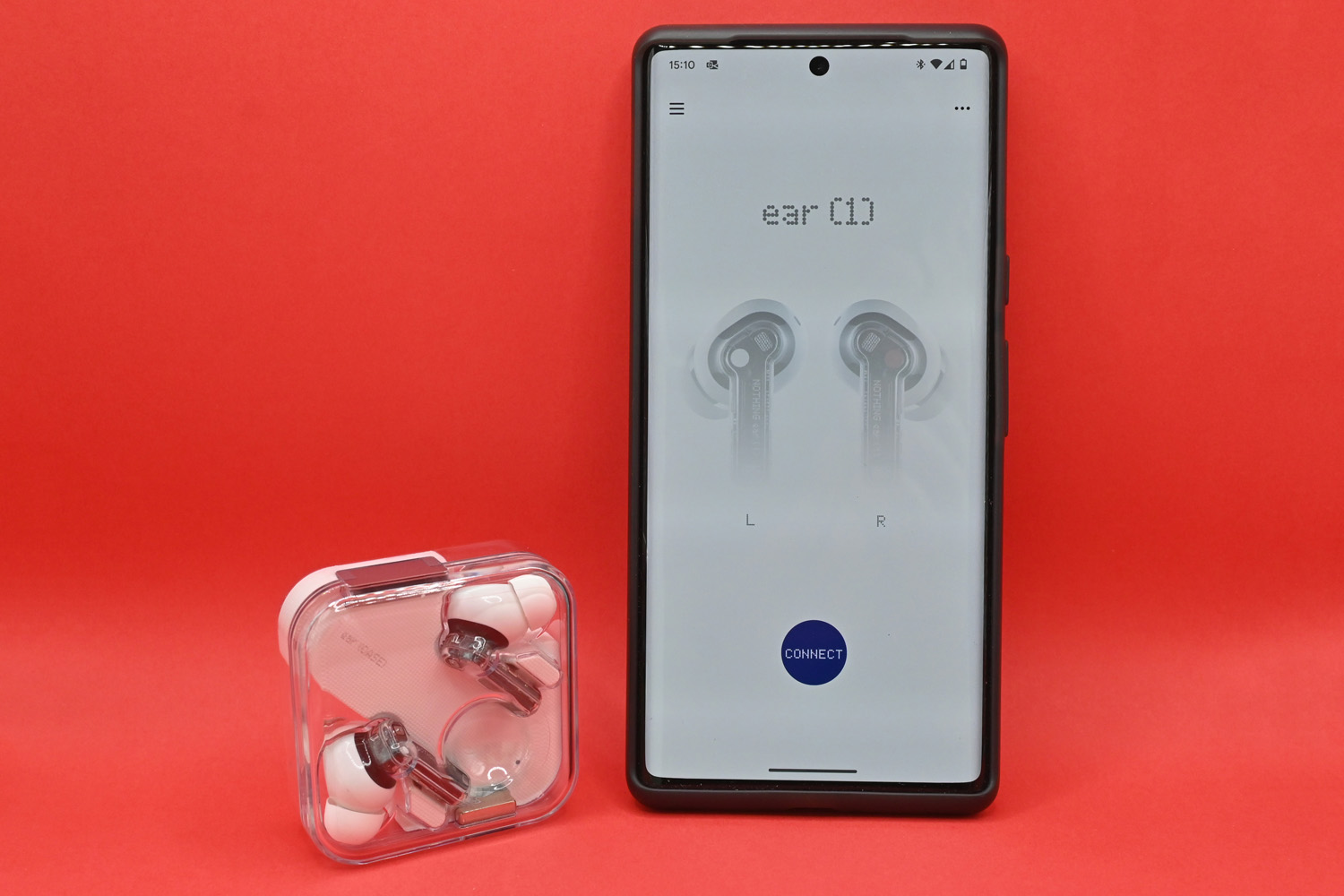 Nothing's slick smartphone companion app is as minimal as the 'buds themselves, with just a few settings to configure – but it's still worth downloading, as it's the only way to update the earphones' firmware. The most recent version brought voice assistant support, letting you trigger Google (on Android) or Siri (on iPhone) with a triple-tap of the stem.
Other touch controls are the usual mix of play/pause, skip tracks, adjust volume and toggle the noise cancellation modes. You can only tweak what a triple-tap does on each ear, with everything else being locked at the default. They work well enough, but a little extra control would have been nice.
The app does let you turn off in-ear detection, which pauses tracks automatically when you pull out an ear bud. We found this function a little buggy, often pausing playback without any prompting, so we switched it off. Find my earbud is more useful, playing a loud sound for those times you've come back to your earphones only to find one (or both) has gone missing.
There's no customisable EQ, just a selection of four limited pre-sets (one of which is the default). You can apply more treble, more bass, or pick a voice-optimised setting, but that's your lot.
Battery life is merely OK. Nothing's claim of four and a half hours of ANC on playback proved pretty accurate in our testing, and disabling it only stretches things out to just under six. That's a little short of what we've come to expect from most true wireless in-ears. The case brings the average up to a more respectable 24 hours with ANC, or 34 hours without. The buds also charge at a quick pace, with ten minutes in the case being enough for an hour of playback.
Wireless charging isn't a given in sub-£100 true wireless in-ears, so it's great to see Nothing include it here. There's also USB-C fast charging support, with 10 minutes delivering enough oomph for around 8 hours of listening time.
Sound quality and noise cancelling: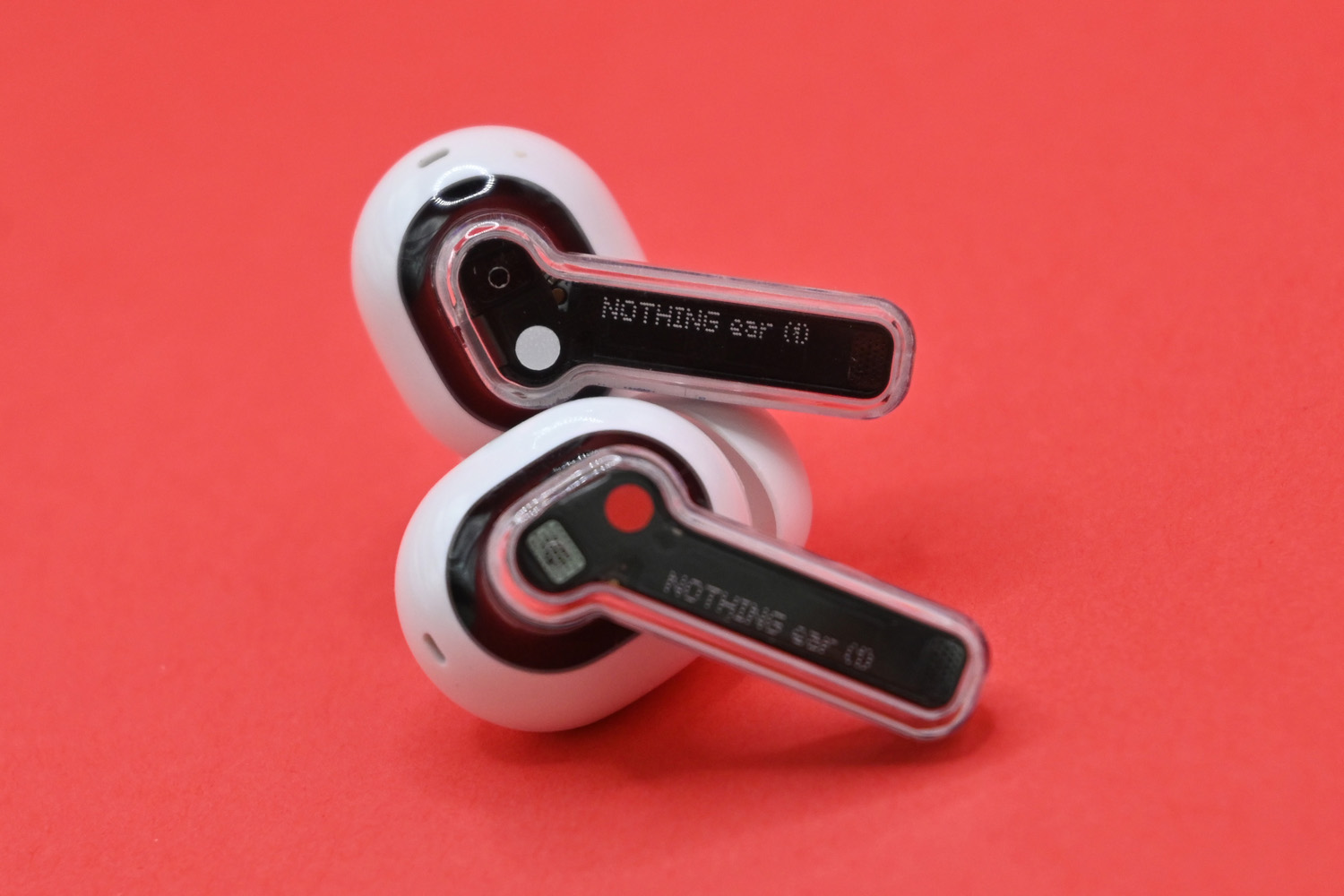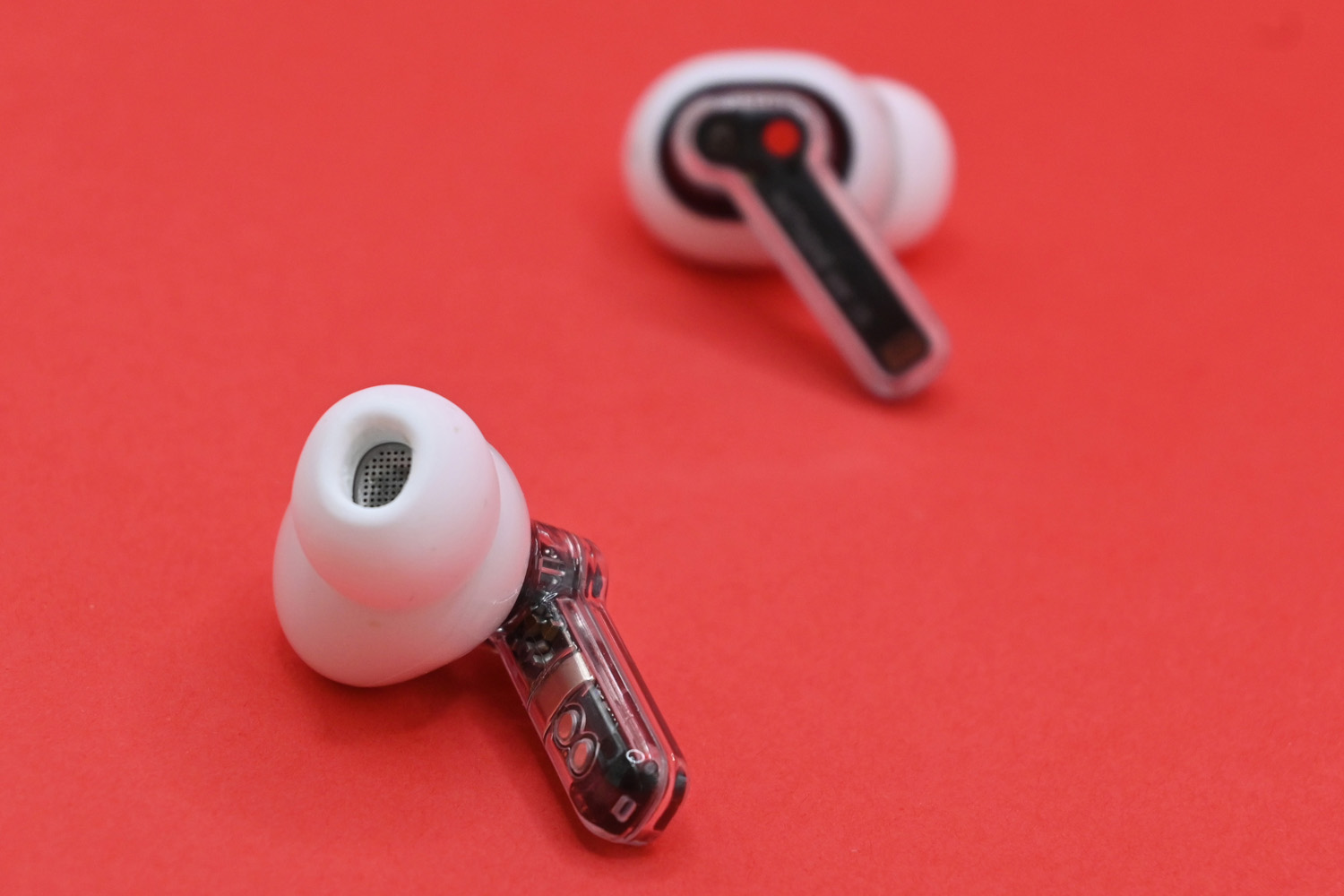 Promising effective active noise cancellation for £99 and delivering it are two different things. The Ear 1 is adept at cancelling out the low-frequency rumbles of public transport, but much less so when it comes to everything else – so much so we weren't sure our sample was working correctly, until a back-to-back test with other affordable in-ears proved this is just where the tech is at right now.
You're not going to waltz into a coffee shop and experience total silence, even with the tightest of seals – for that you'll need to spend a lot more on something like the Sony WF-1000XM4. The transparency mode is also about on par for the price, letting in outside noise without sounding too artificial, or stealing all the focus from your music. That's good, as there's no fine-grain adjustment.
There's no fancy Bluetooth codec support like aptX or LDAC here, and no multipoint connectivity either. It's quick enough to swap devices with a long press of the button on the charging case, though. The Bluetooth 5.2 connection stayed strong even in places with heavy commuter footfall, which we've known to cause havoc with other earphones.
The Ear 1 is an enjoyable listen, its 11.6mm dynamic drivers delivering a more energetic sound that had more depth than the similarly-priced Google Pixel Buds A-Series, which are more laid-back and neutral. Bass has more presence and the soundstage is generally more encompassing at all volumes – not just when you crank it. High-end frequencies can be a little edgy, though especially on delicate vocals. They feel pushed forward in the mix in a way that implies perceived detail, but it doesn't always work.
Teenage Engineering was responsible for the tuning, and apparently the aim was for a neutral balance. That might be true of the default EQ setting, but it certainly isn't for the "More bass" mode, which makes things far too boomy.
There's still plenty here to like, though, as while they don't trade blows with more expensive rivals, they're as easy on the ears as almost anything else in this price range.
Nothing ear (1) verdict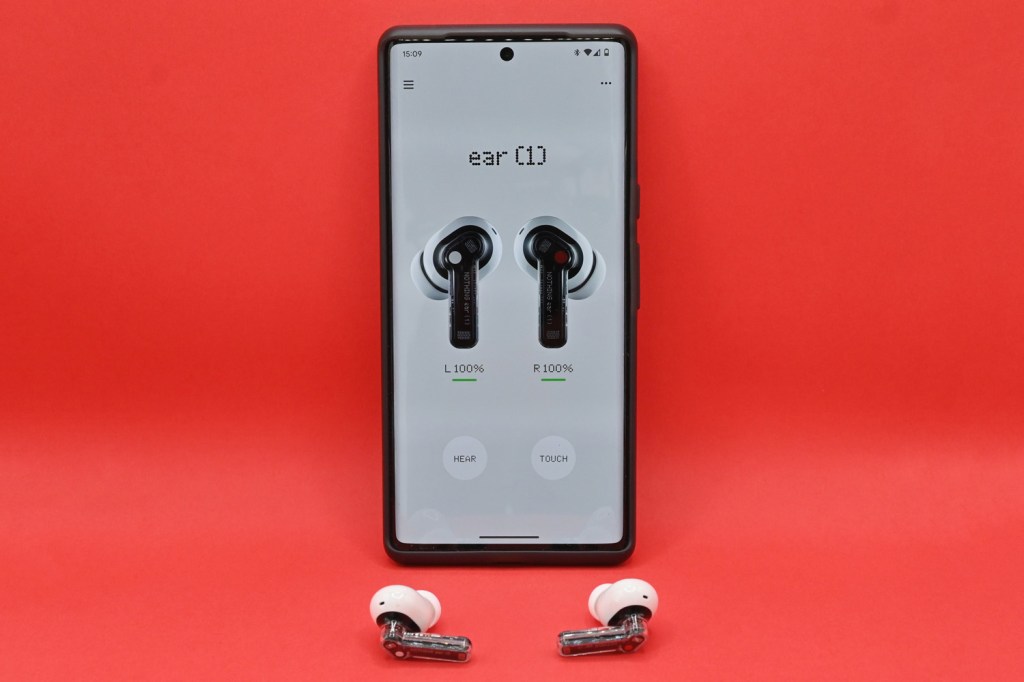 With the deluge of promotion that led up to the Ear 1's release, there was a chance it would turn out to be all mouth and no trousers – but Nothing's debut in-ears are as effective as you're likely to find for the price.
They don't skimp out on features to keep costs down, bringing active noise cancellation, wireless charging and splash resistance to a class that often does without all three. The unique design is easy on the eye and produced with real attention to detail, and the companion app is wonderfully simple. Audio quality is also entertaining – if a little unrefined.
There are some limitations, of course. ANC isn't the most effective, even at this price, and the fit makes them less suited to active lifestyles than some rivals. The in-ear detection on our sample proved flaky, too.
Still, for the money, there's little else to complain about. Except maybe the marketing blitz.
Stuff Says…
An impressive first effort that delivers on features as well as price. Ear (1) falls short of perfect, even at a tempting £99, but ANC and water resistance help it stand out amongst budget alternatives.
Good Stuff
Punchy, enjoyable audio
Distinctive design
Lots of features for the price
Bad Stuff
Battery life merely OK
ANC can still be flaky
Not the tightest fit for running
Nothing ear (1) technical specifications
| | |
| --- | --- |
| Drivers | 11.6mm dynamic |
| Active noise cancellation | Yes |
| Battery | 4.5 hours (earbuds only, ANC on), 34 hours (maximum, with case) |
| Wireless charging | Yes |
| Bluetooth version | Bluetooth 5.2 |
| Codecs supported | AAC, SBC |
| Durability | IPX4 |
| Case Dimensions | 59x59x24mm |
| Weight | 4.7g (buds) 57g (case) |