OnePlus 5 review
UPDATED: Soft Gold edition is official - Mo' money, no problems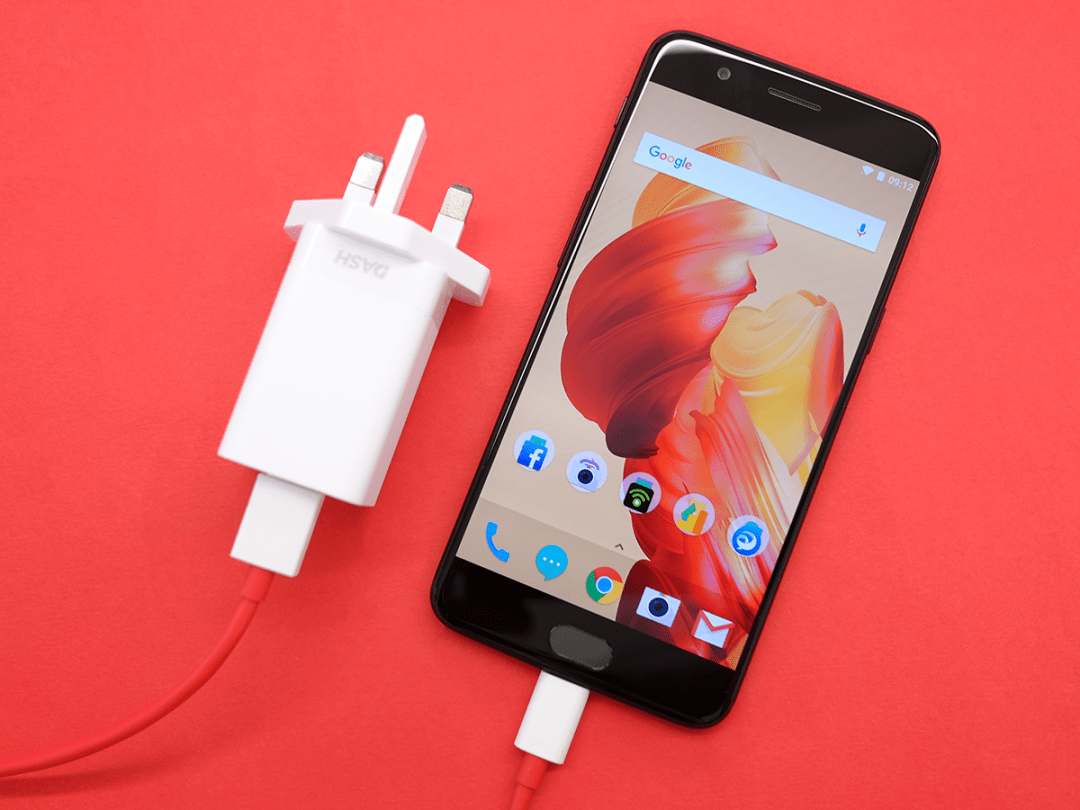 It's tough to see how OnePlus could have made its latest and greatest flagship-killer any cheaper, without also making sacrifices to performance, design or camera quality.
I'm glad it didn't.
The result is a fantastic all-rounder that improves on its predecessor in just about every way. OK, so the price might have spiked, but you're getting a better-looking, better-made device that's still a whole lot less cash than the high-end competition.
This really is all the phone you need. Even if you do have to pay a bit more than before to bag one.
OnePlus 5 design & build: a touch of class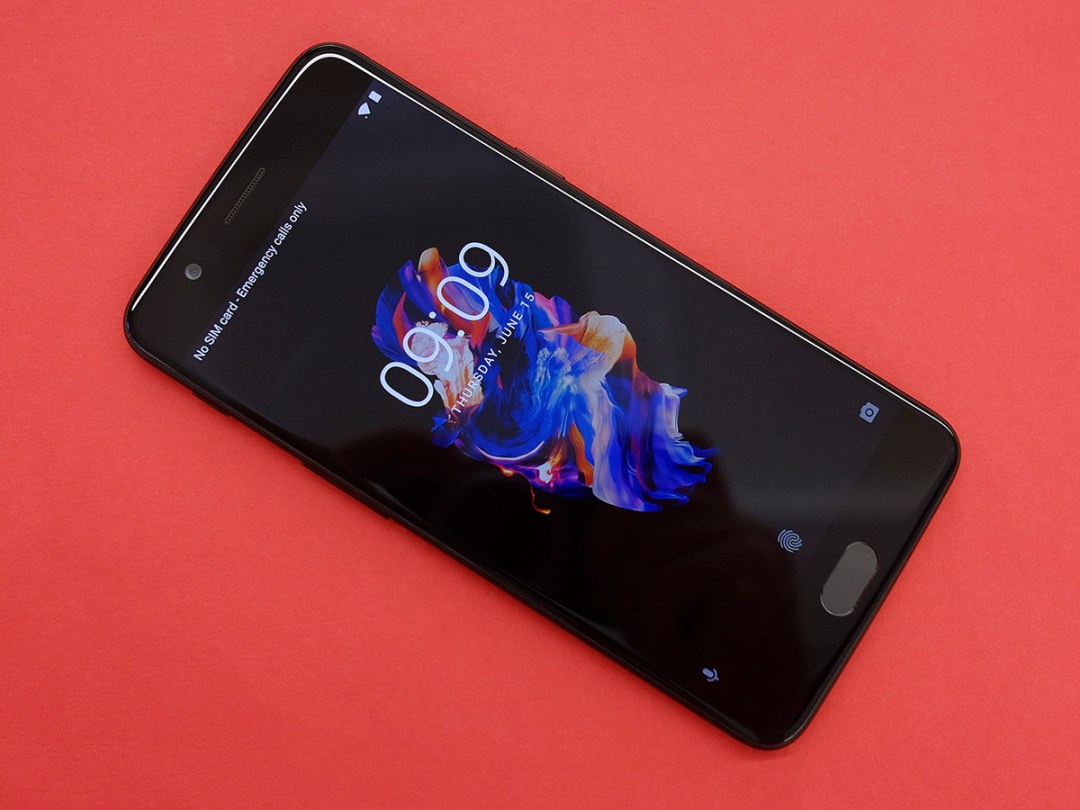 Fancy, bezel-busting displays might be grabbing everyone's attention elsewhere, but when the OnePlus 5 costs a whopping £200 less than a Galaxy S8, I can forgive a bit of extra wedge around the sides of the screen. It's got 2.5D glass that curves slightly at each edge, which is a classy touch.
The aluminium unibody has been refined and reformed from last year's OnePlus 3T, slimming down to just 7.25mm at its thickest point. Rounded edges and corners feel smooth and sit comfortably in your hand – it's like holding a high-tech pebble.
There are signs of real attention to detail, too, like the colour-matched antenna lines that have been bumped as close to the edges of the rear as possible. They disappear into the background, with those headline-grabbing dual cameras taking all the attention. They bulge out slightly from the phone body, but not so much that you'll be snagging it on your trouser pocket every time.
You can't deny it looks an awful lot like an iPhone 7 Plus, either. Skinnier top and bottom bezels help keep the overall size down, though – it's easier to use one-handed than Apple's behemoth.
The dual cameras might give it an iPhone-esque vibe, but there's one thing you get here that's missing on Apple's latest and greatest – the good ol' 3.5mm headphone port. Other fan favourites like the Alert slider return, for quickly switching between loud, vibrate and silent profiles.
On the front, the pill-shaped fingerprint sensor is stupidly fast, unlocking the phone in less than 0.2 seconds – that's quicker than you can blink. It's flanked by hardware buttons, but you can turn 'em off and use onscreen keys if you prefer.
The differences might be minor, but it's amazing how much more premium the OnePlus 5 feels compared to last year's 3T. It's a shame OnePlus couldn't make it waterproof, though – that's pretty much the one missing feature we were hoping would make the cut.
going for gold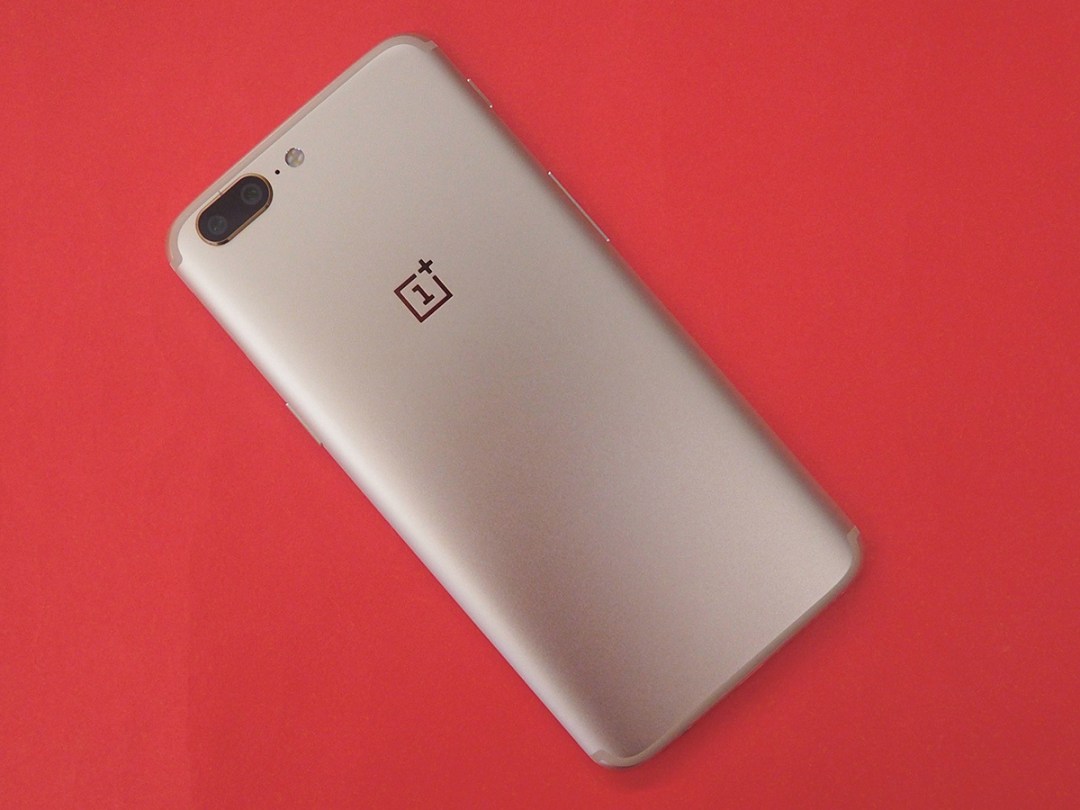 Let's be honest: Midnight Black and Slate Grey sound fancy, but you'd need a Pantone colour chart to spot the difference between the two. Not great if you're not a fan of dark phones, as there wasn't an alternative – until now.
OnePlus has just added a limited-edition Soft Gold variant to the range, which – dare I say it – looks even better than the dark originals.
The glass front swaps black for white, and the all-metal body makes the switch to champagne gold. It's a subtle hue, though, looking more like silver from certain angles.
OnePlus has even added a few flourishes, with gold edging around the fingerprint sensor up front and camera module on the back. You still get that same spiffy horizon line all the way around the sides as well.
Inside, you get the same specs as the Slate Grey model, meaning 6GB of RAM and 64GB of storage.
The price stays the same too, but once they're gone, they're gone. Fingers crossed it'll join the line-up on a more permanent basis, though – having a choice of colours could make all the difference to would-be customers that might otherwise buy a Samsung Galaxy.
OnePlus 5 screen & sound: High-def hero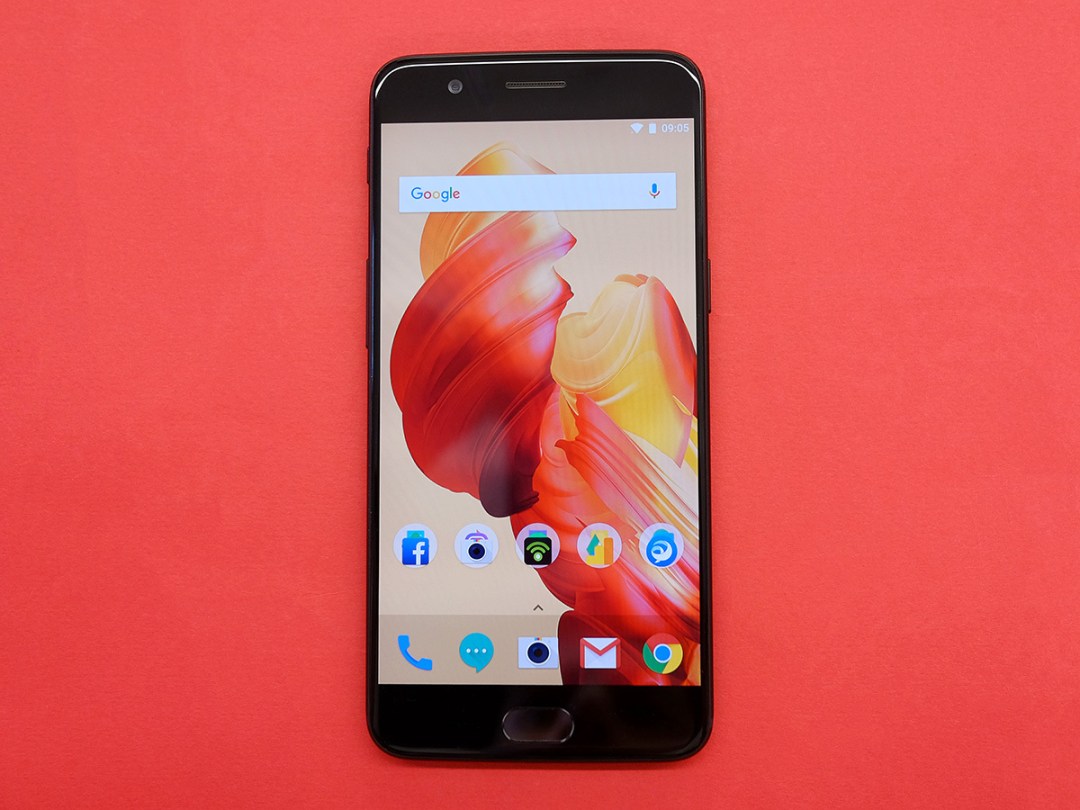 Unlike its more expensive rivals, the OnePlus 5 doesn't pack in the pixels – it sticks with a tried-and-tested 1080p panel. Stretched over 5.5in, you end up with a 401ppi pixel density.
On paper, that might seem like a weak link – after all, most other flagship phones have made the leap to 1440p and beyond. But honestly, even with your nose right up to the glass, you're not going to be able to spot the individual pixels here.
Sure, your photos might look a bit sharper on a Galaxy S8, and Sony's 4K-toting Xperia XZ Premium is still the resolution king, but the OnePlus 5's Full HD screen is more than enough for most people. It's perfect for streaming 1080p video, and means the battery isn't being blitzed when you're just scrolling through social media.
It impresses in other ways, most notably the AMOLED panel. It produces brilliantly vibrant colours and has impeccable contrast, with deep, inky blacks that make photos and videos really pop. You can switch between sRGB and DCI-P3 colour profiles if things feel a bit too vivid out of the box, or adjust things manually for a more personal look.
Viewing angles are fantastic, and the brightness cranks up high enough that you'll still be able to see what's onscreen on bright, sunny days.
There's great sound to match the screen, too. It might only have a single speaker, but the OnePlus 5 can pump out music to impressive volumes. Want to catch up on a podcast while you're making dinner? Not a problem.
OnePlus 5 camera hardware: Double Vision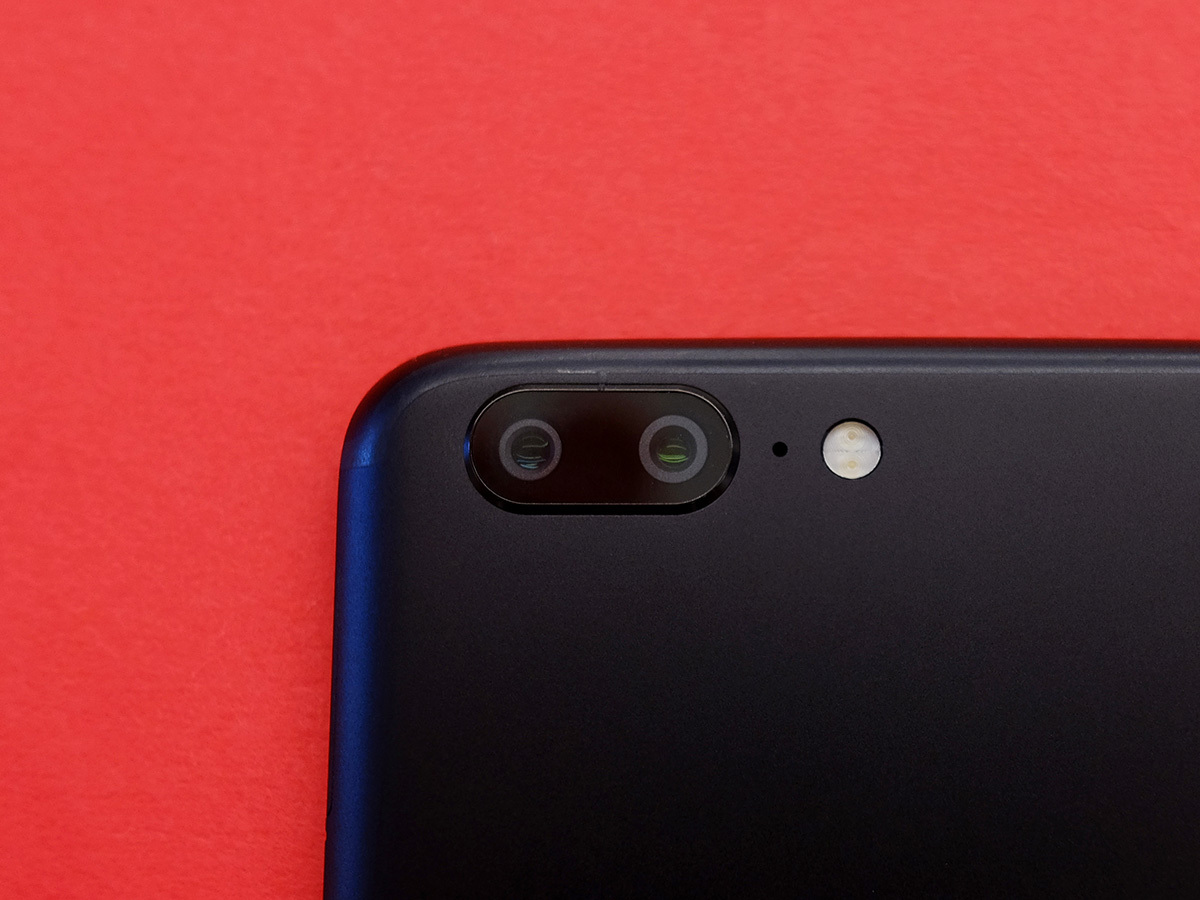 If last year's OnePlus 3T had an Achilles heel, it was camera quality. That's absolutely not the case here, thanks to an all-new dual camera setup.
The main 16MP, f/1.7 sensor is partnered with a 20MP, f/2.6 secondary one, which together add up to the highest raw pixel count of any dual-camera smartphone.
Megapixels aren't everything, but the pics these sensors take are then processed by a custom algorithm developed in partnership with imaging experts DxO. In the right light, the OnePlus 5 takes fantastic photos.
Every shot is packed with detail, with realistic colours and accurate contrast. The automatic HDR mode is incredibly quick, too, doing a great job of balancing highlights and areas of shadow in a single image.
The edges of the frame can be a little soft at times, but you've got to zoom in and really peek at the pixels to spot any issues.
The camera app has a Pro mode, which steps things up a notch with RAW shooting, a reference line for perfectly lining up the horizon every time, a histogram for getting exposures perfect, and manual control over ISO, white balance, shutter speed and focus.
It's useful in low-light, because this is where the auto mode shows its only real weakness.
There's a general lack of sharpness, and the white balance settings are easily thrown off by multiple light sources. More expensive shooters like the Google Pixel, Galaxy S8 and HTC U11 take the edge here, but in just about every other situation, the OnePlus 5 excels.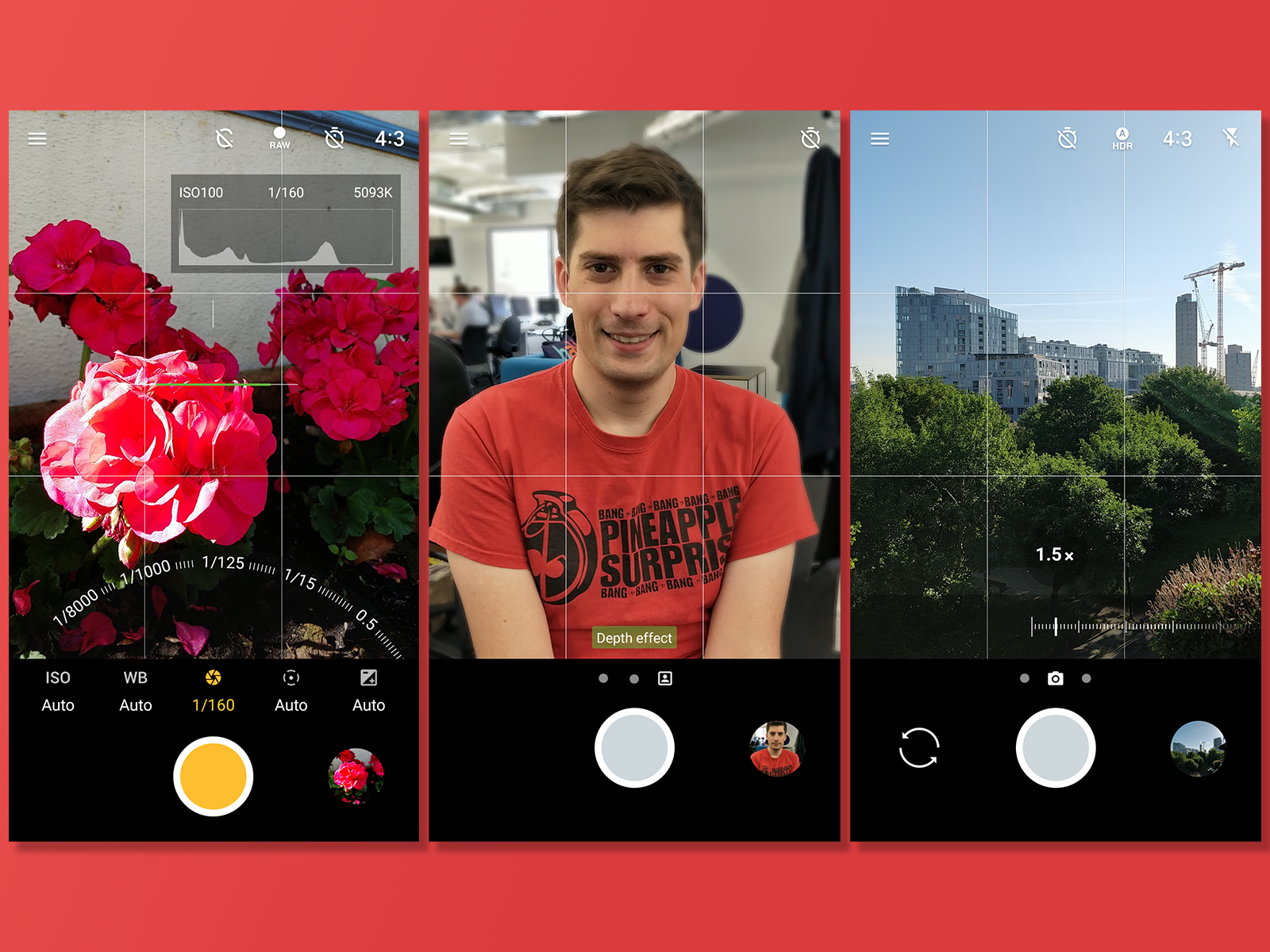 Two sensors don't just give image quality a bump, either – they work together to add other useful effects and features.
For example, a single-lens smartphone won't be able to blur backgrounds with dreamy depth-of-field, while still keeping faces looking razor sharp. The OnePlus 5 can, detecting faces automatically and giving a live view of the blurred photo before you press the shutter button.
The results don't look at all fake or digitally enhanced, regularly going toe-to-toe with the iPhone 7 Plus. It sometimes even comes out on top for detail and convincing bokeh.
Combining the two sensors together lets you zoom up to 2x without the dip in resolution you'd get with traditional digital zoom, too. It can creep up in small increments – not just 1x and 2x like the iPhone 7 Plus.
Electronic image stabilisation kicks in whenever you're shooting video, keeping your footage looking respectably smooth and stable – if not quite as shake-free as Google's Pixel. You can shoot 4K footage, or drop down to 1080p for high frame rate 60fps recording.
OnePlus 5 software: a breath of fresh air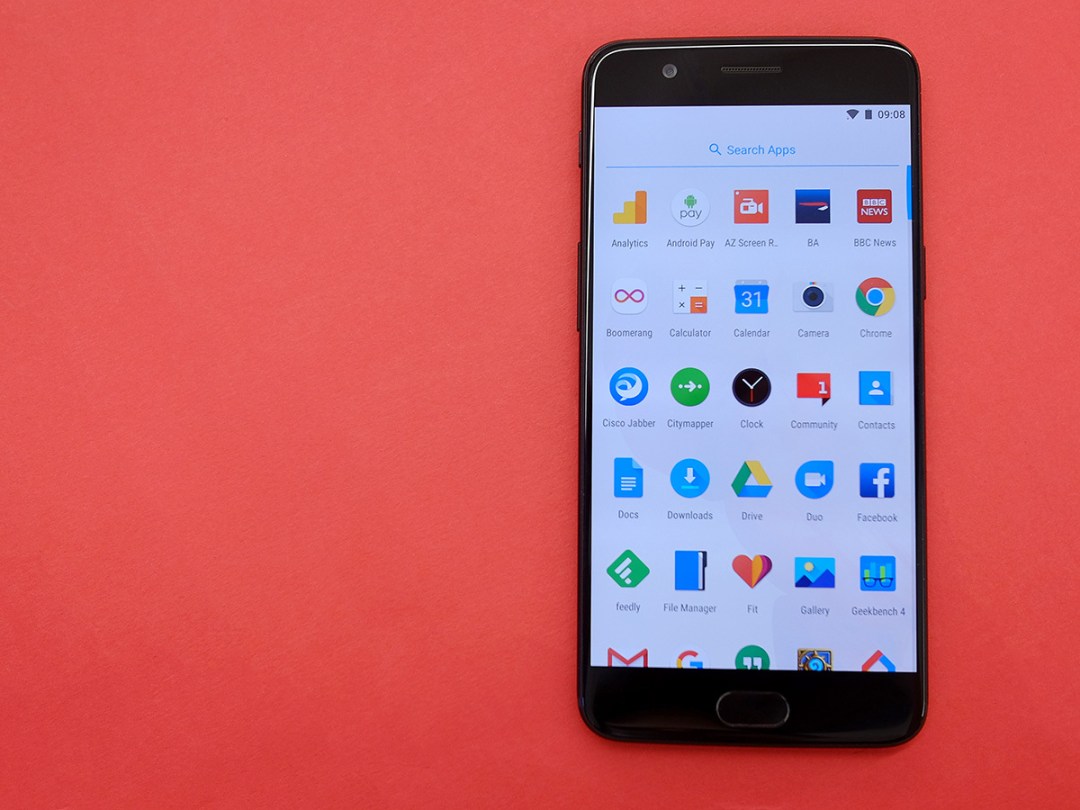 It looks and feels a lot like vanilla Android 7.1, but the OnePlus spin on Google's mobile operating system manages to add a few subtle improvements to the original.
OxygenOS has the same swipe-to-open app drawer as Google's Pixel, same notification tray and same Settings screen, so it's dead easy to find your way around. Little touches, like being able to hide certain status bar icons, help keep things looking clean and uncluttered.
That includes the Shelf, an optional addition to the homescreen that holds handy shortcuts to your recent apps and contacts. It's always just a sideways swipe away, and can hold all your homescreen widgets too – it's genuinely useful, and is guaranteed to keep neat freaks happy.
A few features that first appeared in the OnePlus 3, like Night Mode, have been tweaked. You don't have to turn it on manually any more – it'll automatically kick in after sunset, dialling down the amount of blue light coming out of the screen so you can sleep easy at night. A dedicated reading mode can switch the screen into grayscale if you like, too.
There's no unwanted bloatware, either. Beyond a Gallery app and the OnePlus community portal, there are just the usual Google apps, and nothing more. The only apps you'll find out of the box are ones you'll actually use.
It's so unobtrusive, and lets you get on with enjoying the phone instead of constantly battling with iffy UI design. Bigger phone brands should take note – this is Android at its best.
OnePlus 5 performance & battery life: Leading the charge
Ridiculous amounts of power at an affordable price has long been a OnePlus trademark, so guess what? That's exactly what you get here.
An all-conquering Snapdragon 835 octa-core CPU has more than enough grunt to make Android 7.0 feel supremely smooth. I don't want to get obsessed with benchmarks, but it comfortably tops both the single-core and multi-core Geekbench 4 leaderboards.
Basically, expect nothing less than stutter-free performance perfection – no matter which apps you're using or games you're playing.
It helps that OxygenOS is about as barebones as Android skins get, but tweaks to the touch-sensitive screen make everything feel even more responsive than the spec sheet suggests it should be. There's also a frankly ridiculous 8GB of RAM on board, which makes sure you're never left waiting when opening apps or multitasking.
The super-fast UFS 2.1 storage is just as rapid, which helps when loading games. This top-spec model has a massive 128GB, which is easily enough to hold years of photos, along with your entire music collection.
All this power doesn't mean the battery is constantly taking a hammering, either. When you're not using it, the CPU speed scales right down and some of the RAM is disabled, eking out as much juice from the 3300mAh battery as possible between charges.
OnePlus reckons the 5 will last 20% longer than the outgoing 3T, and I don't doubt doubt it; getting through the whole day on a single charge was never a problem. Often I would have enough left over to get through the night as well, only needing a top-up the next morning – and that's with pretty heavy use.
If you're only snapping a few photos, scrolling through social media and listening to music, two days between charges isn't impossible. I'd say it's got more staying power than the Galaxy S8, which is mighty impressive.
Dash Charge gets you back up to full incredibly quickly, too – half an hour is enough to get you through to bedtime again. Better yet, it works while you're actually using the phone, unlike a lot of other quick charge systems.
OnePlus 5 competition
In previous years, OnePlus fought off rivals from just about every corner to claim the value crown.
This year, things are a little different: the price has gone up, but so have the specs and performance. That puts the OnePlus 5 squarely in the sights of Samsung, Apple, Google and the rest of the high-end crowd.
The 5in Google Pixel will set you back £599, and while it has a slightly better camera and completely stock Android interface, there's so little in it that it's difficult to recommend over the OnePlus 5. Save some cash, wait a little longer for OS updates, and be very happy with your £450 phone.
The cheapest Galaxy S8 is £689, which makes picking the Samsung a more serious investment. It's got more modern looks, thanks to those super-skinny screen bezels, and has party tricks like wireless charging, waterproofing and HDR video support. It takes fantastic photos, but doesn't have the same repertoire of effects and camera features as the OnePlus.
Huawei's P10 has a similar dual-camera setup, which lets it zoom and snap portraits with blurry backgrounds. It can use one of the sensors for magnificent monochrome photos, too, but you'll have to put up with Huawei's EMUI. It's a major departure from the near-stock Android experience you'll get on the OnePlus. It's also £570 SIM-free, some £120 more than the entry-level OnePlus 5.
If you're shelling out £499 for the Midnight Black edition, complete with 8GB of RAM and 128GB of storage, you only need another £100 and you're in iPhone 7 territory. Switching from Android to iOS can be a big leap, but there's no question Apple knows how to make a fantastic phone.
Things aren't as clear-cut in 2017, then, but the OnePlus 5 still undercuts the competition and can hold its own against its much more expensive rivals.
OnePlus 5 verdict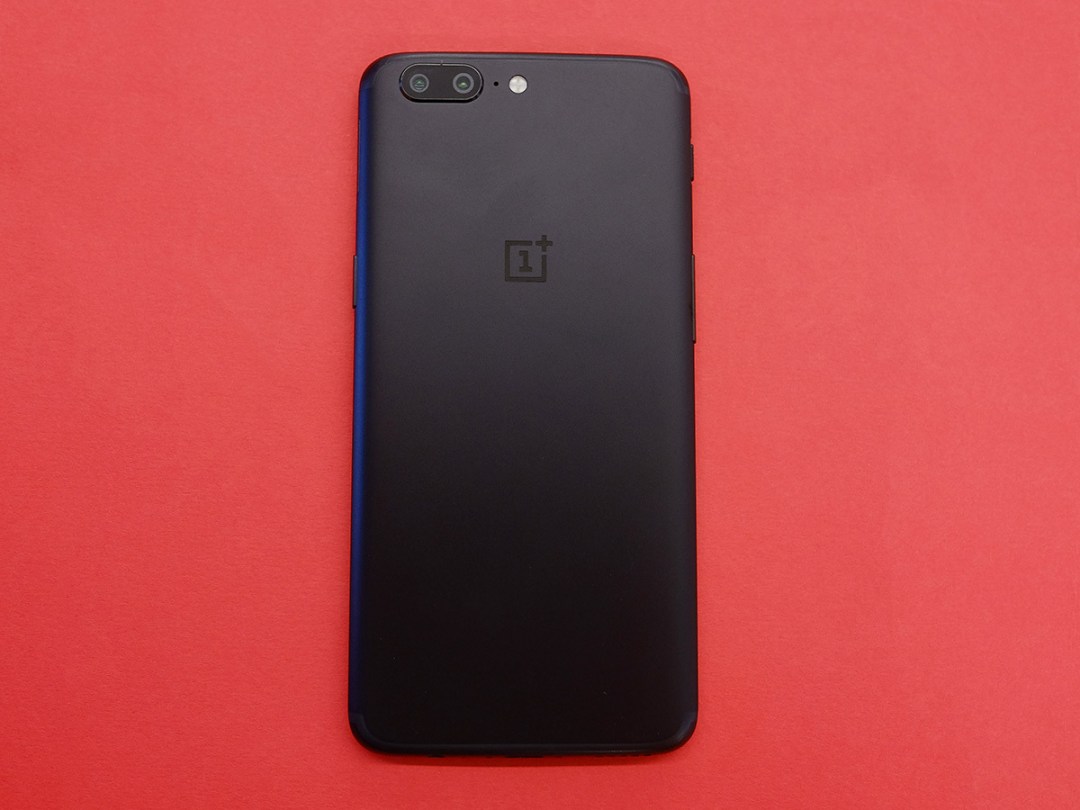 By looking beyond a rock-bottom price, OnePlus has created a superb phone that feels more mature than its predecessors, with refinements, design tweaks and performance upgrades that let it rub shoulders with the big boys – while still coming in at least £100 cheaper.
The dual cameras really do make a difference, and while they aren't perfect, they're a big step up over previous efforts. In most situations, it can hold its own against the Galaxy S8s, Google Pixels and iPhone 7s of the world.
There are a few things missing that stop it from truly wiping the floor with those big names, like no waterproofing and a 1080p screen, but those are easy omissions to forgive when you take price into account.
This is plenty of phone for £499 – remind me again why I should spend any more?
Tech specs
| | |
| --- | --- |
| SCREEN | 5.5in, 1920×1080 AMOLED |
| CPU | Qualcomm Snapdragon 835 octa-core |
| MEMORY | 6GB / 8GB |
| CAMERA | 16+20MP rear w/ dual-LED flash, 16MP front |
| STORAGE | 64GB / 128GB onboard |
| OPERATING SYSTEM | Android 7.0 Nougat |
| BATTERY | 3300mAh non-removable |
| DIMENSIONS | 154x74x7.25mm, 153g |
Stuff Says…
We're not in true bargain territory any more, but the OnePlus 5 still beats the competition on price and now feels every bit the flagship phone
Good Stuff
Subtle styling improvements make for a better overall package
As powerful as 2017 phones get, with great battery life to boot
Dual cameras take brilliant daylight pics
Bad Stuff
Not as big a bargain as last year
Screen sticks to 1080p
Not the best at night-time photography