OnePlus Buds Pro 2 review: a budding partnership
Dual-driver in-ears bring spatial sound for not a lot of cash
OnePlus might have ditched the 'pro' branding from its latest flagship killer smartphone, but the firm's true wireless in-ears continue to wear it with pride. The OnePlus Buds Pro 2 have everything you'd expect from a pair of premium buds, including active noise cancellation and hi-res codec support, plus they bring head-tracking spatial audio into the mix. Uprated drivers tuned by speaker specialists Dynaudio also aim to outgun the Apple AirPods Pro, while costing a fair bit less.
They have a lot in common with OnePlus parent company Oppo's Enco X2 buds, which are even cheaper. They even share the same smartphone companion app, but the Buds Pro 2 pull ahead in a few areas. Does that make them deserving of your cash, even if you don't have a OnePlus phone?
Design & build: stick it to me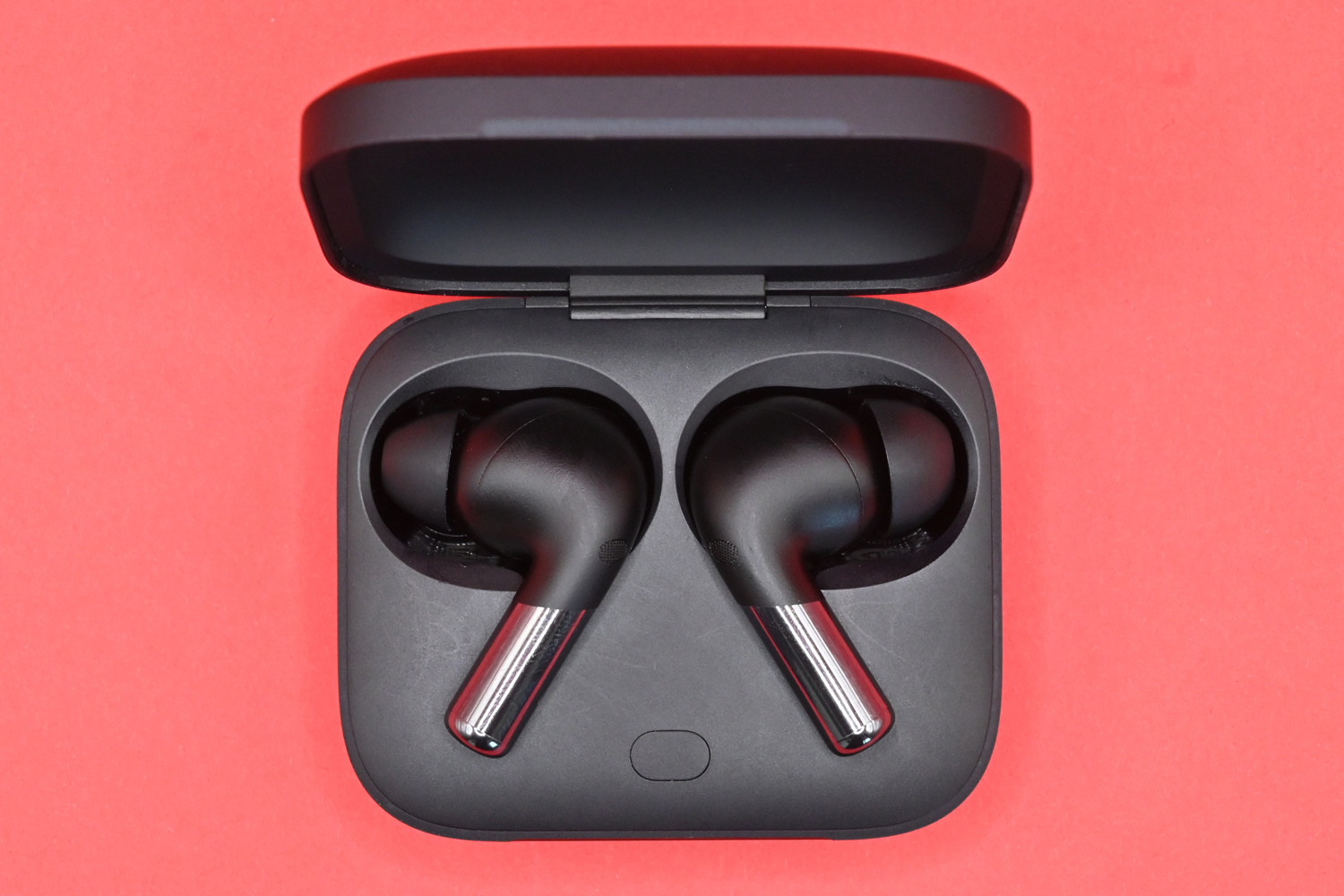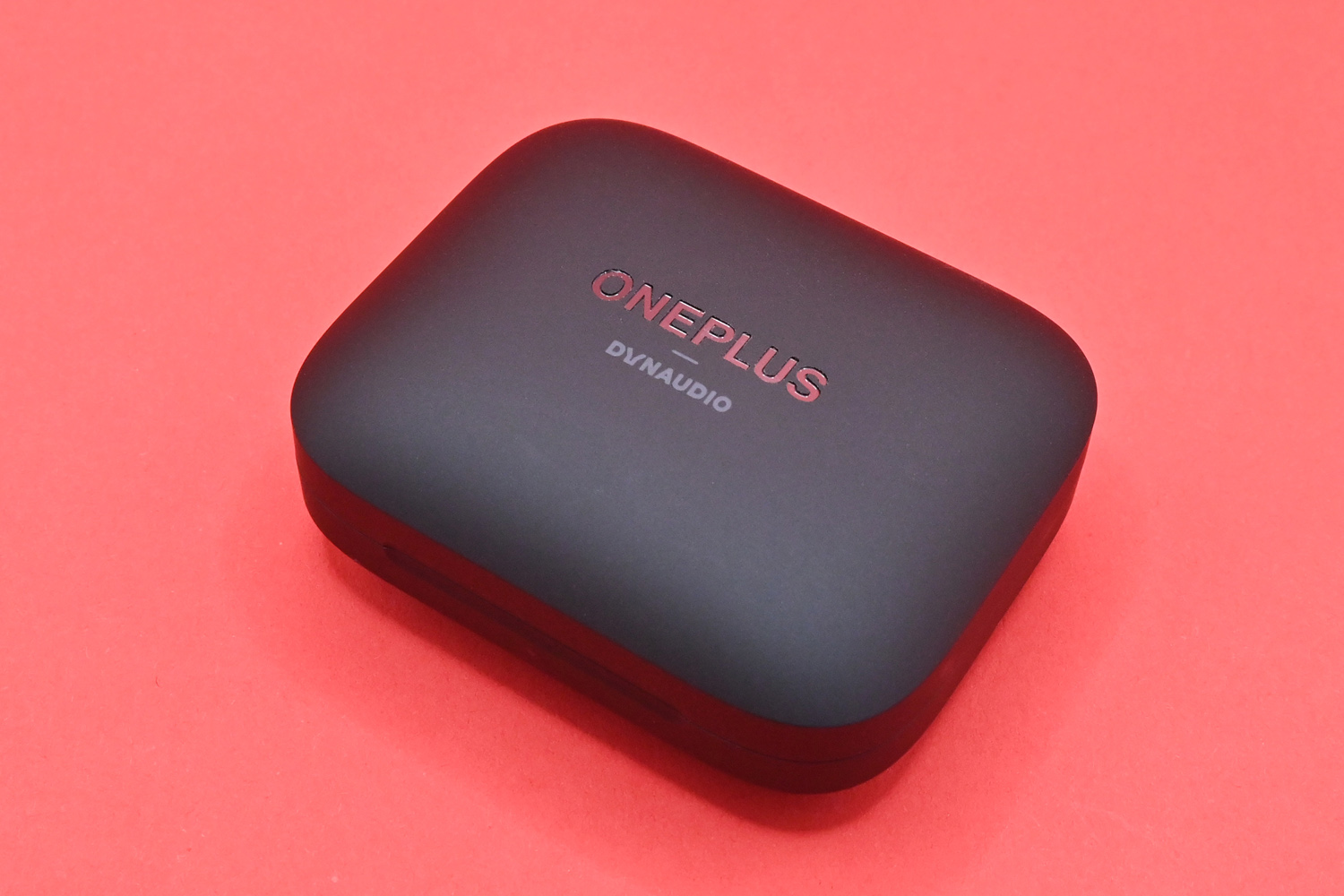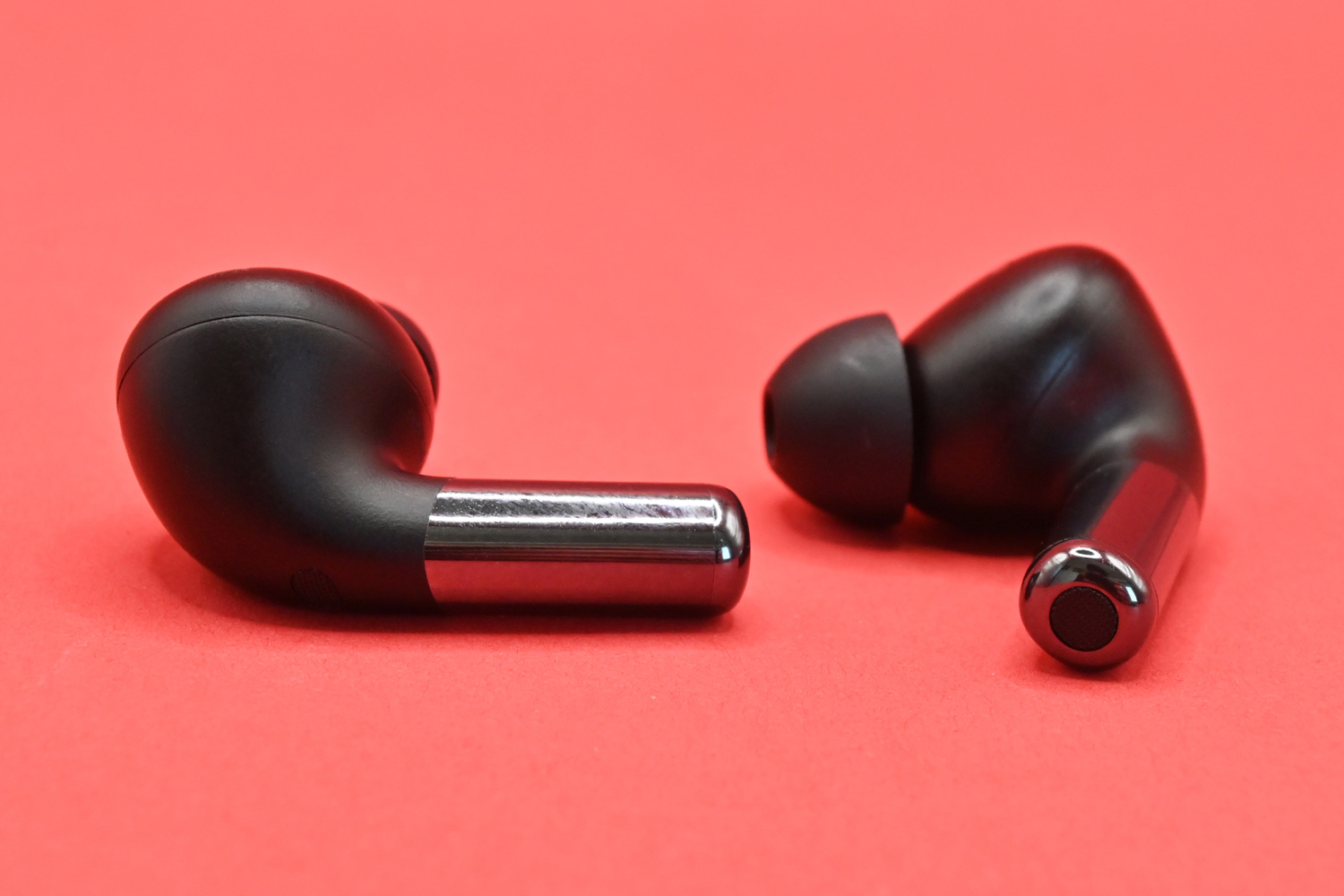 Things haven't changed all that much on the styling front from the original OnePlus Buds Pro, with an ever-so-slightly redesigned case and larger microphone grilles on the buds themselves. The polished metal stems contrast nicely with the matte finish above, looking every bit the premium product. The Arbor Green and Obsidian Black colour options basically mirror the ones available for the OnePlus 11, so phone fans can have matching tech if they like.
The case is wonderfully compact, easily squeezing into the smallest of jeans pockets and with a strong enough magnet to keep its flip-top lid shut even if it takes a tumble. The reflective debossed OnePlus logo looks rather slick, and the Dynaudio mentions are wonderfully subtle.
More magnets hold the buds in place, making it impossible to close the lid without the charging pins being properly lined up. There's no obvious 'L' and 'R' branding, on either the buds or the case, but the stem-style design makes it pretty obvious if you've got 'em round the wrong way: when the stems point up, you're out of luck.
They're comfortable to wear (when oriented correctly), the silicone ear tip helping to keep them secure while on the move. The buds are IP55 rated for dust and water resistance, so will cope just fine for exercise and a bit of light rain. The case is IPX4, which isn't quite so sturdy, but will still survive a drizzle.
You get the usual three sets of silicone ear tips in the box, along with a diddy USB A to Type-C charging cable. Naturally it's been given the OnePlus treatment, with a red cable and white plugs.
Features & battery life: that's a plus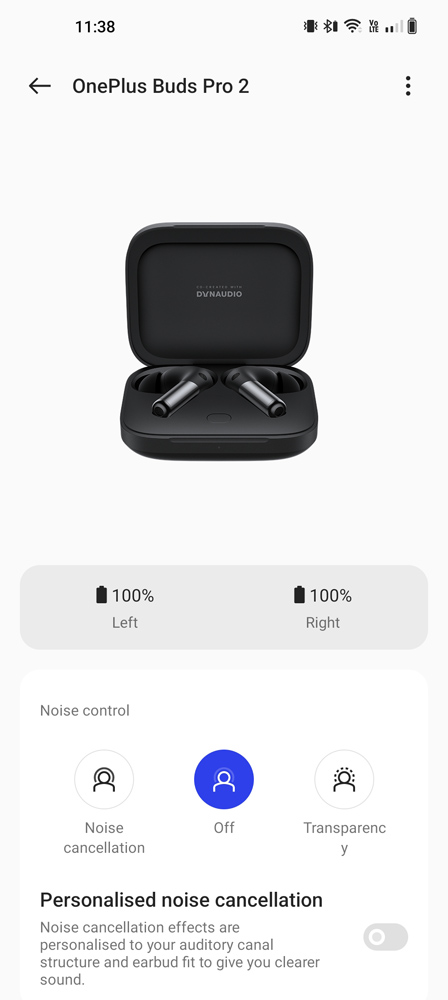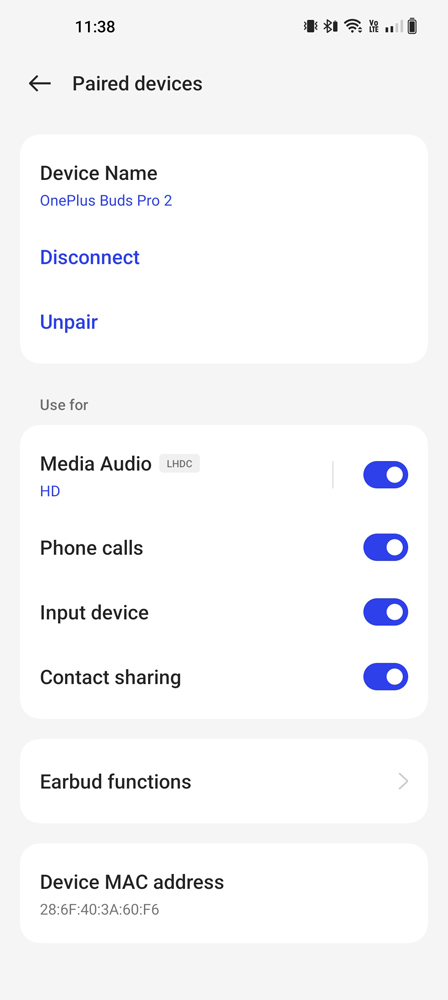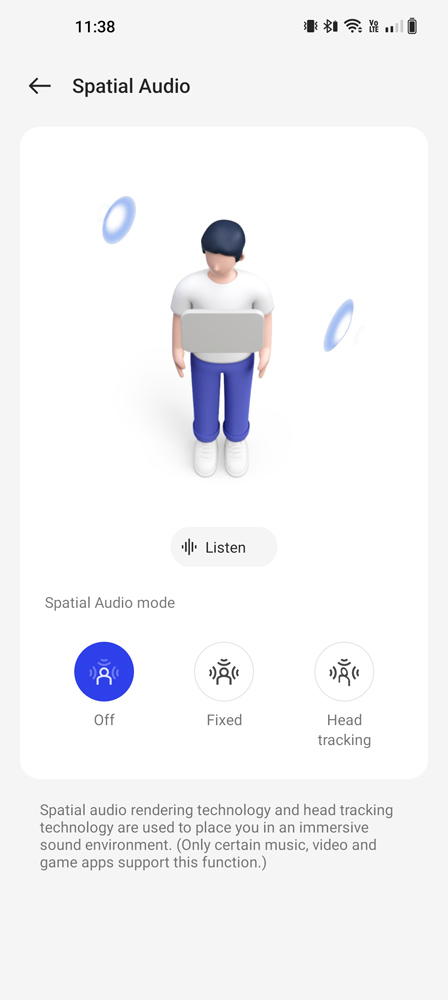 Hi-res wireless playback is practically a given for any in-ears with 'pro' in the name, and so the OnePlus duly delivers with LDHC support. Not every Android handset supports it (despite being baked into the operating system), but of course every modern OnePlus phone does. Other gadgets get bog-standard SBC and AAC.
Google Fast Pair makes setup a breeze, and if you're connecting to a OnePlus phone you won't need to bother with the HeyMelody companion app either. You get all the same functions either way, which include setting the strength of the noise cancellation, choosing one of four EQ presets (or making your own with the six-channel equaliser), and customising the pinch-based playback controls. There's also the option to turn off in-ear detection, which could be a little overly sensitive in our testing, pausing playback when the buds shifted slightly in our ears.
The Golden Sound personalised listening test is a good place to start. It beeps at different frequencies, then adjusts playback based on which were too low or too high for your ears to pick up. Tracks feel richer and more impactful as a result. Dual device connectivity is also handy if you regularly split your time between gadgets. The buds will even track your posture and remind you to sit up straight in a future update, which will also bring an EQ crafted by film composer Hans Zimmer.
We got around five and a half hours of listening from the Buds Pro 2 with ANC enabled before they needed a trip to their charging case, which isn't far off the firm's battery life estimate. Ten minutes was usually enough for another two or three hours of music. The case can boost total listening time to about 25 hours, or if you don't mind a bit of background chatter you can stretch out almost 40 with noise cancelling switched off. That's comfortably on par with similarly-priced rivals.
The case supports wireless charging, which is especially convenient if you've got a phone with wireless powershare. Unfortunately that didn't make the cut on the OnePlus 11, so owners will need to invest in a Qi charging pad.
Sound and noise cancelling: so much space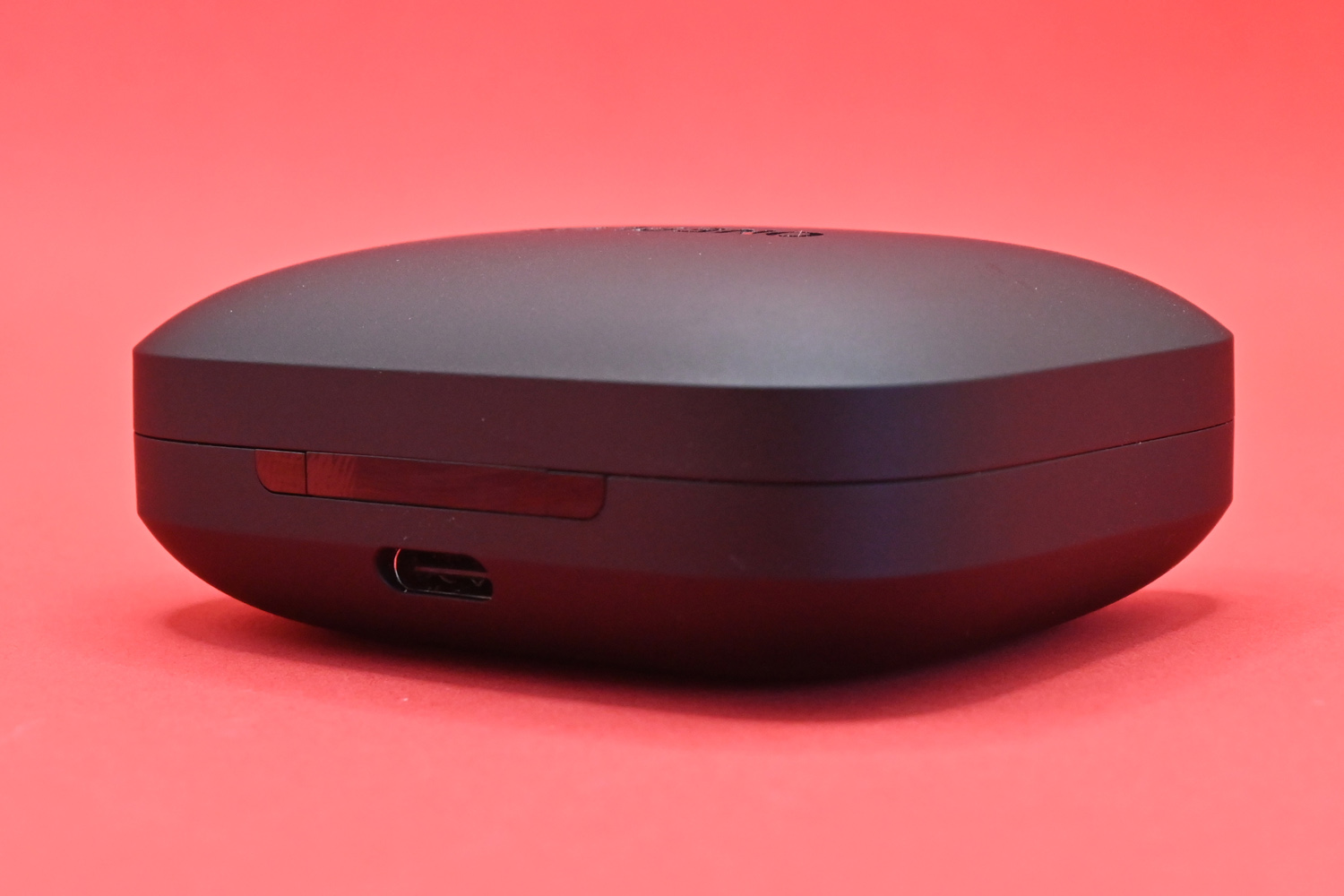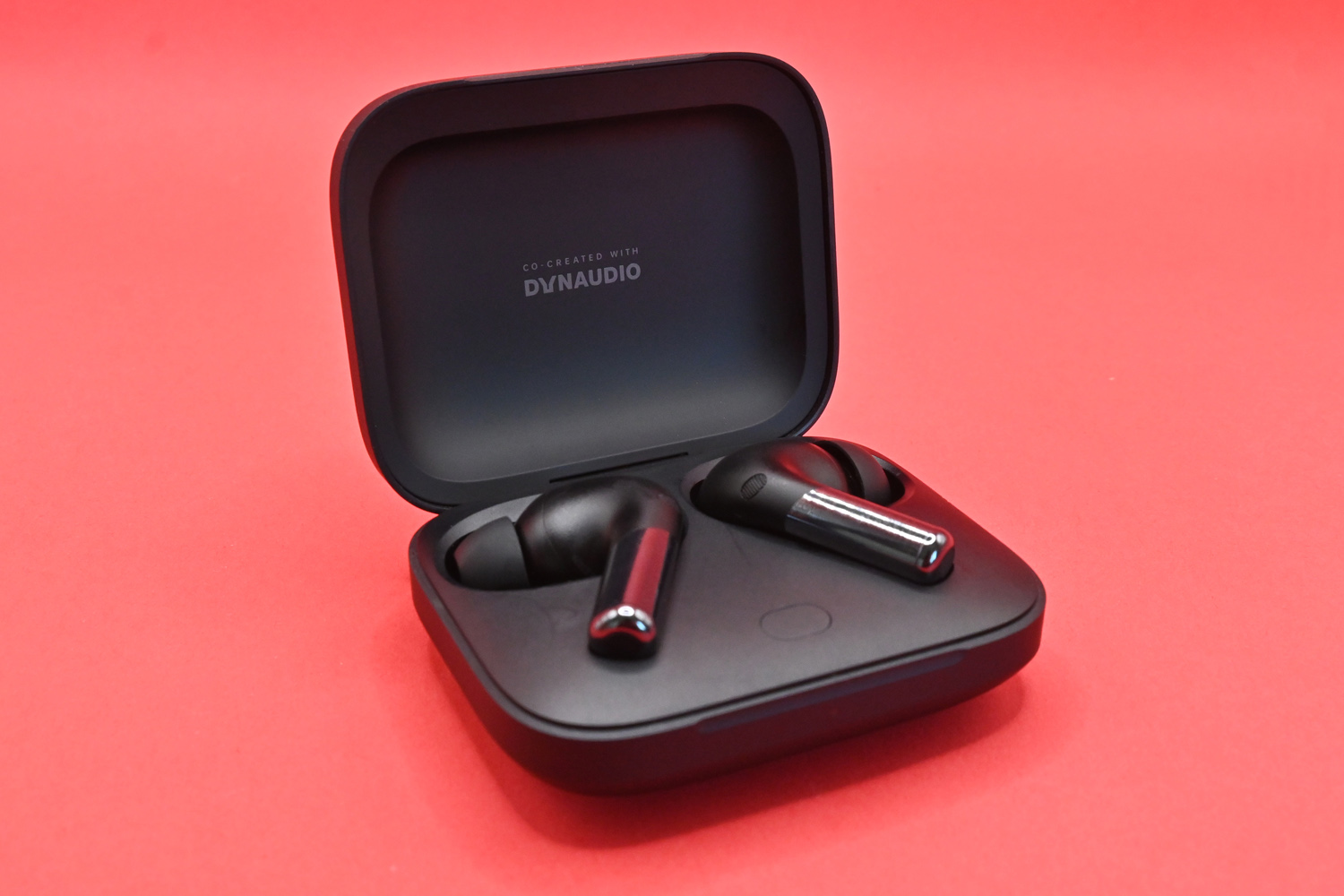 Spatial audio has been a thing on Apple kit for a while, but is set to be a big deal on Android in 2023. The Buds Pro 2 are some of the first to officially support Google's implementation, which makes a massive difference to your music's soundstage. Vocals suddenly surround you and everything feels far more expansive. It slightly overcooks the treble, though, and cranks the volume significantly. We still reckon the head tracking feels like a gimmick, but happily you can turn that bit off and keep the upmixed surround sound.
With spatial sound switched off, each bud delivers a satisfyingly detailed and dynamic performance from an 11mm dynamic and 6mm planar diaphragm dual driver arrangement. The claimed 10Hz-40kHz frequency range is well beyond the limits of human hearing, but what does carry across is a clean mid-range and crisp highs that don't sound overly harsh. The low-end has presence, without overwhelming the mix, even in bass-heavy bangers like Luude's "Down Under".
Dynaudio's tuning is energetic and engaging, without going OTT, so we'd be inclined to ignore the other presets. Bold and Bass are too boomy, and Serenade strips some of the clarity from the high-end. Audiophiles hoping the custom EQ can deliver a truly neutral setting might be disappointed, but that's a big ask for a sub-£200 pair of in-ears.
Happily the ANC doesn't colour the sound to any noticeable degree, so it doesn't hurt to leave it on the 'Smart' setting, which dials things up or down based on ambient noise. OnePlus says the Buds Pro 2 can strip out as much as 48dB of background sound, using three mics per ear; they do a decent job of muting passing traffic while on foot, and quietening train carriages, though sudden shifts in volume can throw them off. Sony, Bose and the like are still the kings, although you pay a fair bit more for the privilege.
OnePlus Buds Pro 2 verdict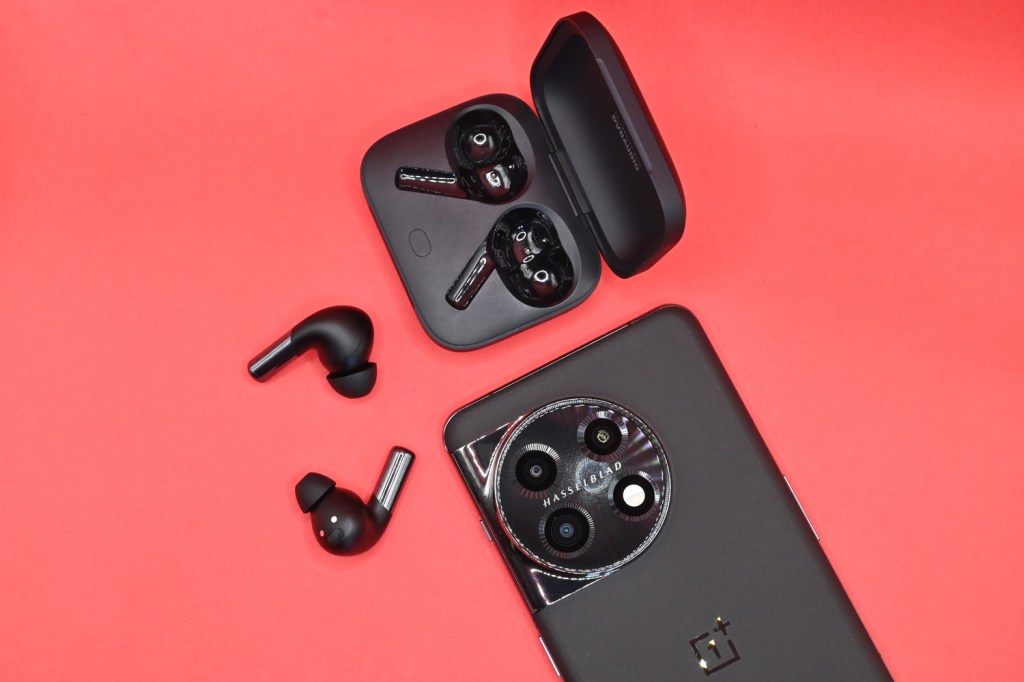 With engaging audio, effective noise cancellation and respectable battery life, the OnePlus Buds Pro 2 are a worthy pairing to any OnePlus smartphone – and still a valid choice if you've got another brand's handset lurking in your pocket.
They can't best the Apple AirPods Pro or Sony WF-1000XM4 for ANC ability or sound clarity, but are a fair bit more affordable. The Oppo Enco X2 is cheaper still, so you'll have to decide if a wider frequency range and marginally better water resistance is worth the extra outlay.
It'll be an easier choice for OnePlus phone owners that want colour-matched tech. For everyone else, there's really not a lot in it.
Stuff Says…
Not as big a bargain as previous efforts, but the Buds Pro 2 still deliver punchy sound, effective ANC and a long-lasting battery. Should be high on the list for OnePlus phone owners.
Good Stuff
Slick design for both buds and case
Engaging sound quality and capable ANC
Capable battery life
Bad Stuff
Parent brand Oppo's alternative is cheaper
Pressure sensitive controls have a learning curve
AirPods-style stems can be divisive
OnePlus Buds Pro 2 technical specifications
Drivers
11mm dynamic + 6mm diaphragm (coaxial)
ANC
Yes
Bluetooth version
Bluetooth 5.3 LE
Codec support
AAC, SBC, LDHC
Durability
IP55
Battery
6hrs/25hrs (buds/case, ANC enabled)
9hrs/39hrs (buds/case, ANC disabled)
Dimensions
4.9g (buds)
47.3g (case)