Oppo N3 review
Heavy, chunky and quirky, Oppo has a different take on what a flagship phone should be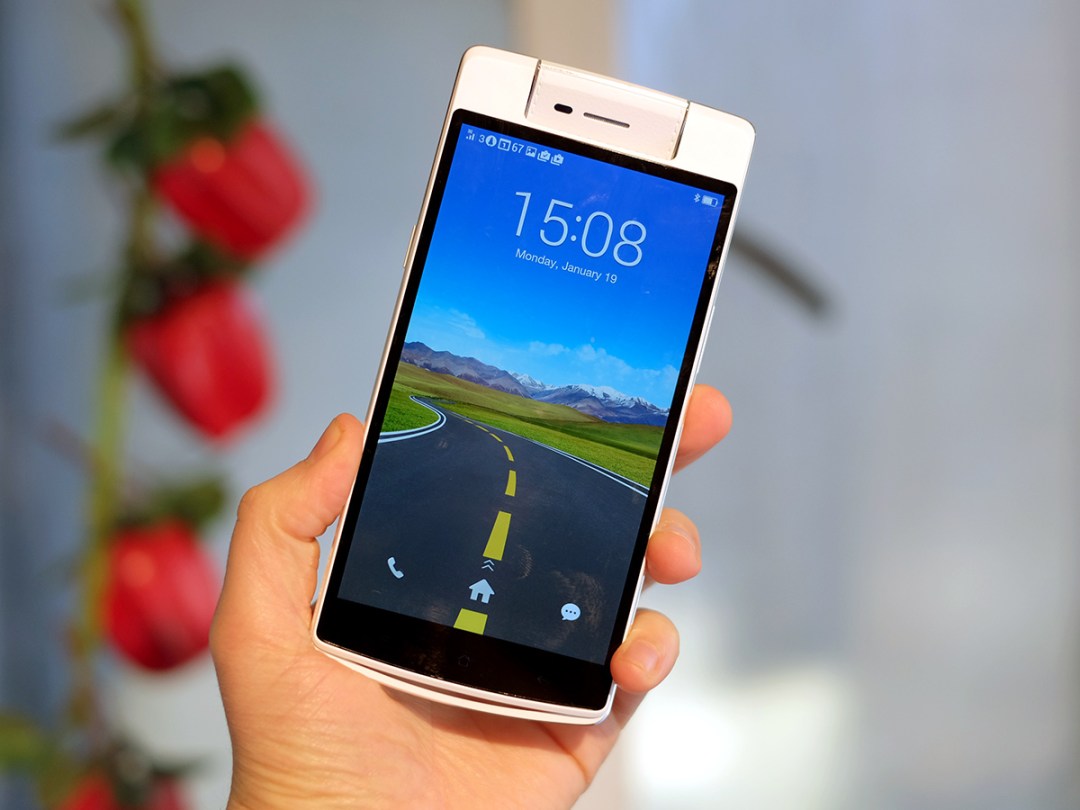 The last Oppo phone we looked at was the thinnest in the world, the R5. The Oppo N3 is its ugly sister, being twice as thick and far chunkier even though the screen is only a touch bigger.
What the Oppo N3 lacks in style and grace, it makes up for with sheer geeky credibility. The star of the show is the camera. Not only does it have a great 16-megapixel sensor, its lens swivels around on a motorised pivot. Yep, that means it'll take selfies, but that's just the beginning of its motor camera potential.
For nerdier phone fans out there who want to try something really different, the Oppo N3 packs an awful lot of tech into its body. But is that worth the extra girth? One thing's for sure, this beast of a phone isn't for everyone.
Beauty vs beast
The Oppo N3 was never going to be a normal-looking phone. It's the successor to the Oppo N1, last year's swivel camera oddball.

What's new this year? All the specs have been updated, the screen's a bit smaller and now the camera can be operated with the touchscreen, rather than just manually.

This is not a normal phone, and the Oppo N3 embraces its weirdness. Rather than trying to make its swivelly camera meld into the rest of the frame as much as possible, it features a completely different design.

With a fake leather finish rather than the smooth matt plastic used over the rest of the Oppo N3, it's as if the phone has been given a skin transplant from a Galaxy Note 3. There's even fake stitching around its edge for an extra attention-grabbing hit.

If an out-there design isn't your bag, it's time to close the case on the Oppo N3. It's probably not for you.
Its sheer dimensions are also a bit of an issue. In the last couple of years, phones with gigantic screens have gone from being a joke to the norm, but the Oppo N3 has the large screen of today's phones with a frame of yesteryear.

The bezels are that much bigger, the frame that bit fatter, and it results in a mobile that's a real hand-stretcher. It may just be a couple of millimetres wider and thicker than an LG G3, but they really matter. This phone doesn't feel all that comfortable to hold. And while the metal band around the middle adds strength, it ensures you don't get an at all smooth feel.

Unlike the similarly-huge Nexus 6, the Oppo N3 does at least put the frequently-used back button within reach of your thumb, although the light-up soft keys are bizarrely, inexplicably dim.