Oppo Reno 8 Pro review: standout style and loads of storage
Framing up the sweet spot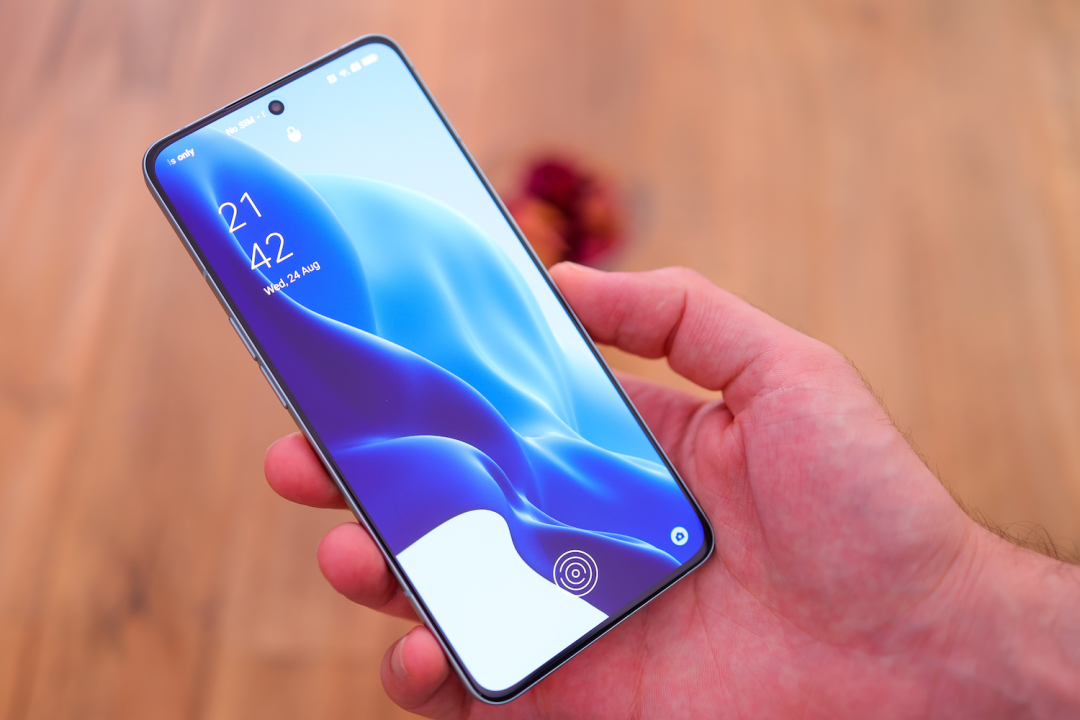 The Oppo Reno 8 Pro sits pretty in the gap between flagships and entry-level phones. At £599 it costs the same as a Google Pixel 6, and close enough to consider the iPhone 13 Mini and Samsung Galaxy S21 FE rivals. The midrange space might be filling up, but Oppo isn't pulling any punches, having packed its latest effort chock-full of fancy features.
Think best-in-class storage (you get 256GB out of the box), and a camera sensor shared with the top-tier Oppo Find X5 Pro. There's also a super-immersive screen, with teeny tiny bezels and a smooth AMOLED panel promising deep inky blacks and zingy colours. It seems the only things missing are wireless charging and a crown jewel chipset.
One thing's for sure: the Reno 8 Pro is a gorgeous handset, especially in Glazed Green. But can striking design and a smattering of flagship highlights give Oppo's finest Reno the edge over the best midrange phones of 2022?
Design: get the green one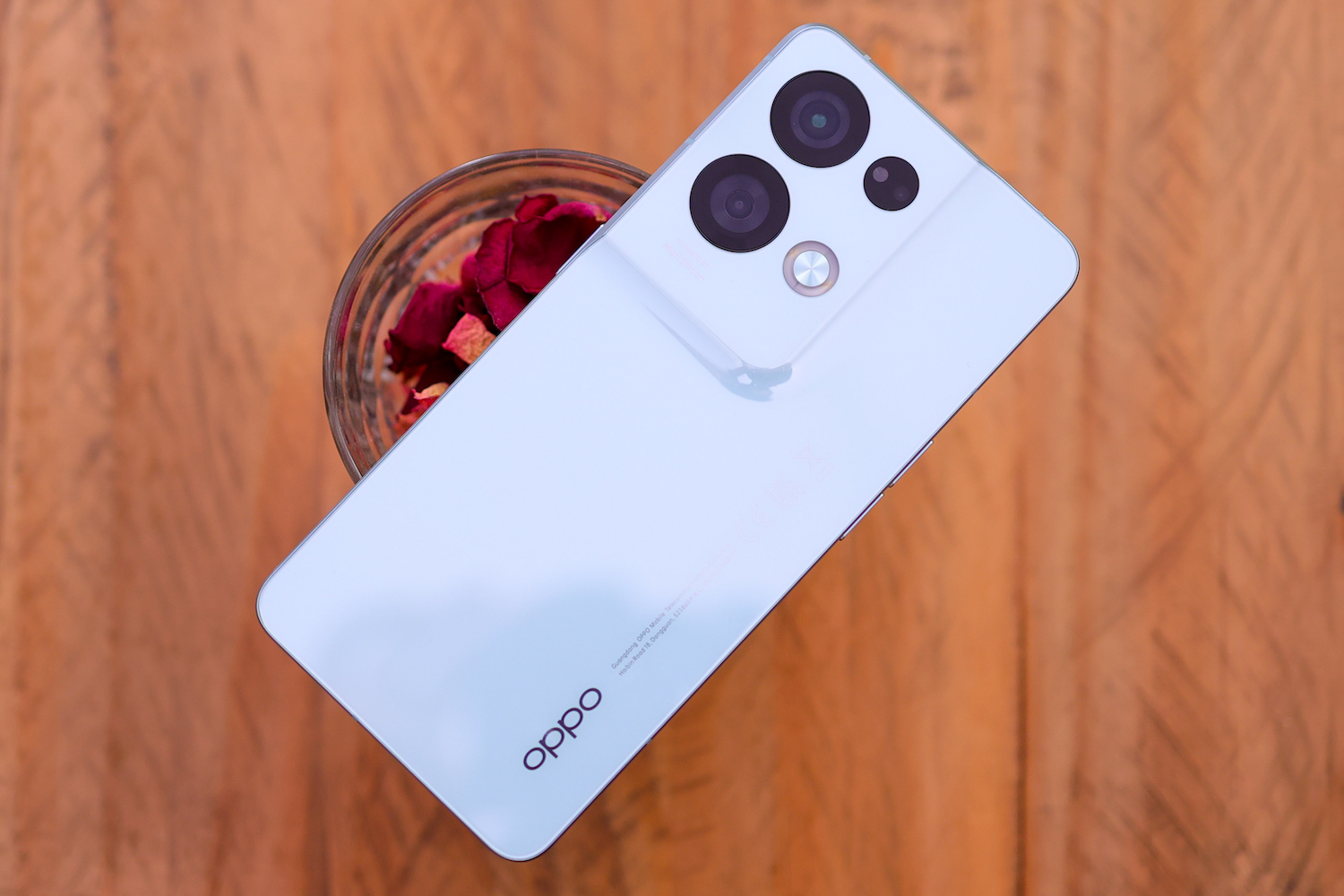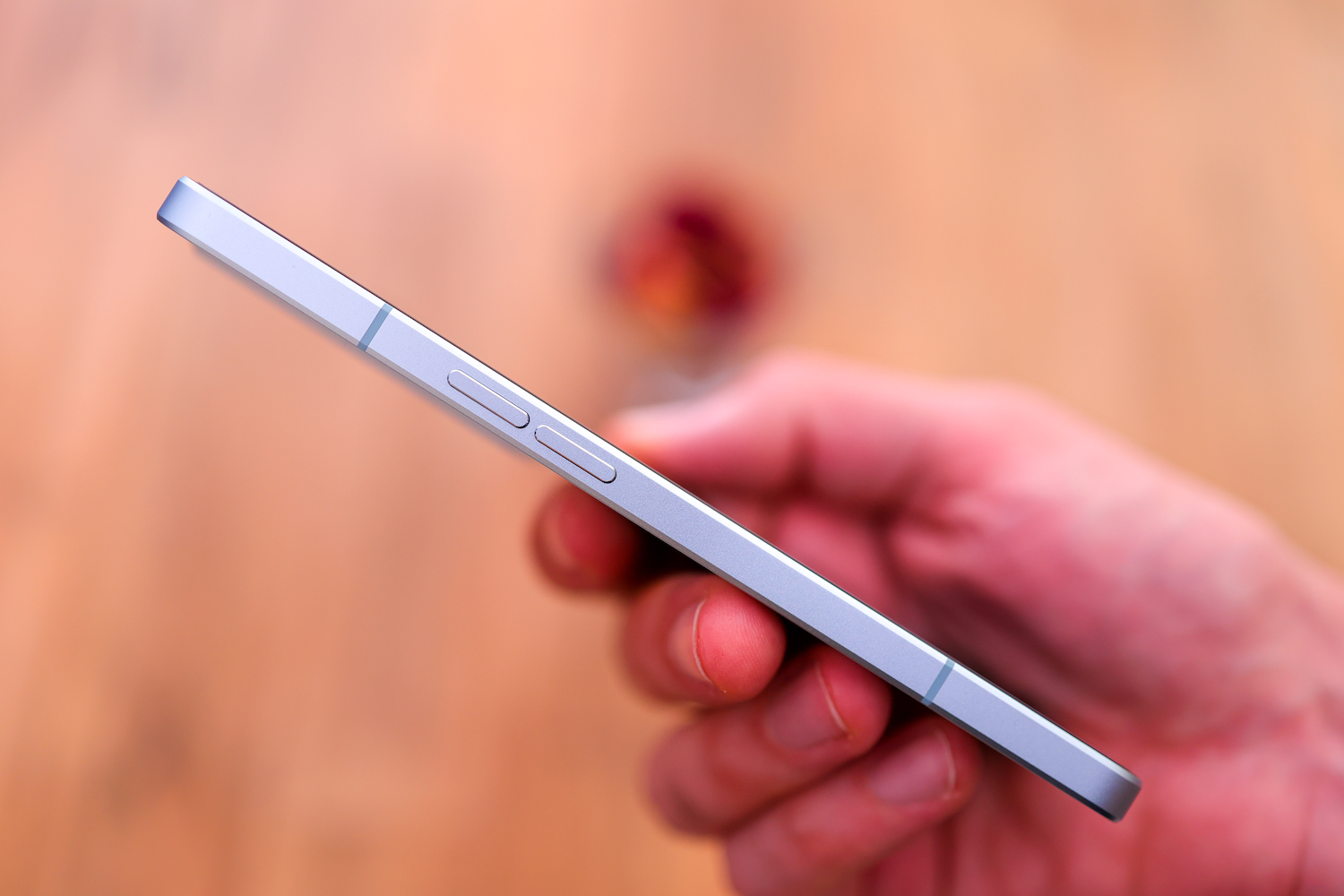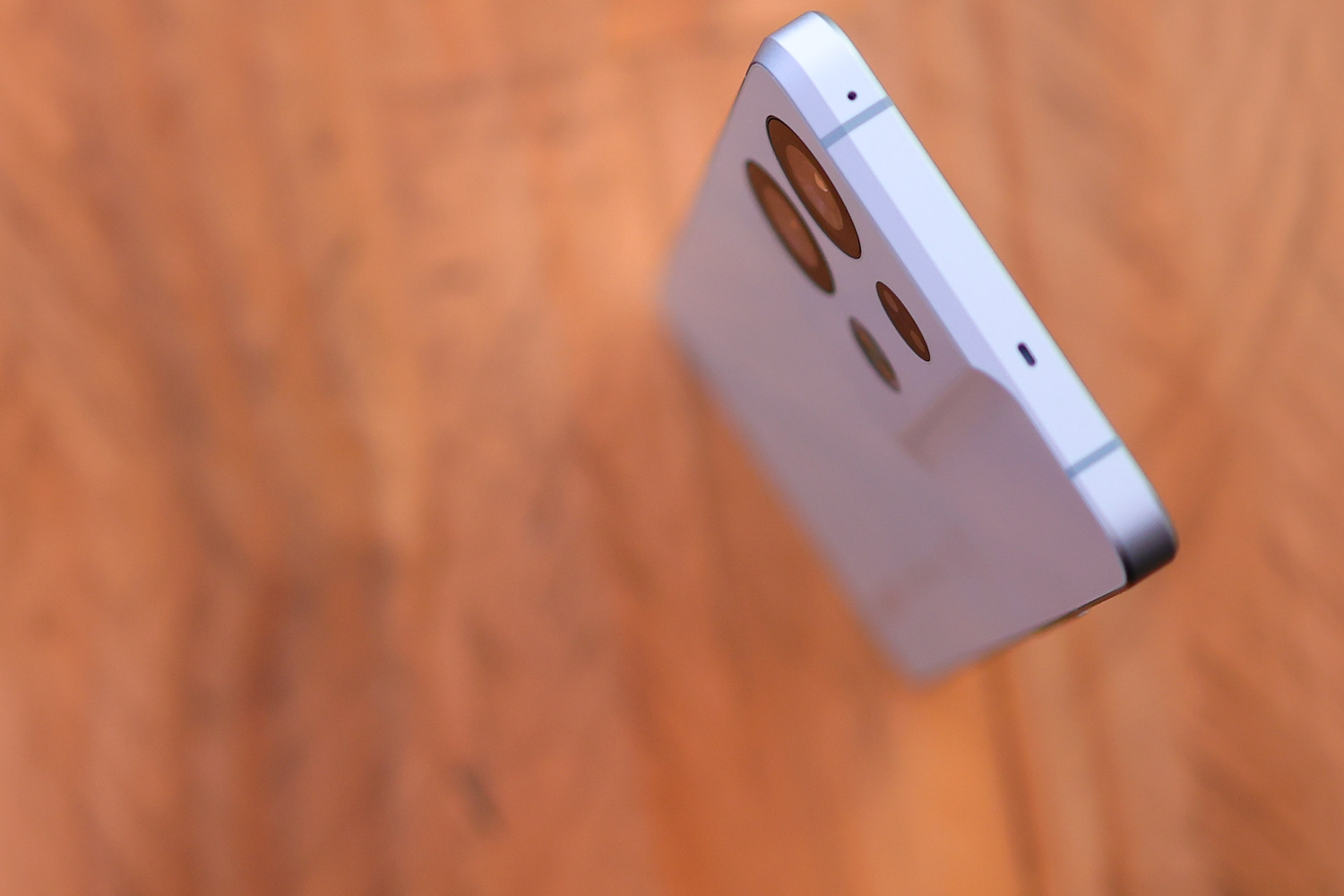 Starkly contrasted curved and flat elements, an expansive, slim-on-bezel display, and a premium glass and metal design really help the Reno 8 Pro stand out.
The front is centred around the 6.7in screen, which feels bigger than it is thanks to the flat panel, and the fact there's hardly any bezel surrounding it. A lot of phones have small borders, but the Reno's is noteworthy. Curved rivals like the Honor 70 seem to lose a little screen space as the sides bend inwards, but that's not the case here.
It feels commanding in the hand: solid, high-quality, and familiar, but with a twist. the Reno's camera bump rises by way of an elegant curve, making it look bold and feel unique. This curved glass adds a softness when set against the starkly flat front, marrying it with a chamfered metal frame for a great-looking and feeling package.
We're big fans of the confusingly-named Glazed Green colour option, which is more like a pale robin egg blue, complete with high-polish finish. Frosted glass phones are normally better at fending off fingerprints, but the Reno doesn't visibly smudge too much. The black version, by contrast, gets grubby if you so much as look at it funny. If you don't mind a more out there hue, your OCD will thank you for picking the green one.
There's a power button on the right side, a USB-C port at the base, and volume buttons on the left – all pretty standard. There's also an under-display fingerprint scanner for some sweet biometric security, and the screen is shielded by a pre-fitted protector. The Reno 8 Pro doesn't ship with a case in the box – a first for Oppo in our experience, and there's no water resistance either, so you'll want to keep it dry.
Screen: border control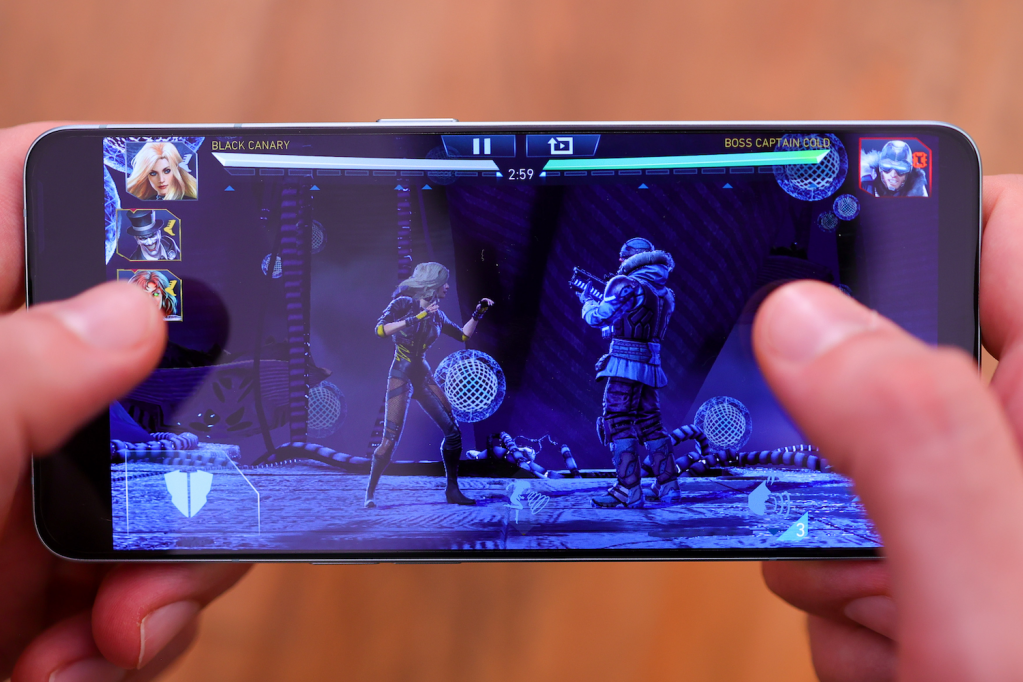 An expansive screen ain't much without a high quality panel, but the Reno looks very good thanks to the AMOLED tech at its core. This isn't an LTPO 2 display, so won't topple top-tier phones like the Galaxy S22 Ultra or Oppo's own Find X5 Pro, but it's still punchy and vibrant with deep dark blacks.
You can set the phone's refresh rate to either 60Hz or 120Hz, so it gets super-smooth when scrolling. There's no dynamic rate refresh to automatically decide smoothness based on the app you're using, though. The phone doesn't get as bright as big hitters like the S22 Plus, either, capping out at 950 nits – respectable for the price, if not quite class-leading.
The Reno 8 Pro is as sharp as it needs to be at 2412×1080, with almost 400 pixels in every square inch of screen. HDR10 visuals and Netflix support means streaming content will always look its best, too.
Cameras: Everything but the zoom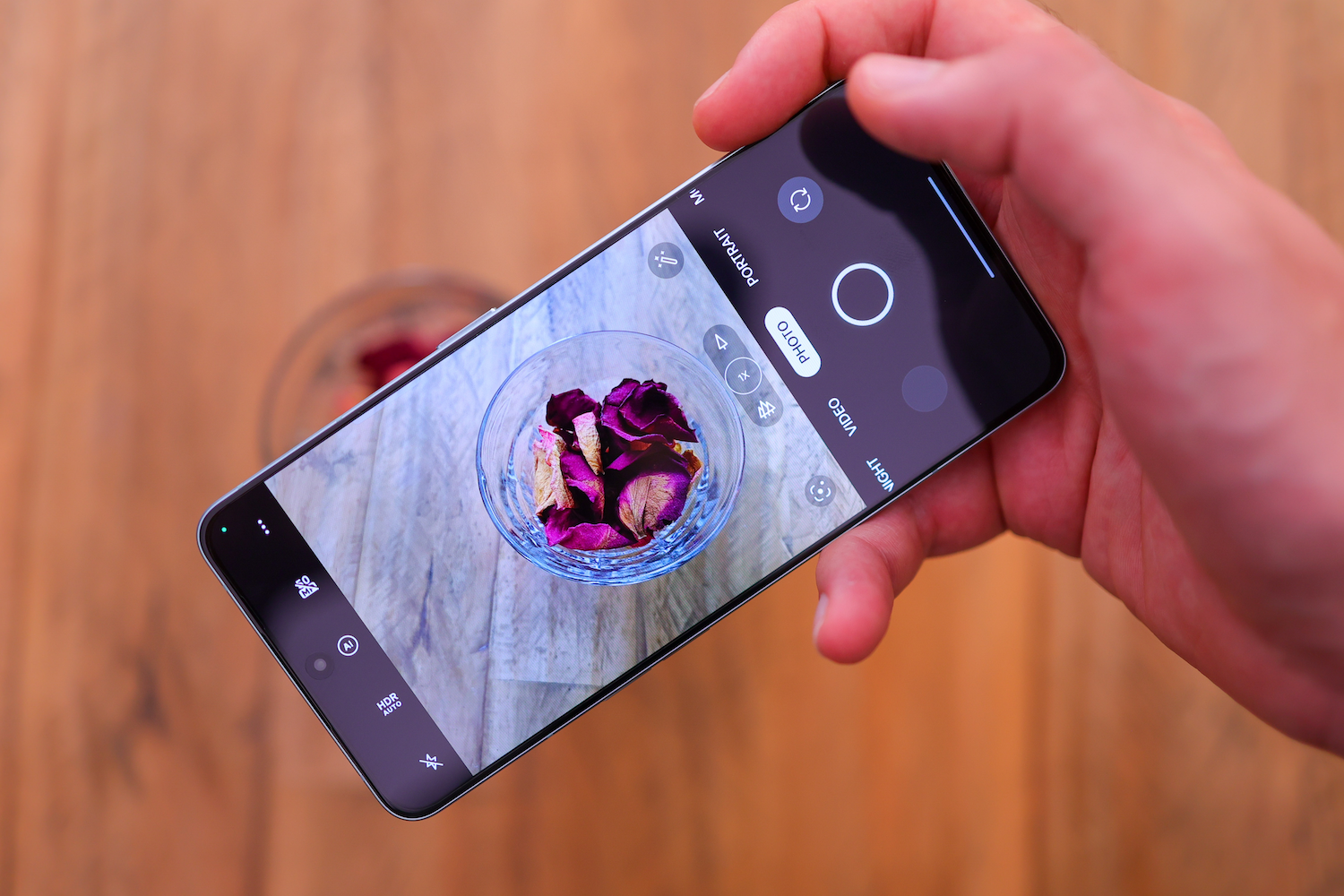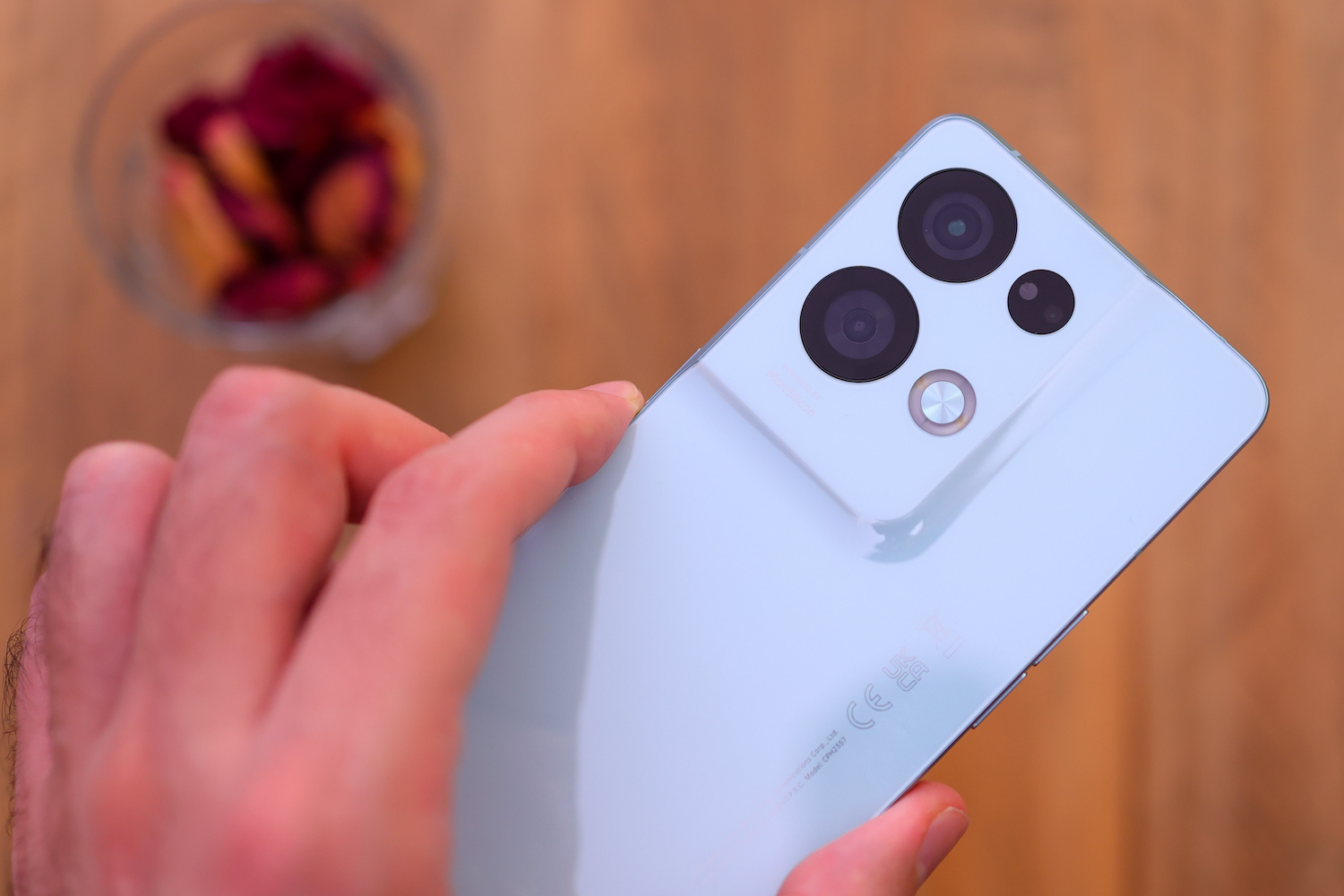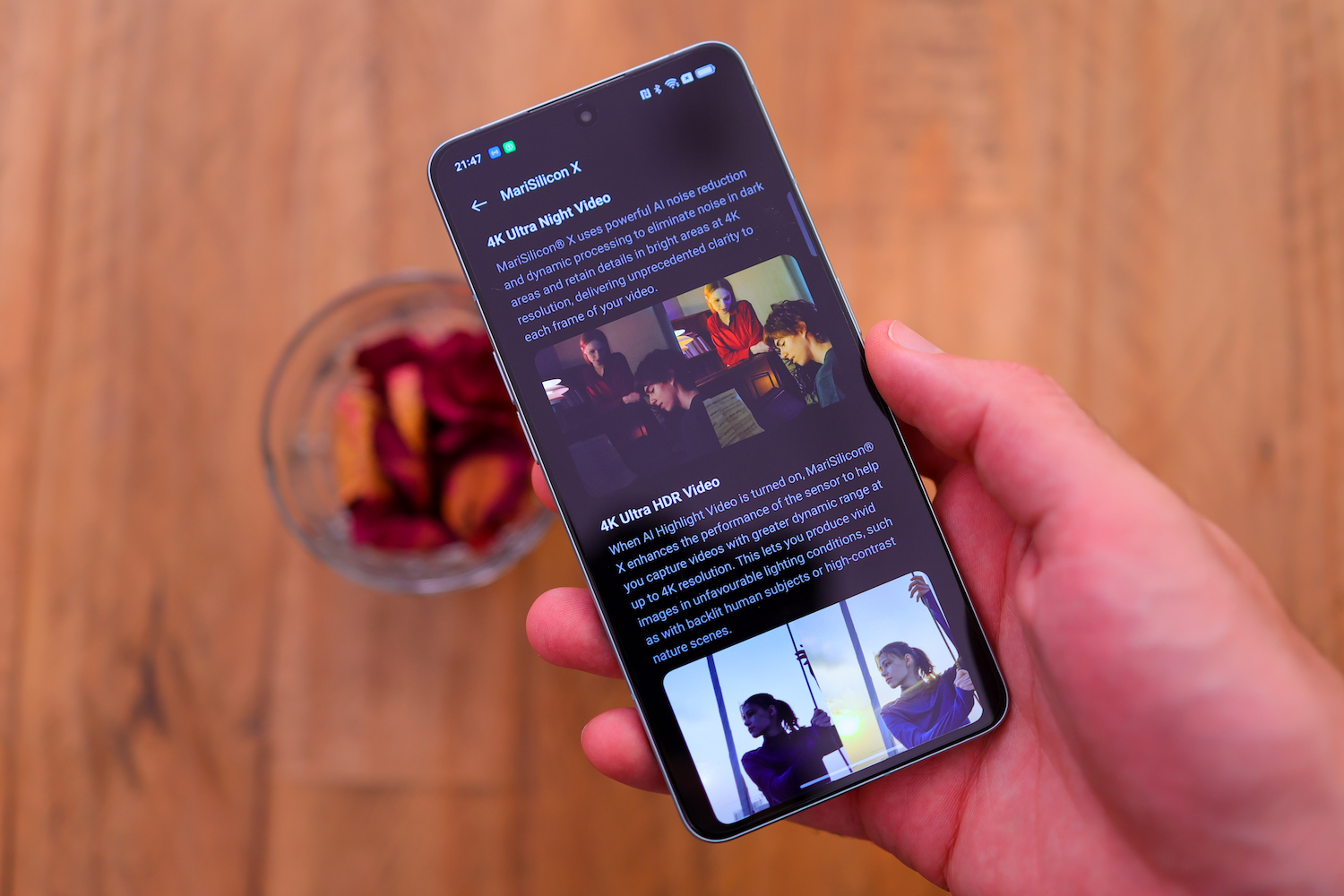 Oppo introduced its bespoke MariSilicon X imaging chip with the Find X5 Pro earlier this year. Once reserved for top-end phones, it's now hitting the Reno line with a promise of boosted nighttime video performance. Matched with the same 50MP, OIS-assisted primary camera sensor as the X5 Pro, the Reno 8 Pro aims to replicate its stablemate's mighty photography experience – at least in one aspect. The 8MP ultrawide and 2MP macro camera it's paired with are decidedly less premium.
Just like the Realme GT Neo 3, which is similarly specced on the camera front, the Reno 8 Pro excels with its main camera and disappoints elsewhere.
Photos taken in bright light look good across both the primary and ultrawide cameras. Printable, croppable, pinchable – they pack fair detail and lively colours. Dynamic range from the ultrawide is weaker, so shadow detail isn't particularly salvageable. Still, for most daylight shots, it does the job.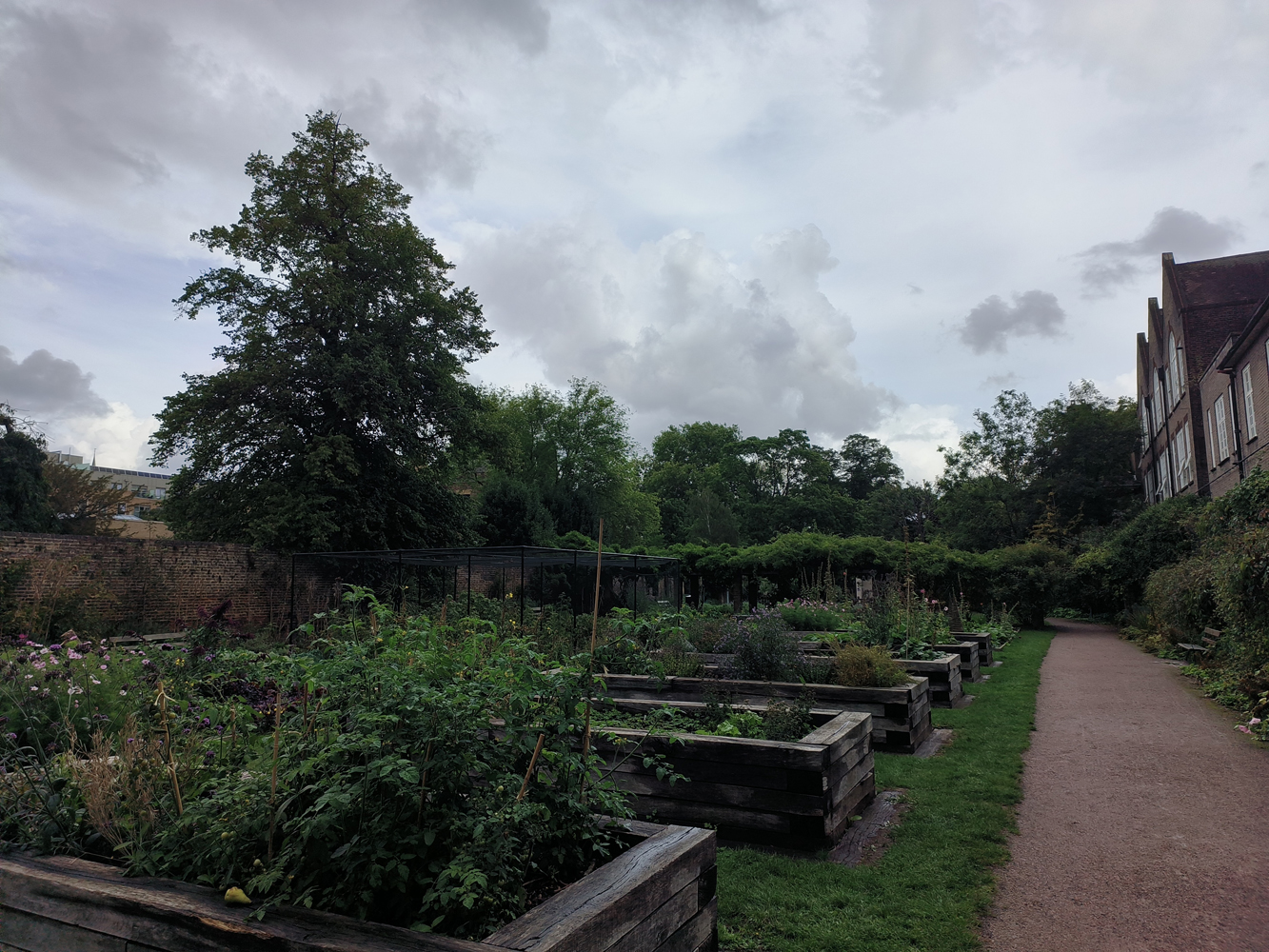 As soon as the lights drop, you'll want to lean more heavily on the main camera, which can grab decent-looking lowlight photos. Moving subjects can look blurry, and Oppo's photography algorithm isn't as reliable in challenging lighting as Google's – we'd still pick the Pixel 6 if photography was our main concern. Still, if your subject is stationary and you have a steady hand, nighttime snaps can look stupendous. As for the macro camera – avoid it at all costs, day or night. Just take a photo using the main camera and crop into it for close-up pictures.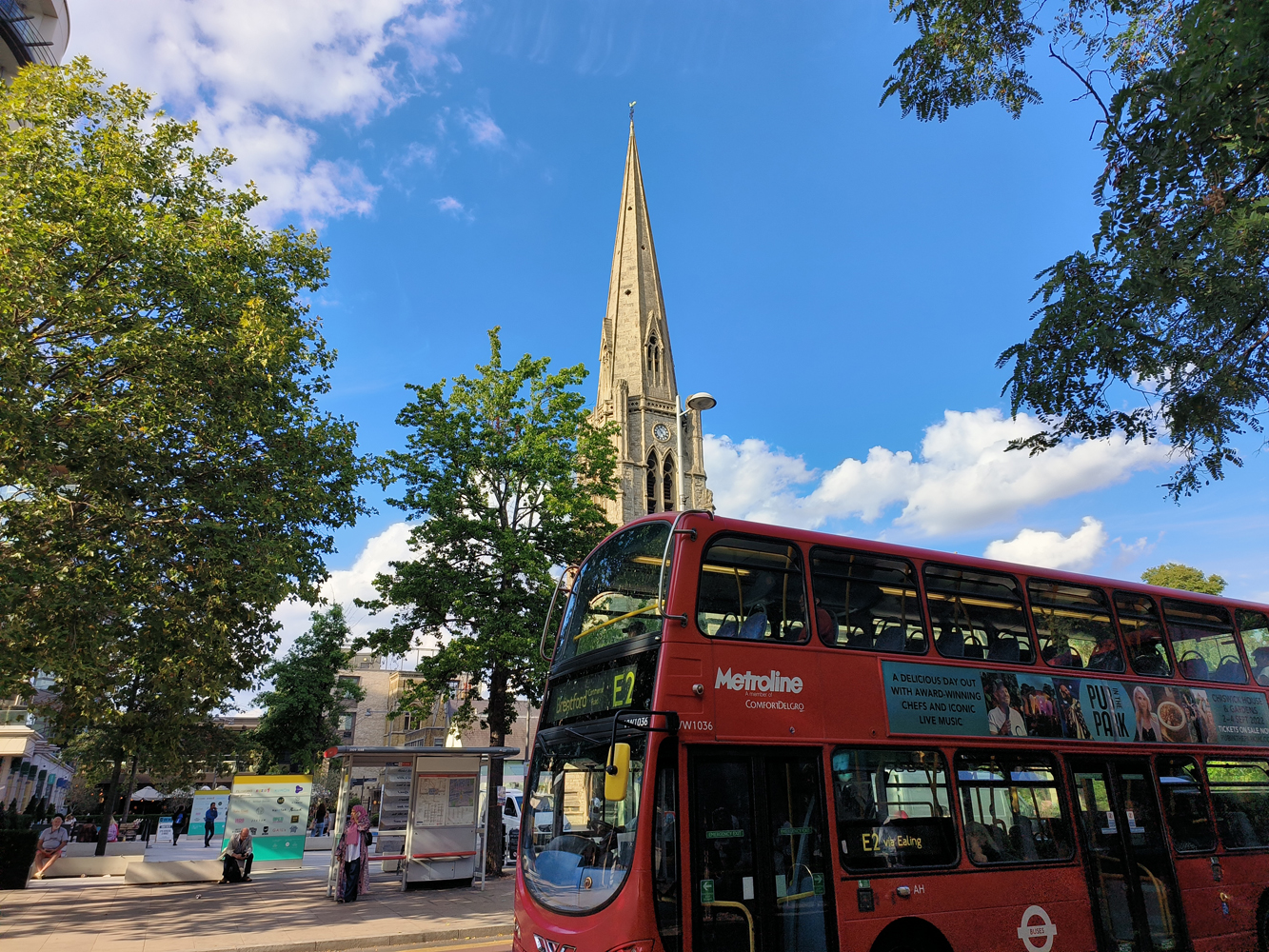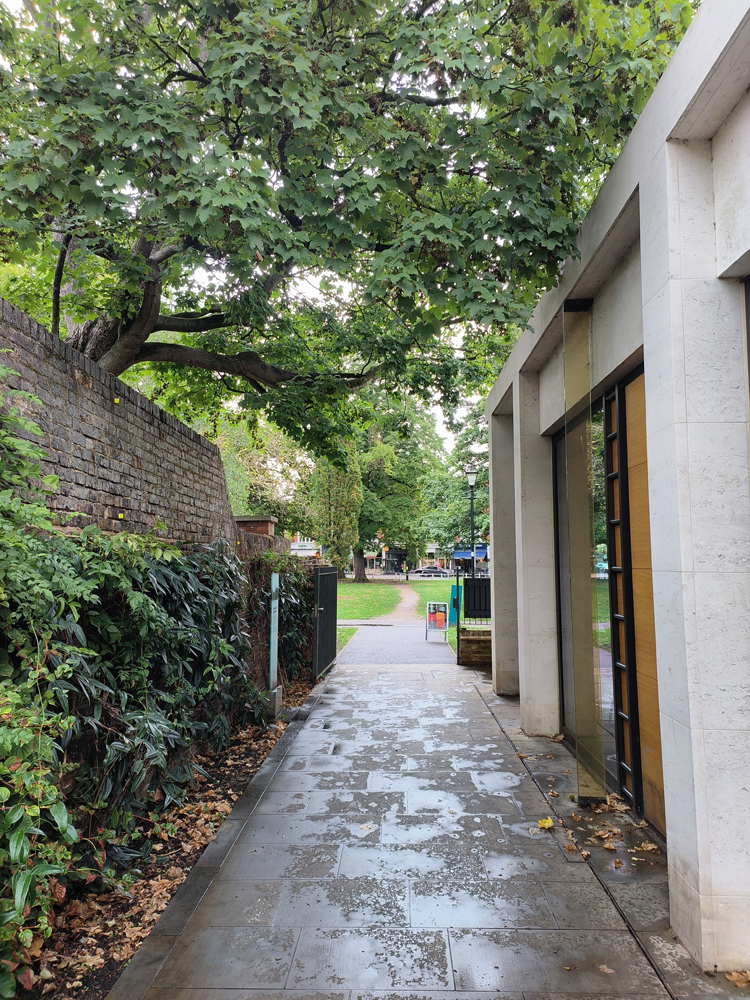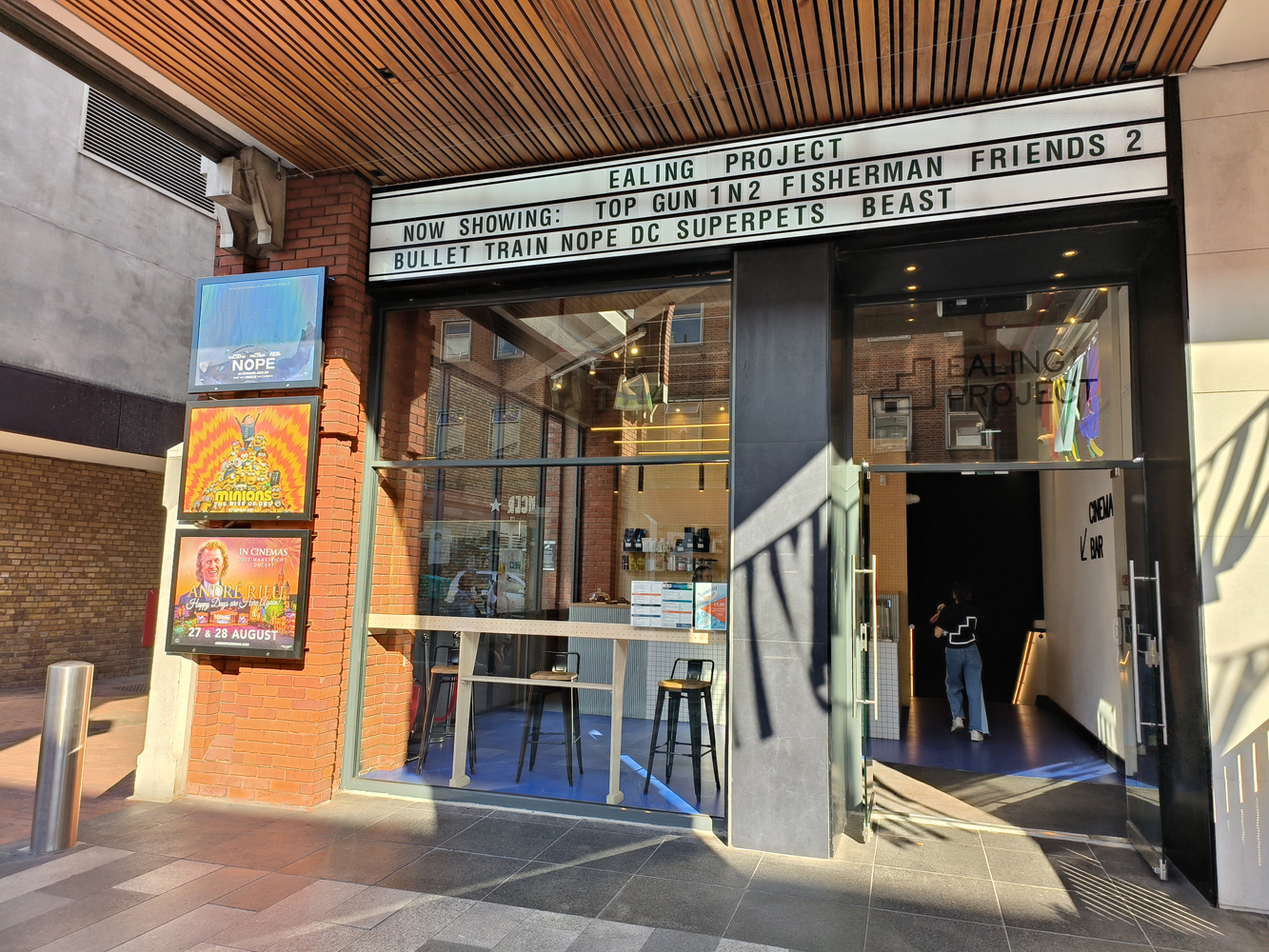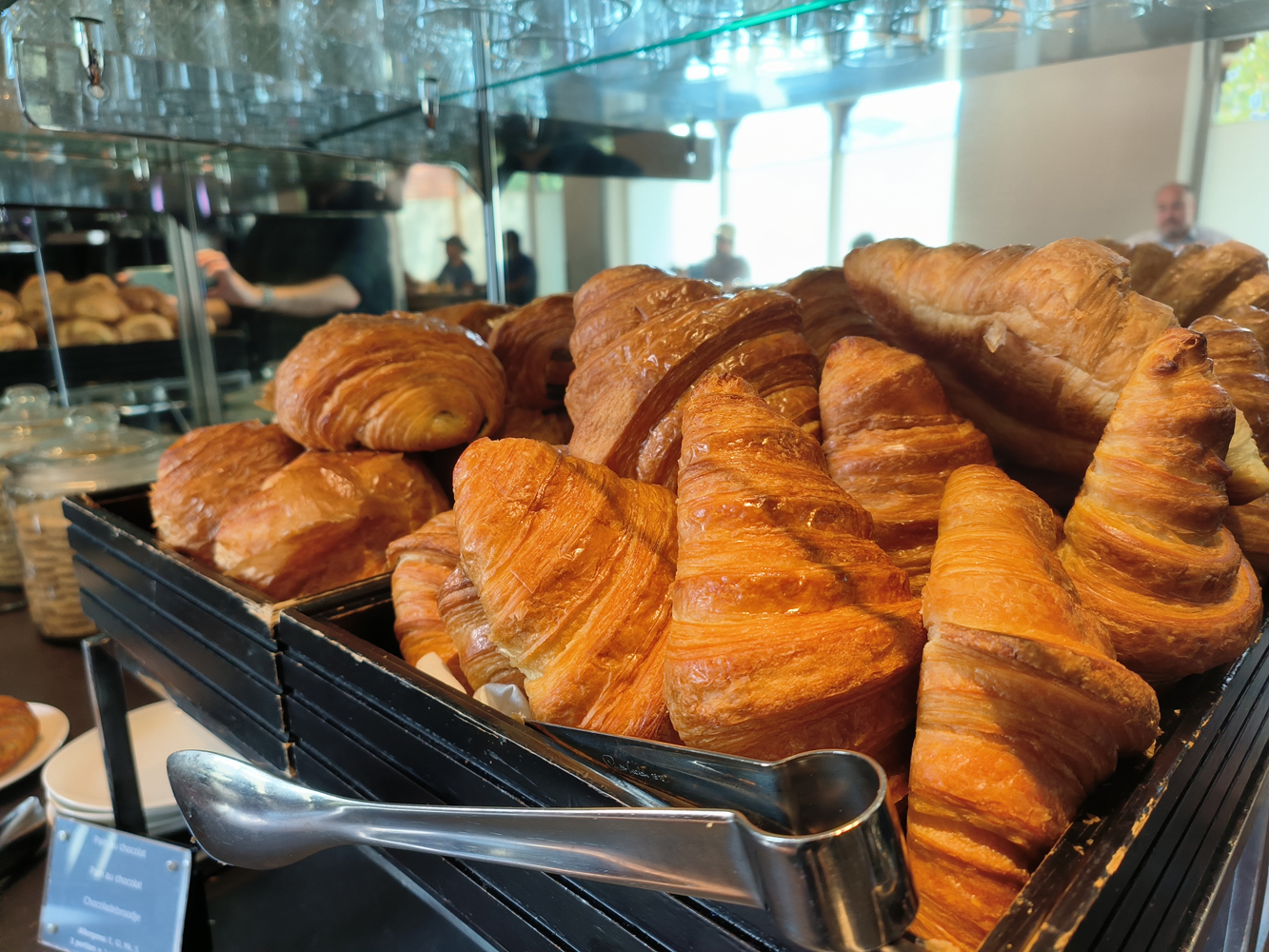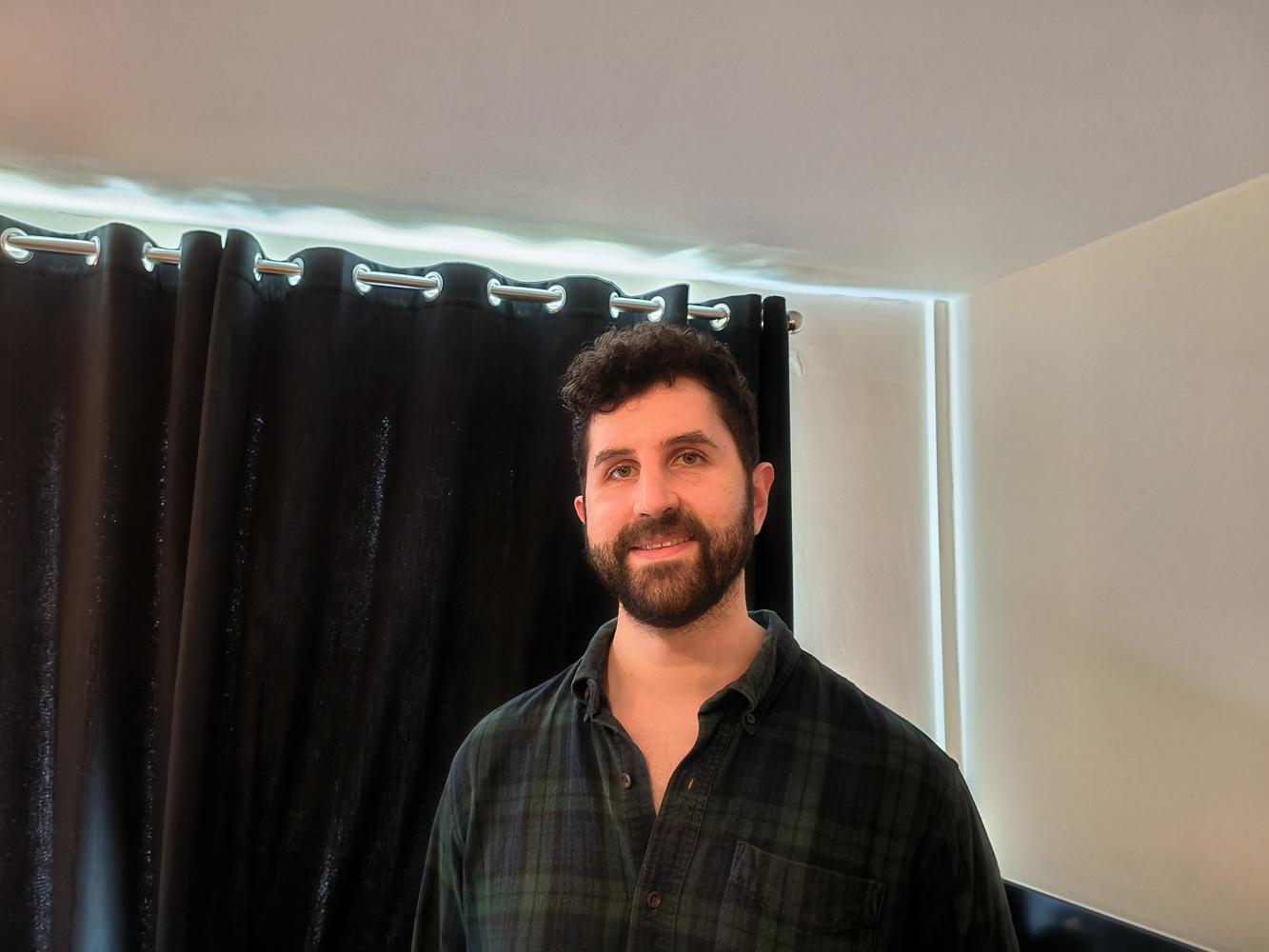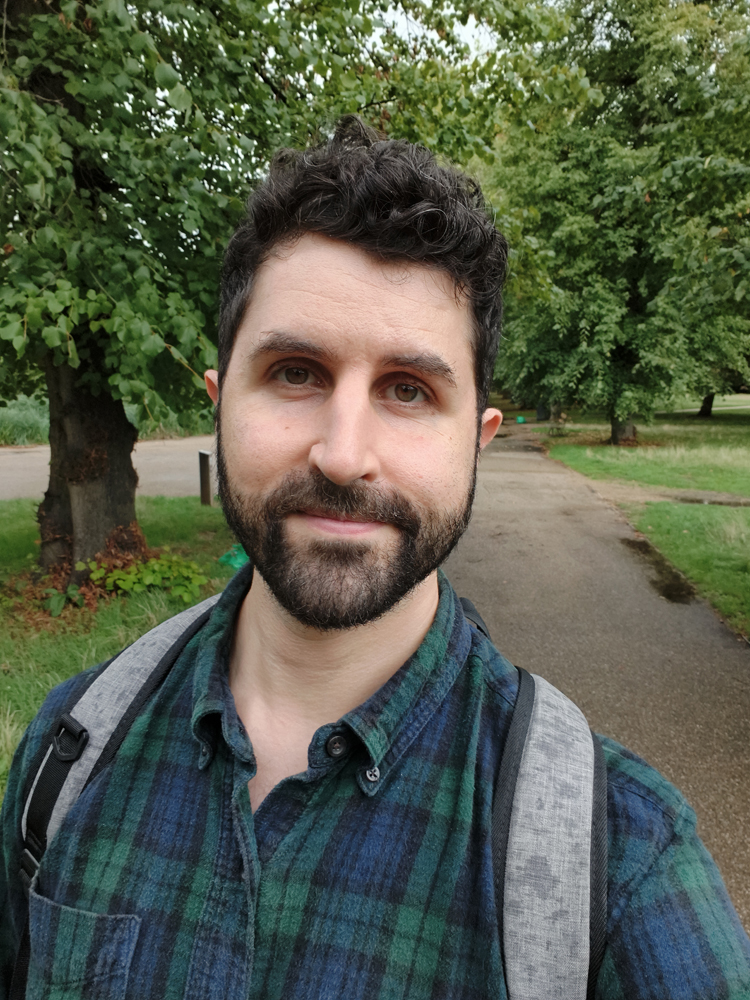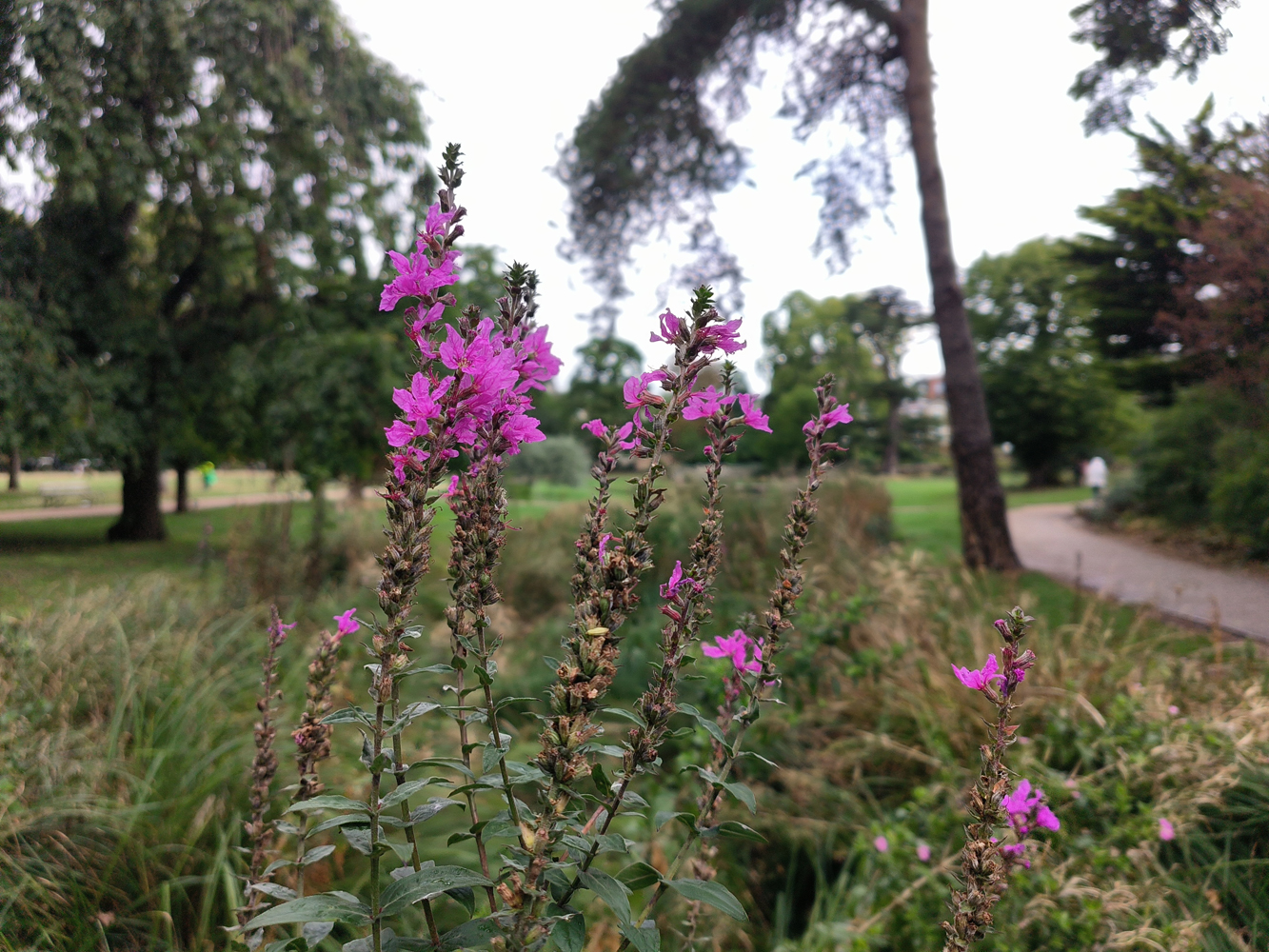 Where the dedicated image processor shines is lowlight video. It brightens up dark nighttime footage without making it look too muddy. So while 4K content shot in the day is comparable to other premium midrange phones, the 8 Pro does edge ahead slightly when the lights drop.
The front camera is the finest selfie cam found on an Oppo smartphone, a 32MP Sony IMX709 with RGBW sub-pixels and autofocus. It takes clearer selfies in low light, and is good for close-ups as well as typical arm's length selfies.
The portrait mode can be very overzealous when blurring the background, making photos look like they were taken in front of a green screen. Shoot in standard mode with the portrait features disabled, though, and you get one of the best selfie cameras we've tested. It captures realistic, yet flattering skin tones with a healthy amount of detail.
Performance: MediaTek smash!
Oppo only recently dished out its latest ColorOS 13 UI to the Find X5 range, but the Reno 8 Pro lands with last season's ColorOS 12. It's a clean, simple interface that's very similar to Realme UI on the Realme 9 Pro+.
There are a fair few Oppo-specific features, like a quick-shortcut bar on the right side, three-finger gestures for screenshots, floating windows and more. Anyone coming from an iPhone or another Android maker will need some adjustment time, but we had a smooth experience – no apps force-closed, no bugs cropped up, and the phone didn't get too warm either.
Powered by a MediaTek Dimensity 8100 Max, the Reno 8 Pro benchmarks like a dream, played back games well, and even outperformed the Google Pixel 6 and its mighty Tensor chip in certain tests.
With 8GB RAM and 256GB storage, you get loads of space for your files and apps out of the box. While the Reno 8 Pro doesn't take SD cards, you still get a best-in-class storage capacity.
Battery life: good enough
A 4500mAh battery is about on par for a big-screened mid-ranger. We still got a full day out of it without being too careful, with 30 mins of streaming video, an hour of hotspotting, and frequent calls and messages. More impressive, it held up even when roaming, lasting from 7 AM until 8 PM. Anyone who needs to eke two days out of it, though, will want to pack a power bank.
You can power the Reno 8 Pro from flat to 100 per cent in about 45 minutes. It ships with a fast charger in the box, and plays nicely with both OnePlus and Realme 80W power bricks too. It's proprietary tech, though, so you won't hit those speeds with third-party alternatives.
It doesn't quite get the holy trinity of battery life wins – fast charging, day-long power and wireless charging – but two out of three isn't bad.
Oppo Reno 8 Pro verdict
With its bold styling, ample storage and promising main camera, there's a lot to love about the Reno 8 Pro. Fans of flat screens should really appreciate it, its design is standout (particularly in green), and you get a huge amount of storage for the price.
The main competition is the Pixel 6, which has less storage but offers wireless charging and an IP rating for the same amount of cash. You can also get some of its missing features in cheaper phones – the Pixel 6a is water resistant, while the Nothing Phone (1) packs wireless charging and a superior secondary camera. Both those phones are £399.
Still, for the £599 asking price, the Reno 8 Pro does deliver a premium experience in most areas, and will be perfect for anyone who needs loads of room for their apps, files and photos, an expansive screen to watch on and some very nippy charging.
Stuff Says…
A great-looking phone that packs loads of storage and a winning main camera
Good Stuff
Premium design
Strong main camera
Loads of storage
Bad Stuff
Poor secondary cameras
No wireless charging
No water resistance
Oppo Reno 8 Pro tech specs
Screen
6.7in, 2412×1080 OLED w/ 120Hz refresh rate
CPU
MediaTek Dimensity 8100 Max
Memory
8GB
Cameras
50+8+2MP rear
32MP front
Storage
256GB
Operating system
Android 12 w/ ColorOS 12
Battery
4500mAh
Dimensions
161x74x7.3mm, 183g