Panasonic GX80 review
Panasonic's lens swapper packs in the features but doesn't go big on size – or price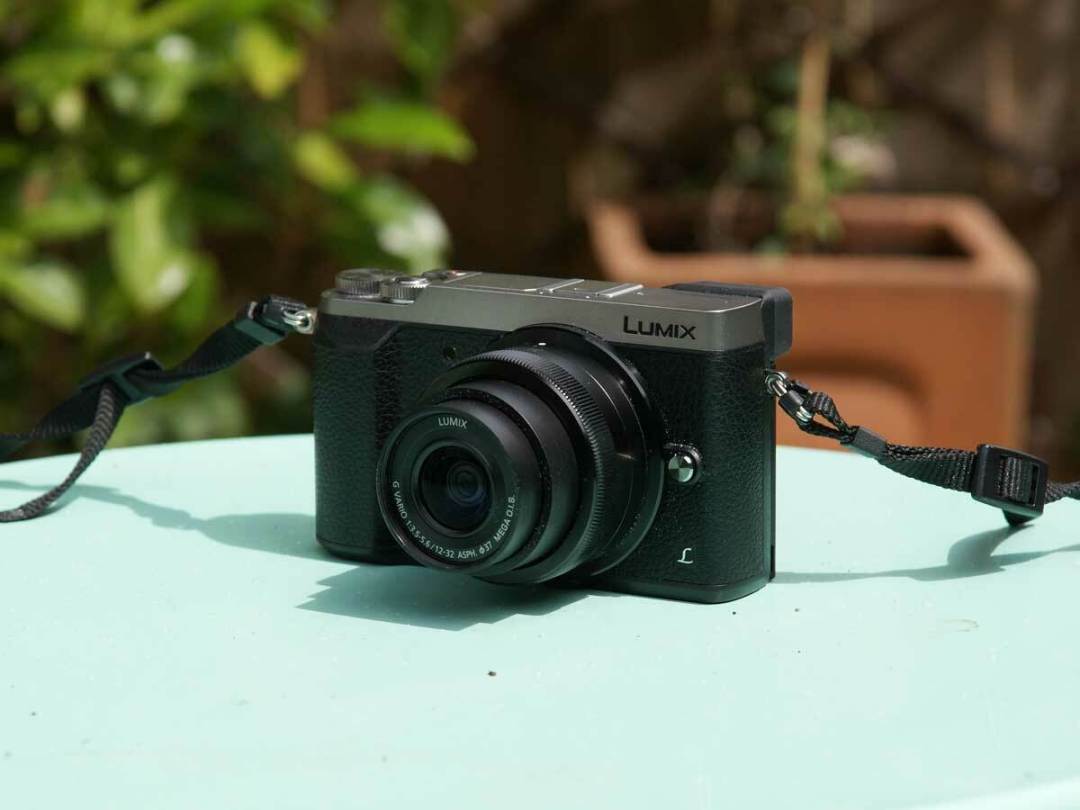 The latest arrival in Panasonic's Lumix G compact system camera range is pitched at the entry-level crowd.
It'll only put a £600 dent in your wallet – not bad for any CSC, especially when it includes a tidy zoom lens. The GX80 is also packed with features, both physical and software-based, that promise to make it user-friendly, yet able to deliver in just about any shooting situation.
Time to see if it lives up to its potential.
DESIGN: RETRO CHIC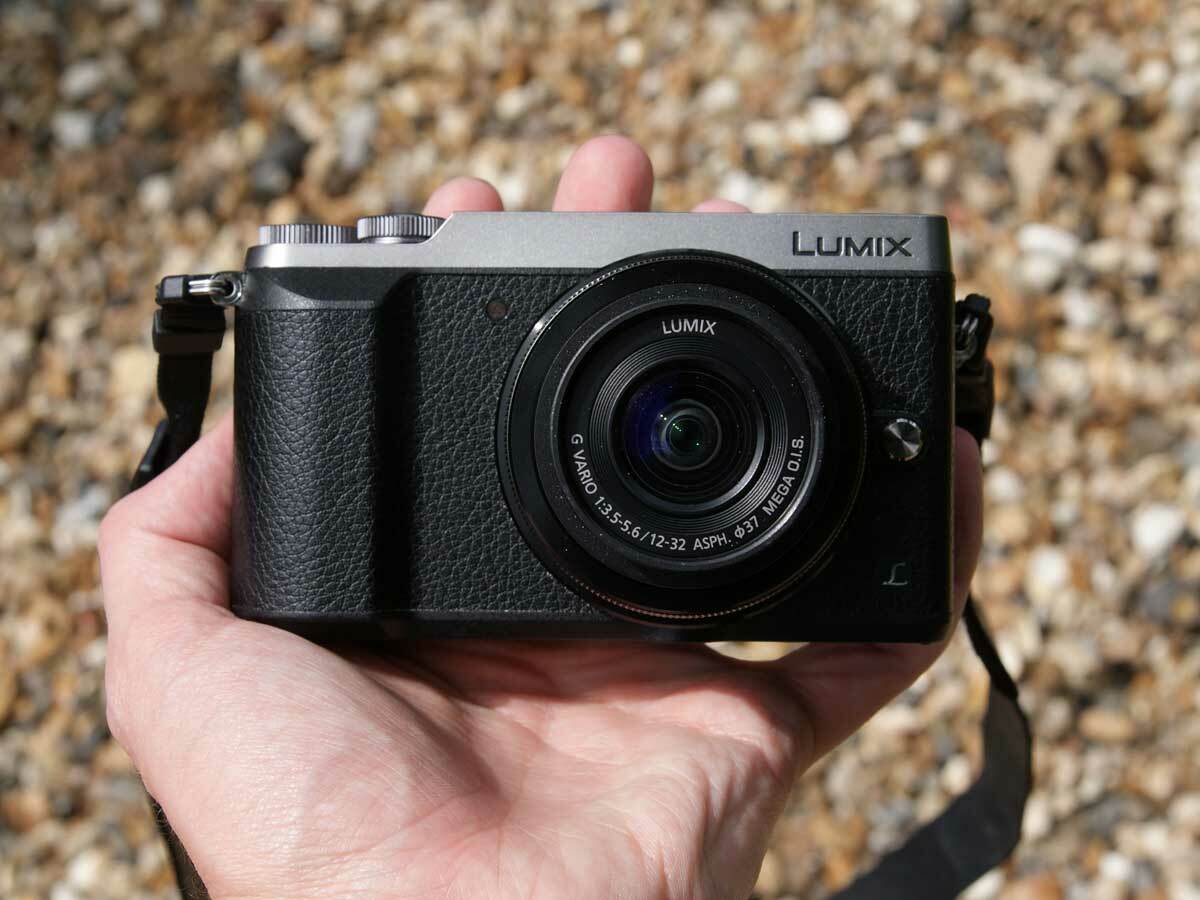 The GX80 is a retro-styled camera with a discreet, unassuming look that should help with street photography – in that it won't scare potential subjects away like a huge, hulking DSLR might.
The compact body is mainly built from leather-textured hard plastic, but it's pleasingly weighty in the hand, and the top plate is made of metal. It's a handsome thing, in my opinion.
With the bundled 12-32mm, f/3.5-5.6 kit lens fixed to the front, you aren't going to be squeezing it into the pocket of your skinny jeans. It's light, though, and concertinas down to a nicely compact size, jutting just an inch or so out of the front. That means it's still small enough to sling in your bag.
The zoom lens covers a versatile focal range, and while it doesn't offer anything outstanding in terms of aperture, depth of field or sharpness, it's an ideal lens to get started with. A good all-rounder, basically.
EASE OF USE: VIEWFINDER GENERAL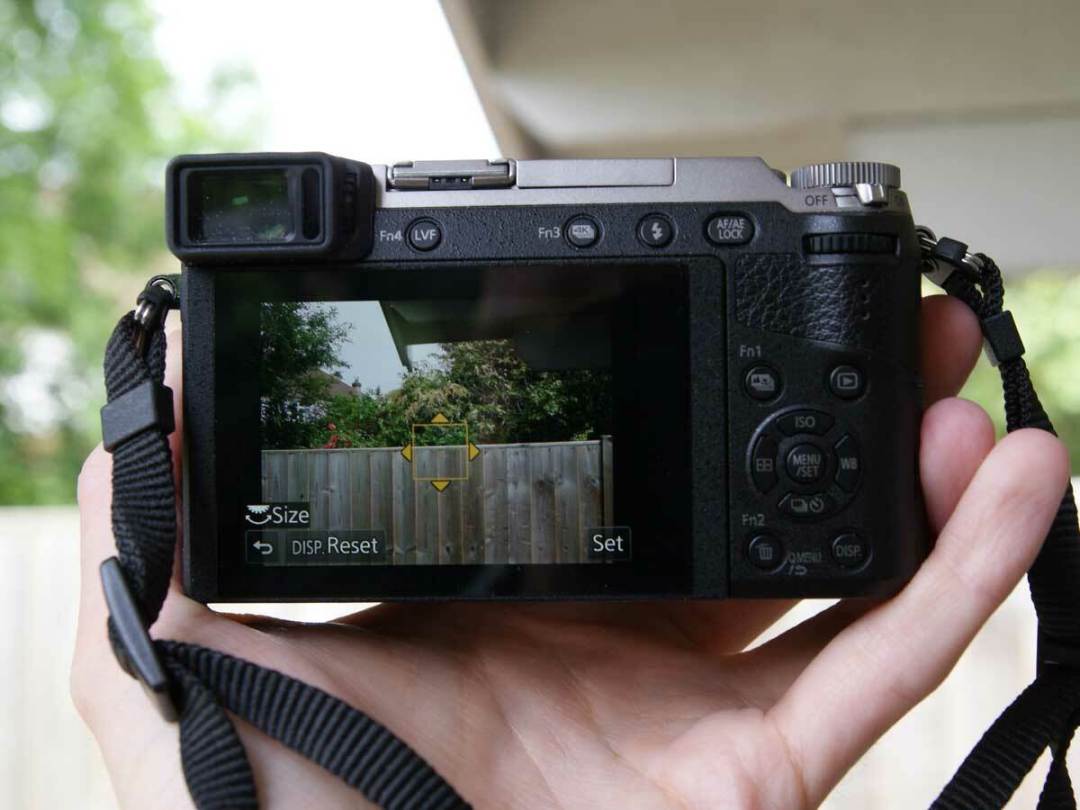 The GX80 stands out with its touchscreen and electronic viewfinder combo. You normally get one, but not both in an entry-level CSC.
The former tilts up and down, so you can compose your shots from unusual angles – if you want to raise it high above your head or hold it low to the ground, but still seeing exactly what it's pointed at, you're golden.
You can quickly move the autofocus point by tapping an area on the screen. There are a few other touchscreen controls too, but at 3in I found it just a bit too small to make them worth using. You'll be better off using the well-positioned physical controls instead.
They're conveniently placed for when you've got your eye against the electronic viewfinder, too. It makes for an easy, comfortable way to compose your shots, and keeps the camera steadier than if you were holding it out in front of you. It also shuts out the outside world, letting you concentrate on the composition free from distractions.
Viewfinder image quality isn't fantastic – Panasonic's LCD panel lacks the crisp, natural look of Sony's OLED-based EVFs. The lack of contrast means a lack of depth – but it's adequate, considering the affordable price of the camera.
IMAGE QUALITY: PRETTY AS A PICTURE
The GX80 has an impressive approach to physical design, then, but thankfully things don't go downhill when you delve beneath the skin.
Autofocus is speedy and accurate, and both still and video image quality is above average for a camera in this price range. The 16MP Micro Four-Thirds sensor might sound mediocre if you're addicted to pixel counts and sensor sizes, but I found it to be a strong performer, delivering crisp detail and bright, clean colours.
Noise control was above what I've come to expect from cameras at this price point, even in lower light situations. There's 5-axis image stabilisation too, so your photos and videos won't become a blurry, grainy mess just because the sun has dipped below the horizon.
Panasonic has ditched the low-pass filter, an interesting decision for an entry-level CSC. Most digital cameras use these to cut down on the moiré effect occurring when you're shooting repeating patterns, at the cost of some detail.
This has advantages and disadvantages – but I feel it's broadly a good thing to remove it, and it seems to be reflected here in the pin-sharp detail the GX80 delivers in adequate lighting. If you're a person who likes to spend time shooting chainlink fences, tartan kilts and cheese graters, however, you might find the moiré effect creeping into your shots a little too often.
VIDEO QUALITY: 4K, Wahey!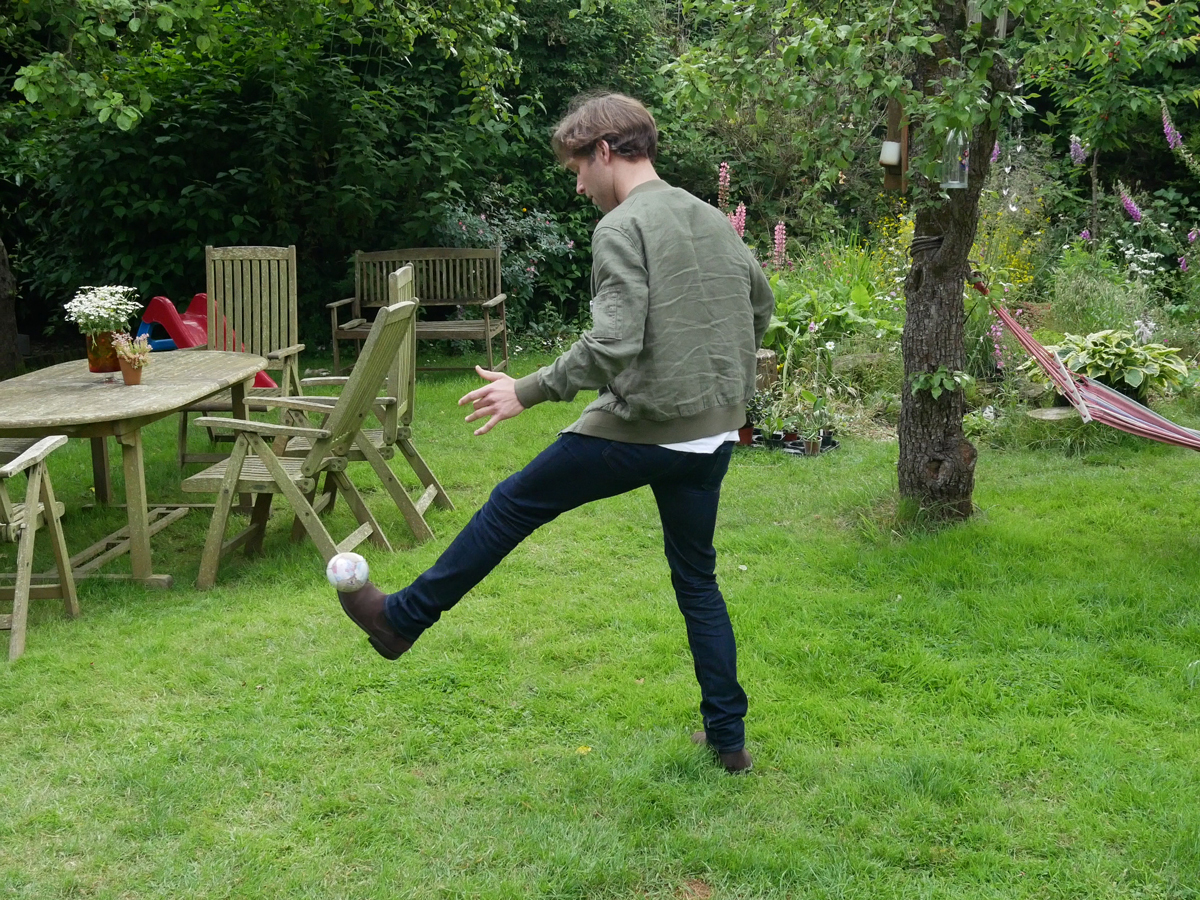 As you'd expect from a 2016 camera, the GX80 is pretty handy when it comes to video as well as stills. It'll shoot in 4K at either 24, 25 or 30fps, and the results look wonderful – packed with detail, rich in colour. If you've got a 4K TV or monitor, you'll be able to record some great home movies with it.
4K isn't implemented only for video here, either; the camera has a number 4K modes designed for stills, essentially allowing you to capture a 30fps burst, then extract individual frames to use as 4K (8MP) still photos – just like in the shot above.
Another 4K mode shoots a burst that captures a scene with a range of focal points, allowing you to pick the area you'd like to be in sharp focus and those you'd prefer were out of focus after you've pressed the shutter button.
Panasonic Lumix GX80 Verdict
I know that, for most people, £600 is a sizeable wedge – but if you spend it on this camera, you're getting a lot for your money.
It's almost the perfect entry-to-mid-range system camera in my opinion: compact and lightweight; full of features and UI touches that make it a pleasure to use; and a fine all-round performer.
It's difficult to find fault to be honest, so if you're looking to make the step up from a smartphone or point-and-shoot, the GX80 deserves to be given serious consideration.
Tech specs
| | |
| --- | --- |
| Sensor | 16MP micro four thirds |
| ISO sensitivity | 100-25600 |
| Frame rate | 8fps |
| Video modes | 4K (3840×2160) @25fps, Full HD (1920×1080) @50fps, 720p (1280×720) @25fps |
| LCD screen | 3in touchscreen, EVF |
| Dimensions | 122×70.6×43.9mm |
| Weight | 426g |
| Battery life | 290 shots (CIPA standard) |
Stuff Says…
A superb system camera at the lower-end of the price spectrum ///star rating 5
Good Stuff
Compact, lightweight build
Impressive image quality
Dripping with features
Bad Stuff
Some might miss the low-pass filter