Panasonic GX800 review
"Populism, but in a good way"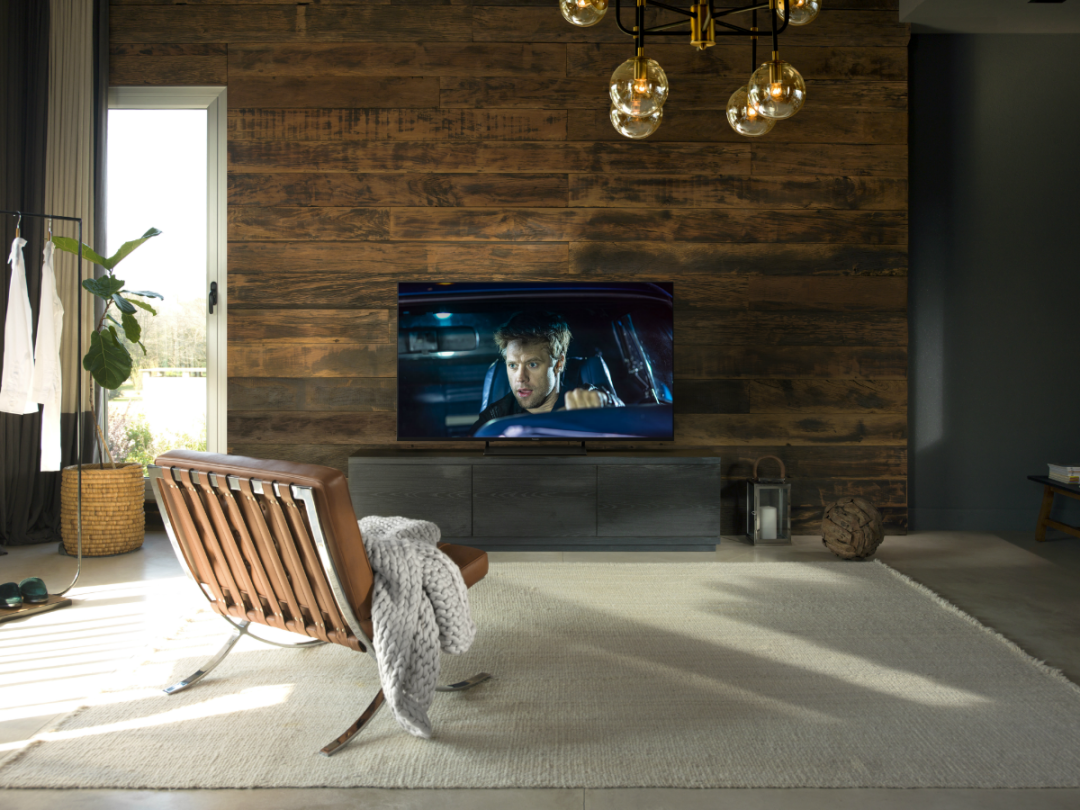 Safe to say Panasonic had taken its eye off the mainstream, relatively affordable TV market lately. Time was the Japanese giant was a go-to brand for those customers who wanted to strike a sensible balance between price and performance – but in trying to keep pace in the smaller (but far more high-profile) colossal screen size and/or expensive OLED sectors, it abandoned the less sexy high-volume audience somewhat.
But there has obviously been a change of heart. For all the (very impressive) big, pricey OLEDs with Technics audio it's been turning out, Panasonic is ready to properly woo the LCD mainstream again. And it's with the GX800 series it intends to instigate the majority of its seduction.
GX800 is a four-size series: 40in, 50in, this 58in and 65in – so already I think Panasonic has stated its Brand-of-the-People credentials. After all, how many other TV brands of reasonable prestige are turning out high-spec 40in screens? Pricing is keen, specification is impressive… so does the GX800 have what it takes to put Panasonic back in pole position?
Design and build: You Wear It Well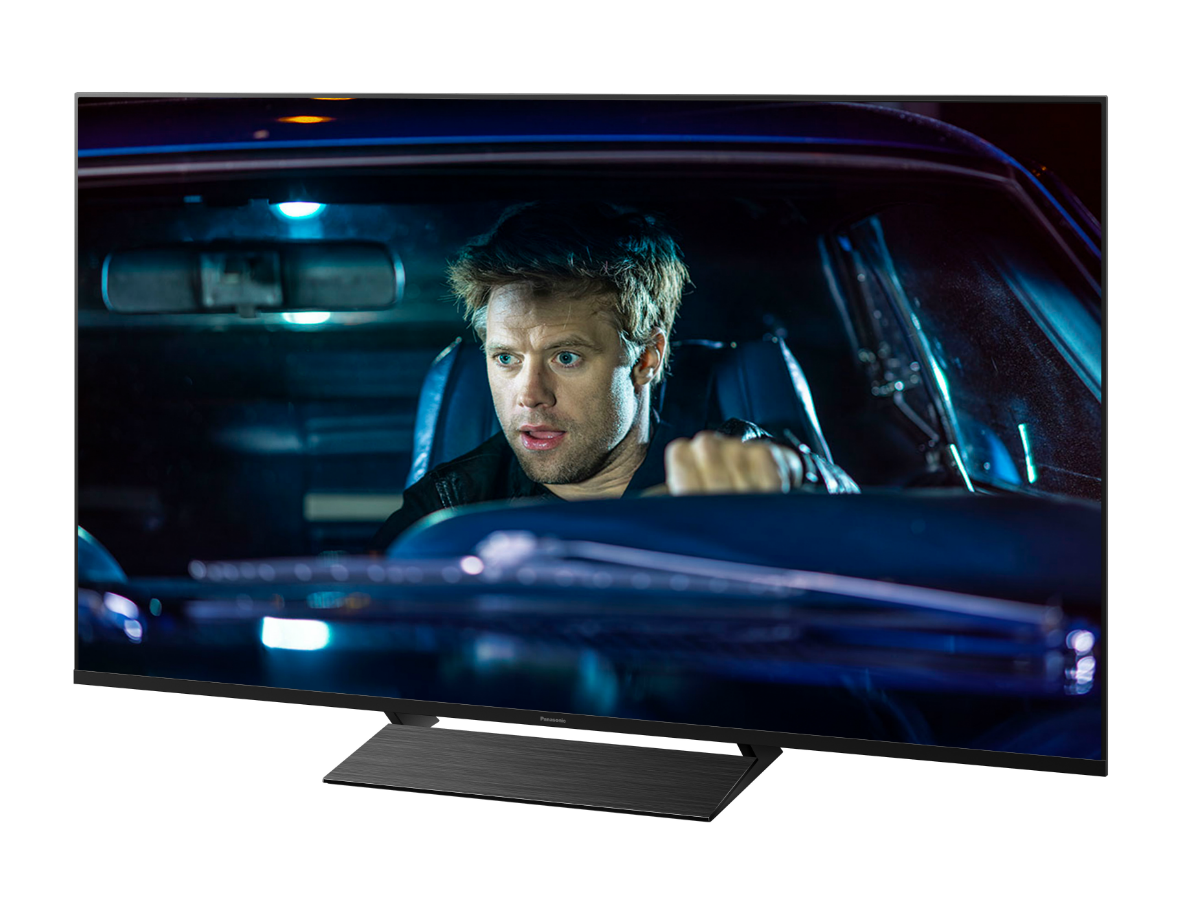 The TX-58GX800 doesn't look like an especially cost-conscious TV. In profile it's not as slim as an OLED, no – but it's slim nevertheless, especially the top half. It's cleverly designed in this respect – at 65mm at its deepest it's no slimmer than a Samsung QLED, but it looks it.
The screen is supported by a tidy plinth-style stand. Because it's a central support rather than feet at either end of the frame, the 58GX800 doesn't demand a stupidly wide rack, desk or table to stand on. There's some rudimentary (and very welcome) cable management built into the back of the support too.
Viewed head-on, the GX800 does everything it can – that's to say it's nearly all screen and hardly any bezel. What bezel there is manages to be very slim and glossily black, which doesn't do any harm to the aesthetic. And across the top and down both sides, the bezel is actually recessed just a fraction behind the screen itself – which all adds to the impression of slimness.
There's no arguing with the way the Panasonic is put together, either. Both the screen and the stand feel sturdy and properly engineered.
Features: Pick and Mix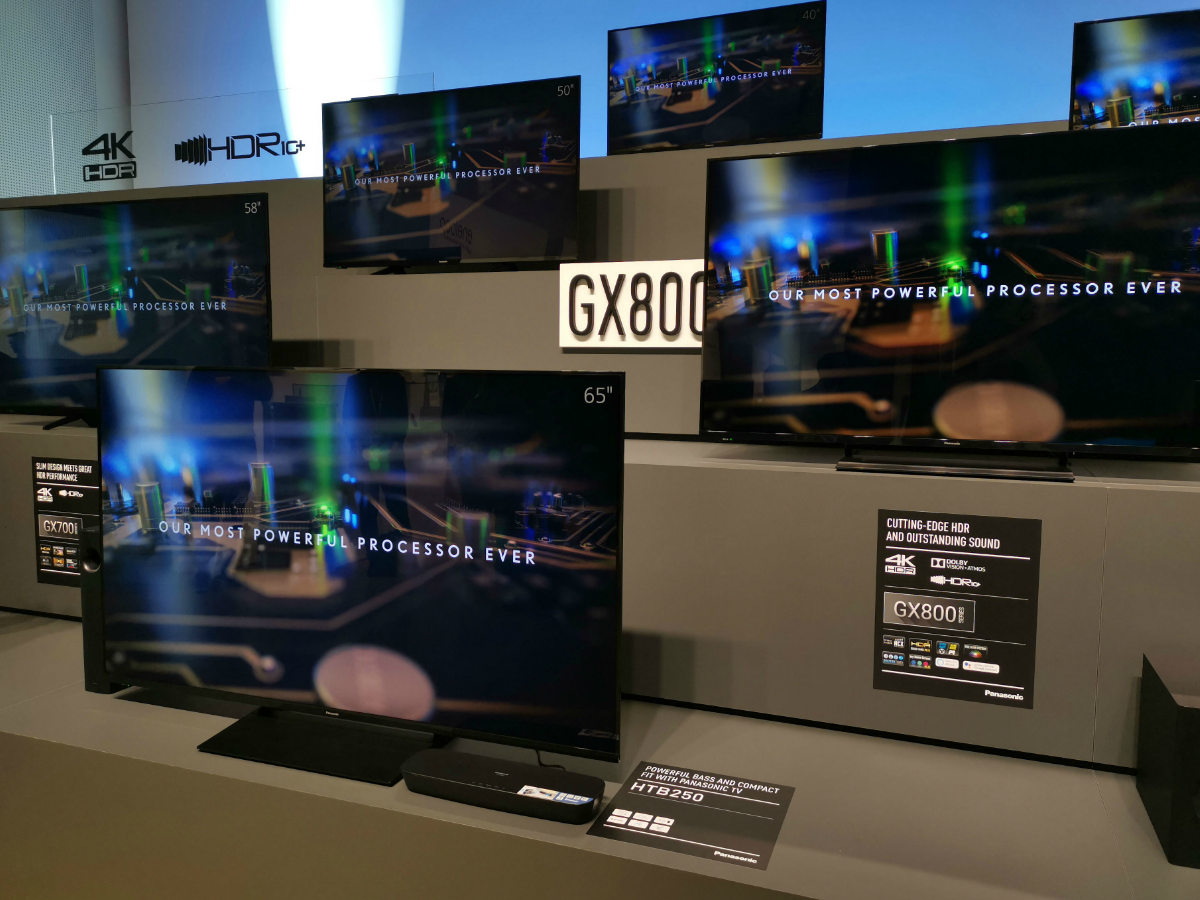 Even a mainstream TV has a lot of specification boxes to tick, and sure enough the GX800 puts its mark in virtually every one of them.
For starters, it's a 4K TV – no big revelation there. And it features LED edge-lighting rather than the preferable (and costlier) local dimming. But the panel itself is a VA (vertical alignment) panel, which promises bolder contrasts and superior refresh rates over the more common IPS alternative.
As far as getting the best out of images goes, Panasonic has fitted the GX800 with its very well-regarded HCX processor. And it's sprung a genuine surprise by having the GX800 support both HDR10+ and Dolby Vision dynamic metadata along with HDR10 and HLG (there's also HLG Photo for keen photographers). When Panasonic got on board Samsung's HDR10+ bandwagon, it seemed plausible the company would forgo Dolby Vision altogether, certainly in its sub-flagship models. So this 'format agnostic' stance is to be welcomed.
Getting the images up there in the first place can be done in a number of different ways. The GX800 has three HDMI 2.1 sockets (one with audio return channel), a pair of USB inputs (one 2.0 and one 3.0), ethernet socket (along with wi-fi connectivity, of course), component with analogue audio inputs for the real Luddites, and an RF aerial socket.
As well as HDMI ARC, the GX800 has a digital optical output for serving audio – and it can act as either a Bluetooth receiver or transmitter, which is good news for those who'd like to view while wearing wireless headphones. Its two 10-watt speakers are capable of handling Dolby Atmos soundtracks*. (*'Handling' in this instance means 'able to deal with as stereo information'. It emphatically does not mean the Panasonic is capable of giving even a hint of an impression of surround sound of any kind.)
Interface: Mi Casa Es Tu Casa
Panasonic has refreshed its 'My Home Screen' operating system up to version 4.0 for the GX800 – and it's now one of the cleaner, crisper and less cluttered efforts around. Sure, some pages ('apps', for example) will be familiar to owners of Panasonic TVs from three or even four years ago, but on the whole it's nicely coherent and customisable to a worthwhile extent.
Even more familiar is the handset the GX800 is supplied with. Panasonic hasn't deviated in any meaningful way from its remote control template for years – so (aside from a dedicated 'Freeview Play' button) this is the same logical and unremarkable controller it hit upon quite some time ago.
Control is also available via Google Assistant or Amazon Alexa voice assistants, naturally, as neither company seems prepared to rest until the world is shouting increasingly tetchy instructions at its electronics.
Performance: Too Much Information
As is usual, straight from the box the Panasonic's picture settings are up around the 'retina-searing' mark. As is usual, there are quite a number of presets which allow you to have your images badly overdriven ('dynamic'), dim and sepia-tinted ('true cinema'), downright dull ('normal') and so on. There are also quite a few sub-settings for use with Dolby Vision material. But as is usual, I'd suggest going through the settings line by line and tuning the picture to your own tastes, ideally using a THX set-up disc. It's not all that time-consuming, and it's possible to save settings specific to the input you're using.
Giving the Panasonic its best chance to look good seems the fairest way to start, so it's Power Rangers on 4K Blu-ray (with Dolby Vision HDR) to begin with – these are the lengths to which I'm prepared to go. It almost goes without saying this is a truly lamentable movie but, good Lord, it's a brilliant test-disc. And while I've seen it look even more vibrant and intense, the TX-58GX800 does good work – contrasts are wide, with plenty of detailing in the darker areas, and a pleasantly punchy colour palette. Peak brightness of less than 600 nits isn't the most promising number you've ever seen, but the Panasonic makes the most of it.
The picture is extremely low-noise, motion is dealt with confidently even when the CGI starts to pile up, and even in a film as unsubtle as this the Panasonic is a nuanced watch. There's not quite the depth of field some other (invariably more expensive) screens can muster, but the pictures here are far from flat. In theory, switching to a stream of Amazon Prime Video's The Grand Tour in 4K with HDR10+ ought to result in a step down in quality, for no other reason than its wireless, rather than wired, delivery. But that doesn't really prove to be the case – there is a lavish amount of detail available (arguably too much, given the protagonists involved), a huge range of colour gradation, and real solidity to movement both quick and slow. A tiny suggestion of picture noise can creep in, but nothing like enough to impact on your enjoyment.
As an upscaler the Panasonic proves solid rather than spectacular – Years and Years streamed via BBC iPlayer is never less than watchable, but the noise and blocking that speaks of a TV working hard starts to intrude just a little. Some detail goes astray, particularly in darker scenes, and skin-tones lose some subtlety. The compromises inherent in edge-lit backlighting become more apparent, too – very dark scenes lose some of the uniformity a full array TV would provide.
Stick it in 'Game' mode to defeat pretty much all the on-board processing and the Panasonic proves plenty responsive enough. The company's coy about the precise figure, but it certainly seems (to me, at least) to have a sub-30ms response, which should be quick enough to satisfy all but the most dedicated gamer.
Context is everything, ultimately. This is a big TV at a relatively low price – and it's a confident, composed performer in all but the most trying circumstances.
Sound-wise, it's no great shakes. It may be able to take the Dolby Atmos soundtrack off a Blu-ray disc or Netflix stream, but the results invariably sound thin and stressed. There's decent separation to the GX800's sound, but little body. To do some justice to the Panasonic's pictures you should consider a decent soundbar.
Panasonic GX800 verdict
This is a lot of TV for the money. Not only in terms of screen size, but also specification and performance. It's not the last word in picture-making excellence, and it doesn't sound great – but judge it on its own terms and you could do far worse.
Stuff Says…
Panasonic is showing the mainstream some love again
Good Stuff
Lots of screen for the money
Low-noise, high-detail images, especially from the best sources
Hides its bulk well
Bad Stuff
So-so upscaling
Poverty-stricken sound