Panasonic GZ2000 hands-on review
Panasonic's debuts the "world's most cinematic TV"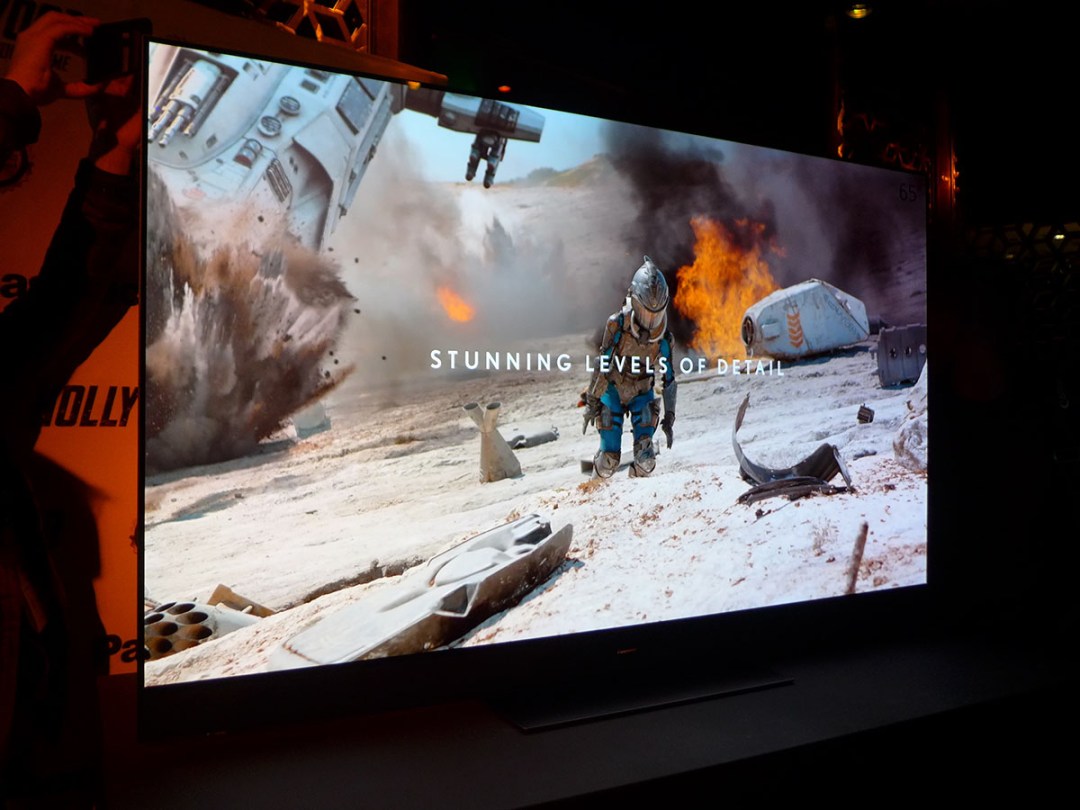 Stuff got a early look at Pana's Hollywood-tuned mega TV.
With a bevy of 8K TVs and LG's rollable OLED to compete with, Panasonic had to pull something big out of the bag at this year's CES.
Bowling into town with a 65-inch panel that it claims is the "world's most cinematic TV" was a bold move, but from what we've seen so far, the new GZ2000 is a seriously impressive beast.
Panasonic's new flagship 4K OLED is the world's very first TV to support both HDR10+ and Dolby Vision, and it also has support for the HLG high dynamic range photo wizardry from Panasonic's upcoming cameras.
It's also been tuned by Hollywood experts and sports Panasonic's brand new HCX PRO Intelligent processor – its most powerful chip to date.
And just in case that wasn't enough for you, it's also the world's first TV with upward-firing Dolby Atmos speakers.
Basically, this telly has an insanely good feature list.
DESIGN: CHIC AND SIMPLE
With such a ballsy spec lineup, Panasonic clearly hasn't seen the need to go over the top on design.
That's not to say the GZ2000 isn't a looker, though.
The panel comes in two sizes – 55 and 65 inches, and sports a minimal but chic design with a slim bezel and a simple squared-off stand.
While the TV is pretty skinny in places, the speaker housing does bulk it out a bit.
PICTURE: HOLLYWOOD APPROVED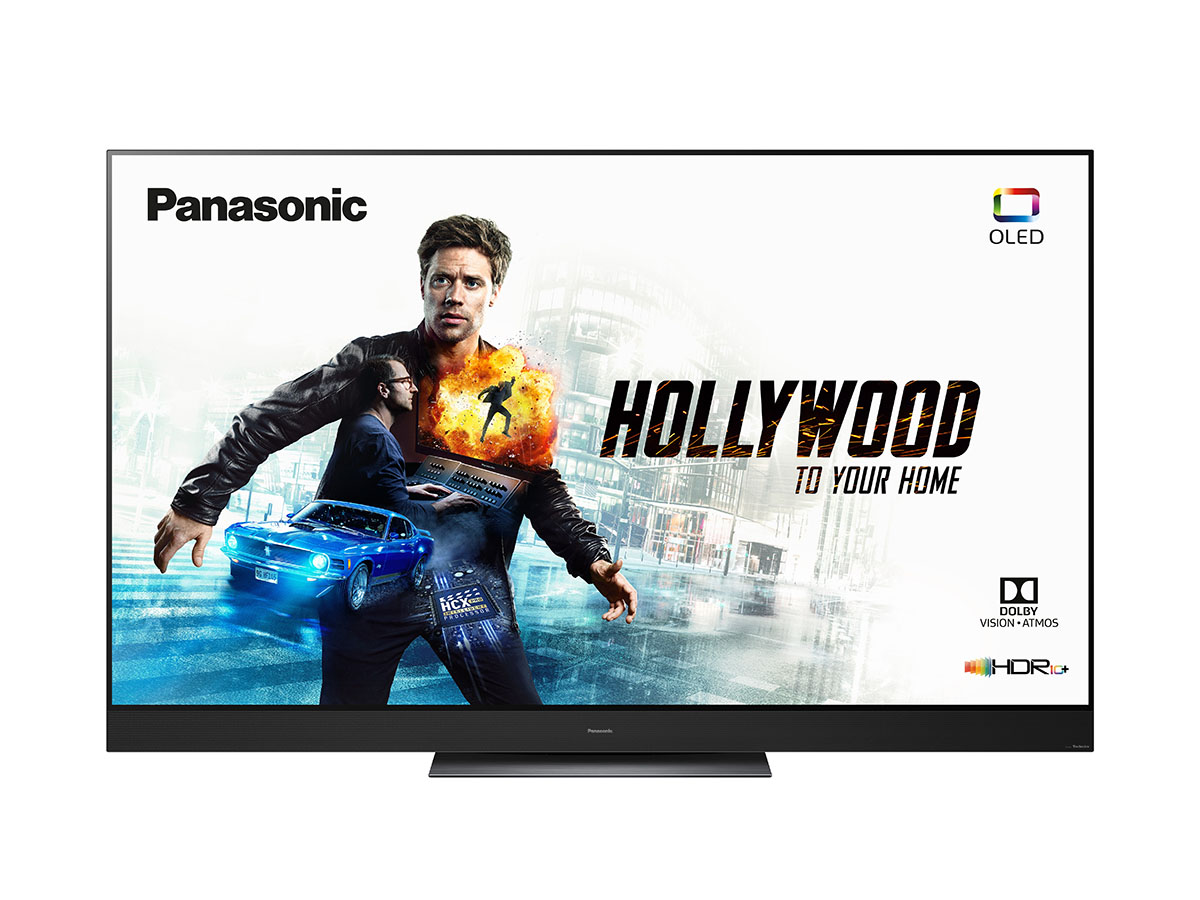 Panasonic called in the talents of leading Hollywood colourist Stefan Sonnenfeld to fine tune the TV.
And he should know what he's talking about – as founder and CEO of Company 3, he's responsible for the look of countless blockbuster films including Star Wars: The Force Awakens, Man of Steel and Wonder Woman.
The idea is to try and get the same kind of accurate colour reproduction that he sees on his super-expensive reference monitors on a TV that you can watch in your home. That way, you'll be seeing the film or TV show you're watching just as the creators intended you to.
The panel has had its brightness level boosted and its contrast tweaked by Pana's R&D boffins, in an effort to produce this kind of super-accurate colour reproduction.
So far we've only been treated to a fancy-shmancy Hollywood movie-like demo reel made by Panasonic, rather than any actual film clips, but the picture was probably the most cinematic we've ever seen on a TV.
The colours were bold and punchy, but not over-saturated, and there was plenty of detail in the darker scenes. Even the nighttime car chase scenes were about as clear as they could possibly be, with motion as smooth as a peeled egg.
From what we've seen so far, we simply can't fault the picture at all.
SOUND: OVERHEAD AUDIO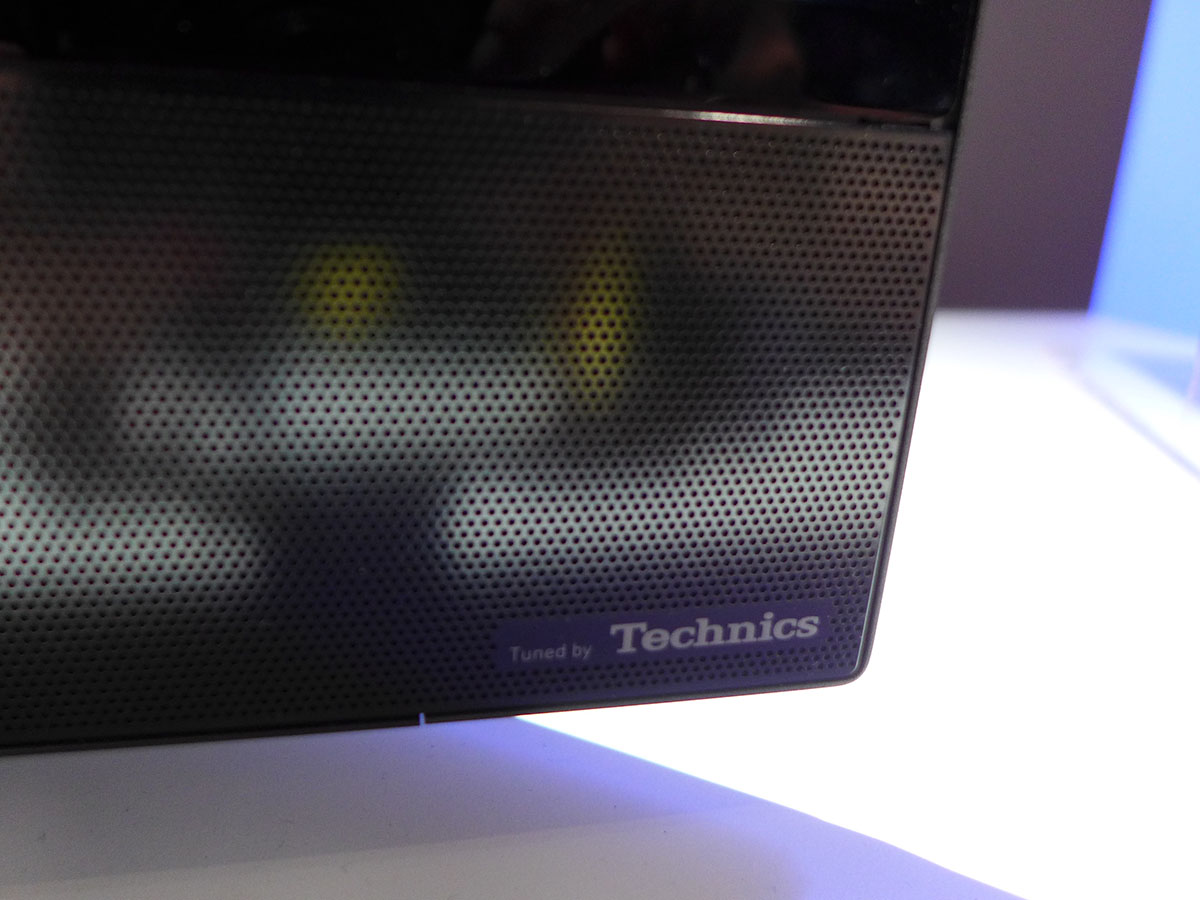 With Dolby Atmos speakers on board, the GZ2000 is designed to offer a properly immersive audio experience.
The upward-firing speakers mean that sounds from the sky – like the whirring of helicopter blades – will actually sound like they're coming from above you.
Smashing it out of the park audio-wise, the TV is also branded with the 'Tuned by Technics' badge.
What's more, it boasts the proprietary JENO Engine from the Panasonic-owned audio brand, which is designed for accurate, refined audio.
The affect of all this audio tech know-how was certainly impressive during our brief demo, but something that we'd really need to experience for an entire film in a proper sofa-based test environment to make a full judgement on.
Panasonic GZ2000 Early Verdict
With Dolby Vision, Dolby Atmos, HDR10+, Tuned by Technics status and a Hollywood colourist's expertise on board, the GZ2000 has genuine star quality.
Only time will tell if Panasonic's bold claims about this being the world's most cinematic TV are true, but we reckon they might just be right. Everything we've seen from this TV so far is seriously impressive and we really can't wait to try it out.
Annoyingly, Panasonic hasn't confirmed when the TV is set to land or how much it will cost just yet, but we expect it to be at the saltier end of the OLED price scale.
Best start saving now.