Panasonic Lumix G9 review
The best Lumix so far is a dream for wildlife snapping...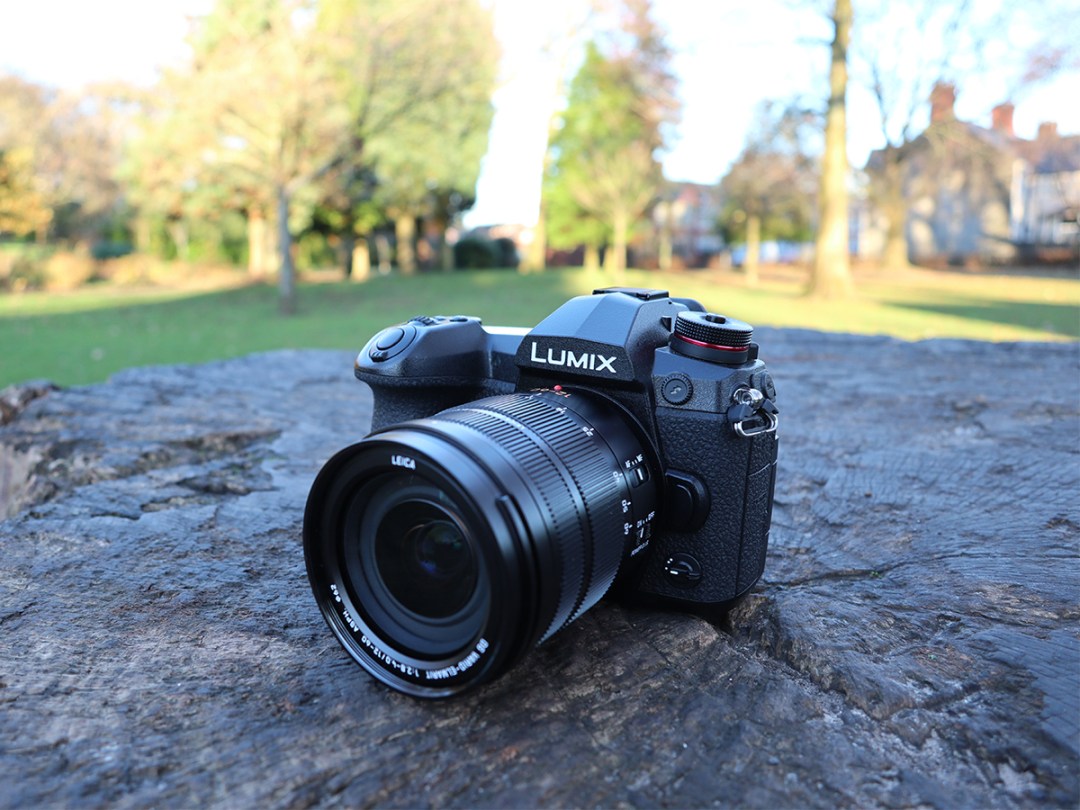 There's never been a better time to be in the market for a high-end mirrorless camera.
The Fujifilm X-T2 might be our current pick of the bunch, but snapping at its heels are equally talented rivals like Sony's A6500 and Panasonic's Lumix GH5.
And guess what? Panasonic's just made your decision even harder with the Lumix G9. It joins the more video-focused GH5 at the top of the Lumix line-up, offering some serious appeal for travelling stills photographers.
Top of the list is its ability to shoot at 20fps in full resolution with full autofocus, which you can push to 60fps if you fix the focus on the first frame. Like shooting wildlife or action scenes? We'll consider your interest piqued.
Okay, the G9 only has a 20MP Micro Four Thirds sensor, which is smaller than the APS-C one found in many of its rivals. But that also means the overall system size (including lenses) is also small, making it a cracking travel companion.
In fact, the G9 goes toe-to-toe with the likes of the Sony A9 when it comes to portability and speed, despite costing a quarter of the price. How well does it match up? It's time to go on safari to find out…
Design: small, sturdy travel companion
The G9's body is actually pretty big for a compact system cam – in fact, you'd be forgiven for thinking it's a DSLR when you see it on its own. The key difference, though, is that the lenses you attach to it are much smaller than their DSLR equivalents.
That sturdy body is weatherproof, dustproof and freezeproof, so you can pretty much chuck whatever you like at it and it'll survive – again, making it great for the trips. There's also a lovely deep grip, which feels high quality and offers a comfortable rest for your fingers.
It's packed with manual controls too. You'll find all the dials and buttons you could ever ask for, with dedicated ISO and white balance buttons, plus dials on the front and rear for adjusting shutter speed and aperture. A mode dial on the left has a handy lock feature for preventing accidental changes, while a smaller dial underneath it quickly switches between drive modes, including the super-fast frame rates and 6K Photo (more on that later).
Also on the top of the camera is an LCD screen which displays all your key settings, such as aperture, shutter speed, space left on your memory card and battery life. This is a handy way to quickly check your settings and is something I quickly came to rely on.
The G9's electronic viewfinder shows just how far they've come in the almost ten years since the first CSC. At times it's actually easy to forget you're using one – it's fantastically bright and clear, plus you get the benefit of being able to display your shot after you've taken it to check that all is A-OK.
Accompanying the viewfinder is a fully articulating touch-sensitive screen, which is great for composing from strange angles. You can continue to use the touchscreen to set autofocus point while working with the viewfinder, but it can be a little over sensitive to your nose touching it – something you learn to position your face for eventually, but it can be frustrating accidentally changing the AF point.
As an alternative, there is a joystick you can use for changing the AF point, but it's nowhere near as quick as tapping the screen, so those shooting wildlife and action will probably avoid it.
Lastly, there are two memory card slots available, both compatible with the super fast UHS-II SD card format. You can use the two slots in a variety of ways, as backup, as overflow, or for two different formats. It's pretty unusual to see both being compatible with the fast format, which is great news for those using fast frame rates.
Features: faster than a speeding gazelle
The Panasonic G9 is speedy – so fast, in fact, that it matches the £4500 Sony A9's ability to shoot at 20fps at full resolution (JPEG and RAW) and with full autofocus. Okay, the A9 has a much larger full-frame sensor, but that's still impressively swift.
You can also set the focus on the first frame and shoot at 60fps if you like – slightly less useful if the subject is moving quite erratically, but not so bad if they're staying in roughly the same area of focus.
The G9 is packed with lots of other great features for wildlife snapping. Being able to shoot completely silently is great for not alarming furry friends, while AF tracking is also excellent. Fast-shooting and great AF also make the G9 ideal for action and sports too.
Worried about that smaller Micro Four Thirds sensor size? It's certainly something to consider, particularly if you do a lot of low light shooting, but a big upside is that it means you can get closer to your subject.
This is because any focal length lens you put on the G9 is effectively doubled – so if you're shooting with, for example, the new 200mm f/2.8 Leica optic which was announced at the same time as the G9, you're actually achieving an equivalent of 400mm. That's extremely nifty for wildlife and action photography.
Not to mention that the size of these lenses when compared to those available for DSLRs and full-frame mirrorless cameras is much smaller and lighter. Having a bag full of lenses doesn't necessarily mean a bad back after a day's shooting with the G9 – and there's a lot to be said for that.
Elsewhere, the G9 has a couple of special modes that give it some extra flexibility. In 'High Resolution' mode it takes four shots in quick succession, moving the sensor ever so slightly in between each shot and merging the results.
The result is an 80 megapixel (or smaller if you choose) equivalent shot which packs in a lot of detail. The big caveat here, though, is that it can only be used for still subjects. Even landscapes which may have a tree blowing in the breeze can produce strange artefacts if you look closely.
And then there's 6K Photo, which is an evolution of Panasonic's nifty 4K Photo feature and is also on the GH5. When using this mode, the camera records short 6K videos, from which you can extract 18MP stills. This means you can shoot at up to 30fps, change the focus point after you've taken a shot, or perform focus stacking – which can be useful for close-up macro type shots.
Unless you're going big on some of these special modes, the battery should last a full day. The G9's 400-shot battery life doesn't come anywhere near a top-end DSLR's offering, but it is close the 480 shots promised by the Sony A9. If you are planning to do a lot of fast shooting, though, it's probably wise to invest in a second battery to be on the safe side.
Image quality: rich and vibrant snaps
Panasonic says that the G9 offers the best image quality of any Lumix G camera to date – and after having used it for some time, it's easy to agree with that statement.
Colours are rich and vibrant, displaying a good level of warmth. You can shoot with different Picture Styles depending on the subject, but the "Standard" setting is a good all-round option, while "Vivid" is useful for subjects as landscapes and so on.
Details are also very well reproduced by the 20MP sensor, with lots of well-rendered, fine detail. Images remain mainly noise free up until around ISO 3200. After which, noise starts to creep in from ISO 6400, being visible even at small sizes by the time you get to ISO 12800 and certainly ISO 25600.
Exposures are generally very well balanced, being handled by the all-purpose metering setting, and it's rare that you'll find your hand hovering over the exposure compensation dial.
Similarly, automatic white balance puts in a very solid performance, coping admirably well with different lighting conditions including artificial and overcast.
Panasonic Lumix G9 verdict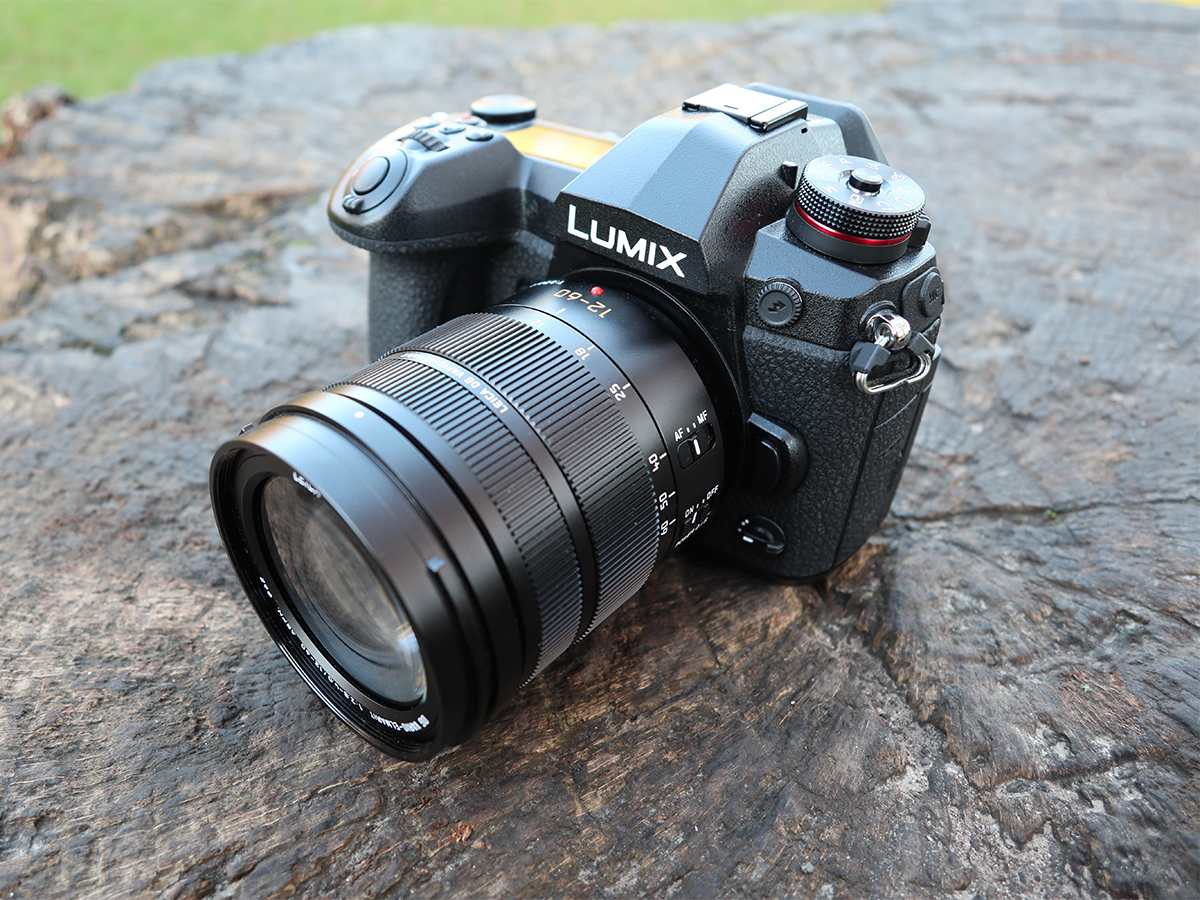 The G9 is the best Lumix camera to date and a cracking choice for wildlife or action photography.
Naturally, there's a trade-off with that Micro Four Thirds sensor – as great as the G9's images are, they're not on a par with with a full-frame camera, particularly in low light situations.
But the plus sides are lightning shooting speed, a much lower price tag and smaller lenses. If you're looking for a camera for your travels, the G9 and its system of light and small lenses could be ideal.
With 4K video and handy shooting modes like High Resolution also on board, it's one of most versatile high-end mirrorless cameras you can buy right now.
Stuff Says…
The perfect companion for the travelling wildlife photographer and one of the best compact system cams around
Good Stuff
Very fast frame rates
Small, light lenses
Rich, vibrant photos
Bright and clear viewfinder
Bad Stuff
Small sensor
Relatively low pixel count
Large body for a CSC
Comparatively short battery life