Panasonic Lumix GX9 review
This compact system cam is angling for a spot in your holiday luggage...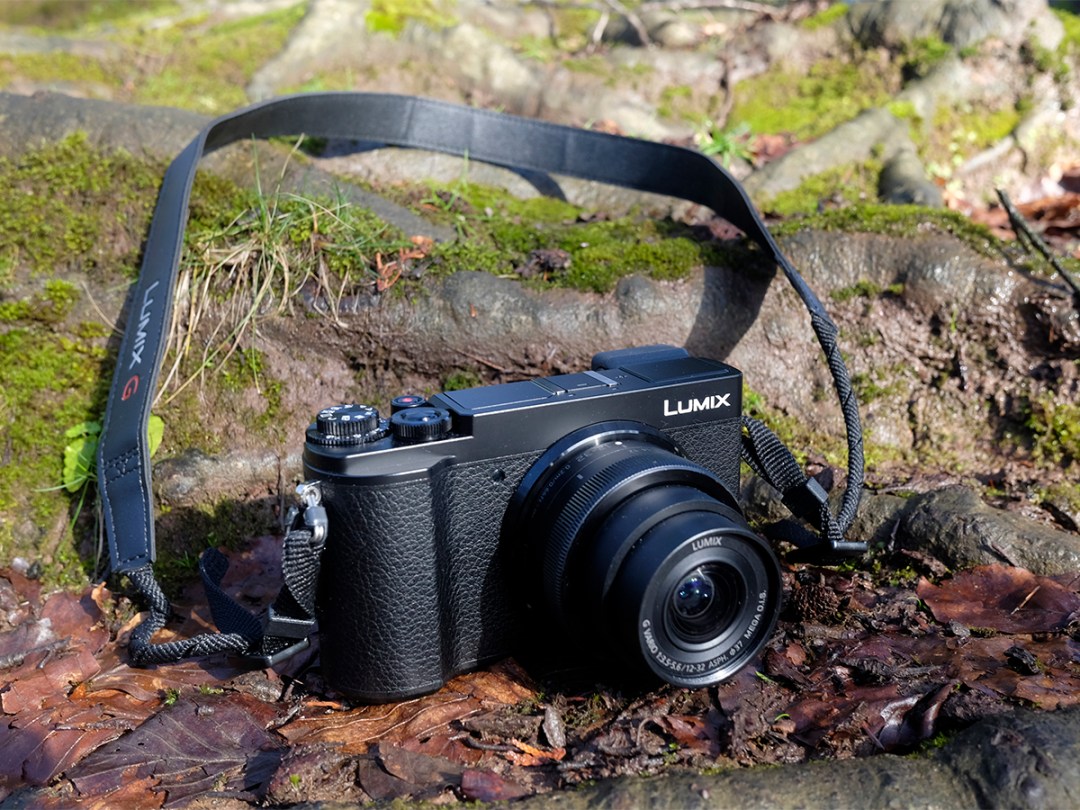 The compact system camera dream is DSLR-like performance in a pocketable body, but not all of them manage the latter.
Choose the right lens for Panasonic's GX9, though, and you've definitely got a smartphone-beating snapper that'll slip into your jacket pocket. 
The GX9 hasn't jettisoned features in favour of a slim waist either. Aimed at travel and street photographers, it packs a 20.3MP sensor and range of other handy extras, including a tilting screen, tilting viewfinder and Panasonic's 4K photo functionality.
Is it the perfect 'always with you' CSC? That depends a bit on the kinds of things you like to photograph…
Design: sleek rangefinder looks
A bit confused about where the GX9 sits in the Panasonic family? Allow us to explain.
Half of Panasonic's cameras follow a classic DSLR-type shape, with a chunky handgrip, while the other half feature a flatter, rangefinder-style design. The GX9 sits in the latter camp.
It's actually more of a successor to the GX7 than the larger and more robust GX8, which will stay on sale. While some will prefer the latter's chunkier grip, the GX9 is very much designed for travellers – either those looking for a step up from their smartphone, or maybe even a second camera for DSLR owners.
Being small, light and discreet is also handy for street photography, and with its understated clean lines, the GX9 does a good job of disappearing into the background.
There's a small protruding grip which helps you get good purchase, while a pleasing leather-like covering around most of the camera suggests it's more expensive than it is.
Despite being on the small side, there are still plenty of buttons and dials here to rest your fingers on for speedy settings changes. On the top of the camera there's an exposure compensation dial, with a mode dial sitting atop it.
A video record button sits its own casing to prevent accidental movies of your feet. Flip to the back and there's Panasonic's usual array of keys and buttons, including access to its 4K Photo functionality, an ISO key, a playback button and so on.
You also have the option to make a variety of changes via the tilting touch-screen, including all of those found in the quick menu. The screen tilts to face downwards and upwards – without going all the way to the front.
Selfie lovers may be disappointed, but it's a helpful amount of tilt from composing from the discreet angles that street photography often demands. Some will also lament the loss of the fully articulating screen from the GX8 – but by using a tilting device, the overall size of the camera can be kpet down, so it's a smart move.
Another tilting mechanism (you can never have too many) is given to the electronic viewfinder. This is a feature from the GX7 and the GX8, and can be very nifty when you're trying to shoot from an awkward angle (such as upwards) but still want to use the viewfinder without giving yourself a crooked neck.
The viewfinder itself is bright and clear, with no noticeable lag, and is one you'll probably find yourself using in preference to the screen most of the time.
Features: a great travelling companion
Panasonic has played it relatively safe with this camera, offering a good combination of its 20.3MP sensor and Venus engine.
There's also the usual 4K Photo options that have long been a key feature of Panasonic cameras. This lets you use the camera's ability to record 4K video to shoot at 30fps, extracting stills of crucial moments.
For this generation of camera, Panasonic has added a couple of new features too – including the ability to head straight for the action in a longer clip, without having to scroll through every frame, and the option of merging several frames together in a sequence composition.
Battery life is something of a bugbear for compact system camera owners – and if you're travelling, the last thing you want to worry about is running out of juice. Luckily, on the GX9 Panasonic has introduced a new "Power Save LVF" function, which promotes the quoted standard battery life of a reasonably pedestrian 260 up to a much more useful 900.
To do this, it automatically detects when the camera is not in use for as little as one second, switching it off, and back on again, in a similar manner to a car's stop-start technology.
It's probably not something you'll want to activate for the majority of your shooting experiences, but while on holiday with limited access to power points, it's certainly handy to have. Handily, the battery can also be charged via USB rather than requiring an external charger – with the relevant port hidden behind a nifty little retracting door.
As standard, the GX9 comes packaged with the 12-32mm f/3.5-5.6 kit lens. This small lens retracts into itself to save space when not in use, and is perfectly fine as your first lens. Anybody pre-ordering this camera can get their hands on a 25mm f/1.7 optic, which is ideal for street shooting and is a good offer for anyone looking to use the GX9 for that.
Autofocus performance is very good, locking onto static subjects with ease and in good time. If you're looking for a sports-centric camera, this isn't it, but it manages to keep up with reasonably predictable movement so long as you can keep the AF point over the subject.
It's probably better to shoot with 4K Photo if you're trying to capture action, but bear in mind you don't get RAW format shots to work with if you do that.
Image Quality: Plenty of detail, so long as the light is good
The GX9's 20.3MP sensor puts in a good performance in a range of different areas, including fine detail resolution – but with some caveats.
As is usually the case with Four Thirds sensors (which are smaller than APS-C and full-frame), when the light is low, the performance isn't quite so impressive. This may or may not be a big issue for you, depending on what kind of thing you like to shoot – but it's certainly worth bearing in mind.
Automatic white balance tends to favour yellowish sort of tones when shooting under artificial lights, but it's not wholly inaccurate and is certainly fixable by shooting with a more appropriate white balance setting.
Shooting in RAW format is recommended for getting the best balance of detail and noise, certainly when shooting in low light can lead to areas of smudginess. Otherwise, the colours from the GX9 in good light are great, with especially pleasing skin tones, while the overall impression of detail is very good.
Panasonic Lumix GX9 verdict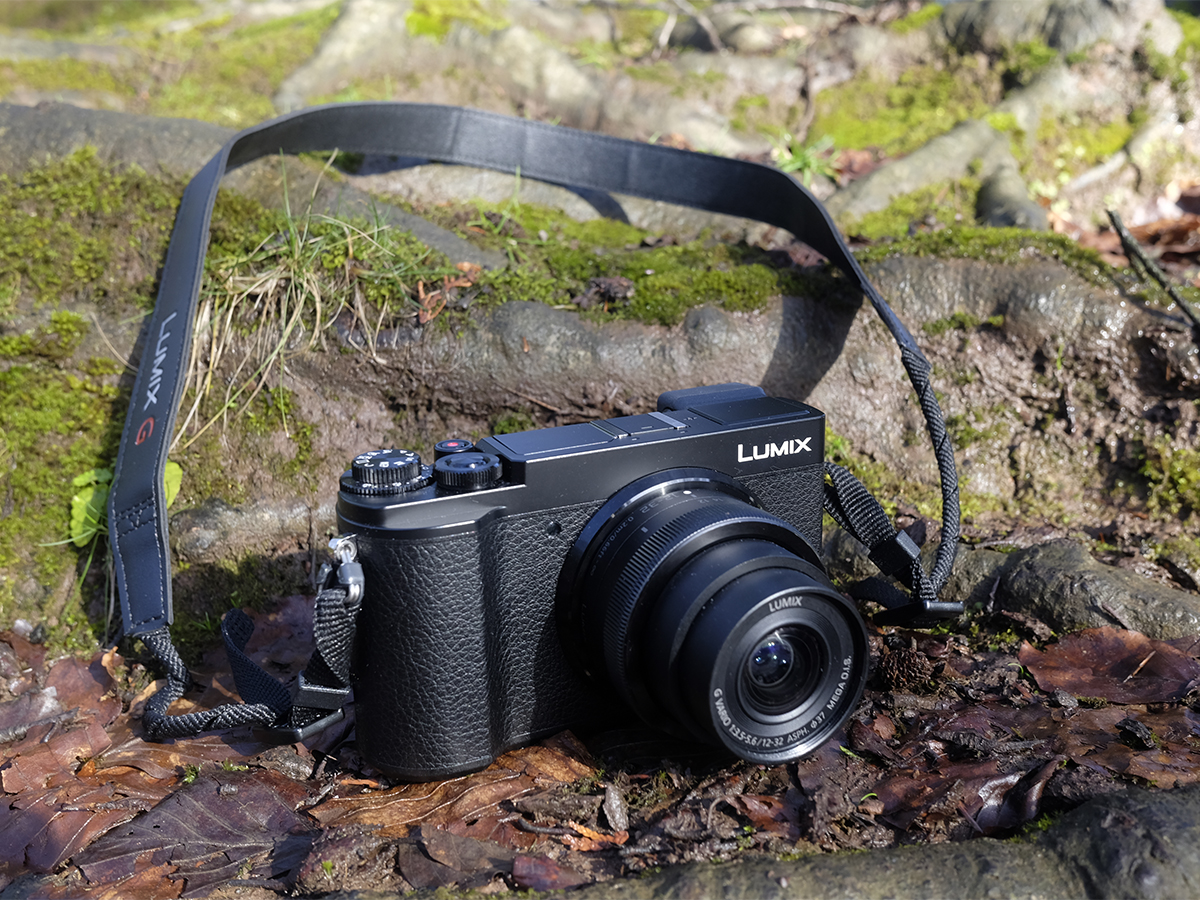 The GX9 is a great little camera that ticks a lot of boxes for anyone looking for a travel and street photography camera.
It's reasonably priced (particularly if you go for the free lens pre-order offer) and image quality is very good, as long as you don't like to do most of your photography in low light situations.
The tilting screen, tilting viewfinder and 4K Photo functionality round-out a generous set of features, while the extended battery life feature is handy if you're planning to take it out to the wilderness.
If stills photography is your priority, you might be better off with an APS-C camera like the Fujifilm X-Pro2, while dial-loving pros looking for a dinky second camera might be more tempted by the Canon G1X Mark III. But otherwise this all-rounder is a fine new option on the very compact system camera menu.
Stuff Says…
A cracking little camera for travel and street photography, as long as you don't mostly shoot in low light
Good Stuff
Small, sleek styling
Handy tilting monitor and viewfinder
4K video
Bad Stuff
Small sensor
Loss of detail in low light
Screen doesn't face forwards