Panasonic Lumix TZ90 review
With 4K and a big zoom, this is a nigh-on perfect travel cam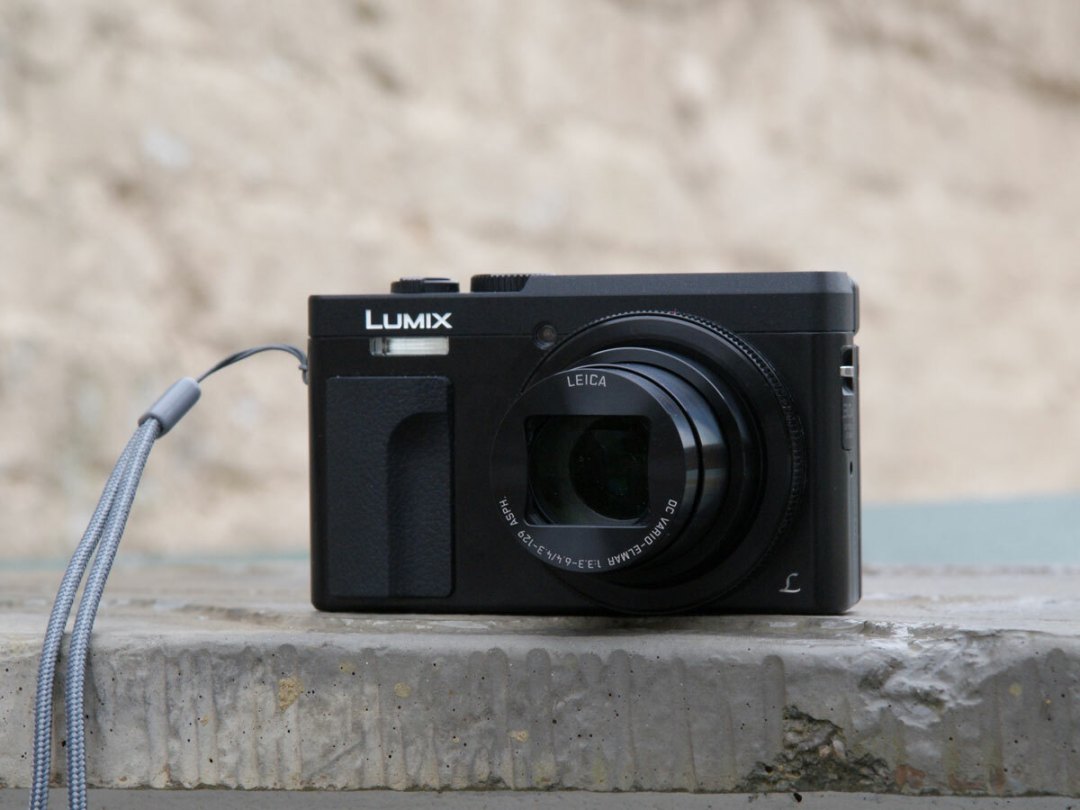 Wouldn't it be nice if you could buy just one camera and have it tick all possible photographic boxes, and rise to all tasks?
Sadly, if such a perfect snapper exists, we've yet to find it, but it's certainly possible to pick out a picture-taker that can fulfil a range of roles – and the Panasonic TZ90 is one such flexible friend.
This point-and-shoot camera, compact enough to be stuffed into a jacket pocket, comes with a 30x optical zoom lens for long reach and 4K video recording, plus a full range of manual controls. Has Panasonic built the ultimate versatile travel cam, or a jack of all trades and master of none? Time to find out if zoom equals boom.
Panasonic Lumix TZ90 design and build: Small, solid, shiny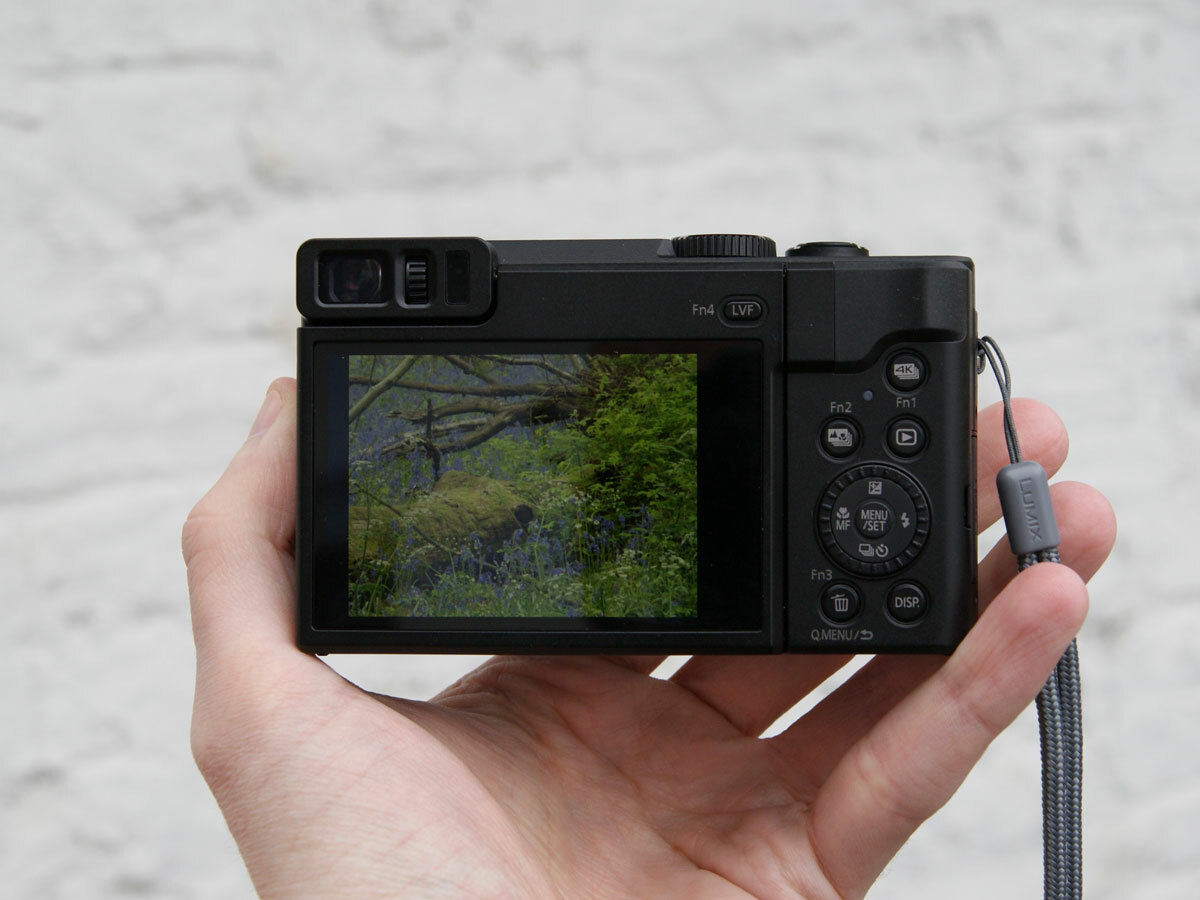 Yes, the TZ90 has a big zoom, but through clever engineering it retracts almost all the way into the camera's body when powered down. There's a protrusion of around a centimetre, but Panasonic's cleverly wrapped an adjustment dial around that, making good use of the space.
That means this camera can legitimately call itself "pocket-sized", even though it's only larger pockets that'll accommodate it. If you like your jeans fitted and figure-hugging, don't even try to trouser the TZ90. Slip it in a jacket pocket instead and avoid the unsightly bulge.
It's no cheap, entry-level model, and the build quality reflects that. Metal and tough plastic covers the outside, and the feel is pleasantly weighty. Small rubber grips for your right fingers and thumb aid stability, and a lock on the battery/SD card chamber ensures it won't pop open unbidden.
But it's the bells and whistles that impress the most: not only does the TZ90 feature a crisp, bright 3in touchscreen that flips up 180 degrees to face forwards (a boon for selfie aficionados), there's even room for an electronic viewfinder.
Given that a lot of bigger, pricier cameras – including brand new compact system cameras like the Canon EOS M6 – still don't carry an EVF, Panasonic's efforts here are welcome. The viewfinder itself is small, but clear and detailed enough to be useable in any situation – not only as a backup to the screen.
Panasonic Lumix T90 controls: Tiny but well formed
The camera's physical buttons and dials are small, but well-placed and easy to press. The lens ring and rear dial functions can be customised to suit your needs, while the mode dial includes aperture, shutter and program priority modes, as well as full manual modes for both still photography and video recording.
There's also a "C" setting, which gives you a shortcut to three custom shooting setups, modes for shooting panoramas or with filters, a scene mode that tweaks the settings for various types of environment, and finally a fully automatic mode.
Basically, you can shoot almost any way you like here – or alternatively leave it in auto and snap away, letting the camera's (clever) electronic brain to do the heavy lifting.
The screen offers another method of control: touch. Tap an area on the display and the autofocus will lock onto that spot – and, if you've set the camera up to do so, automatically take a snap too.
You can also adjust a few settings with touch controls, should you want to; it's not the most accurate way to adjust things, but thankfully it's not required.
Autofocus: fast AF
Speaking of autofocus, the TZ90's is mighty impressive for the most part. There are six different AF settings, including face/eye detection and various zone/area modes, all of which work fairly well – especially when teamed up with the aforementioned touchscreen talents.
The tracking autofocus, meanwhile, manages to maintain a strong, solid lock on moving objects (as long as they don't move too fast or too far), which I found especially useful when shooting with the zoom in long-range telephoto mode, where even tiny hand movements translate to big shifts in the frame.
Panasonic Lumix TZ90 image quality: Good enough
If there's a disappointing aspect of the TZ90, it's the image quality. It's not that it's bad, it's just that it's not up to the same lofty standards as the rest of the camera – but it's not really Panasonic's fault.
The 20.3MP 2/3in sensor captures fine images in bright light, packed with realistic colours, clean detail and just enough contrast to deliver a punch. When the sun starts to dip, or you head indoors, however, it's not quite as impressive; speckle chroma noise begins to destroy detail, contrast fades, and despite the effective image stabilisation tech, slower shutter speeds mean anything moving tends to blur.
A lot of this is unavoidable in a camera of this size and in this price bracket. A slightly larger 1in sensor would make a big difference, but likely mean a body that's harder to fit in your pocket – or a price tag that'll leave said pocket empty of cash.
Video footage is similarly acceptable without being outstanding. Perhaps I've just got too accustomed to the razor-sharp 4K movies captured by Panasonic and Sony's compact system cameras, but the clips here just don't offer the same degree of eye-slicing crispness.
For capturing moments during your holiday or day trip, however, it's much better than any smartphone camera will manage – and of course you get to use that full 30x optical zoom when recording.
Panasonic Lumix TZ90 verdict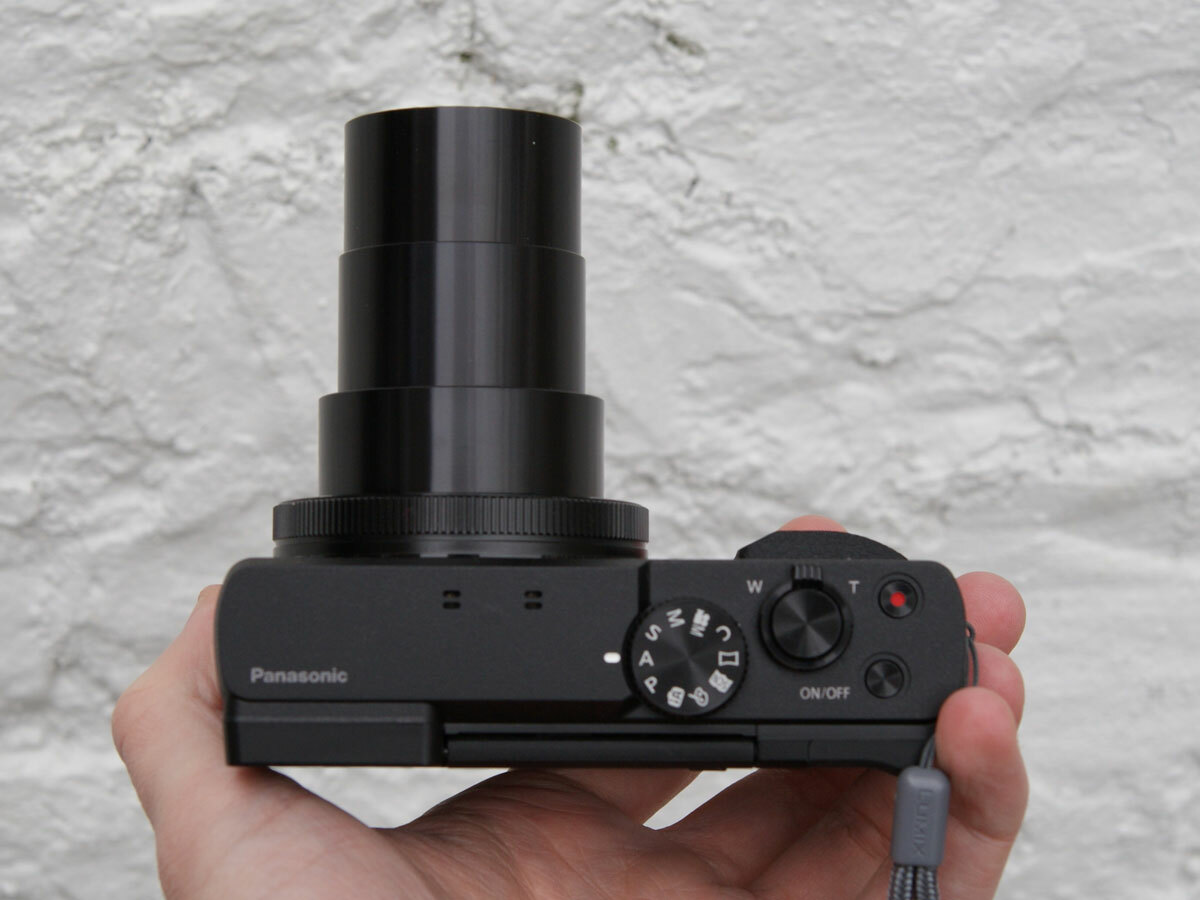 While I didn't find the Lumix TZ90's image quality blow-my-socks-off stellar, there's no doubt that, as an all-round do-most-things-really-well camera that fits in your pocket, it's hard to beat.
Panasonic set out to make a great travel compact here, and it's definitely succeeded. Personally, I'd rather take a slightly bulkier CSC or DSLR on my weekends away, because I prize quality more highly than I do convenience. But for those travelling light, the TZ90 far excels a phone for quality, control and autofocus speed – and then there's that big old zoom lens…
Tech specs
| | |
| --- | --- |
| Sensor | 20.3MP 2/3in Live MOS |
| Lens | 30x optical zoom (60x digital zoom) with f/3.3-6.4 aperture |
| ISO range | 80 to 3200 |
| Video modes | 4K at up to 30fps, 720p/1080p at up to 60fps |
| RAW shooting | Yes |
| Connectivity | Wi-Fi, micro USB 2.0, micro HDMI |
| Battery life | 380 shots |
| Dimensions | 112×67.3×42.2mm/322g |
Stuff Says…
A tidy, versatile travel camera with lots of reach and decent image quality
Good Stuff
Huge optical zoom for a compact
Useful 4K skills
180-degree tilting touchscreen
Room for a viewfinder
Bad Stuff
A tad larger than some compacts
Not great in low light