Parrot Bebop review
Is Parrot's Bebop just the drone to sweep you into the world of high-altitude movie making?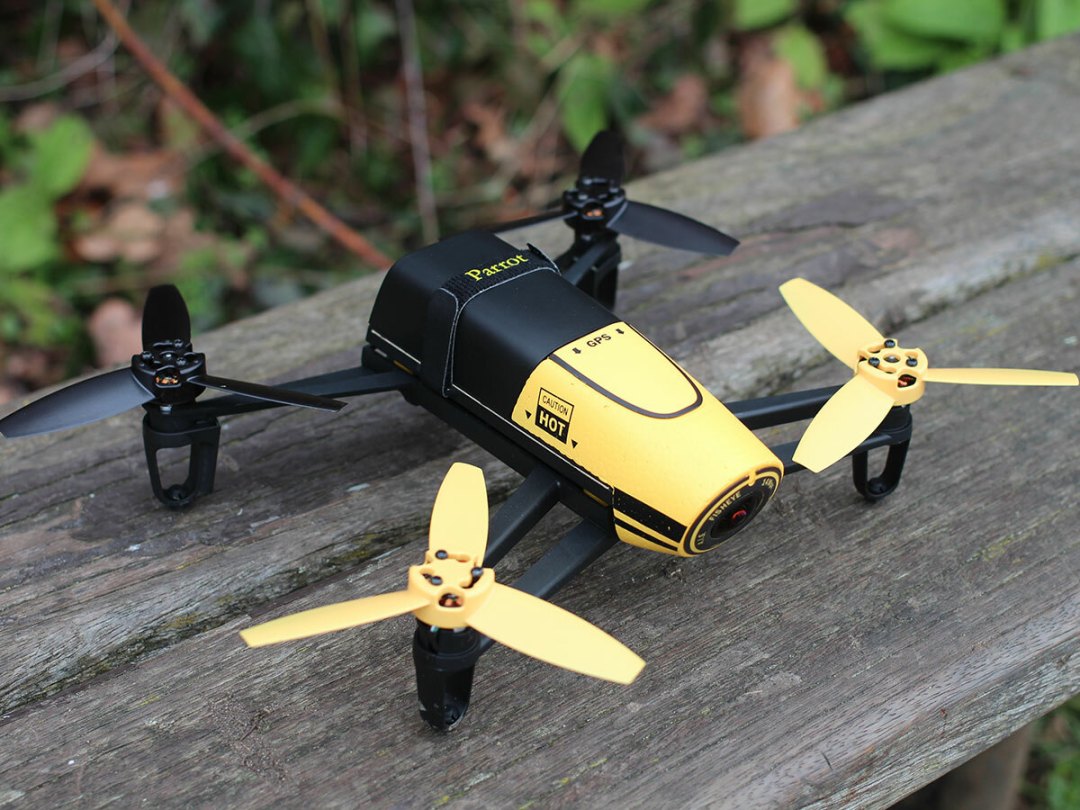 DJI's 4K-filming Inspire 1 might be the poster drone for our new airborne overlords but Parrot's Bebop is the one you'll more realistically see taking off from a back garden near you.
It's essentially a supercharged version of 2010's AR.Drone, with built-in GPS and a better camera, now capable of shooting 14MP stills and Full HD video – and at £430 it's within the reach of most wallets.
Control Freq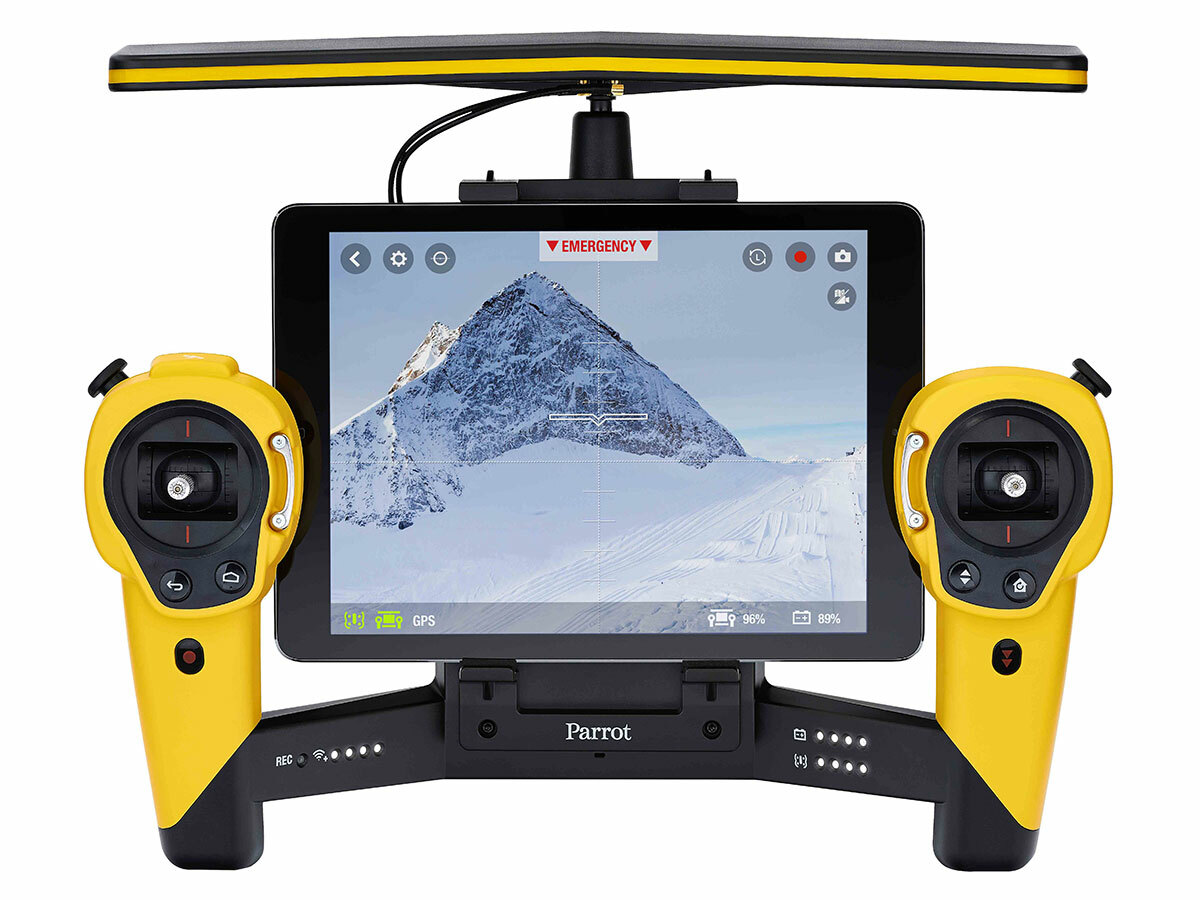 To fly the Bebop you need an Android or iOS device and Parrot's free FreeFlight 3 app, which talks directly to the drone's own Wi-Fi connection. Connecting it is just a case of turning it on, selecting the Bebop from your phone or tablet's Wi-Fi menu and firing up the app. Simply hit 'Take Off' to leave terra firma and it'll rise to about 1.5m off the ground and hover there waiting for further instruction. It drifts a little, but remains pretty stationary until you're ready to take control.
The Bebop's altitude and rotation are controlled by a virtual thumbstick on the left of the touchscreen, but only Joypad mode uses a second one on the opposite side to control the drone's lateral and forward movement. Ace and Normal modes use tilt control, which takes some getting used to but does allow you to keep your eyes on the Bebop rather than constantly glancing down to the touchscreen to check your thumb hasn't slipped out of place.
We started with Joypad mode, switched to tilt control when we were familiar with how it handled but ultimately preferred the accuracy offered by having two thumbsticks. Which one you pick is just personal preference but either way there's one thing to remember: directions are reversed when you fly the drone towards you.
It's easy to forget when in flight but a gentle collision with a bush or two usually works as a handy reminder. It's also easy to forget that there's not much resistance in the air, so stopping distances can be pretty long, particularly when it's windy. You can also buy the Bebop with a Sky Controller – a proper handset that hangs round your neck and adds physical buttons and joysticks, plus extends the range to a whopping 2km.
We haven't been able to test it but it bumps the total price to £770. Considering the Bebop's size it seems unlikely the extra range will be much use, plus all that extra cash changes the proposition quite drastically.
Buzzing the tower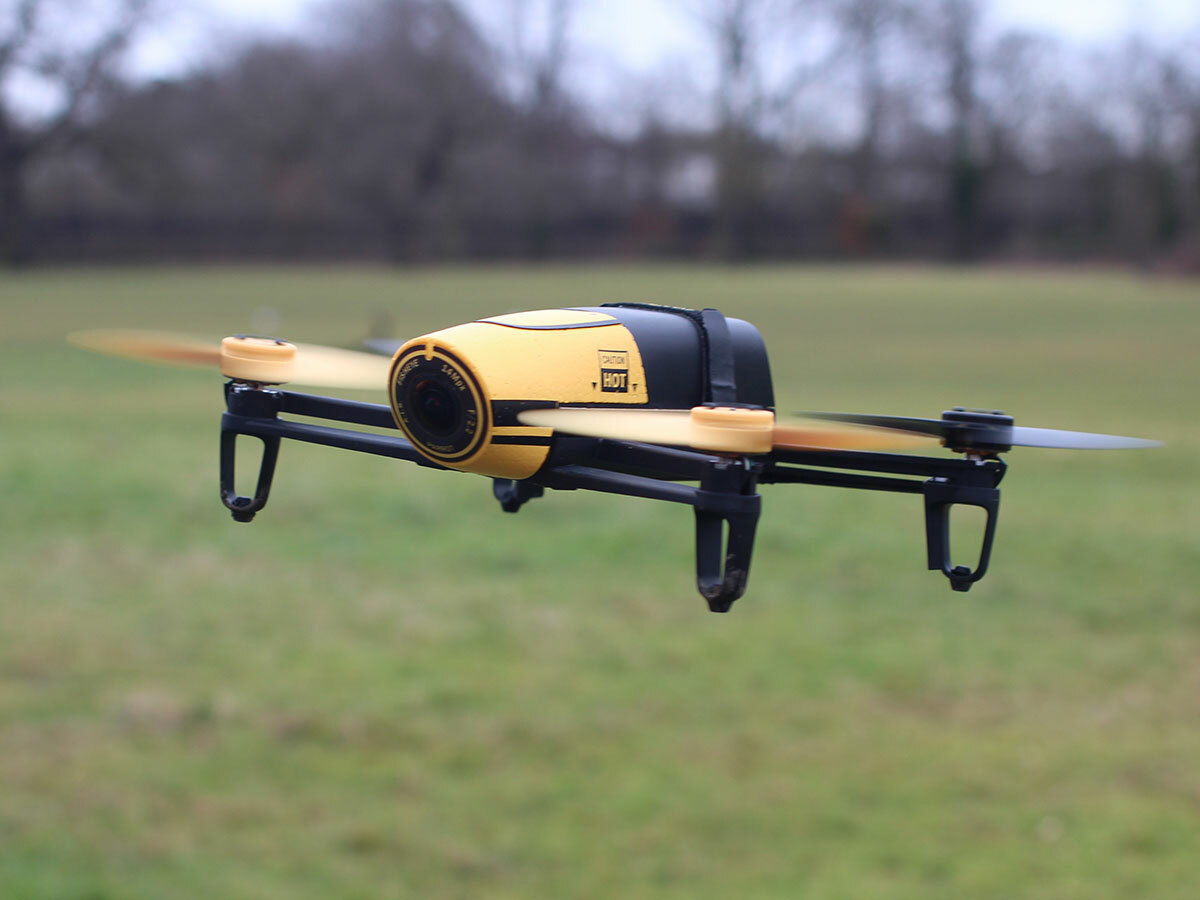 Once you've got the hang of it you can start pulling off some pretty nifty manoeuvres; flying low and fast before quickly rising high into the sky looks particularly impressive when the footage is played back. Within the app's menus there are settings to control things such as how quickly it can climb, descend and rotate, which can be used as safety features, or to control how the video looks if you've got a specific shot in mind.
Fortunately the Bebop has retained the AR.Drone's ability to do flips and rolls just by double-tapping on the screen, although the onboard camera won't record them. A couple of those and any onlookers who saw your unscheduled landing in the scenery will definitely be convinced you're a Top Gun of the drone world. And it will attract a crowd, so be sure to follow the rules and ensure they don't get too close (see boxout).
The rules of the sky
1. Weight a minute
Unless you intend to fly a drone for commercial purposes, or it weighs over 20kg (which the Bebop doesn't) you don't need permission from the CAA.
2. Line of sight