PlayStation Platinum Wireless Headset review
The surround sound solution PS4 players have been waiting for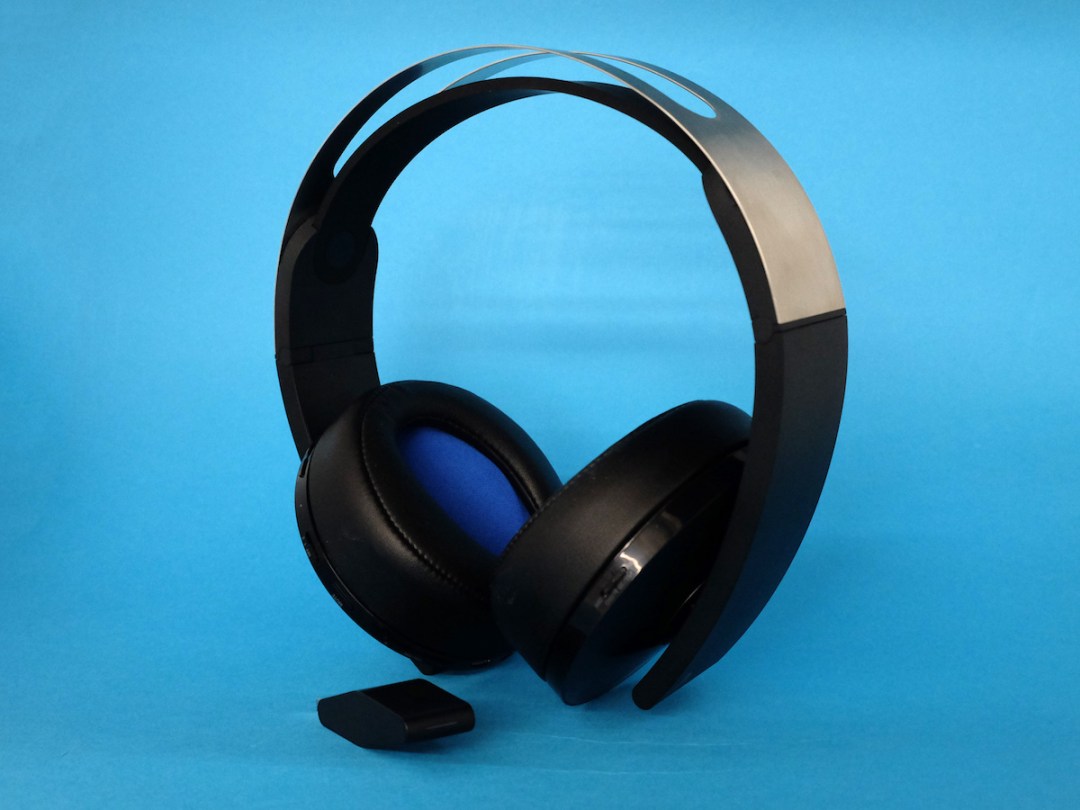 The entire gaming world might be losing its collective mind over 4K and HDR right now, but let's not forget the audio side of the AV equation. 
Surround sound is the only way to do justice to the incredibly cinematic games that are the norm on current consoles, but only a lucky few have the money and space for full home cinema setup.
The solution? Surround sound headphones.
The PlayStation Platinum Wireless Headset is far from the first surround sound headset, but it is easily the best one available for PS4.
PlayStation Platinum Wireless Headset: amazing 3D Audio – for specific games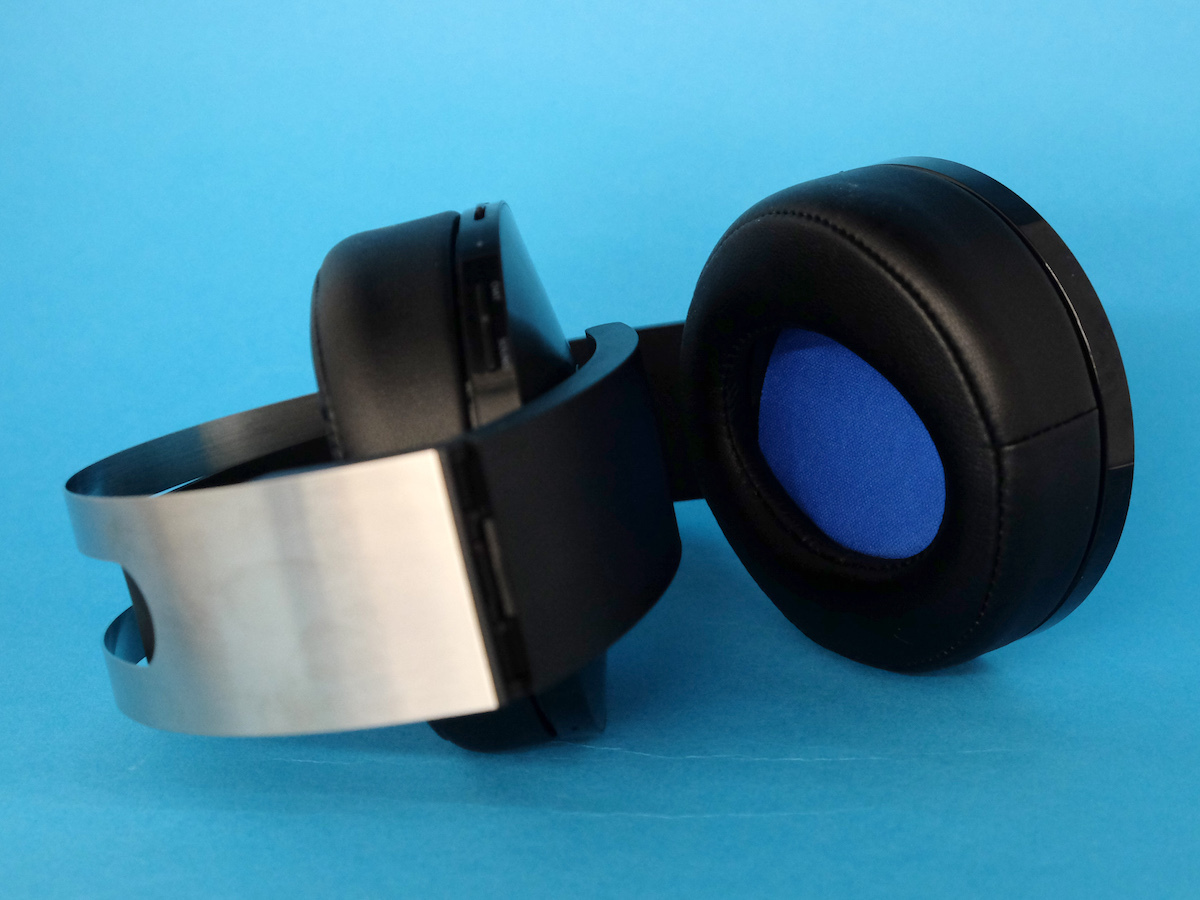 The Platinum Wireless Headset is the successor to the Wireless Stereo Headset 2.0 (known as the Gold Wireless Headset in the US – now the Platinum name makes sense), which was already probably the best headset available for the PS4.
The thing is, it was great despite its virtual surround sound mode, rather than because of it. Sure, it gave you a decent sense of sound coming from around you, but it also sounded really processed, with little audio details sounding fuzzy and fake.
There was a lack of spaciousness to it, too, which meant that every sound seemed to be emanating from right next to you, even if it was a character yelling to you from 100ft away. All of which meant the best way to use the Wireless Stereo Headset 2.0 was in standard stereo, which it was very good at.
The exciting news about the Platinum Wireless headset is that it's not only just as good in the stereo mode, it's also really great at surround sound.
There are two surround sound modes available: virtual surround sound (VSS) and 3D Audio. 3D Audio is the more advanced option, but it has to be specifically built into a game. Right now, only one game supports it, but it's Uncharted 4 and it sounds blooming brilliant.
Compared to the older headset the difference is night and day. For a start, there's real space to the sound, so when Sam is talking to you from 20m away it sounds as if he really is 20m away, and when you're out in the Scottish Highlands the whole thing sounds open and airy, unlike on the old headset where it might as well be a drawing room.
Dialogue always comes through clearly (unless, you know, it's not supposed to for cinematic reasons), and there's loads of punch and weight to the gunshots and explosions we all love. Sound moves around you really effectively, too.
Sure, a proper speaker package is still more convincing for a 360-degree spread, especially when it comes to effects coming from behind, but this is still mightily impressive. In fact, the 3D Audio mode introduces effects above and below you that you'd need a super-expensive Dolby Atmos setup to match.
PlayStation Platinum Wireless Headset: looks like a battlefield, sounds like a battlefield
With only Uncharted 4 supporting the 3D Audio mode right now – and only three more games so far confirmed as getting it in the future (MLB The Show 2017, Uncharted: The Lost Legacy and Days Gone) – it's important that the Platinum Wireless Headset also sounds good when playing games that haven't been specifically tailored for it.
The good news is that it does.
Set Battlefield 1 to 'surround headphones' in the audio options menu and, while you don't get the effects that appear to become from above or below you, you do still get a very decent surround sound experience that does a great job of helping you pin down where effects are coming from, which not only makes the whole experience more cinematic, but can also give you a hefty advantage in competitive matches.
Once again, there's a spaciousness to the delivery and a crispness to each sound that makes it a clear improvement over the same game played while wearing the old headset. It makes the whole experience way more immersive, and therefore more exciting.
And if you are playing online you'll be pleased to hear that the Platinum Wireless Headset's invisible microphones do a very decent job of picking up your voice. They'll still pick just a little bit more outside audio than one of those little mics that sits millimetres from your mouth, but the built-in noise-cancelling does a great job of ensuring your compatriots aren't forced to hear your better half doing the washing up.
You can adjust the balance between chat and game sound via a little rocker on the headphones, too, so you can find a blend that lets you hear your teammates without killing the sound effects.
PlayStation Platinum Wireless Headset: the looks don't match the sound
Given the across-the-board audio improvements over its predecessor, it's a shame that the Platinum Wireless Headset is a backwards step in terms of design.
At a guess I'd say that Sony has gone subtler with the colours and logos in order to convince people that these are as suitable for use outside the house with your phone as they are when at home with your PlayStation, but I think it's a shame that they now just look like any other pair of on-ear cans.
I can live without the blue accents and PlayStation symbols, but the chunky roundness of the old headset has been replaced by hard edges that combine with glossy plastic to give an overall feel that's actually less pleasant and less premium. The switches all feel cheaper and more fiddly than they do on the old model as well.
The headset is, though, very comfortable to wear. A little grippier on the noggin and less cushioning than the old model, but not so much that it feels tight, and isolation of outside noise is actually a little better. Wearing this for hours at a time really isn't a problem, and it doesn't make your ears feel hot, which we all know is the bane of the hardcore gamer.
Connecting the headset to your console is just as simple as it was before, in that all you need to do is plug the included dongle (it's a new, slightly bigger design than the old one) into one of your PS4's USB sockets, at which point it takes over responsibility for processing the sound and sending it out to the cans.
Compared to other surround sound headsets, which generally require you to wire a little external box into your console, this official solution is far, far neater.
Want to use the headset with PSVR or even your phone? You can, but you need to use the bundled cable. It does sound pretty good in both scenarios, though.
PlayStation Platinum Wireless Headset verdict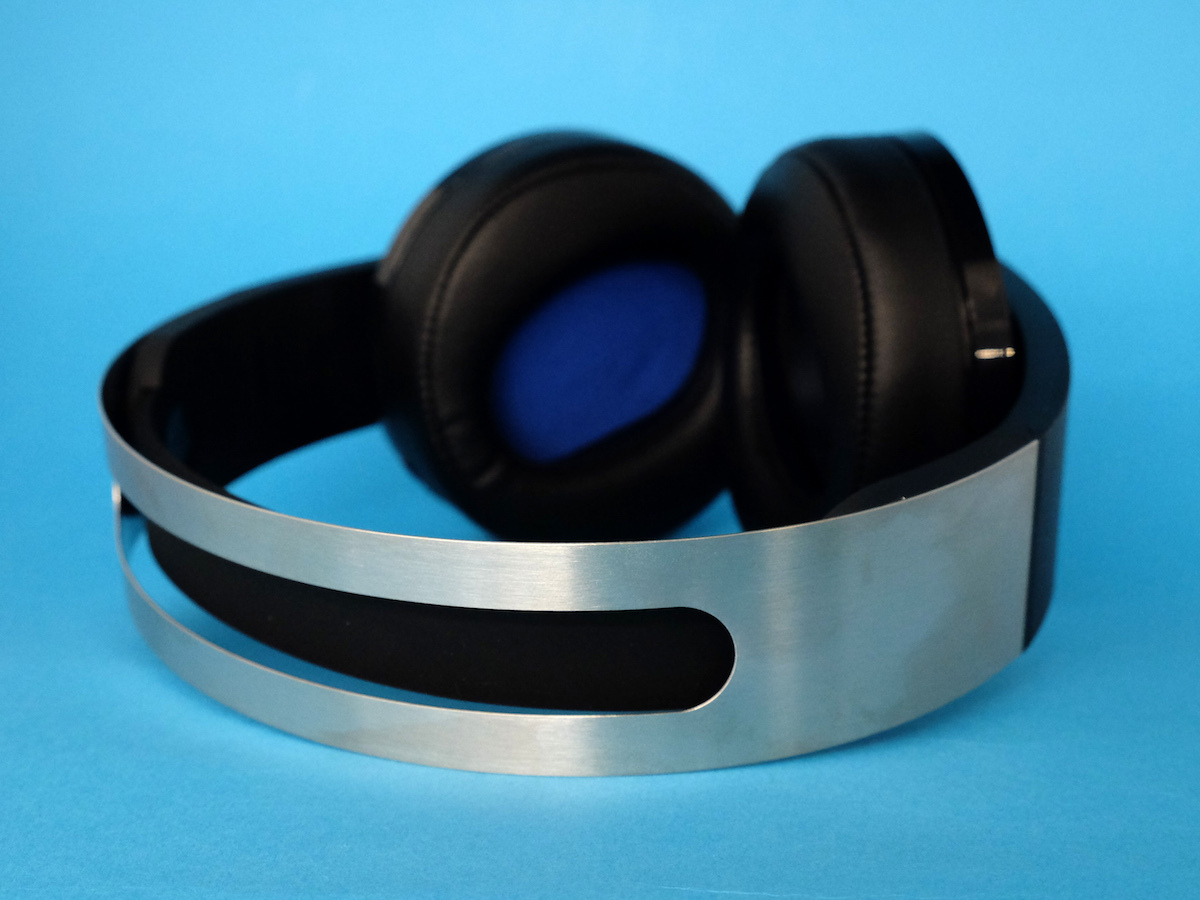 This is by far the best PS4 headset that I've used – and I've used a lot of them.
Unlike its predecessor, the Platinum Wireless Headset does an awesome job with surround sound, particularly when games are specifically designed to take advantage of the dedicated 3D Audio mode. You'd need to spend a heck of a lot on home cinema kit to get a similar experience, and it would be about a million times less neat.
But it's a real shame that the overall design has been made less distinctive and more fiddly, and I can see that putting quite a lot of people off, particularly given the £130 price tag.
Still, if you want the best PS4 surround sound experience available without spending a fortune and filling your room with speakers, this is it.
Buy the PlayStation Platinum Wireless Headset here from Amazon
Stuff Says…
The best PS4 surround sound experience available without spending a fortune and filling your room with speakers
Good Stuff
Very impressive surround sound, especially when games are specifically designed for the 3D Audio mode
A really neat, genuinely wireless solution
Bad Stuff
Looks and feels cheaper than its predecessor
Fiddly switches and buttons