Plume SuperPods review
Wi-fi boosting hexagons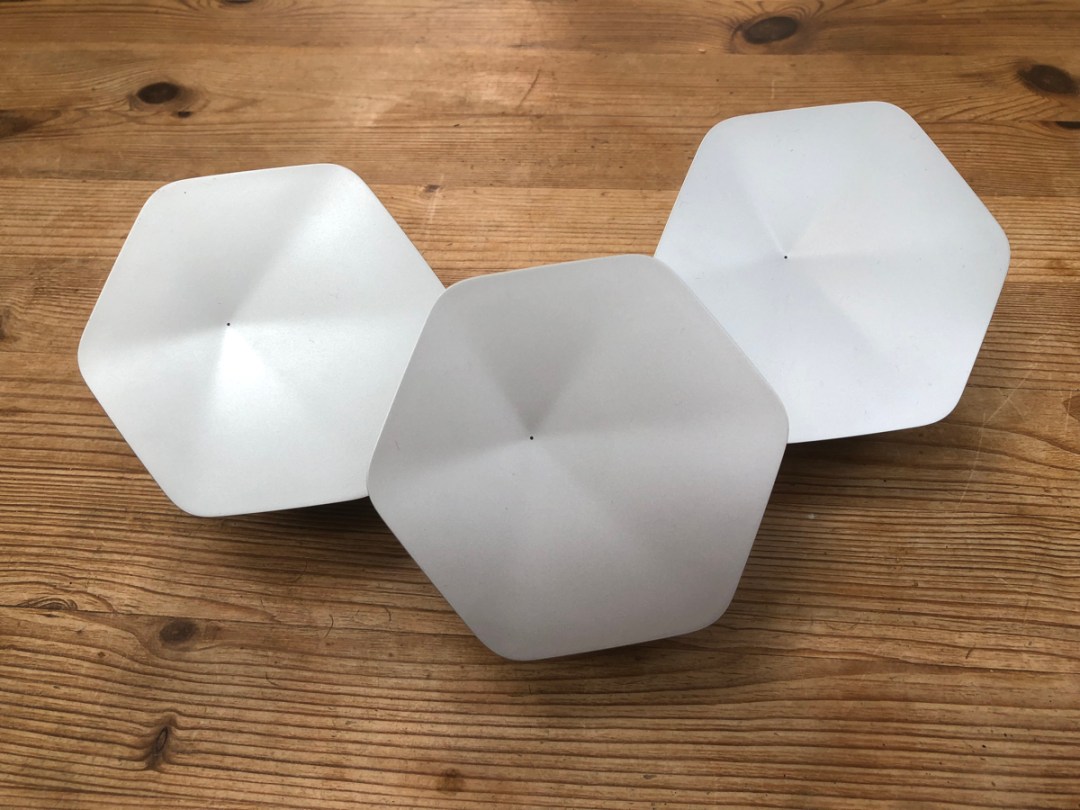 Your home wi-fi network is the heart of your household.
From smartphones to smart home, an increasing number of our devices are so reliant on it, and yet most of us plug in the bundled router that comes with our internet package and think no more of it.
Plume, now in its second generation, is a take on a mesh wi-fi system that promises to improve your home's wireless connectivity, as well as make it safer in the process.
But does it really make a difference, and is it worth the extra outlay – not to mention the ongoing annual subscription? We got our hands on the Superpod starter pack to find out.
Design: Plug hoggers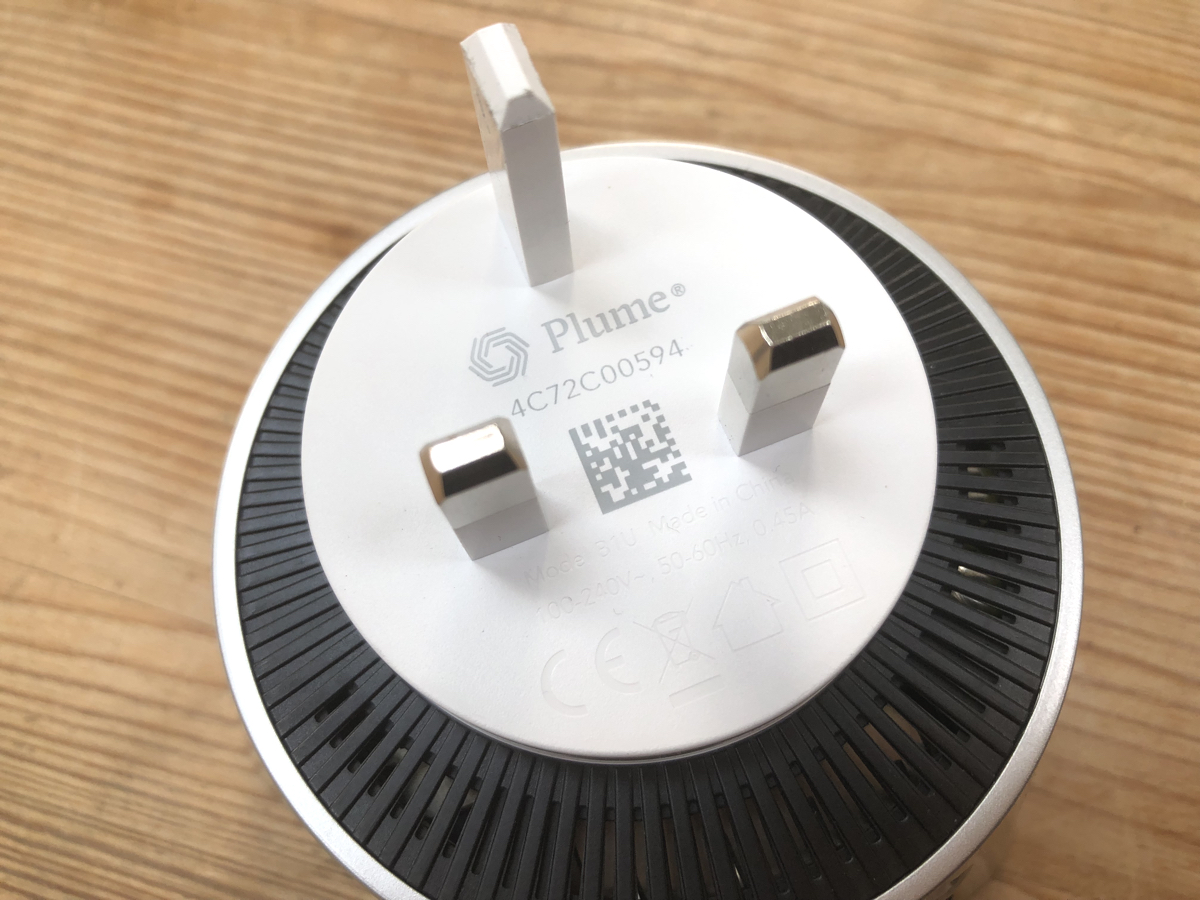 For what could be fairly boring, functional devices, the Plume Superpods look pretty swanky. Available in silver or champagne finishes, they're hexagonal shaped, made from a sturdy-feeling plastic and come with a standard three-pin plug on the back for plugging into the wall.
They're rather big, and if you're plugging them in a double plug socket, you'll want to hope the device you're sharing the socket with hasn't been so care-free with its plug dimensions.
There are two ethernet ports on the bottom of the Pod for hardwiring devices and a tiny LED light just off centre, which lights up to show you that you're in business.
Once everything is connected successfully this will switch off, and only show itself if there is an issue.
The Superpods that we're testing here offer tri-band 802.11ac networking on both 2.4GHz and dual-5GHz bands. One Superpod is recommended per two or three rooms, meaning the three Pod starter pack we are testing is best suited to 3-4 bedroom properties.
A smaller, and cheaper (£99), starter pack for 1-2 bedroom homes is also available, and consists of one Superpod and two dual-band Powerpods (which are recommended to cover one room each).
Features: Mesh well
At its most basic, Plume is a mesh wi-fi system that aims to make your home network faster and more reliable.
Imagine each one of your Plume Pods as a mini router, which speak to one another in order to spread your wi-fi network wider across your home than a single traditional router can manage.
That's nothing new, but Plume is cleverer than your average mesh, and constantly assesses your household's usage to adapt itself appropriately. That means that if you often stream 4K Netflix on your lounge TV, Plume will ensure that your TV always has access to the bandwidth it needs. You can even see in the app which devices are the most bandwidth hungry.
It's also constantly optimising its network, to ensure your Pods are all receiving the very best network connection from the parent Pod (which is plugged into your router).
Alongside its mesh functionality, Plume offers a number of extra features, paid for by an annual fee of £99. This is added on to your first Pod purchase – so is a must-have for the first year, but can be dropped thereafter if you don't mind a more basic offering.
Annoyingly, American subscribers only pay $60 per year for the same features and have the option of a lifetime subscription for $200, which doesn't appear to be the case for UK users.
For your subscription fee, you get HomePass, which gives you the option to set up temporary wi-fi passwords for friends or guests in your home, as well as giving you the choice on whether they can access devices on the network (and which ones).
Other features include advanced IoT protection, to prevent hacks on webcams and smart devices, real-time protection against malware and ransomware when browsing online, optional adblocking and enhanced parental controls.
The latter offers you the ability to block certain devices accessing age-inappropriate websites (with decent kid and teen presets for ease), and also gives you the ability to freeze internet access for certain devices, for a certain amount of time, or even schedule a freeze – be it a regular occurrence or a one off. Good for getting them to clock off come bed time.
Plume will also auto-run ISP speed tests to make sure all is tip top in that department too, and you can even run device speed tests on your Plume network to see how it compares with what's coming in to your main router
Installation: Plug in baby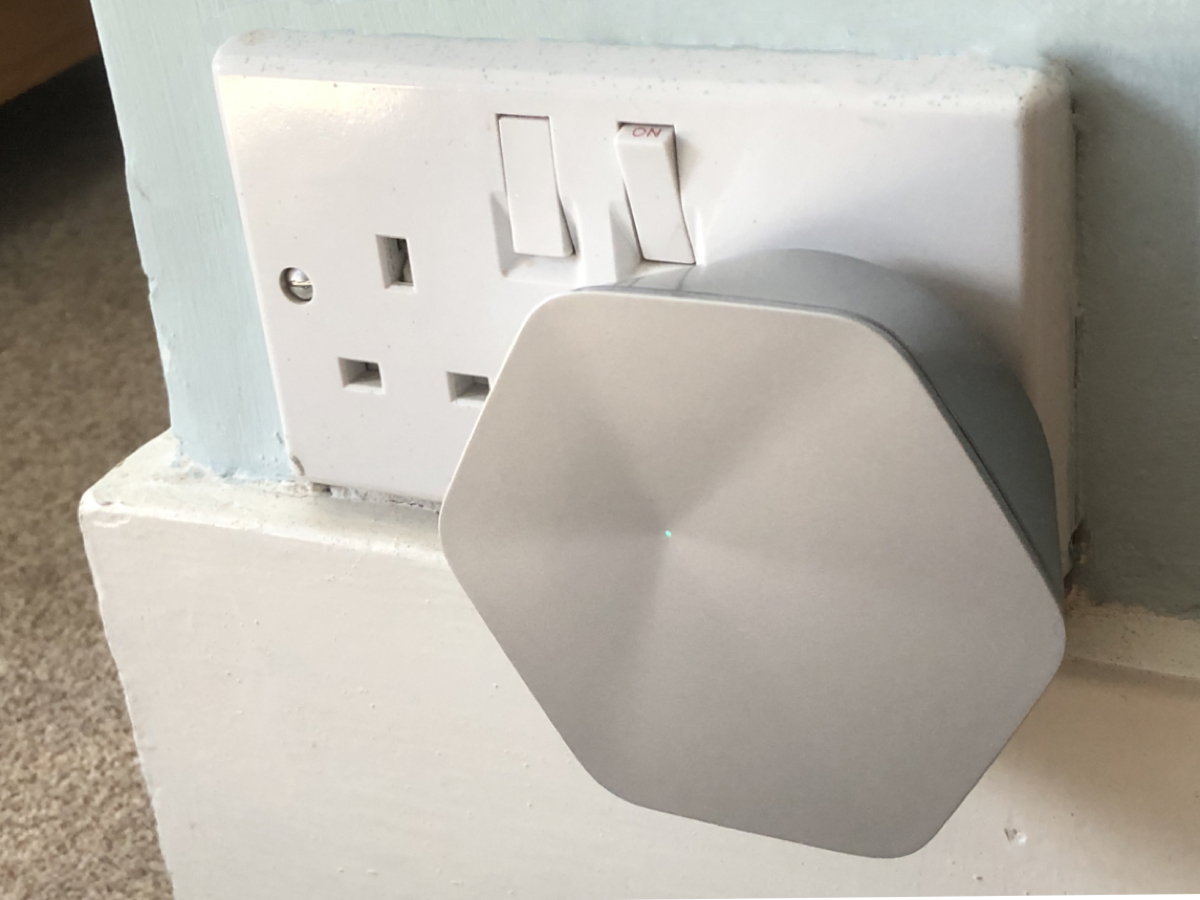 Setting up Plume is super simple. All you need to do is download the Plume app and follow the instructions – you'll be up and running within a couple of minutes.
The first step is to plug in your first Plume Pod and hardwire it into your existing router using the included ethernet cable. You will then be asked to name your wi-fi network and give it a password – and that's about as difficult as it gets.
Once that's done, you go about introducing subsequent Pods, which are automatically located as they're plugged in, and can be renamed to more easily identify them. Plume recommends you place them on internal walls to maximise signal as much as possible, plus ensure that they aren't blocked by any heavy or reflective furniture.
Once that's out the way, you are informed that Plume will spend the next few days getting to know your network and how you use it, and will optimise itself over that time.
You are also advised to switch off the wi-fi in your main router to improve performance – you'll likely need to log into your router's settings to do this, but Plume will walk you through the motions.
Performance: Speed demon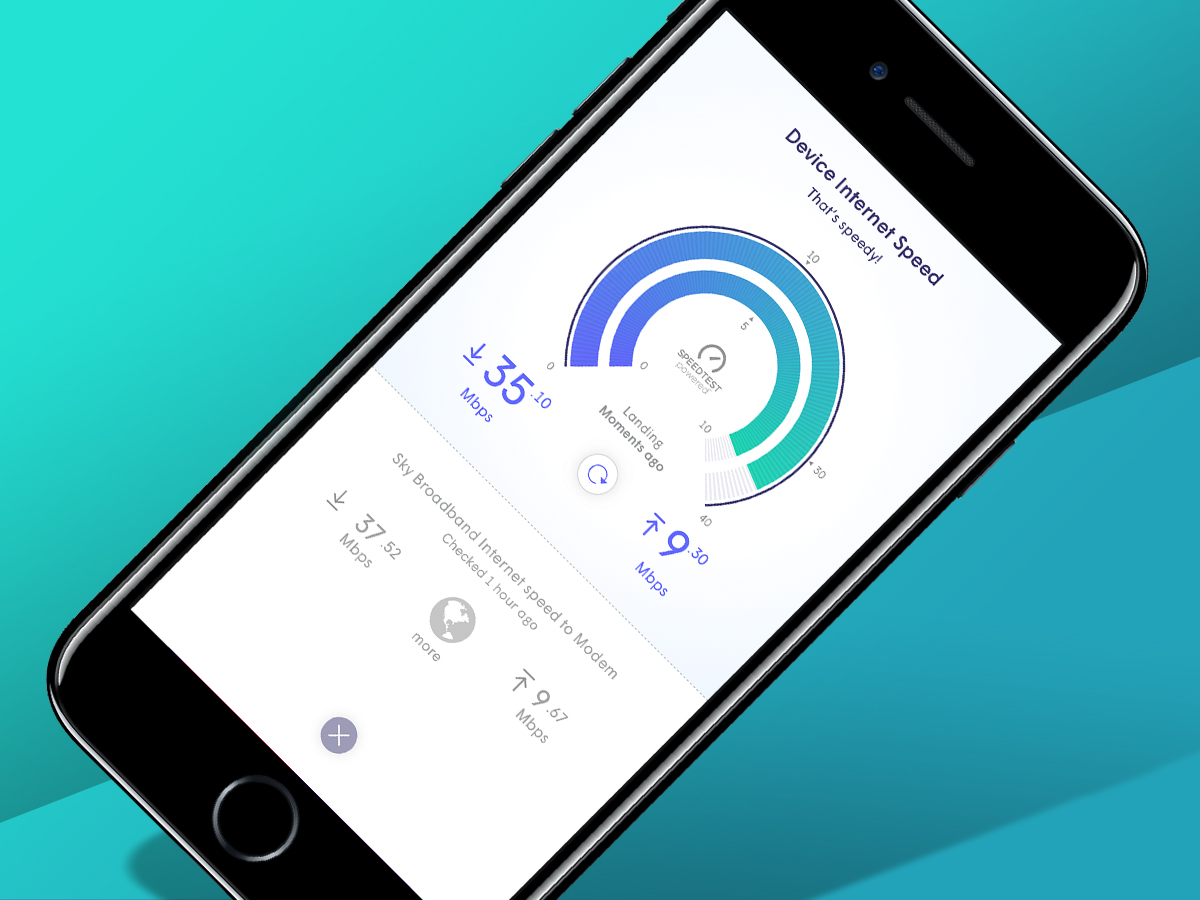 My house is long and thin, and relatively old with thick walls – a nightmare combination for a decent wi-fi connection, but installing Plume really made a difference.
Previously I was using wi-fi extenders to try to help the situation, but they certainly didn't offer the seamless wi-fi coverage that Plume does.
For example, patchy mobile phone signal means I tend to rely on wi-fi calling at my house, and the connection will often drop if I try to move rooms on a call, as my phone falls off one extender and connects to another. But with Plume, I could move around freely and I didn't experience a single dropped call. That in itself is a big boon for Plume.
The signal strength around my house in general was hugely improved too though, and often came very close to the signal actually coming into my router from Sky. Speed tests done within the app suggest my router is fairly consistently receiving 37Mbps for downloads and around 9.6Mbps for uploads, and that Plume is delivering as much as 35Mbps and 9.3Mbps respectively to my device.
By comparison, a connection to my Sky router came out lower than Plume with every speed check I did, for both uploads and downloads.
The parental controls worked well too. Both the kid and teenager presets were effective, with a pretty good understanding of what websites may and may not be appropriate. Of course, adult websites were blocked (you just get a 404 error), but also sites like 4Chan and Reddit, which can be a little unsavoury for younger eyes, came up against the controls.
The kids profile gets blocked from shopping and auctions sites like eBay and Amazon, but Youtube gets the green flag for all, as does Twitter and Facebook. WordPress, on the other hand, is blocked entirely, which does seem a little heavy handed by comparison.
Thankfully you can adjust the controls yourself by lifting bans on certain sites manually if you wish. You can do this by managing your security events within the app, which will show you where flags have been raised, and allow you to edit them as you see fit.
If you use the AI security features and/or adblocker as well, you'll also see here all the work that Plume has been doing behind the scenes in these departments, usually without you even realising.
Plume SuperPods Verdict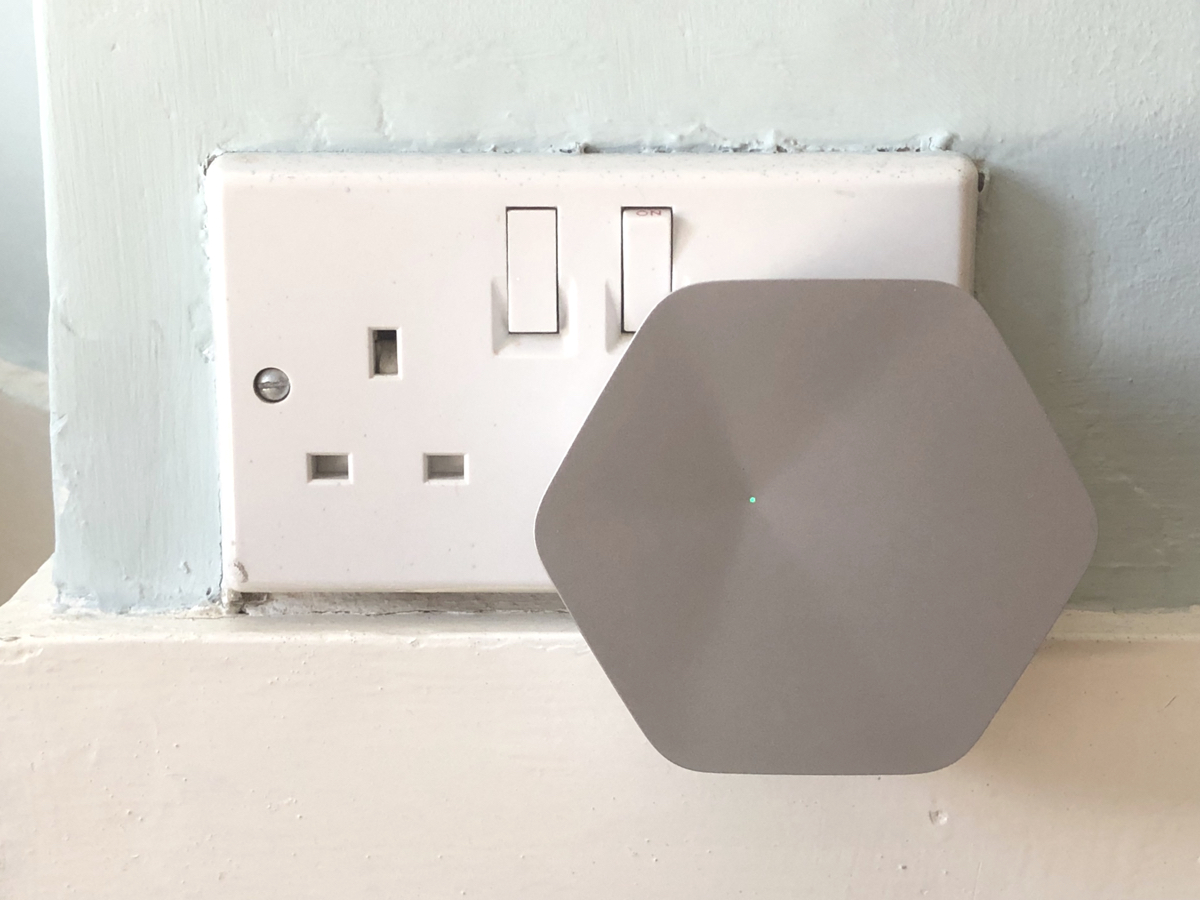 Plume certainly improved my home internet experience, making it stronger and more reliable, with less frustrating drop outs and slowdowns when moving room to room.
Speeds were noticeably faster too, which will have a positive effect on things like streaming 4K content, and mean less buffering and wait time.
The annual fee is likely to be a sticking point for some, who may wonder whether the extra features packed into Plume are worth the outlay to them – but for those with a growing family of smart home devices, it is an easy way to keep an eye on them, and above all, keep them safe.
Parents will also really benefit from the in-depth parental controls, not to mention the enhanced online security protection, making Plume a great buy for the increasingly internet-hungry family home.
Stuff Says…
Plume helps you take control of your wi-fi network, boasting speed and safety benefits the help make the annual subscription fee easier to swallow.
Good Stuff
easy to set up
in-depth parental controls
decent cybersecurity protection
Significant improvements to wi-fi speed and stability
Bad Stuff
Chunky design takes up plug space
annual subscription makes it pricey
no lifetime subscription option for UK users