Poco X5 Pro 5G review: slimmed down and specced up
Colourful cut-price cameraphone is back for a new generation
We liked the Poco X4 Pro 5G a lot when we reviewed it, and almost a year after launch, it still has a sumptuous screen for the price, a decent main camera, rapid charging, and strong battery life. Reason dictates we shouldn't be too upset that all those features are back (virtually unchanged) for its successor, the Poco X5 Pro 5G. At the same time, though, it's fair to want something fresh from the latest X-series champion.
Thankfully, Xiaomi (the brand behind Poco) delivers an updated design and a specced-up processor for the X5 Pro, as well as the freshest version of its interface, MIUI 14.
With CPU speeds being one of our main issues with the X4 Pro 5G, the bump up to Qualcomm Snapdragon 778G power is most welcome. But the X5 Pro has its work cut out for it if it wants to best marvellous mid-rangers like the Moto G82 – will it rise to the challenge?
Design and build: X4 Pro light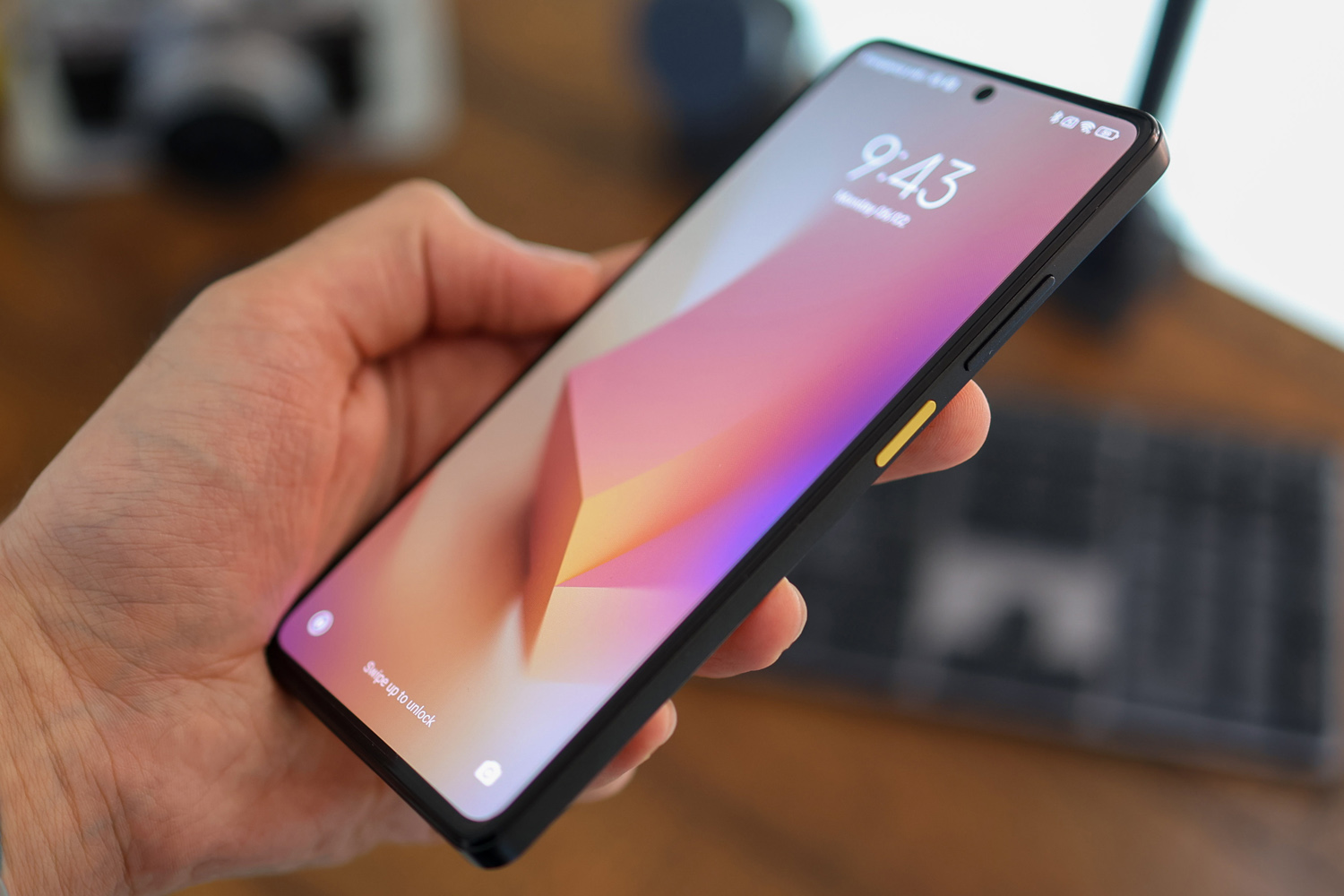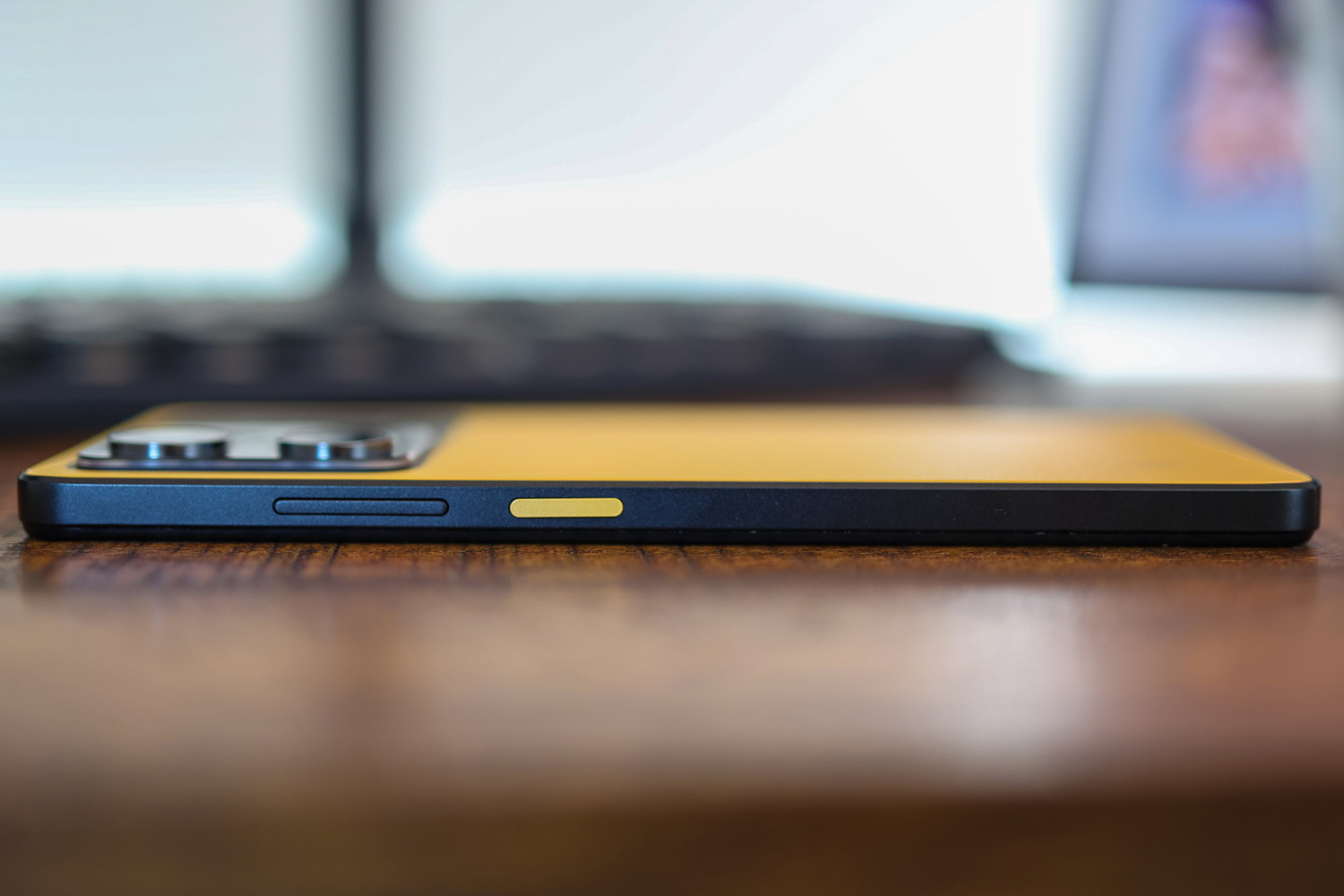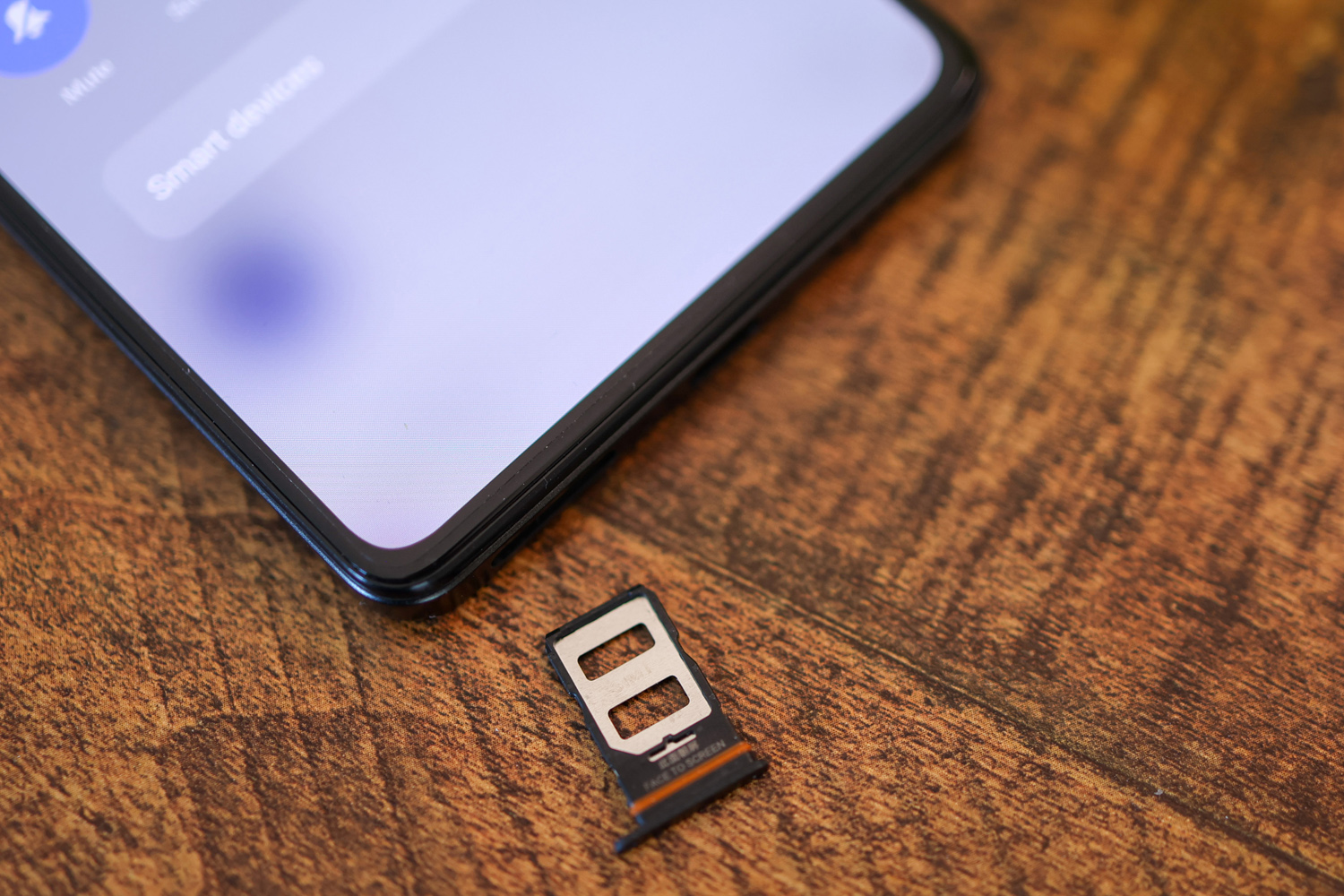 The Poco X5 Pro 5G is a big phone with a similar footprint to an iPhone 14 Pro Max. Its ample 6.67in screen and flat front and back don't do anything to mask its height or width, but Poco's 2023 entrant is a fair bit slimmer than last year's X4 Pro.
It's also light, at a featherweight 181g. By ditching the X4 Pro's giant stacked camera bumps, Poco has upgraded the whole phone's styling, and a new, fingerprint-resistant plastic around the back ensures everything looks much cleaner this year.
We don't love the feel of the X5 Pro's back panel – it's a diffuse plastic that has a cheap tactility to it. There's a big but, though – it does look box fresh for longer, fending off smudges and scuffs very well. It's also easy to cover up with a case that comes with the phone, so the trade-off might be a smart one in the long term. 
Also available in black and blue, we tested the yellow option, which looks fun with its matte frame and colour pop power button. Speaking of buttons, the power button doubles up as a fingerprint scanner, and it's on the right of the phone along with a volume rocker. At the base is a USB-C port and a SIM slot, and at the top of the phone, there's a 3.5mm headphone jack and IR blaster.
Screen and sound: media marvel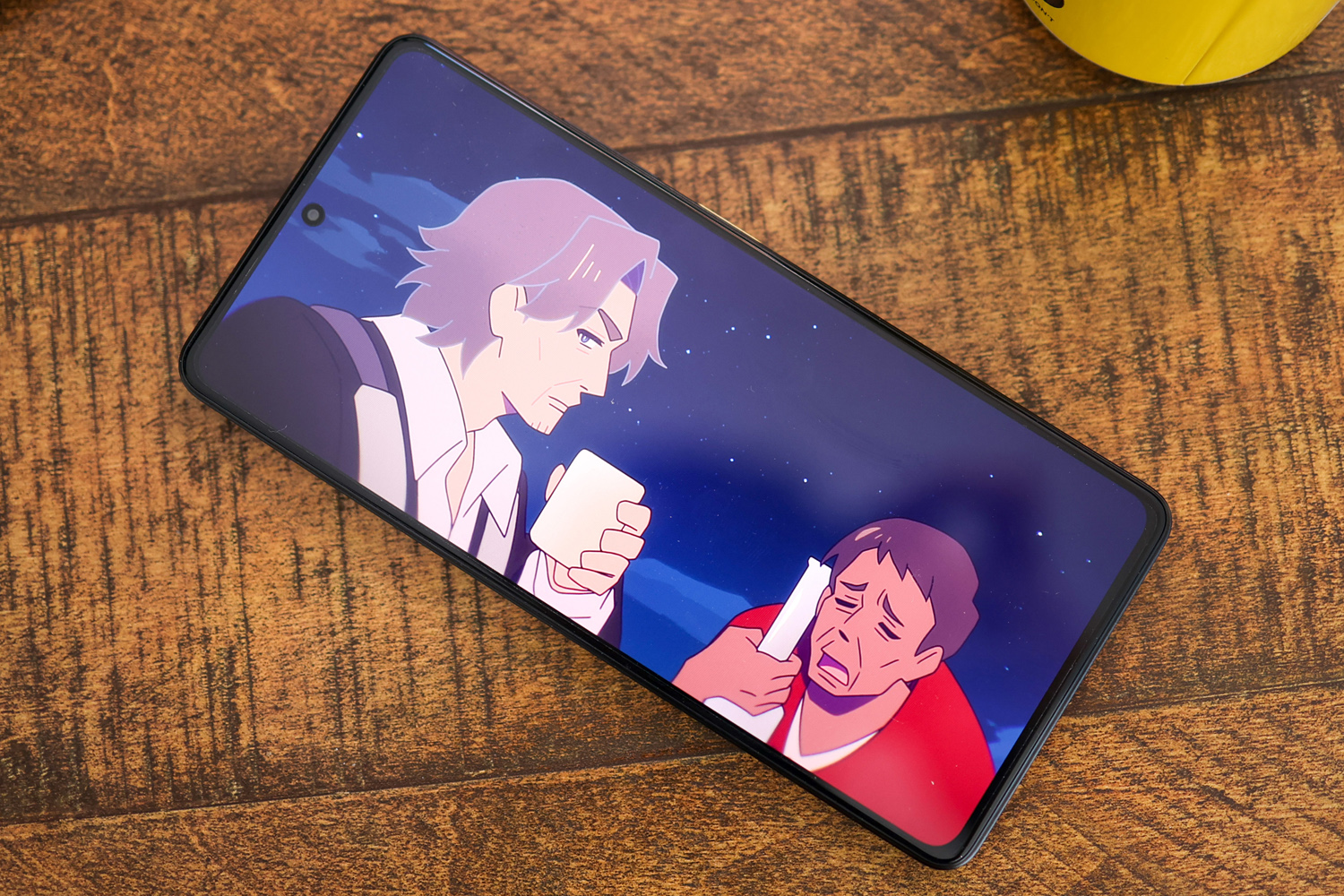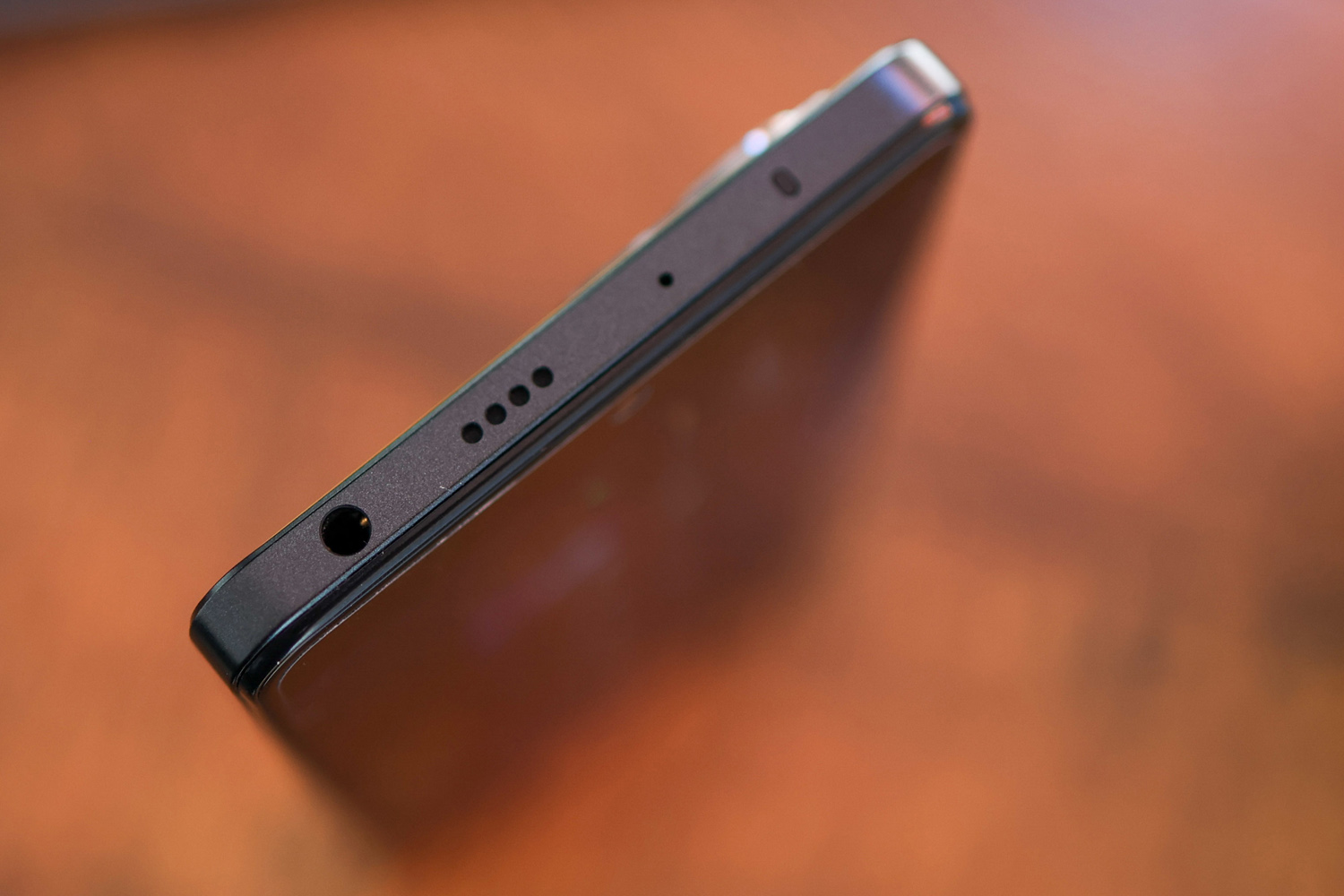 For a midrange phone, the Poco X5 Pro 5G's screen specs read like a champ. It has a 2400×1080 resolution, 120Hz maximum refresh rate, HDR10 support, and a sky-high contrast ratio. That all means it's sharp, smooth and makes compatible content look seriously rich, displaying plenty of detail in shadows and highlights.
Animations in particular look exceptional on AMOLED screens like this one – we watched Vox Machina on Amazon Prime Video, and it looked (and sounded) immense given the phone's positioning.
Dive deeper, though, and you'll spot that brightness caps out at 500 nits in manual mode, and 900 nits in automatic (high-brightness mode). That means that it's actually a bit less bright than last year's X4 Pro, and 2021's Redmi Note 10 Pro. What gives?
Xiaomi opted for a new kind of screen for its X5 Pro – a flexible one. Now, that isn't to say the phone folds or bends, but by using flexible screen tech, it helped Xiaomi make the phone thinner, and shrink the bezel surrounding the screen. Nothing actually did something similar in its Nothing Phone (1) to achieve a uniform bezel thickness.
We weren't in a position to test the screen's outdoor visibility to oblivion, after all, the UK is hardly Aruba this time of year. That said, if you live somewhere sunny and know you struggle with screen visibility, then you might want to look elsewhere. For most, though, the X5 Pro 5G should do a fine job of showcasing your content and being easy enough to see.
The phone's stereo speakers sound great. They're expansive, and their sound isn't too shrill, so you can watch a show at 50 per cent volume without any earache. For movies or any serious viewing though, take advantage of the headphone jack or hook up a Bluetooth speaker or buds.
Cameras: no change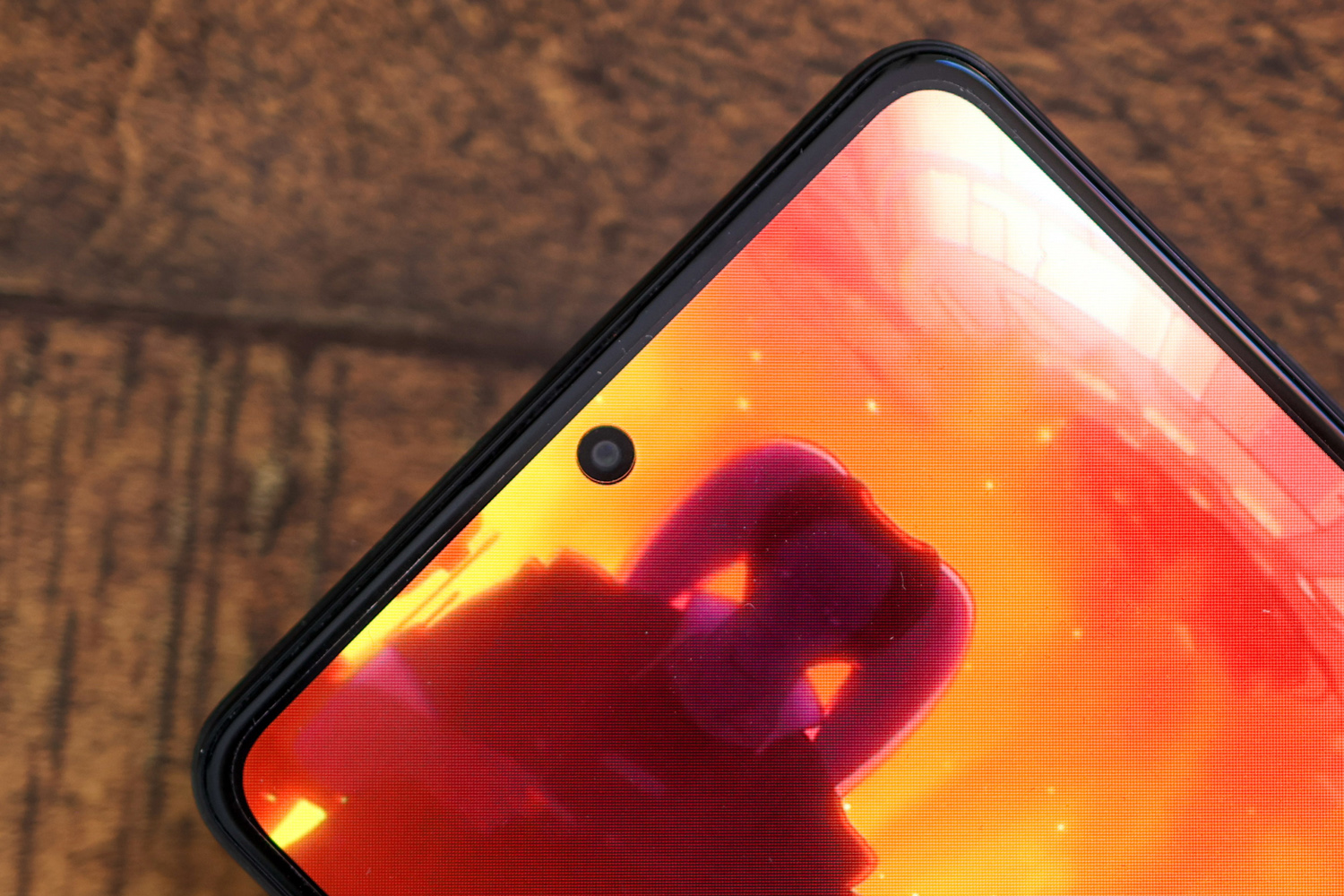 For a third year, we've got the same wide and ultra-wide camera mix from Xiaomi – a 108MP main camera with an 8MP ultra-wide. The rub is that when we first saw it on the Redmi Note 10 Pro, it was accompanied by better hardware in the form of a mighty 5MP macro camera with autofocus. Two generations on, and we're making do with a poor 2MP fixed-focus macro snapper.
So while the main camera is a good one, don't get it twisted – its 108MP camera system in 2023 isn't as mind-blowing as it was in 2021, and the ultra-wide and macro cameras are lacklustre in all but perfect lighting conditions.
Shots taken in well-lit environments on the main camera do look impressive. They're loaded with depth when snapping close-up subjects thanks to the phone's relatively big sensor, and so long as you make sure the AI mode is turned on, dynamic range is excellent for a midrange phone.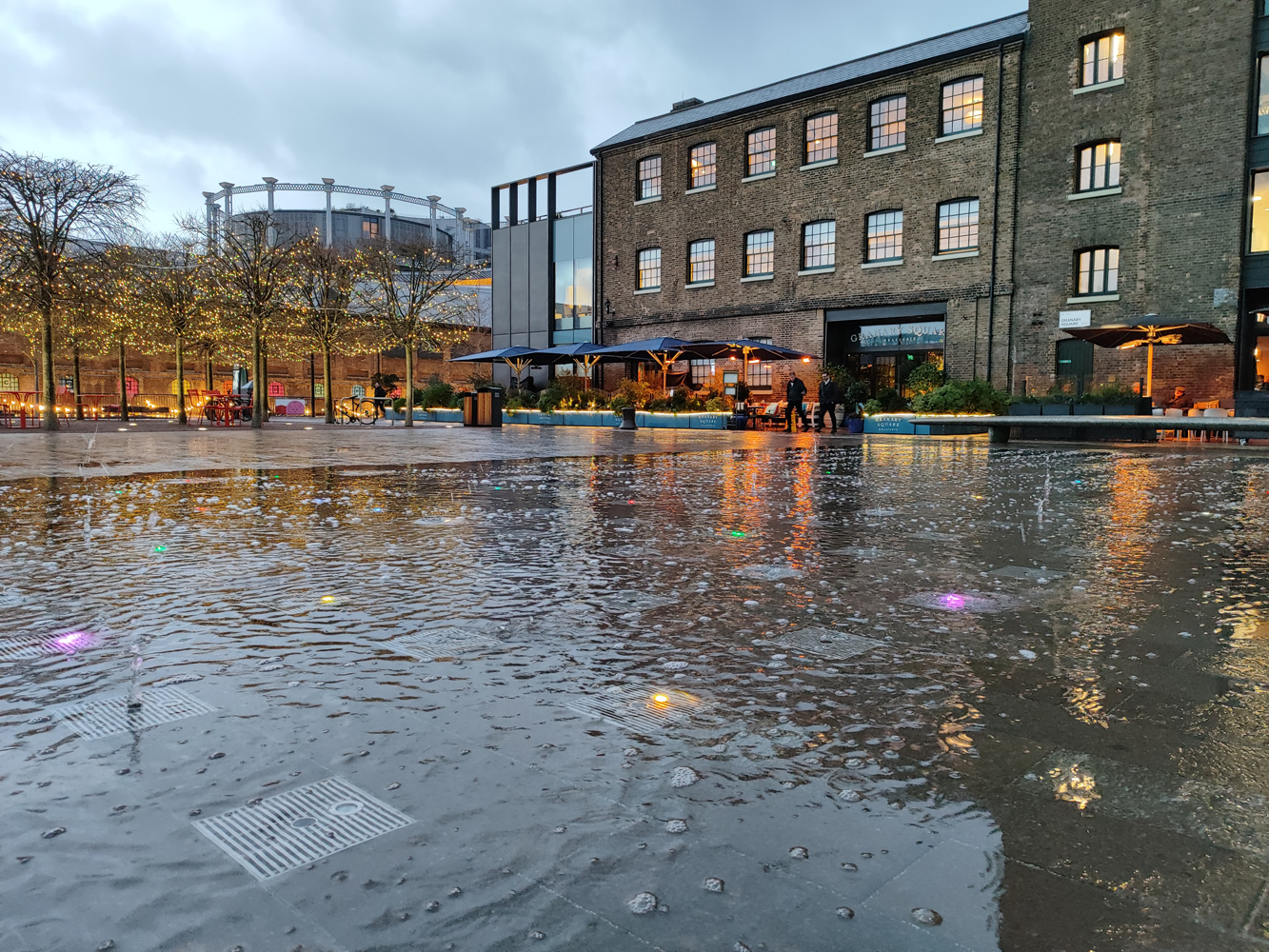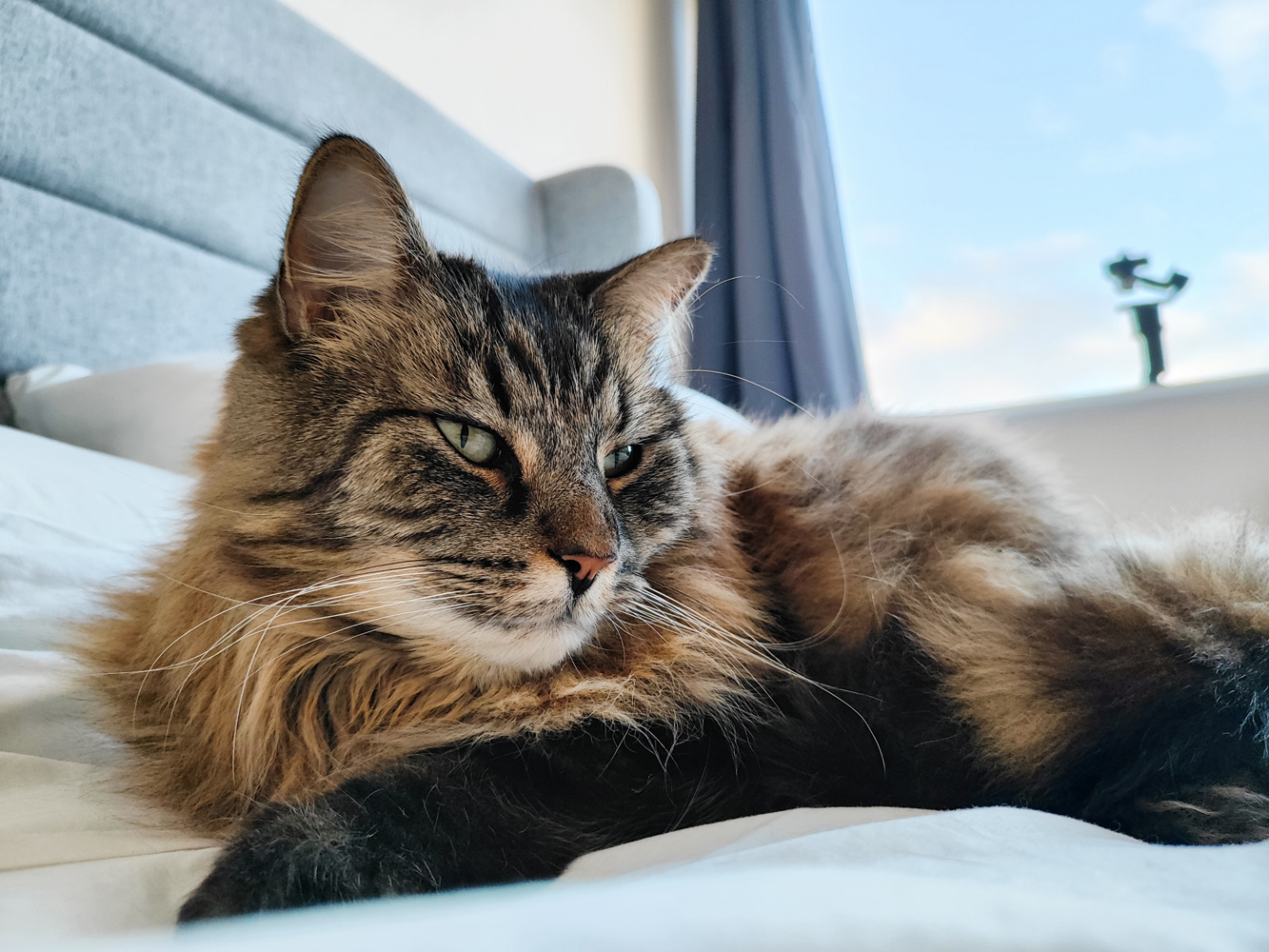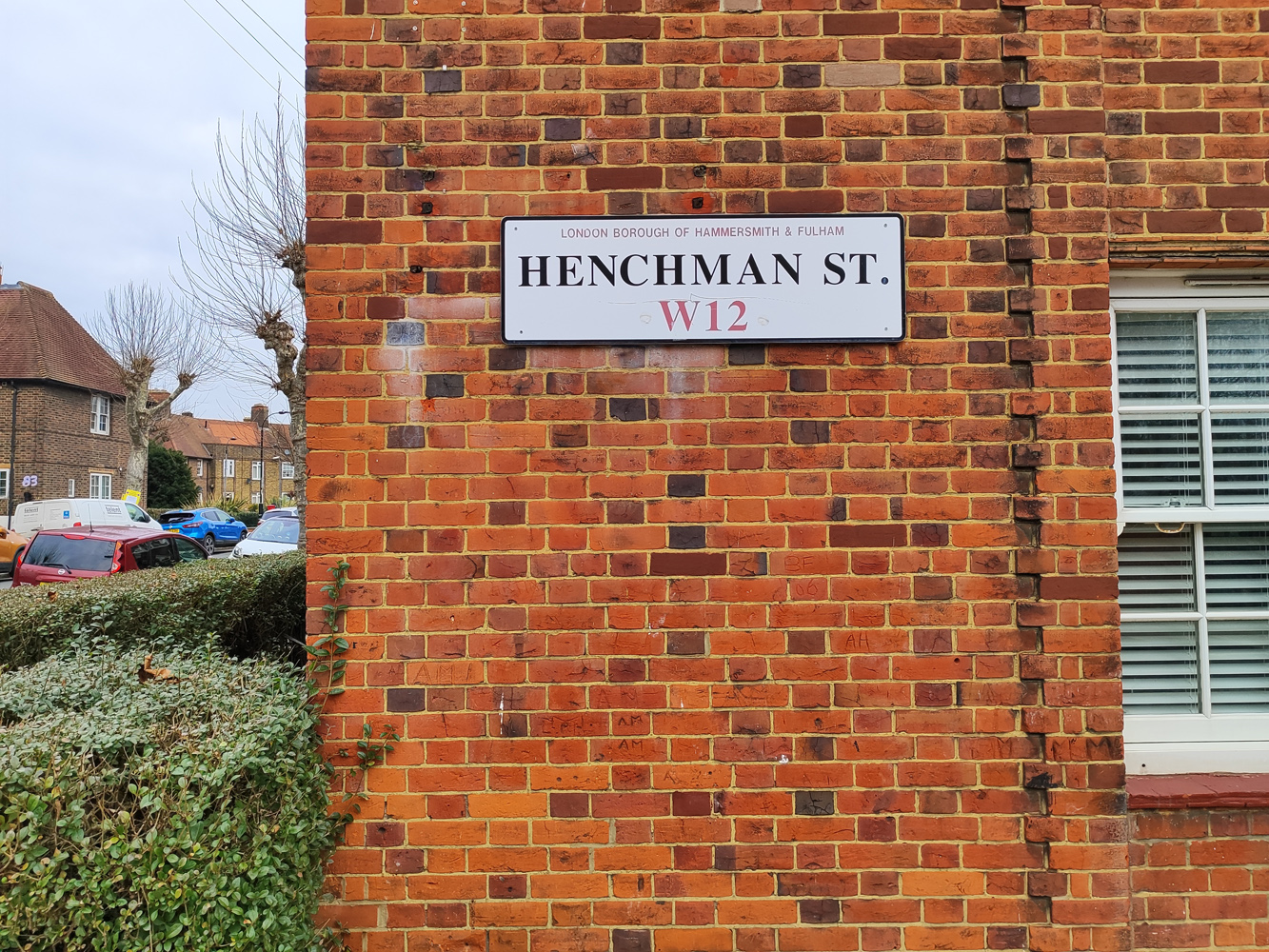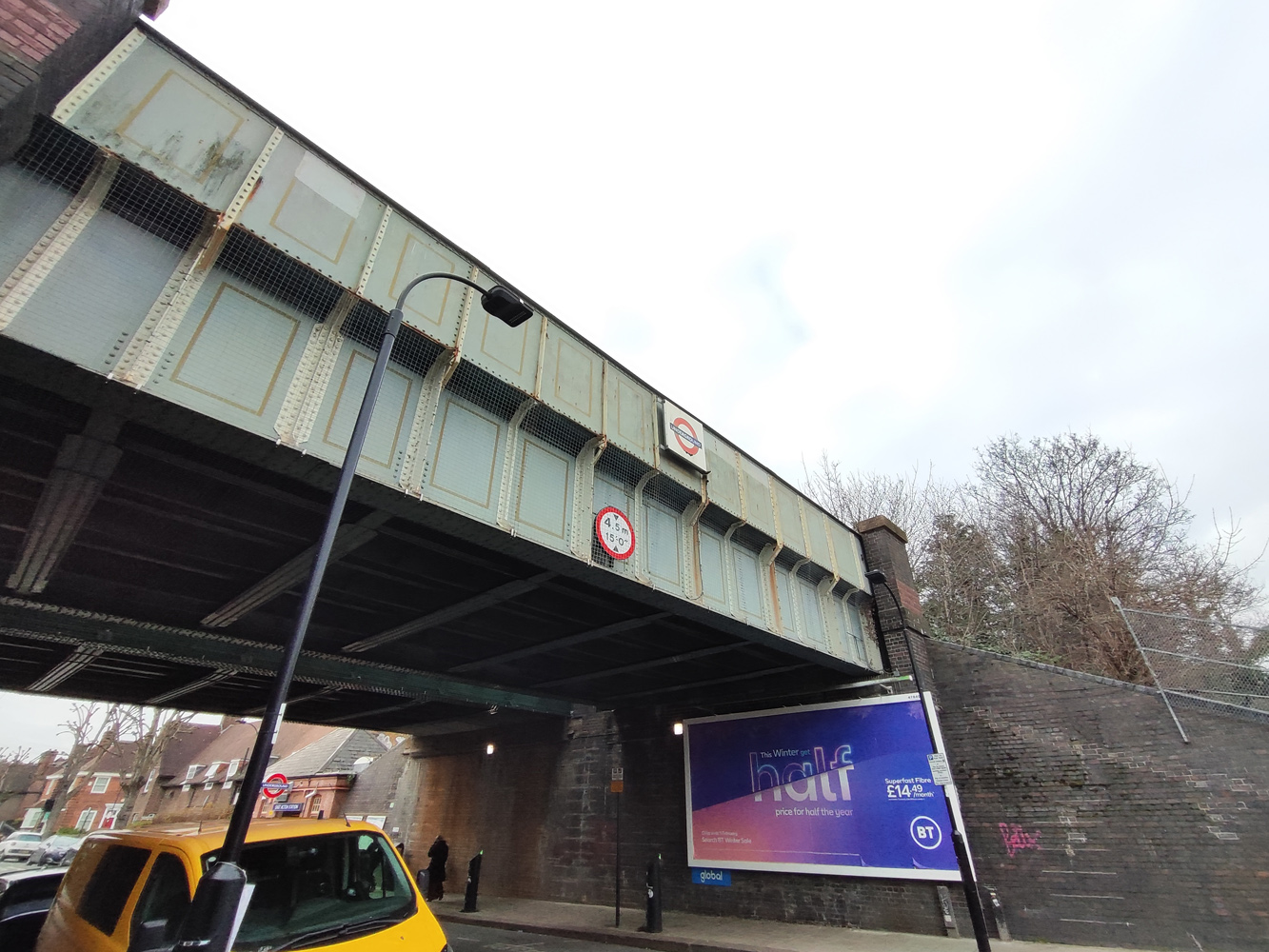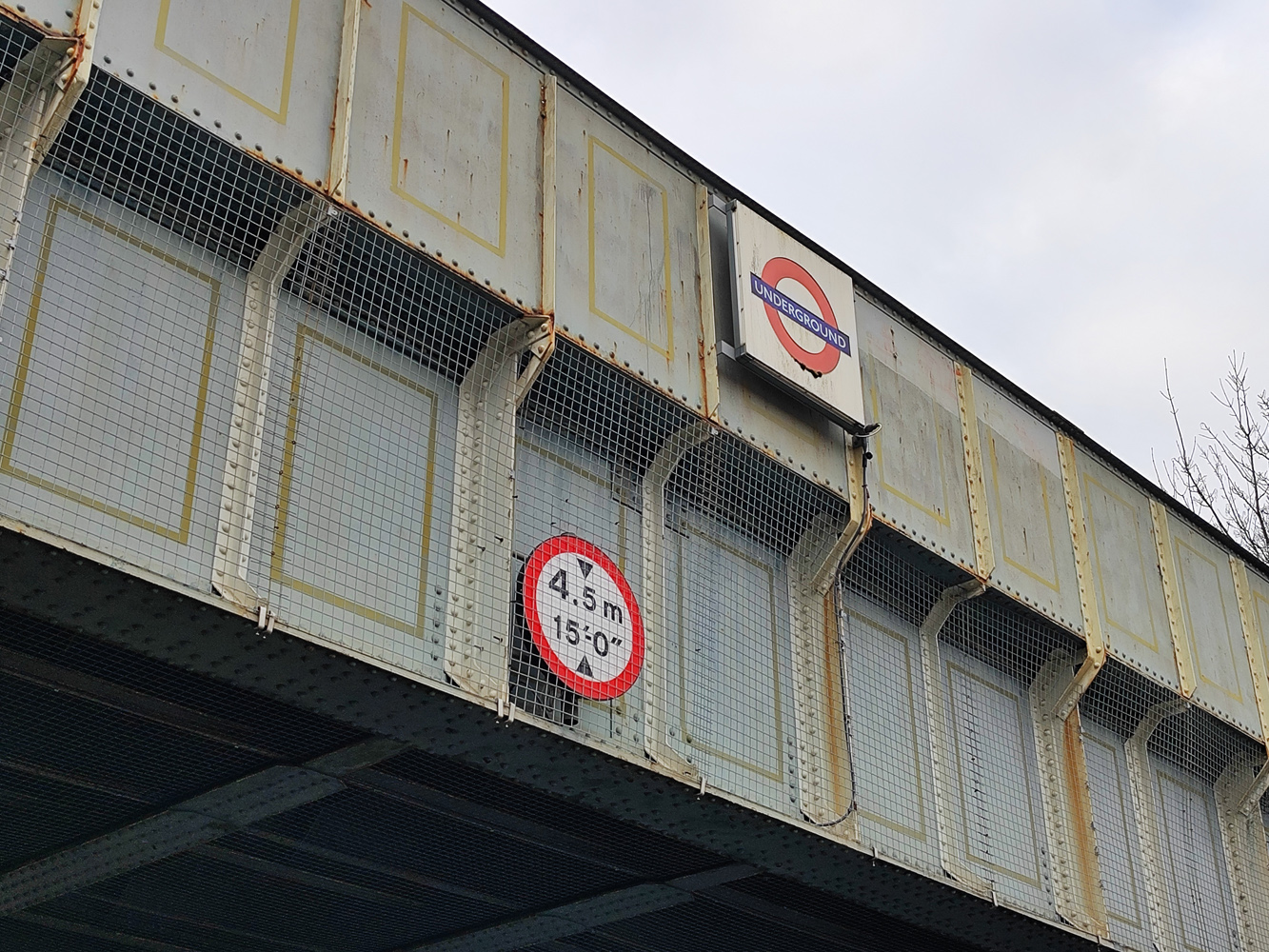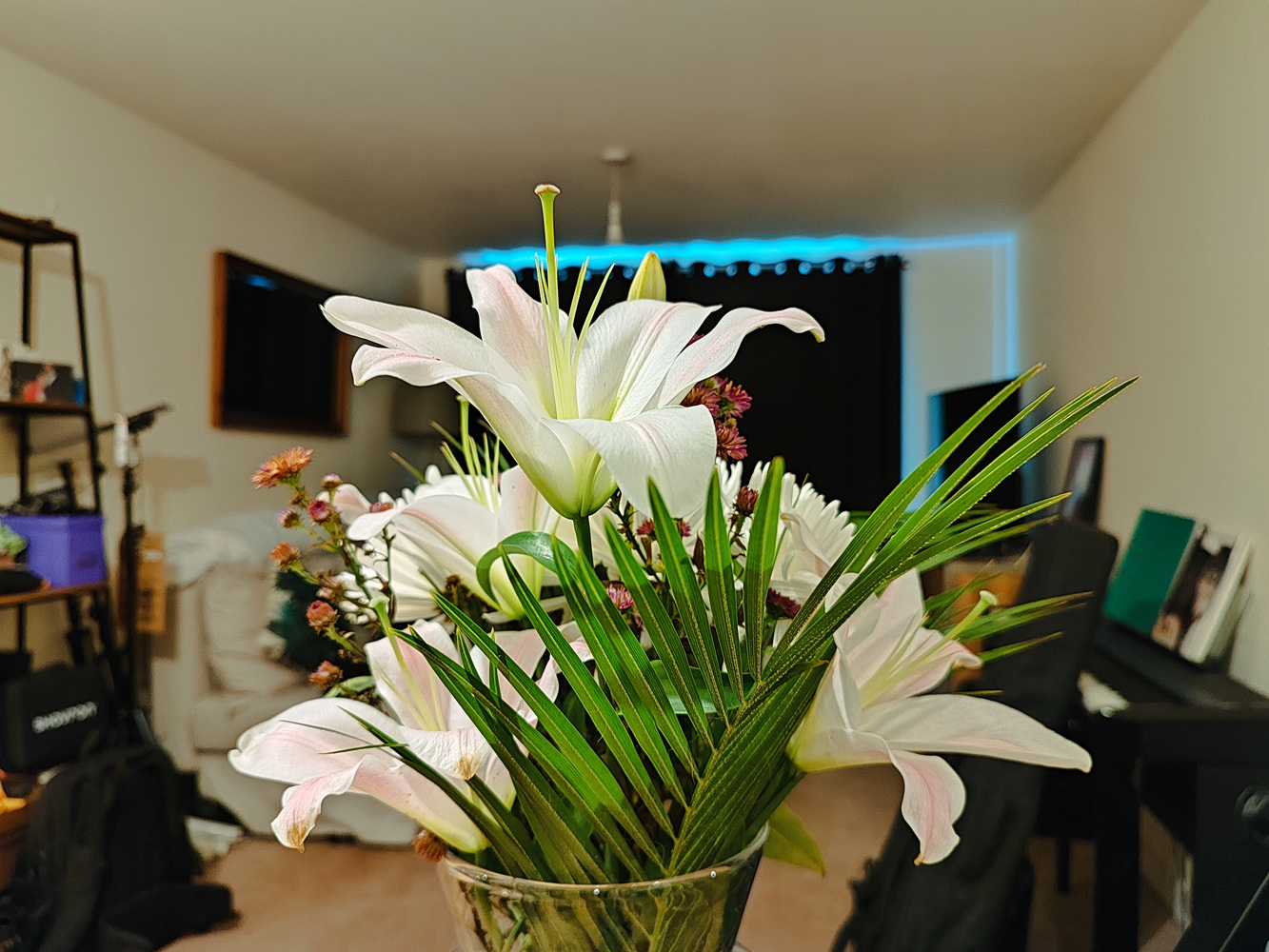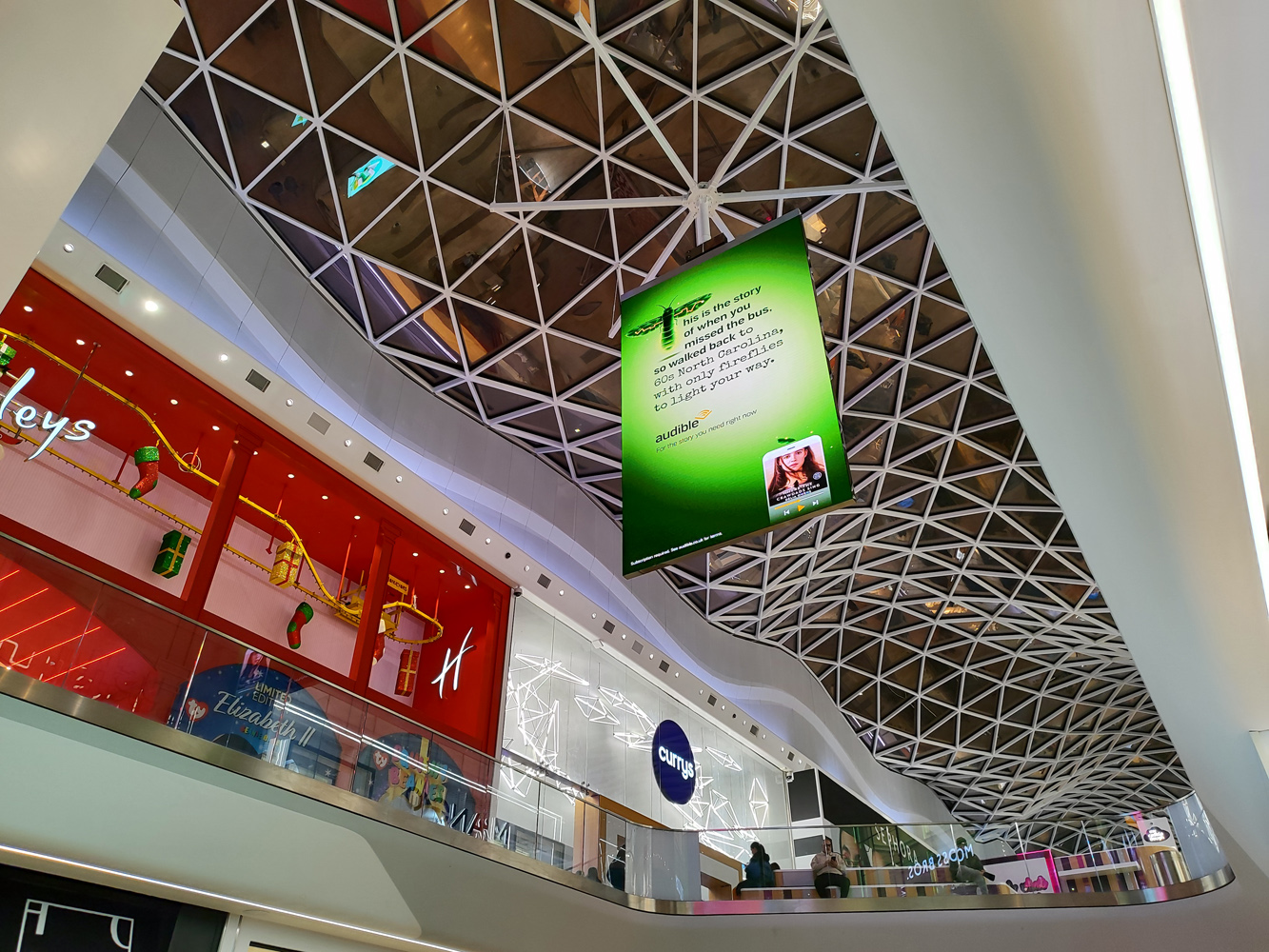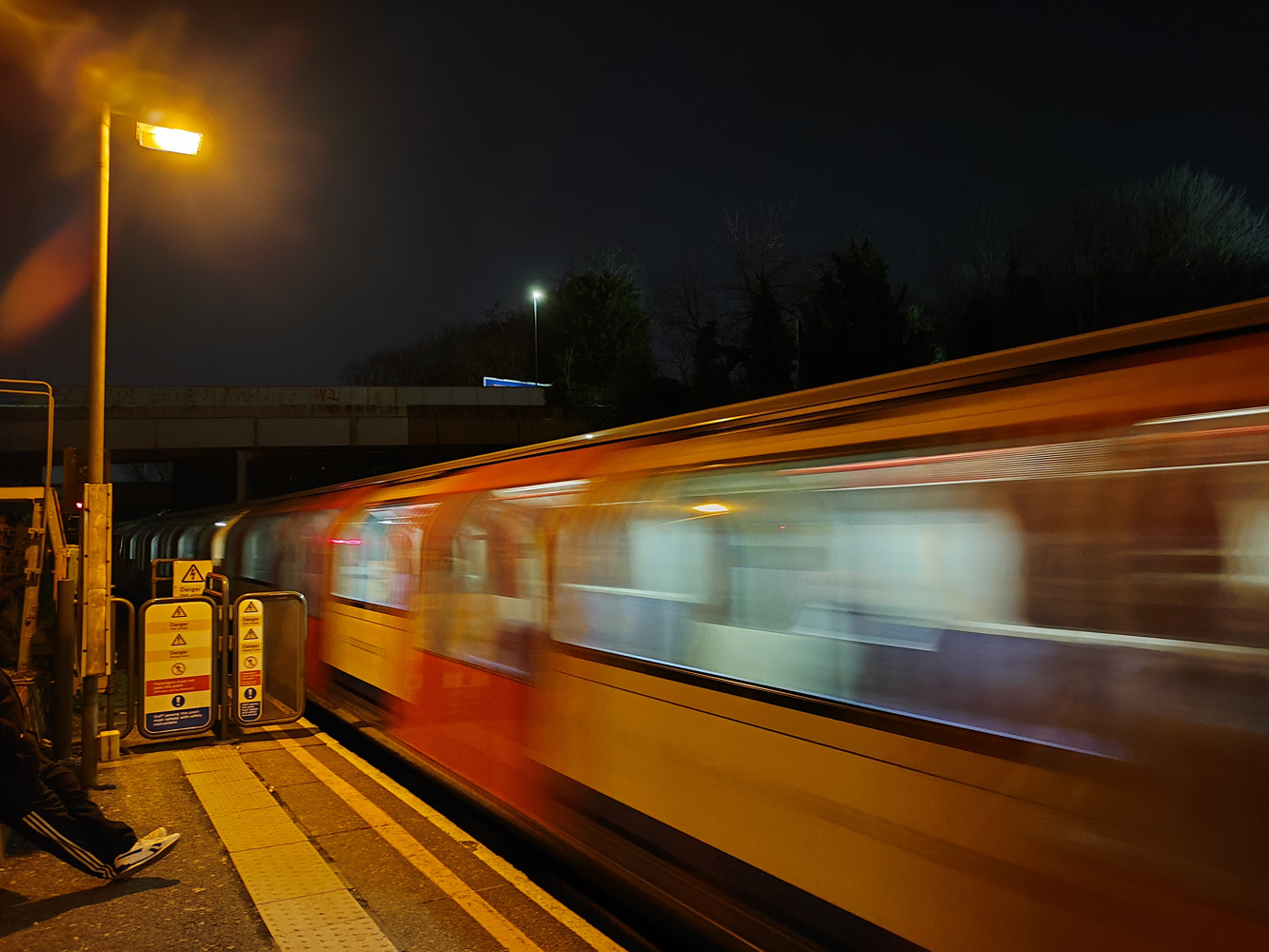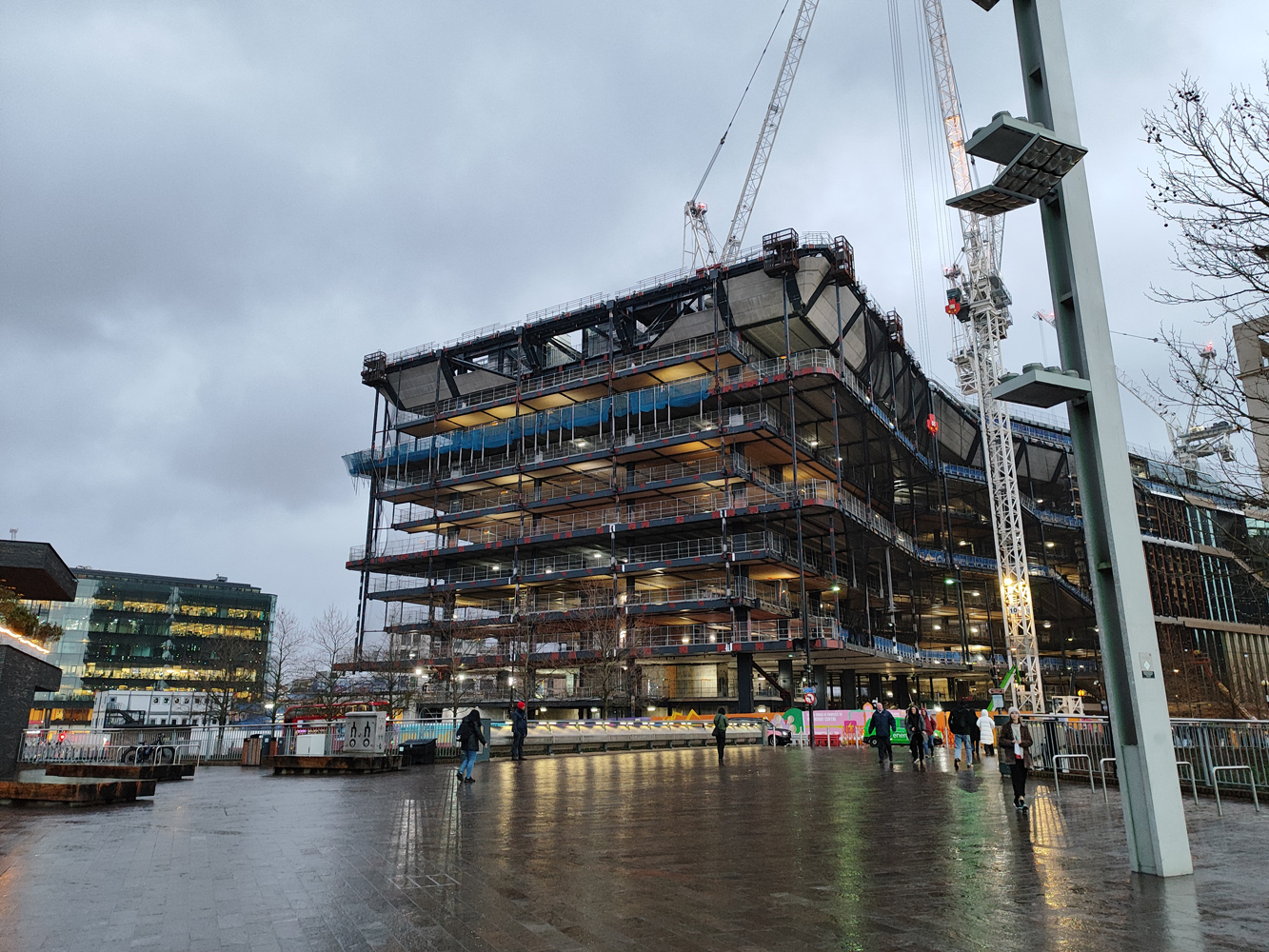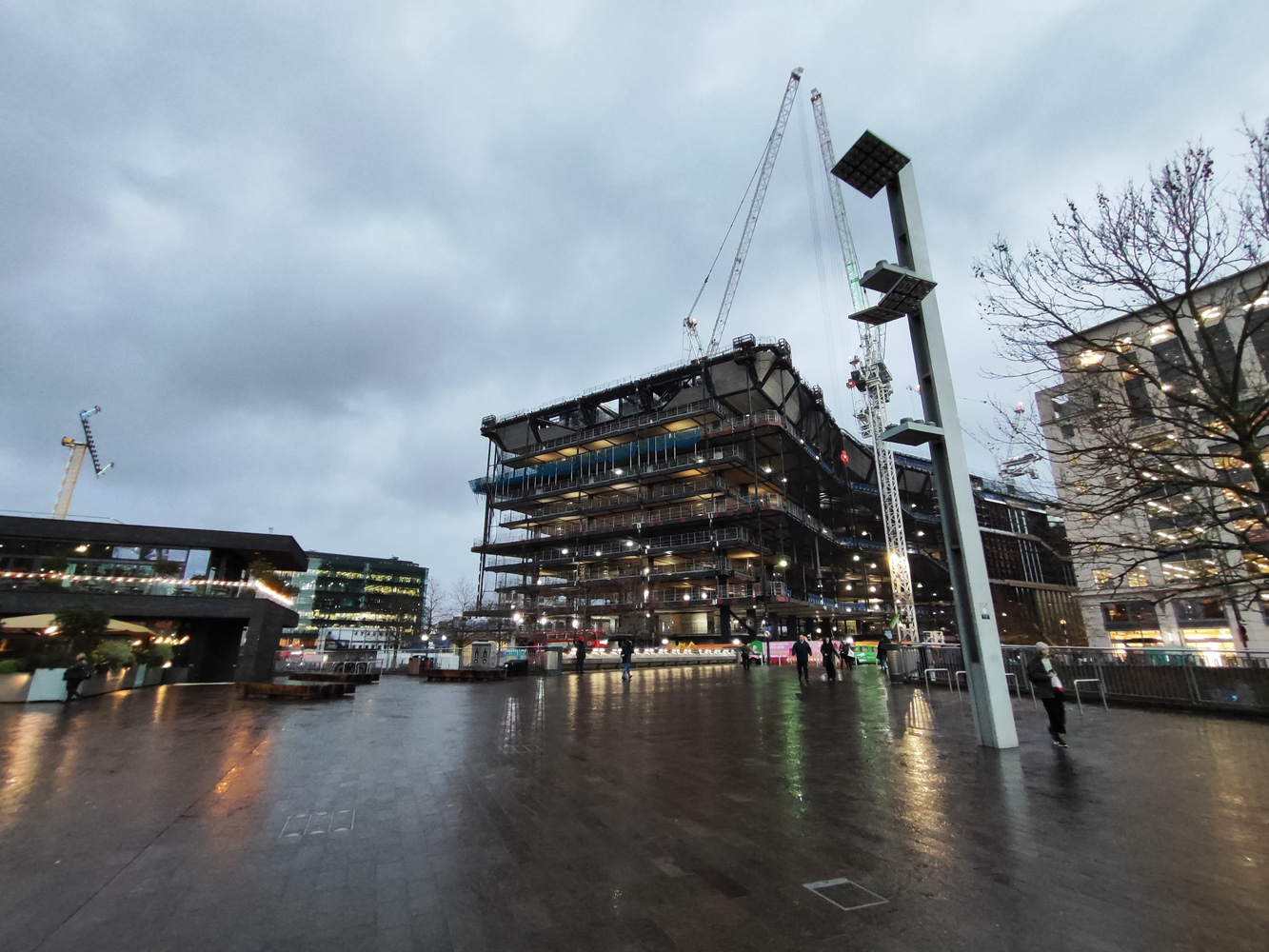 You don't have any optical zoom or optical image stabilization, so zoom is all digital, and it's held together electronically. In poorly lit conditions, therefore, the phone has mediocre performance and reach. That said, fire up 108MP mode, and if you've got great lighting, you can capture a detail-rich shot that can be cropped right into. This mode's also what you'll want to switch to if you want more natural-looking, less processed photos.
This time, you do get 4K video capture – missing from the X4 Pro 5G, but you still don't get RAW capture, so photography enthusiasts who don't like Xiaomi's processing will want to look elsewhere.
Performance and battery life: souped-up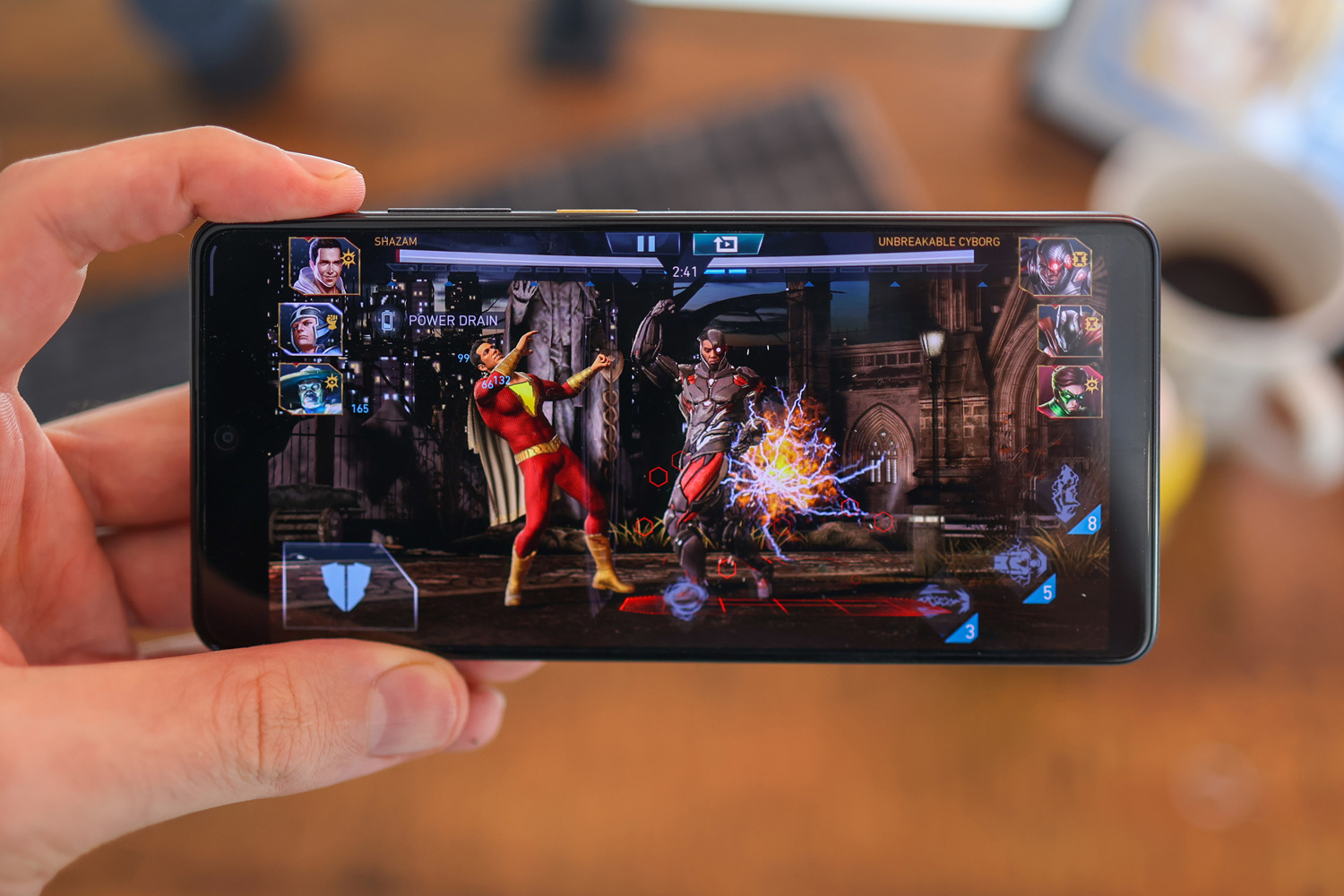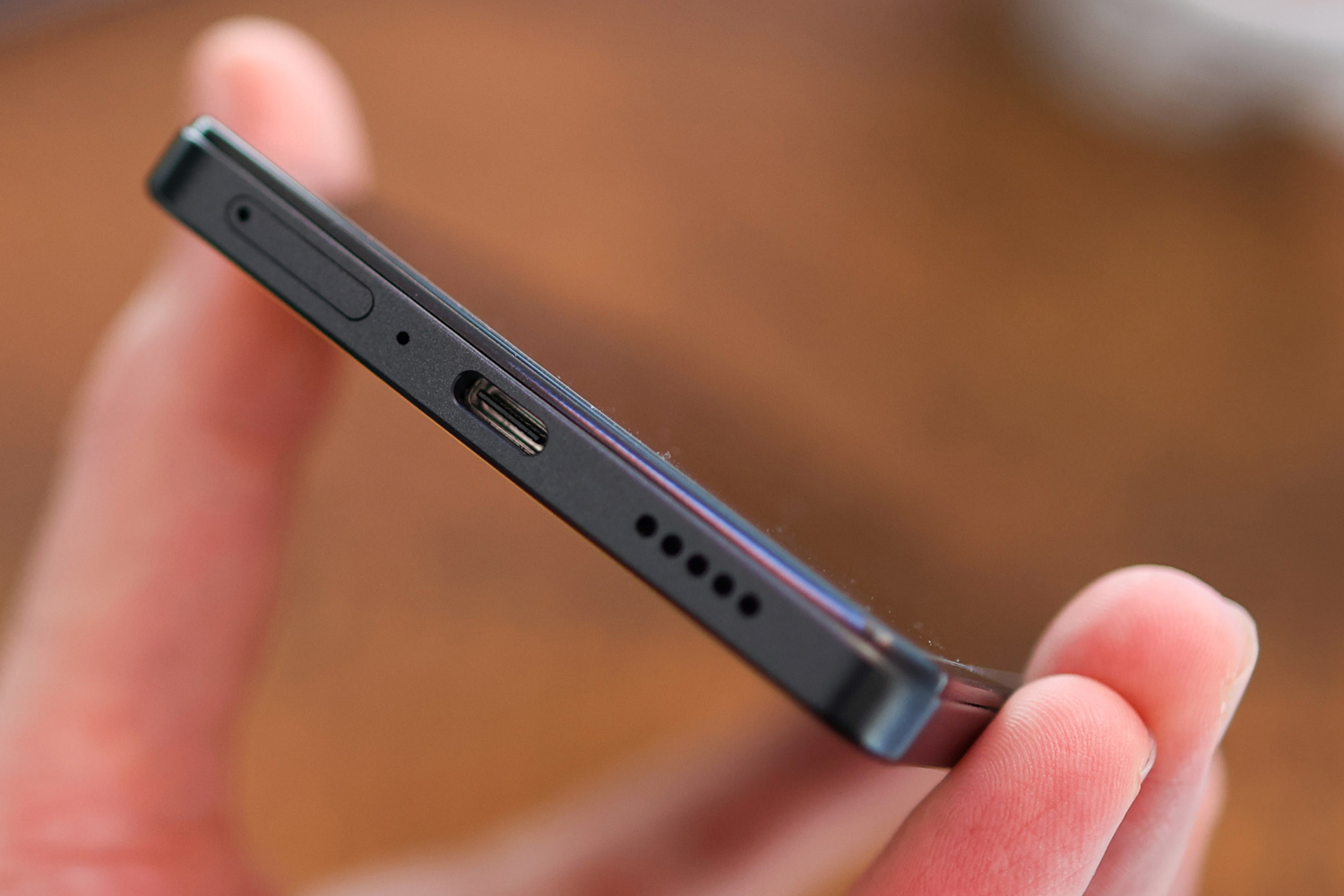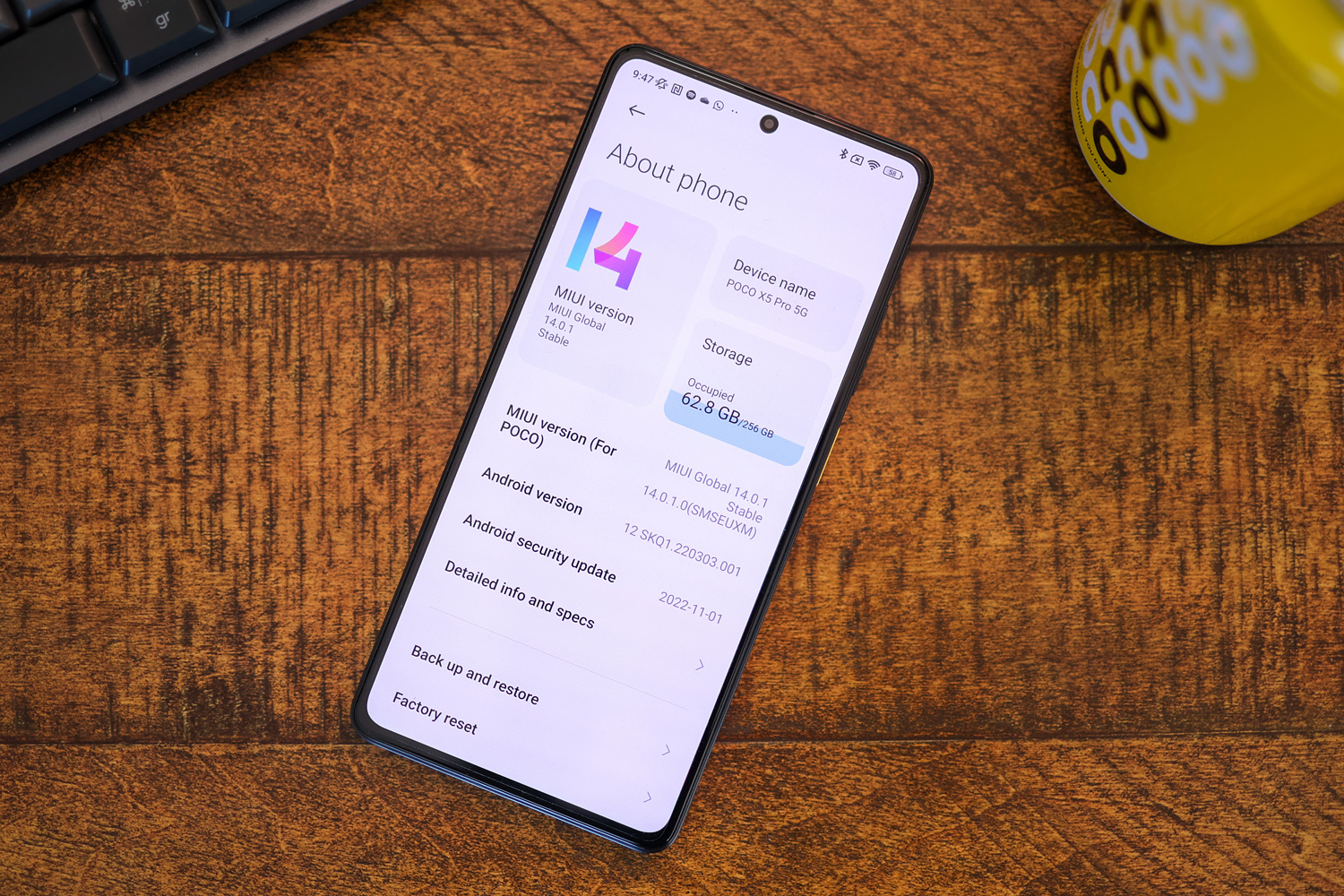 The Poco X5 Pro 5G's highlight is its Snapdragon 778G processor. This octa-core CPU is clocked at up to 2.4GHz and a marked improvement over last year's Snapdragon 695. Benchmarks read far better, with a Geekbench multi-core score of 2950 versus around 2000 on the X4 Pro.
The X5 Pro also plays back games like Injustice 2 more smoothly than its predecessor, and unlike some cheaper phones running low-end MediaTek Helio power, runs Marvel Snap at maxed-out 60fps settings without any grumbling.
When we fired the Poco X5 Pro up, we saw the MIUI 14 logo pop up, and thought "ooh nice, the new version of Xiaomi's UI, this must run the latest version of Android." Turns out, it doesn't, so you're missing out on maximum future-proofing and Android 13 flourishes.
MIUI feels like a far cry from vanilla Android in places, but unlike the X4 Pro, thanks to its extra power, animations are smooth on the X5 Pro, and the UI is actually handled pretty well, even if it won't be to Android purists' tastes.
Launching in two configurations – either 6GB RAM plus 128GB storage or 8GB plus 256GB storage, we tested the maxed out model. Whichever one you go for, don't expect expandable storage, but the phone does offer Dynamic RAM, so you can carve out up to 5GB of internal space to dedicate to it.
Running with the mantra of if it ain't broke, don't fix it, Xiaomi's 5000mAh battery and 67W turbo charging are back for round two, powering the phone up in around 50 minutes and lasting all day long. Wireless charging is absent, which is no surprise at the phone's price, but there is a fast charger in the box.
As for biometrics, you can securely get into the phone by tapping the power button which is also a fingerprint scanner, or with face unlock – less secure, but still convenient. Both worked well in our week with the device.
Poco X5 Pro 5G verdict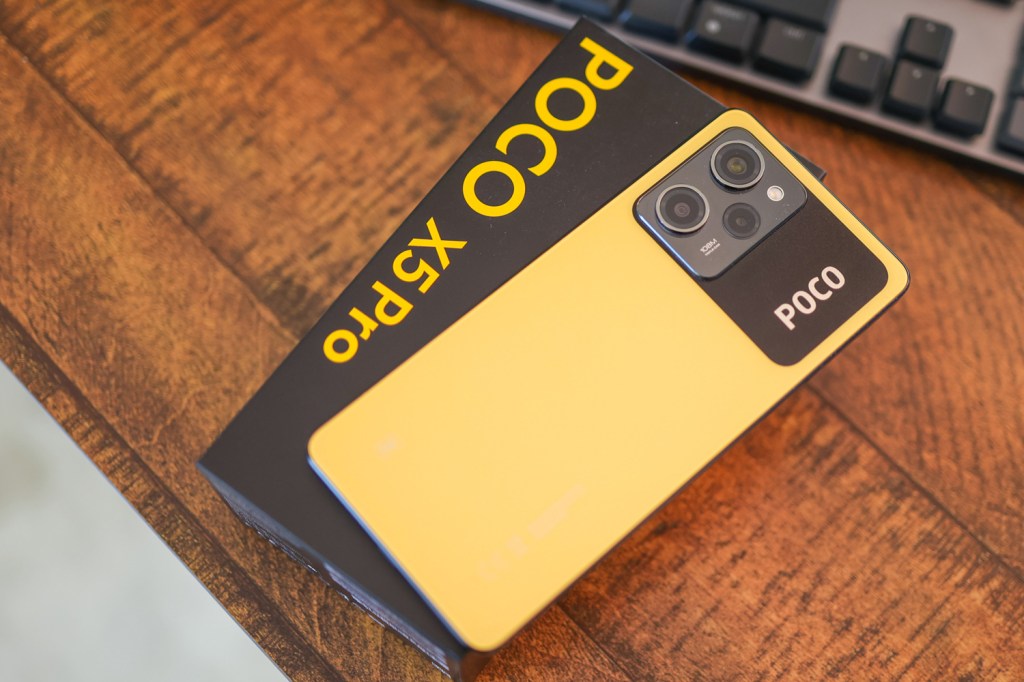 On the surface, there isn't much that makes the Poco X5 Pro a worthy upgrade to the X4 Pro, but the extra power inside actually goes a long way to improve the user experience. Specifically, the X5 Pro is a better budget-gaming phone, and the whole UI runs smoothly too. The phone's also thinner and lighter than its predecessor, and it brings back its great battery life and fast charging – all good stuff.
Less good is the fact there haven't been any meaningful updates to the camera beyond the addition of 4K video recording this time around. The screen doesn't get as bright as the X4 Pro's either, and the weird-feeling plastic back won't be for everyone.
Caveats aside, though, we enjoyed reviewing the Poco X5 Pro 5G. It's one of those budget phones that doesn't leave you feeling like you're compromising on too many things, so if you can find it at the right price, we can certainly recommend you pick one up.
Stuff Says…
Far from perfect, but perfectly good at certain things, the X5 Pro 5G is a welcome refinement to the line.
Good Stuff
A good screen for a midrange phone
The main camera grabs plenty of detail
Rapid charging & strong battery life
Bad Stuff
Weak secondary cameras
Textured rear feels a bit cheap
MIUI 14 is a heavy Android skin
Poco X5 Pro 5G technical specifications
Screen
6.67in, 2400×1080 OLED w/ 120Hz
CPU
Qualcomm Snapdragon 778G octa-core
Memory
8/12GB RAM
Cameras
Camera 108MP, f/1.9 main w/ PDAF, 8MP, f/2.2 ultrawide, 2MP f/2.4 macro.
16MP, f/2.5 front
Storage
128/256GB on-board
Operating system
Android 12 w/ MIUI 14
Battery
5000mAh w/ 67W wired charging
Dimensions
163mmx76x 7.9mm, 181g