Polar Ignite review
Does Polar's latest set the wearable world on fire?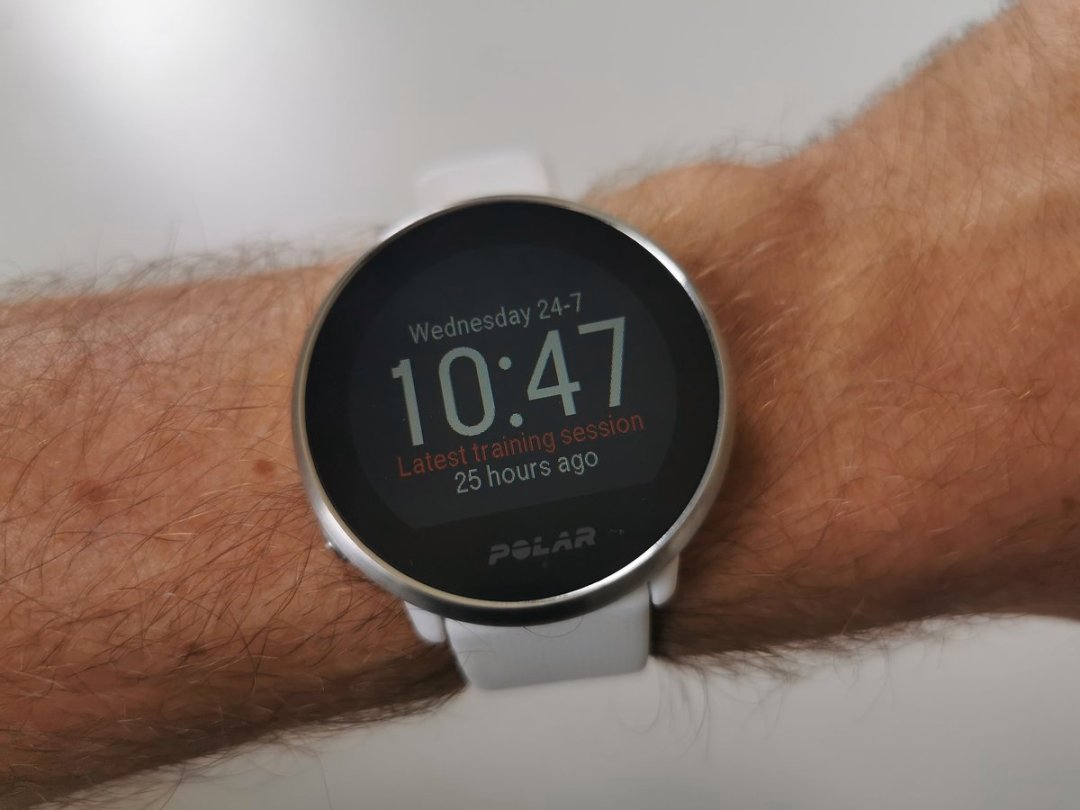 In recent years, Polar has become the fitness industry's dark horse. While it has been embedded in developing heart-rate monitoring devices for training since the '70s, the Finnish firm was a little late to the smartwatch game, launching its first wrist-reading heart-rate monitor, the A36, in late 2015.
Even then, it took Polar some time to prove itself in a wearable market swamped with already well-established tech brands such as Apple, Fitbit and Samsung, and thus it didn't really make waves in a mass-market capacity until a year or so ago.
However, since then the company has become recognised for its great lineup of wearables that deliver accurate readings, detailed data and clever ways of displaying everything in a well-designed package (read: a watch you're not embarrassed to wear). The likes of its Vantage series released over the last year have helped, too, bringing some fresh features onboard in a great design that earned it some wonderful reviews across the fitness world.
So now we have its latest release, the Polar Ignite, which claims to offer many of the same features in the flagship Vantage V but for a much lower price and in a slimmer form. But does it live up to its pricier siblings?
DESIGN: LIGHT AS A FEATHER
The Polar Ignite is available in three different colours: black, white, and yellow. We reviewed the white edition, which for some unknown reason looks the cheapest of the three. Although it's worth noting that it's compatible with any standard 20mm watch straps, so you can always change up the colour if need be.
The Ignite also feels less on the premium side due to it being so lightweight, weighing just 39g. There's an argument that it's better for fitness weareables to be as light as possible, but in our opinion, a bit of extra weight feels more like you're getting your money's worth. Nevertheless, it's a really comfortable device to have on the wrist, so much so that you'll forget you're wearing it.
The Ignite's round watch face with metallic rim gives a fun and stylish look, and the colourful screen – which we'll talk about in more detail in a bit – complements it really well. There's just one physical button on the bottom left-hand side, which isn't the easiest to press, but works well nonetheless and acts predominantly as a 'back button' in relation to most of the watch's touchscreen commands.
SCREEN: DON'T GET TOUCHY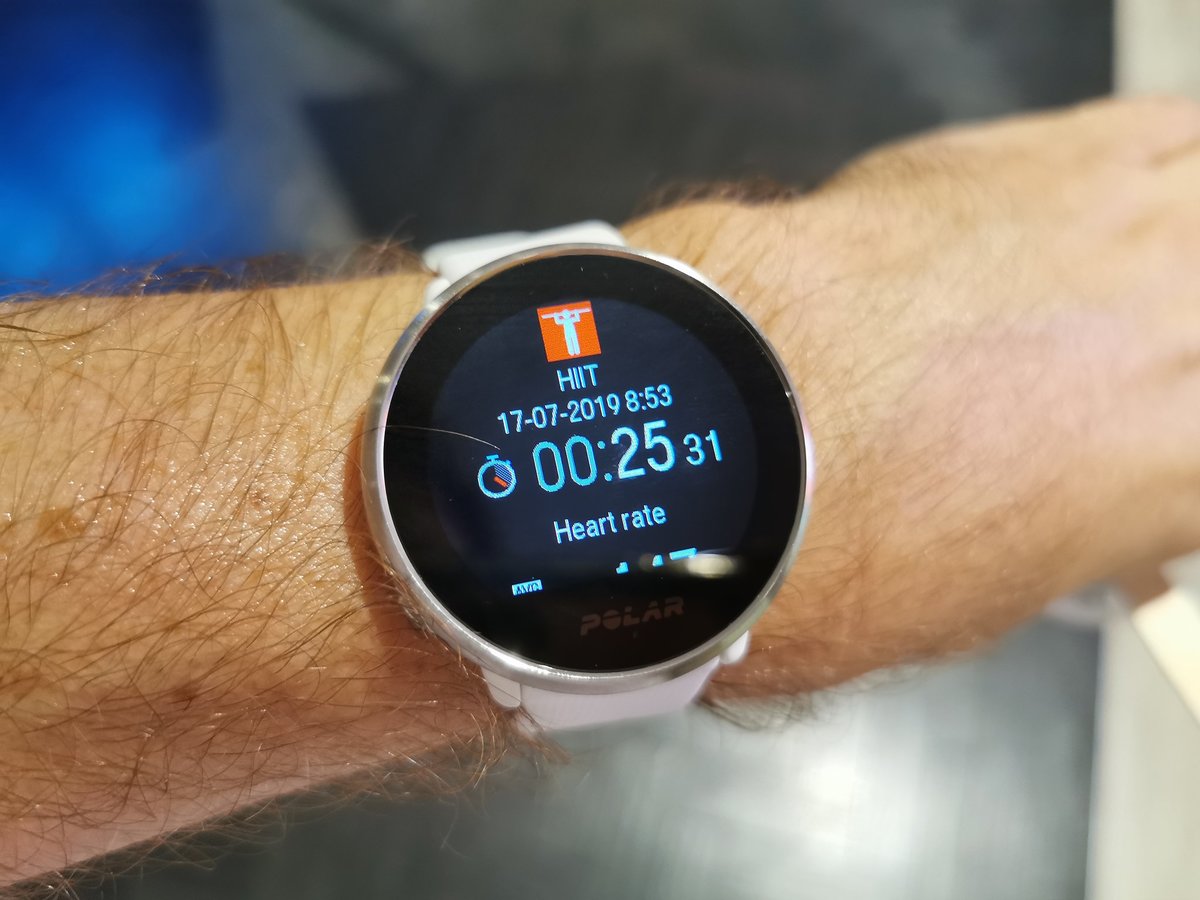 The Ignite touts a full colour touch display with a 240×204 resolution. It's bright and sharp in terms of display, but it's the screen's operation that lets it down a bit.
It's touchscreen as opposed to being operated solely by buttons like previous Polar smartwatches, and while this is mostly responsive, it's not quite as nippy as we'd like. For instance, you need to press the physical button to bring up the main menu and begin recording a workout, and then hit the "start training" option to choose from the list of workout types. However, sometimes the screen won't recognise your touch command, and you'll need to tap it a few times in order to do so. Not a big deal, of course, but being just a tad fiddly can make it annoying to use – especially if you're rushing to start your workout and want to get going right away.
Saying that, the display itself is really good quality. It's not Apple Watch standards, but for £175 we weren't expecting it to be. Data is displayed well and in a nice, vibrant way, which makes working out with the Ignite that little bit more enjoyable. It's a shame, though, that the bezel is a little thick, not reaching the end of the watch face. Again, this makes it look a little cheap.
PERFORMANCE: BIG THINGS; SMALL PACKAGES
Polar is known for its unique smartwatch features, and it doesn't disappoint with the Ignite. The brand has recognised that working out can be pretty boring, especially if you do exactly the same routine every time. The Ignite looks to change things up depending on your fitness level in the form of "Adaptive Training Guidance", which it more snappily refers to as FitSpark.
The FitSpark tech uses data gathered by the Ignite, including your training history and sleep score, to suggest exercises within cardio, strength training, and performance categories that won't push you harder than you can handle. The workout suggestions are presented clearly on the display and it's very easy to follow. A nice touch.
Everything you do while wearing the Ignite is recorded via it's Precision Prime heart rate monitor, which is the same as that seen in the higher-end Vantage series. It combines three sensors to give as accurate a reading as possible, while its built-in GPS can track your speed, distance, route and altitude. This means workout data is not only very detailed but also highly accurate and reliable. Again, it's also presented really well on the watch screen, allowing you to swipe across to see more during a workout, if needed.
As for sleep, tracking is automatic, so no need to tap a button before you nod off. It'll record how long you slept for, how much of it was restful, and how much was restless – but won't tell you how to catch more Zs if you're not getting enough. You don't get a summary of your sleep data when you wake up, but you can find this in the Sleep section of the Polar Flow app, and if anything like us, you'll be surprised just how detailed it is. It offers you a score of your sleep quality depending on how much deep, moderate and REM sleep you've had during the night before, alongside tips on how to improve it.
The rest of the app is just as impressive, offering a daily, weekly, or monthly summary of your activity in one place, adding up the steps, distance travelled, calories burned, total active time and how much of your "active goal" you've achieved. It's a very intuitive app that might not be the most beautiful of designs but definitely does the job regarding depth of insight.
In terms of battery life, the Ignite lasted just short of six days before needing a recharge, which is more than the five days quoted by Polar. This was using the watch every other day for a workout but not always for sleep tracking. This might also be because we only used the watch's GPS features for one run during this time, too, which drains the battery much quicker (Polar quotes it at 17 hours of continuous use between charges).
Polar Ignite verdict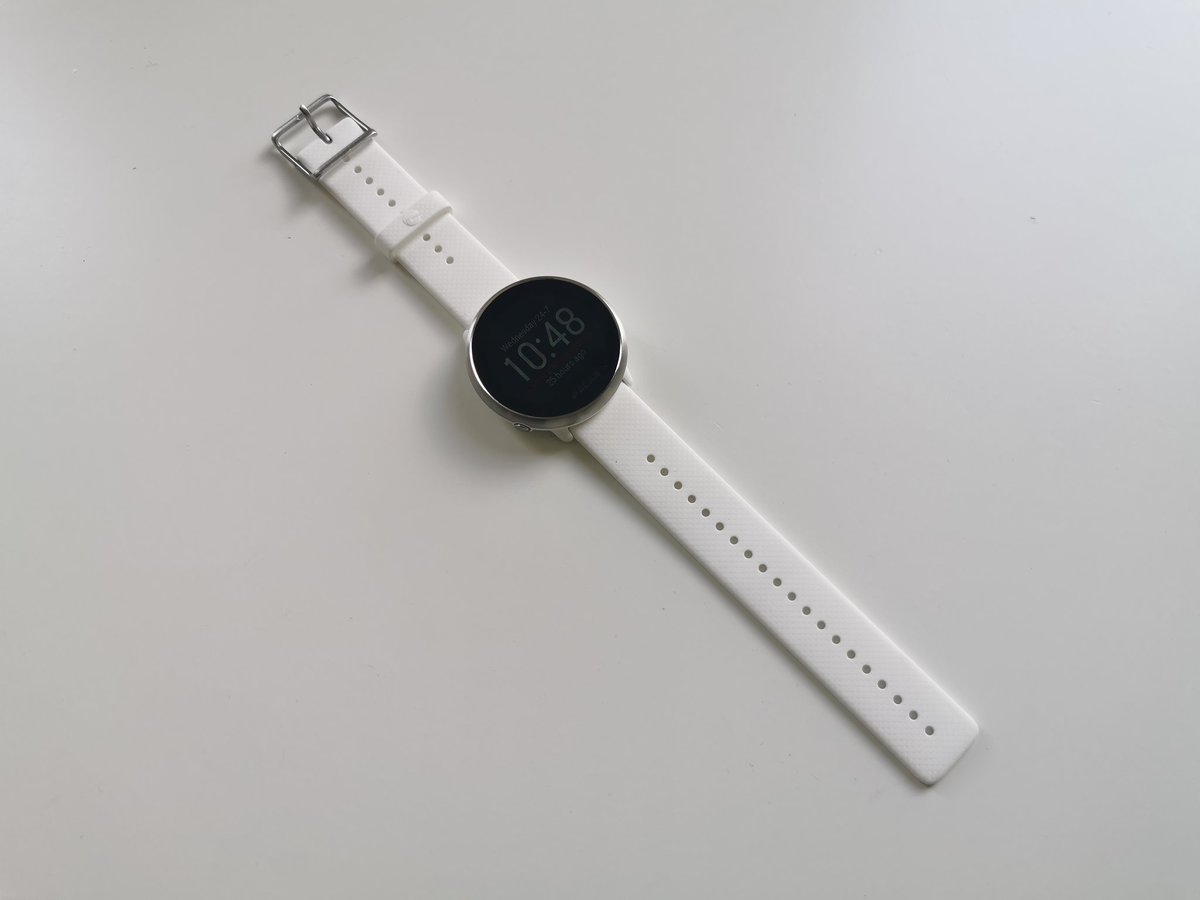 The Polar Ignite might feel a little on the cheap side compared to its more expensive counterparts, but this is far outweighed by the number of great fitness features it has bundled with it.
With options to track just about any workout you and lots of data to delve into afterwards, it does everything you'd expect of a smartwatch, save for a few of the more fun lifestyle features that many of its competitors have, such as music and contactless payments.
At £174.50 though, it's exceptional value for money when you consider the amount of tech onboard, and we'd recommend it to anyone except perhaps the most hardcore fitness nuts (there's no multisport tracking option for triathlons for example). But if you work out often and are looking for a reliable conpanion, you could do a lot worse than the Ignite.
Stuff Says…
A great little watch bursting with fitness features and at a price point that you'd be lucky to match elsewhere
Good Stuff
Light and slim
Great features for the price
Nice, bright screen
Good sleep insights
Detailed app
Bad Stuff
Cheaper feeling than existing Polar watches
Touchscreen responses could be better
Lacks smarts like music and payments