Procreate 4 for iPad review
A first-rate digital painting tool. Makes you feel like a kid armed with the contents of an entire art store.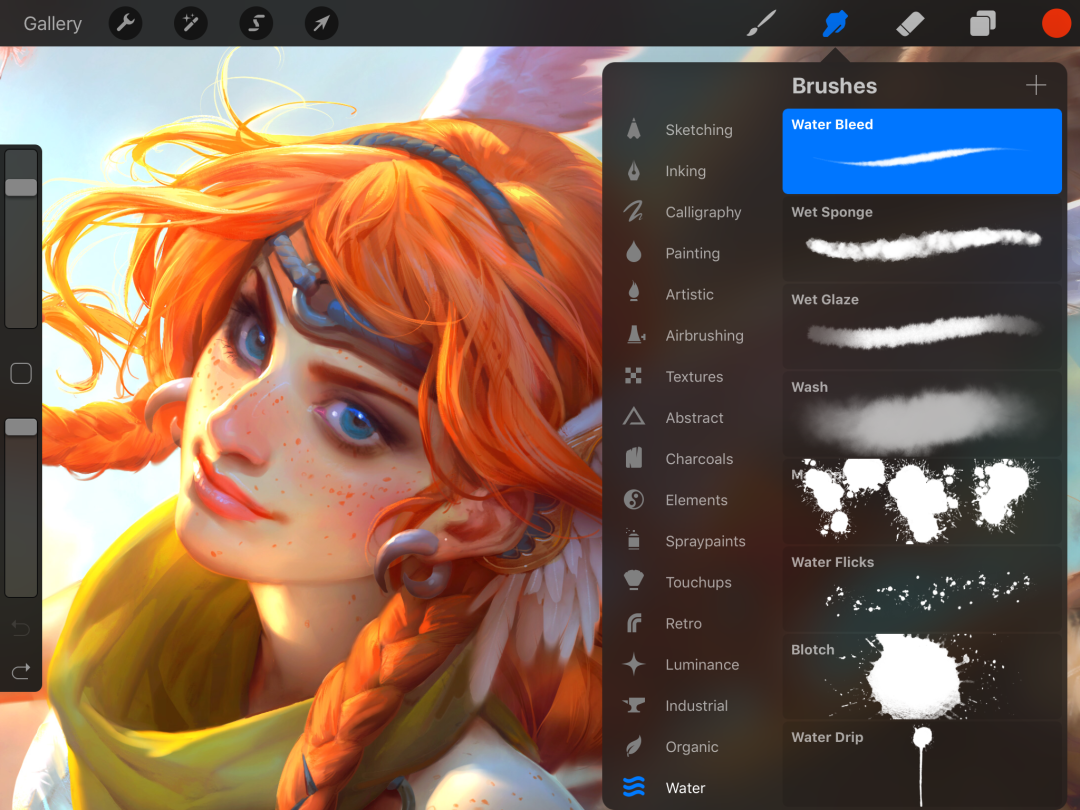 A turning point in the perception of iOS as a creative platform occurred in 2009. Jorge Colombo painted a cover for The New Yorker entirely on an iPhone. The notion of mobile devices being purely for consumption was obliterated; but Procreate 4 takes things further – almost sidelining desktop computing in the world of the digital artist.
That might sound like hyperbole, but Procreate is a superb app. It offers the depth and power demanded by jobbing artists, yet has an immediacy and accessibility to suit even those who've never before put finger – or stylus – to digital canvas.
You've got the touch
As you'd expect, Procreate's interface is heavily optimised for touch; but it's also designed to simultaneously get out of your way and provide fast access to tools. A menu strip is where you select brushes, effects, and layers; at the side of the screen, a bar houses brush size/opacity sliders and undo/redo. You can go full-screen, but there's rarely a need.
The brush selection marries the traditional – pens; paintbrushes; charcoal – and the offbeat. Touchup brush 'Zombie Skin' blotches skin to turn someone into a Walking Dead extra; the gorgeous 'Lightbrush' enables you to give the subject of your art a dazzling glow.
Even on older iPads, the app's responsive when laying down slabs of digital paint. And the range of brushes means Procreate's great when you just want to play. The Abstract brush set is wonderful when you feel the need for some throwaway cathartic doodling.
Does it blend?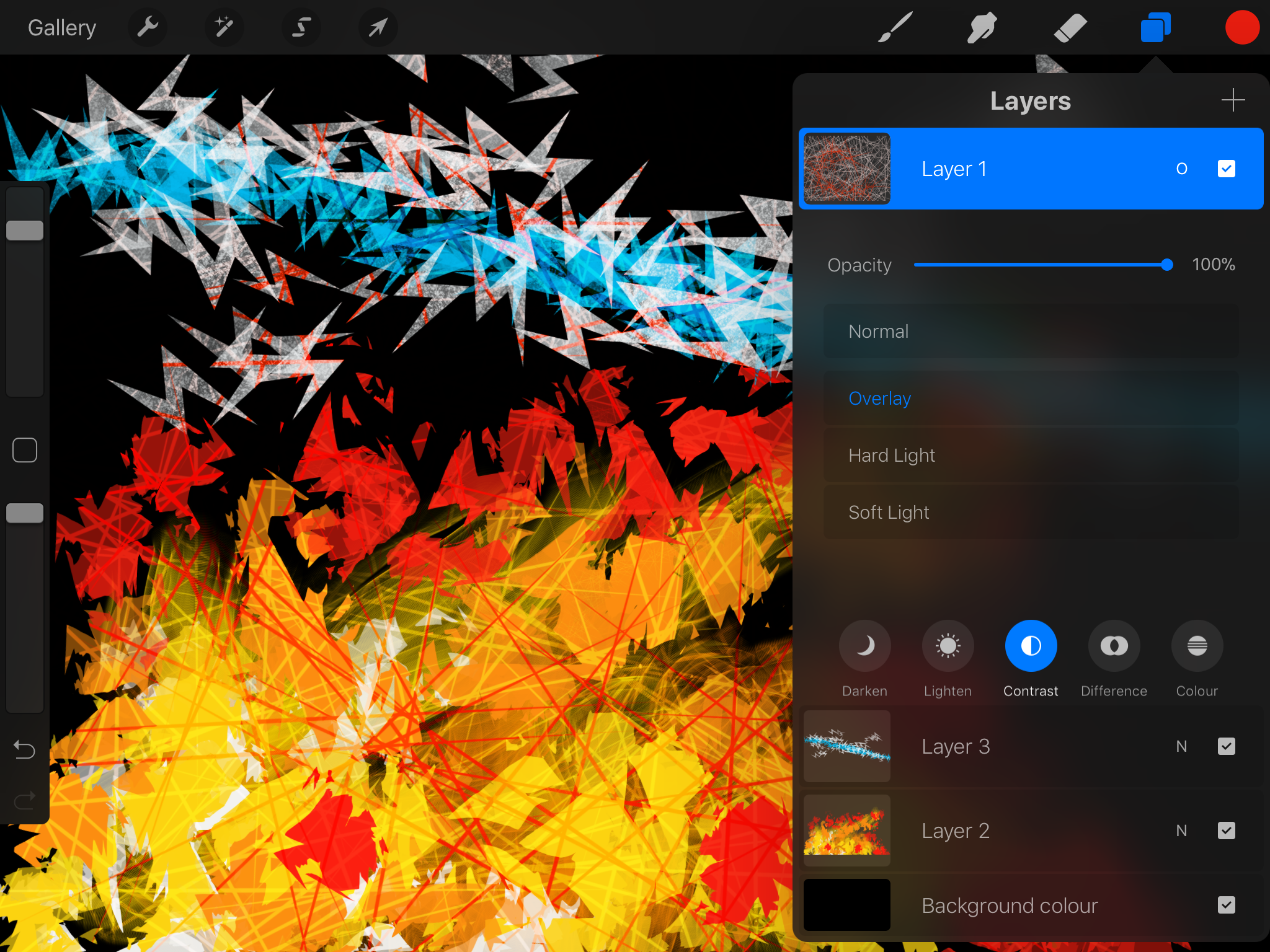 For the most part, on-screen paints and inks are a decent representation of real-world media – although don't expect realism to the level of Painter on the desktop. You won't, for example, drag a pencil through a dollop of digital paint and see the latter respond in the slightest. Colour mixing's resolutely digital, too – blue and yellow combine to make an oddly drab grey.
But from a creativity standpoint, Procreate helps you expand your horizons the more you explore. If you find you're no longer excited by the dozens of brushes, you can make your own. Should you want to get your vanishing points right, there's a perspective grid with optional snapping. And then there are transforms, masks, layer blend modes, and effects, all of which can take your work in new directions.
Hide and seek
The one criticism of this power is it's sometimes tricky to discover. Key features can be hidden away, meaning you might miss the cut/copy/paste menu activated with a three-finger swipe, or the radial Quick Menu you can stuff with six actions that spring up on a long press.
But then this is in keeping with Procreate's desire to not drown you in palettes and buttons. This app just wants to get you painting, and assumes anyone who wants to find out more will spend a few minutes reading a manual.
In all, it's a great buy. And although the ten-quid price-tag might suggest Procreate is geared towards seasoned iPad artists, it's ideal for anyone armed with an iPad who fancies a spot of digital painting – and a robust, feature-rich, friendly environment in which to do so.
Procreate is out now for iPad. A simplified take for iPhone, Procreate Pocket is available for £2.99. Find out more about the app at procreate.art
Stuff Says…
A first-rate digital painting tool. Makes you feel like a kid armed with the contents of an entire art store
Good Stuff
Superb range of brushes
Intuitive but deep
Excellent performance
Bad Stuff
Some 'hidden' features
Colour mixing may flummox