Realme 3 Pro review
More than just another plastic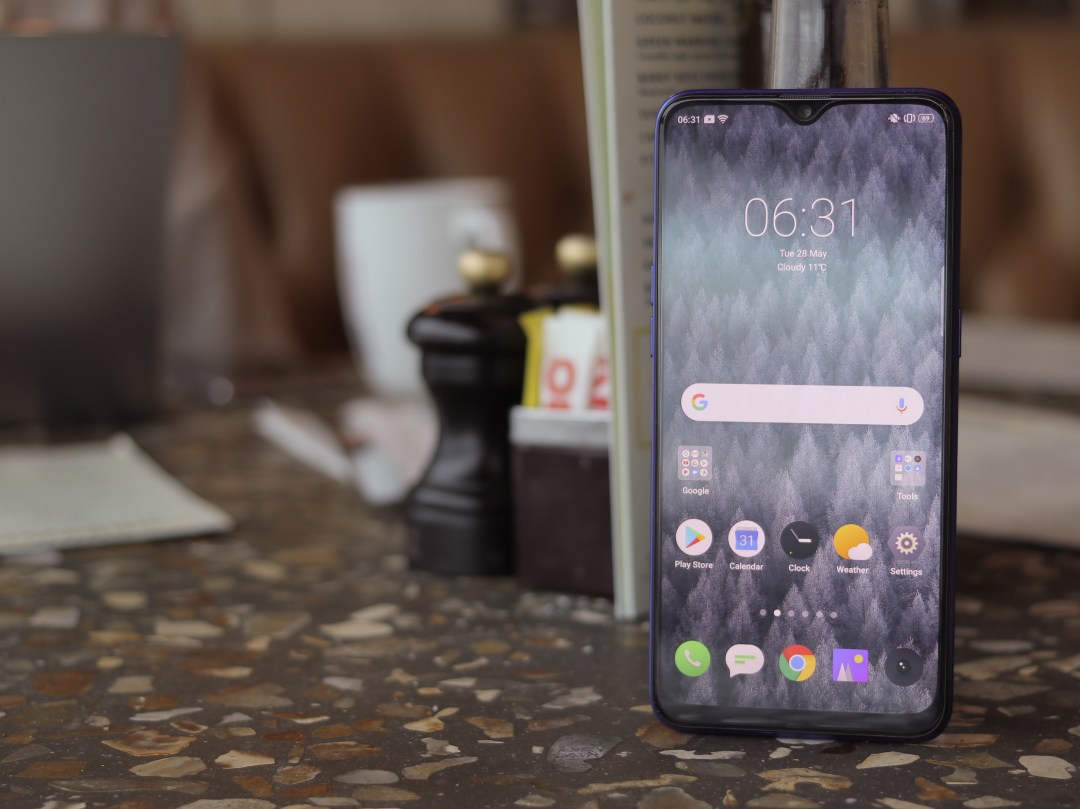 When we found out that a new mobile player would be launching in the UK – we had our reservations.
After all, what could Realme and its Realme 3 Pro possibly offer that other smartphones can't – other than a whole lot of deja vu? According to Realme, its Pro 3 has a best-in-class camera and the fastest charging in its price range.
You also get a very flashy design, complete with an Honor/Huawei-esque gradient finish, and what looks like a fair amount of OnePlus thrown in for good measure, not to mention a name that feels like it was coined to sound just like Xiaomi's Redmi brand.
If all these similarities with rivals start to turn you off though, suspend judgement and read on, our experiences with the phone might surprise you as much as they did us.
Design: Lookatme Lookatme!
The Realme 3 Pro is available in three colours – Carbon Gray, Nitro Blue and Lightning Purple, with the latter two choices being the ones to go for if you want a phone that commands a bit of attention.
Matte plastic sides meet a high-gloss plastic back, the latter featuring a similar finish to the back of the Honor 10 Lite. As for the front, it's all screen, and is shielded by both Gorilla Glass 5 and a pre-fitted screen protector.
With a case in the box, the plastic back is also guarded at no extra cost, making for a couple of welcome value adds before you even fire it up.
We do like the phone's finish, despite our Huawei comparison jibe earlier. It delivers character in spades, and while its plastic back feels a touch hollow when compared to the glass Redmi Note 7, its ergonomic curve makes for a softer in-hand feel that's comfortable to hold.
Ports and buttons include a micro USB and headphone port at the base of the phone, along with a mono-speaker.
On the right, there's a power button and to the left, volume buttons and a SIM slot, which houses a tray that takes two SIM cards and a microSD card simultaneously.
There's no IP water or dust resistance rating, but at the Realme 3 Pro's price, we wouldn't expect it.
With a dual-camera around the back and a fingerprint scanner, which works well, the phone is checking all the 'must-haves' off our list I when it comes to midrangers – it's off to a strong start.
Screen: Deja vu done right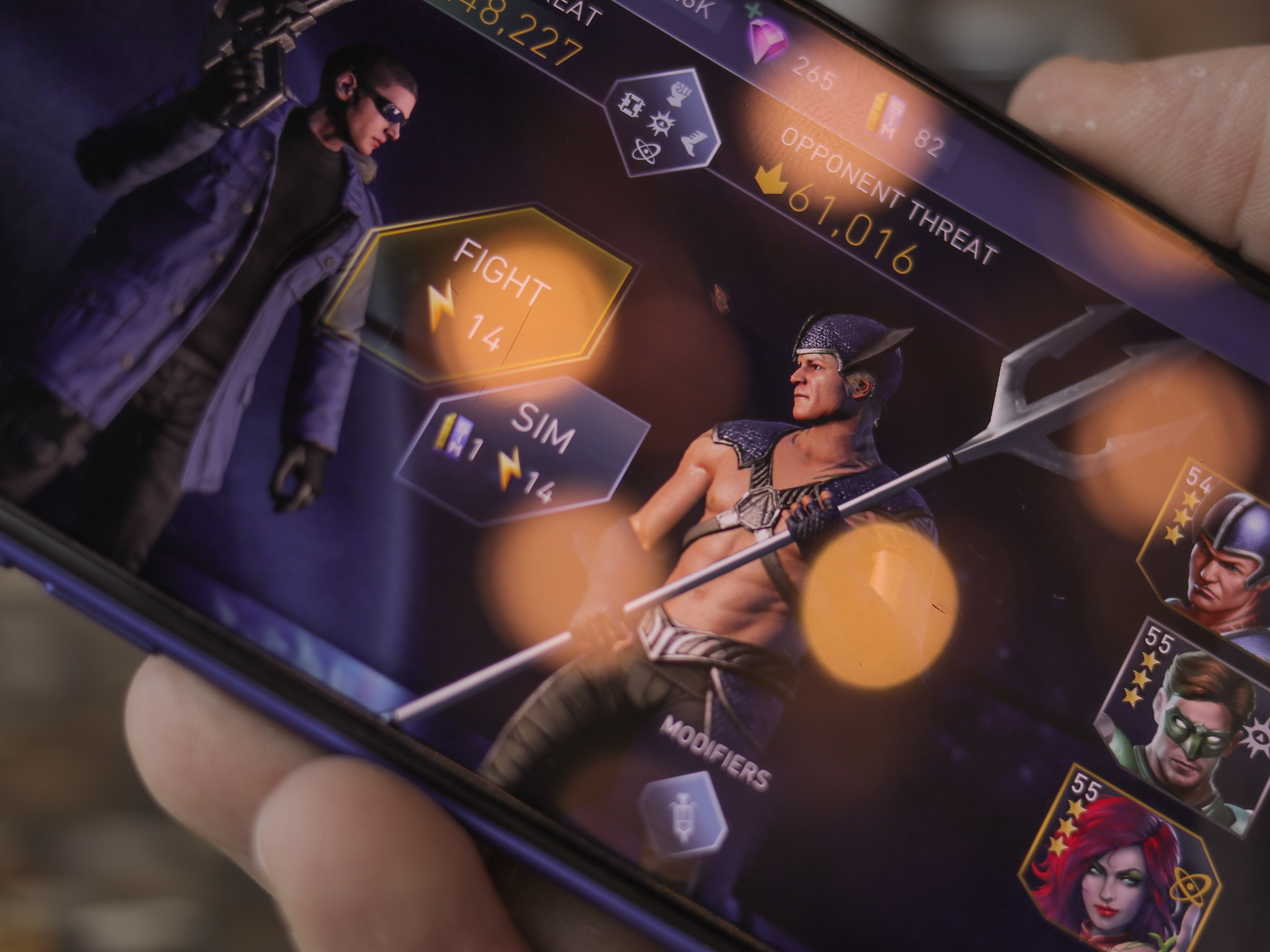 We've seen these screen specs before: 6.3in, 1080 x 2340 pixels and a 19.5:9 aspect ratio – it's the same spec to the letter as the screen of Xiaomi's Redmi Note 7 – but that's no bad thing.
At 6.3in, it's flagship big, yet smaller than the iPhone XS Max or the Huawei P30 Pro, but bigger than the Pixel 3, so you've got plenty of room for thumbs and fingers to type, swipe, and tap on.
While its display isn't the beautifully bold and deep AMOLED screen technology, as found on all the aforementioned flagships, the Realme 3 Pro's IPS LCD screen looks excellent.
It also trumps pricier handsets including the iPhone XR when it comes to clarity, with over 400 pixels in every inch of screen. All that combined with strong viewing angles and respectable colour reproduction, and we're onto a winner.
Where the Realme 3 Pro steps further ahead though is when it comes to software. There's a white balance slider, so you can customise your experience to suit your eyes, and the blue light filter is also customisable, so you can basically make the screen look like magma if you want to.
In addition, rather than just tint your screen orange, the filter offers up granular settings that make otherwise awkward to find features like inverted colours and a greyscale view easier to access.
Software: You say Color I say Colour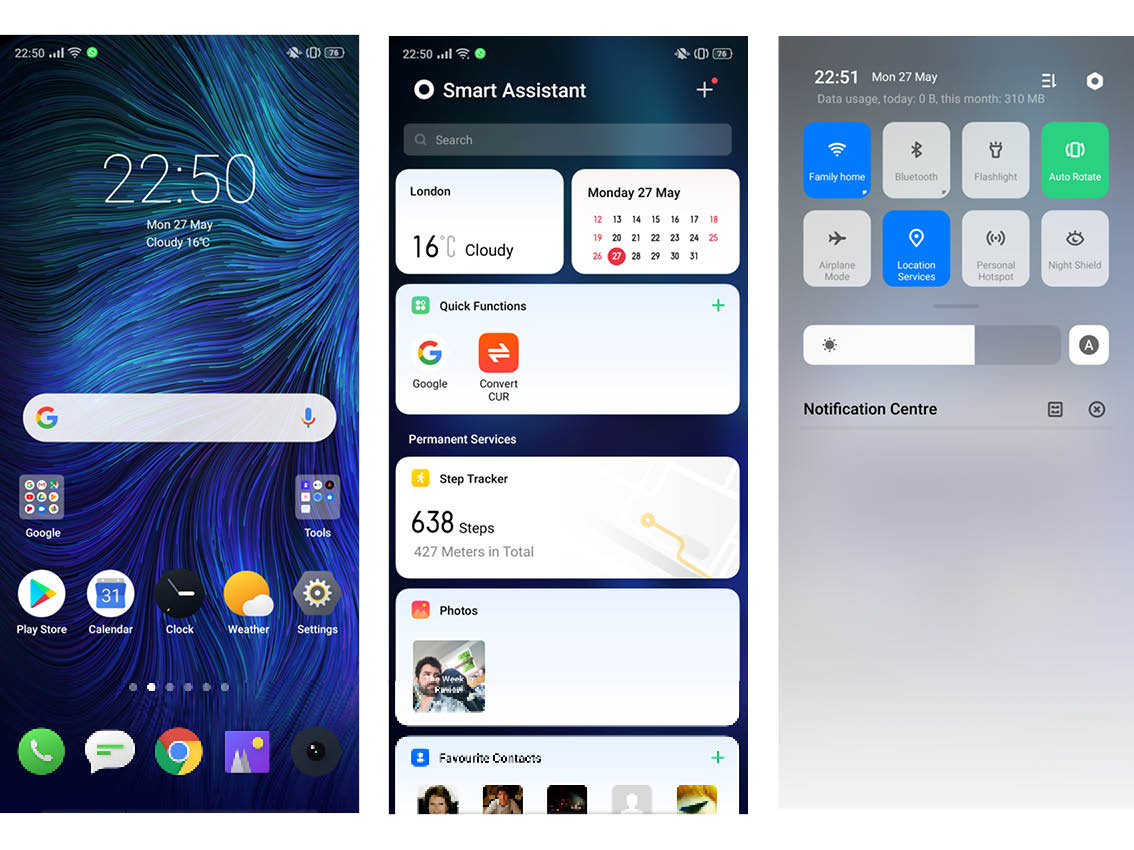 Color OS, Oppo's custom UI that sits atop Android 9 is instrumental to the Realme 3 Pro's experience. It's well optimised and offers some meaningful customisations to Android, so while we're not wild about its look, its shortcomings are definitely overshadowed by its strengths.
The crux of the experience hinges around multiple home screens, which can be populated by app shortcuts and widgets. Want an apps drawer? That's up to you. Fancy navigation buttons? They can be fired up or swapped out for gesture navigations. The whole UI experience is seriously customisable, which is definitely a boon for anyone who wants to make their phone their own.
To the left of the home screens is a panel that displays quick functions, shortcuts to favourite contacts and more. Swipe in from the right in a predefined portion of the screen, and you get a 'smart sidebar', reminiscent of Samsung's 'edge display', available for its curved screen devices. This works great, delivering shortcuts to frequently used apps and services in moments.
We're nowhere near done reeling off the phone's customisation options – you can auto power on/off the device if you want to, or swipe down with three fingers to take a screenshot. Swipe up with three fingers to activate split-screen mode – and more.
What's particularly interesting about our week with the Realme 3 Pro is that we ended up using a lot of Color OS's customisations to Android despite only activating them to test them out.
Furthermore, we're already anticipating missing them when we move back to our much shinier, much pricier personal flagship smartphone – so considering its £175 starting price, you can colour us impressed.
Performance: This thing punches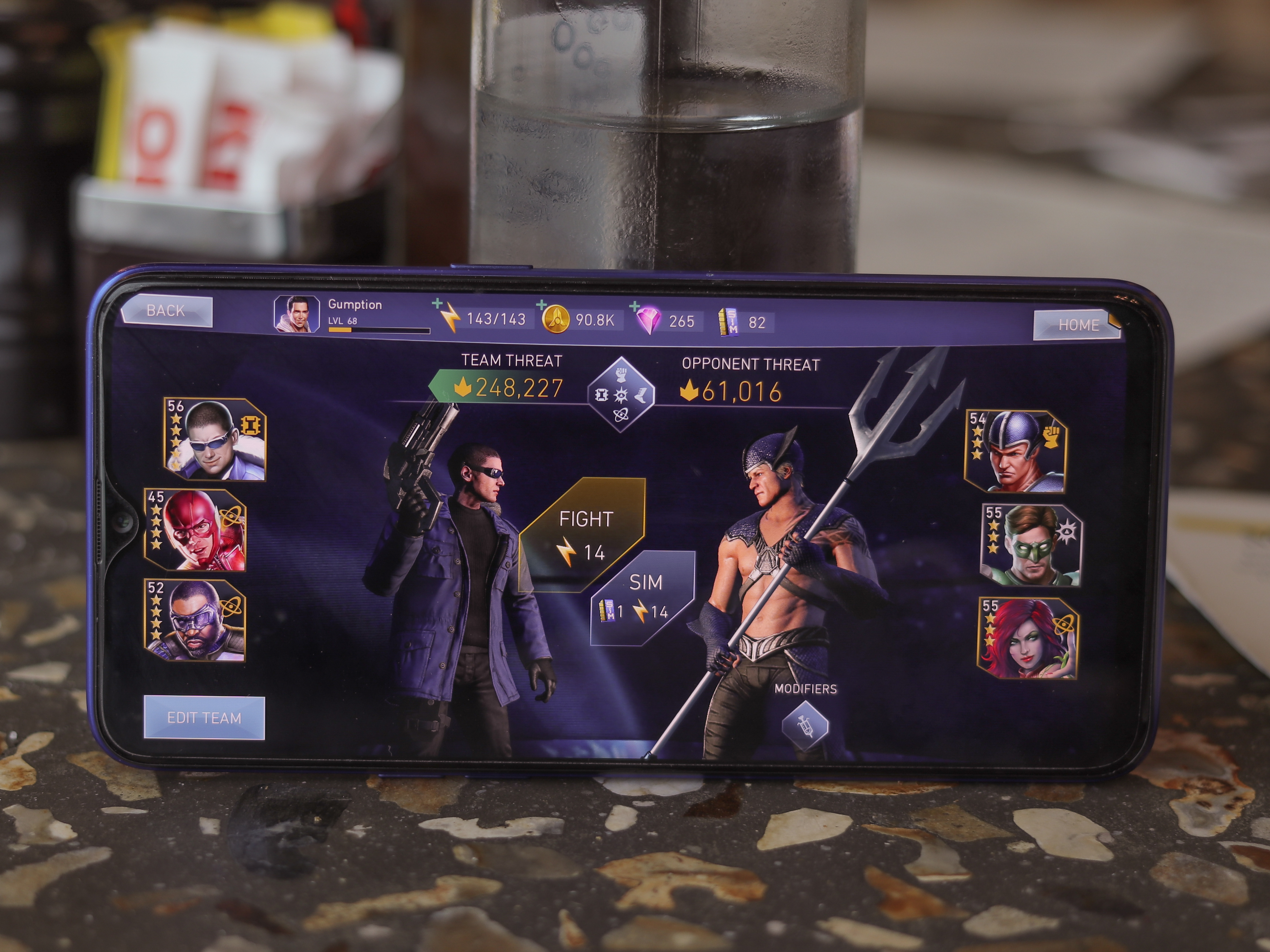 The Realme 3 Pro is available in two configurations – 64GB storage/6GB RAM (£175) and 128GB storage/6GB RAM (£220). Combined with a Snapdragon 710 processor, everything checks out to deliver a phone with power that punches way above similarly priced phones like the Huawei P Smart 2019 and the Moto G7 Power.
When you consider much pricier phones like the Huawei P30 Lite feature inferior internals and the same 128GB storage as the £220 version, we can't help but be impressed by the Realme 3 Pro – we'd pick it for gaming over the aforementioned any day of the week.
Unsurprisingly therefore, we had zero issues with performance in our time with the higher spec version. The user interface was smooth, 4K video recorded and played back beautifully, and benchmark results bettered those of most midrangers.
If you are a gamer, while power won't let you down, the mono speaker is easy to cover up, so be wary of that. Speaker performance is great, with volume and clarity both being on-point. There's also a headphone jack, not to mention Bluetooth 5.0, and despite a healthy list of connectivity options, sadly, the one omission is NFC – something we would have loved to have seen onboard for handy mobile payments.
Camera: No funny business, it's just great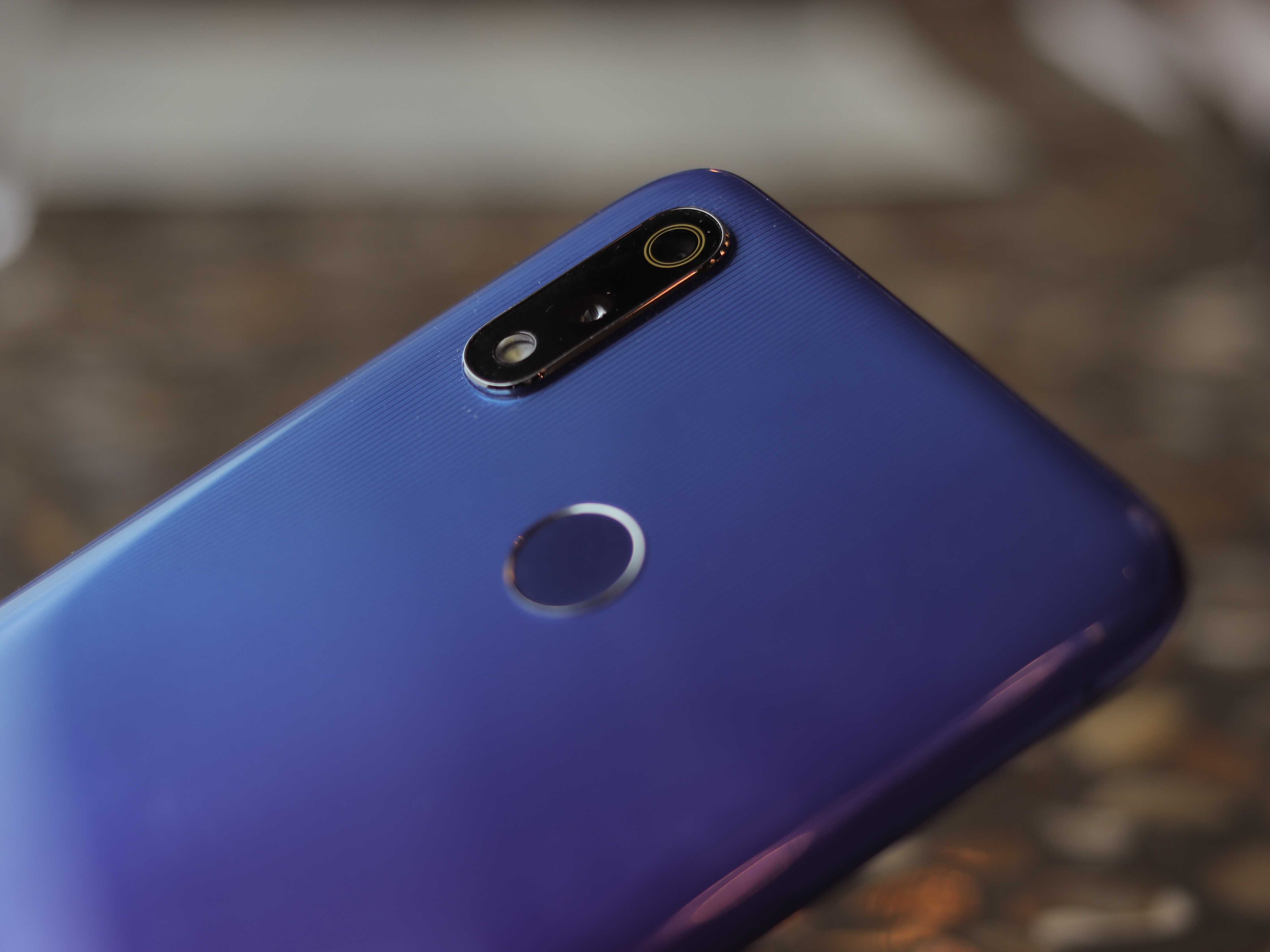 In a world in which just two cameras on the back of a phone seems a bit basic and anything less than a 40MP sensor feels passé, the Realme 3 Pro apologises for nothing.
Its primary rear sensor is a humble 16MP, though it is combined with a nice, wide f/1.7 lens. As for the secondary camera, it's there to capture depth information, and clocks in at 5MP. There's no optical zoom, there's no optical image stabilisation, so, on paper, it's only good.
Start taking pictures, and good soon becomes very good, which soon makes its way to great.
For starters, the Realme 3 Pro grabs a lot of detail. Pictures taken on it are less heavily contrasted than those of the Redmi Note 7, while still capturing nuance in the light and dark areas of a shot.
There's also auto HDR, as well as AI scene detection, and both have a part to play in giving pictures a healthy amount of pizazz.
What differentiates the Realme 3 Pro from much of the competition is its ability to deal with lower light scenes without crumbling. When things are dark, the phone exposes a bit less, so shots look natural and have a healthy amount of processing.
It's not flagship good, but it's definitely better than most sub-£300 smartphones.
The fact the phone can also record 4K video is also commendable, and while its electronic image stabilisation isn't a patch on that offered by the P30 Pro, footage still looks respectable.
One area the phone's camera did let us down was its headline-grabbing 960fps slow-motion video. Clips captured in this mode played back at what felt like 15fps – very juddery. Our advice? stick with the perfectly adequate 120fps slow motion, it works great.
As for the 25MP selfie camera, it's the final cherry on the cake. Also loaded up with auto-HDR, it can deal with backlighting like a champ, and despite the fact it doesn't have a wide angle – so you may struggle to get some friends in the frame, you'll be the star of the show and look fabulous, thanks to a very tasteful, tapered, and customisable beauty mode.
Battery: VOOCing fast charging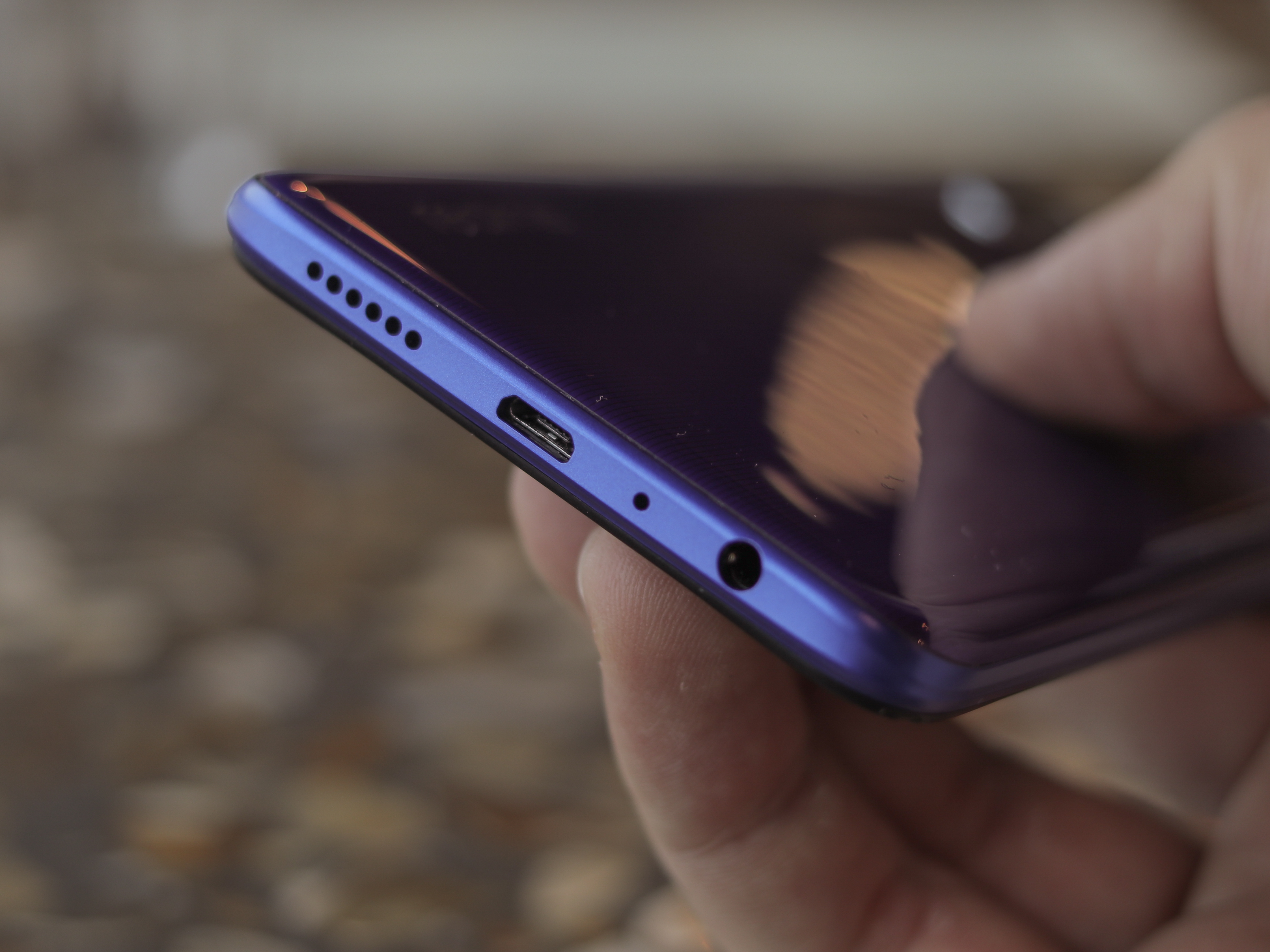 Impressive on a couple of levels, the Realme 3 Pro's battery is both big and fast. With 4045mAh of juice under the hood, it marries midrange power requirements with a huge capacity – a winning combination.
This even betters gaming phones like the Black Shark 2 and flagships like the Samsung Galaxy S10.
In the real world, 4045mAh translates to better than all-day battery life, with the phone comfortably making it into a second day even with some relatively intensive use.
The bonus Realme's 3 Pro packs which is a rarity amongst affordable offerings isn't capacity though, it's fast charging. Thanks to the Oppo's proprietary VOOC fast charging, you can get from 0-50% in just 30 mins, and 0-100% in a little over an hour and ten minutes – both excellent stats that will result in less time being tethered to a wall.
Realme 3 Pro verdict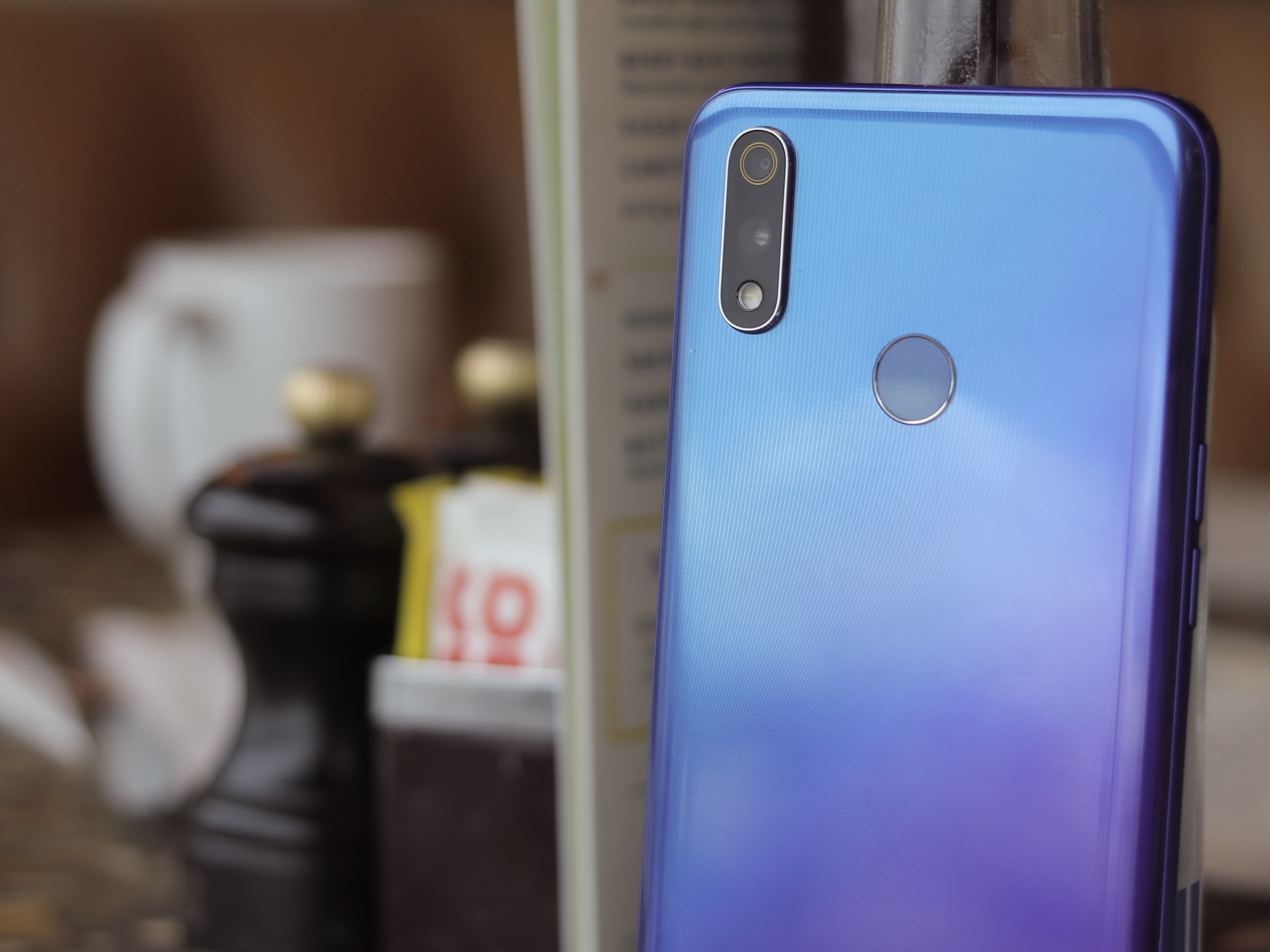 We weren't expecting to love the Realme 3 Pro, but we did.
It combines a fantastic screen and a stellar camera for the price, with an all-day battery and ample power too.
Rounding off the experience with a stable, smart UI, and while it doesn't feel as rich as some of the competition, we would still recommend the Realme 3 Pro to just about anyone after a high-quality, affordable experience.
Tech specs
| | |
| --- | --- |
| Dimensions | 156.8 x 74.2 x 8.3 mm |
| Weight | 172 g |
| SIM | Dual SIM (Nano-SIM, dual stand-by) |
| Type | IPS LCD capacitive touchscreen, 16M colours |
| OS | Android 9.0 (Pie); ColorOS 6 |
| Chipset | Qualcomm SDM710 Snapdragon 710 (10 nm) |
| Main camera | 16 MP, f/1.7, Dual Pixel PDAF 5 MP, f/2.4, depth sensor |
| Front facing camera | 25 MP, f/2.0 |
| Battery | Non-removable Li-Ion 4045 mAh battery |
Stuff Says…
Stand up and take note, the Realme 3 Pro is excellent considering its price
Good Stuff
Powerful internals for the price
Impressive stills and video camera
Long-lasting, fast-charging battery
Bad Stuff
No NFC
Plastic body doesn't feel premium
Micro USB port feels dated