Realme X3 SuperZoom review
A photography maven that won't break the bank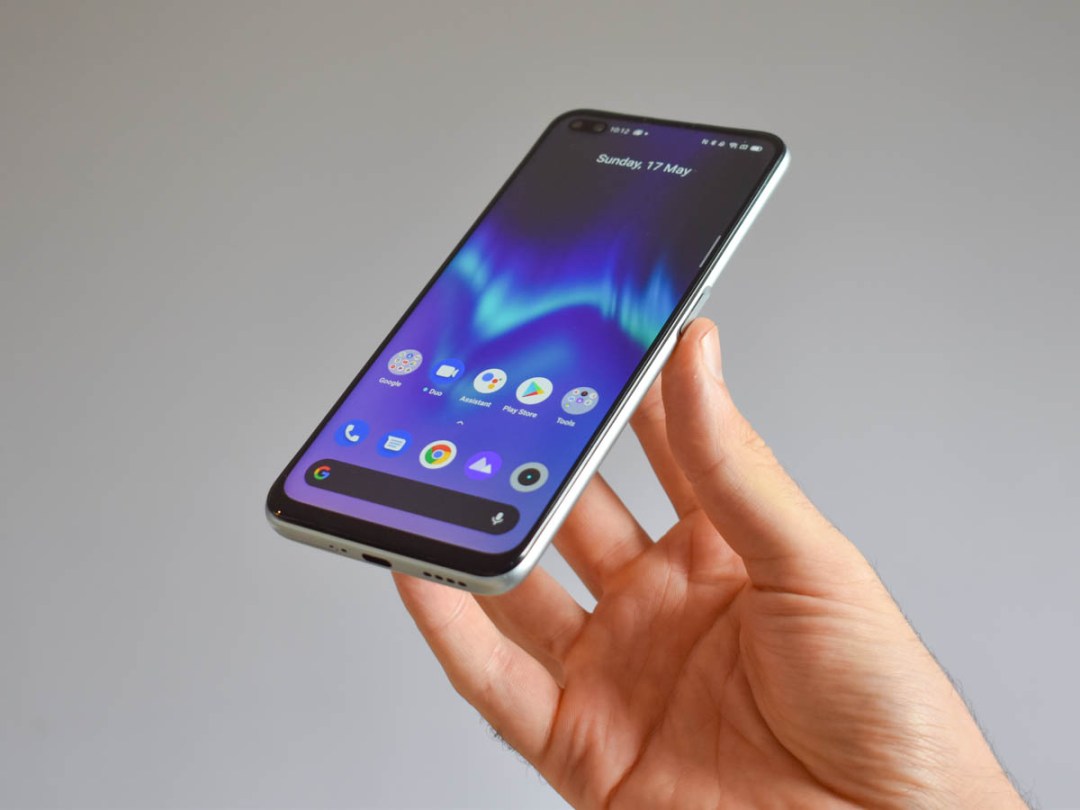 Realme has been launching sub-£600 phones like they're going out of fashion.
In 2019, it was the Realme X2 Pro, and this year, we've already seen the Realme X50 5G, 6, 6 Pro and 6i. The best part of the story so far is that there are no stinker's in the portfolio – not bad for a brand that's been selling phones in the UK for little over a year.
Now, Realme's clearly got its sights set on the 'sub-OnePlus' segment of the market. If you want power and megapixels, but can't quite justify spending £549 on the OnePlus 8 though, the Realme X3 SuperZoom could be the one. The Realme X3 SuperZoom's main selling point is that 5x optical zoom camera. The 64MP main sensor combines with 2019 flagship power, stacks of RAM and storage, and an expansive 6.6in screen that's as silky smooth as an iPad Pro and Samsung Galaxy S20 at 120Hz.
The clincher really is that price – £469! Sure, there's no 5G here, but on paper, you won't find a better smartphone camera for less money.
Design and screen: No flagship here
The X3 Superzoom's least flagship feature is its design. Unlike the OnePlus 8, for example, which completely scrimps on camera power in favour of premium glass and metal, the Realme X3 has a plastic frame and feels a tad hollow.
The phone's protected where it counts – the screen is a sheet of Gorilla Glass 5, and there's also glass around the back. In true Realme tradition, the phone also ships with a clear plastic case in the box.
The X3 is a big phone, with a 6.6in screen, and a depth of almost 9mm. There's a camera bump (to be expected given the periscope zoom), volume buttons on the left, a power button on the right, which is also a fingerprint scanner, and a USB-C port at the bottom. Alongside the USB port sits a mono speaker, and there's no headphone jack here.
Realme calls the phone water-resistant, but with no IP-rating, you aren't covered for any specific spillage or dunking scenarios. There's also a dual front camera cut out of the screen on the top right, housing a great 32MP selfie snapper and a mediocre ultrawide 8MP module. It's a big cut out, so is something of a design statement in of itself that you'll likely have to learn to love.
Ultimately, the X3 Superzoom's design does the job, and most importantly, it serves as a respectable canvas to enjoy that silky smooth screen on. At 120Hz, this £469 phone's screen matches the refresh rate of the OnePlus 8 Pro, Samsung Galaxy S20 Plus and premium tablets like the iPad Pro.
That isn't to say the screen on the Realme X3's quality is up to those mentioned above, but it's definitely best-in-class for the price. Off the mark, it's an LCD panel, so doesn't deliver the depth and punch OLED screens, as found on the OnePlus 8.
In turn, if design and display are of paramount importance to you, then OnePlus likely makes the sub-£600 phone you should go for. That said, with ample 6.6in size, respectable 1080 x 2040 resolution, and iPhone 11-beating 400 pixels-per-inch sharpness, it absolutely does the job.
Viewing angles are decent, and brightness is fair – manageable in direct sunlight. The only occasions it fell short was when we were watching content in dark environments, as the LCD tech just can't nail atmosphere and dark colours like OLEDs can. Still, anyone who wants the smoothest screen around at under £500 – unless you opt for a second hand Razr Phone II (don't do it), this is your best bet.
Camera: Where it's at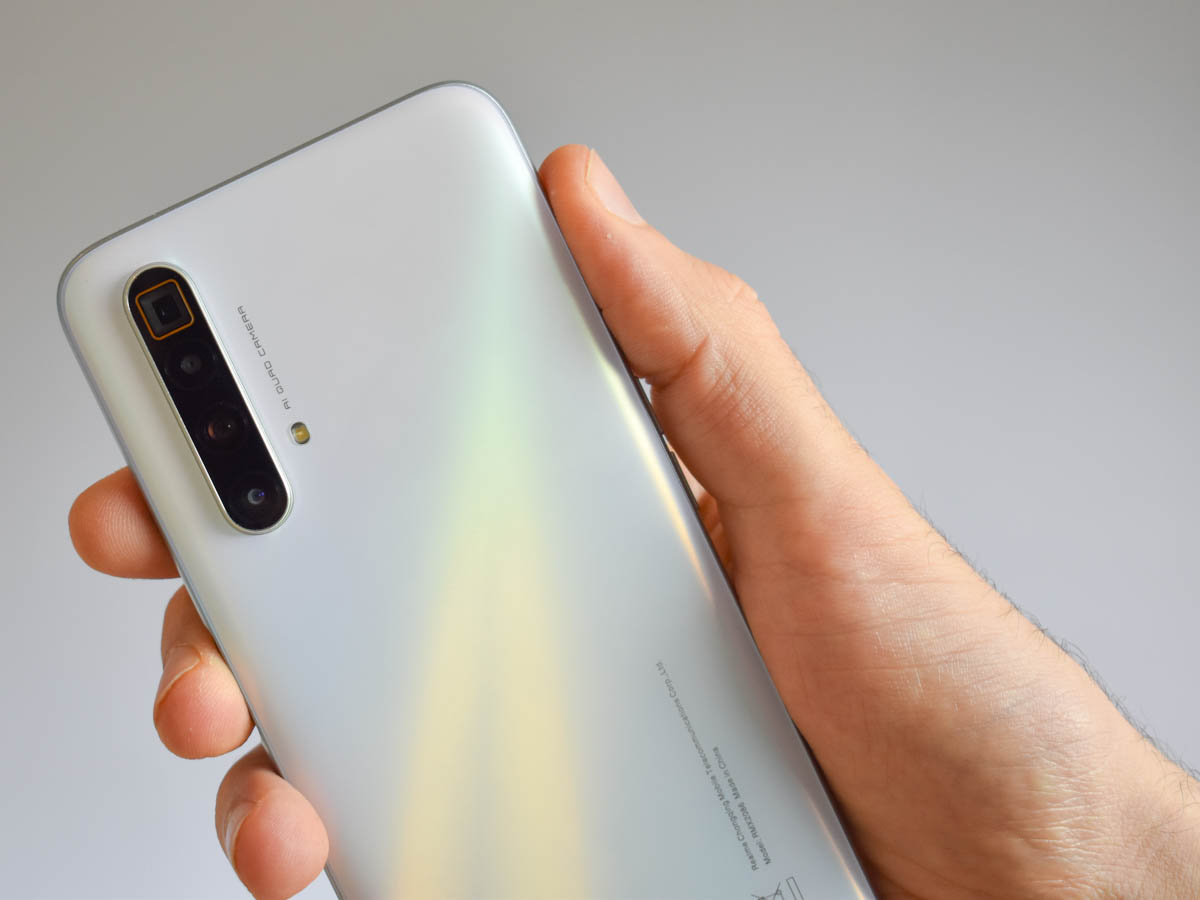 The Realme X3 Superzoom is unique, in so far as it features a periscope camera at a sub £500 price. It also packs the same main camera as the Realme X2 Pro – a 64MP sensor, 26mm lens combo with an f/1.8 aperture.
Zoom or no zoom, that's already a solid effort for the price. That namesake camera, the 5x superzoom clocks in with a resolution of 8MP, optical image stabilisation and an f/3.4 aperture. The phone's ultrawide camera also sports 8MP resolution and a 119° field of view, while the fourth and final rear camera is a low-res, 2MP fixed-focus macro snapper which you'll probably want to avoid.
For the £469 asking price, the Realme X3 Superzoom is a mighty camera phone. The shots taken by its 64MP sensor capture stacks of detail, complete with rich background blur when snapping close-up objects and decent dynamic range in challenging scenes.
Its photos don't deliver the tonal nuances of the likes of the P40 Pro, and its low light performance isn't as strong; however, Realme's updated night mode is powerful if you know what you're doing. With the camera fired up, swipe across to Night mode, and if you can steady the phone on a surface or a tripod, tap the icon alongside the selfie cameras at the top of the phone. This activates tripod mode, and turns a mediocre handheld night mode into a sensational alternative.
Realme has even added an astrophotography feature on the X3, which keeps the shutter open for in excess of four minutes. Night mode extends across the main and telephoto cameras, and those are the cameras you'll want to be using most of the time.
With its 5x zoom, the telephoto camera performs well, and holds photos and videos steady thanks to OIS. It can't stack up to the best zoomers on the block, but betters the reach of pricey phones like the Galaxy S20, S20 Plus and OnePlus 8 Pro, so that in itself is a massive deal for a phone that costs £469.
Specs and performance: Reuse, recycle, reign supreme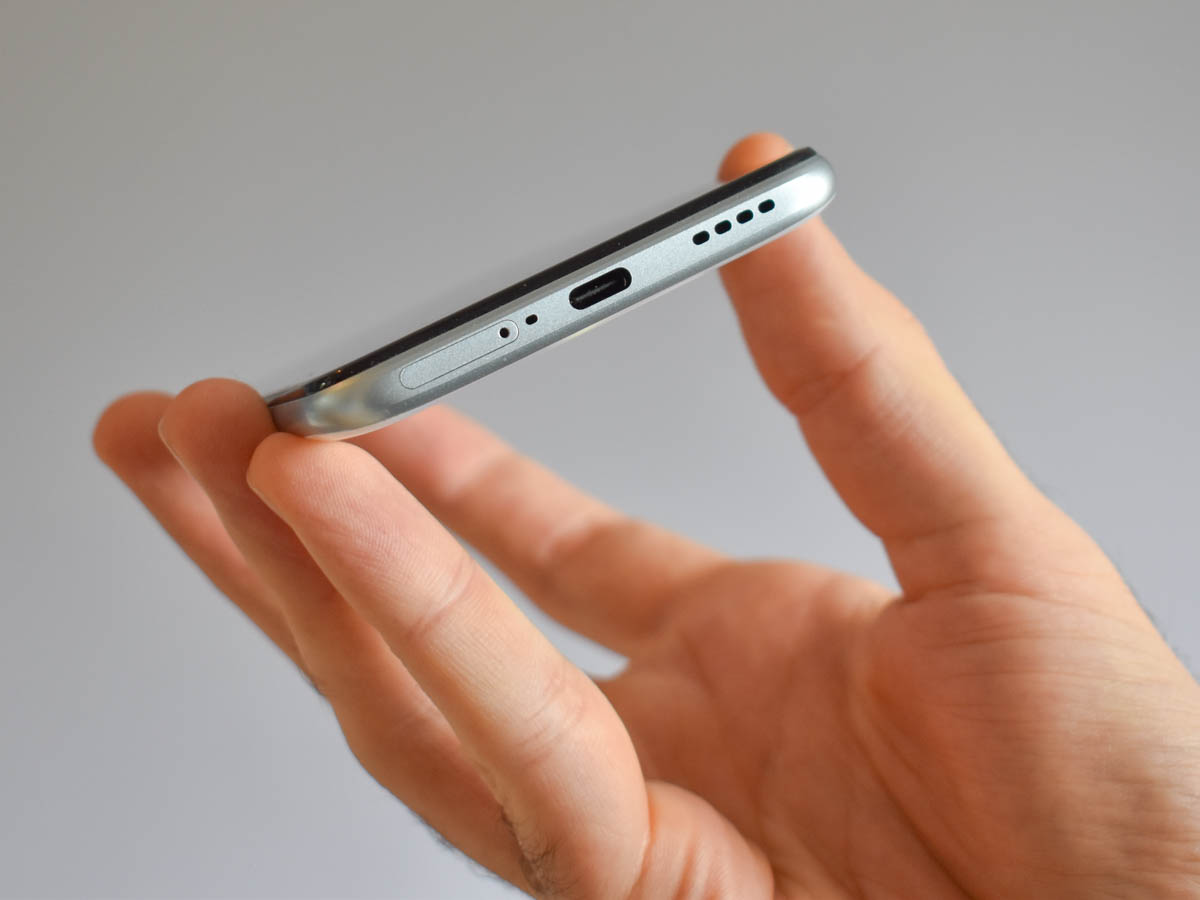 The Realme X3's chipset is nothing short of a blast from the past; it's the Qualcomm Snapdragon 2019's 855 Plus, and there ain't nothing wrong with it.
After the Snapdragon 845, Qualcomm's chips have gotten so good, you don't really clock slowdown on phones packing them. Combined with the X3 Superzoom's silky smooth screen, and handy gaming modes, it feels as fast as any flagship today.
Better yet, Realme loads up the X3 with 256GB storage and 12GB RAM – that's beyond what we'd ever expect for a phone of this price. There's no headphone jack or 5G, but if you can live without those – and we're guessing most people can, you do get NFC, nippy UFS 3.0 storage and the latest version of Realme's aptly named interface – Realme UI.
Running on top of Android 10, Realme UI is like Oxygen OS's genetically inferior sibling. For the uninitiated, Oxygen OS is OnePlus's interface. It has plenty of handy features – extensive homescreen customisation, a nifty dark mode, split-screen gestures and more, and so too does Realme UI; it just looks a bit clunkier than its more refined counterpart.
App support, however, is stellar, and thanks to the power inside, the X2 SuperZoom will run any game or app you throw at it. The X3 packs a 4,200mAh battery, and charges at a speed of 30W, so powers up in around an hour. The result is a phone that lasts all day, and fills up in less time than an iPhone 11 – good going on all counts.
Realme X3 SuperZoom verdict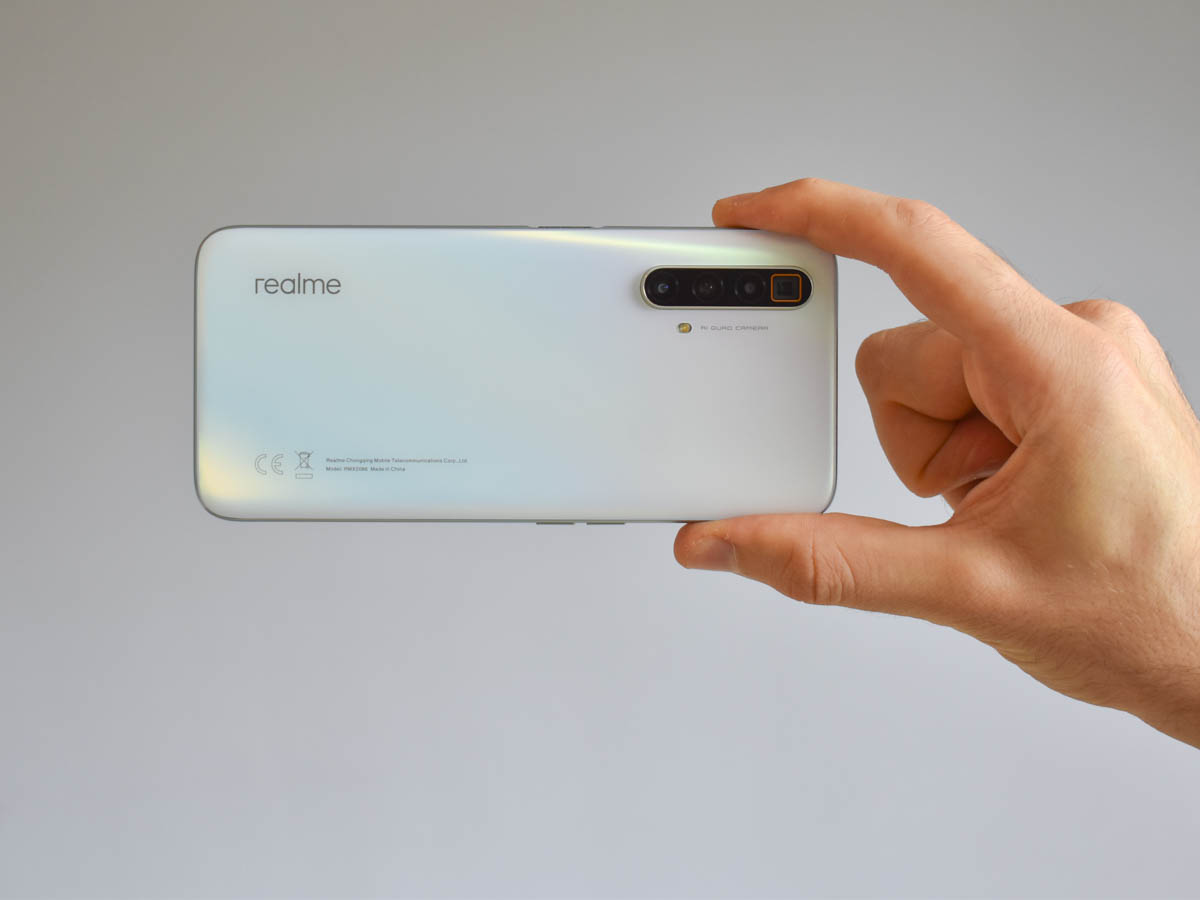 If you're prepared to sacrifice a little design and screen flair, not to mention 5G, the Realme X3 Pro is an incredibly attractive camera phone.
It packs the most affordable periscope telephoto snapper money can buy, its photos and videos impress, and thanks to the stacks of power, storage and RAM under the hood, it performs like a boss too.
Anyone on the hunt for a stonking camera phone and affordability, Realme could have just saved you a few hundred quid with the X3 Superzoom – it's that simple
Stuff Says…
A killer camera, stacks of storage and ample power for the price; even if the design falls short of flagship status.
Good Stuff
Silky smooth 120Hz screen
Stacks of power and storage
Fantastic telephoto camera
Bad Stuff
Plastic frame
Mediocre ultrawide camera
No 5G