Roberts Stream 67 review
Can royalty really be high-tech?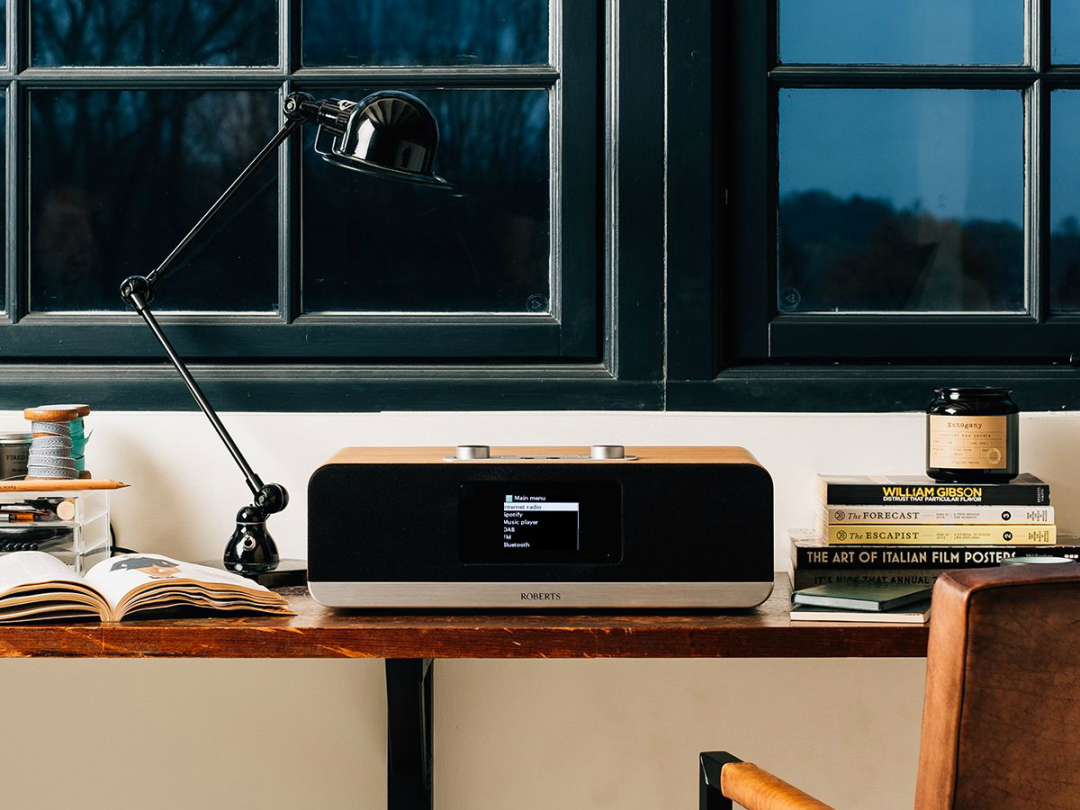 Tech brands don't get much more illustrious than Roberts. Now into its 86th year as a company that was into 'wireless' when 'wireless' meant an entirely different thing, Roberts has been touting its Royal Warrant (as supplier of radiograms, transistor radio and the like to Queen Elizabeth II) since 1955. You want heritage? Roberts has it.
And yet that Royal Warrant and its connotations can seem like a bit of straitjacket. After all, no one wants to jeopardise a 'by Royal appointment' logo – so, while Roberts' product catalogue includes newfangled stuff like internet radio and Bluetooth connectivity, the Revival radio remains its bread and butter.
Retro, premium and in such good taste that the Queen probably has dozens, the Revival radio is what the world thinks of when it thinks of Roberts. What Morgan is to cars, Roberts Revival is to radios – coveted by people who hanker after a simpler time of red telephone boxes, footballers who don't dive, and pre-decimal coinage.
Obviously that perception needs to change. But not so radically that the Queen might withdraw patronage. If Roberts is going to meet the needs of the 21st-century consumer head on, it needs to do so carefully. Subtly. Without tearing up its upmarket rule-book.
And so here's the Stream 67.
Design and build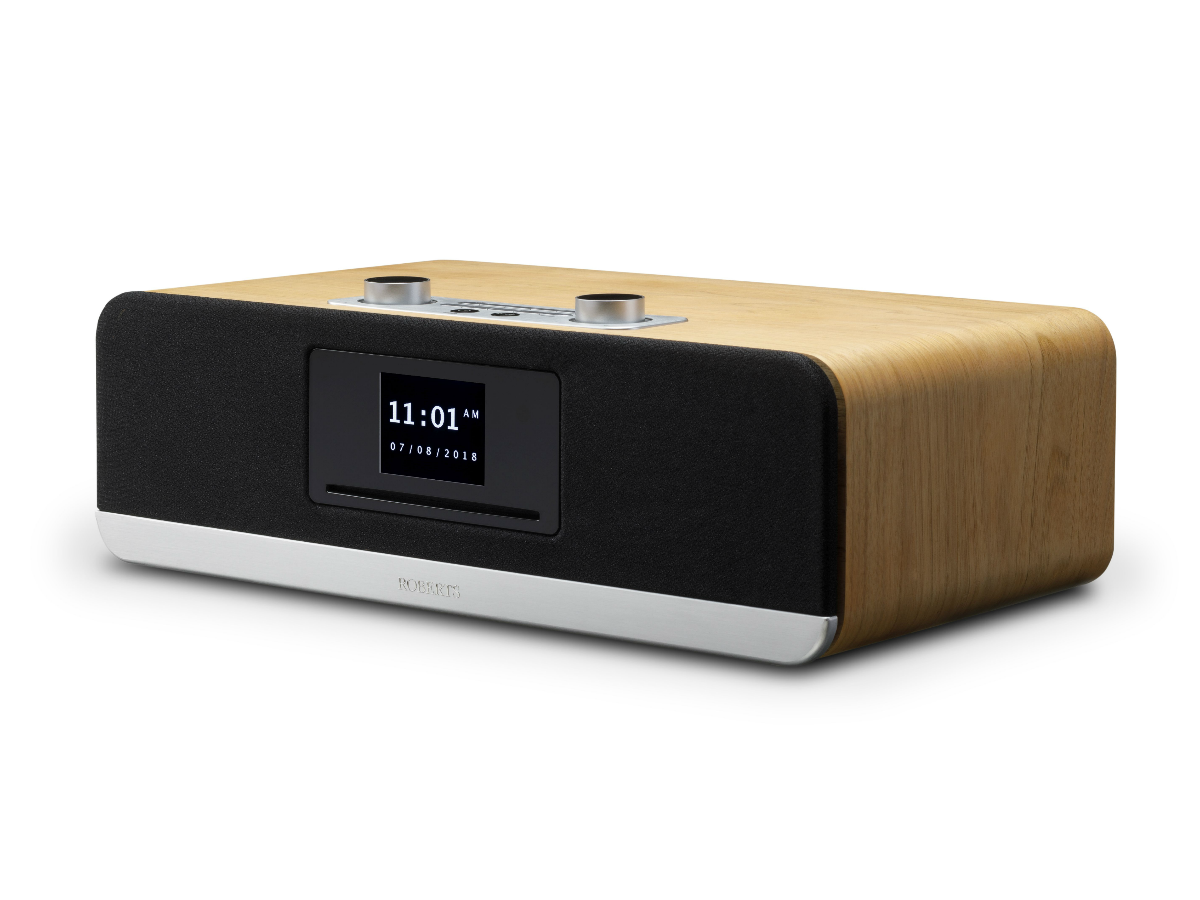 As a Roberts product, the Stream 67 has to pass the all-important 'set designer' test. Would the set-designer on, say, Doctor Who or Velvet Buzzsaw use the Stream 67 where they might otherwise use a Revo or Ruark product as shorthand for 'exquisite taste and individualism'?
Well, of course they would. The Stream 67 really looks the part, all elegantly curved wooden cabinetry and bright, multicolour display. £600 is plenty of money to spend on an all-in-one system, even one as well-specified as this – but, in terms of the visual and tactile impression it makes, the 67 is worth the asking price all day long.
And it feels as solidly put together as it looks. On top of the 46 x 16 x 29cm wooden casework are a couple of rotary/push dials that feel sturdily engineered, and the CD loading mechanism (which are not easy to come by these days) operates with the sort of robustness that could fill even a monarch's heart with confidence.
Features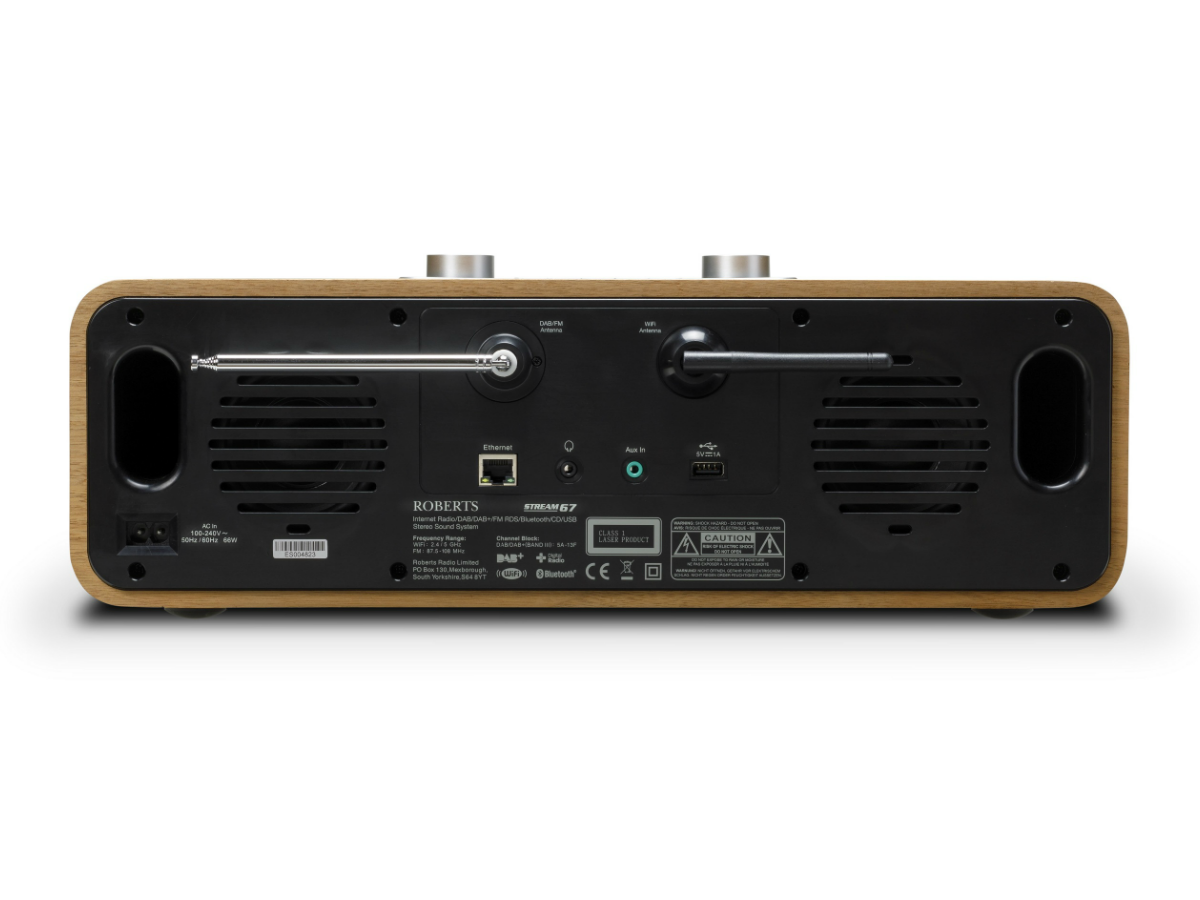 Roberts is leaving absolutely nothing to chance here – the Stream 67 is so well specified, its instruction manual weighs about as much as a modest novel.
There is that CD slot, of course. There's dual-band Wi-Fi as well as an ethernet socket, which means the 67 can access any music on your home network (stored on a NAS device, for instance) in all the most popular file types, up to and including FLAC. Spotify Connect, Tidal, Deezer and Amazon Prime Music are all built in.
There's DAB, DAB+ and FM radio reception as well as internet radio, and 30 presets in which to store your favourites. There's a 3.5mm analogue input, and a USB socket giving further digital audio options. Bluetooth connectivity is incorporated, and the Stream 67 can be part of a wider Roberts multi-room system.
Sound is delivered by a pair of forward-facing mid/treble drivers and a couple of low-frequency drivers pointing the opposite way. These last two are underpinned by a couple of generously proportioned bass reflex ports.
Interface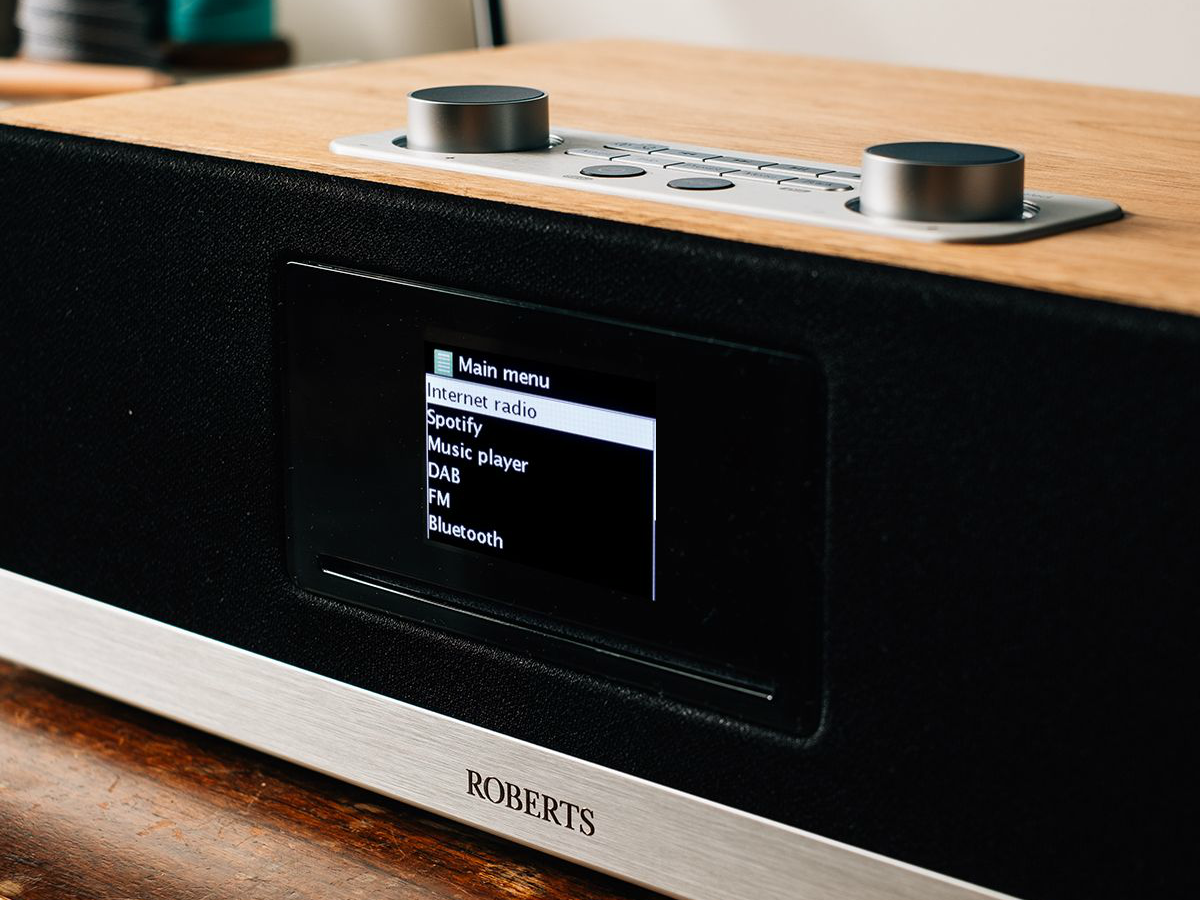 Here again, Roberts has piled on the options. The Stream 67 is supplied with an actual, proper remote control – not one of those clicky membrane credit card-sized abominations more penny-pinching brands provide. The dials and buttons on the top of the Roberts are also available, and also of superior quality.
If these options don't appeal, the 67 can also be operated using the Undok app (iOS and Android), which is one of the better third-party control apps around. Or, because the Roberts works with Alexa, it can be controlled by any Echo device on the same network.
Performance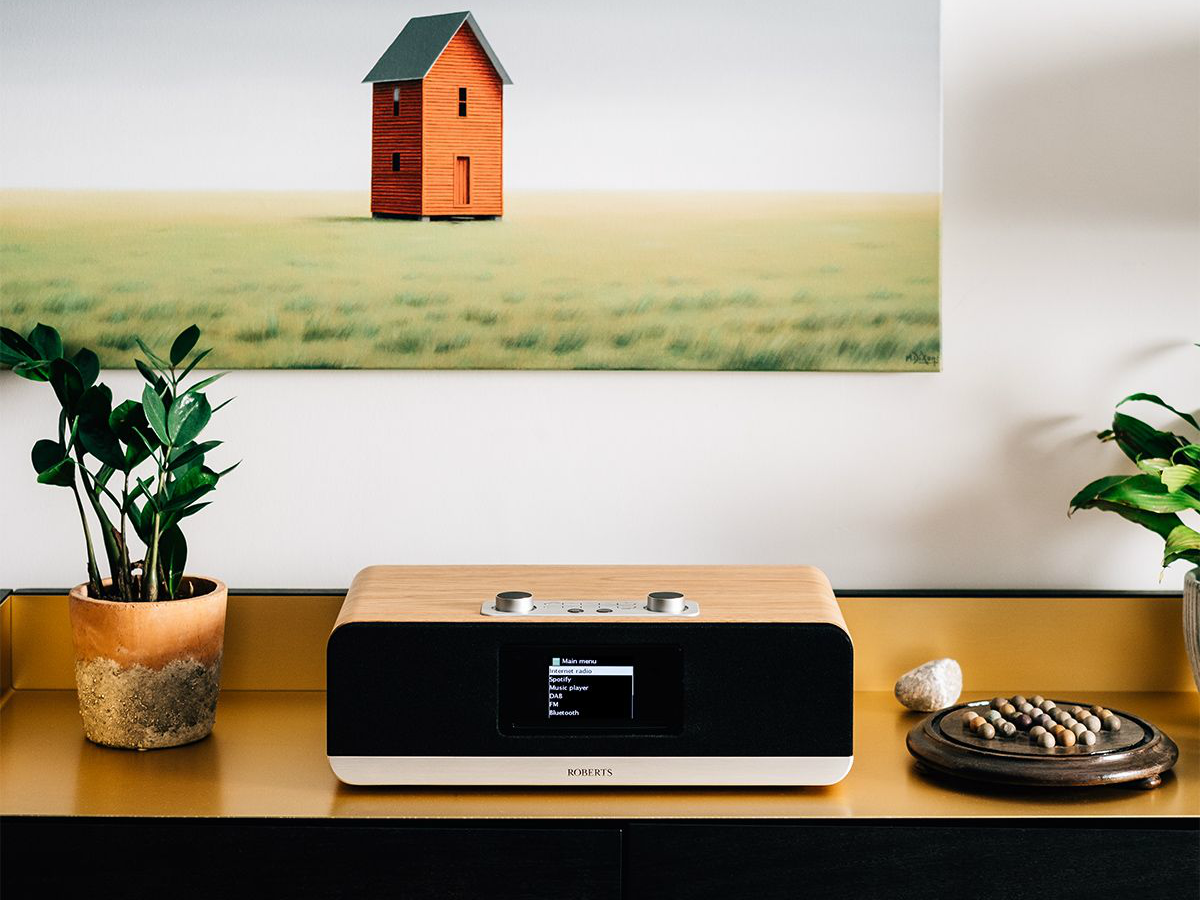 Everything about the Stream 67 so far has been sensible, considered and high-quality. So it shouldn't be too much of a surprise to find Roberts has voiced the 67 to sound just that way too. It's a tastefully judged listen, as smoothly rounded and substantial as the cabinet itself.
It's a mark of the 67's overall fidelity that the differences in quality between individual inputs is quite apparent. Playing the same selection of music (everything from the Roberts-friendly The Music for the Royal Fireworks in D Major by Handel to the considerably less regal Giddy on the Ciggies by Sleaford Mods) via Spotify Connect, or using Bluetooth, or finally through the 3.5mm input, results in a slightly different presentation every time.
Before you get into too much critical listening, though, you'll need to take a little care with where you park the 67 so it can do its thing. Those rear-firing bass drivers and ports aren't wild about being too close to a surface – if you put the Roberts against a rear wall the low frequencies become too spongy and much too prominent. A little free space makes all the difference.
Once that's sorted, you're free to revel in the 67's big, comfortable sound. It times really well for a machine of this type, giving a proper sense of performance and interaction to Ty Segall's Every 1's a Winner. The same tune reveals how skilled at sorting out detail the Roberts is, with plenty of greasy crunch to the guitars and lots of character in the vocal.
There's an appropriate amount of punch to Four Tet's Beautiful Rewind (as long as the 67 is properly positioned). And while it's not the most dynamic listen £600 can buy – you want Naim's less well-specified but more exciting-sounding Mu-so Qb if you crave action – it has sufficient attack to drive music forward.
There's no doubt Roberts has played it slightly safe with the Stream 67's overall presentation. It prefers poise to excitement, and treble sounds don't have quite the bite music like The Field's Everybody's Got to Learn Sometime really needs. Perhaps it's a consequence of having hybrid midrange/top-end drivers rather than a dedicated tweeter to take care of the high-frequency stuff.
But Roberts is correct in assuming not every listener wants the top of their head sliced off by treble sounds. A warm bath is preferable to being tasered in a nightclub, after all.
Verdict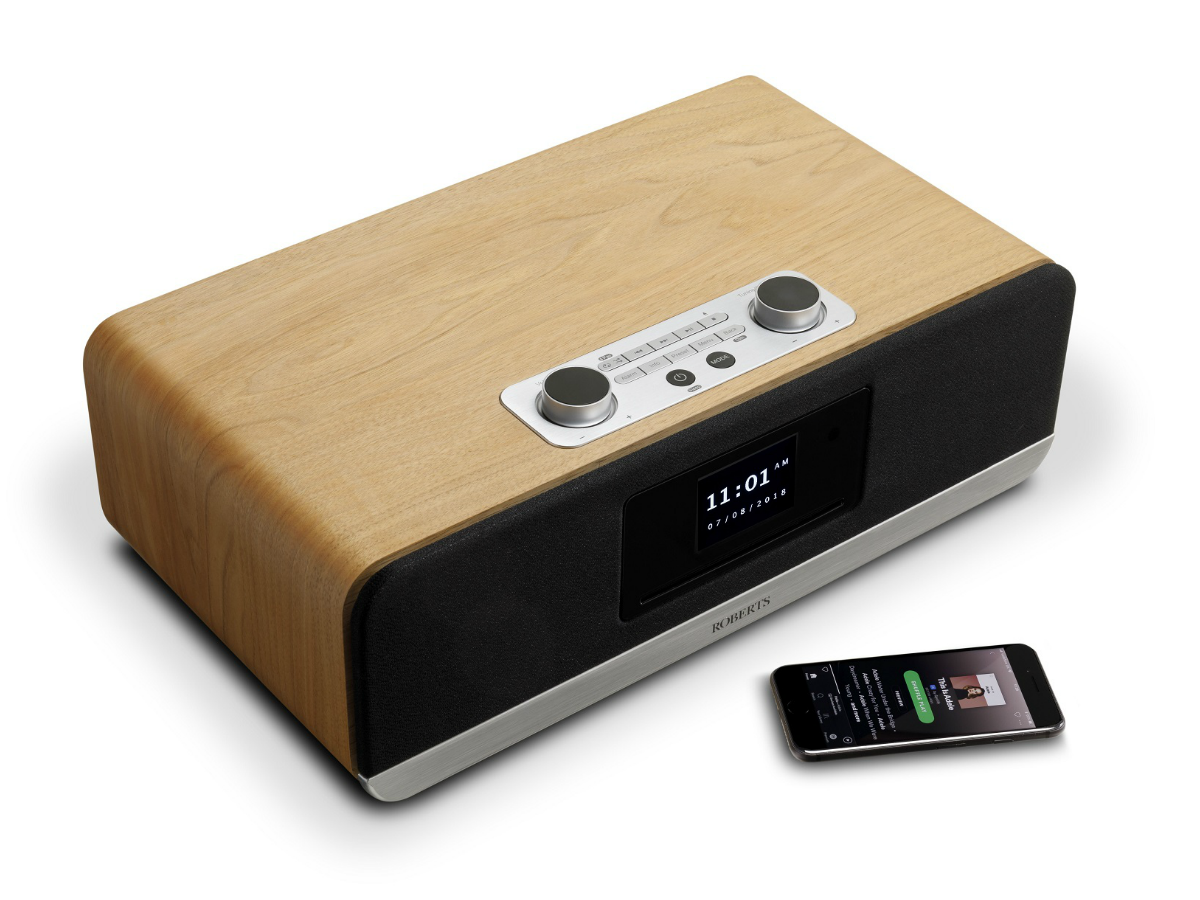 Combining specification with looks and finish without compromising sound quality isn't easy, even when you're charging £600 for it. Roberts has done more than enough with the Stream 67 to show it's more than just an establishment institution.
Stuff Says…
Roberts sneaks some up-to-the-minute tech into an upmarket piece of furniture – and it turns out better than we might have expected
Good Stuff
Great spec
Premium design and finish
Full, authentic sound quality
Bad Stuff
Not that thrilling to listen to
Slightly picky about where you place it