Roku Streambar review
Part interface, part in-yer-face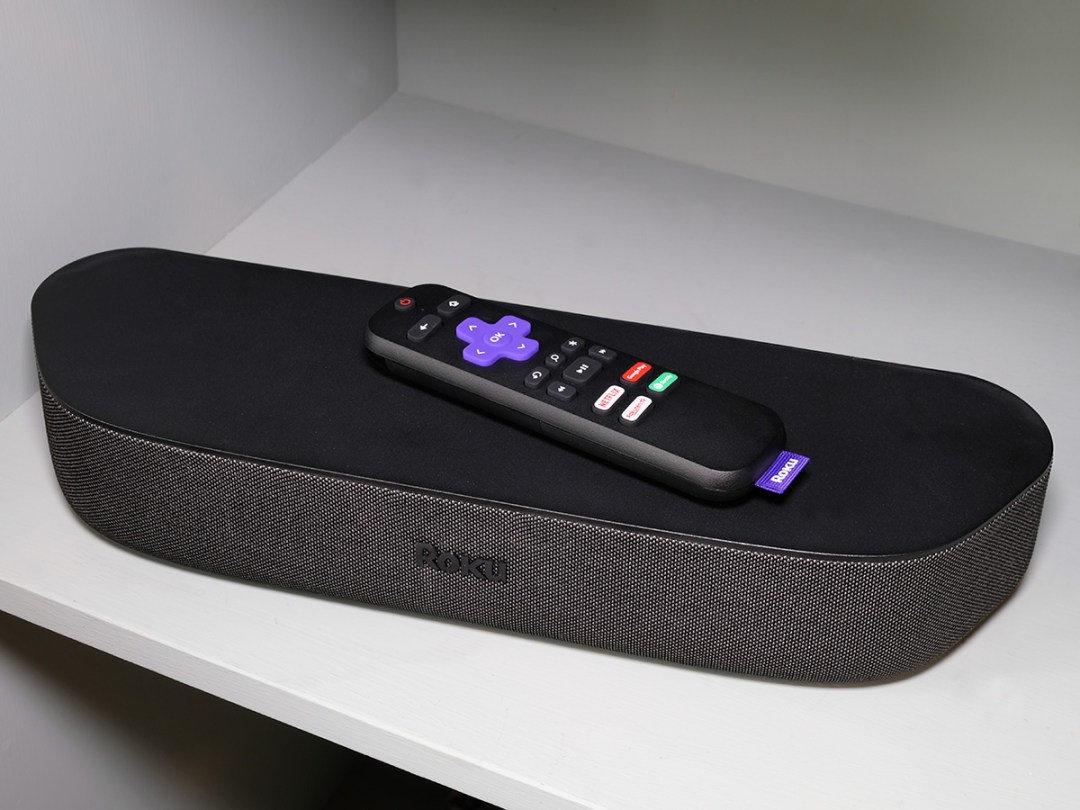 Who can be bothered with gadgets?
Maybe you quite like the idea of smartening up your TV options with a streamer, and maybe you quite like the idea of beefing up your TV audio with a soundbar… but maybe they're both just a little too far down your wishlist to ever actually happen. Well, the Roku Streambar might just change that – because it's a streamer and a soundbar in one temptingly affordable box. 
We're fans of Roku's little Streaming Stick+, a simple device for bringing quick access to all your on-demand TV services in one place – with 4K HDR support – for just £50. But as tellies' user interfaces get ever slicker, the need for a separate dongle to do that job gets ever smaller. Roku's answer is to bring the noise.  
It makes sense, really. The one drawback of super-skinny televisions is super-skinny sound, which is why the market in booming soundbars is, er, booming. Clearly the £130 Streambar isn't going to compete with the kind of high-priced options that look like someone's parked their nuclear submarine in your living room, but do you really need that kind of audio heft for watching Stath Lets Flats?
Design: A loaf less ordinary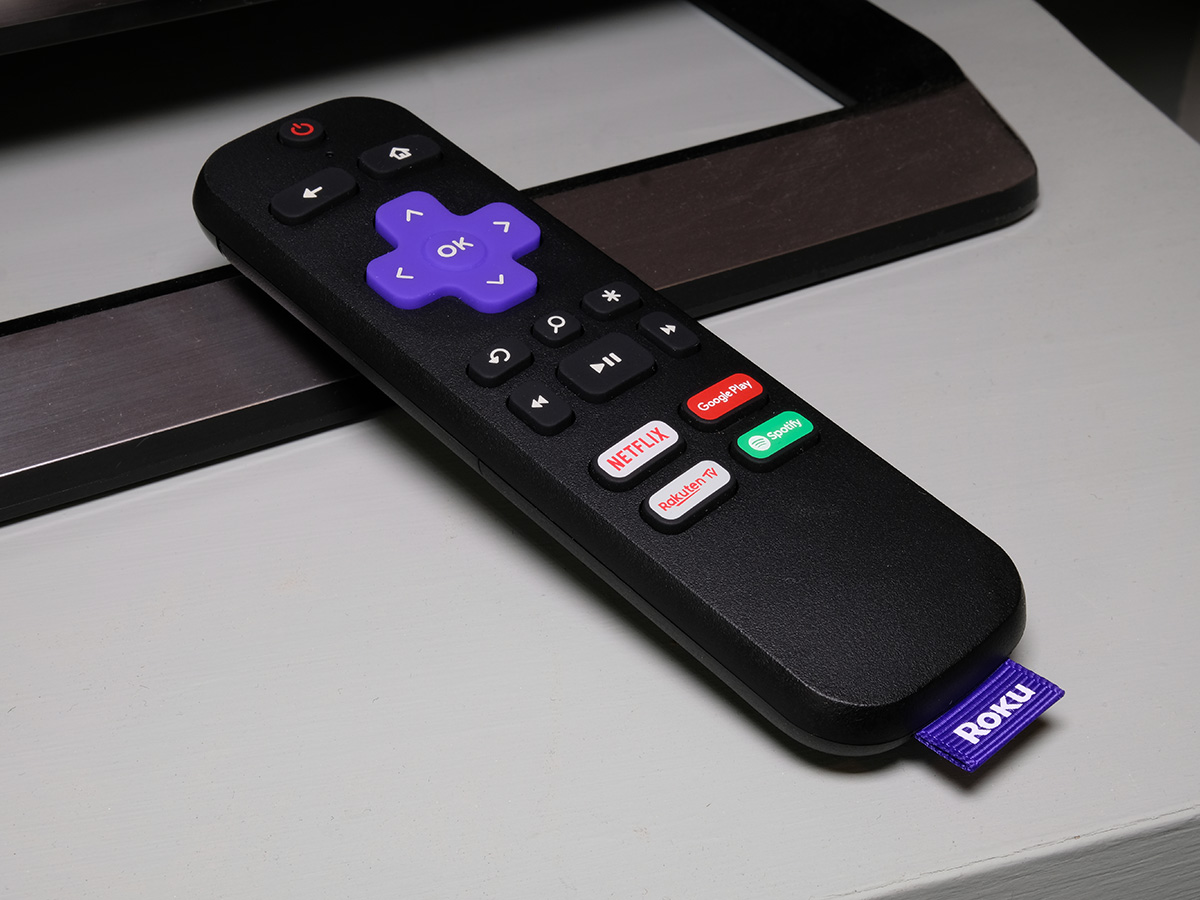 Coming in at about the size of an over-ambitious ciabatta, the Streambar has just enough weight to feel like a serious speaker. It's actually quite handsome for a featureless black lump, with just a discreet Roku logo on the front and a status LED above it.
There's no official figure for power output, but given its size and price we're not expecting this thing to blow our sofa through the opposite wall. It has four 1.9in full-range drivers – two firing straight forwards, two pointing out from the diagonal ends of the bar for better stereo separation.
The remote is the same as the one you get with the Stick+, with a D-pad for basic navigation and volume controls on the side. The idea is it'll do everything, including turning your TV on and off, so you can chuck your old zapper in a drawer or use it as a dog chew… at least until you remember you still want to watch scheduled broadcast stuff via Freeview.
Setup: My plug buddy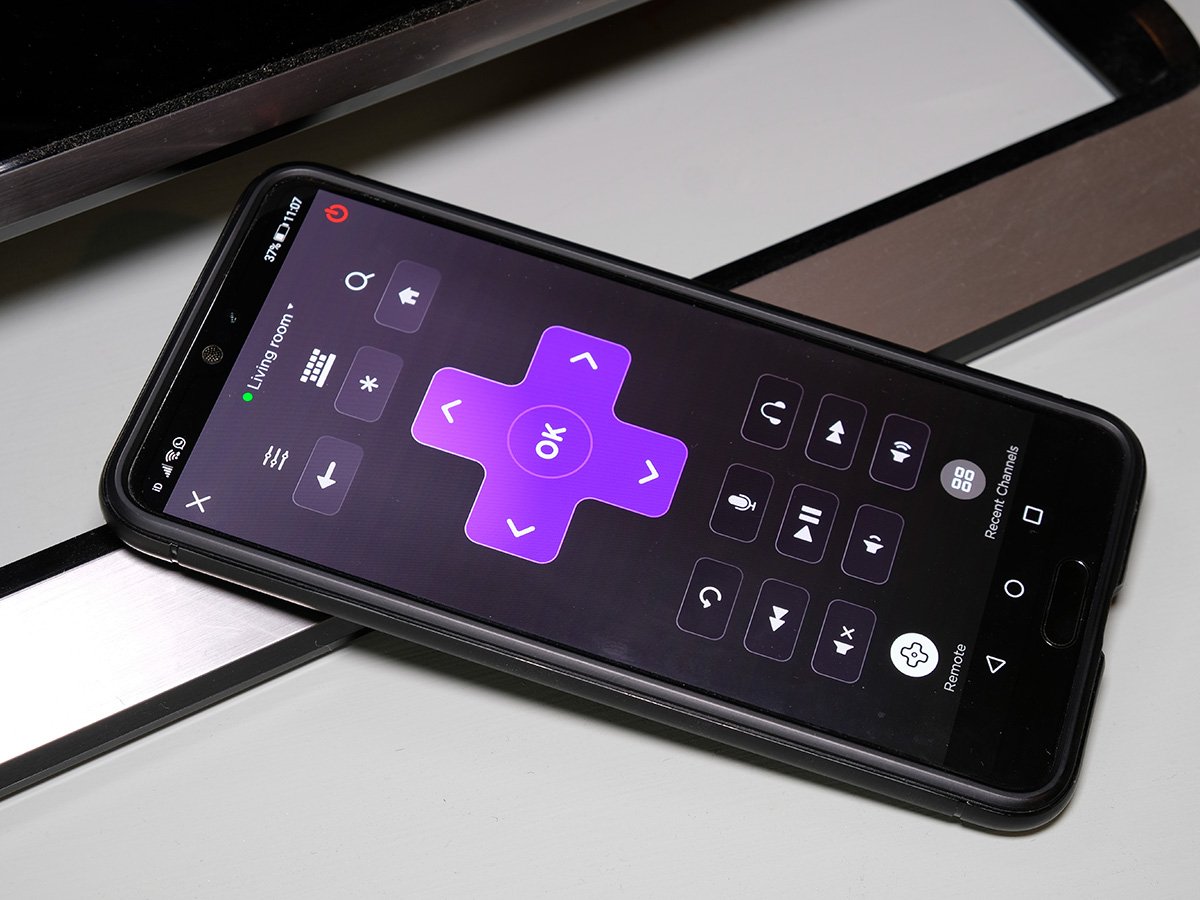 This is tech for non-nerds, so setting it up has to be easy and ambiguity-free. And as long as your set has an HDMI ARC port, it is. With the mains and HDMI cables plugged in, on-screen instructions take you through the basics and within a few minutes you'll be ready to waste the rest of the week browsing through all your favourite streaming services.
That includes the big free ones (BBC iPlayer, ITV Hub, All 4, My 5, YouTube) and anything you're paying for (Netflix, Amazon Prime Video, Disney+, Now TV). The interface is as intuitive as it could possibly be, and there's a shortcut button for Netflix… plus one for Spotify Connect, which serves as a handy reminder that the Streambar can also be used as a Bluetooth music speaker.
Oddly, Roku has disguised the voice-command button on the remote by giving it a picture of a magnifying glass instead of a mic. It still works – but if you want to know what it should have looked like, download the free Roku smartphone app, which includes an on-screen remote that mirrors the functionality of the real one. This works too… and the voice-command button has a mic on it.
Performance: Bass for the prize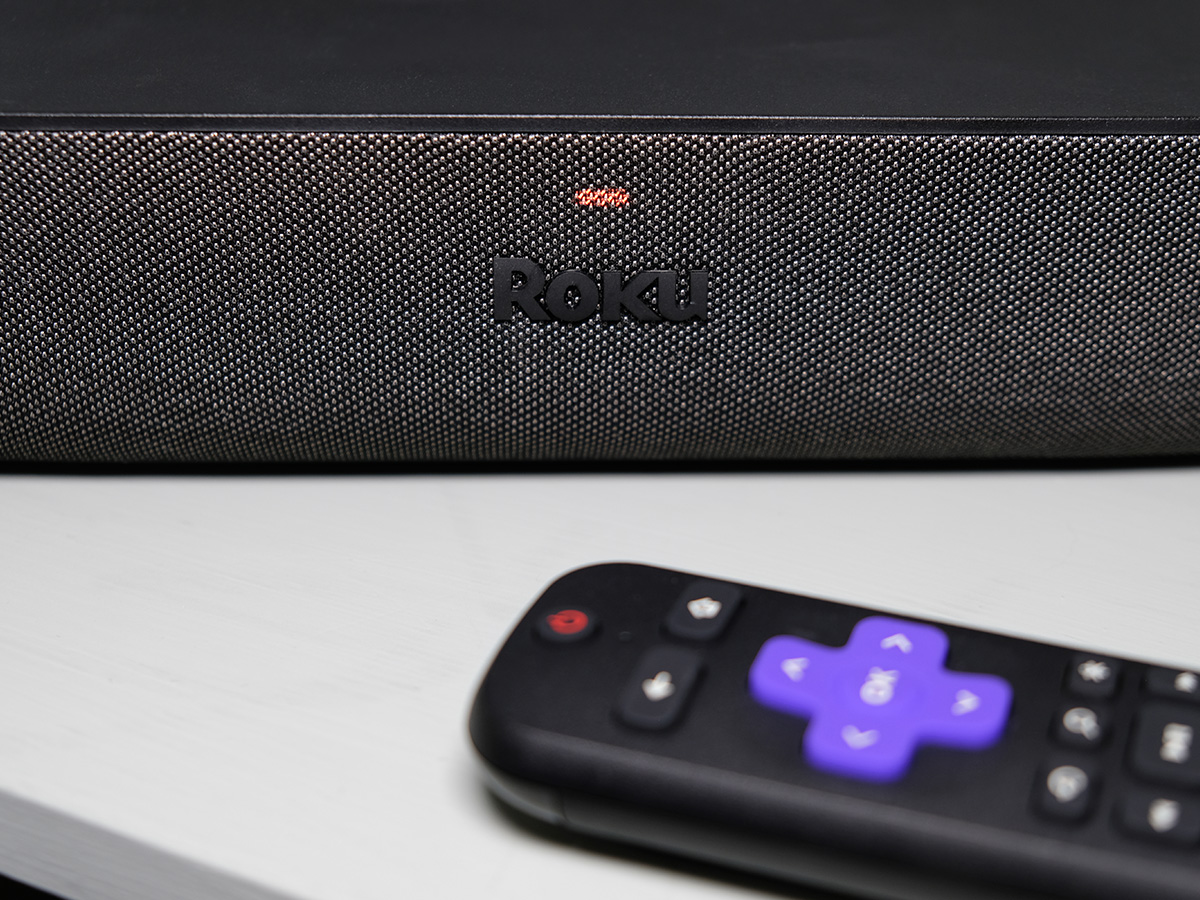 It's small, it's cheap, and only half of it's a soundbar anyway, so how good can this plastic ciabatta really sound? Well, probably a lot better than you're thinking. OK, compared to a high-end multi-speaker system with 5.1 surround-sound, Dolby Atmos and haptic chair-shaking robo-transducers, it's not going to be terribly impressive; but compared to the in-built speakers of the average flatscreen? It's a monster.
As long as your TV sits in a small or medium-sized living room rather than an open-plan cowshed, there's enough power here to give proper audio authority to your every viewing experience. The bass isn't huge but brings some genuine thump, while speech is delivered with impressive clarity and no harshness.
Only when we turn it up neighbour-botheringly loud does the Streambar begin to show its limitations, the midrange taking on an unpleasantly clangy quality as it starts to run out of headroom. This is especially noticeable when streaming music; but if you stick to the kind of levels that allow you to carry on a conversation over the top, and don't expect properly immersive stereo, this really is a surprisingly grown-up little soundbar.
Roku Streambar verdict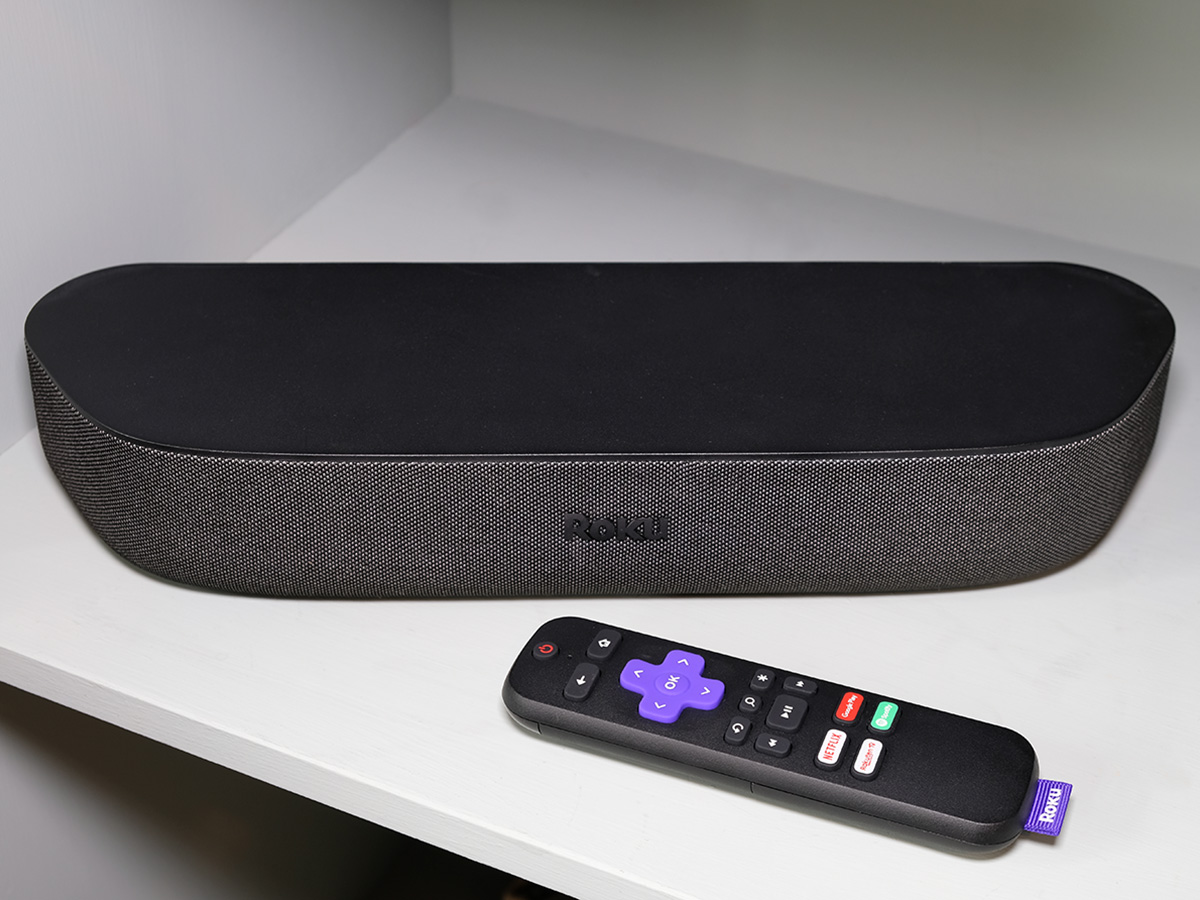 Like a car with a built-in washing machine, the Roku Streambar represents a slightly odd pairing of technologies. But the key is that they're both really good, so neither one is holding the other back.
We're not quite sure what happens if you ever decide to upgrade one but not the other – say, if you want to upgrade to a more powerful soundbar but keep the streaming functions (or fancy a bigger car but still need somewhere to wash your underpants) – but at this price that can't be a major concern.
In all honesty, if Roku had launched a £130 soundbar that sounded like this – without even bothering with the streaming bit – we wouldn't be complaining.
Stuff Says…
The smartest little TV double act since the Chuckle Brothers
Good Stuff
Great sound for the money
User-friendly interface
Nice remote and phone app
Bad Stuff
Underpowered for bigger rooms