Roku Streaming Stick review
All of Roku's streaming prowess in a little Chromecast-rivaling dongle? Don't mind if we do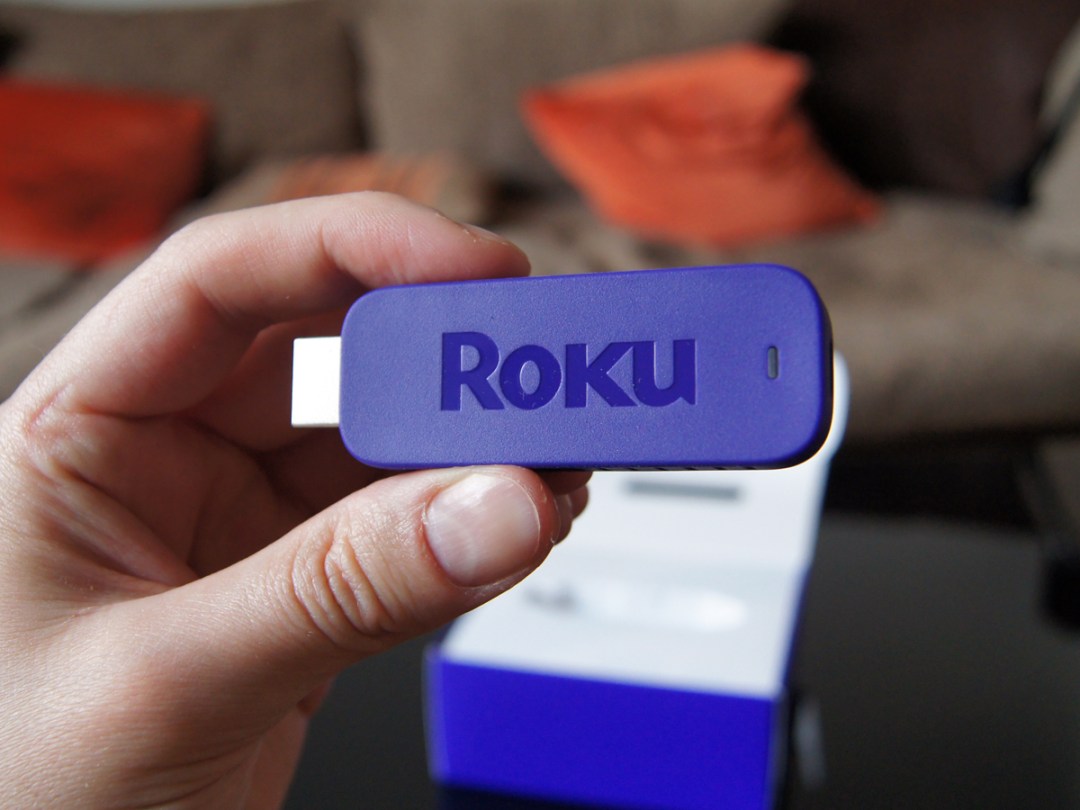 The name "Streaming Stick" leaves little room for wonder. This is a stick. And it streams.
But bluntness of monicker aside, this is a rather exciting wee device: a Chromecast rival that sacrifices a little in polish and pizzazz and makes up for it in usefulness and ease of use. It even comes with one of those increasingly rare of beasts – a dedicated remote control.
We're already fans of Roku, and the Streaming Stick packs all of the company's media streaming goodness into a tiny, £50 dongle. What's not to like?
READ MORE: Roku 1 review
The Stick of Truth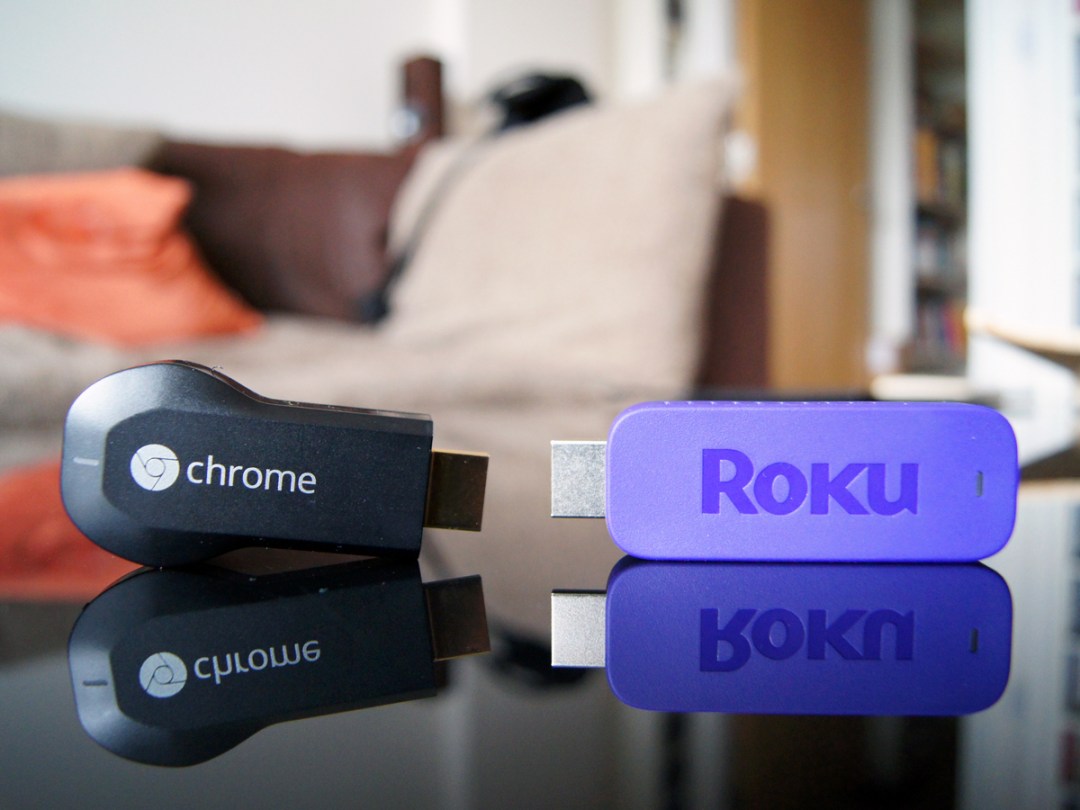 By the standards of today's USB sticks this is big, but by the standards of video streamers the Streaming Stick is pretty darn dinky at 78.6mm long – just 6mm longer than a Chromecast, which itself has a rather bulbous end.
The idea is that once you've connected it to one of the HDMI sockets around the back of your telly you're not going to see it. Those who've wall-mounted and therefore have to use a side-facing HDMI might see a purple tip protruding from the edge of their telly, but that's not nearly as frightful as we've just made that sound.
But don't go thinking this is an entirely wire-free affair: the Streaming Stick (like the Chromecast) can't draw power via HDMI, so you need to use the bundled USB cable to supply it with juice. The vast majority of TVs now have USB sockets, and if you've got one free that's by far the neatest option (just use a cable tie to keep the excess cable out of sight), but if you're without an available socket there's also a wall charger in the box.
An Appy occasion
The software setup is almost as simple. Select your Wi-Fi network from the list and input the password and the Roku downloads and installs the latest version of its firmware – a process that took all of about 3mins for us.
At this point you'll be directed to create a Roku account via the main website. It doesn't take long and once done you're left to the far more enjoyable job of selecting which apps you'd like to install.
Roku reckons there are 500+ apps (or Channels, as it insists on calling them) now available, and unsurprisingly huge swathes of it are absolute rubbish. Thankfully the good stuff is easy to find in the Most Popular menu, and there's plenty of it. Unsurprisingly, video on-demand takes centre stage, with iPlayer and Demand 5 covering the free stuff and Netflix, Sky Now TV and Sky Store doing the subscription and on-demand thing. Music from Spotify is a great bonus, too, and TuneIn is there to deliver internet radio.
That's already a bunch more stuff than the Chromecast's got, and the Roku treads on the Chromecast's apparent USP by accepting videos that are "casted" from the Netflix app on your iPhone or Android device. On top of that the Roku excels in an area that the Chromecast struggles – streaming your own media.
The Chromecast currently relies entirely on Plex if you want to play your own video or music files, and decent though Plex is, it relies on you either having a computer on and running Plex, or a NAS with a Plex app and the ability to transcode, which isn't all that common. The Roku also has Plex, which will be fine for some, but it also has a dedicated Roku Media Player app that – while very basic in appearance – plays just about anything without any fuss. There's Twonky Beam, too, and DS Video for those with Synology DiskStations. Essentially, if you want to stream your own stuff, the Roku is a much better bet for most people than the Chromecast.
READ MORE: Synology DS214se with DSM 5.0 review
Stick a Fork in Me, I'm done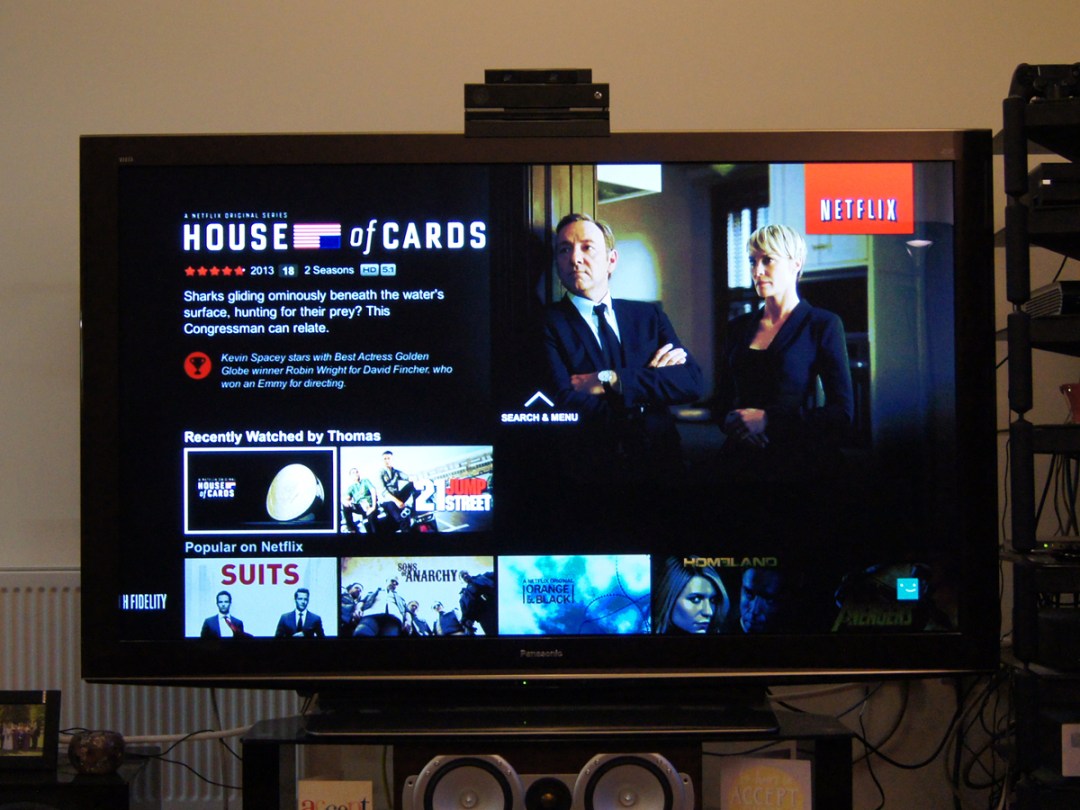 Individual apps take a little while to load and there's no real multitasking here, but navigating menus is nippy and content buffers pretty quickly, thanks in part to dual-band Wi-Fi, which you won't find on the equally cheap Roku 1 (speed freaks may want to consider the Roku 3, the only player in the range with an ethernet socket).
Picture and sound is very decent, too. It'll handle Netflix streams in so-called Super HD (essentially higher-bandwidth 1080p) but to our eyes the Chromecast is just a touch crisper and sharper when playing the same content. Dolby Digital+ is handled, too, and sound is solid and detailed.
The remote's also nice – decent weight, fairly ergonomic and with a nice, positive click to the buttons. A bit too last decade for you? There's also a free Roku control app.
READ MORE: Google Chromecast review
Roku Streaming Stick verdict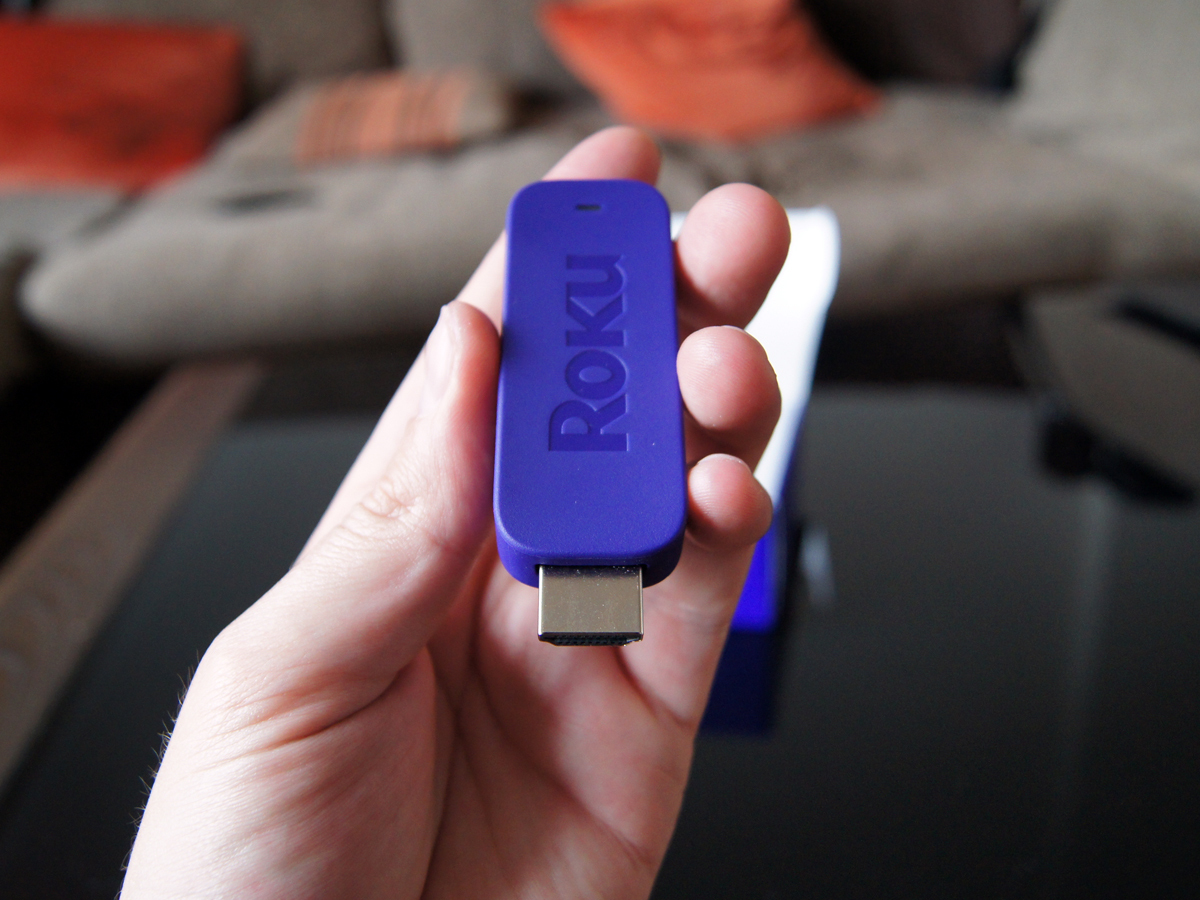 Little Roku taking on the mighty Google sounds like a recipe for a bloody nose, but Roku's been in the streaming game for a while now and despite costing £20 more than the Chromecast, it's the Streaming Stick we'd recommend.
If all you want is Netflix and iPlayer on your main telly, by all means go Google, but if you also want to stream your own videos and music, access Spotify and grab a slice of the Sky pie every so often, the Roku really is the way to go. The fact that it also comes with a good old-fashioned remote won't be lost on many people, either.
And what of Roku's other players? There are little feature differences here and there, but for us the Streaming Stick makes the Roku 1 and 2 largely irrelevant unless you've got an old TV without HDMI (in which case save your money for a new TV, yeah?).
The Roku 3 might be worth looking at if you're keen to go wired for faster streaming speeds, but for most people the Streaming Stick wins out – it's the pick of the range and the best budget streamer available right now.
READ MORE: The Best Connected Home Gadgets in the World Right Now
Stuff Says…
There are now many options if you want a budget streamer, but this is the best so far
Good Stuff
Tiny and discreet
Very affordable
Good range of apps
Can stream your own stuff
Bad Stuff
Requires power via USB
More like this: App of the Week – Twonky Mobile