App of the Week – Twonky Mobile
Platform: Android Price: Free Did you know that October is all National Wireless Media Sharing Month? Well, it is here at Stuff Towers. Following last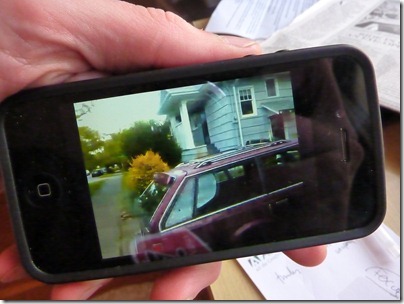 Platform: Android
Price: Free
Did you know that October is all National Wireless Media Sharing Month? Well, it is here at Stuff Towers. Following last week's Apple Remote review, it's only fair to catch up with the latest Android has to offer – a brand new app from UPnP masters Twonky.
You shouldn't need to buy any new kit (such as an Apple TV) to enjoy Twonky Mobile. It's designed to provide a clean platform for any and all UPnP devices, which include everything from computers (it's built into Windows Media Player) to mobile phones, digital photo frames, media servers and NAS drives.
The idea behind Twonky is that all your media should be accessible on all your devices. Fire up the app and you'll have the choice of any libraries of music, video and photos (your PC and Android phone, say) and players (your phone at least, but also some new Wi-Fi TVs).
You can now stream almost any (unprotected) content from any one device to any other. Amazingly, it works pretty smoothly, loading even massive music libraries in under a minute and streaming without a hitch.
Even better, once you're in a Wi-Fi hotspot, you can click on the Twonky Mobile Server in your network and stream content in the other direction: from your phone to any local web gadget. I was streaming an MP4 movie from an Android phone to my iPhone in minutes.
There's way more to Twonky if you get stuck in. You can beam media from the likes of Flickr and Last.fm direct to other devices, enjoy playlists around the house and set up photo slideshows on a connected telly.
There are a few hiccups. Twonky only works in portrait format and its search options are limited to old-school folders – annoying if you have lots of media to navigate. I also found a few files it didn't want to play, however much I re-scanned my libraries. 
Overall, though, Twonky Mobile is an easy to use multimedia, multiplatform marvel that makes sharing music and videos as easy as it should have been in the first place.