Samsung Ativ Book 9 Plus review
This MacBook-baiting Ultrabook has the highest resolution screen of any laptop. But is it more than just a pixelly face?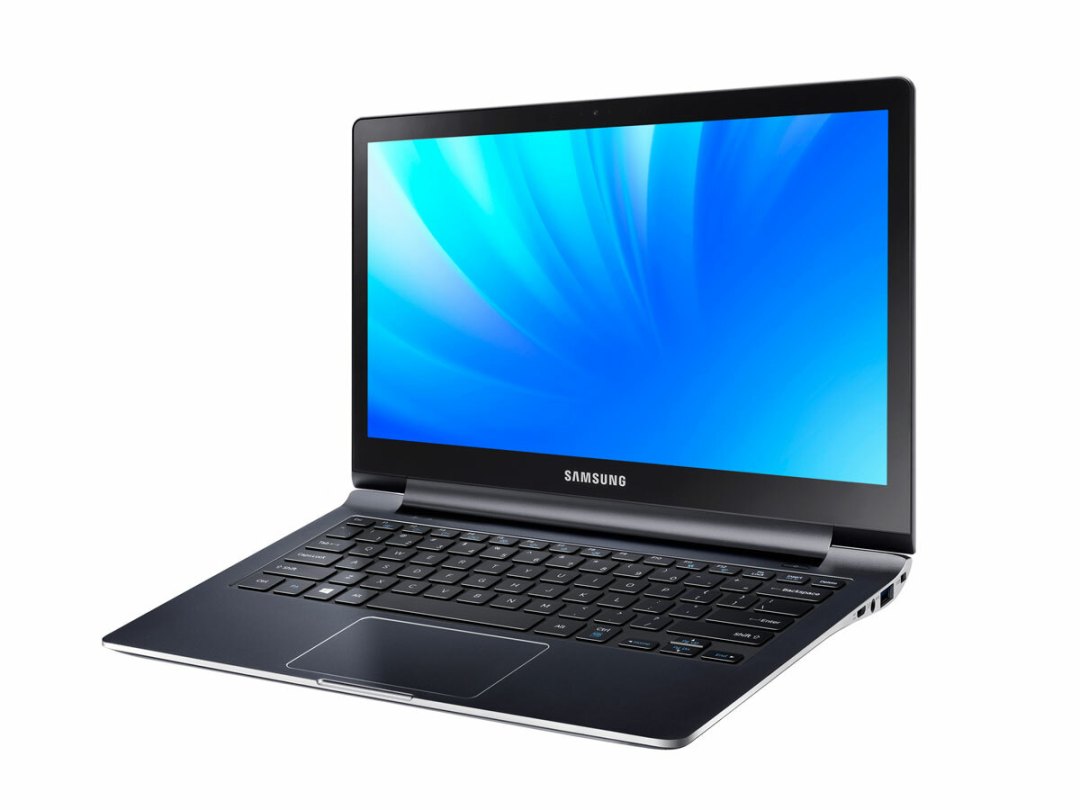 If Stuff's reviews were based solely on screen quality, the Samsung Ativ Book 9 Plus would score an easy 5 stars.
With 3200×1800 pixels spread across its 13.3in display, it has the highest-res screen on any laptop. But with a new Intel Haswell brain inside it, a sleek Ultrabook form and plenty of interesting tricks, there's a lot more to this laptop than its screen.
So is the Ativ Book 9 Plus the Ultrabook that finally ends Apple's stranglehold on the Laptops Top 10?
Beautiful creature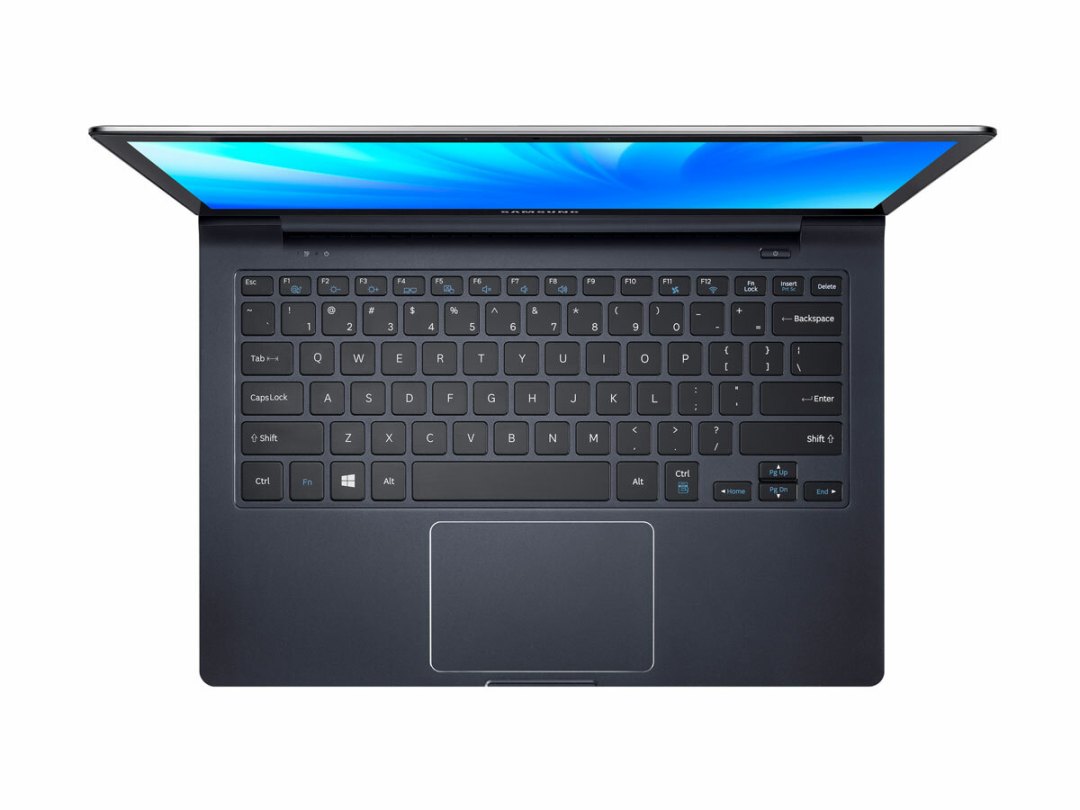 The Samsung is pure class. Its black finish is a world away from the dated silver of its brethren, and the whole thing exudes a premium feel, like you've just been given a really expensive box of chocolates.
It's also a versatile critter: its screen folds back in two stages, so you can lie it flat on its back. Great for sharing content on a coffee table. Not that we've ever done that.
The display is a ludicrously high-def 3200×1800, which equates to 276ppi. A MacBook Pro With Retina Display, by contrast, can only manage 227ppi. Pixels-per-inch isn't the only important aspect of a screen, of course – but fortunately the Ativ Book 9 Plus also has excellent viewing angles and 10-point multi-touch which works a charm with Windows 8.1.
Battery life is pretty good – we got a useful 7.5hrs out of it in normal use – and even the speakers are great. In short, the Ativ Book 9 Plus has a lot going for it.
Every silver lining…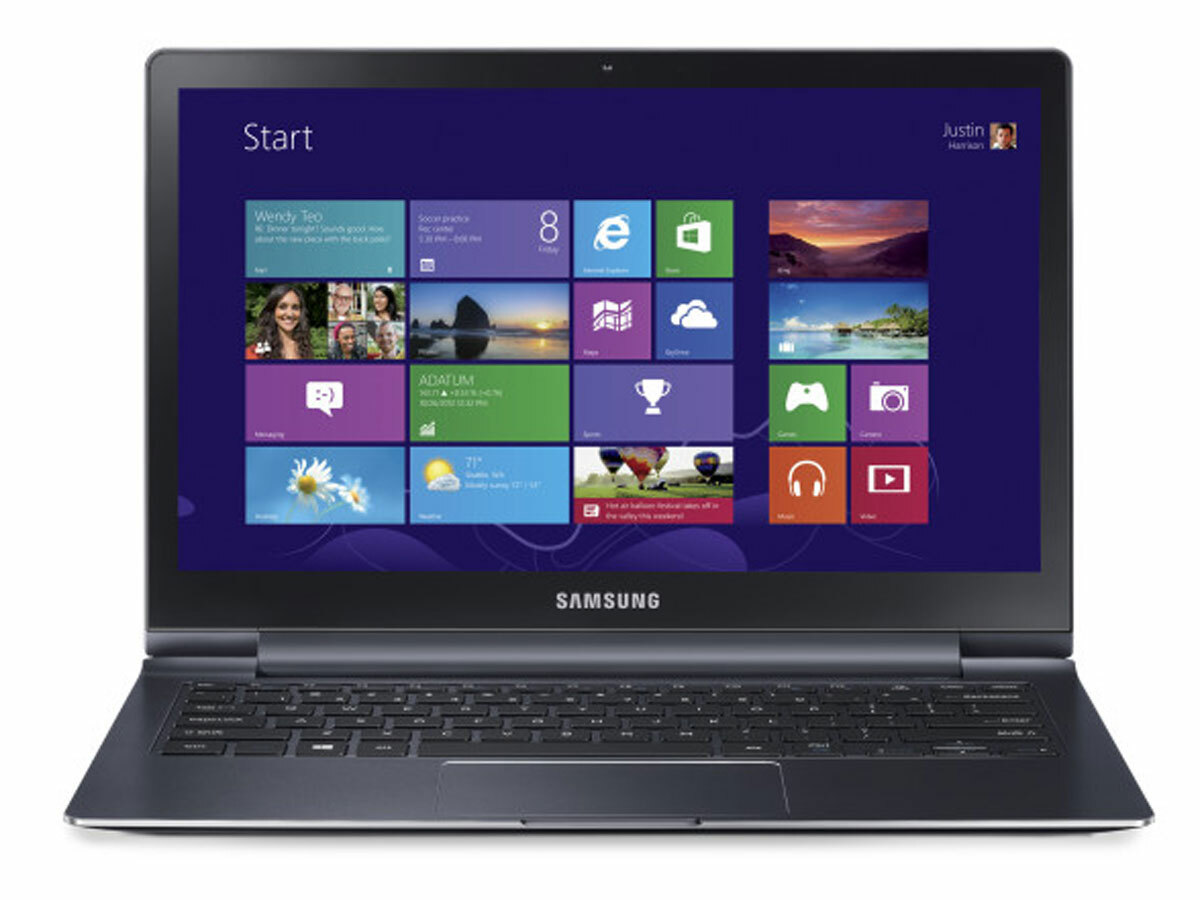 If there's one problem with the Ativ Book 9 Plus, it's that name. But seriously, folks, the real problem is with that super-hi-res screen. It's just too good. You see, Windows 8.1's desktop mode is really not designed to be viewed at 3200×1800 resolution, which means you'll be constantly switching between full-res when using 'Metro' mode and 1080p when using desktop. Or you could just scale it down to 1080p permanently, but then what's the point in having it in the first place?
And as we're being picky, we'll also mention that the Core i5 Haswell processor within it isn't quite powerful enough to game in full detail and that the touchpad can be a bit tetchy.
Verdict
Of course when we start criticising a laptop for having a too-high-resolution screen and not being quite powerful enough for high-end gaming, we are being overly picky. You don't buy an Ultrabook for hardcore gaming – you buy an Alienware 17 or PlayStation Vita Slim. And as far as the screen goes, well, that's more of a Windows 8.1 flaw than any fault of the Ativ Book 9 Plus.
That said, this isn't quite the MacBook-beater we were hoping for. It still feels a little underpowered given its high price, and if you're after a Windows 8.1-running Ultrabook, we'd go for the Asus Zenbook UX302 instead. Still, lovely screen.
READ MORE: The 10 best laptops in the world right now
Stuff Says…
The most luxurious mobile home you can give to Windows 8
Good Stuff
Spectacular screen
Ultra-desirable design
Good battery life
Bad Stuff
Slightly underpowered
Too high-res for Windows 8.1
Glitchy trackpad