Samsung Galaxy Book 3 Pro 360 review: hybrid hero
Premium 2-in-1 laptop steps up on screen and styling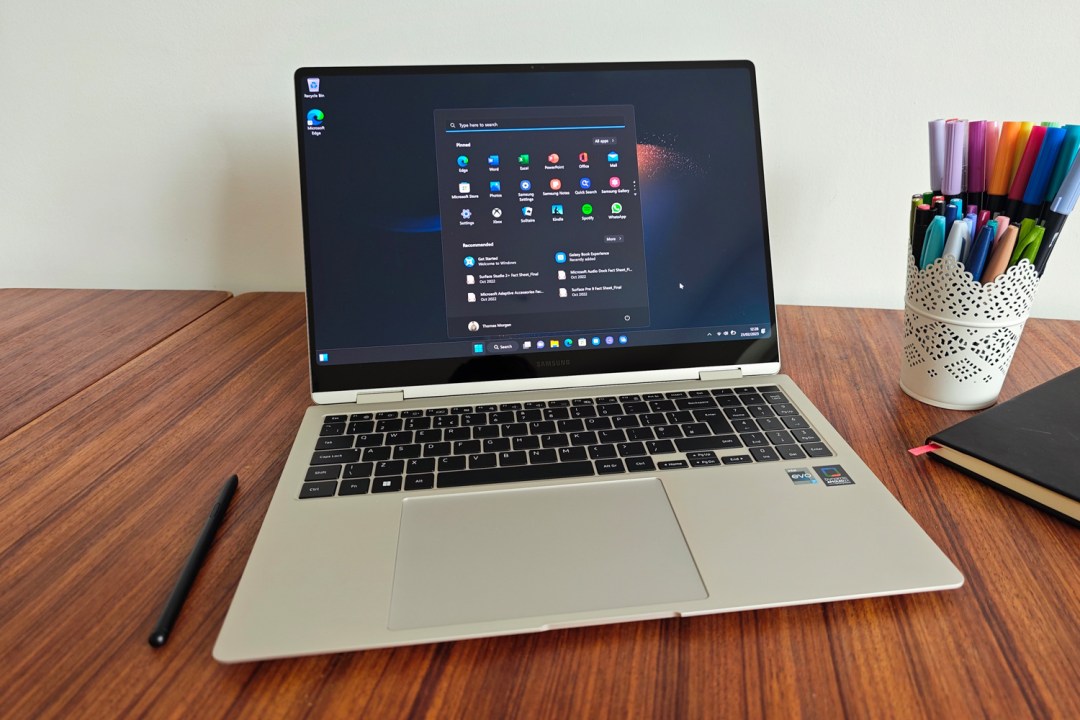 It's arguably the middle child of Samsung's refreshed laptop line-up, lacking the performance grunt of the Book 3 Ultra and the sheer portability of the Book 3 Pro 14in, but the Galaxy Book 3 Pro 360 is undeniably the most flexible. A fully rotating screen lets its sizeable 16in screen double as a tablet, for a work/play balance that sure beats balancing a notebook on your knees when catching up on your Netflix shows.
The premium 2-in-1 has been overhauled for its third generation, with fresh styling, a strengthened hinge and uprated internals. Oh, and the highest resolution OLED screen Samsung has fitted to any of its laptops to date. It sounds like a winning combination for anyone after a convertible that'll work just as well outside of business hours as within them – does it deliver in reality?
Design & build: attractive at all angles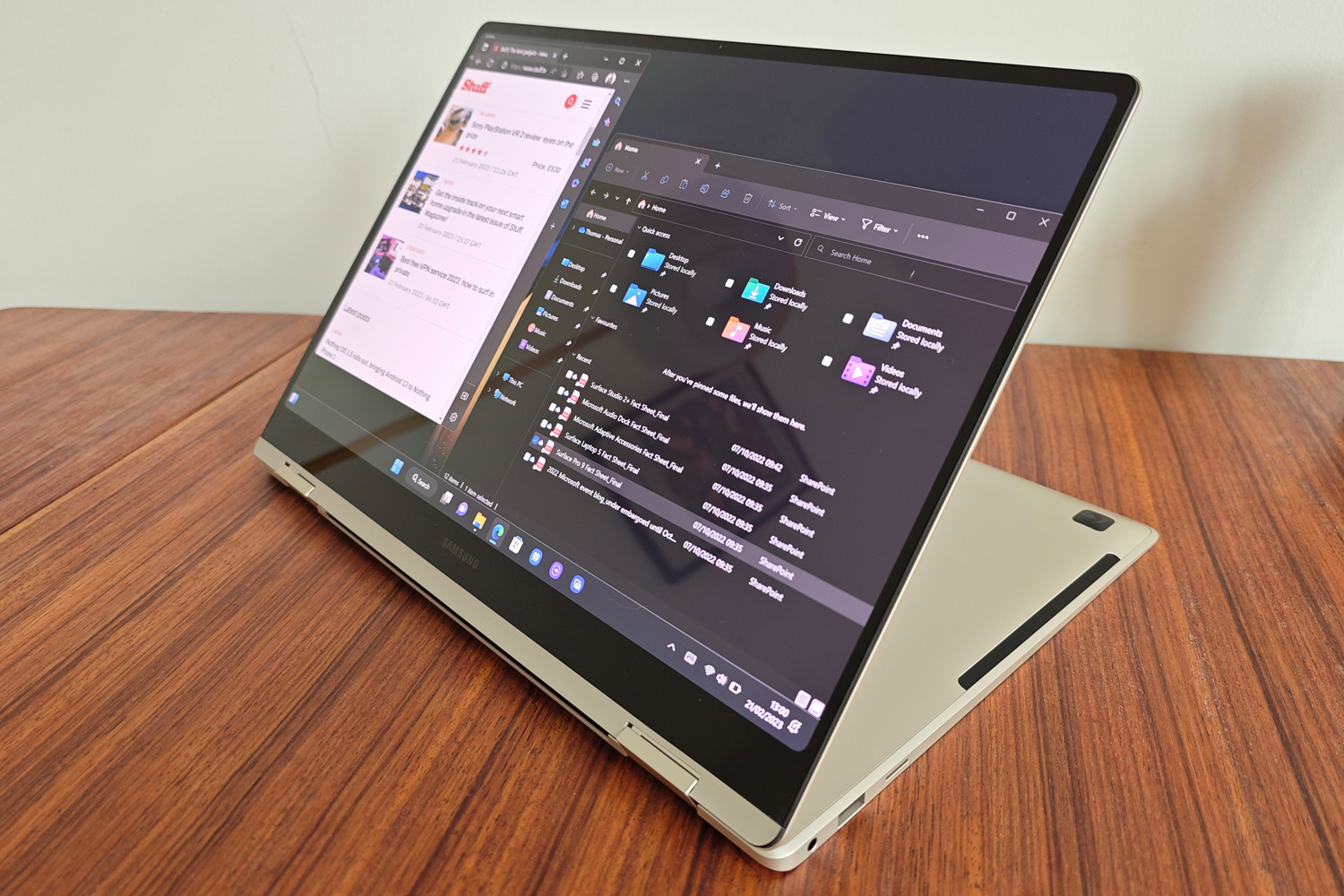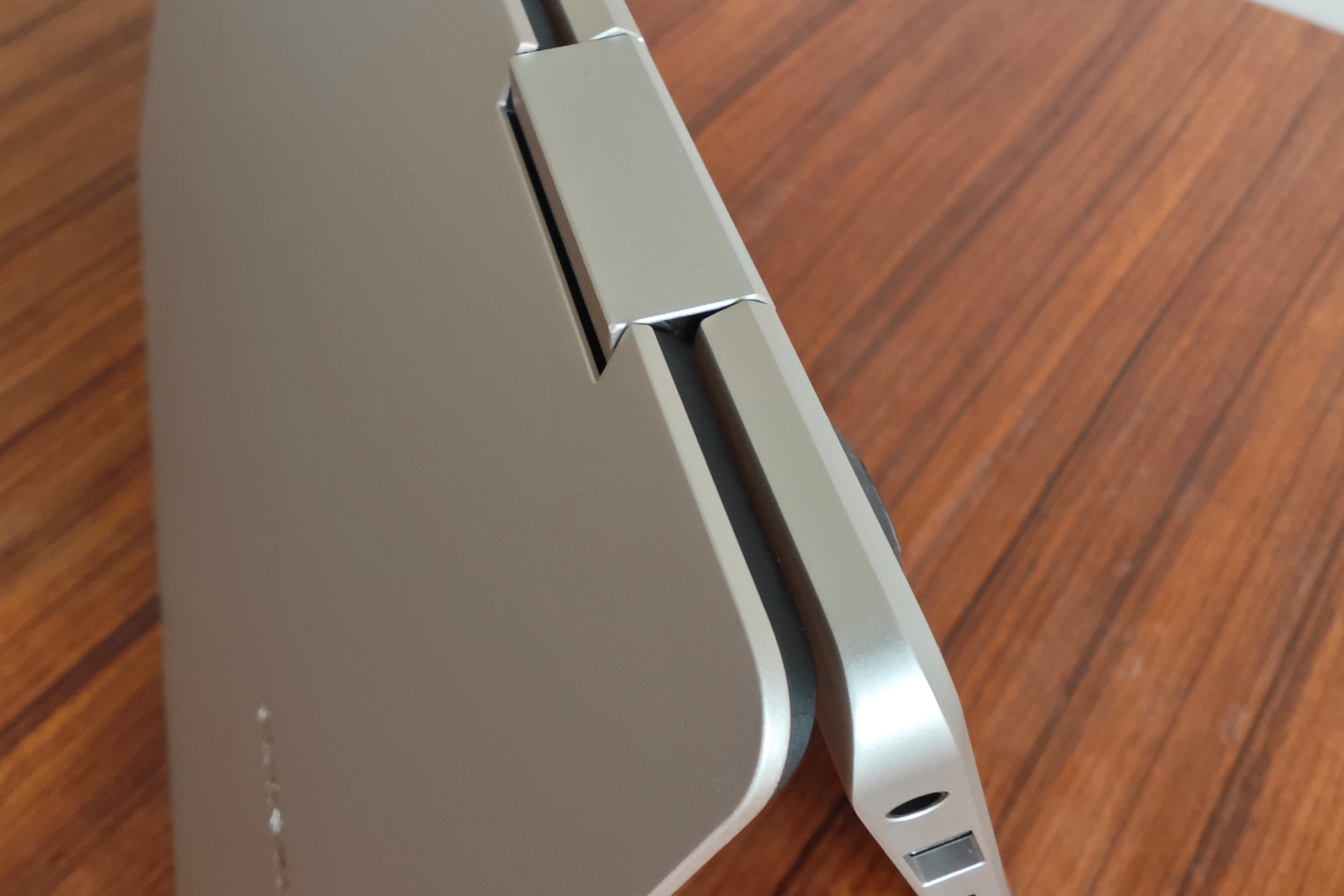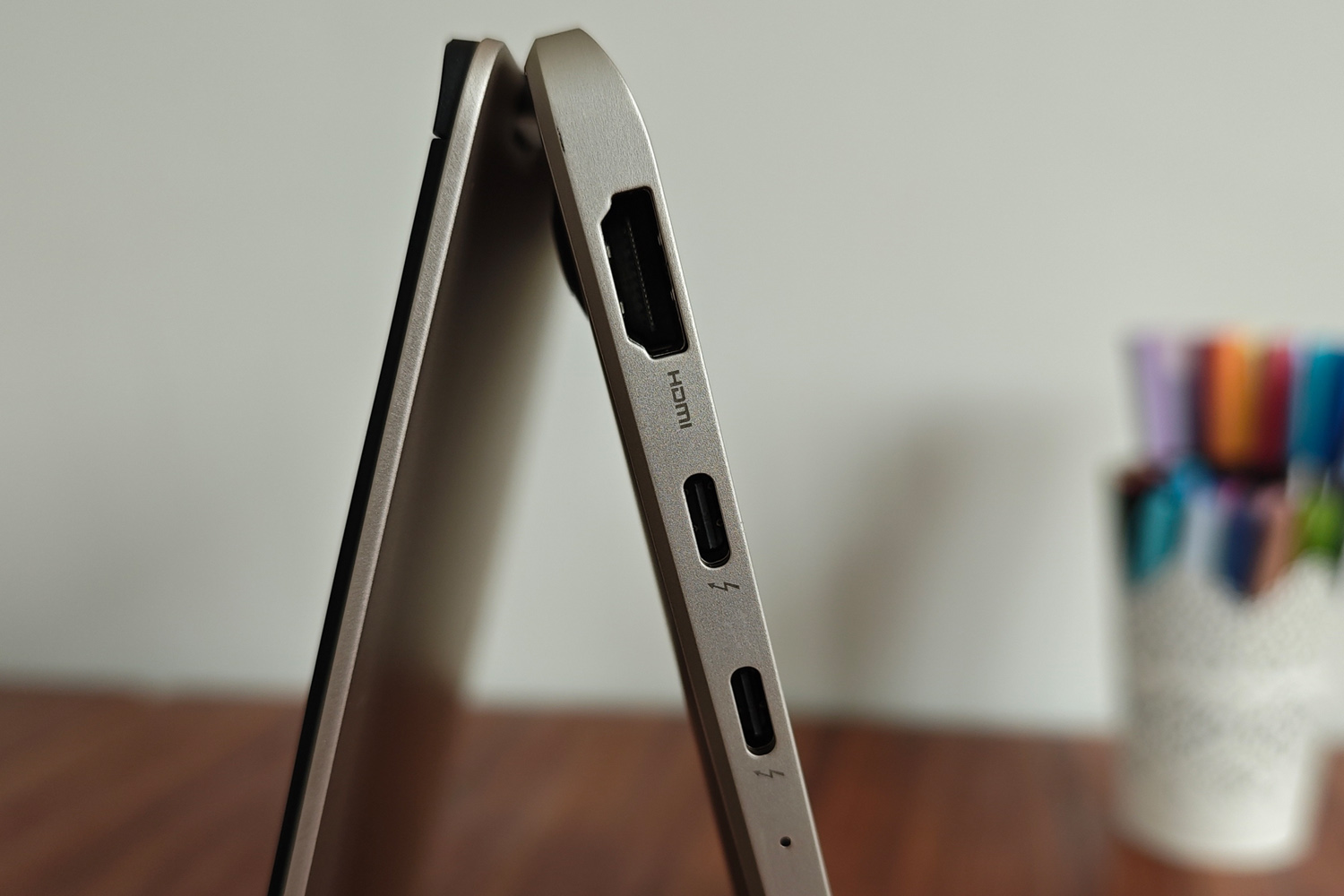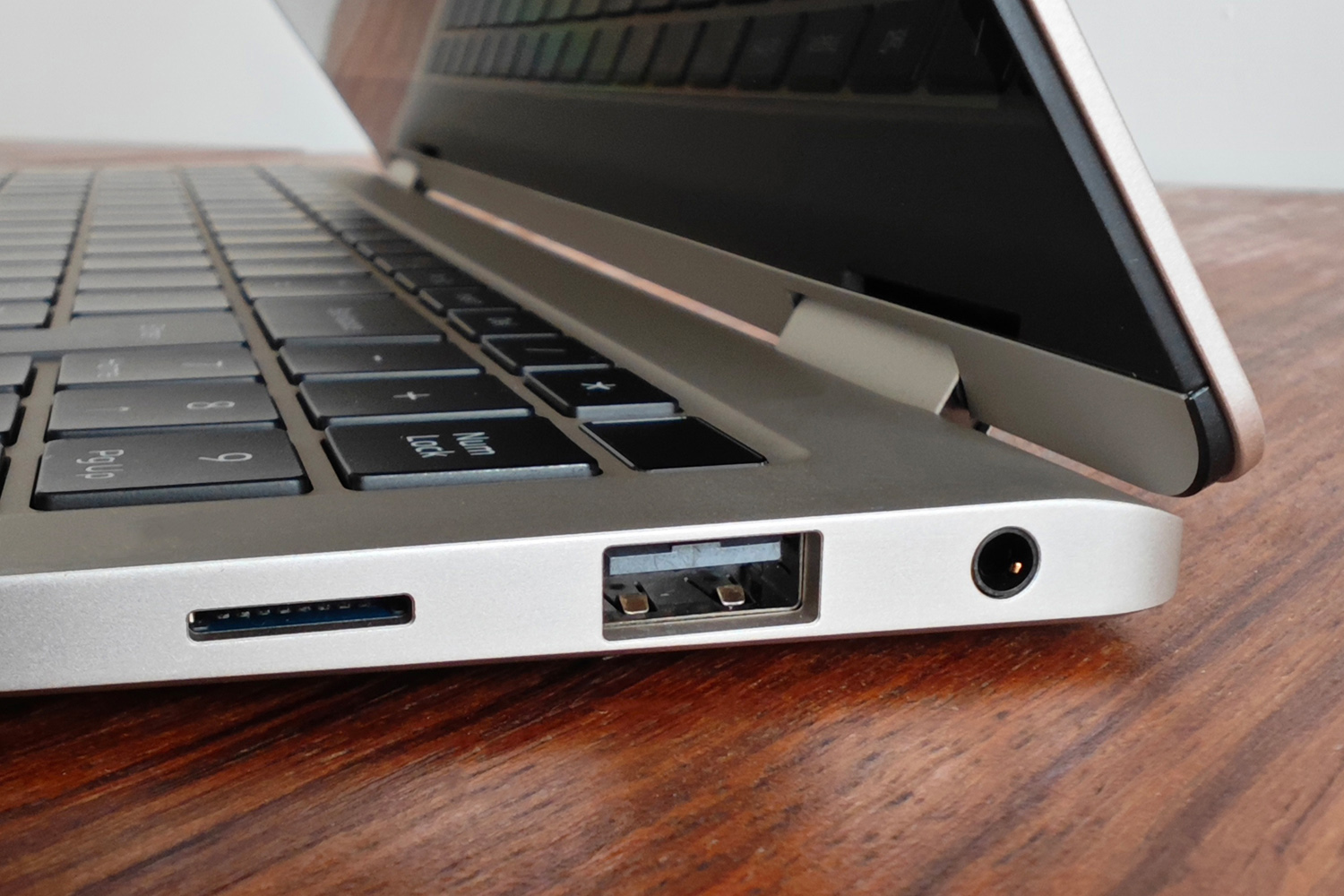 Tipping the scales at a mere 1.71kg, the Galaxy Book 3 Pro 360 is impressively light for a 16in laptop. Those grams add up when lugging it around in tablet form, but we still had no complaints after an evening on the sofa watching videos and web browsing. The skinny dimensions help; it's certainly thicker than the average iPad, but you're hardly gripping a phone book either.
You can pick one up in Graphite or Beige colours; our sample was the latter. Beige sounds pretty uninspiring, but in the metal it's something between silver and pale gold. We reckon it's the one to go for, looking every bit as premium as you'd expect given the price. It's milled from aluminium, with sharp lines and minimal branding. It shrugs off fingerprint smudges, too, so you won't need to try very hard to keep it looking tidy.
Aside from how the hinges slightly eat into the lid, there's little clue this is a 2-in-1 device. They stay fixed at whatever angle you open the laptop to, for tent- and presentation-style arrangements as well as folding flat for tablet use, but aren't so stiff you've got to strongarm it shut again.
Connectivity is decent enough for a thin-and-light, with twin Thunderbolt 4 USB-C ports and an HDMI output on one side, and a single USB3, 3.5mm combi port and microSD card slot on the other. Photographers might bemoan the lack of full-size SD card reader though.
There's also a 1080p webcam built in to the display bezel. It's just fine, looking clear enough in good light but struggling for detail in darker rooms.
Screen & sound: heavenly HDR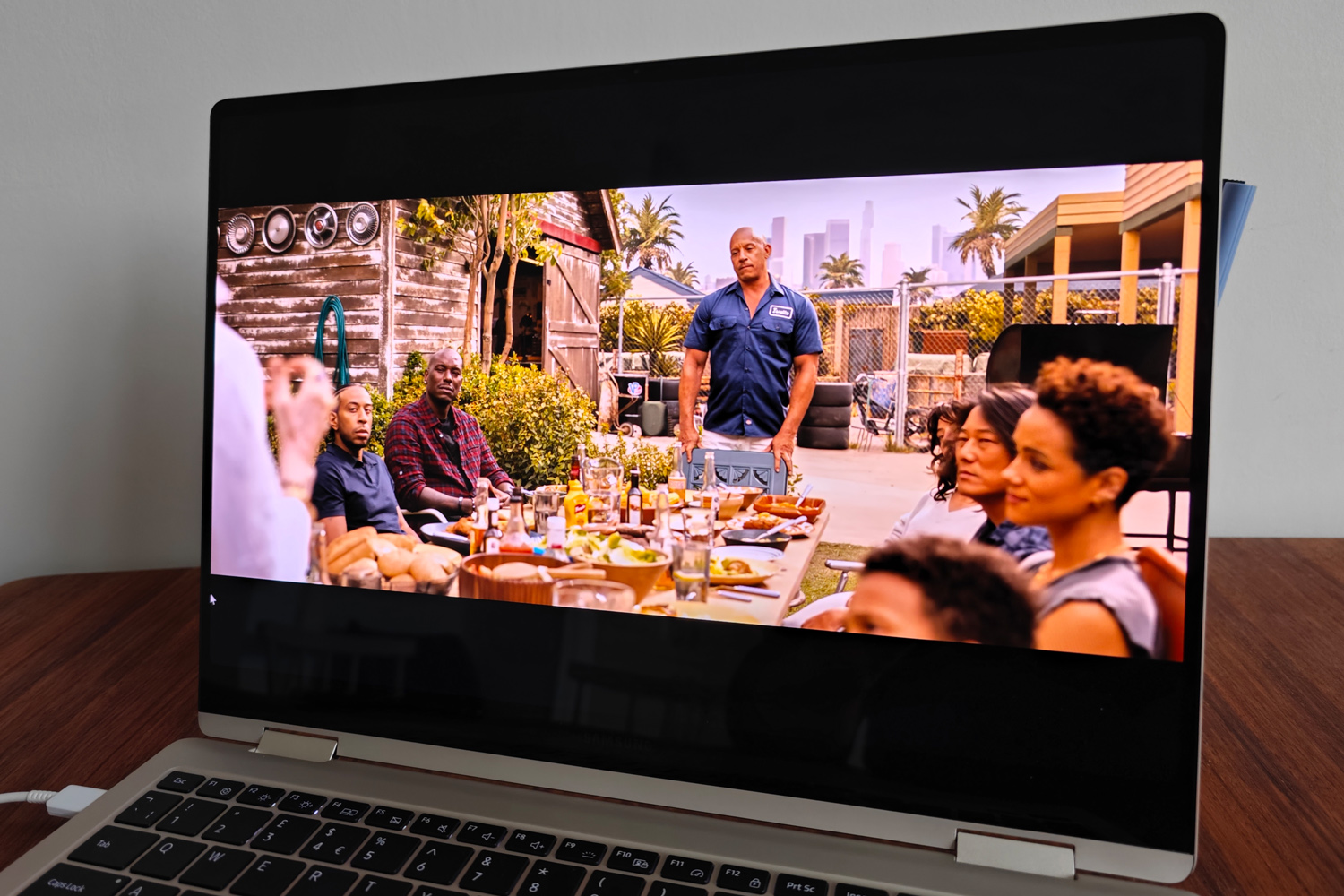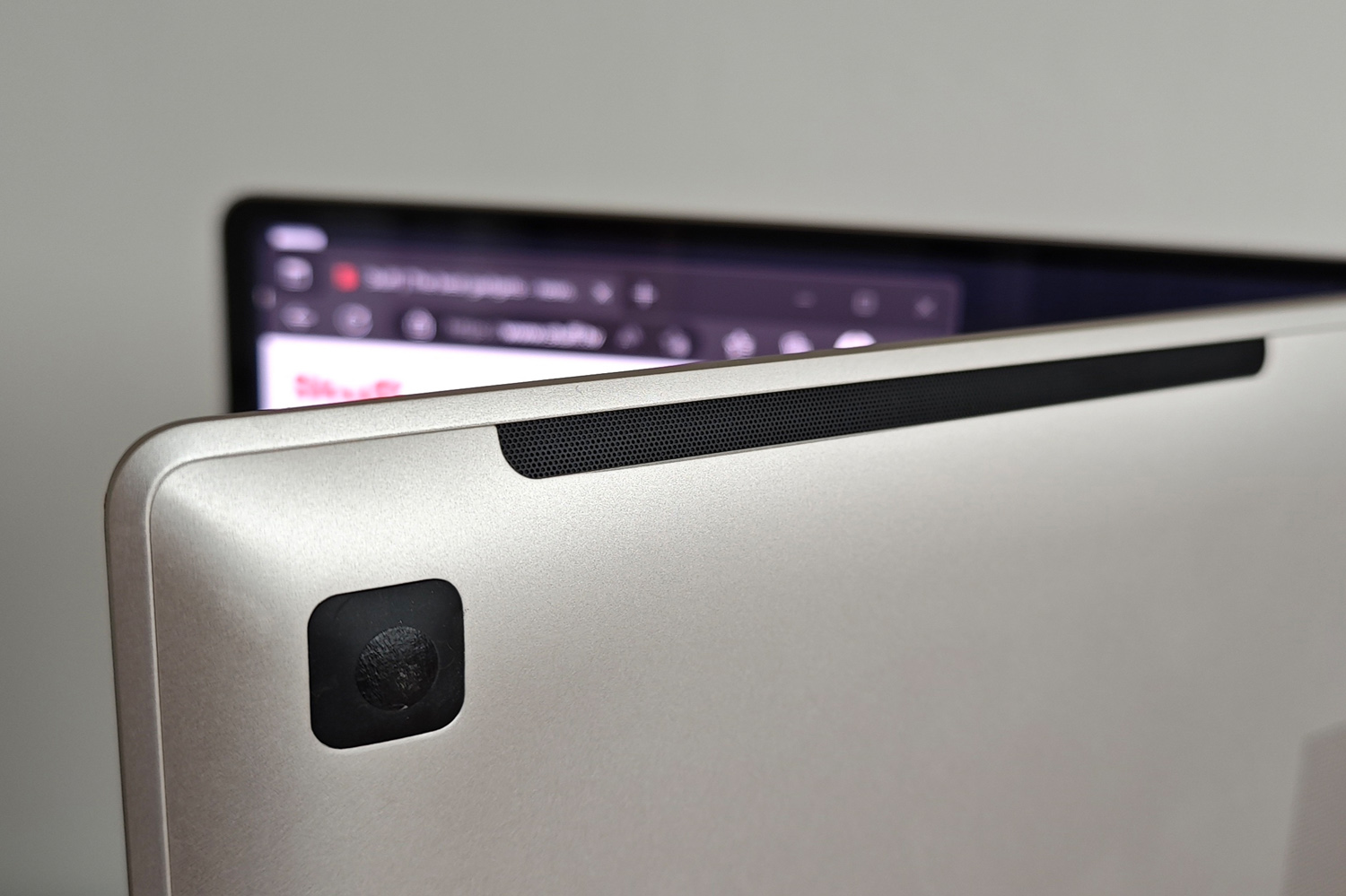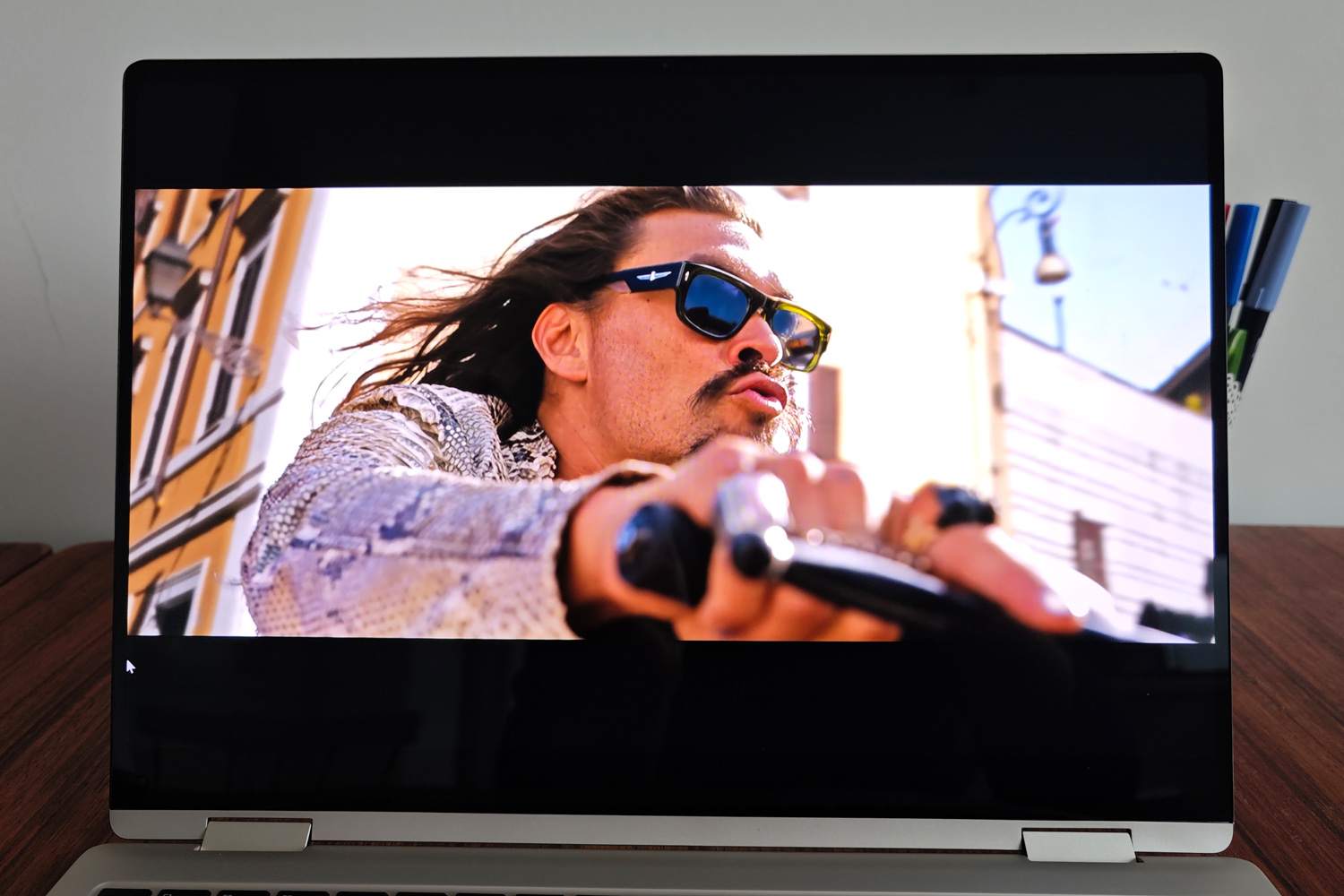 Samsung has offered OLEDs on its laptops for a while, but last year's Galaxy Book 2 Pro 360 couldn't go higher than a Full HD resolution. That put it on the back foot compared to Lenovo, Asus and Acer, which all offered 3K panels. That's not the case here: the Book 3 Pro 360 gets a much sharper 2880×1800 display, stretched over 16in and with a more productivity-minded 16:10 aspect ratio. It works out to around 11% extra vertical space than the outgoing 16:9 machine, and everything looks considerably sharper.
It also has a 120Hz refresh rate, which means scrolling through websites and dragging windows around the desktop looks buttery smooth. This was enabled out of the box, so you don't need to go hunting through settings menus, but does have an impact on battery life – you might want to dial things back to 60Hz when longevity is a priority.
This laptop really shines when you feed it HDR content, with exceptional contrast, near-flawless black levels and a superb balance between shadows and highlights. It's ideal for box-set bingeing, especially once the hinge is propped up in tent or presentation modes, with excellent viewing angles and rich, vivid colours. And that's before turning on the Vivid or Movie modes.
Colour accuracy in general is excellent, which bodes well for creative pros wanting to get serious work done. Brightness is more run of the mill, falling a little short of Samsung's claimed 500nit peak and outshone by the M2 MacBook Air.
Properly crank the Dolby Atmos-certified quad speakers and the Galaxy Book 3 Pro 360 delivers fairly clear audio, with the usual laptop caveat of limited bass. The rest of the frequency range is well defined, working well enough for Spotify streams without reaching for a pair of headphones and doing just fine for catching up on your YouTube subscriptions. At least the 3.5mm headphone port means you're not limited to Bluetooth for personal listening.
Keyboard and touchpad: the write stuff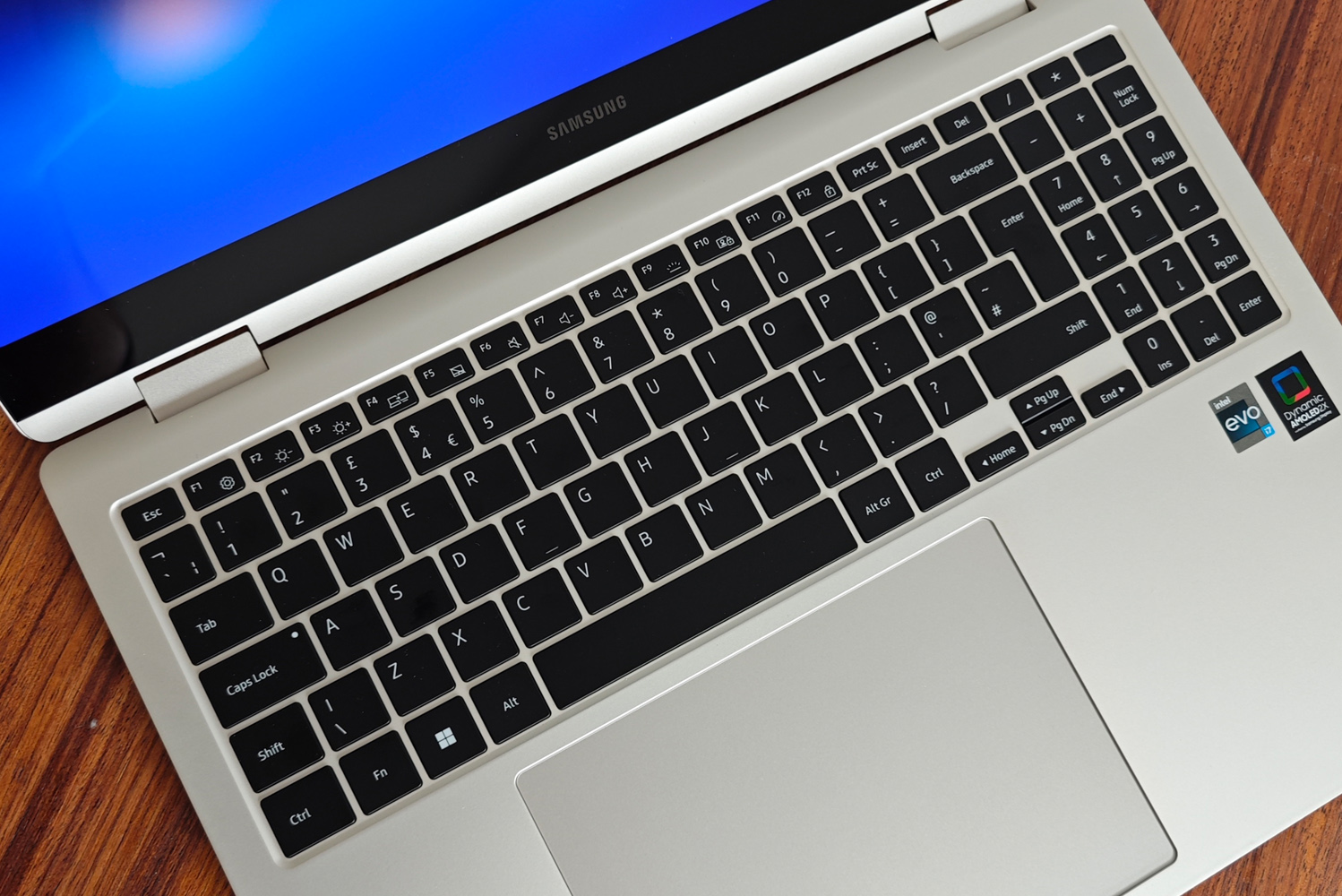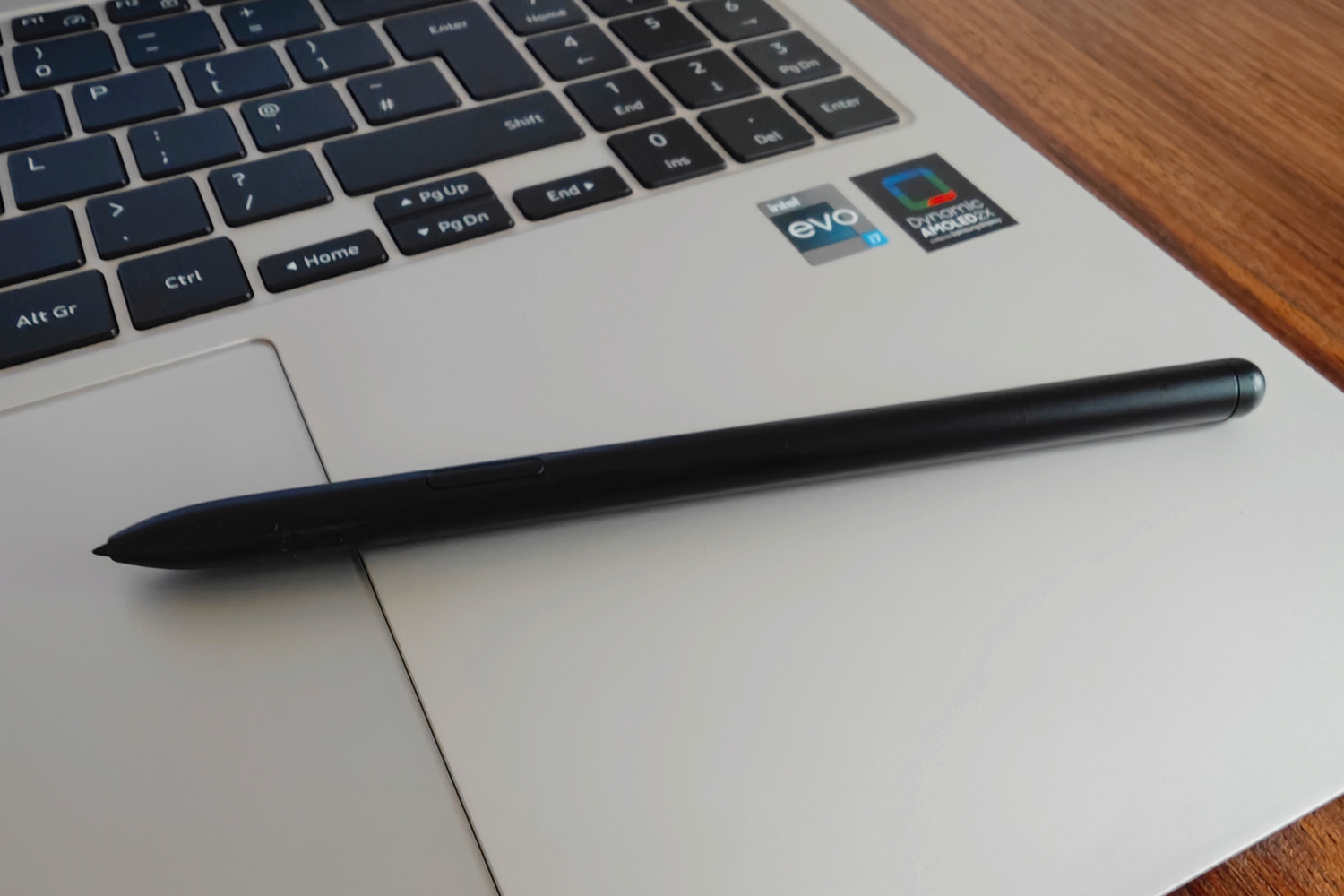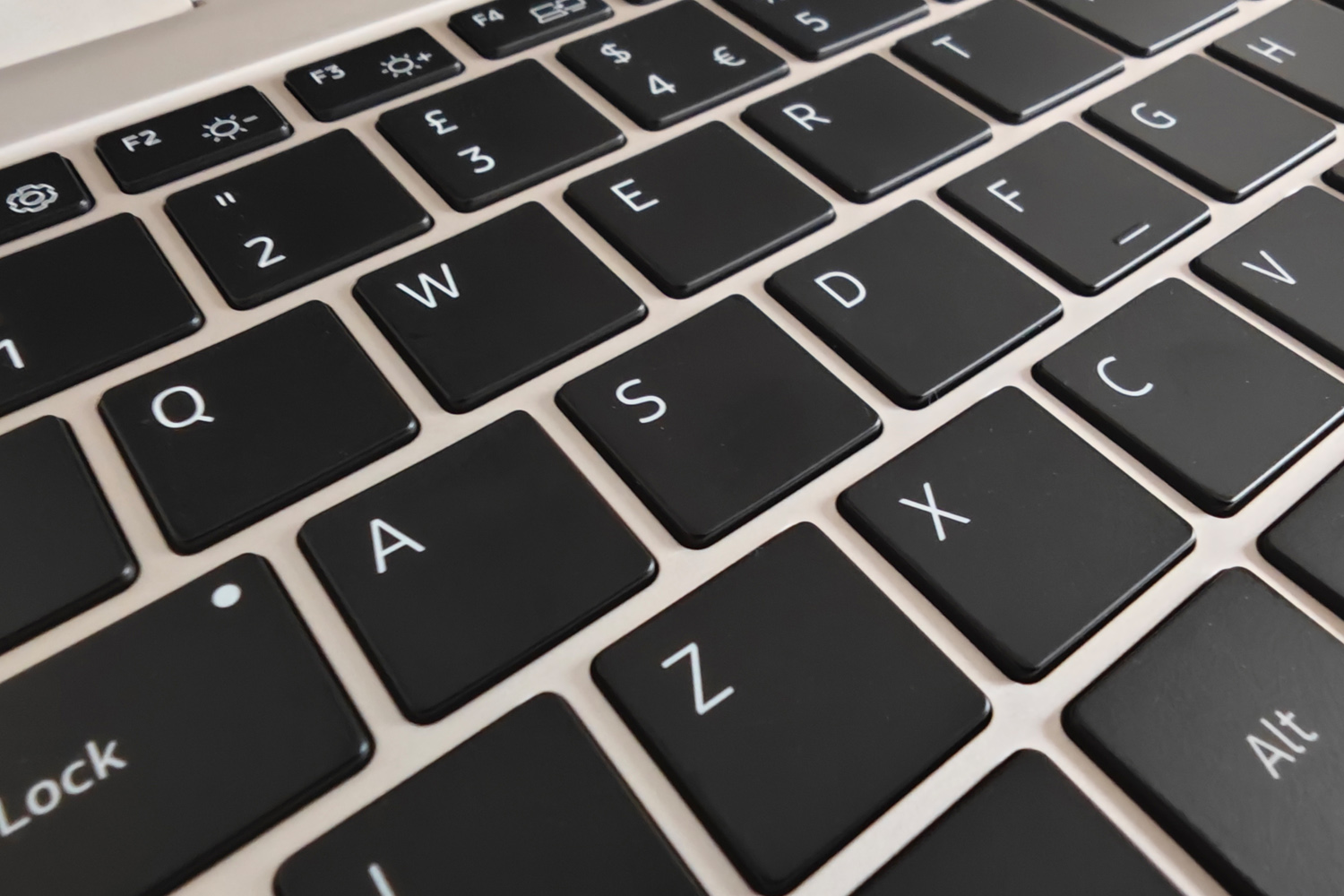 Unsurprisingly for a 16in laptop, Samsung has found room for both a full-size QWERTY keyboard and numerical keypad. The latter uses slightly shrunken keys, but should still be helpful for office work. The white LED backlight is even across the keyboard tray, and while it defaults to off during the day, the black keycaps mean you can still read each letter clearly if you force it on – something that can't be said of the Lenovo Yoga Slim 9i's silver key/white backlight combo.
Each island-style key has a reasonably bouncy action, with a good amount of travel given how skinny the machine is. They still bottom out quickly if you type like you're hammering nails, and we noticed things were slightly squishier towards the centre of the keyboard tray, but with a little less force it's perfectly comfortable.
The power button in the top right corner also doubles as a fingerprint sensor, and has enough resistance that you're unlikely to hit it accidentally. We thought it was a little too close to the delete and backspace keys on the 14in Galaxy Book 3 Pro laptop, but it's more out of the way next to the num lock key here. It proved accurate enough during testing, and was quick to detect our digits.
Having the expansive glass touchpad slightly offset to one side might trigger your OCD, but it lines up better with the QWERTY keys and is so big we never missed when reaching for it. Single clicks, multi-finger taps and swipe gestures were all picked up accurately, and the slick surface is ideal for smooth cursor movement.
Naturally for a 2-in-1 the screen has full touch support, with 10-point detection that's supremely responsive, and it plays nicely with Samsung's S Pen stylus too. One comes bundled in the box, but there's no place to store it when tossing the laptop in a bag or backpack. It does magnetically hook on to the lid, but not with limpet-like strength. There's the smallest bit of input latency, so is as close to sketching on paper as it gets.
Performance & battery life: plentiful power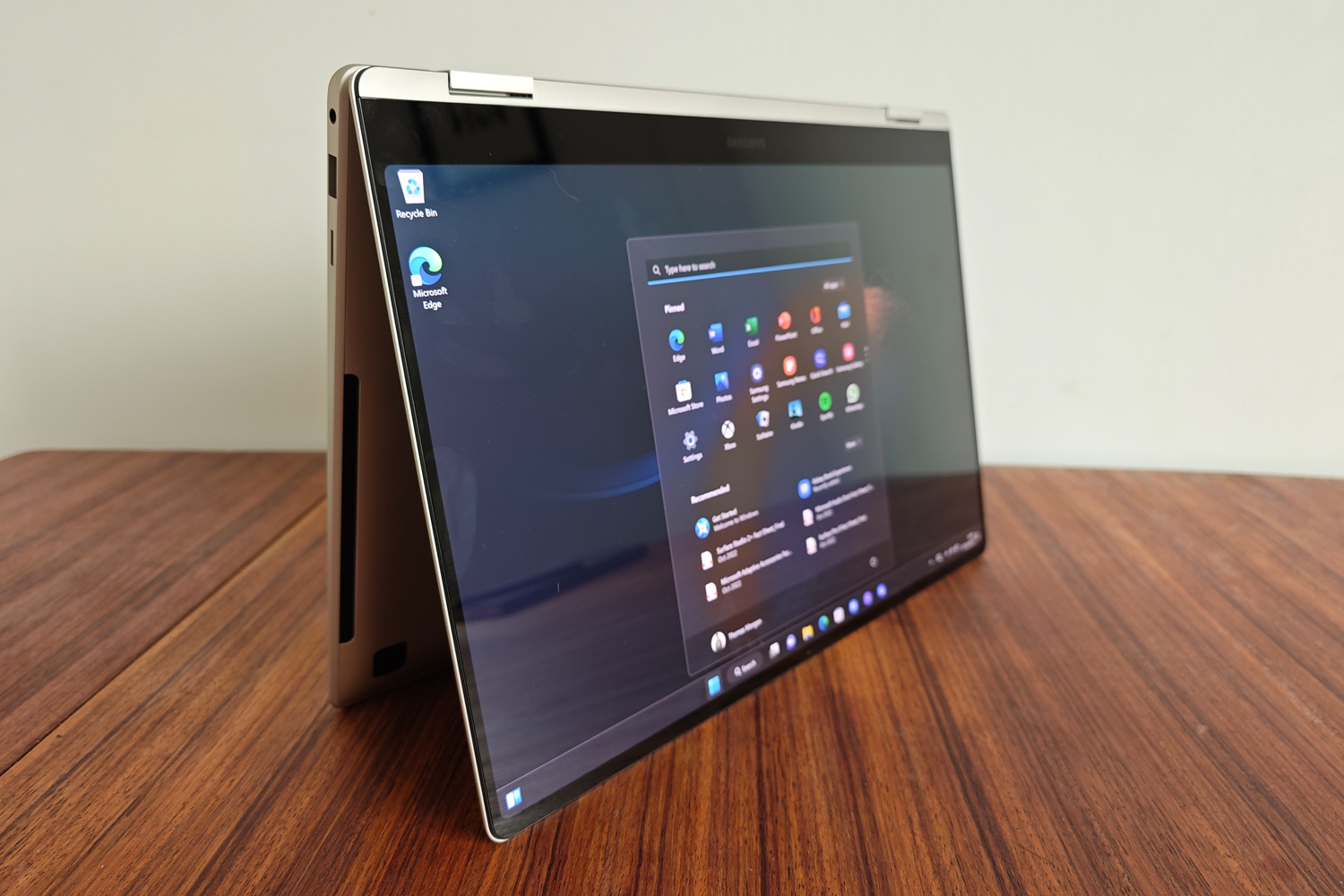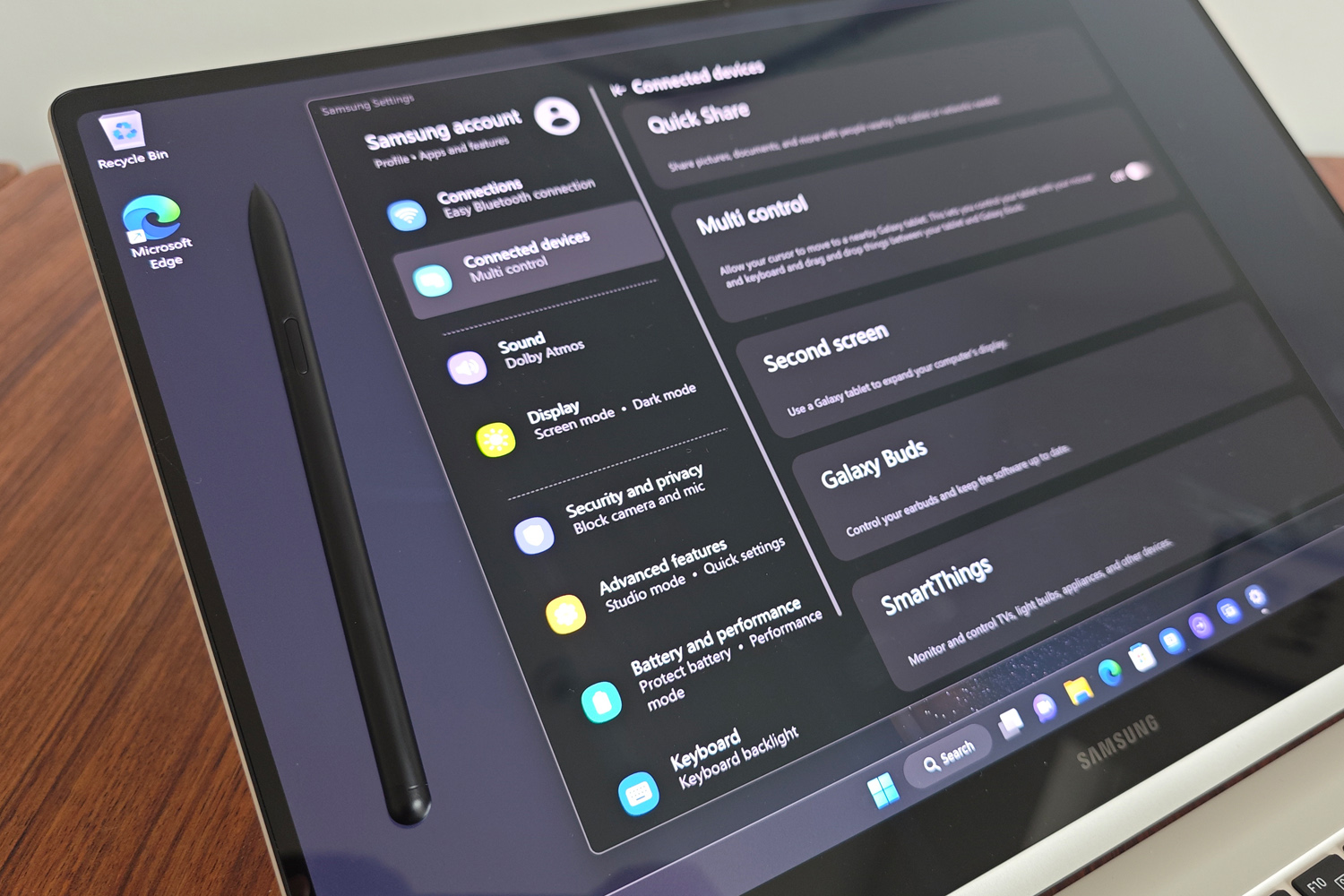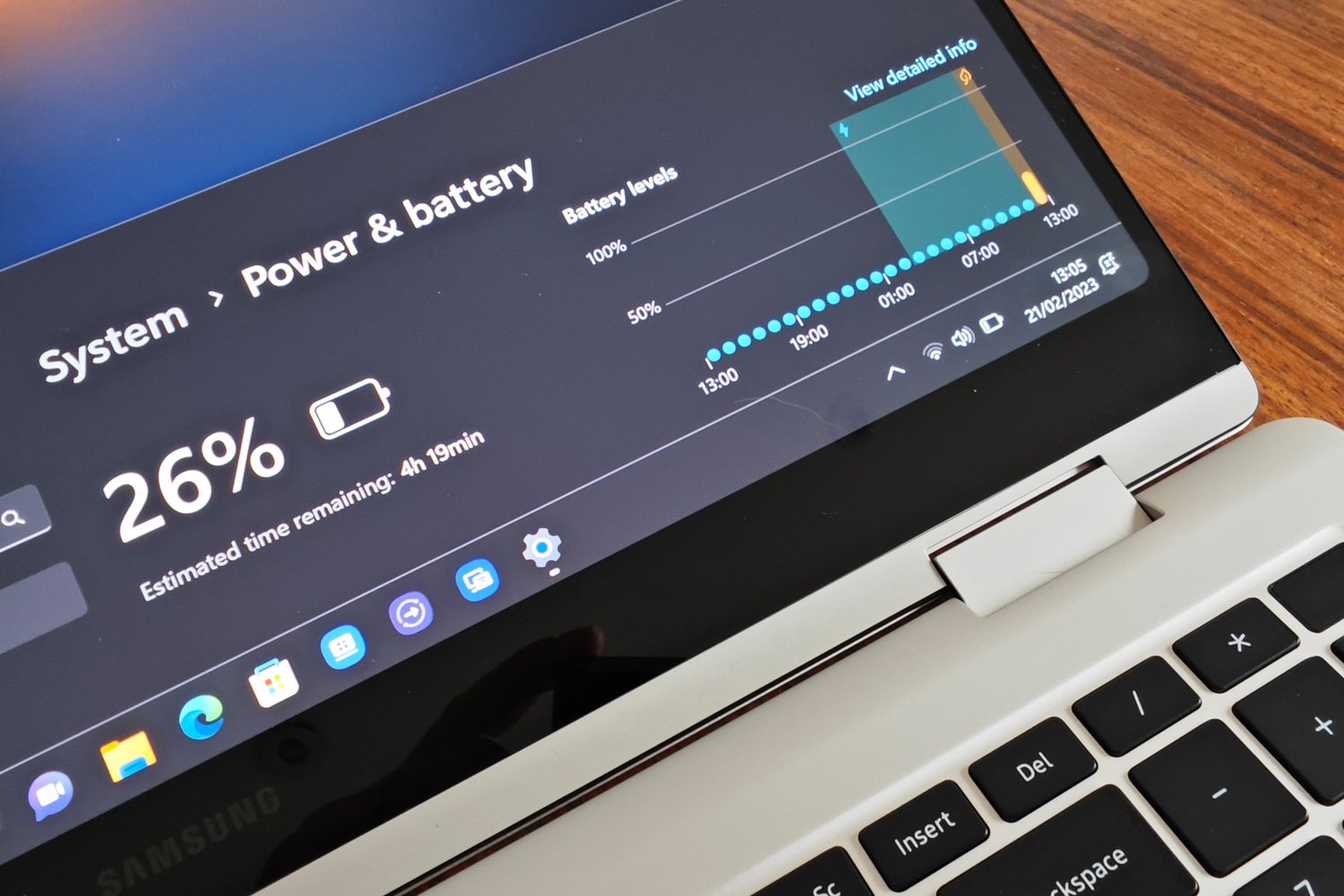 It's Intel all the way inside the Galaxy Book 3 Pro 360, with a choice of 13th-gen Core i5 or i7 CPUs. Our model had the more potent i7-1360p chip, paired to 16GB of RAM and a 512GB SSD. Opting for the more mainstream i5-1340p limits you to 8GB of RAM and 256GB of storage, although this also nudges the price down a fair bit.
The active cooling doesn't need to kick into high gear for desktop duties, where the machine feels delightfully responsive, and it stays fairly quiet when tasked with something a bit more demanding, like batch editing photos in Adobe Lightroom. Multitasking between text documents, web browsers and email clients is as smooth as you'd hope, too.
Just remember this is an ultraportable machine, so it's not going to demolish 4K videos in quite the same way, and Apple Silicon still has the performance edge in optimised software. It can get toasty when left to crunch through a video render or other continuous load, but not so much the hardware is forced to dramatically throttle clock speeds.
Intel's Iris Xe graphics get the job done, playing native 1440p videos without hiccups and even managing some light gaming, but this is no graphical powerhouse. For that you'll want the upcoming Galaxy Book 3 Ultra – it's a traditional laptop, rather than a 2-in-1, but one you can outfit with an Nvidia GeForce RTX 4070.
Samsung hasn't loaded the thing up with pre-installed software, with just a few tools for handing off files or sharing mobile data with a Galaxy smartphone, and using a Galaxy tablet as a second screen. Otherwise you're getting a fairly typical Windows 11 experience.
That also means fairly typical Windows 11 standby battery life, which is dismal compared to what you'll get from MacOS. Otherwise the Galaxy Book 3 Pro 360 should last between 8 and 9 hours away from the mains, depending on what you're doing with it. That's enough to get through a work day without having to bring the power adaptor along, but still a step behind the likes of Apple's outstanding MacBook Air M2. Chalk that up to the higher resolution, high refresh rate AMOLED display.
At least the power brick is on the small side, being no larger than the one you (used to) get with a new smartphone. At 65W it'll charge any current Samsung phone, tablet or laptop at its maximum speed, so you can leave your other adaptors at home.
Samsung Galaxy Book 3 Pro 360 verdict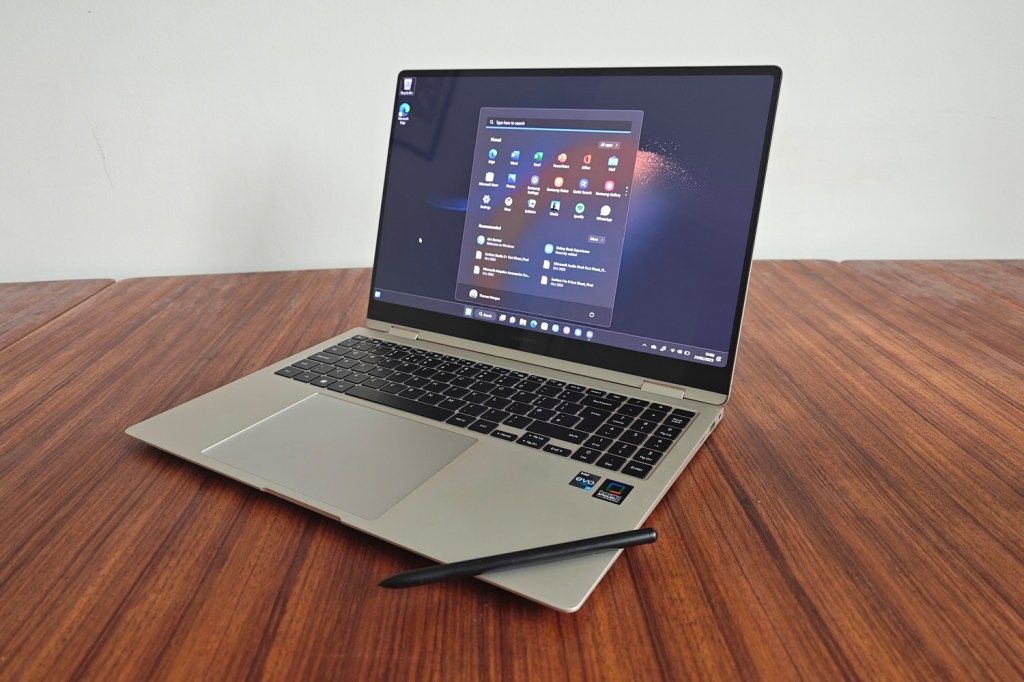 If you're hunting for a high-end hybrid laptop with plenty of power and a stunning screen, the Galaxy Book 3 Pro 360 should be near the top of your list. Samsung has nailed the sleek and modern styling, supplied a comfortable keyboard, and hasn't neglected connectivity too much either.
Battery life could be better, however, and we're still waiting for somewhere to stash the all-important S Pen. At £1849 it's also a pricey machine – the Acer Swift Edge is a straight-up laptop rather than a 2-in-1, but has a similarly dazzling OLED screen for considerably less cash.
That said, convertible fans might still consider the Galaxy Book's flexible form factor a price premium worth paying.
Stuff Says…
A premium, portable 2-in-1 with a gorgeous screen and plenty of power. Battery life could be better, but it otherwise excels for both work and entertainment.
Good Stuff
Premium materials and sturdy construction
Large, hi-res screen is a treat for the eyes
Snappy performance
Bad Stuff
Middling battery life
Nowhere to store the S Pen
Samsung Galaxy Book 3 Pro 360 technical specifications
| | |
| --- | --- |
| Screen | 16in, 2880×1800, 120Hz AMOLED |
| CPU | Intel 13th-gen Core i7-1360p 2.2GHz |
| Memory | 16GB RAM |
| Storage | 512GB SSD |
| Graphics | Intel Iris Xe |
| Operating system | Windows 11 Home |
| Battery | 76Wh |
| Connectivity | USB-C x2, USB, HDMI, microSD, 3.5mm, Wi-Fi, Bluetooth |
| Dimensions | 355x252x12.8mm, 1.71kg |