Samsung Galaxy Buds Live review
These metallic jelly beans are earphones from the future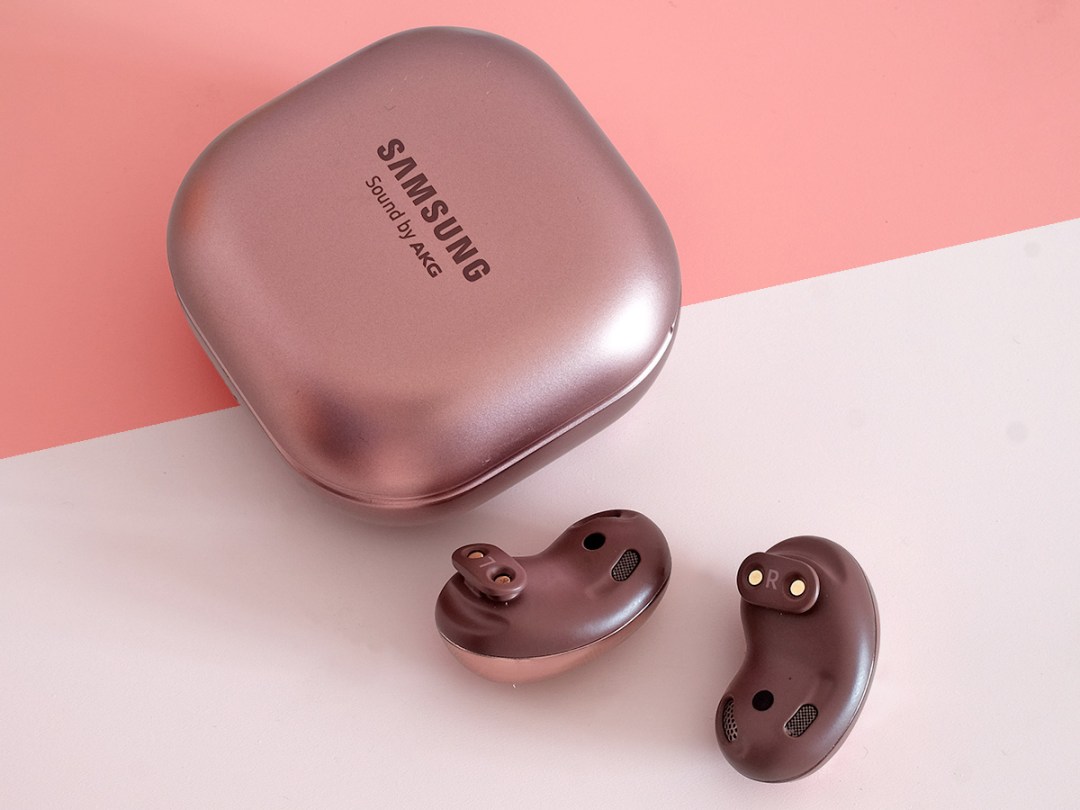 The Samsung Galaxy Buds Live are some of the strangest earphones of 2020. Samsung squeezed a couple of speaker drivers into a pair of jelly beans and attacked them with a can of metallic paint that might otherwise be used on some try-hard's TVR sports car.
"That'll never work" may be your first assumption. But they really do. The Samsung Galaxy Buds Live are comfortable and stay in place when you go for a run. They even have fair noise cancelling.
Ready for the bad bit? The Samsung Galaxy Buds Live don't sound as good as the Sony WF-1000XM3, the Huawei FreeBuds Pro or the Google Pixel Buds Live. That is a bit of a problem in a pair of £170 earphones.
Design: Your ears are ready for this jelly
The Samsung Galaxy Buds Live are not your average earphones. They are little plastic beans you shove in your ear holes. There's no rubber tip, no soft part to squish into the sides of those dark canals.
This design shouldn't work. Hard plastic earphones are often uncomfortable, and active noise cancellation will not function properly without a good seal. But here it, well, just works. The Samsung Galaxy Buds Live slot happily into your ears. They don't fall out, cause sore cartilage after and hour or fail to seal properly.
We went for a run with them in: no problem there either. Owners of tiny ears may have issues, but we didn't. They make the Sony WF-1000XM3 look like they belong back in the 90s too, with a shape that sticks out far less. Samsung wasn't out to make wallflower earphones, though. The bronze chrome is about as shiny and reflective as tech gets. The end result is BBC news presenter earpiece meets The Fifth Element. The look works.
Features: ANC does the job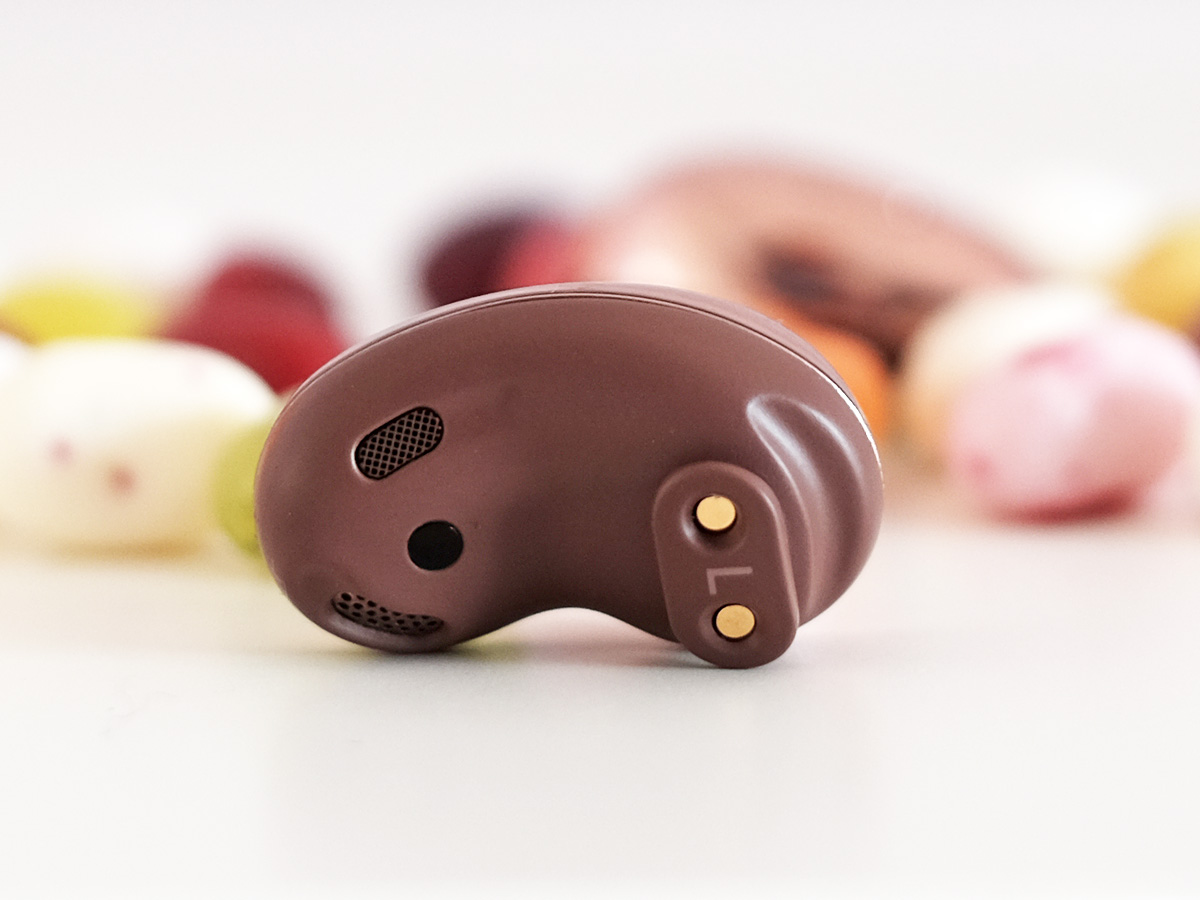 These earphones are dinky, but they don't miss out on any features. You can control your music and the earphones with taps on the earpieces and — thank god — no swipe gestures are involved. Single, double and triple taps act as playback controls. Long presses can either change the volume, toggle ANC or let you talk to Samsung's Bixby assistant.
Choose your shortcut in the Samsung Wearable app on your phone. The controls are simple enough, but the Samsung Galaxy Buds Live goes through stages of ignoring your taps. True wireless earphone controls continue to cause problems. What a surprise. These earphones have active noise cancellation, using three mics to get rid of outside noise. It's not as effective as that of the Sony WF-1000XM3, Huawei FreeBuds Pro or Bose QuietComfort, but still zaps the low-frequency dirges of busy roads and train carriages.
The Samsung Galaxy Buds Live do this no. 1 job of ANC headphones well enough, you just don't get the zen-like isolation of the very best. It introduces a slight noise bed as well, although you'll only notice it in quiet rooms. And do you really need to use ANC then?
Battery life is good too, at eight hours without ANC or six hours with it. These are not standard-setting stats, but that seems good stamina given how small these earphones are.
The Samsung Galaxy Buds Live charger case is dinky too, a bit like a ring presentation box. It charges the earphones around 2.5 times before needing a juice-up. Make sure to put them back in the case if you don't want to find them dead, as Buds Live don't seem to go to sleep automatically (with ANC on) when they are out of your ears.
Sound: Hashtag basic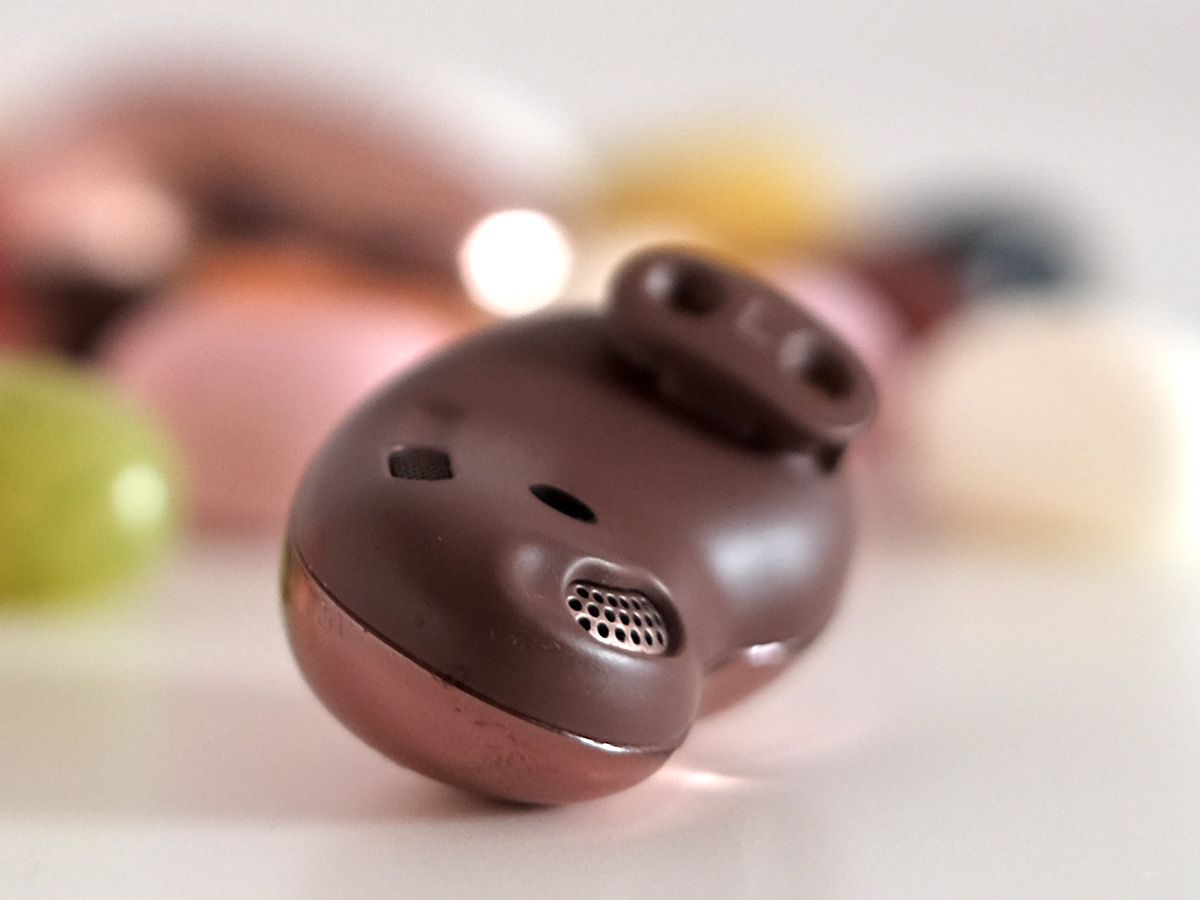 Samsung got a surprising amount right with the dinky Galaxy Buds Live, but there's a problem. These earphones just don't sound as good as any of their main rivals.
We compared them to the Pixel Buds, Huawei FreeBuds Pro and Sony WF-1000XM3 to see where your £170 should be spent. The Samsung Galaxy Buds Live are the weakest of the four. They sound a bit "basic" in this crowd. There's only rudimentary mid-range texture and detail, relatively flat dynamics and lesser separation than the other big players. Bass bleeds upwards too much as well for a £170 true wireless earphone.
The Galaxy Buds Live sound like they belong in at least one class below. You can cram in all the tech you like, sound quality still matters most in a pair of earphones. That said, in isolation these earphones are perfectly satisfying.
The scale and width of the Galaxy Buds Live sound isn't held back their small stature. And we were grateful for the extra chunk of bass they provide when struggling through a run on a cold weekday, even if it is a bit ham-fisted. They are also not harsh or fatiguing. Design, sound and battery life are game for an all-day session.
Samsung Galaxy Buds Live Verdict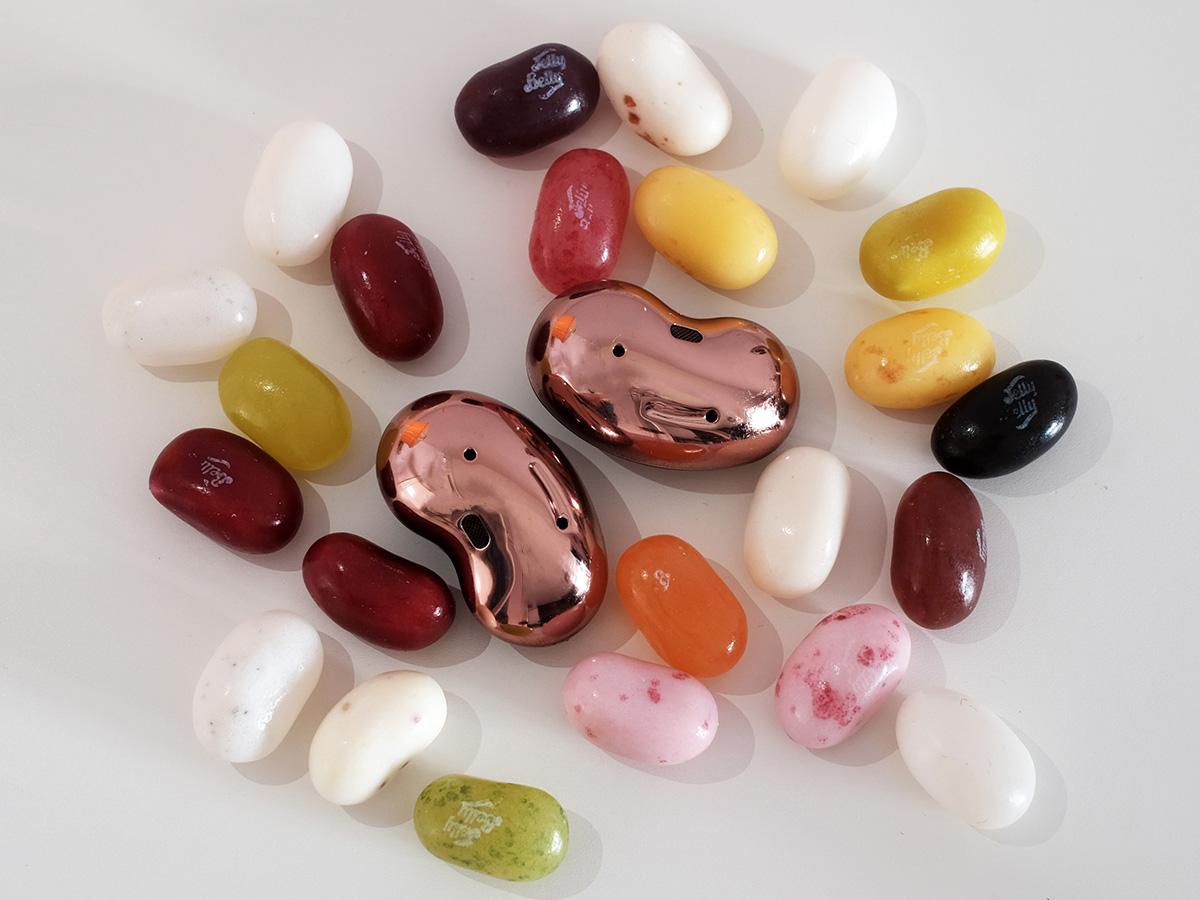 The Samsung Galaxy Buds Live don't take the route of most other true wireless earphones. They are weird and a bit wonderful, with far better comfort than you'd expect from a couple of pieces of hard plastic you shove in your ears.
Samsung clearly did some homework on the inside of our ears. We just wish they sounded a bit better than they do. The Samsung Galaxy Buds Live don't have the refinement and insight we are after at £170. Our ears aren't offended, but yours have a right to be demanding at this price.
Stuff Says…
An ingenious design that should inspire some imitators, but sound quality needs to catch up
Good Stuff
Surprisingly comfortable
Solid battery life
They have ANC
Bad Stuff
Sound basic next to the best rivals