Samsung Galaxy S23 hands-on review: reassuringly premium
The most mainstream Galaxy stays small while stepping up performance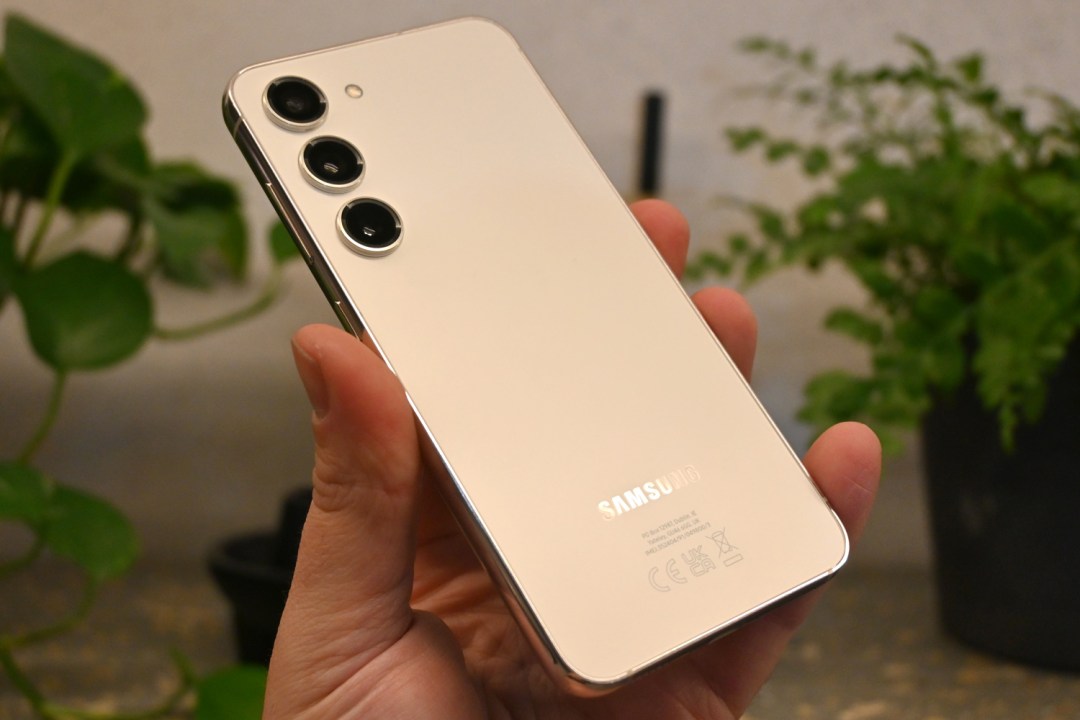 There's a strong sense of Deja Vu about Samsung's latest mainstream hero phone. The Galaxy S23 doesn't get new whiz-bang cameras like its premium bigger brother, the Galaxy S23 Ultra, and its display is largely unchanged from last year. Then there are the styling changes, which are certainly on the subtle side.
Bigger changes have been made under the skin, of course – there's a larger battery and Qualcomm's latest, greatest mobile CPU running the show. But are these changes enough to justify a sizeable price bump over the outgoing Galaxy S22?
We got the chance to go hands-on with the phone, and its bigger Galaxy S23 Plus brother, ahead of Samsung's Unpacked 2023 event to find out.
Design & build: Plus size model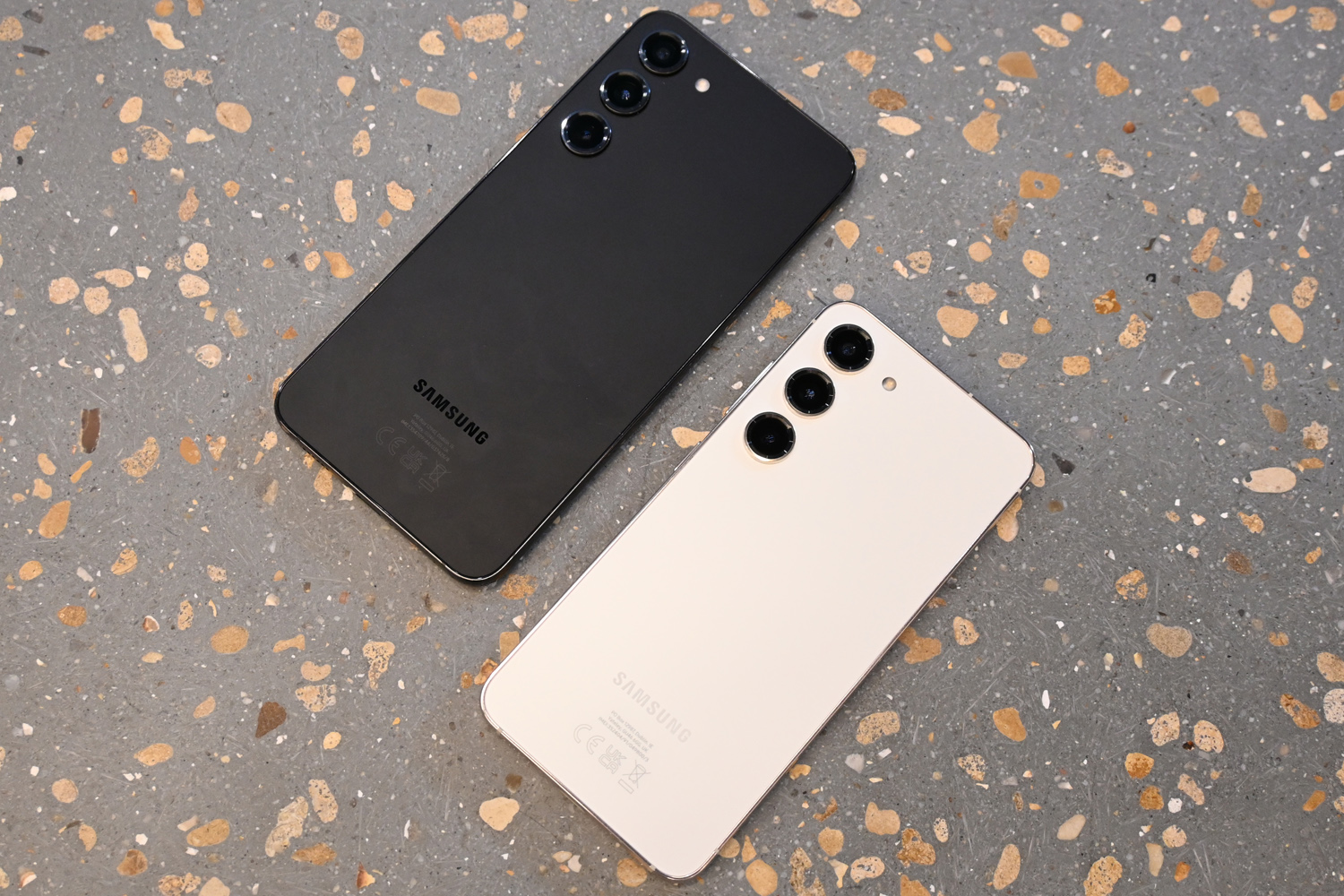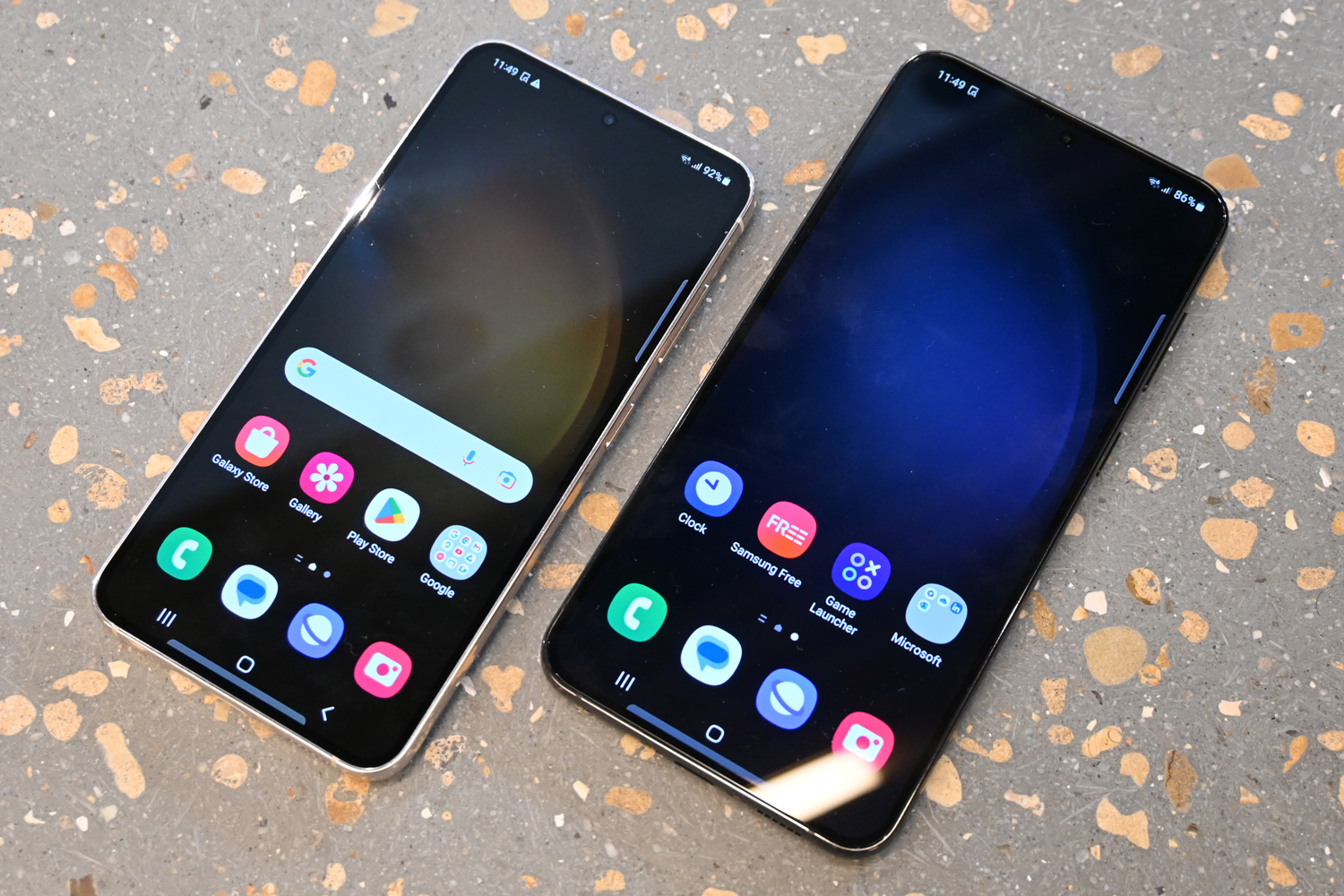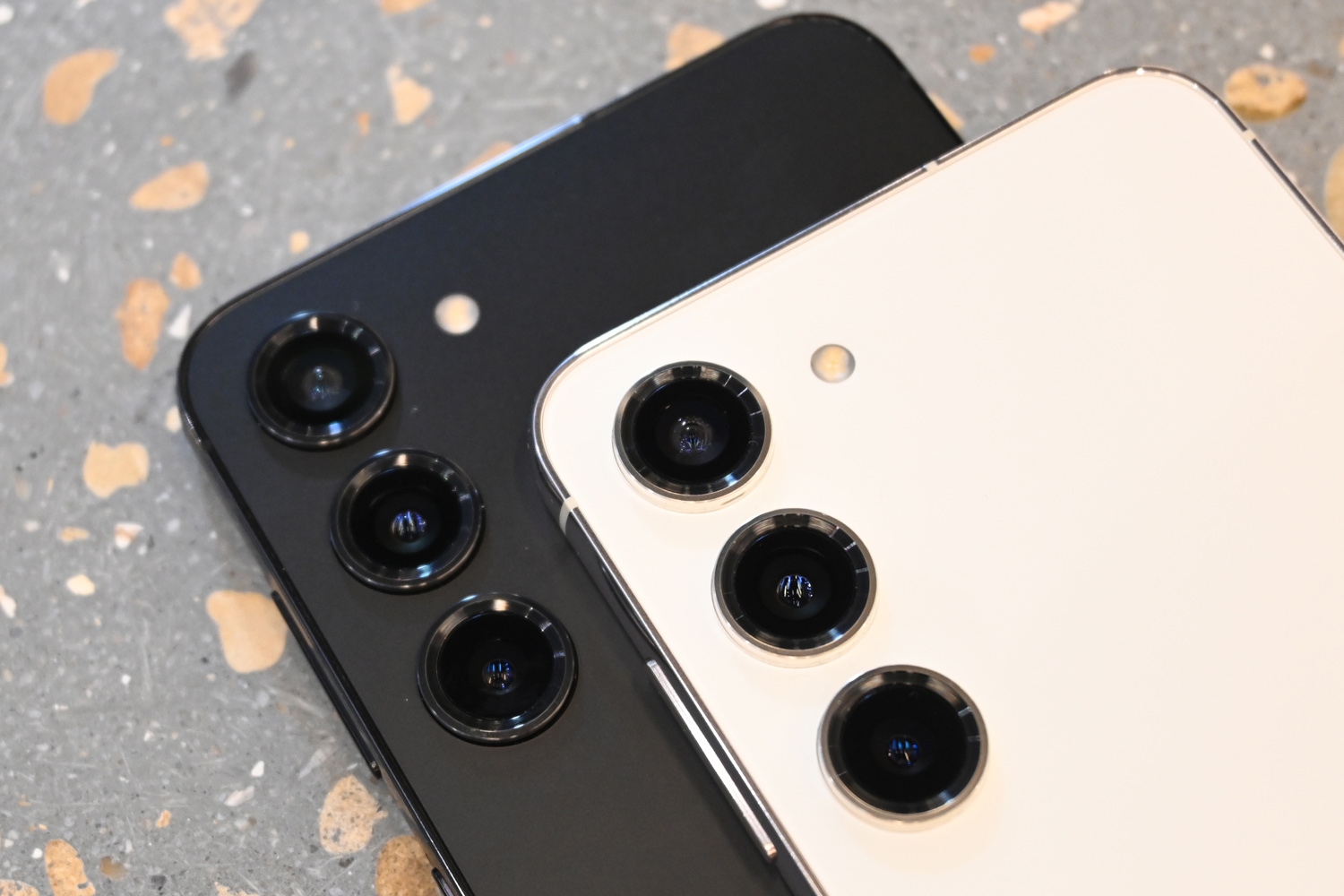 With near identical dimensions to last year's model, the S23 feels instantly familiar once you pick it up. The slightly rounded metal frame still sits comfortably in your palm, the matte rear glass still effortlessly shrugs off fingerprints, and pastel hues are still apparently en vogue – although now there are four new ones to choose from. We're partial to Cream and Green, but Phantom Black and Lavender are just as easy on the eye.
Gorilla Glass Victus 2 glass also makes its first appearance in a phone here, and is apparently able to survive a 1m drop onto concrete. Not that we were able to see an S23 take a tumble during our hands-on session. IP68 water resistance also makes a return.
The biggest change is at the rear, where the previous generation's 'contour cut' camera bump has been deleted in favour of three bare camera lenses. All three S23 models now look like peas in a pod, instead of the Ultra model doing its own thing. It's a subtle change, but one we reckon suits the phone's already minimal styling. We didn't need long with the S23 to tell those lenses are still going to be dust magnets, though.
With the rest of the Android world embracing ever larger screens, the 6.1in Galaxy S23 feels positively diddy – but Samsung hasn't ignored fans of palm-filling displays. At 6.6in, the Galaxy S23+ feels substantially larger in the hand, and is easier to type on without tripping over your digits. The screen resolution stays the same, which means a lower pixel density, but everything still looks pin-sharp at arm's length.
Physically it's just an upscaled version of the regular S23, and even comes in the same four colours. The differences are on the inside, and even then there aren't very many. It has the same CPU, same RAM and same collection of rear cameras. You do get a considerably beefier battery, at 4700mAh to the S23's 3900mAh, and different storage options. While the S23 picks between 128GB and 256GB, the Plus variant can be equipped with 256GB or 512GB.
As was the case last year, there's a considerable price gulf between the two: a 256GB Galaxy S23 will set you back £899, but a similarly-specced S23 Plus commands £1049. If you're spending that kind of scratch, we wouldn't blame you for eyeing up the £1249 S23 Ultra and its superior set of cameras instead.
Screen & sound: Still tip top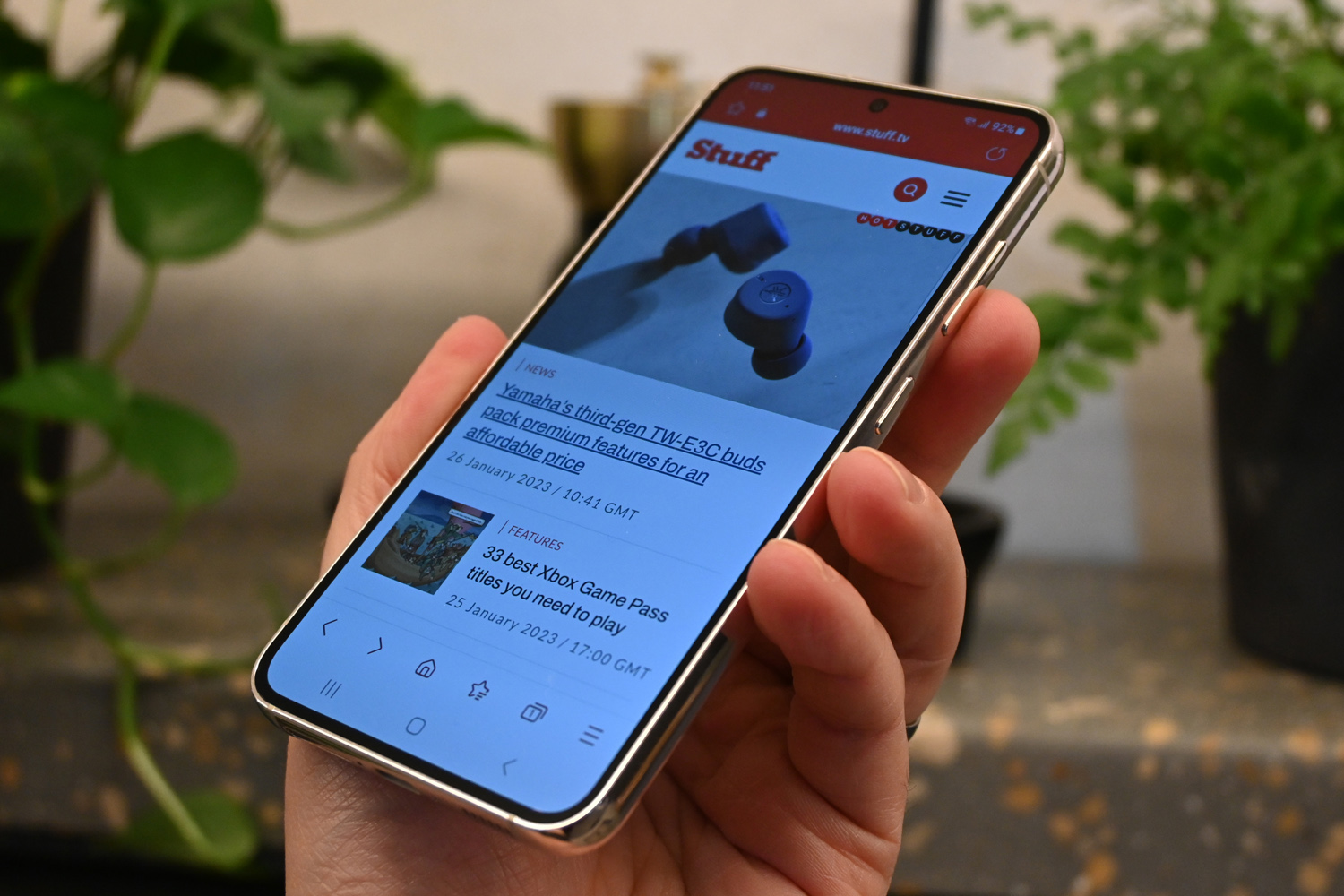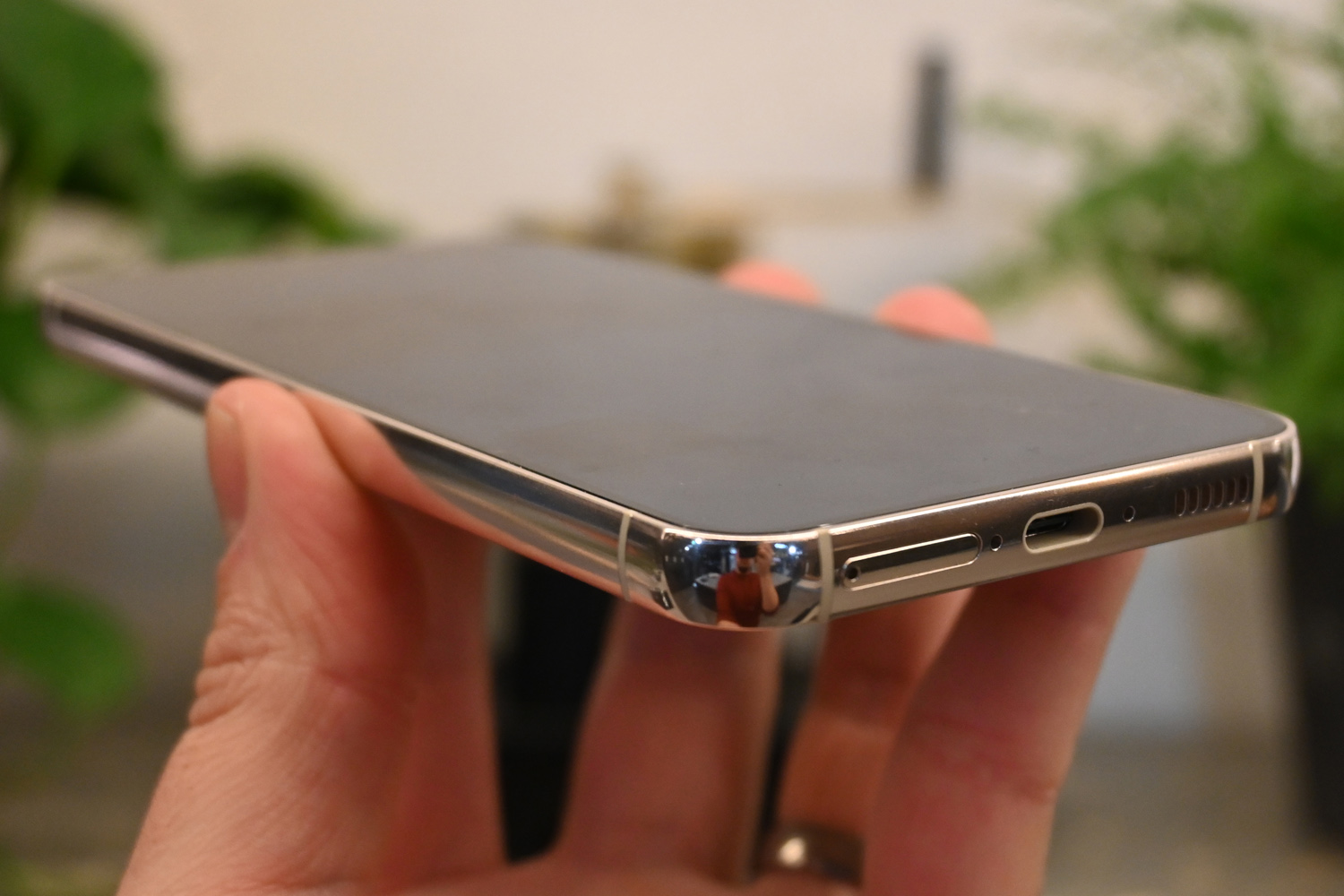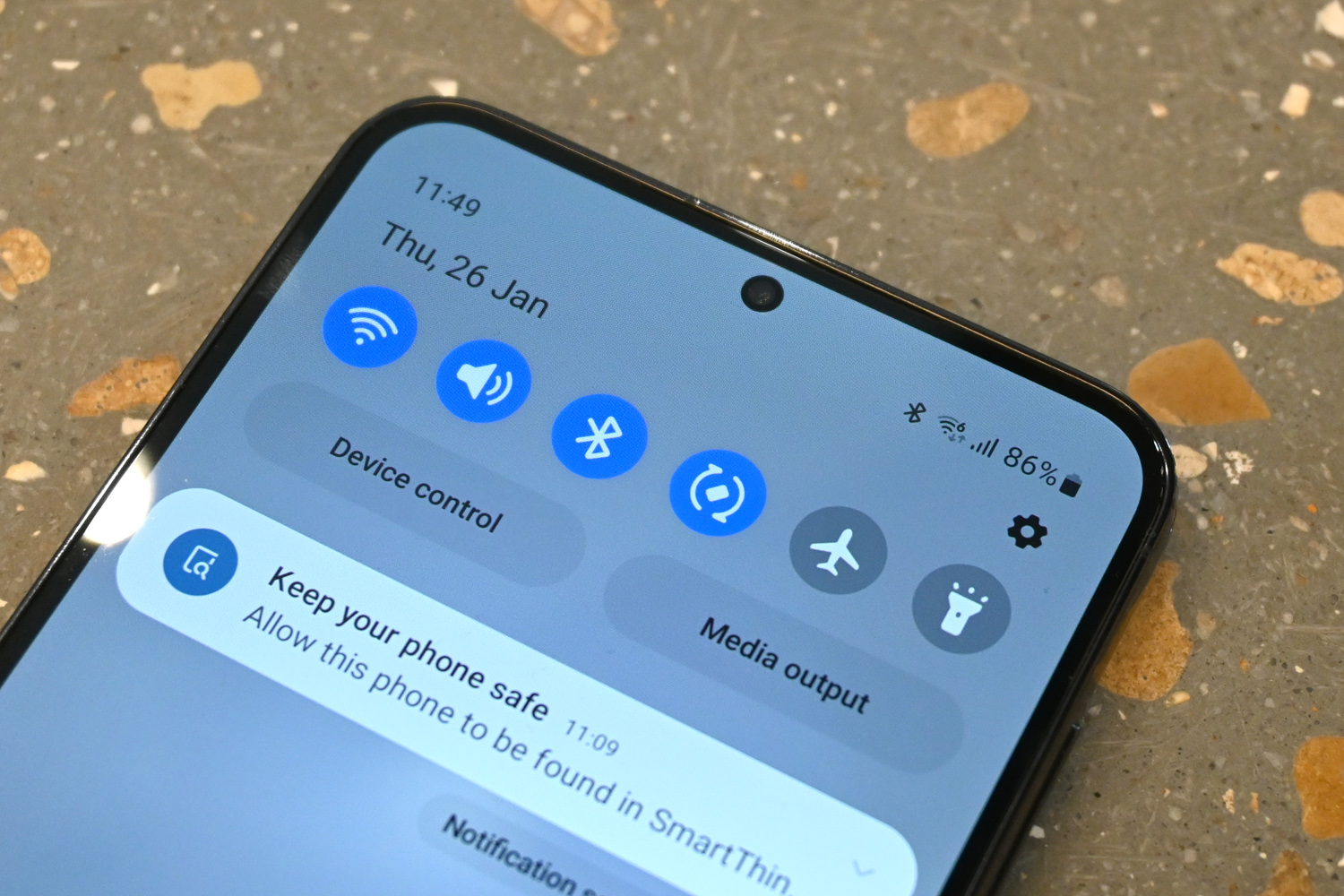 Newer, tougher glass aside, it doesn't look like much has changed on the display front. Both phones have 2340×1080 resolution AMOLED panels, with 120Hz refresh rates and HDR10+ playback. Brightness is now the same across both phones, reaching a peak 1750nits whether you go for the smaller handset or the larger one. That's a big step up from the S22, which peaked at 1300nits, and will easily be enough to see clearly in bright sunshine. It's sure to do justice to HDR content, too.
As you'd expect, everything looks gorgeous, with impeccable contrast and vibrant colours. Images have a largely natural tone, with the photo gallery looking very close to reality. The flat screens also have superb viewing angles and really cram in the detail, although anyone chasing even more pixels per inch will want to step up to the S23 Ultra.
Limited testing of the stereo speakers also inspires confidence. No phone is going to match even a budget Bluetooth speaker, but YouTube videos sounded clear and full-bodied. Samsung's own hi-res bluetooth codec plays nicely with the firm's Galaxy Buds Pro 2 wireless earbuds, if you were miffed at the lack of 3.5mm headphone port.
Performance & software: As good as it gets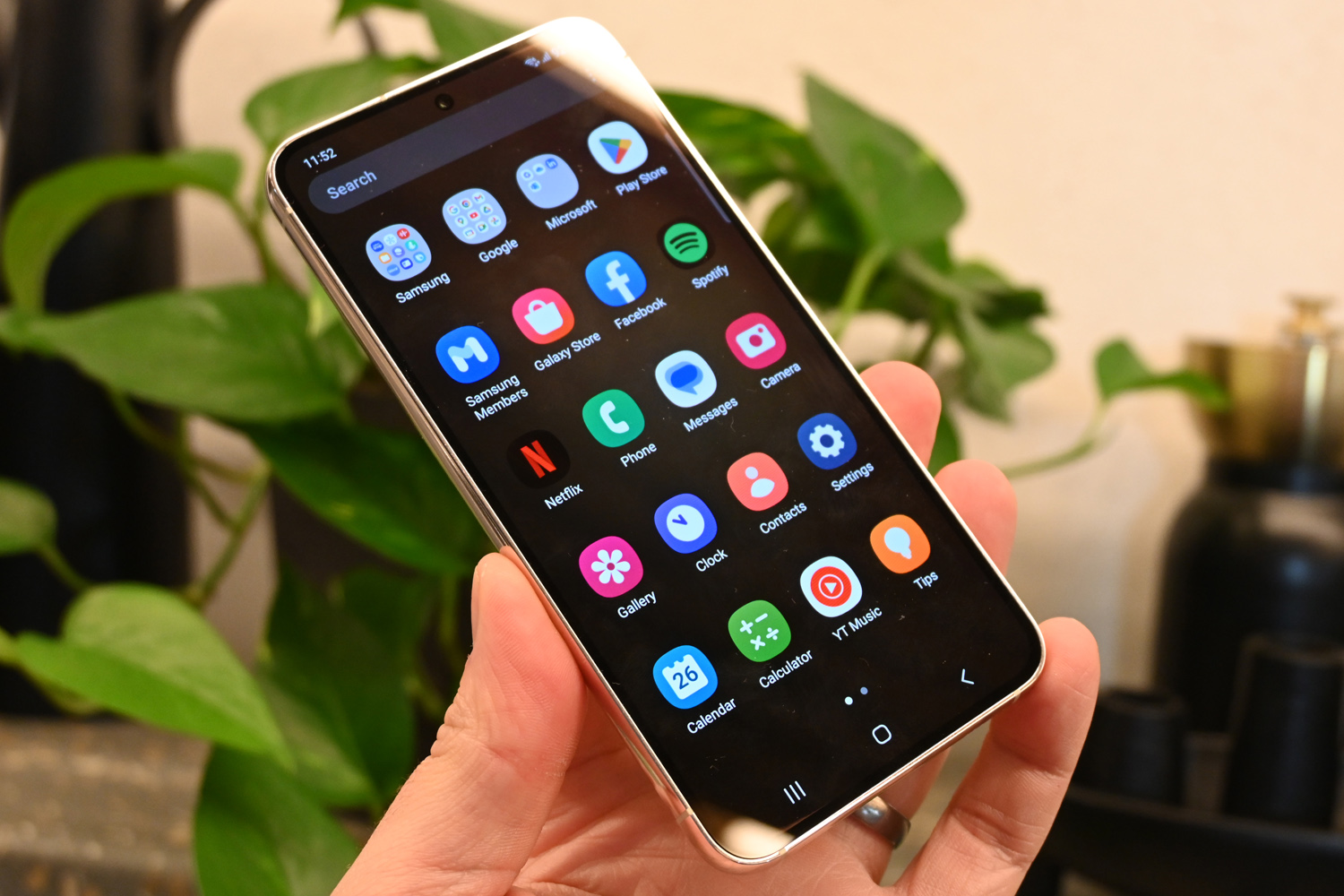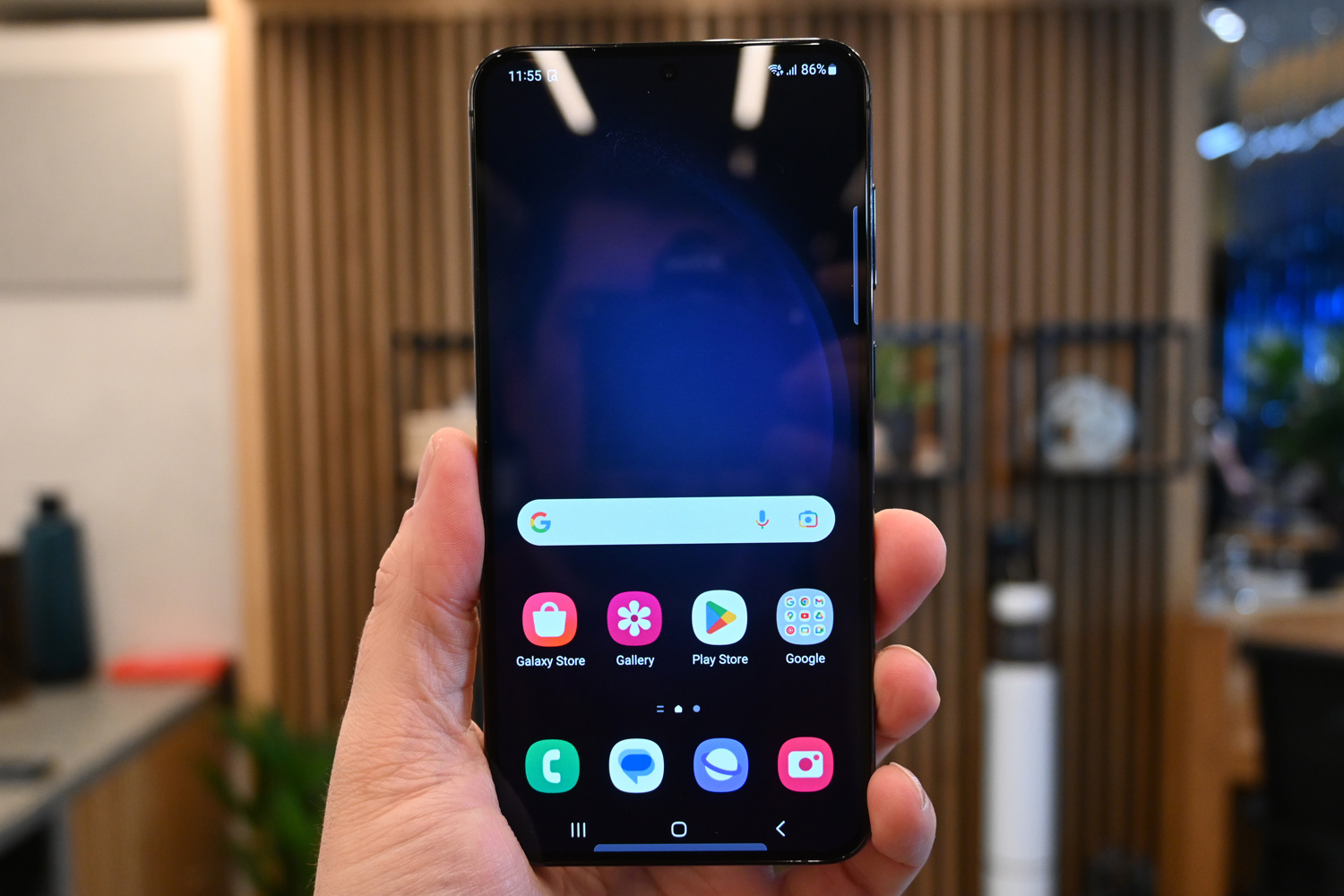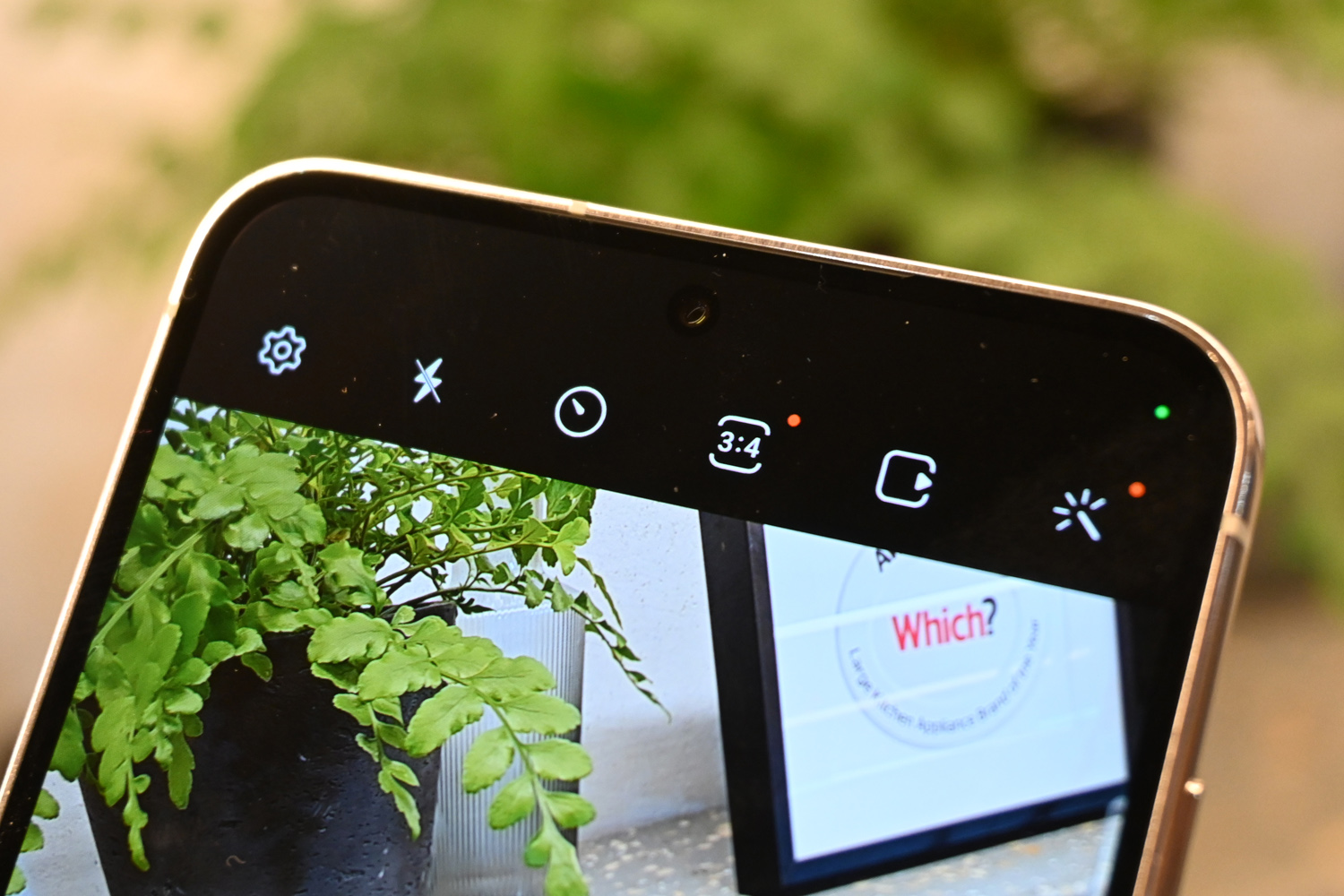 No matter where you are in the world, the Galaxy S23 will come equipped with a Snapdragon 8 Gen 2 CPU – that means no Exynos-powered handsets for Europe, as was the case in previous years. Samsung has tasked chipmaker Qualcomm with a few under-the-hood tweaks including a faster clock speed. Performance should therefore be even better than the current crop of Android flagships rocking similar silicon.
It certainly felt speedy during our demo session, responding to taps and swipes instantly, opening apps in a flash and showing no signs of slowdown even when swapping between multiple apps. There's 8GB of RAM, which should be plenty for multitasking. We didn't get the chance to download any games from the Play Store, but the sensible screen resolution implies rock-solid frame rates.
Naturally the S23 will arrive with Android 13 out of the box, with Samsung's OneUI 5.1 running on top. As the name suggests, this is a minor upgrade over the version launched last year, with just a few new additions. Modes and Routines is the standout, letting you automate certain settings or features based on the time of day, or your current location. You can now also respond to incoming calls with a text using the Bixby voice assistant, and co-edit Samsung Notes while on Google Meet calls.
Otherwise the interface is unchanged, with a whole host of Samsung apps pre-installed and plenty of navigation and app launching features available through the settings screen. Owners of previous Galaxy phones will feel right at home, and despite the visual differences, most settings and shortcuts are on par with vanilla Android. You can expect four generations of Android updates, as well as five years of security patches, so it could be a perfect investment for anyone after a long-haul handset.
Battery life: bigger means better?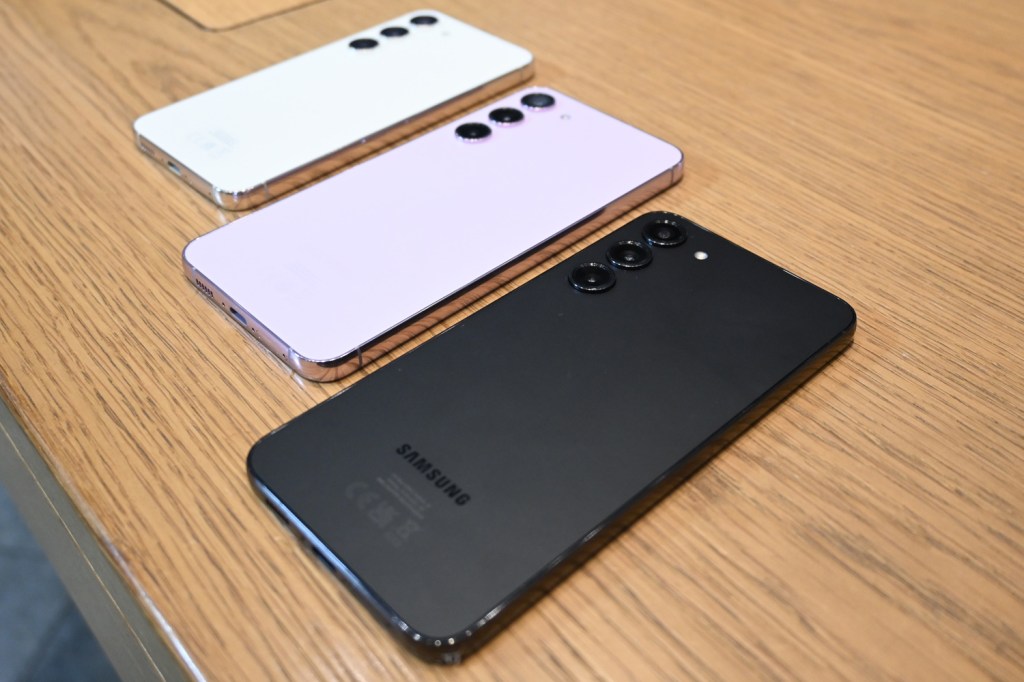 The Galaxy S22 came in for a bit of stick over its limited battery life, so Samsung has squeezed in a larger cell this time around. 3900mAh is still on the small side, but any increase is a welcome one. The S23 Plus also gains a little extra juice, at 4900mAh. Add in the more efficient CPU, and we're hoping both phones should last a few hours longer away from the mains. Testing will have to wait for a full review, though.
We do know charging speeds still lag behind rivals coming out of China, and Samsung continues with its two-tier approach. The S23 sticks with 25W top-ups over USB-C, while the S23 Plus gets speedier 45W pit-stops. Both phones support wireless charging at 15W, and can also reverse charge your other gadgets.
Cameras: tasty trio
This year's photography hardware changes are limited to the front-facing selfie camera, which steps up to a 12MP sensor. Photos looked clean and detailed, with rich colours and well-balanced contrast, although we couldn't take our sample shots away with us for a closer look.
On the rear, both the S23 and S23 Plus stick with the same 50MP main snapper, 12MP ultrawide and 10MP telephoto (good for 3x optical zoom) as the previous generation. But then seeing how the S22 series could take some stellar shots already, that's not necessarily a bad thing.
Another year of Samsung image processing smarts has apparently reduced image noise, improved image stabilisation for video recording, and given low-light shots a boost with Night Portrait, which analyses hair, eyes and skin separately for more effective bokeh blur once the sun has gone down. We weren't able to test that in the studio-lit demo area, but all the photos we did snap looked impressively detailed and colourful. It was quick to focus and largely on point with HDR processing.
The 3x zoom remains a step up from rivals with 2x lenses, letting you get closer to your subject with no loss of clarity, and the ultrawide crams in a lot more of a scene without dramatic lens distortion at the edges of the frame. Bokeh effects on portrait shots were largely convincing, although certain hairstyles and fine details gave the game away that it was a digital effect, rather than something done in-camera.
Serious snappers will appreciate the expanded Expert Raw mode, which can now take full-resolution 50MP shots rather than the 12MP downsampled ones seen from the previous generation. We'll need to wait until we get hold of a review sample to see whether quality is noticeably improved.
Ultimately Samsung didn't need to do a lot to maintain its place towards the top end of the Android camera world, and from what we've seen, the S23 is still exceptionally capable.
Samsung Galaxy S23 initial verdict: still a safe bet
Both the Galaxy S23 and Galaxy S23 Plus look about as well-rounded as Android phones get. Whether you prefer a smaller screen, or think bigger is always better, they promise stellar performance, slick styling and very capable cameras.
They're also safe bets, which put user experience and an expansive software ecosystem ahead of class-leading hardware or uber-competitive pricing. Neither exactly scream value for money as a result – but it's an approach that has worked for Samsung for years now.
More affordable rivals have taken the lead on charging speeds, and aren't far behind when it comes to photography. With prices rising across the board, that might make the S23 a hard sell at launch – but discounted network contract deals are almost certain to sweeten the deal.