Samsung Galaxy Watch5 Pro review: bigger and better
Samsung goes for Pro. Is that a recipe for wearable success?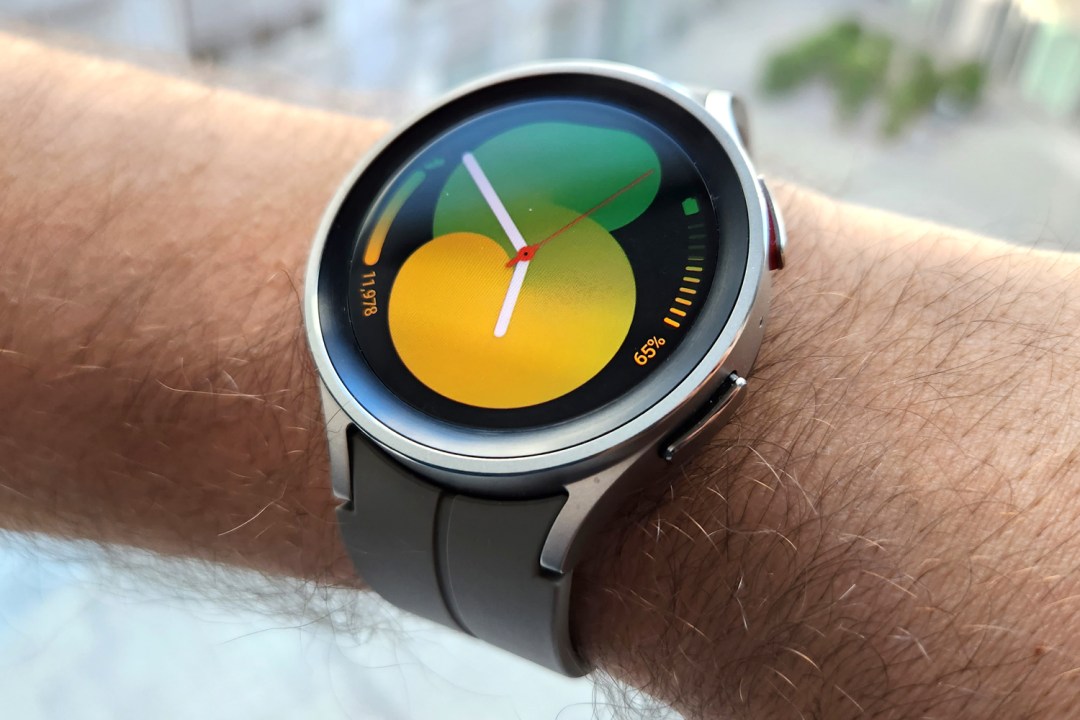 The Galaxy Watch line-up has reached critical mass for its fifth generation. The Classic has gone, replaced by two vanilla Galaxy Watch5 variants of different sizes, and they are joined by the all-new Galaxy Watch5 Pro.
All three share the same internal hardware, with multiple fitness sensors and one of Samsung's own Exynos CPUs running the show. They all run a Samsung-ified version of Google's WearOS software, too. But the new flagship model stands out in more than a few ways. It's made of sturdier stuff, comes with bespoke fitness features and gets a much bigger battery.
On the other hand, it ditches one of the more unique aspects of the watch it replaces in favour of a more utilitarian design. And with such strong family ties between it and the more mainstream models, does the biggest brother really warrant the "Pro" label?
Design & build: mostly minimal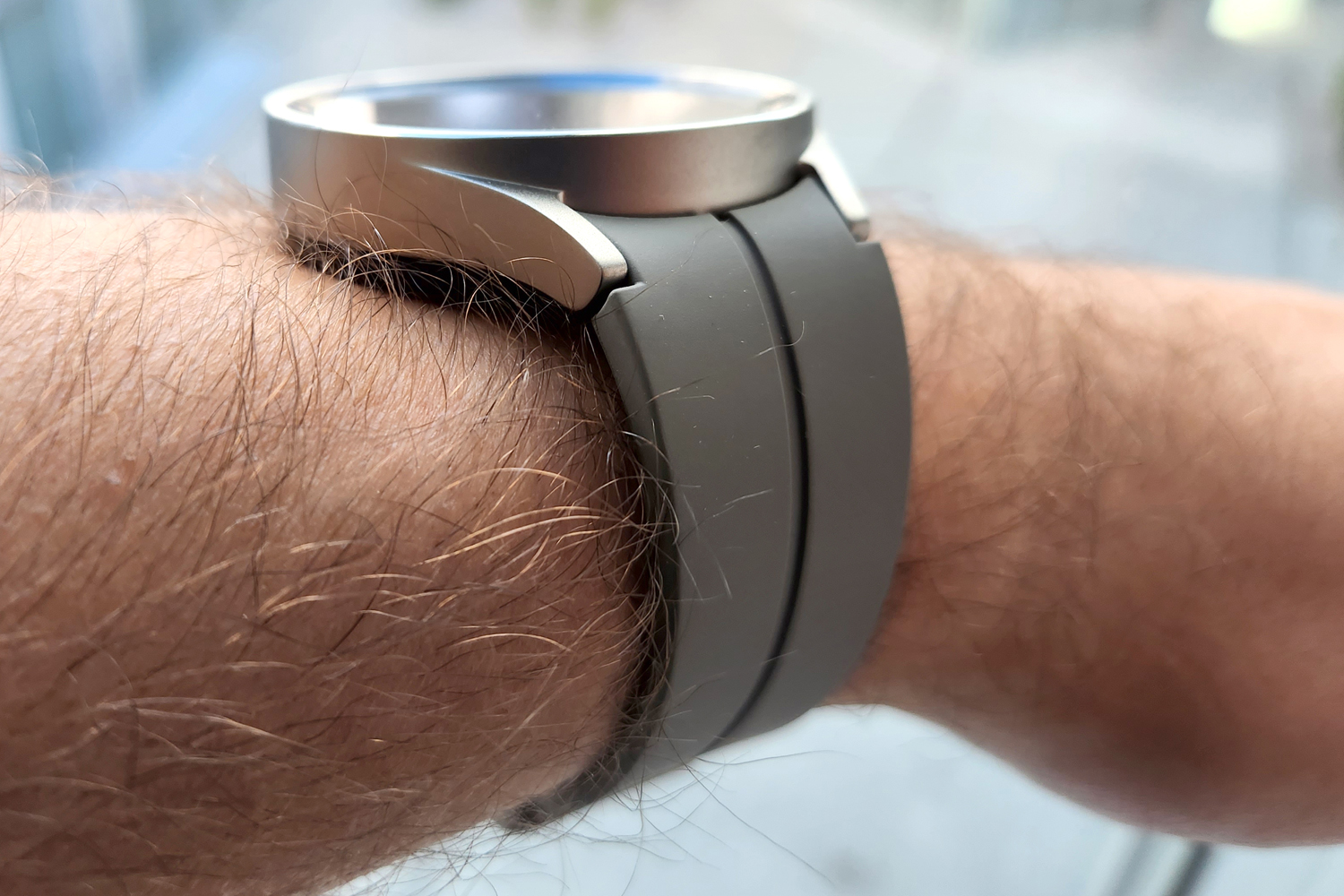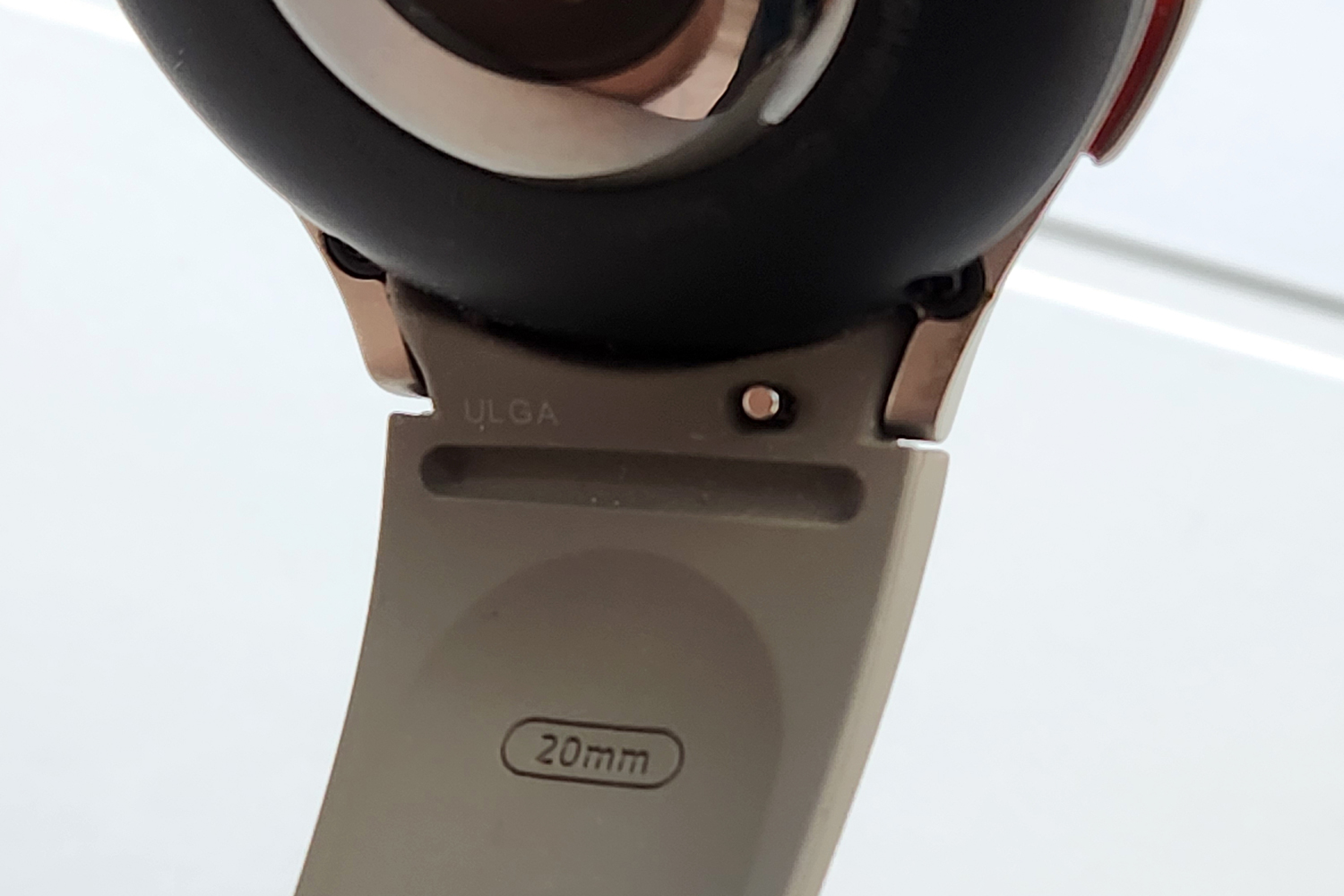 The Watch5 Pro gets a titanium chassis, which promises to be tougher than the metal used for the vanilla model. It also uses sapphire crystal glass that Samsung says is more resistant to scratches than any of its previous wearables. We had a few dings during our time with the watch (all accidental, honest) and it came off no worse for wear. That bodes well for any active lifestylers worried about scrapes while out on the trail.
It's a fair bit thicker than the regular Watch5 models, to make rom for the bigger battery. The 45mm watch face is also surrounded by a chunky bezel. That might add a bit of protection, but it doesn't have any markings like the now retired Watch 4 Classic, and doesn't rotate at all. We can't help think it looks less refined as a result, even if it's still svelte enough to slide smoothly out from under a shirt sleeve. The grey titanium version has a little more character than the black one, at least to these eyes.
The one-piece D-buckle strap is exclusive to the Watch5 Pro. It's a little beefier, but easily adjustable, and quicker to put on and take off than the Watch 5's traditional strap. The reassuring fit also guarantees a consistent connection for the heart rate sensor. It uses quick-release lugs, so is easy enough to swap out if you want to mix things up.
Screen: full circle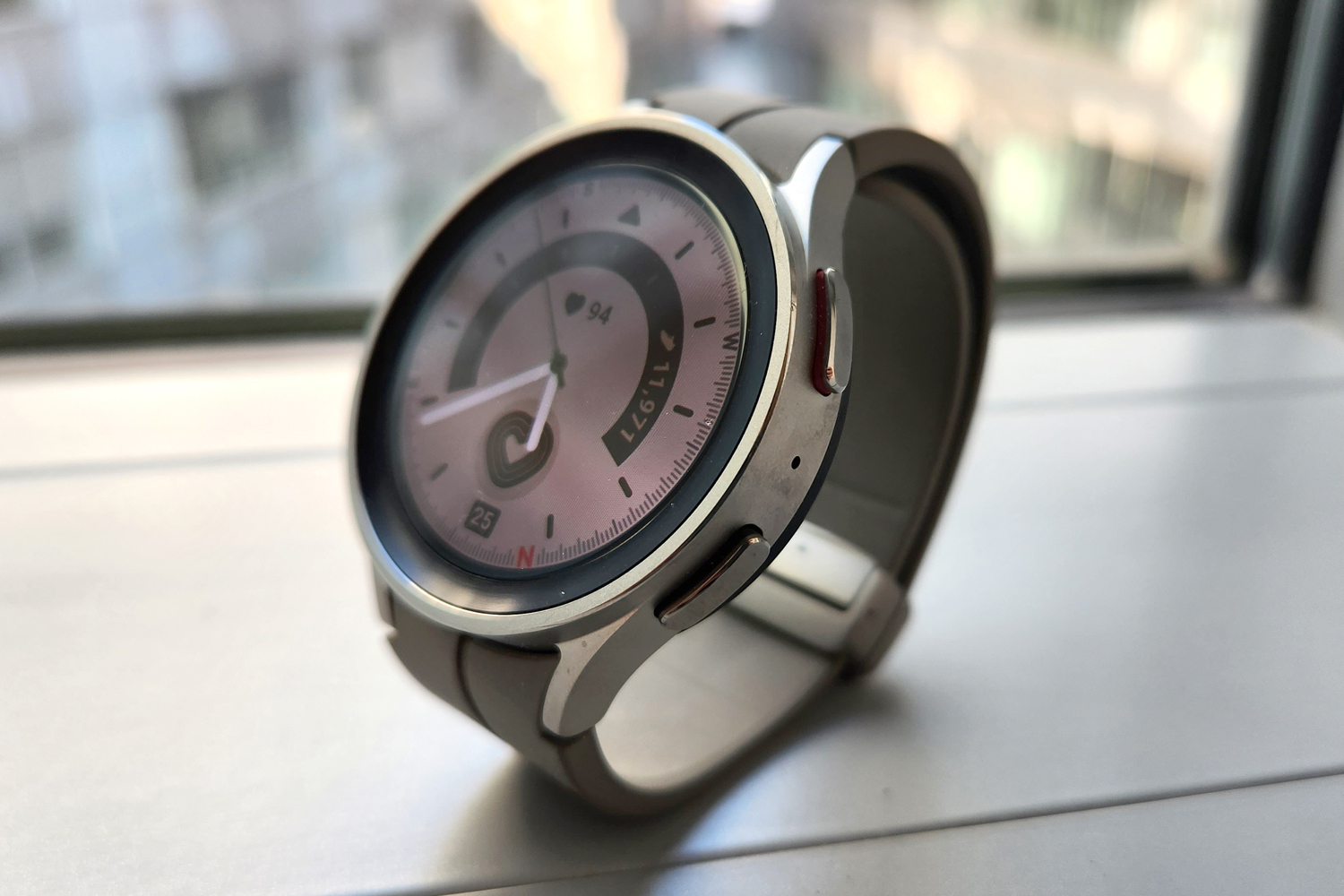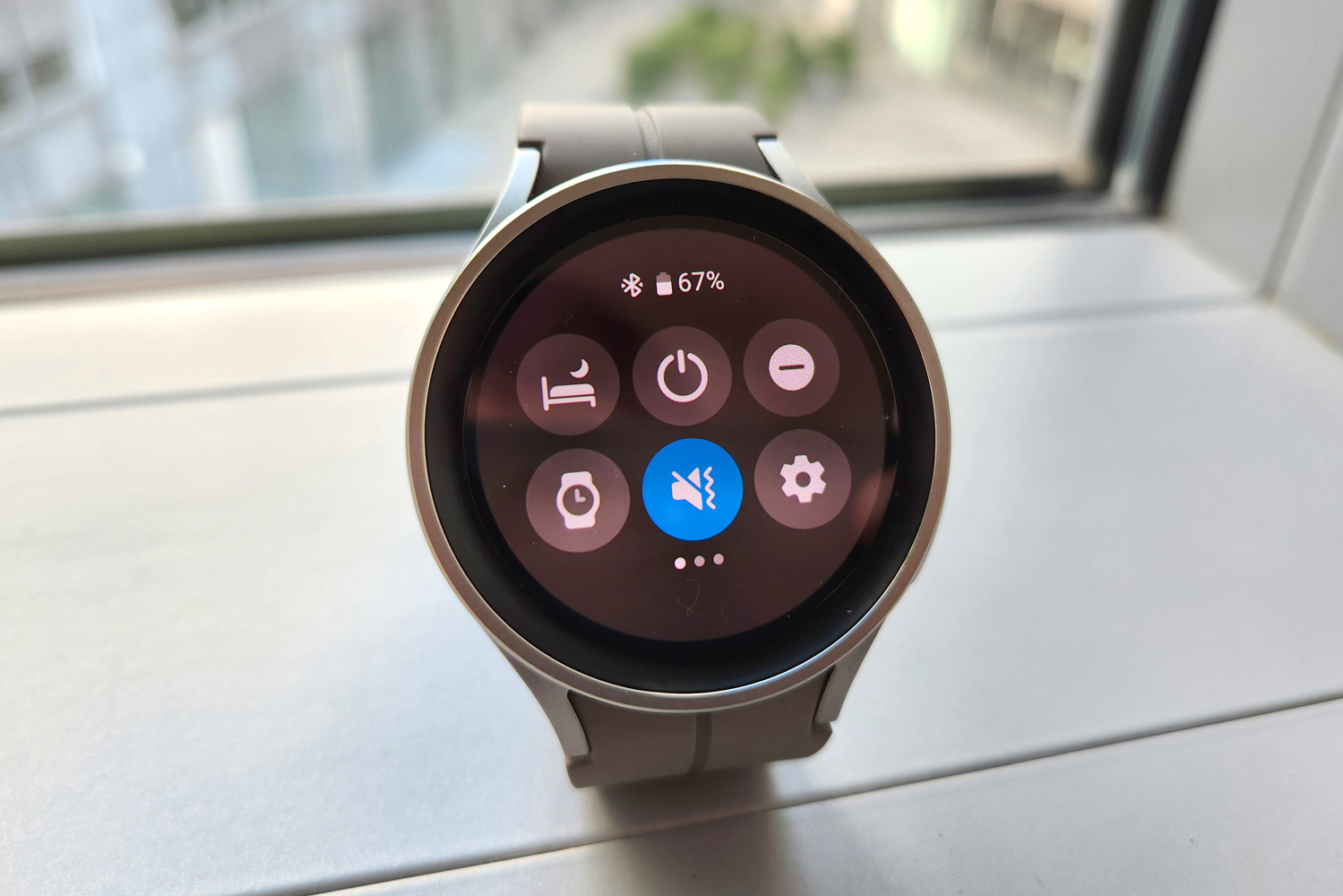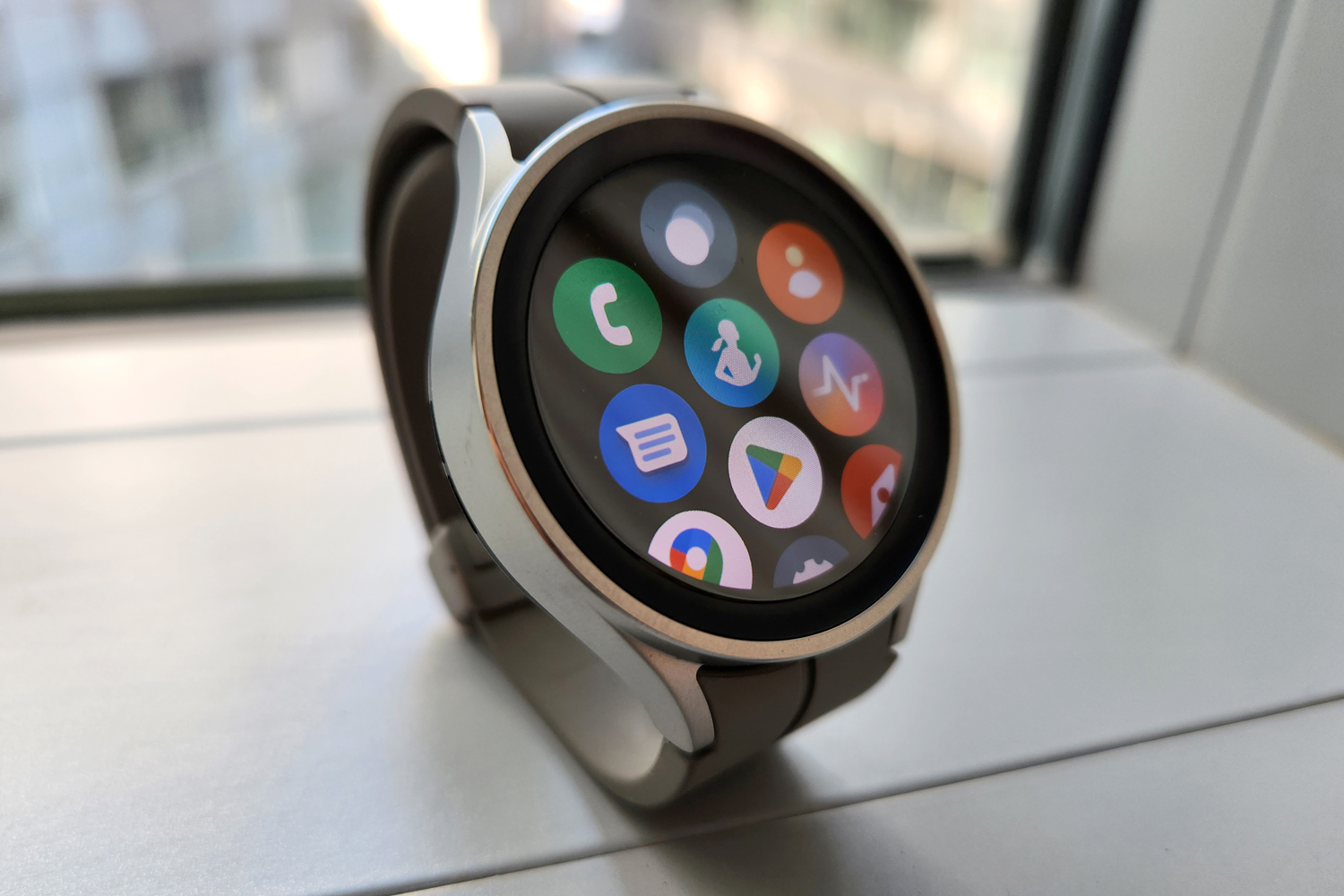 The 45mm circular screen is an absolute peach. You're getting a brilliantly clear and bright OLED panel, with a sharp 450×450 resolution and excellent viewing angles. The impeccable contrast you only get with OLED helps the darker watch faces really pop.
At full brightness you should have no trouble seeing what's onscreen in direct sunlight. The ambient light sensors were always quick to react to changing conditions, dropping from being blindingly bright when we moved to a more shadowy spot.
The virtual rotating bezel makes a return, letting you run a finger around the outer edge of the screen to scroll through menus quicker than multiple swipes. It's no substitute for the physical dial seen on the Watch4 Classic, though.
Interface: where OS?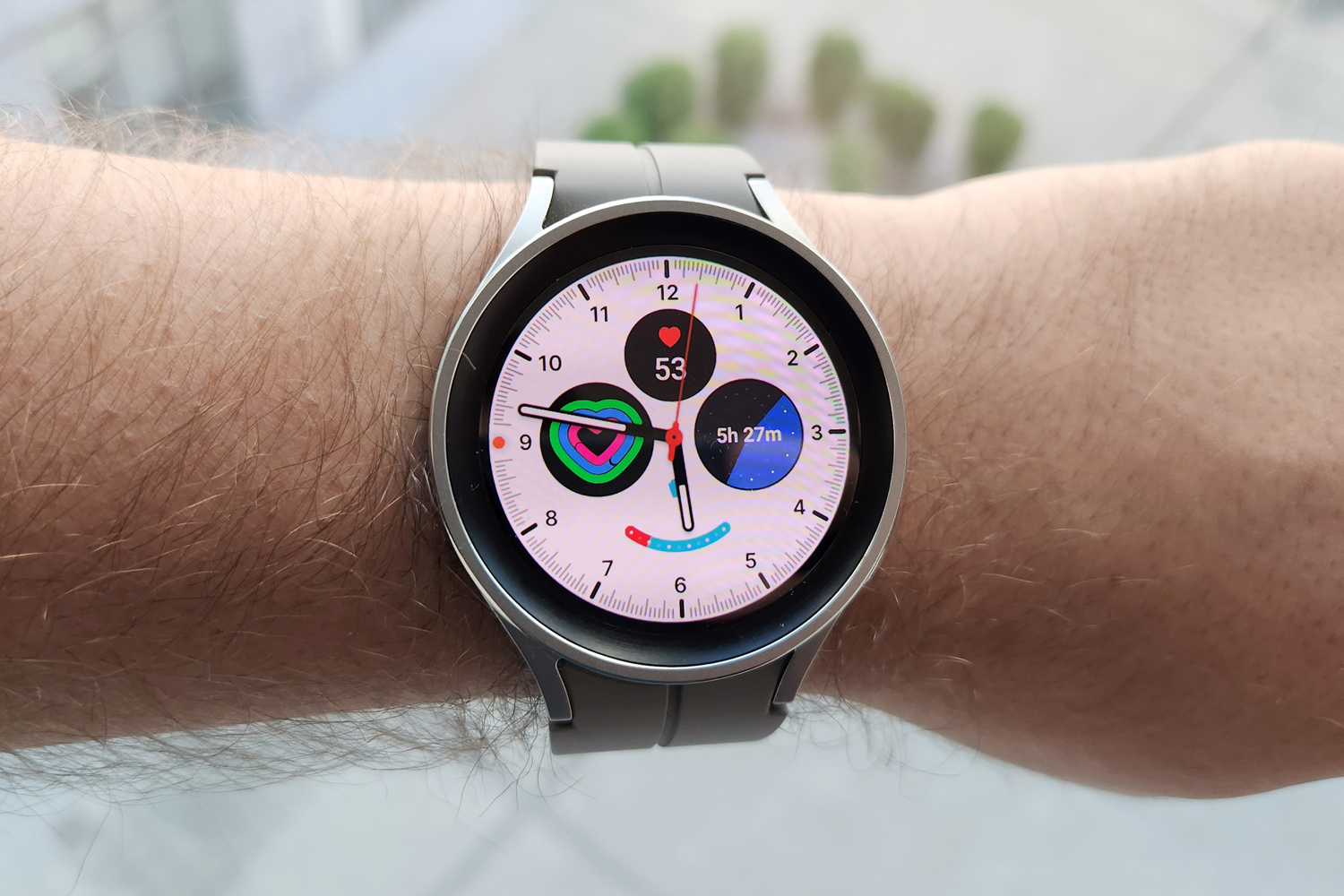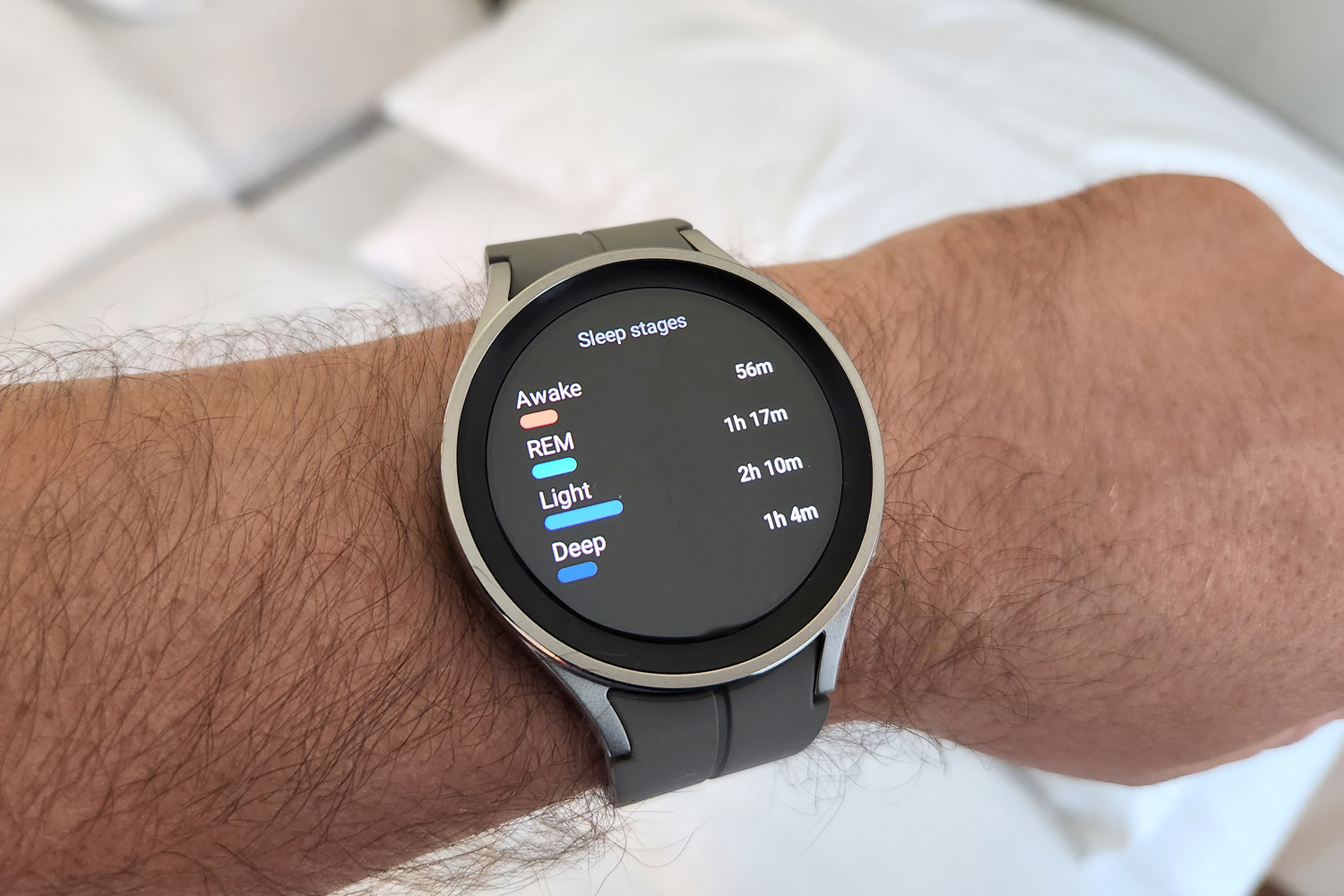 As with last year's Galaxy Watch line-up, you'll have to dig deep to find evidence of Google's Wear OS platform – it's almost all Samsung here, with the OneUI interface covering virtually all aspects. Not that we mind, as it's still a slick UI, working well with the virtual bezel and putting the most important info just a few swipes away.
Samsung Health continues to be the default for health tracking, and Samsung Pay for contactless payments, although access to the Google Play store means you're free to download what you like. Google Assistant does put in an appearance, but it's still Samsung's own Bixby that appears when you long-press the crown button.
The biggest new additions are to the watch face line-up, with eight all-new faces to choose from as well as ten enhanced versions of existing faces. Samsung has also increased the number of complications (widgets for your watch face) to a heady 88, so depending on which face you choose you should be able to put exactly what info matters to you front-and-centre.
A home-grown Exynos W920 dual-core CPU and 1.5GB of RAM, along with 16GB of on-board storage, is more than sufficient for keeping everything feeling speedy. Tap and swipe inputs are recognised right away, and apps that ran pretty poorly under Tizen (Spotify, we're looking at you) are far better optimised here.
Battery life: something for the weekend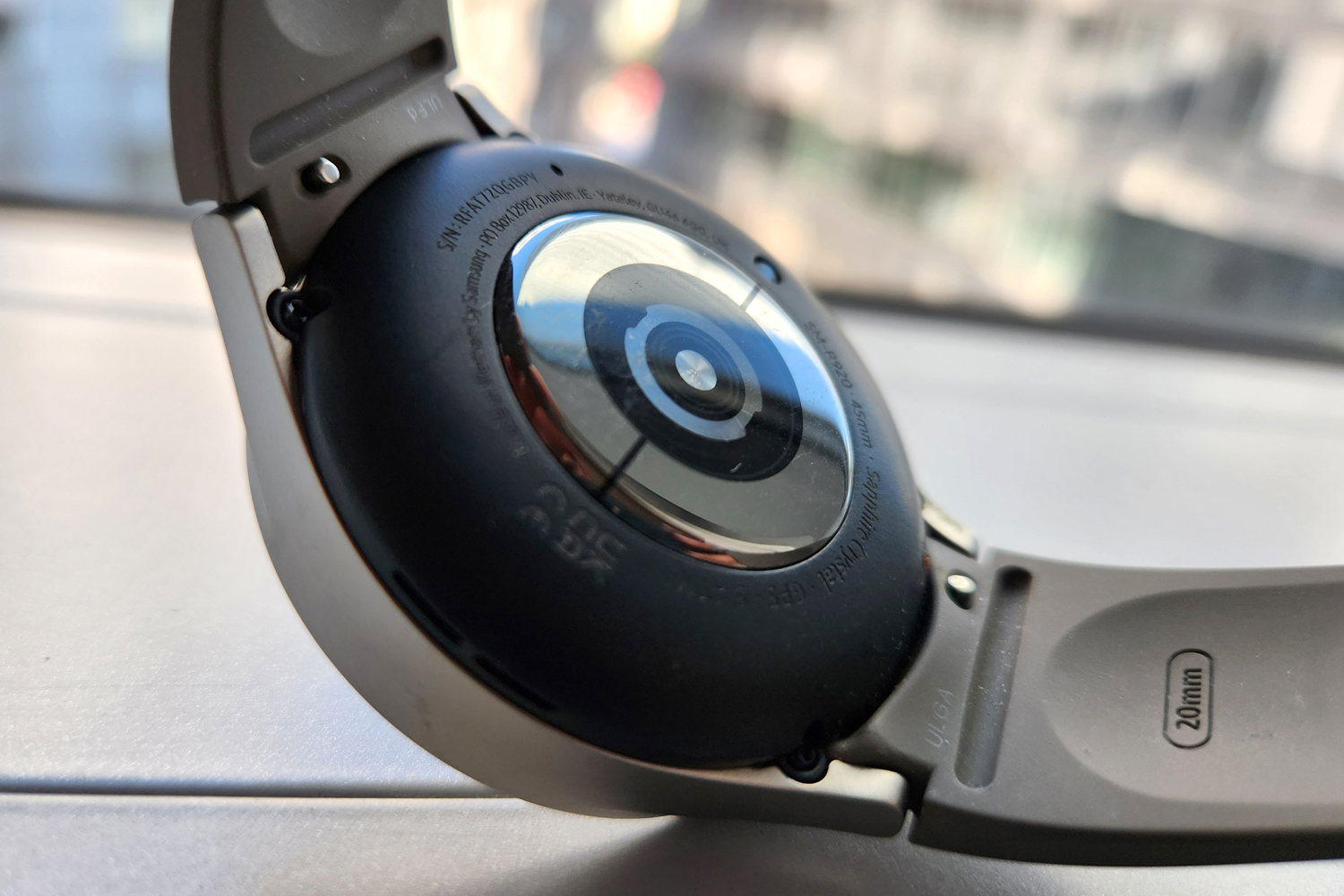 Last year's Galaxy watches were good for a day away from the mains, or two at best if you laid off the GPS fitness tracking. Here you're finally looking at up to three days between charges, thanks to a 590mAh cell, which makes all the difference. Top up on Friday night and you could be good until Monday morning, with a workout or two in between.
It depends entirely on how often you wake the screen, how many notifications ping up each day and whether you're streaming songs to a pair of Bluetooth headphones, though. Exercise addicts will still drain it the fastest, and it's possible to drink it dry in under a day if you're doing multi-hour excursions into the wilderness or tracking a London-to-Brighton bike ride.
Still, it's a major improvement over previous Galaxy Watch models – the smallest of which sometimes struggled to last 24 hours between charges. That's not the case here. You can go to sleep with 15% remaining and make it through a night of sleep tracking, with enough spare to make it onto the charging cradle while you hop in the shower.
That cradle is USB-C now, and is up to 30% faster to top-up than before. You shouldn't ever need more than an hour to get back up to full charge, unless you've properly drained the tanks.
Fitness and health tracking: send you to sleep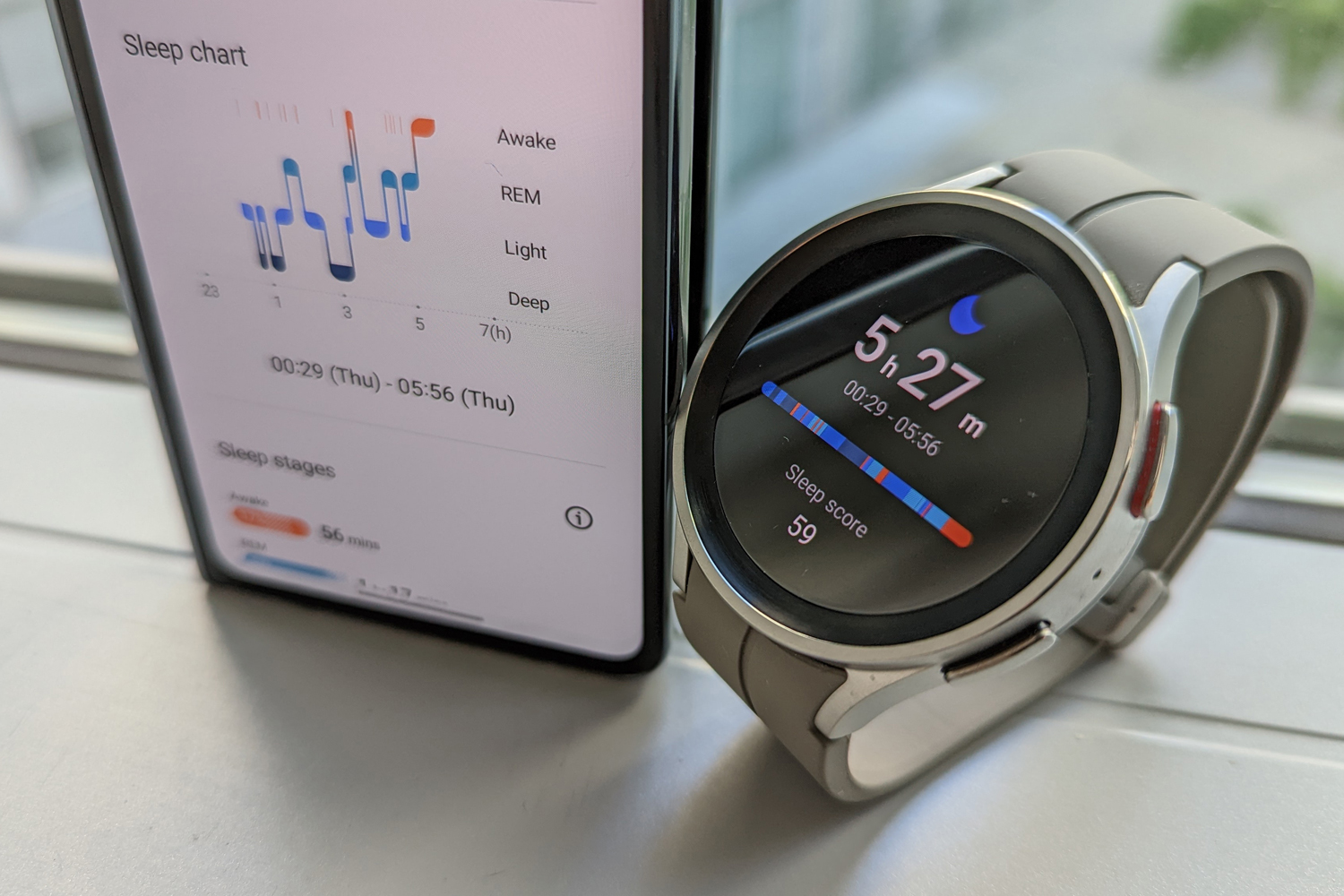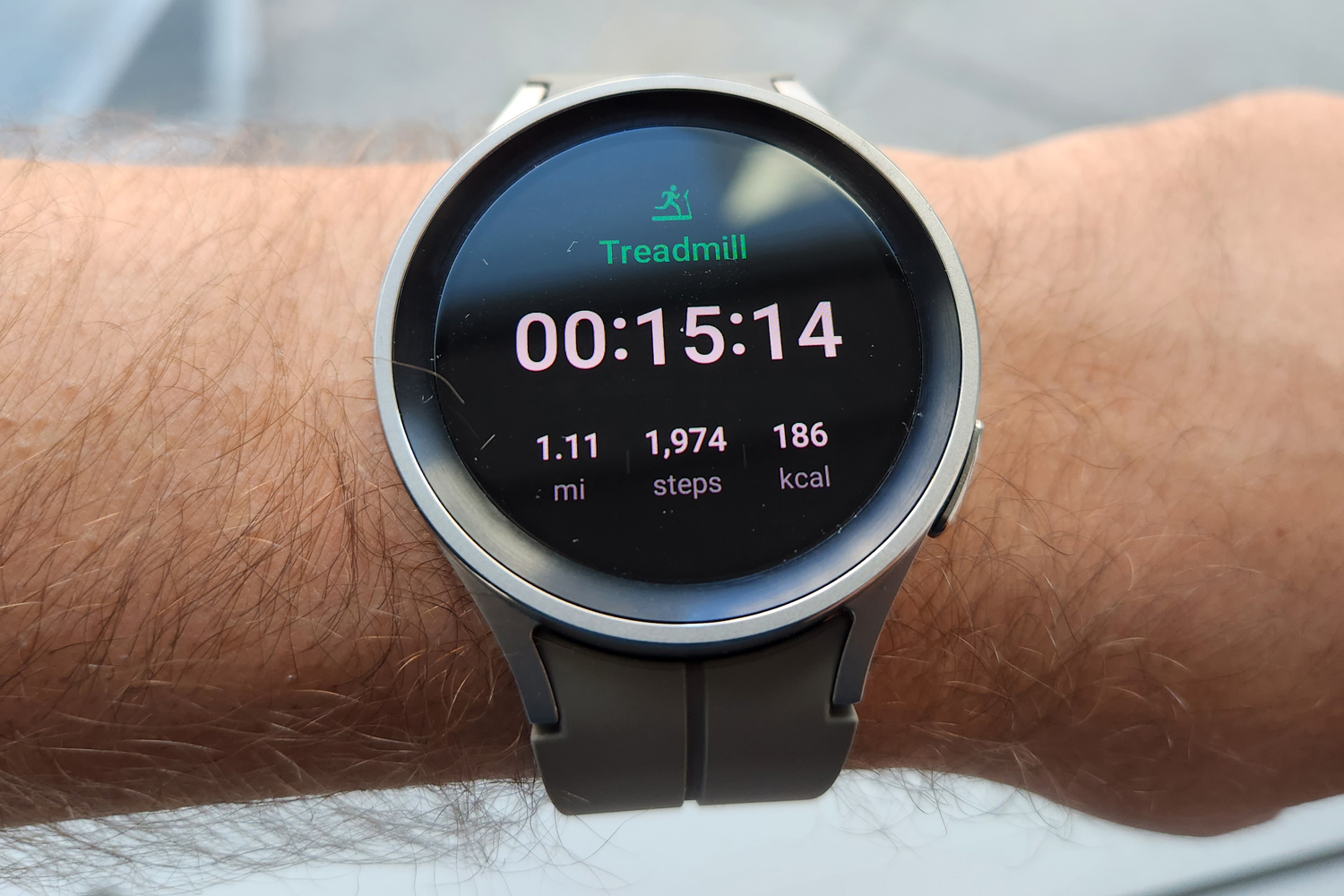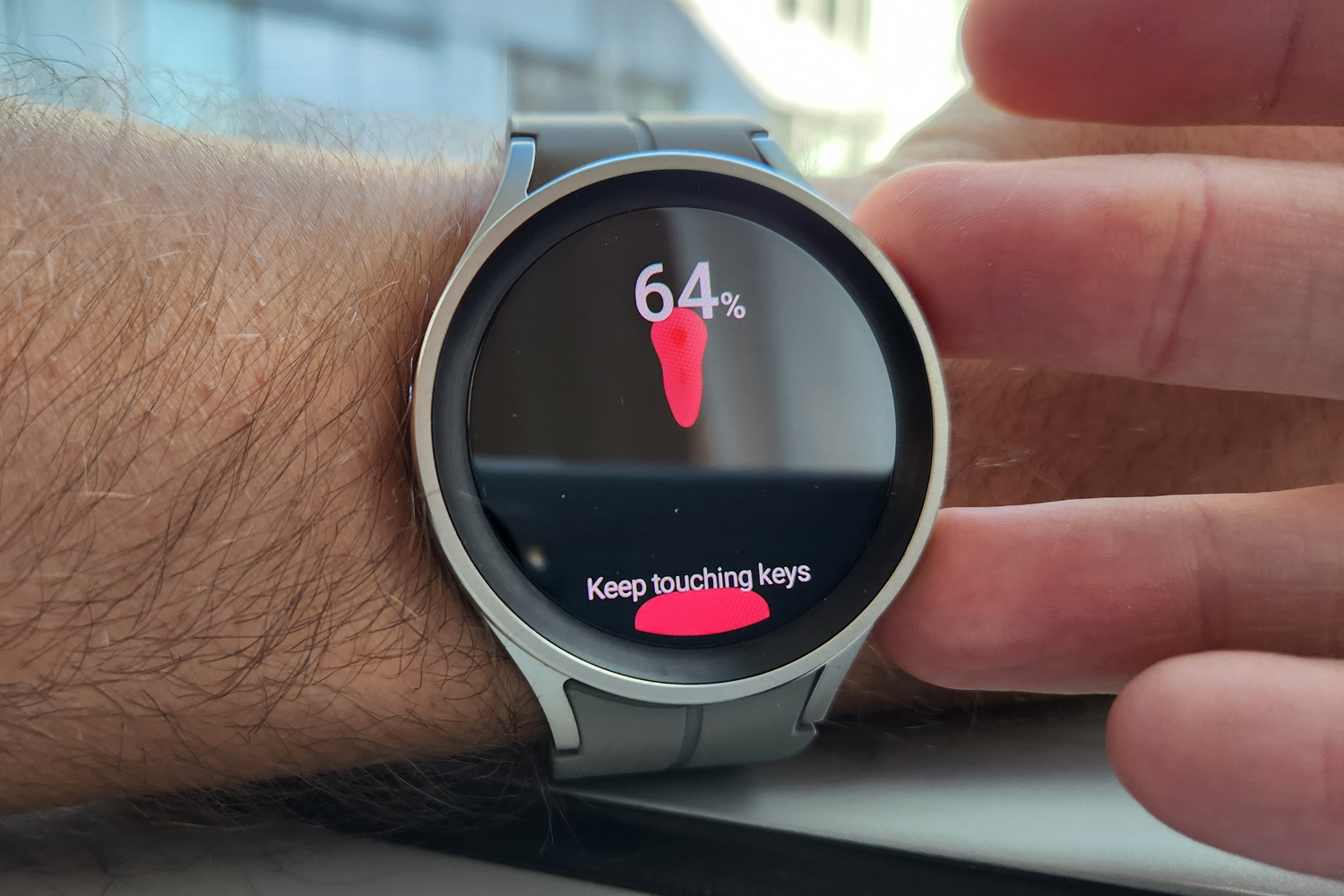 The Watch5 Pro has both optical and electrical heart rate sensors, along with the usual gyro, accelerometer and barometer for recording your workouts and charting your overall health. There's also a thermometer, but Samsung doesn't seem to be using it for very much at the moment.
Activity tracking is as extensive as ever, with bioelectrical impedance tracking also making a return. As with last year's watches, you hold your middle and ring fingers to the two buttons on the crown for a reading, which takes about 20 seconds. Sending electrical pulses through your arm to measure body fat and skeletal muscle sounds painful, but you won't feel a thing (apart from maybe the shame of having eaten that last donut).
Accuracy remains very good for both outdoor and stationary exercise. We had no issues with GPS drop-outs, and the heart rate readout was consistently within a few beats of a dedicated sports watch.
Pro-specific features aren't exactly abundant, but serious runners will still appreciate being able to import GPX route files, and the 'track back' function to get you back to where you started a particular course. There's also a unique watch face with built in compass, for when you'd rather navigate the old fashioned way.
Samsung has given sleep monitoring an overhaul for 2022, with a tweaked interface and new one-to-one coaching programme that's aimed at getting you longer, better sleep. It compares your patterns to animals, and is supposed to explain how to avoid napping like a cautious deer, nervous penguin or sensitive hedgehog.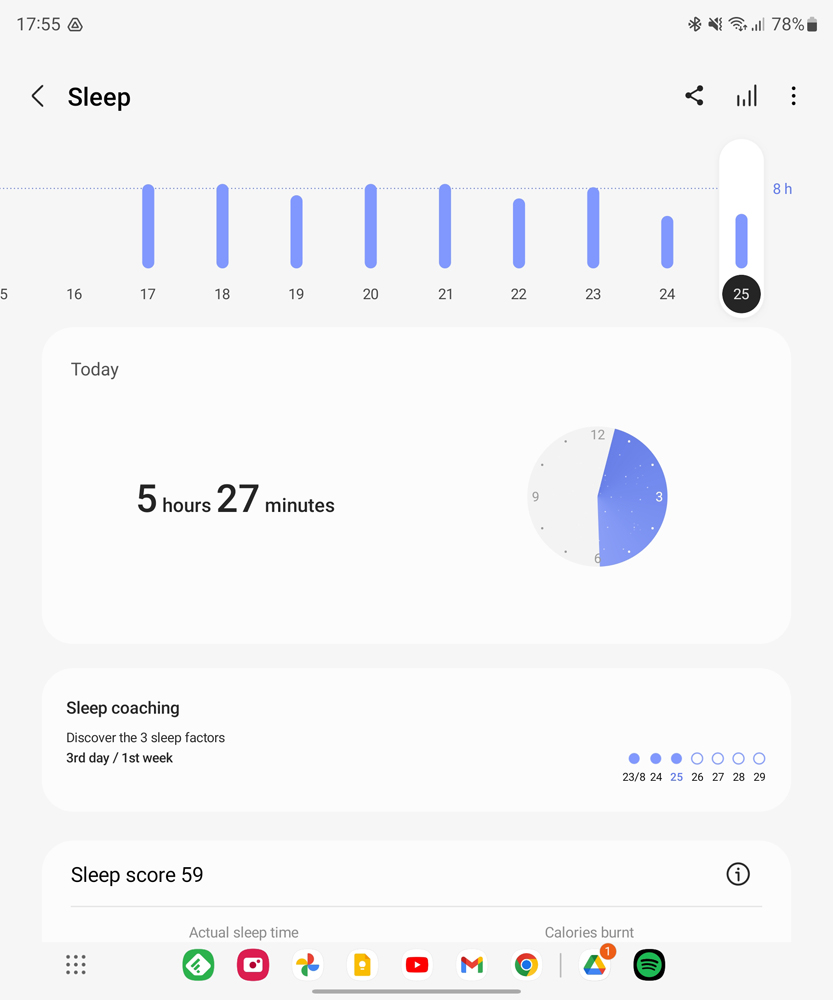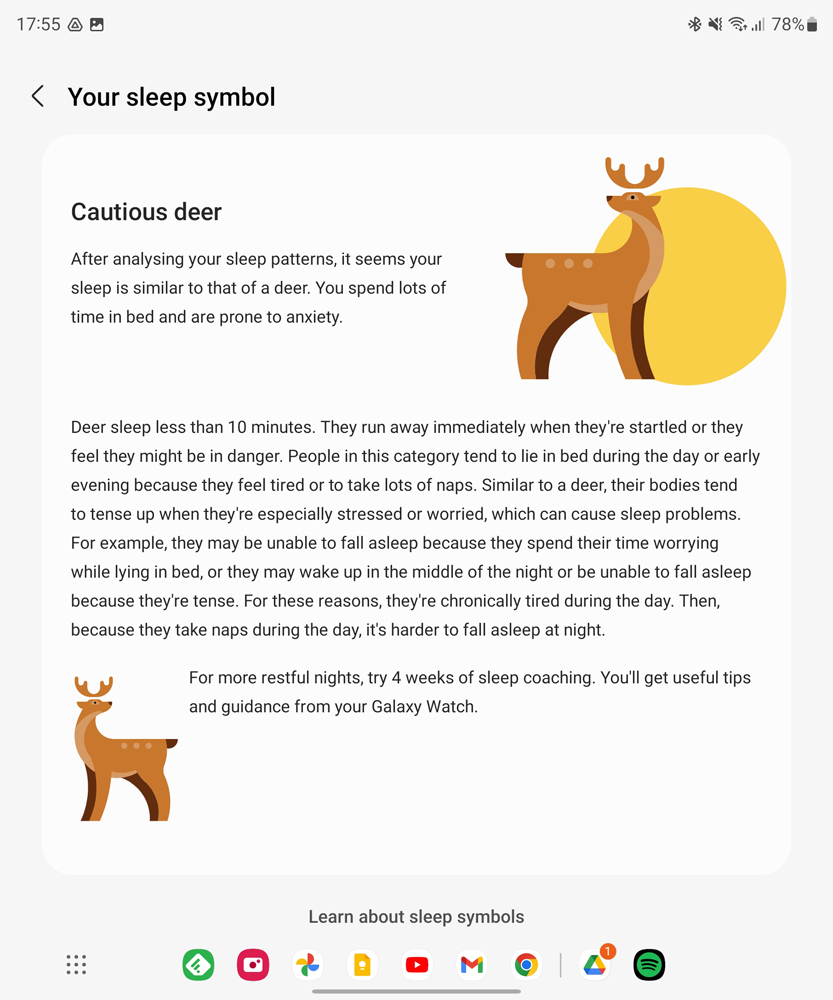 We've not really seen any improvement so far, with the tips largely there to educate you about particular aspects of sleep rather than suggest diet changes. It's a multi-week programme, though, so might be worth sticking with for a little extra shut-eye.
Samsung Galaxy Watch5 Pro verdict
It carries a chunky price premium over the vanilla Galaxy Watch5, and doesn't have too much in the way of additional features, but the Pro still makes a strong case for itself thanks to a more robust build and significantly better battery.
The design might be a bit utilitarian, but for fitness fanatics and anyone sick of having to charge their wearable tech every night, that longevity makes all the difference. Whether you'd pay a near £200 premium for that is the tougher question.
The 44mm version of the vanilla Watch5 consistently lasts into a second day of use now, and has toughened glass of its own. For most people we reckon it's the better buy. But there's no denying the titanium Watch5 Pro has real presence on your wrist.
Stuff Says…
The toughest, longest-lasting Galaxy Watch yet – but the largely similar software means it's difficult to justify over the regular Watch5.
Good Stuff
Tough construction
Consistent two day battery life
Software as slick as ever
Bad Stuff
A big price jump from the Watch5
Additional fitness features a bit niche
Metal or leather strap would have justified the price more than rubber
Samsung Galaxy Watch5 Pro technical specifications
| | |
| --- | --- |
| Screen | 1.4in, 450×450 AMOLED |
| Memory | 1.5GB |
| Storage | 16GB |
| Operating system | WearOS |
| Battery | 590mAh |
| Connectivity | Bluetooth 5.2, NFC, Wi-Fi |
| Durability | 5ATM water-resistant |
| Dimensions | 45x45x10.5mm (watch body only), 46.5g |