Samsung Galaxy Watch Active review
Could the Galaxy Watch Active be Samsung's best smartwatch yet?
The Samsung Galaxy Watch Active is the spiritual successor to Samsung's Gear Sport, and a smaller, cheaper version of last year's flagship Samsung Galaxy Watch.
With more of a fitness focus, it loses some of the functionality of its bigger brother, but retains just enough that could make it a better buy for the majority of people.
As ever, Samsung owners already sold into the ecosystem are going to get the most out of it, but for everyone else, is it a good enough to give fitness favourites like the Fitbit Versa a run for their money?
Design and build: Nice touch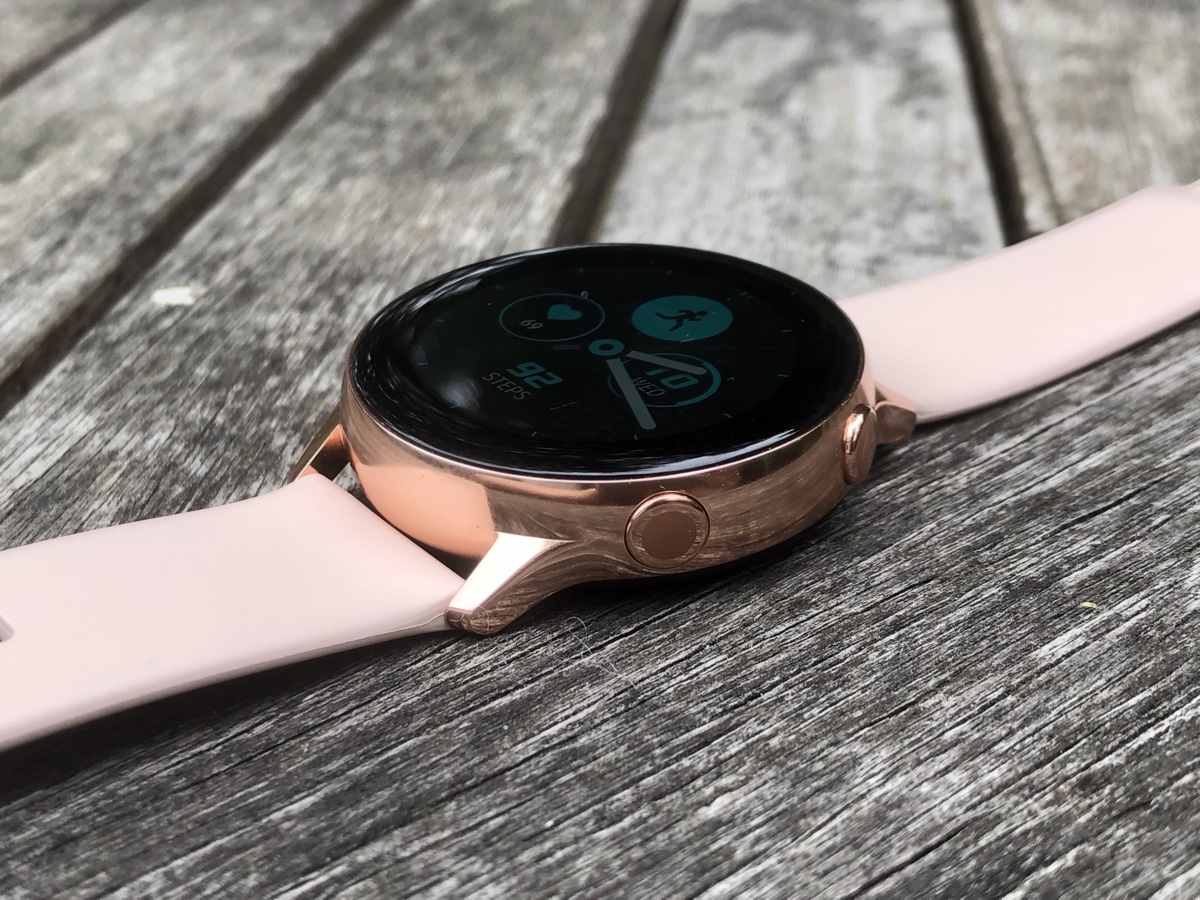 What's this – a Samsung smartwatch without a rotating bezel? Yep, despite being a Samsung design mainstay since 2015's Gear S2, the bezel has been ditched from the Galaxy Active in order to make way for a slimmer and lighter design than the flagship Galaxy Watch.
That's a bit of a shame, as we've found the bezel handy for navigating through menus on a small screen, but it does the job of making it stand apart from the flagship offering, and does help to keep it relatively low profile when you're wearing it too.
Like all Samsung smartwatches, the Galaxy Active has a circular AMOLED watchface, which is a touch smaller than the standard Galaxy Watch at 40mm wide, with a 1.1in screen. It's a nice size that will work for most people – even me and my scrawny wrists – and gives just enough screen real estate for the mostly touch-based interface. The beefier wristed among you might prefer the 42mm, or even 46mm, version of the standard Galaxy Watch, but this feels like a good size for its more sporty focus.
The watchface itself is made of metal and comes in four colours, including black, silver, blue and rose gold, with a complementing 20mm silicone strap, which can be switched out for something swisher should you wish. The silicone is comfortable though, and is a great option for working out.
There are two buttons on the right hand side of the watch, which help with navigation. The bottom button works as a home button as well as to power on/off, and the top one as a back button, and can also summon Bixby with a long hold. The latter is raised ever so slightly more than the other but there's otherwise no way of telling them apart by touch; the home button has a coloured dot on it though.
Since there is no bezel here, selecting apps and clicking icons is all done by touch, which I found to be accurate enough with a jab in the right direction. Considering the smaller screen compared to the Galaxy Watch, it might be a little fiddly for those with larger hands, but it's pretty intuitive from my experience.
As you'd expect from a watch aimed at sport, the Galaxy Watch Active is waterproof to 5m and is IP68 certified, so is perfectly happy to track your water-based activities as well as those on land.
Software and specification: The beat goes on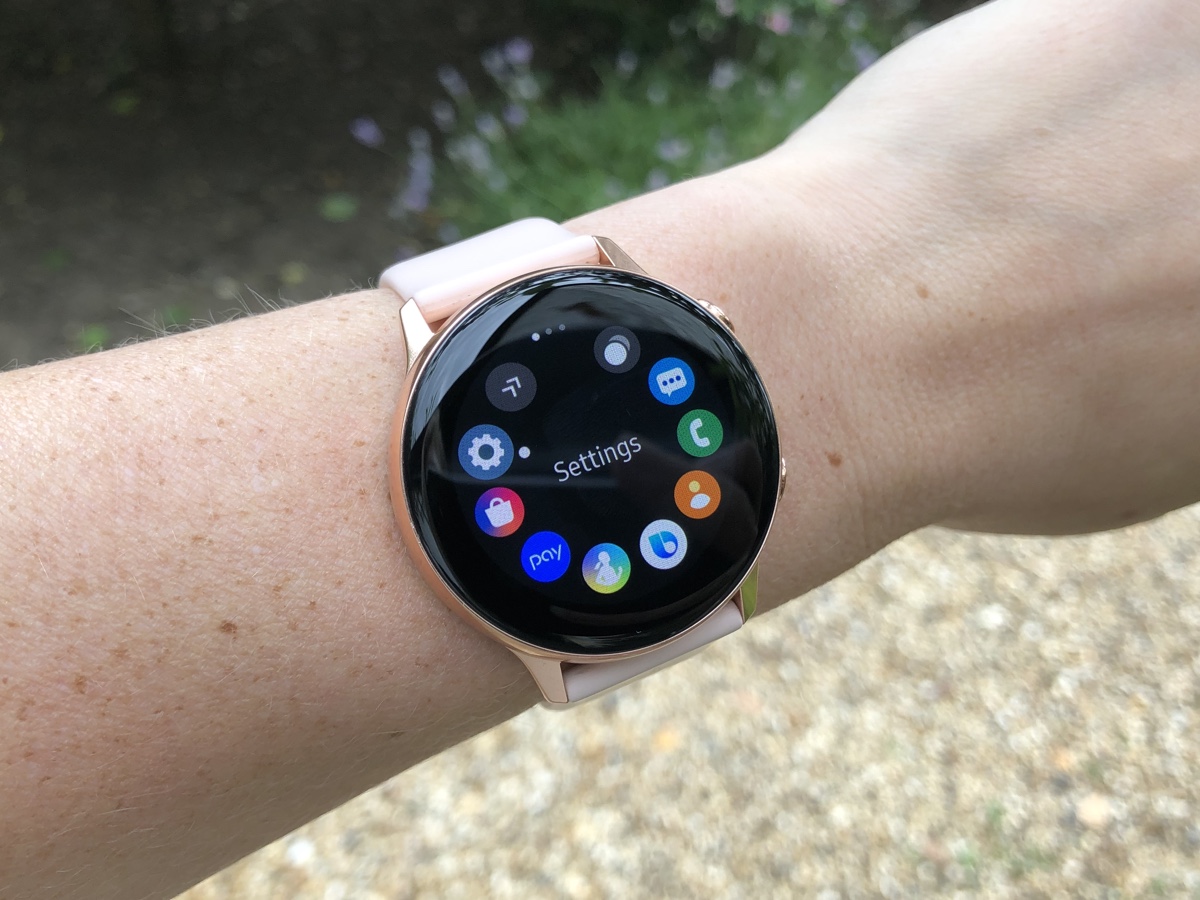 Powering the Galaxy Watch Active is the same processor in its bigger brother – a 1.15GHz Exynos 9110 processor, supported by 750MB RAM and 4GB of storage (although only around 2.5GB of that is usable after the OS and pre-installed apps). It makes navigation quick and smooth, and I had no stutters whatsoever during use.