Sennheiser Momentum Wireless review
Bigger and better than before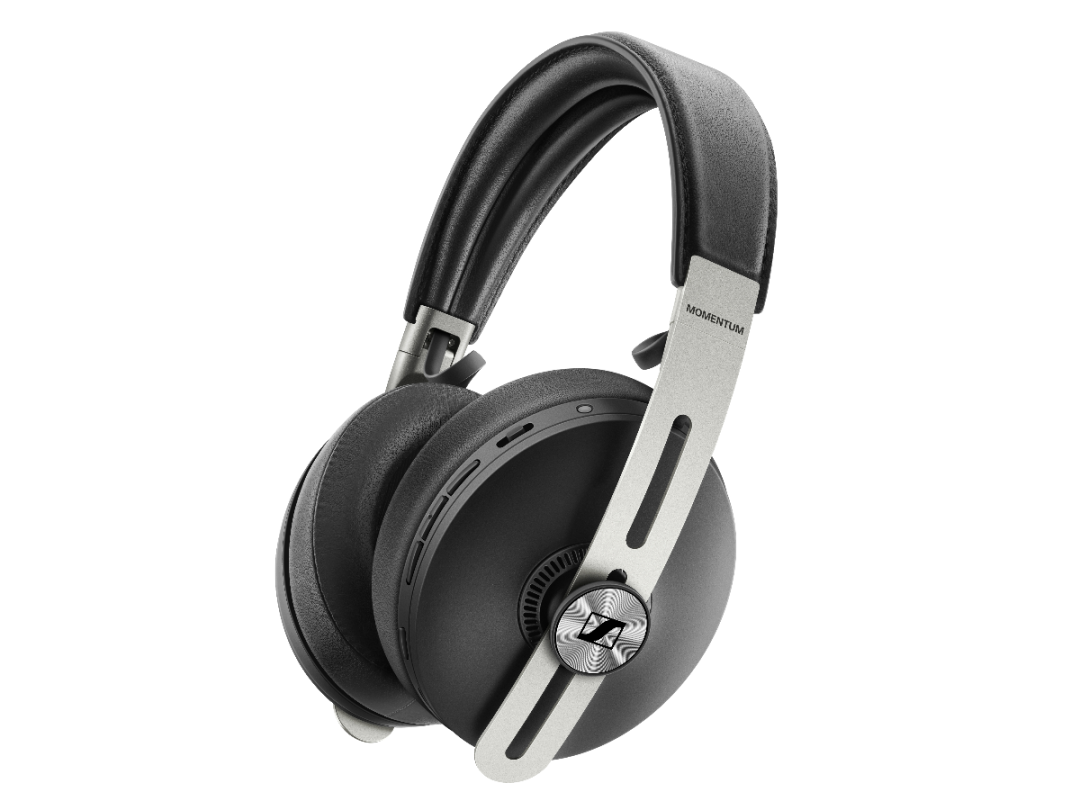 Less is more? Nah. More is more. Your choice of wireless headphones is immense, your choice of wireless over-ear headphones is massive, your choice of wireless over-ear noise-cancelling headphones is big, your choice of premium wireless over-ear noise-cancelling headphones is ample.
And if you've got £300 or so spend on some premium, wireless, over-ear, noise-cancelling headphones, it's hard to go wrong. Bose, Bowers & Wilkins and Sony each have a great pair to sell you. Even Microsoft has a pair worth serious consideration.
Sennheiser's always in the mix, too – its previous Momentum Wireless over-ears have always been there-or-thereabouts when the awards are being dished out. So barring some almighty collective loss of mojo at Sennheiser, we can expect this third generation to be there-or-thereabouts too.
That's not really enough, though, is it? Obviously Sennheiser wants to be Number One. But do the latest Momentum Wireless have what it takes to make everyone think "Bose? Sony? Yeah, they're good and everything, but…"?
Design and build: Bighead strikes again
How big is your head? If it's anything less than a medium, these may not be the headphones for you. The third coming of Sennheiser's Momentum Wireless is a truly over-ear design, and those generously sized ear-cups will overwhelm anyone whose ears are on the smaller side.
These are recognisably Sennheiser Momentum headphones, though, just a bit bigger than before. The Momentum design elements are all in place: exposed steel at either end of the headband, on which the ear-cups slide and pivot; soft, tactile and upmarket sheepskin covering all the points of contact; pliant memory foam ensuring a comfortable fit. These are distinctive headphones without being in any way show-offy.
For this money you're entitled to expect them to be beautifully built – and Sennheiser doesn't disappoint. Everything looks and feels made to last, there are no creaks or squeaks, the parts that are meant to move do so smoothly and the parts that aren't don't.
Of course, sleek design and impeccable build quality are par for the course at this sort of price. There needs to be more to the Momentum Wireless if they're going to become unarguable class leaders.
Features: Working shorter hours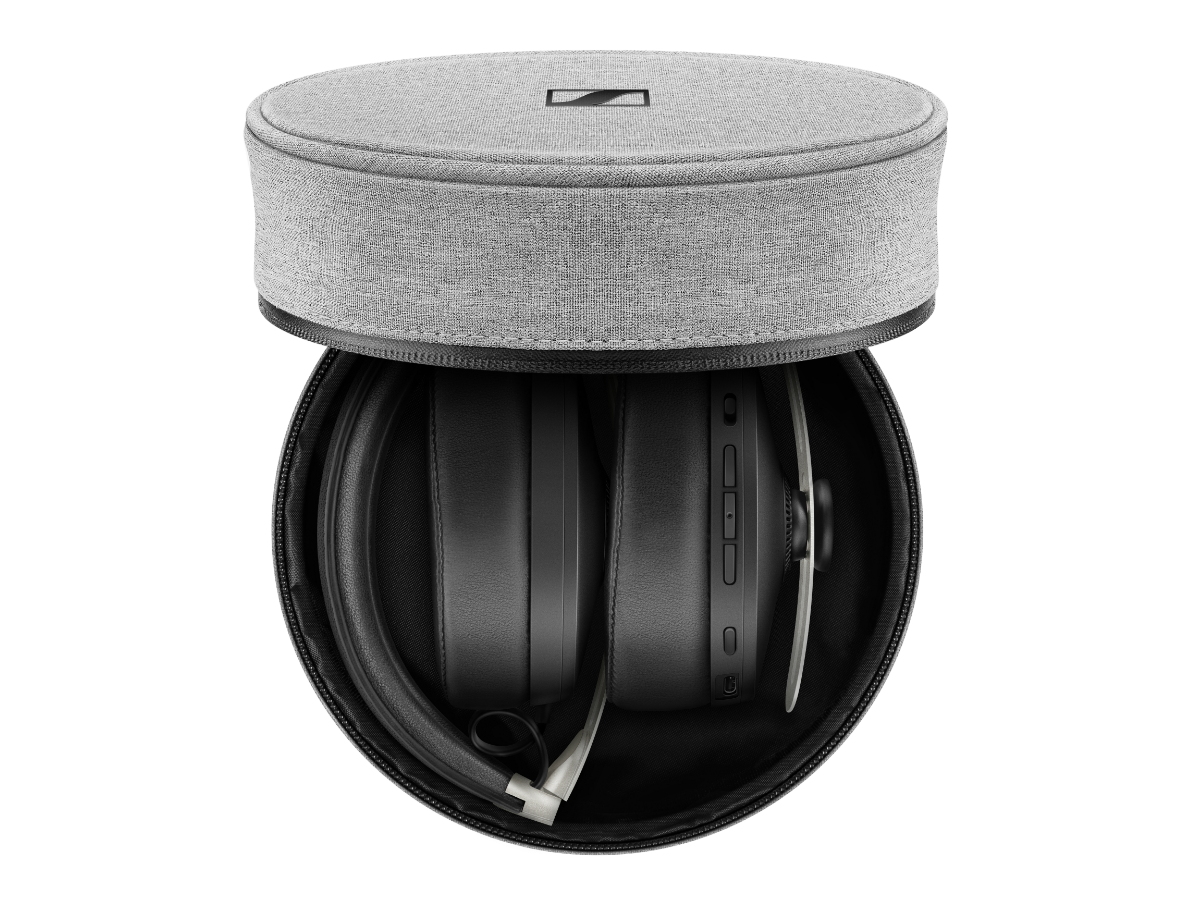 Battery life doesn't really help the Sennheiser's case – at a quoted (and achievable) 17 hours from a single charge, the Momentum Wireless will be exhausted long before their Bose or Sony rivals start to flag. At least charging (via a USB-C socket on the right ear-cup) is rapid – and the same ear-cup also has a 3.5mm socket for making a wired connection when they run out of juice. Both the necessary cables are in the box, along with a biggish cloth carry-case.
A complement of microphones for noise-cancellation and phone-calls are split between both ear-cups. The Momentum Wireless have three noise-cancellation modes, plus a 'transparent hearing' feature that actively amplifies external sounds to keep you in touch with the outside world. The settings, 'anti wind' (which is very light-touch noise-cancellation), 'anti pressure' (which tries to do the job without that 'blocked ears' sensation some algorithms are prone to) and 'max' (take a wild guess), are all available in the Sennheiser Smart Control app.
The wireless connection to your player is made using aptX Bluetooth 5.0. There's also aptX Low-Latency on board to help with audio/video synchronisation – handy if you like to binge-watch on the train or wherever.
Momentum Wireless fold quite flat. It makes them usefully portable and, if you remember to fold the left ear-cup first, this is how the power is turned all the way off. The Sennheisers also have accelerometers that will pause music if you take the headphones off your head, and will switch to 'standby' if you hang them around your neck. Doing the business inside the ear-cups are a couple of 42mm transducers.
Interface: Apps the way uh huh uh huh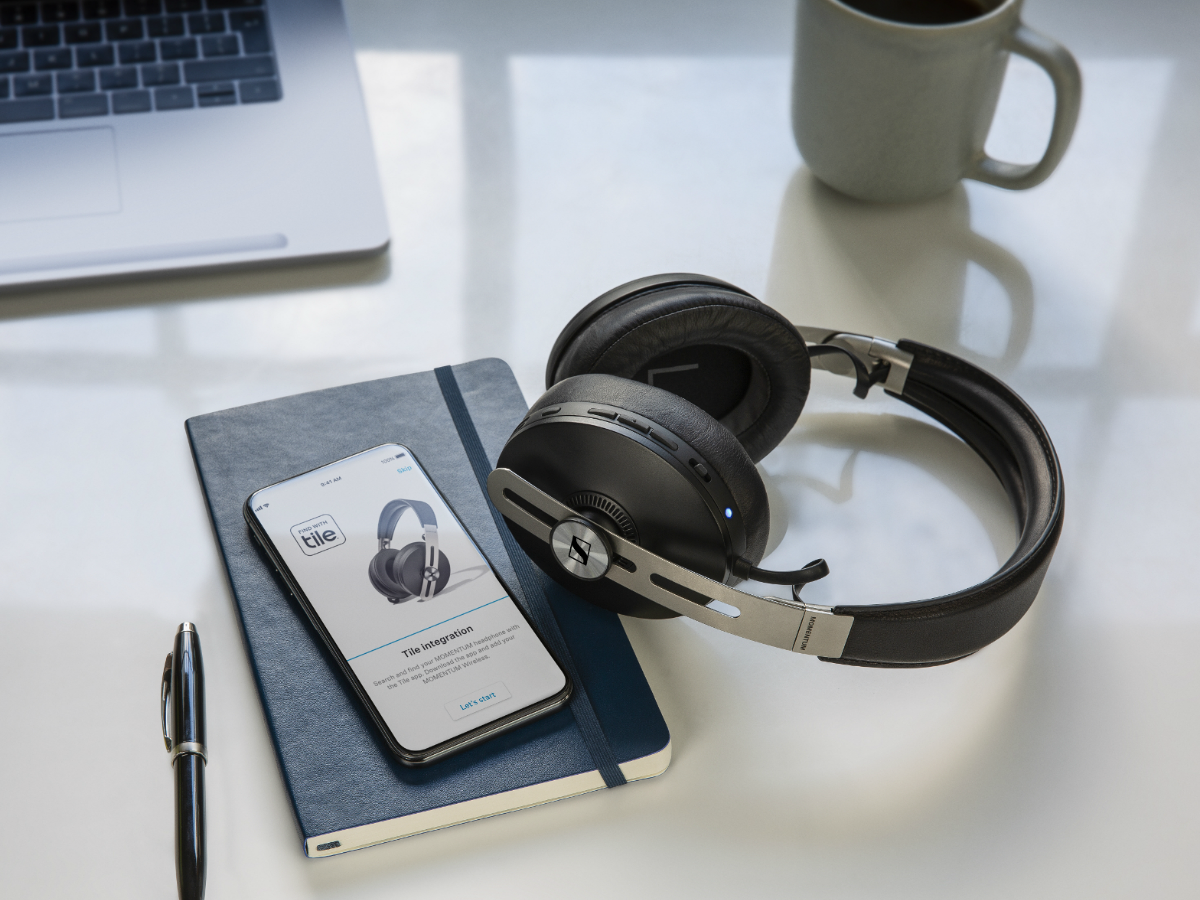 The Smart Control app itself is clean and stable. Its functionality may be restricted to selecting the level of noise-cancelling you'd like, enabling or disabling music when 'transparent hearing' is selected, and some EQ trimming, but it's a sight more useful and useable than some rival apps. The Sennheisers are also compatible with Tile's tracking app – so if you're the sort of person who puts down their expensive headphones and then entirely forgets where they are, you can relax.
Broader control of the Momentum Wireless comes from a little suite of physical controls on the right ear-cup – none of your Sony or Bose-style touch controls here. There's a switch to enable or disable noise-cancelling (with the option to engage or disengage 'transparent hearing'), 'volume up/down' buttons, a 'play/pause' button, and a control that doubles as 'Bluetooth pairing' (NFC pairing is also available) or, with a longer press, 'summon voice assistant'. Currently the Sennheisers are compatible with Google Assistant and Siri – Alexa is due 'soon'.
Performance: Complete control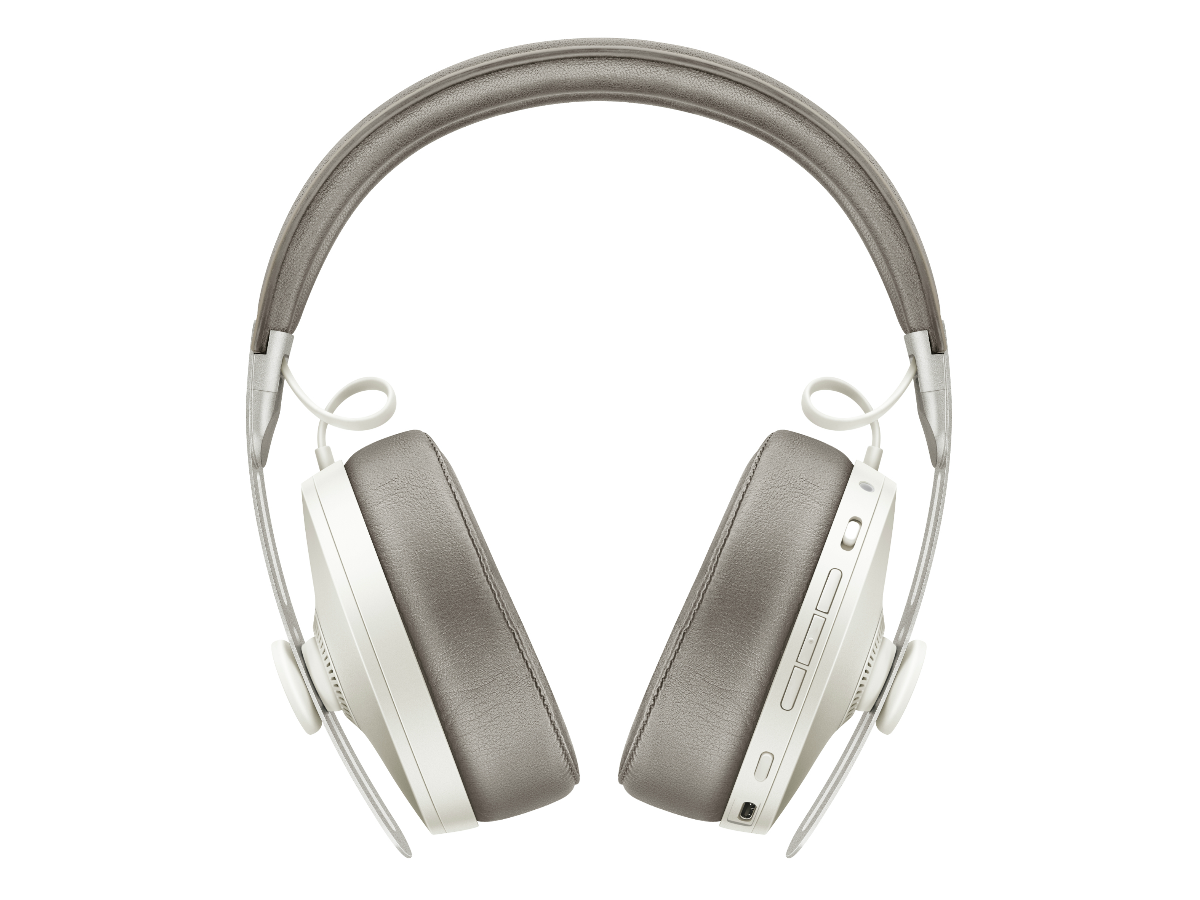 In terms of the way they sound, this third generation of Momentum Wireless is remarkably similar to the way they look: they're reminiscent of the previous generations, but there's somehow more of them.
What that means is that the Sennheiser Momentum Wireless are brilliantly capable and accomplished. It doesn't matter the sort of music you like to listen to, the environment in which you listen to it, or the kind of volume levels you're partial to – these headphones are always an enjoyable, and endlessly musical, listen.
Take the turn-of-the-century modernity of Kanye West's All Fall Down, for example. The Sennheisers establish a broad, well-defined stage and place every element of the recording on it with absolute certainty – and by allowing lots of space between sounds, the presentation is as open and wide as it is meant to be. The headphones pay great attention to details, especially where low-level harmonics are concerned – it's these that give greatest timbre and texture to instruments and voices.
They hit good and hard at the bass end, of course, but they're by no means a blunt instrument – not only are the low frequencies as loaded with information as the rest of the frequency range, they're tightly controlled. Bass notes and hits start and stop with absolute conviction, there's no overhang and they don't bleed into the midrange above.
The midrange itself is just as rich in detail and character, as a quick listen to Fat White Family's Tastes Good With The Money confirms – you can almost hear how sorely in need of a good wash singer Lias is. And the same recording showcases the bright, shining treble response the Sennheisers are capable of – they attack crisply, but don't overplay their hand. The overall tonality is brilliantly judged.
They're fast and attacking with Kiasmos' Looped, energetic and enthusiastic with The Only Ones' Another Girl, Another Planet and able to bring a tear to the eye and a lump to the throat with Richard Thompson's plaintive Withered and Died. In simple terms, the Sennheiser Momentum Wireless can do everything that's asked of them, and do it in some style.
As well as invigorating sound quality, the Sennheisers demonstrate extremely grippy wireless connectivity and great call quality. The only area they don't get a big tick, in fact, is with noise-cancelling. They do a decent job in isolating you from the outside world, but there's no doubt others – particularly Microsoft (with its Surface Headphones) and Sony (with its WH-1000MX3s) – do a better of job of shutting out noise.
Really, though, that's it for downsides. The third generation of Sennheiser Momentum Wireless are – surprise surprise – most definitely there-or-thereabouts.
Sennheiser Momentum Wireless verdict
Your choice of premium wireless noise-cancelling headphones just got a little bit wider – this third version of Sennheiser's Momentum Wireless is the best yet.
Stuff Says…
Big headphones, big price, big performance
Good Stuff
Lovely design and finish
Sophisticated, engaging sound
aptX Bluetooth (and aptX Low Latency too)
Bad Stuff
Can be bettered for noise-cancelling
Quite large
Ordinary battery life