Skagen Falster 3 review
Finally some substance to match Skagen's style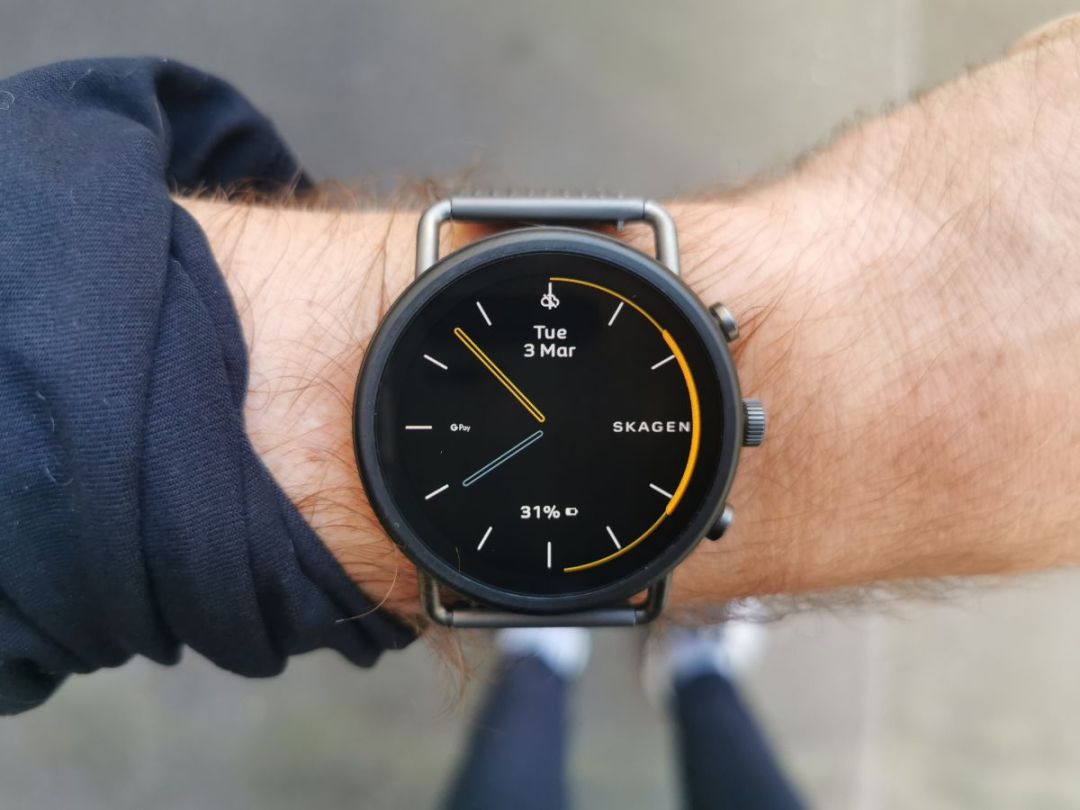 If there's one thing the Danes are known for, it's impeccable design. That certainly rings true for smartwatch maker Skagen, a company recognised as one of tech's most stylish wearable makers.
On the flip side, the Fossil Group-owned Danish company also has a bit of a reputation for style over substance. The firm's last release, the Falster 2, positively looked the part for anyone wanting a sexier looking smartwatch but it was lacking in innovative functionality.
Well, Skagen's fresh wrist companion, the Falster 3, is finally available to buy following its launch at CES in January earlier this year, and boy it's a stunner. But does the sophisticated smartwatch's feature set match up? There are lots of updates in this iteration, so we tested them for a week to find out.
DESIGN: CLASSICALLY ROBUST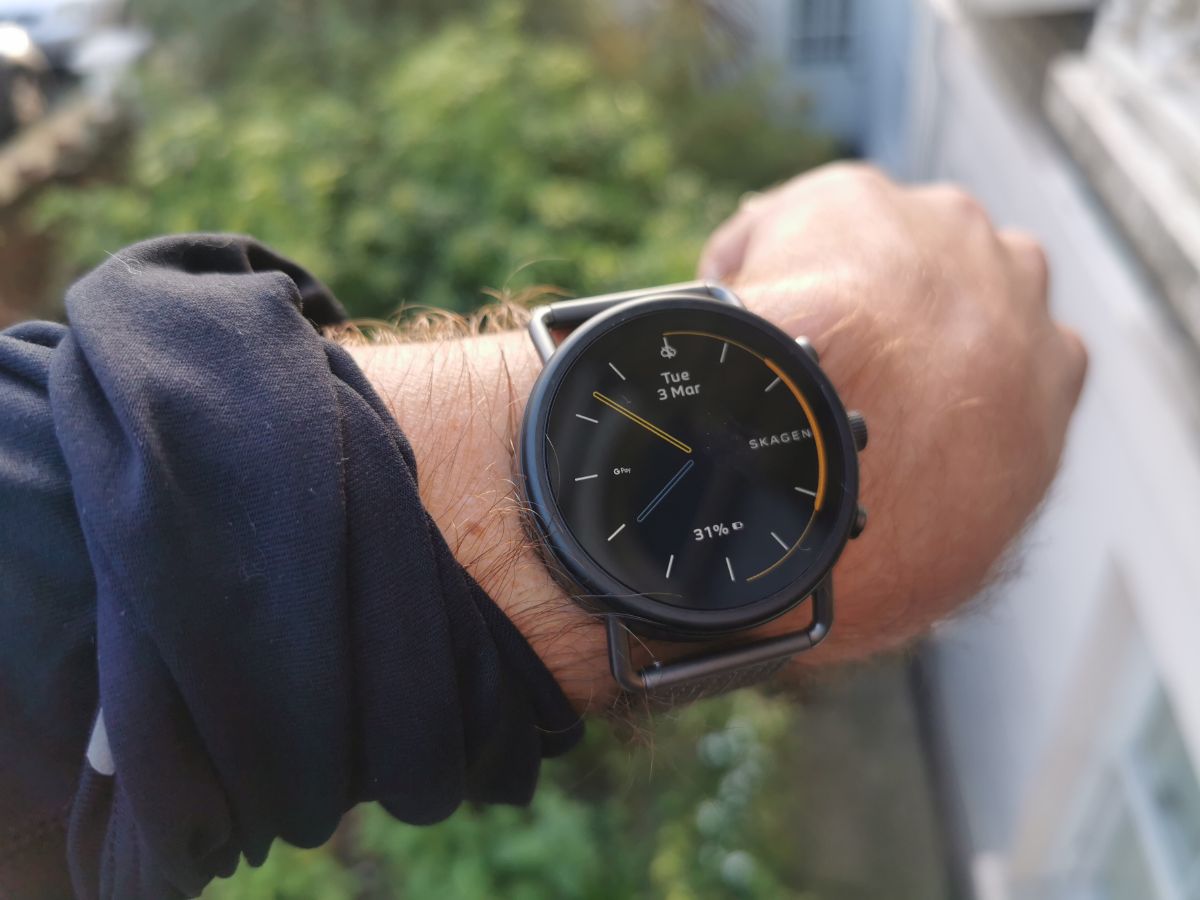 The Skagen Falster 3 is a beautifully designed smartwatch with a sharp, minimal aesthetic, giving it a sleek look that you'd expect from a more traditional timepiece. Surprisingly, this works well alongside the digital screen, offering a bit of a juxtaposition of classic meets modern.
It also feels super robust and expensive (albeit a little heavy) on the wrist thanks to its stainless steel construction. Although that'll be partly because we reviewed the mesh metal strap edition. There are several different watch straps available, including silicon offerings for a more lightweight and sports-friendly design. We'd recommend the latter if you're wanting to use this watch as more of a sport tracker, as we did find the stainless steel strap a little obtrusive during long runs.
As for size, the watch face measures 42mm, which is slightly bigger than its 41mm predecessor. Unlike most smartwatches which come in different case sizes, the Falster 3 just has the one. Nevertheless, in the words of Goldie Locks – this size feels just right. The larger face also gives it a nice high-end look while making it easier to prod at.
The thing we love about Skagen smartwatches is that the company really knows how to make some great digital watch face designs. They're simple yet totally customisable with lots of digital and analogue options, including a special-edition X by KYGO which Skagen seem pretty proud of. The analogue options are great for those wanting a more classic look.
SCREEN: PROD-A-LICIOUS
As for the display, the Falster 3 touts a larger screen over the second gen model, up from 1.19in to 1.3in. It is essentially the same OLED panel found on other Fossil Group smartwatches; a 390 x 390 resolution and a pretty sharp pixel density of 328ppi.
Overall, colours are well represented and blacks offer a great contrast, appearing nice and dark.
In terms of general responsiveness, the screen reacts very well to touch commands, with text and icons displayed clearly and neatly. During exercise, however, the Falster 3 will dim its display to preserve energy, which can prove annoying if you want to quickly glance at your stats during a sunny day run. It can also pick up reflections annoyingly well, which isn't great if you have it on the lower brightness setting to help reduce battery usage.
APP AND SMARTWATCH FEATURES: BIG IMPROVEMENTS
In terms of software features, the Falster 3 makes use of Google's Android Wear OS, running all your standard activity tracking functions, such as heart-rate monitoring, NFC payments via Google Pay and GPS capabilities. It's a shame that such a nice watch uses Android Wear OS, though, as we don't think it's the best wearable platform out there. We find that while it's been vastly improved over the years, it can often feel a little cumbersome and not as intuitive as say Apple's Watch OS. It's just unnecessarily fiddly to operate – which can be frustrating when you're sweating your tits off, trying to end the workout.
Nevertheless, the actual sports tracking features work well and Google's smartwatch OS ensures they are presented in an attractive way with bright, vibrant colours and lots of detailed health and fitness data, especially just after a workout. Although we'll delve more into this in the Performance section below. Another useful feature not seen on all smartwatches these days is the Falster 3's built-in speaker, which means users can take calls right from their wrist. In the past, this was a Wear capability that only Android phone owners could make use of. Now, Fossil Group (who owns Skagen) has developed a proprietary app allowing iPhone users to answer tethered calls, making the Falster 3 the first Wear OS device with this capability. This means all users can also use the Google Assistant functionality and hear a response like you would in a Google Home speaker. You'll also be pleased to hear that both the Falster 3's casing and the speaker are 3ATM water resistant.
In case if you're wanting to know which exact smartphones the Falster 3 is compatible with, Skagen says it'll work with iOS 10.0 and above or Android 6.0 or later.
PERFORMANCE: SMOOTH OPERATOR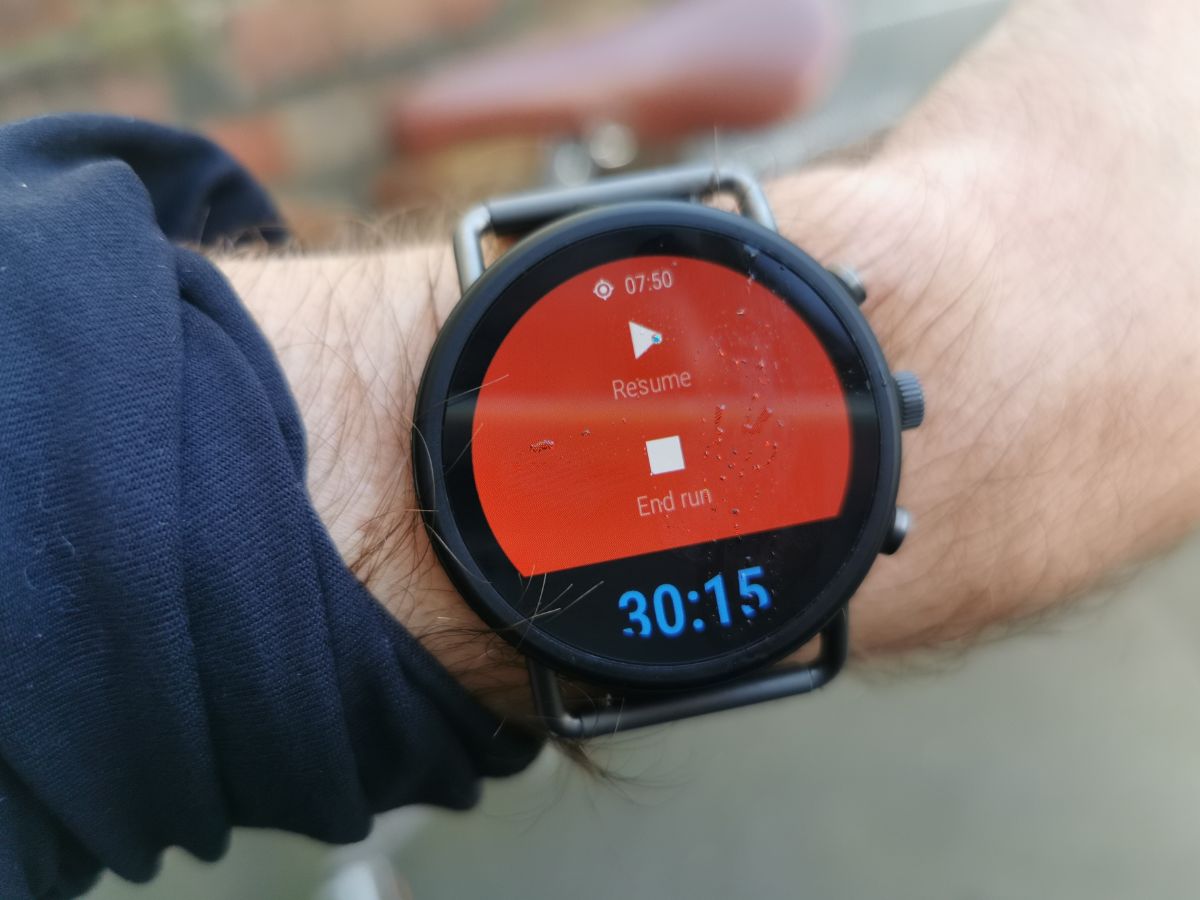 Powered by the brand new Qualcomm Wear 3100 chip, the Falster 3 is able to handle everything you throw at it – and most importantly – without lag. This is because it's a much more efficient chip than previous versions, offering a better level of performance than seen on the Falster 2, for example, while using less power – something that should also help extend battery life. Speaking of, we found that Skagen's new watch retained its power for around two days before needing a recharge. While not the best out there, it's still pretty good by Android Wear standards. Take the Fossil Sport, for instance, which lasts just under a day. This is perhaps a result of better hardware configuration in the Falster 3 as well as it's battery saving mode, which limits the functionality of the smartwatch Because the touch screen is a nice large size, it's much easier to use than the smaller screens as seen on rival Android Wear smartwatches, with icons appearing slightly larger, making them easier to tap.
Transitions between apps is nice and smooth, too, which isn't always the case on some Android Wear devices. *Cough, Fossil Sport, cough*. This is likely thanks to its 8GB of total storage alongside 1 GB RAM, which means users will have even more space to download apps and media, as well as see an overall performance boost.
If you're a first time Android Wear user, for example, making use of Google Fit and doing the whole 'tracking a workout' thing can see you faffing around for a good five minutes before you can begin tracking your activity. This is because it asks you a lot of questions in order to get started and then finding the activity you want to track from the extensive list can be time consuming.
However, over time you can add regular exercises to a favourites list, which offers a shortcut to the activity tracking screen. Also, a customisable 'tiles' shortcut can now be accessed by a right swipe from the home screen, connecting you to often-used features more quickly. Things do get easier and faster the more you use this watch, but you might find the learning curve is slightly steeper than, say, an Apple Watch for instance.
SKAGEN FALSTER 3 VERDICT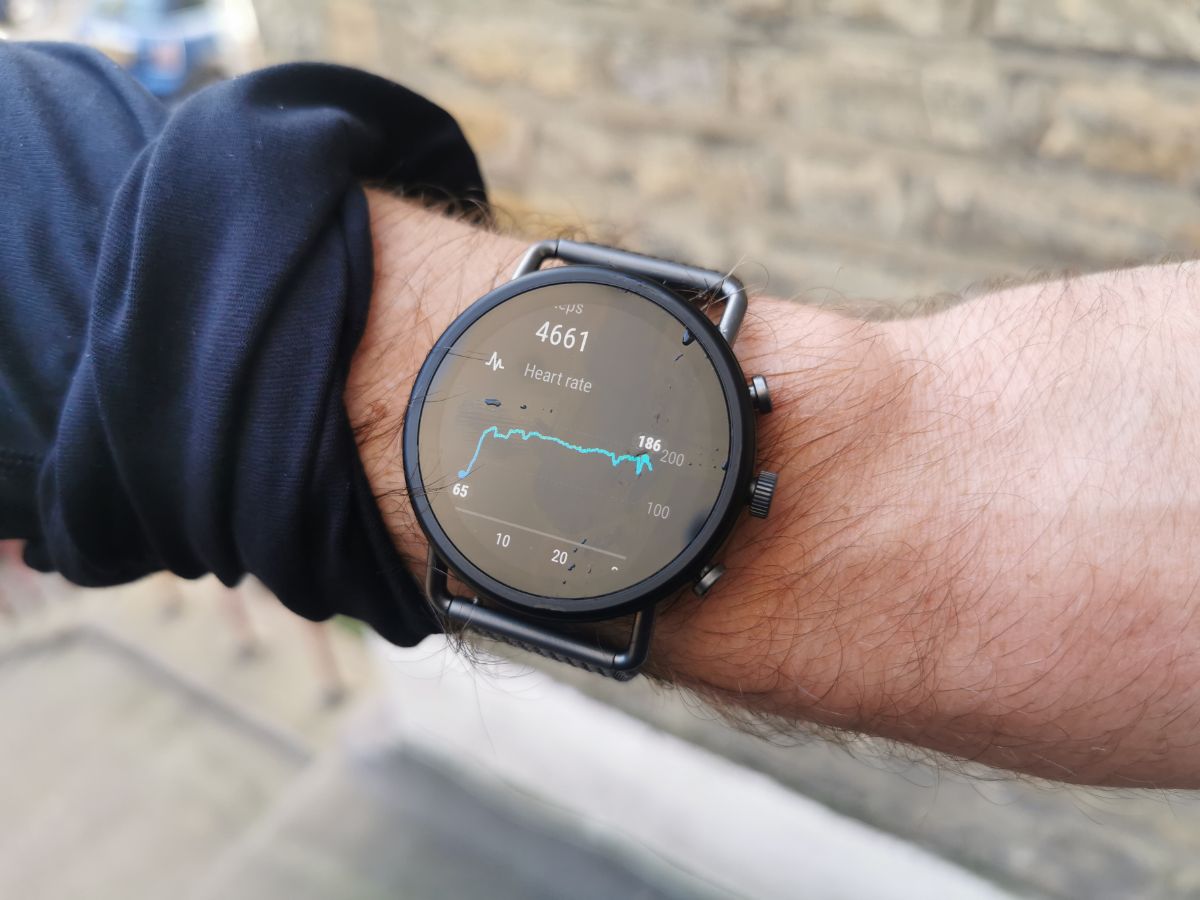 Thanks to an upgraded processor and RAM over its predecessor, the Skagen Falster 3 not only looks the part, but it's able to keep on top of everything you need for a great all-round smartwatch.
Welcoming multiple-day battery life, a built-in speaker for phone calls over Bluetooth and the sexiest smartwatch design yet, Skagen has really outdone itself with the Falster 3. It's great to see a smartwatch that looks so good deliver so well.
However, there are still some drawbacks, the most obvious being that it runs Android Wear OS – something you're kind of stuck with. It might not be the best smartwatch operating system out there, but at least it's constantly improving with every update that Google sends our way.
The Falster 3 is a great smartwatch for those looking for something with classic good looks and now the smart credentials to match, even if it is a little on the pricey side.
Stuff Says…
A classic and well made smartwatch that will not only appease the lovers of traditional wristwear, but improves on all the bad stuff seen in its predecessor.
Good Stuff
Classic, premium design
All day battery life and good power saving options
Great performance
Bad Stuff
Android Wear OS isn't intuitive
Doesn't come cheap