Sky Soundbox review
Possibly the best-value TV upgrade ever... if you're a Sky subscriber
Alongside toothbrushes, dogs called "dog", and ex-pro hurdler Marina Stepanova, Sky's Soundbox appears to have graduated from the school of literal naming. It delivers sound. From a box.
Yes, a box. Based on its dimensions alone, then, it's a bit of an odd-one-out in the home cinema world: not bar-shaped like a soundbar, but also not big enough to support a TV and qualify as a soundbase either.
But don't worry too much about that, because the Soundbox promises to give your telly the sort of sound it's long deserved. And that's got to be more important than what shape it is.
DESIGN AND BUILD: YES, IT'S A BOX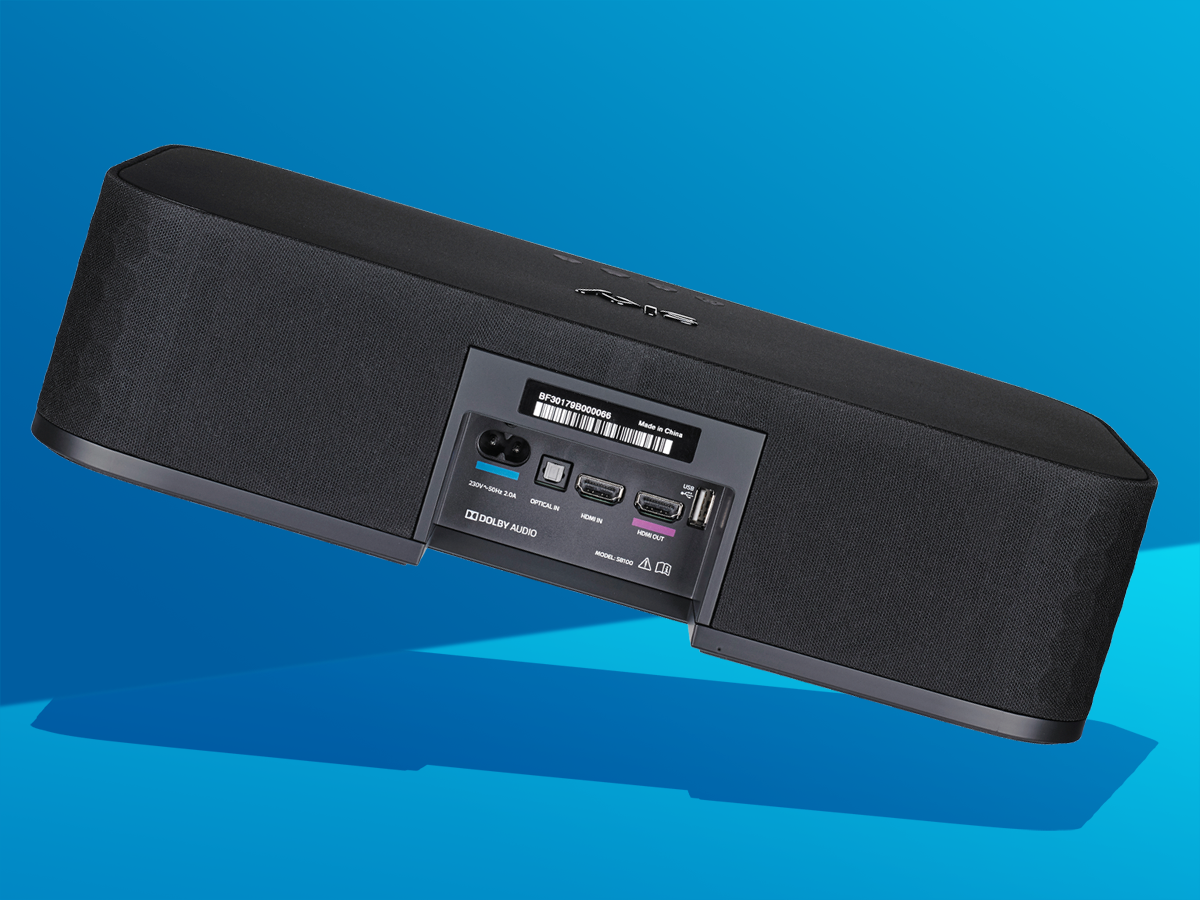 Think of the Soundbox as a giant lunchbox, but one without a carton of apple juice and a Penguin inside. Or, if we're keeping comparisons on-tech, a Sonos Play:5 on its back.
Its rather compact 37.5 x 21cm proportions mean it's not much bigger than a Sky Q box itself, but it's still too deep to sit in front of a TV. Instead, it's designed to perch on a rack just in front of your telly. Still, it's fairly short at around 9.5cm, so you shouldn't need to peer over the top of it during subtitled films or when the Sky Sports football scores come in.
The Soundbox's shape and size aren't the biggest curveballs Sky is throwing, however. That'd be the price.