Sonos Play:3 review
Can the latest gadget from the wireless streaming pioneer compete with its AirPlay-packing rivals?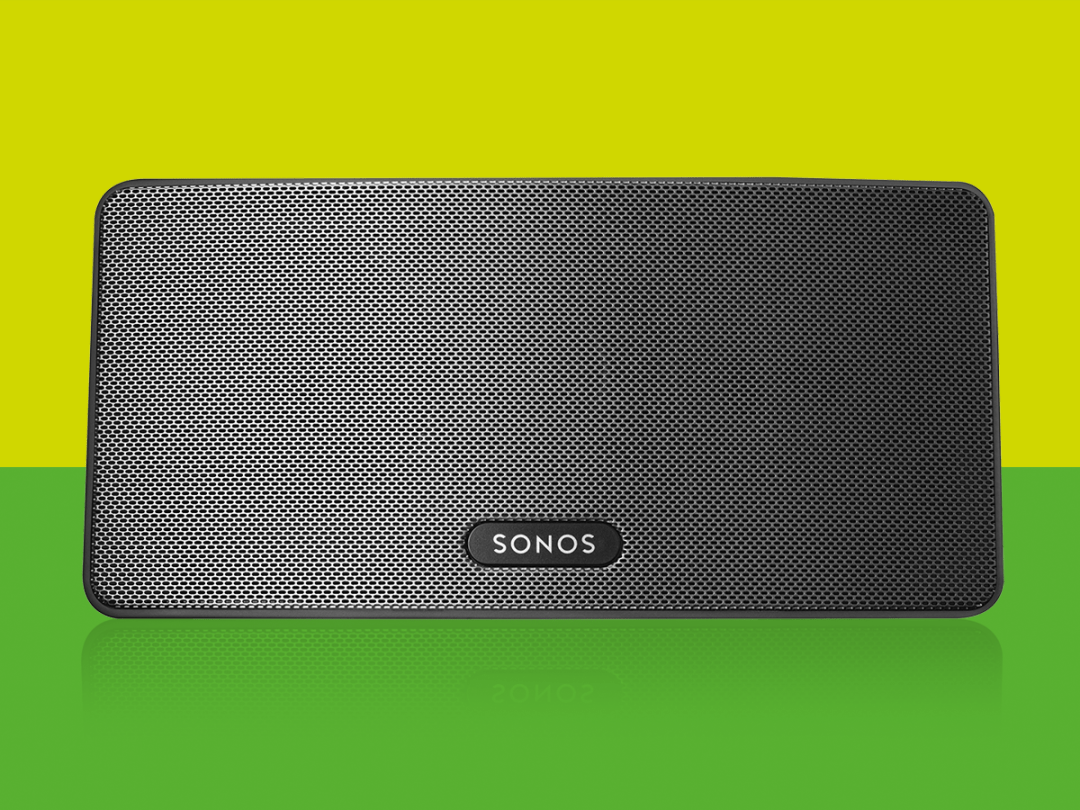 Wireless audio has come of age in 2011, with new AirPlay-equipped docks and micro systems appearing on a seemingly daily basis. Sonos, of course, has been making streaming stereos since the dark ages (well, 2005), but with so much new competition, can it retain its place at the top of the pile?
SONOS PLAY:3 VS S5
The Play:3 is a one-box, three-speaker unit aimed squarely at those flirting with AirPlay. In effect, it's a scaled-down version of last year's S5 Zoneplayer and like its mentor its sole mission in life is to stream your amassed digital music riches, internet radio and online services such as Spotify. It can function as a standalone player or, if you're rich, form a multiroom music system with other Sonos kit.
SONOS ZONEBRIDGE
The unit is a doddle to set up: from box to boombox in about 3 minutes, including unpacking. You'll be left wondering why more tech can't work this seamlessly. In order to access your network, either the Play:3 or an optional ZoneBridge unit will need to be hooked up to your router via Ethernet, but really that's no big deal. The ZoneBridge costs £40, and by doing it this way Sonos can create its own wireless mesh rather than using your Wi-Fi network. We've been using it for a month now without a single drop out.
SONOS SOFTWARE – FOR MAC, PC, IOS AND ANDROID
Finding your music is just as easy. Tell the Play:3 where you keep it and it'll index your tunes (whatever the format) and create its own library. To listen, you use the free Sonos Controller software, available for Mac, PC, iOS devices and Android. The interface isn't perfect – it can be fiddly to use and lacks advanced features such as smart playlists – but it works well enough.
SOUND QUALITY
For a small unit, the Play:3 pumps out a surprisingly meaty sound: clear vocals, crisp treble and punchy bass. It goes loud, too, easily putting out enough volume to fill a medium-sized room without any distortion. Turn it on its side and it'll cleverly adjust its sound accordingly and best of all, two Play:3s can be paired to form left and right speakers for true stereo output. Do this and your ears are in for a treat, although at a cost of nearly £600 you might question whether buying a ZP120 and speakers might be a better investment.
The Play:3 is simple to use, well-priced and sounds great. It's cheaper and has more features than most AirPlay alternatives, making it a genuine contender if you're after wireless audio. And if you're extending an existing Sonos setup or taking the first steps to multiroom music, it's unbeatable.
Stuff Says…
Easy to install, sounds great and won't break the bank. Top marks all round
Good Stuff
Adios, wires
Surprisingly tasty sound
Bad Stuff
All that tech comes at a cost