Sony A6000 review
Sony's new system camera may be tiny – but it packs a big photographic punch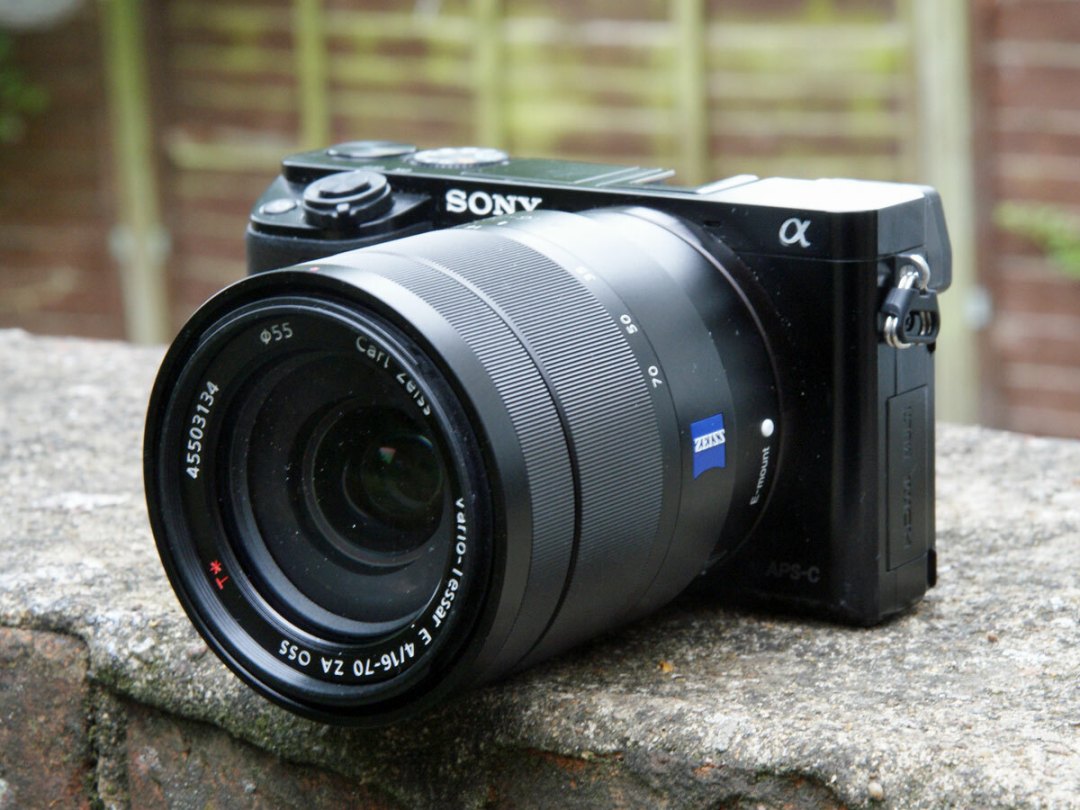 The A6000 is Sony's new mid-range compact system camera, a 24.3MP E mount model that replaces the NEX-7 and slots underneath the full-frame A7 series. But its spec and capabilities put it into a bracket that doesn't feel so much mid-range as just-a-little-bit-less-than-top-of-the-range (sorry). Read on to find out why.
Build: Small and sturdy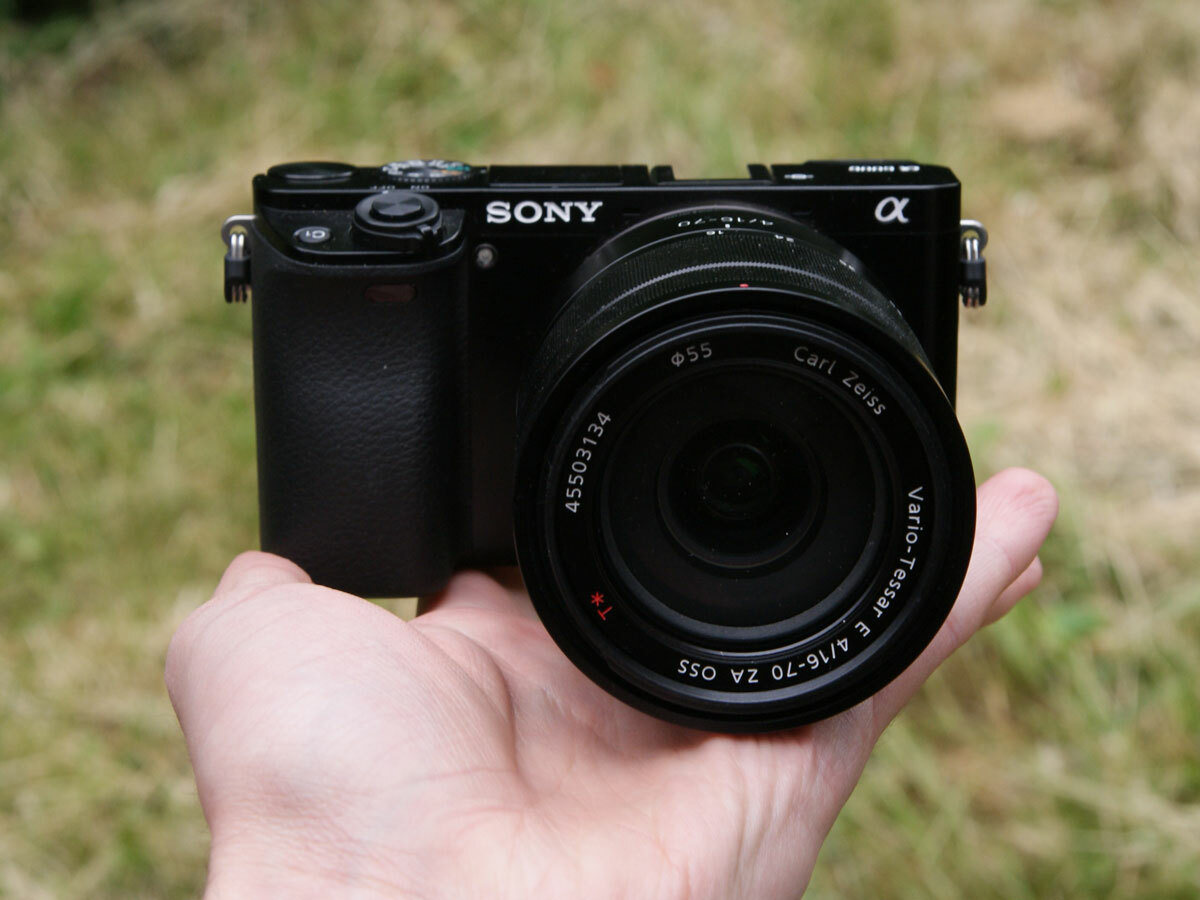 The A6000 may not be one of Sony's top tier E system cameras but it's still a beautifully made product: not only is it metal-bodied and sturdy as you could hope for something in its price range, it's also surprisingly compact and lightweight considering the inclusion of an APS-C sensor (more on that below). While the camera may be small, its large grip means it doesn't feel awkward or unsteady in the hand.
The dimensions and weight in our spec box below do not take into account whichever lens you've mounted on the camera, but the two we used (a Zeiss 16-70mm zoom and Zeiss 35mm prime) both felt fine and well balanced on the camera. Any E mount lens from Sony or third-party manufacturers will fit, and you can also use A mount DSLR system lenses with autofocus via a £200 adapter.
Photo and video quality: Super stuff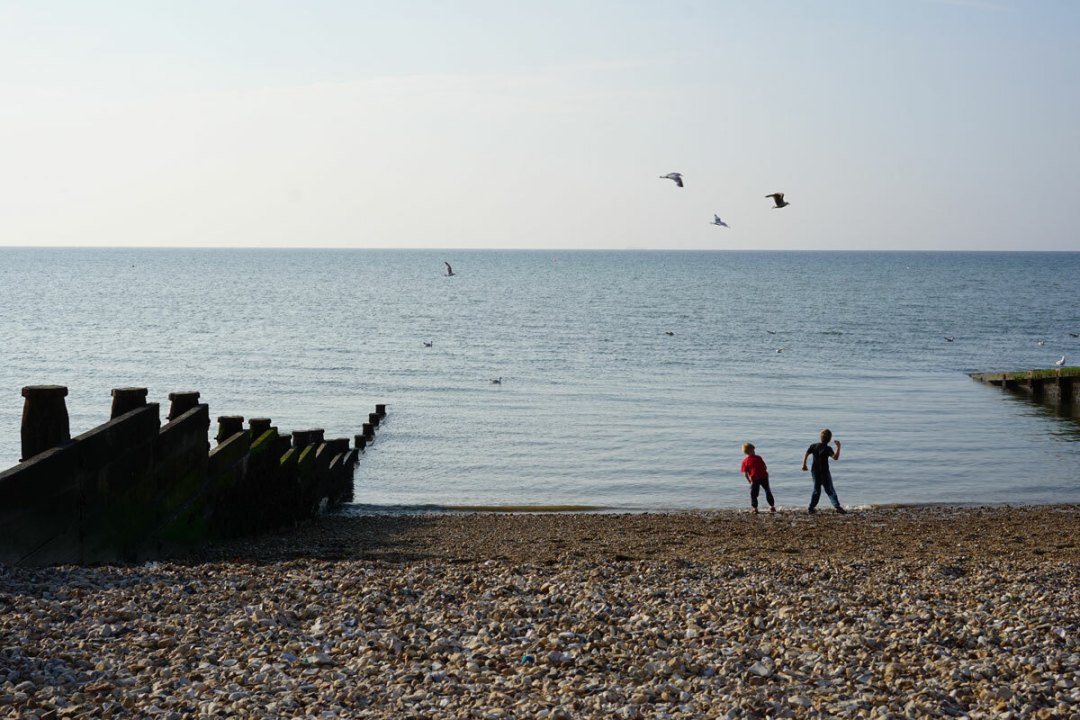 The A6000 comes with a superb Exmor CMOS sensor: it's APS-C in terms of its physical size (so as large as the sensor on most full-size DSLRs) and boasts a resolution of 24.3MP. As we often stress in our camera reviews, more megapixels doesn't mean necessarily mean better performance – but in this case the images we took boast a level of crisp detail and rich, vivid colour you don't often see in system cameras this size.
Because the sensor is physically large the A6000 performs very well in low light conditions, even when you don't pop up the tiny built-in flash. The camera's new BIONZ X image processing engine helps too, doing a fine job of reducing noise where it appears as well as offering a huge ISO range of 100-25600. With a reasonably fast lens attached, you can snap away in very murky conditions and still end the evening with plenty of usably sharp photos.
Speaking of lenses, we should point out that the images we've posted here were taken with Sony's Zeiss Vario-Tesser 16-70mm f/4 zoom and Zeiss Sonnar 35mm f/2.8 prime lenses, which are priced at £840 and £700 respectively. Both, in other words, are significantly pricier than the A6000 body itself. Cheaper E mount lenses may not perform quite as well (you can buy it in a kit with the Vario-Tessar for £1,300, with a 16-50mm power zoom lens for £670, or with 16-50mm and 55-210mm zooms for £880).
On the video front, the A6000 is able to capture 1080p at 50, 25 or 24fps in either AVCHD or MP4 format. We found the video quality to be excellent and the stereo sound to be clear, even without an external microphone. It's not quite up to the stellar standards of the full-frame Sony A7R, but then the A6000 costs £1,000 less…
READ MORE: Sony A7R review
Usability: View to a thrill
Sony's OLED electronic viewfinders are consistently fantastic, and that's the case here: clamp your eye to the EVF and you're rewarded with a large, bright and pin-sharp image that damn near fools you into thinking you're looking through an optical viewfinder. This, of course, is arguably better than optical, because it can overlay more information on screen and show you a preview of exactly how your shot is going to turn out. If you prefer, you can compose shots using the 3in tilting screen, which works well enough.
The physical controls are small out of necessity, but the mode and adjustment dials are pleasingly chunky, and we didn't have any issues with changing settings on the fly using these and the other buttons.
One thing we have to highlight is the incredible speed and accuracy of the A6000's autofocus. The A7R felt a little quicker to get a lock, but at this point we're talking milliseconds difference, so perhaps we're just subconsciouly assuming the A7R's hefty price tag makes it the speedier. The A6000 has 179 phase-detection focus points and 25 contrast-detection focus points, and between them they allow the camera to focus almost as soon as you start to press the shutter button. We'd say it's faster than any DSLR we've used.
Unlike a lot of system cameras, there's no optical image stabilisation inside the A6000's body. We didn't find it a problem in our few weeks with the camera, as most of Sony's E-mount lenses are either equipped with stabilisation or fast enough to not need it. But if you're using slower, non-stabilised lenses you could notice some blurrier results when shooting handheld.
Connectivity: NFC and Wi-Fi
Like an increasing number of new cameras, Wi-Fi and NFC come included here. Tap your NFC-equipped smartphone or tablet on the side of the A6000 and you can transfer photos wirelessly, as well as use Sony's PlayMemories app to remotely trigger the camera shutter and change some basic settings. Honestly, we can't see many users taking advantage of this feature – it's a bit fiddly and transferring images using a cable is far quicker – but it works a little more reliably here than we've seen on other cameras.
Sony A6000 verdict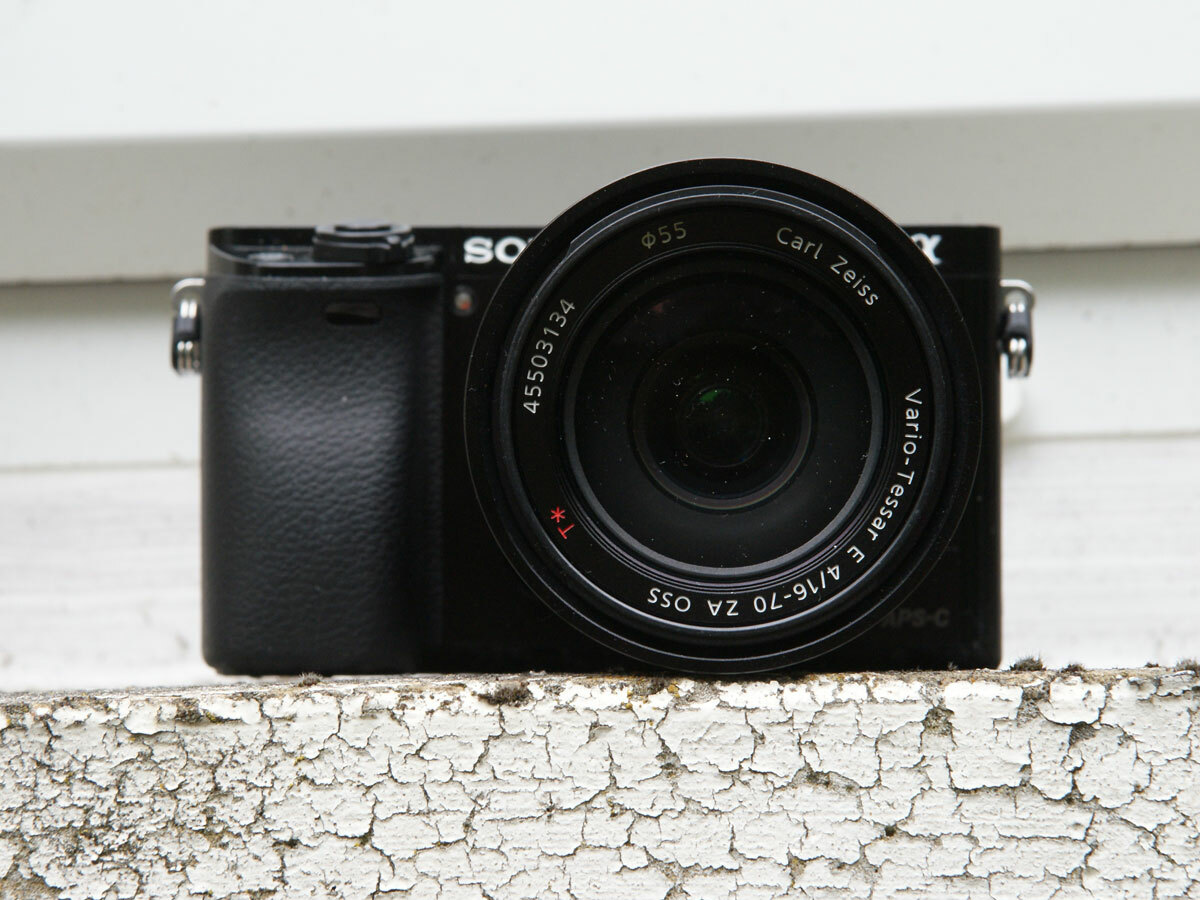 Sony has really nailed the concept of a compact system camera with its recent launches: something small enough to carry around almost everywhere you go but with power and features that rival – and in many instances outstrip – what you'd get from a much bulkier DSLR. The A6000 is essentially a DSLR with an (excellent) electronic viewfinder and faster autofocus – but manages to deliver all that in a product half the size of most DSLRs. It's not cheap (at least not once you factor in a lens or two) but it's a user-friendly tool capable of producing truly excellent stills and videos.
Stuff Says…
A superb mid-ranger that puts the "compact" into compact system camera
Good Stuff
Incredibly fast, accurate autofocus
Tiny, lightweight and sturdy
Big, clear electronic viewfinder
Impressive still and video quality
Bad Stuff
No in-body image stabilisation