Sony A6500 review
Sony's action-loving, APS-C marvel is close to being our favourite system cam...
The general rule in photography used to be 'bigger camera equals bigger sensor', but Sony doesn't care much for this tradition.
A few years ago it introduced the the first full-frame CSCs, the A7 family, and now sitting just below those are its flagship APS-C system cams, the A6300 and A6500.
What's the difference between the two? Despite sharing the same 24.4MP sensor and similar looks, the A6500 is designed to appeal to more advanced snappers. It has a faster processor, better image stabilisation, a better buffer, faster frame rate, and, after years of resistance, a touchscreen. 
These differences add up to a pretty big hike in cost, as you might expect – £341 over the A6300, to be precise. But if you've been looking for a high-end mirrorless camera and want a super all-rounder, keep reading – this might just be your next camera.
Sony A6500 design: boxy and utilitarian, with a chunky grip
While I wouldn't go so far as to call the a6500 ugly, it's a little more utilitarian than the likes of the Fuji X-T2. If you're fine with that, you get a chunky handgrip which is coated to leave a rather nice finish.
Your opinion of the camera's looks may be coloured by which lens you use it with – the 16-70mm f/4 number I was supplied with is a little on the heavy side, but if you're using something smaller, the appearance will be neater.
Flip to the back and you've got a tilting screen, which, hurrah, is touch-sensitive. It seemed to take forever to get Sony to agree that touchscreens are welcomed by all levels of photographers, but now it's finally here.
Just above the screen there's an electronic viewfinder which is large, bright and clear – in short, it's something you'll want to use for the majority of your shots, especially if you're a traditional type.
Sony A6500 controls: quick access and customisation galore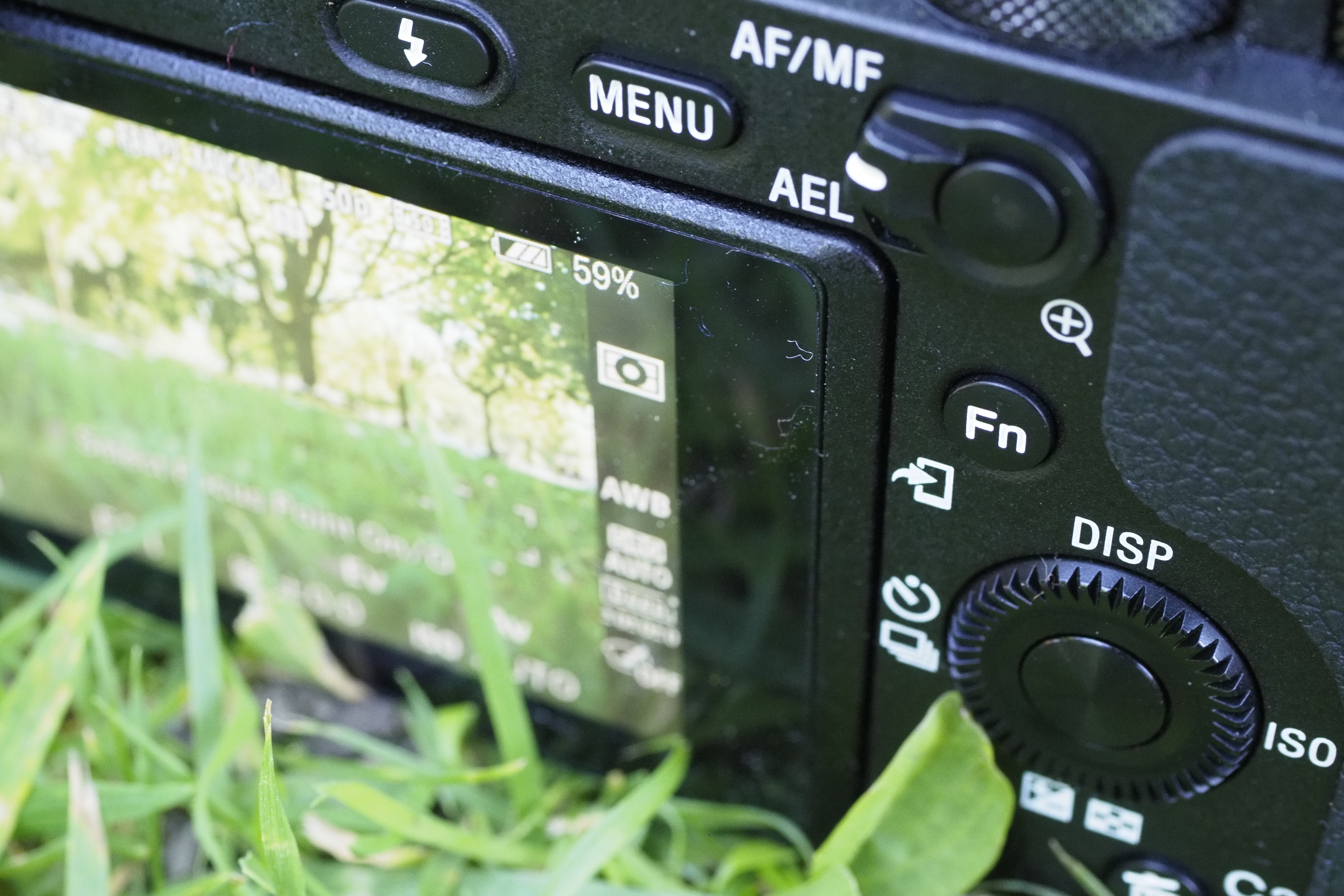 It comes as no surprise to find a high degree of direct access control on a camera like the a6500. You'll find buttons and dials aplenty here, making it super swift to change settings whenever you need to.
Additionally, many of the buttons are customisable to your particular way of working. So, if you find you want ISO control quickly on hand, your wish shall be Sony's command.
A handy button is the Fn (function) button, which brings up a quick menu of sorts where you can find all your most commonly used settings, such as white balance and Picture Style. Despite the fact that the a6500 now sports a touchscreen, you can't use it to change menu items, which seems a bit of a shame.
What you can use the touchscreen for is to change AF point – that really speeds up the process of making quick changes where the a6300 and other cameras before it were slightly more laborious. You also can't use the touchscreen to swipe through images, which seems like a missed opportunity in a modern age of smartphone gestures.
Sony A6500 features: a speed demon for action photography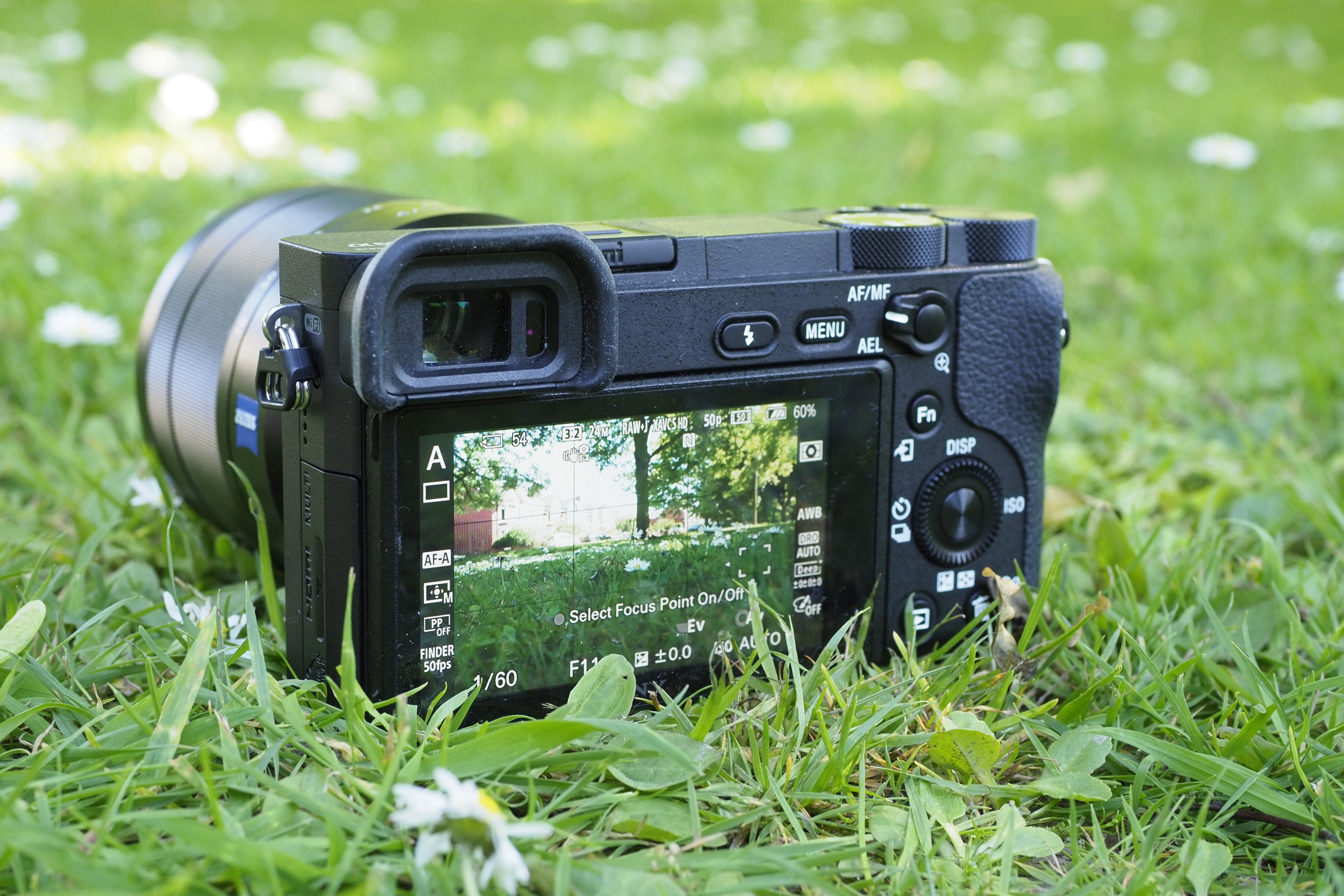 One of the key differences between the A6300 and A6500 is how much better equipped the latter is when dealing with sports and action photography.
Importing the same impressive 425-point phase detect, 169-point contrast detect AF system from the a6300 and combining with it a new fast frame rate of 11fps gives you a heavyweight contender when it comes to photographing moving subjects.
If you don't happen to be a professional sports photographer, it's also useful for a smattering of other subjects, such as wildlife, or even just kids and dogs which tend to dart about a lot.
If you invest in some lengthy telephoto lenses, this is a camera that should be very appealing to sports and wildlife photographers, although I can't help but feel that sticking a huge lens on the a6500 will make it more than a little unbalanced.
Ostensibly, the a6500 is a stills camera, but there are a few features which make it pretty appealing to videographers – not least the 4K video recording it's capable of. You've also got video-centric features such as full pixel readout and a microphone socket. There's no headphone port though, which is a shame. As well as 4K, there's Full HD, which facilitates both super slow and super quick motion recording – if you want to know exactly what your golf swing looks like, now's your chance.
So are there any downsides? Battery life is a big problem for the a6500, and is a real drawback on what is otherwise is an extremely high-functioning camera. There's less than 350 shots per charge, which could leave you in a pickle if you're even a slightly heavy shooter. You'll definitely want to invest in at least one spare battery to make sure you never run out of juice.
Sony A6500 image quality: bright and punchy, but not unnatural
Considering the a6500 uses the same sensor and processor combination as its sibling, the a6300, I knew I was in for a treat when it came to image quality.
Colours are warm and well-saturated, without straying too far into unrealistic territory. The amount of detail at low ISO speeds (100-400) is also fantastic, while at speeds above this, the overall impression of detail in JPEGs is very good. Still, for finer details, you might get the best results shooting in raw format and applying your own processing later on.
Noise is something which only starts to become a tricky issue when you head to the ISO 6400 mark, making it a great camera for low-light shooting. The introduction of 5-axis image stabilisation for this camera is particularly helpful for sports and action photographers who may be using longer focal lengths. These lenses are big and heavy, and therefore more difficult to keep steady. Overall, the system does a great job of keeping shots sharp at the critical moment.
Sony A6500 verdict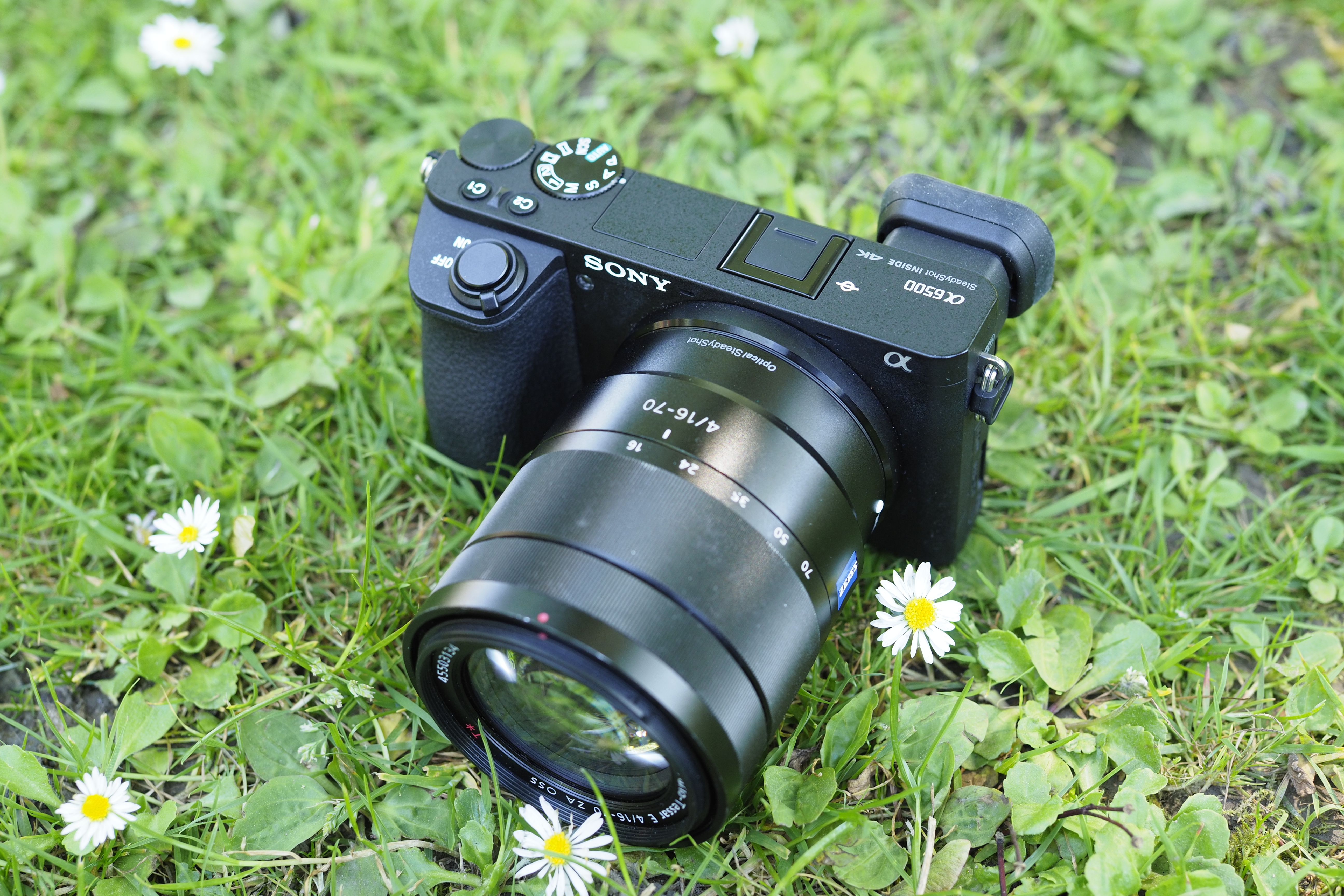 The A6500 is one of the best compact system cameras around, and sits at the very top of the APS-C tree.
Capable of producing superb images straight out of the camera, its raft of high-speed features make it a particularly good match for anyone who likes to shoot fast-moving action subjects, be it wildlife or your pet dog.
That said, Sony sadly still hasn't quite reached perfection. Yes, we've finally got a touchscreen, but you can only use it for certain things. The A6500 is also pretty expensive, and if you tend to shoot non-moving fare like landscapes, portraits and macro, you might be better suited to the A6300.
In that sense, the two cameras mirror the Fujifilm X-T2 and X-T20, which are their main rivals. Which you go for depends a lot on your preferences for a camera's controls and feel, as Sony and Fujifilm differ greatly here – but we reckon the X-T2 just edges it, thanks to its better frame rate and design.
Tech specs
| | |
| --- | --- |
| Sensor | APS-C, 24.2MP Exmor CMOS sensor |
| Processor | Bionz X |
| ISO range | 100 – 25600 (51200 expanded) |
| Video | 4K, Full HD |
| Screen | 3in TFT touch-sensitive tilting screen |
| Autofocus | Hybrid AF (phase-detection AF/contrast-detection AF), 425-points |
| Burst rate | 11fps |
| Dimensions/weight | 120×66.9×53.3mm/453g |
Stuff Says…
A cracking system cam for action photography, but stick with the A6300 if your budget is tight
Good Stuff
Excellent image quality
Great for capturing fast-moving objects
Touchscreen for fast operation
Bad Stuff
Expensive
Poor battery life