Sony a7R V hands-on review: super smart shooter
Full-frame CSC leans on AI for impressively accurate subject detection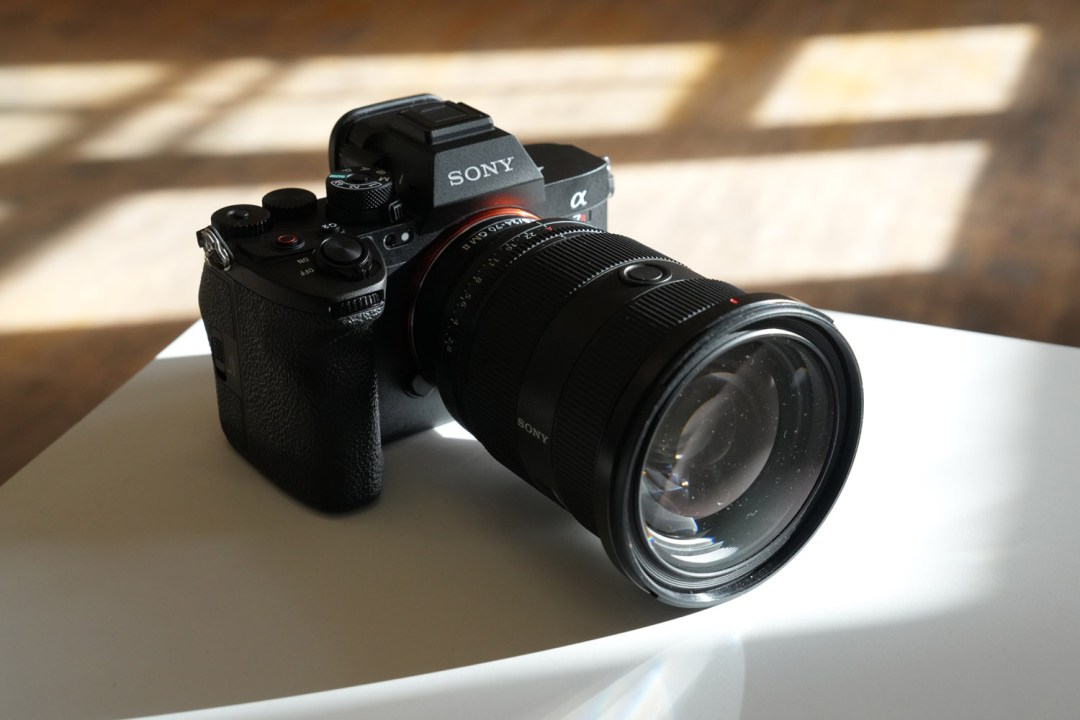 Don't think of the Sony a7R V as a mere spec bump. The full-frame system camera has been overhauled for 2022 with more ergonomic controls, 8K video recording and some of the smartest subject recognition ever squeezed into a CSC.
Portrait and landscape snappers have long been fans of the a7R series (the R in the name stands for Resolution, after all) but the new AI-assisted autofocus and in-body image stabilisation should make this latest entry a capable sports and wildlife camera as well. Add in some major upgrades to the LCD and EVF, and it might be among Sony's most user-friendly models to date.
We got the chance to try the Sony a7R V out ahead of its official reveal announcement to see how it stacks up, and whether enthusiast snappers should prepare to upgrade.
Design & build: take control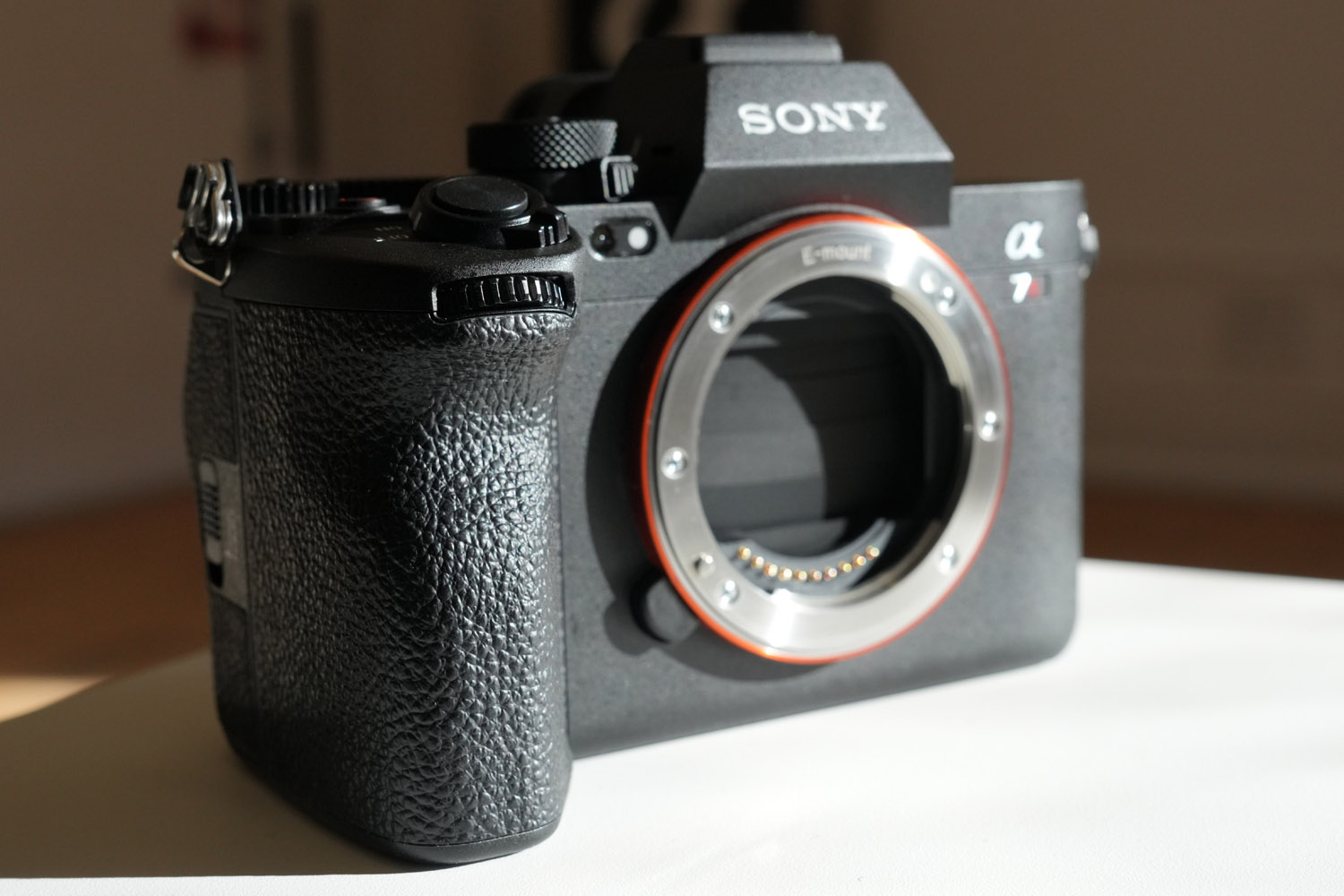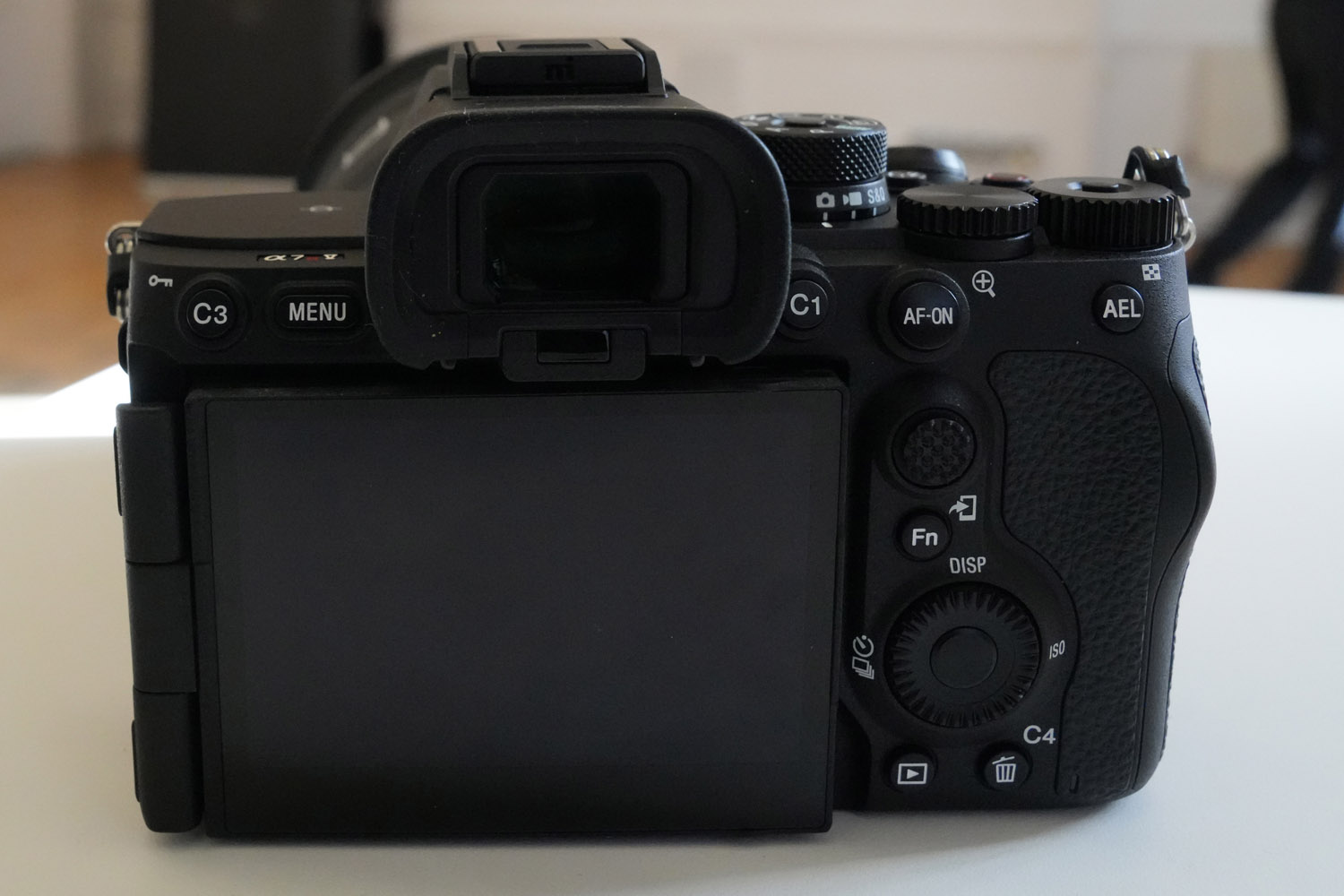 Just like Sony's previous efforts, the a7R V is made from tough magnesium alloy that'll survive a brush with the elements (even if the firm doesn't outright call it weather-sealed).
The overall shape hasn't changed, with a chunky grip and a top plate filled with dials. The mode dial is double-stacked for switching between stills and video, and the record button is now within easier reach of your thumb. A full-size HDMI port at the side should also please film makers.
It's the 3.2in LCD monitor that has seen the biggest upgrades. It's now 4-axis adjustable, flipping out and rotating for vlogging as well as tilting up and down for low- and high-angle shooting. Sony has finally added full touch support too, so it's never been easier to navigate through the extensive menu options.
The EVF has also been refreshed, and now uses the A7S III's 9.44-million dot OLED with 0.9x magnification. It defaults to 60fps but you can enable 120fps updating if you don't mind the associated hit to battery life. It's among the best viewfinders you'll find on any system camera.
A smaller, but still useful, change is the option to lock the shutter whenever the camera is switched off, to keep dust from gathering on the full-frame sensor.
Features & battery life: all the angles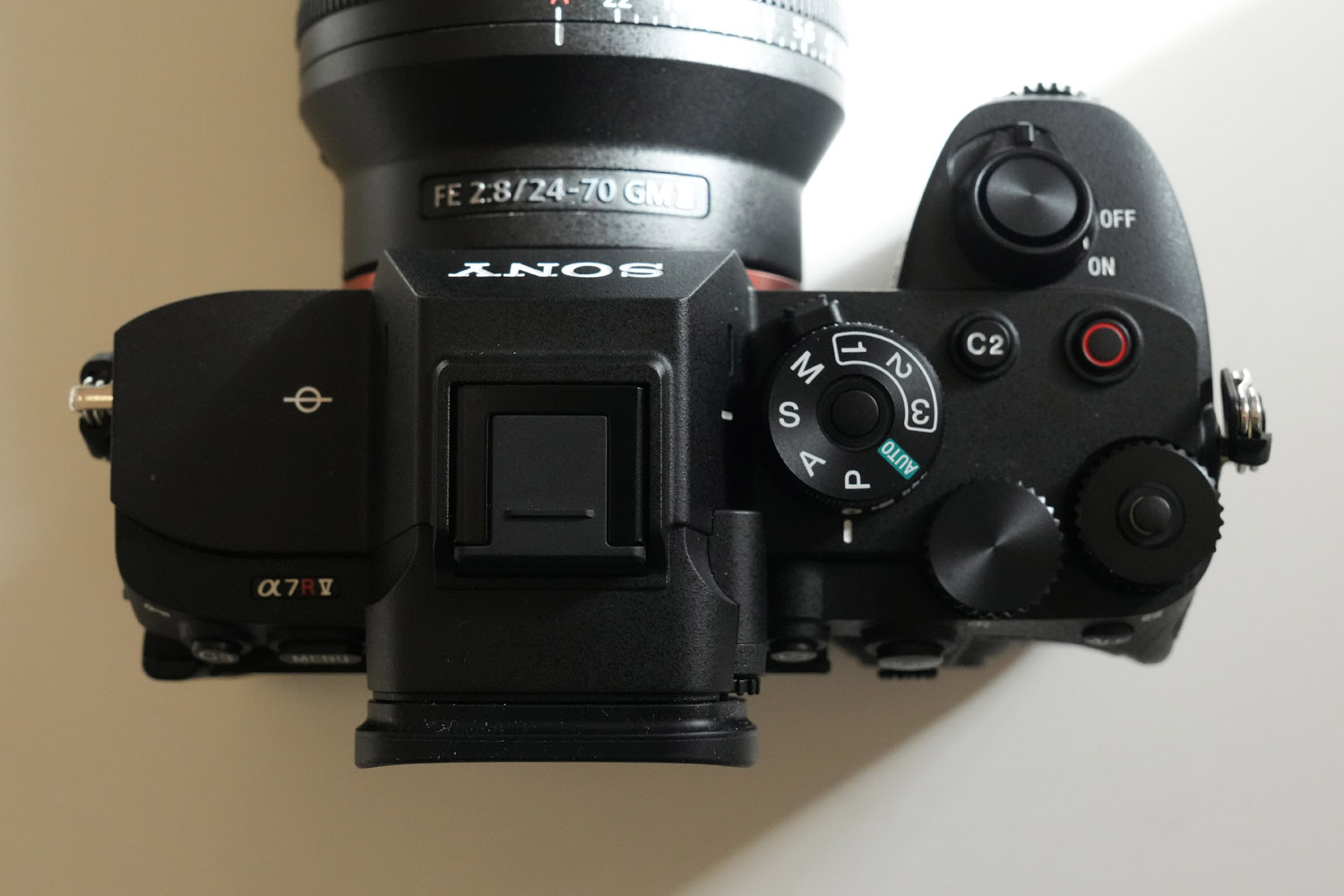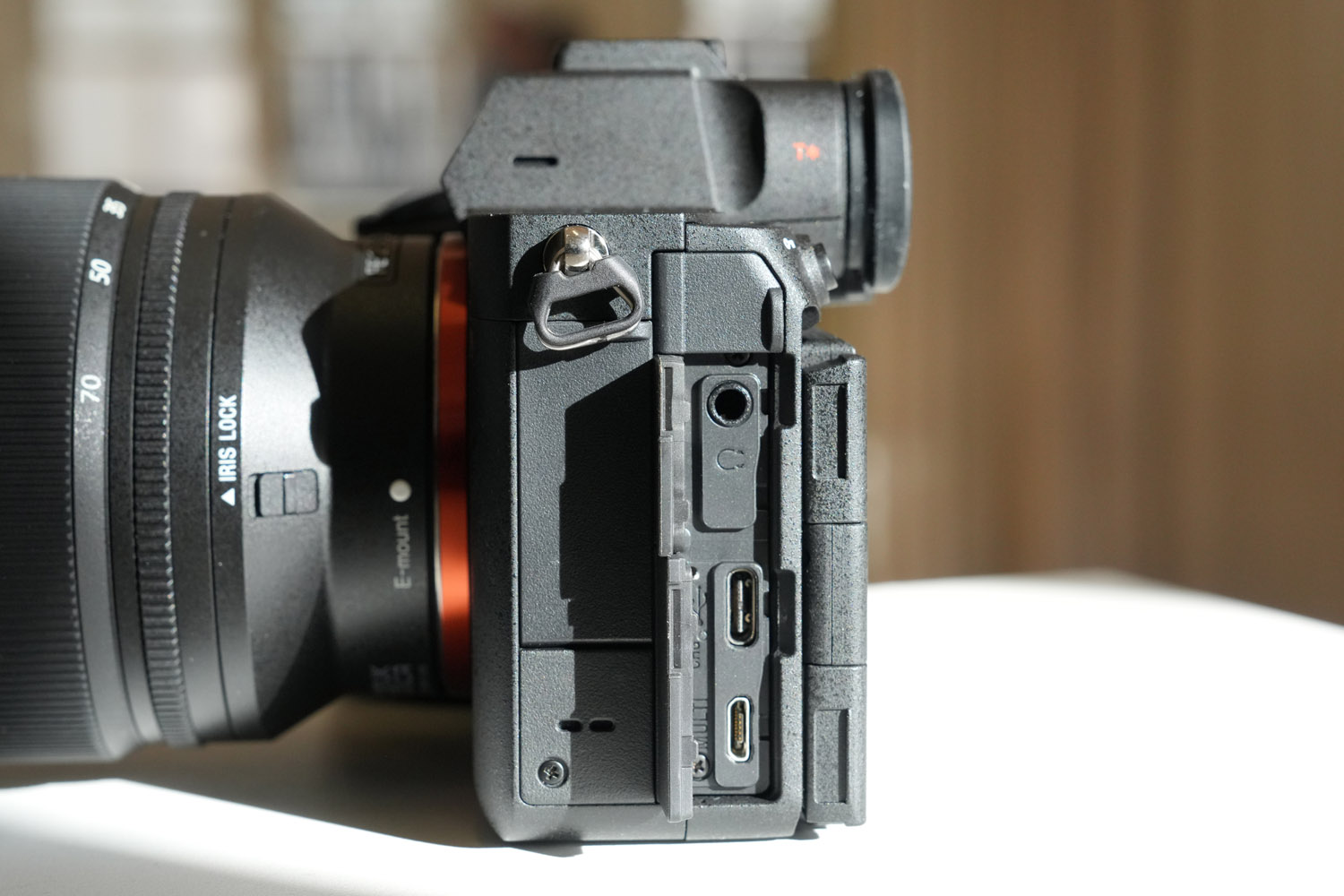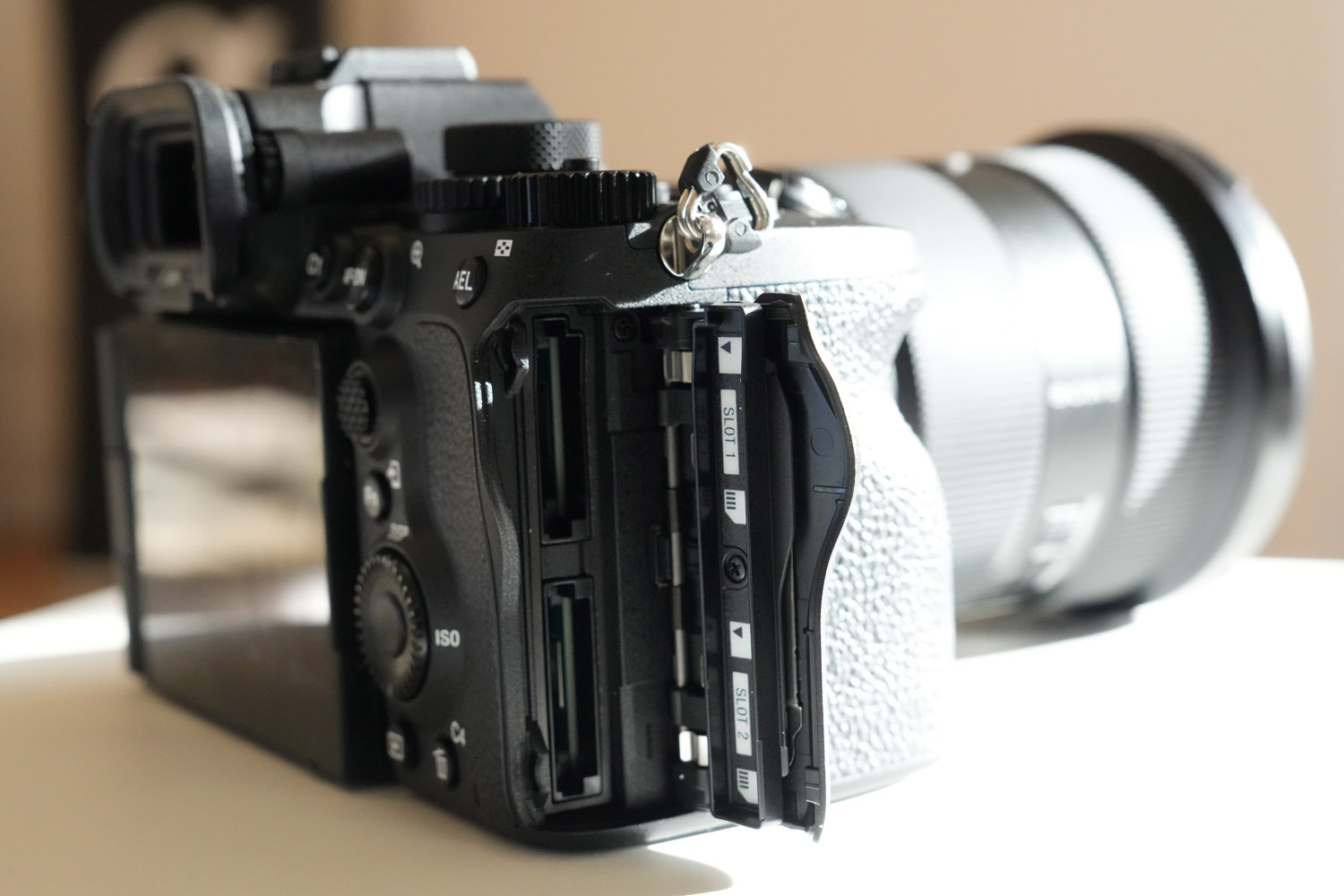 SD cards aren't going to cut it for continuous shooting at 61MP, or for recording 8K video, so Sony has sensibly added two CFexpress slots to the A4R II. They're dual-purpose, so you can use two UHS-II SD cards if you like. It's a head-scratcher as to why Sony picked the CFexpress Type A format, though. The cards aren't as quick as the Type B ones used by rival cameras, have smaller capacities, and usually cost more to boot.
At least the camera itself shouldn't be the limiting factor when copying files, as it uses a USB-C 3.2 Gen 2 port good for 10Gbps data transfers. This also supports USB-C Power Delivery, so with a beefy enough power brick you'll be able to both operate the camera and charge the battery.
Sony doesn't quote its own battery life figures, instead deferring to industry testing body CIPA. Snappers should apparently expect 440 shots when using the EVF, or 550 with the LCD. That test is notoriously punishing, though, so we're expecting real-world results to be considerably higher – especially if you're shooting in short bursts.
Performance: fabulous focus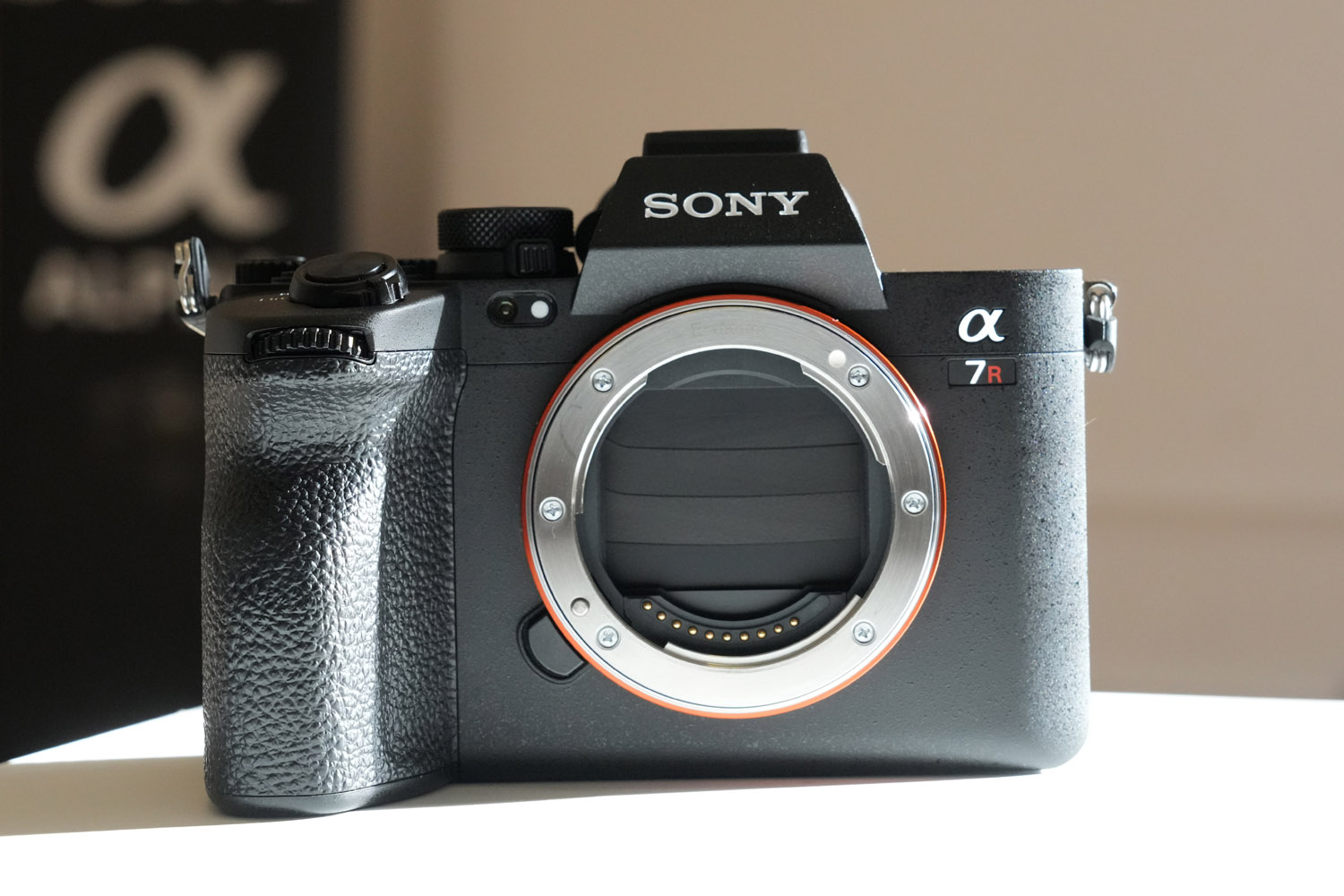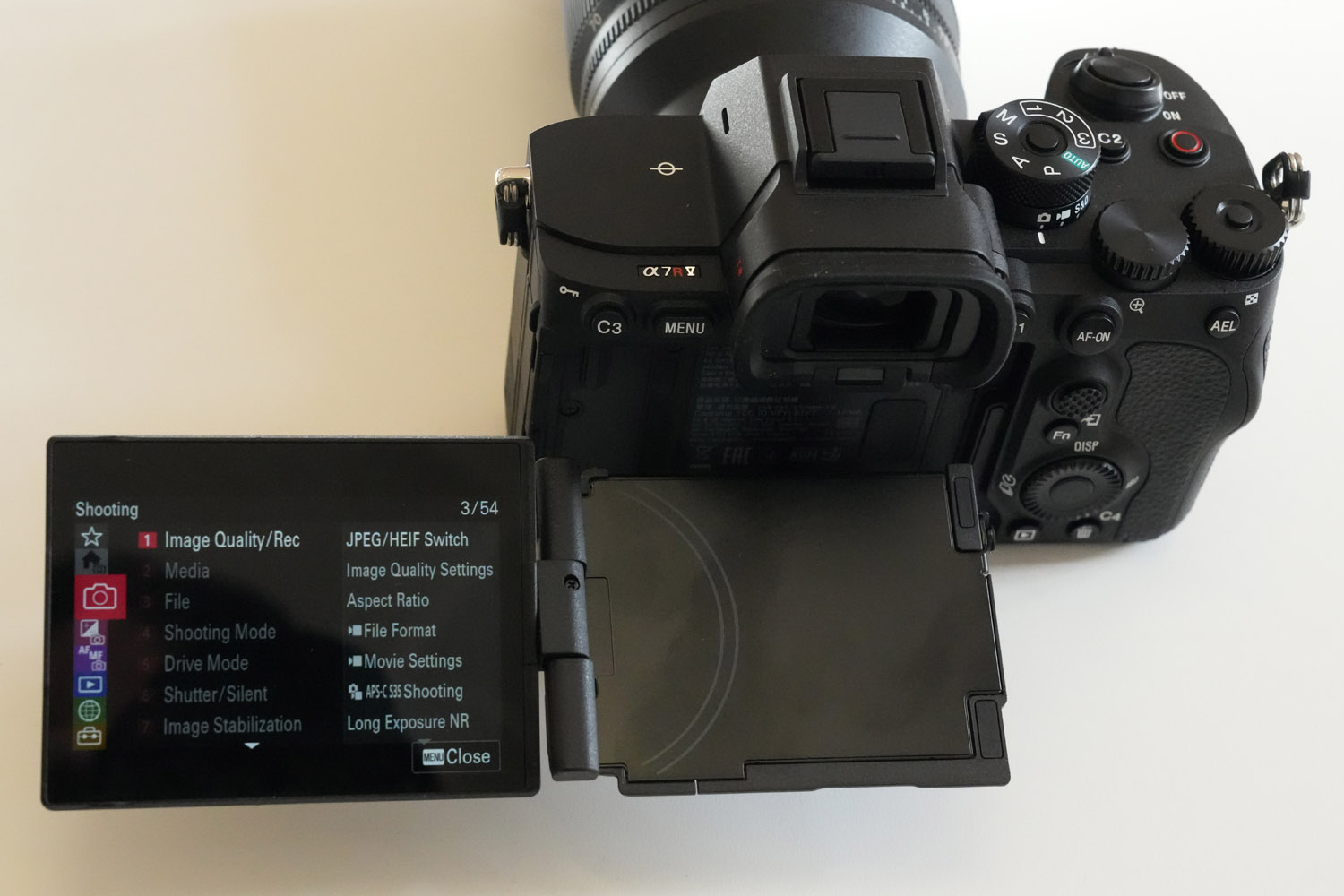 Autofocus has been Sony's main target for the a7R V. While pixel count remains the same as the previous-gen camera, here you're getting an all-new Bionz XR image processor and dedicated deep learning chip that can recognise individual limbs, rather than a person's general shape. That's on top of face and eye tracking, too.
Combined with 693 PDAF points, it's able to lock on to a face in the far corner of the frame, even if their eyes aren't visible (either turned at an angle or hidden behind sunglasses) with impressive accuracy. Sony roped in some breakdancers for our demo, and the camera had no trouble keeping up, so photographers shouldn't really have an excuse for their subjects being out of focus.
While we couldn't test it, the system also recognises cars, trains and planes, along with animals, birds and insects, which could be a gamechanger for wildlife snappers – especially when combined with the eight stops of in-body image stabilisation (depending on which lens you've got bolted to the front).
Any downsides? Well, it's not the fastest-firing CSC around, topping out at 10fps with AF/AE tracking. The Canon EOS R5 can manage double that using its electronic shutter. The A9 II remains the top pick for Sony fans wanting to shoot sports or action, although in our brief testing the A7R V had no trouble keeping pace with rapid movement. Unless you're regularly in the press pit at football matches, 10fps is probably plenty quick enough.
Image quality: pixel pusher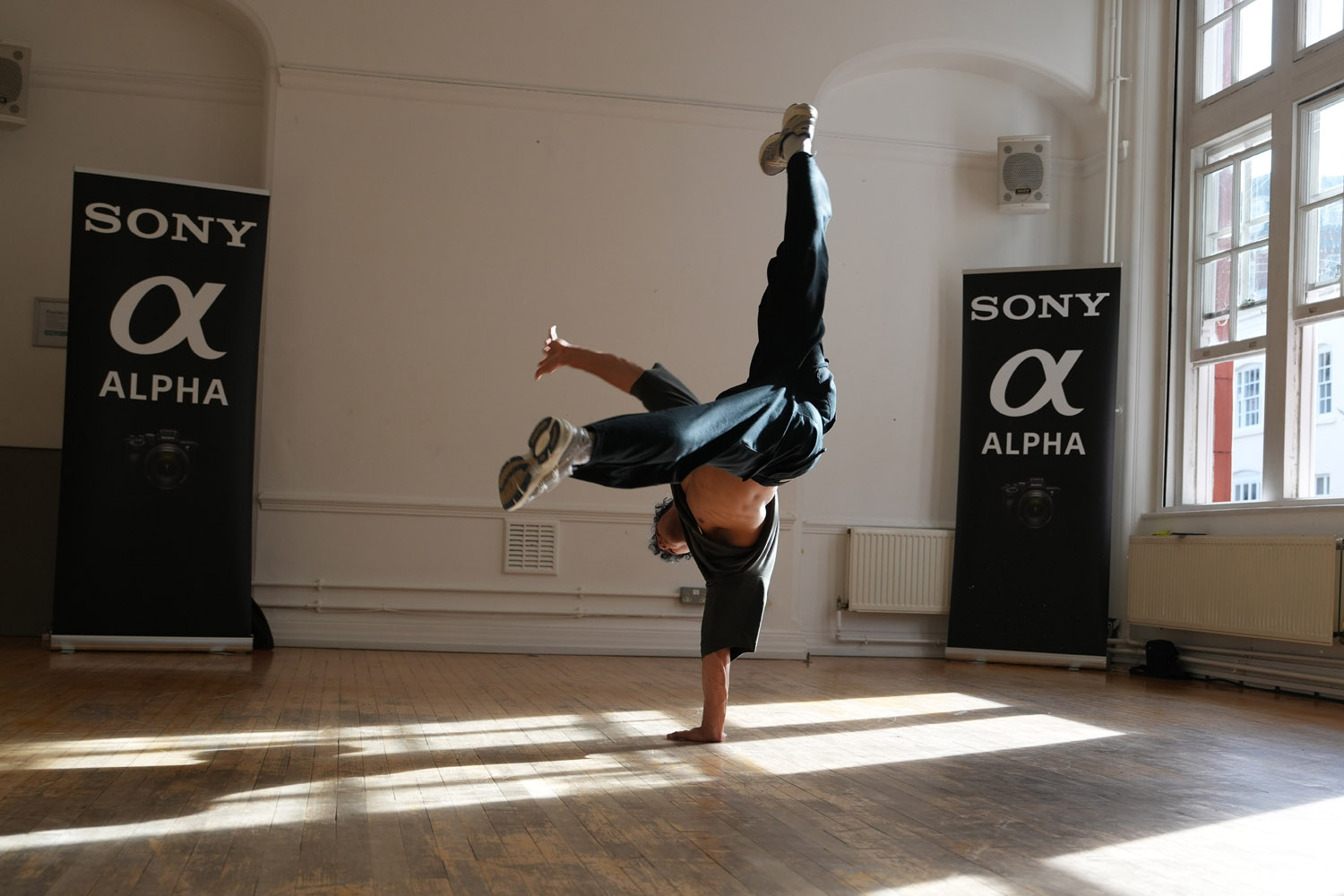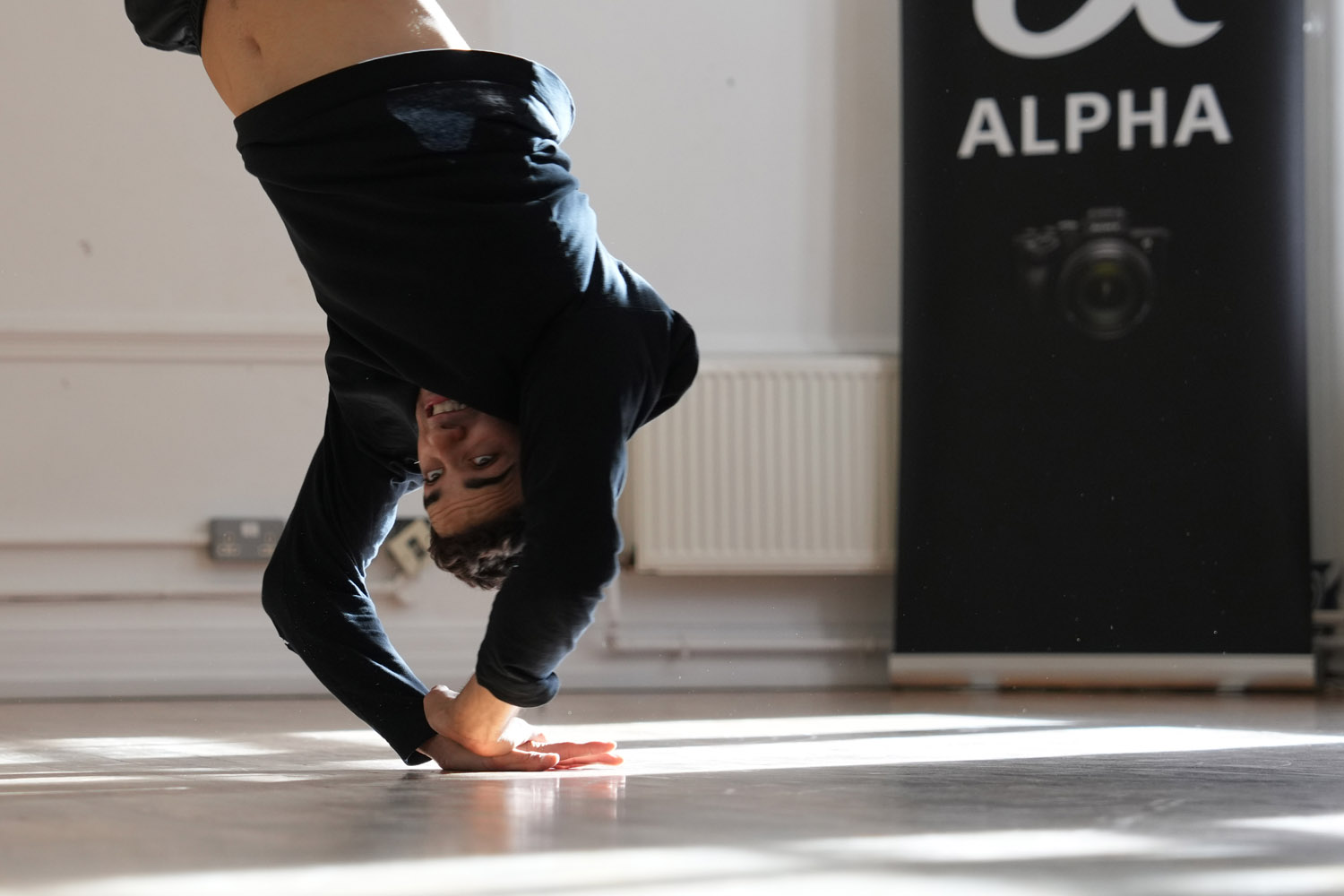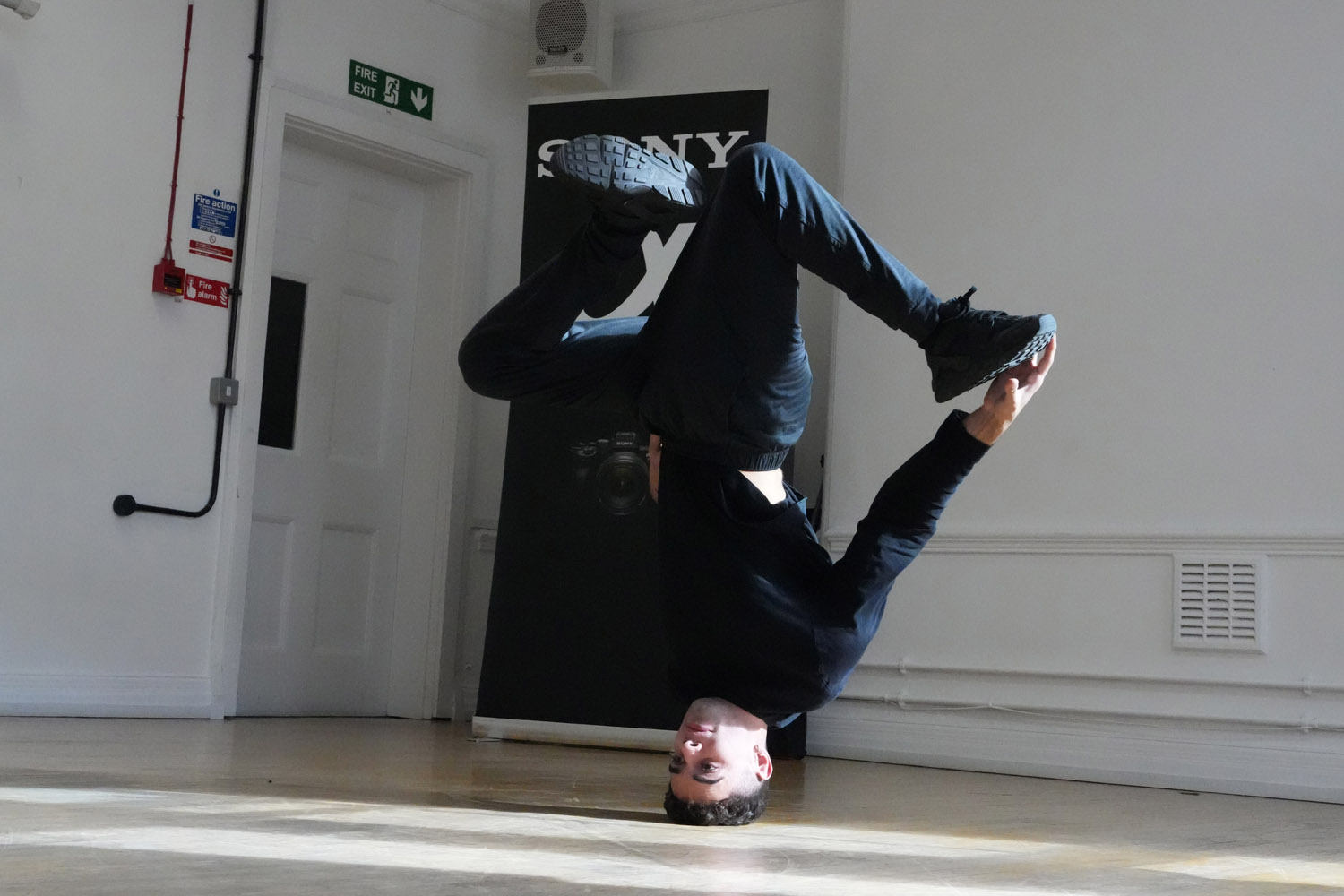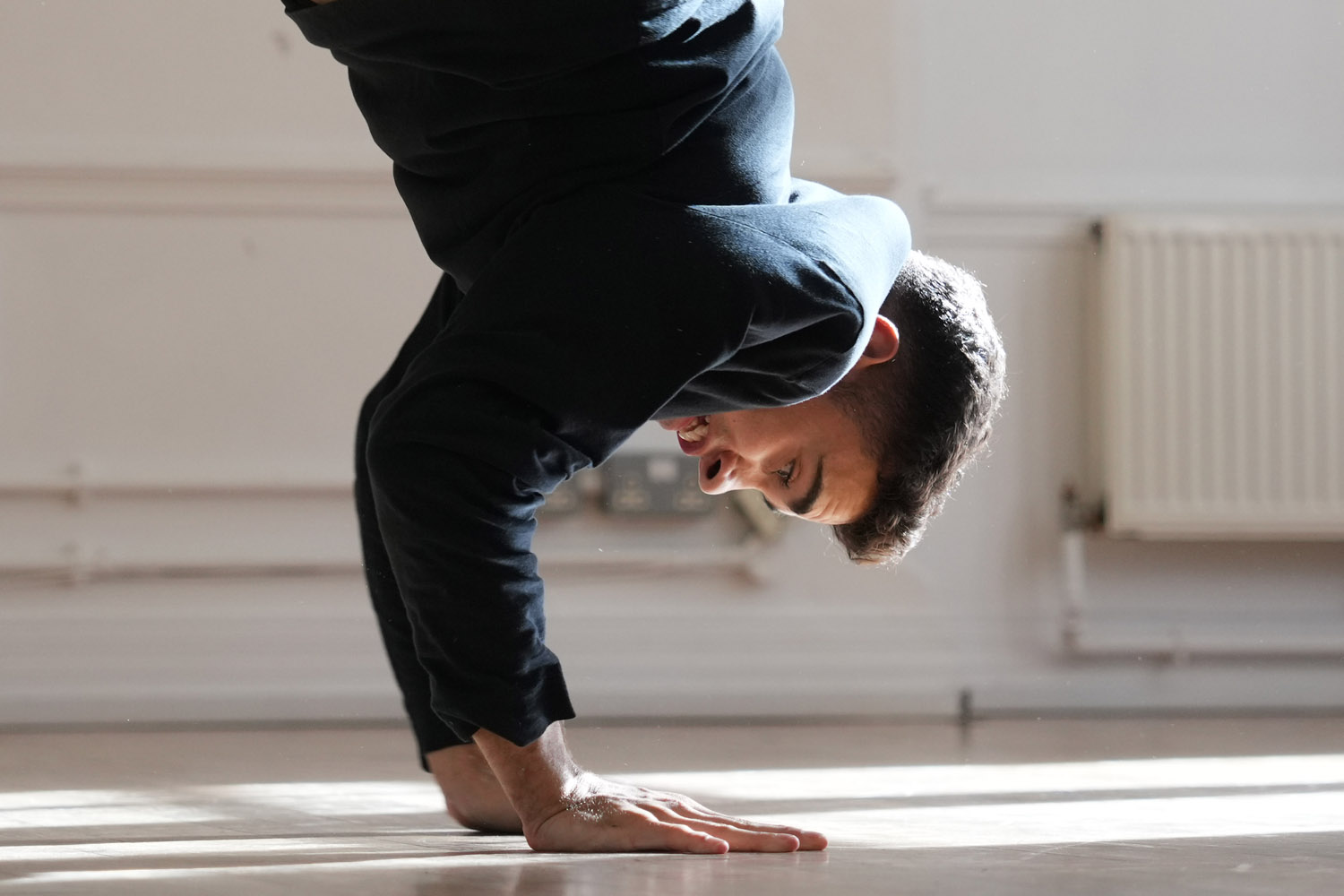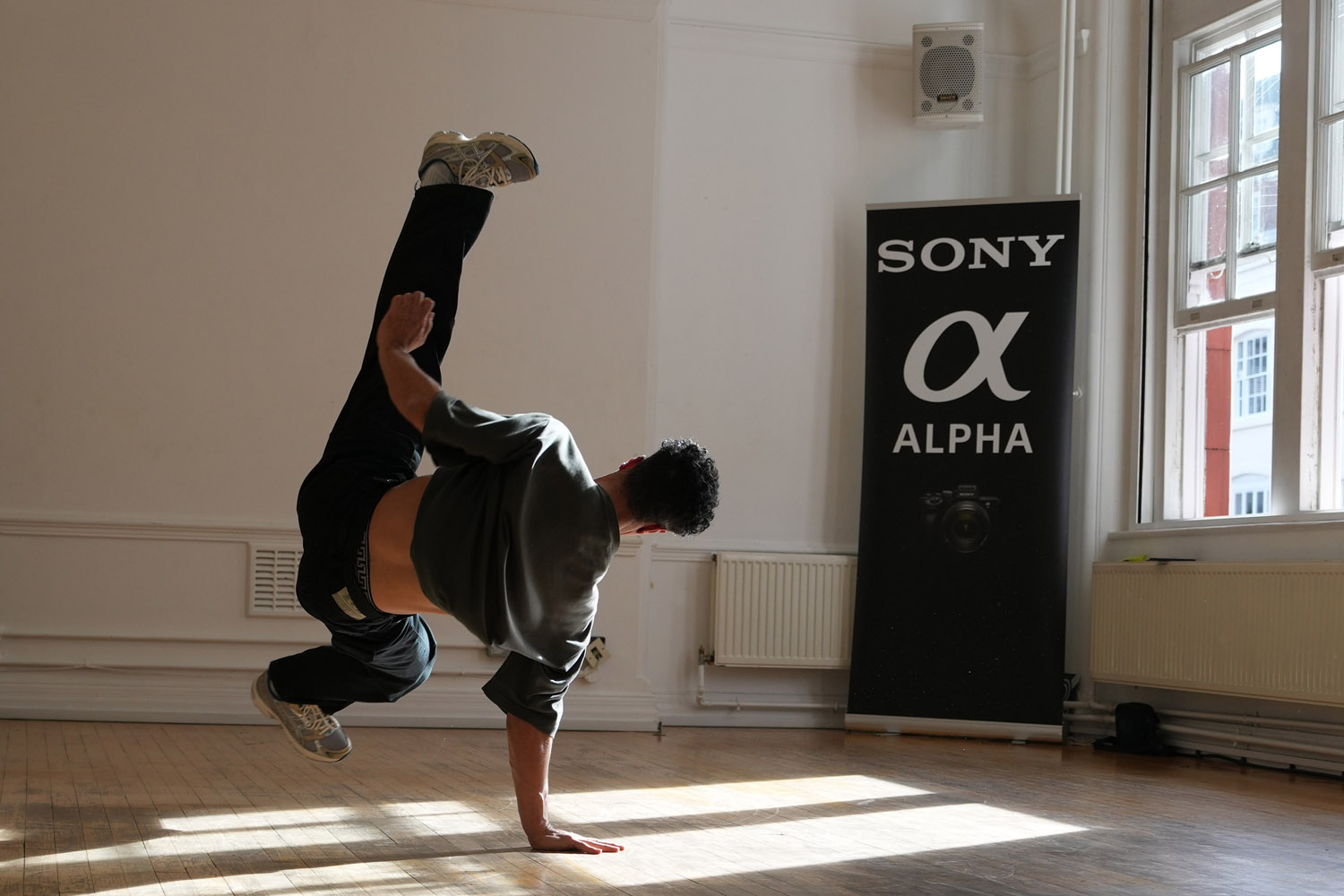 With only one location available during our short hands-on session, and the cameras running non-final firmware, a full verdict on picture quality will have to wait – but suffice to say, the a7R V looks easily up to par with the previous-gen a7R IV. It does use a very similar full-frame sensor, after all.
Shooting on a Sony G Master 24-70mm f/2.8 lens, it was able to capture stunningly detailed images, with individual specs of dust highlighted by the sun streaming in from a nearby window. Need even more definition? Landscape snappers will be familiar with Sony's Pixel Shift Multi mode, which stacks multiple frames for even more resolution than the 61MP sensor can provide in a single shot. It's been improved this time around, correcting for small movements (say from leaves blowing in the wind) to preserve fine details – although you'll need a massive amount of storage, as single 240MP images can be over 500MB each.
The above samples have been (massively) downsampled from the original 9504×6336 resolution. With so many pixels to play with, we were able to crop in impressively far without impacting picture quality.
White balance and colour are handled deftly (something the outgoing a7R IV could sometimes struggle with), resulting in natural-looking JPEGs. RAW files that retain plenty of information for later editing. Dynamic range also appears impressive, exposing the particularly bright parts of each scene without washing out the shadows.
Low light performance has apparently taken a step up from Sony's previous efforts, but with the sun being at its strongest during our demo session, we can't verify that until we get one in for a full review.
We didn't get the chance to shoot much video, so can't pass judgment on Sony's 8K/24p footage. Bit depth has taken a step up from the previous model, now topping out at 10-bit 4:2:2, and both S-Log 3 and S-Cinetone colour profiles have been inherited from the Alpha 1. Most enthusiast filmmakers will be happy with 4K/60p recording, but you do miss out on 120fps shooting – something you'll find in the Fujifilm X-H2S.
Sony a7R V initial verdict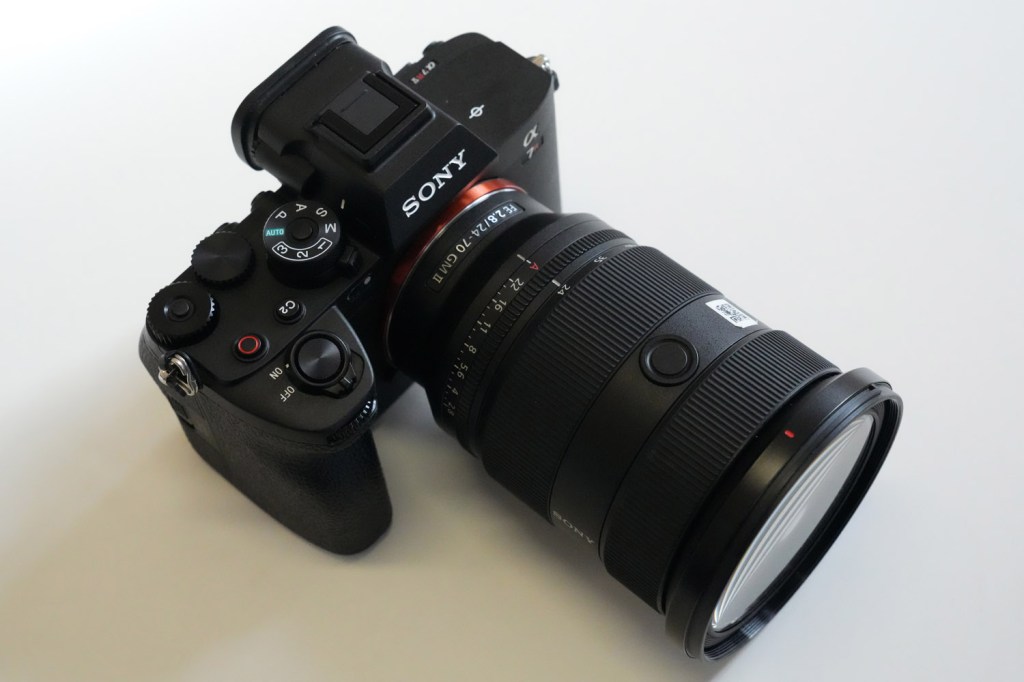 It may not rattle off frames like the fastest system cameras, but the a7R was never about speed. Instead this fifth-gen iteration doubles down on detail, with much-improved in-body image stabilisation and unnervingly accurate subject detection helping to nail each shot – even when your subjects are moving about.
At £4000 body-only the Sony a7R V is aimed at committed snappers, but the much-improved ergonomics and fantastically detailed EVF widen its appeal significantly compared to previous models.
Given Sony also has one of the largest lens line-ups among its direct rivals, it's shaping up to be as versatile as most non-professional photographers could wish for.