Sony Bravia KD-49XE9005 review
Can't stretch to an OLED? This 4K Sony is the answer
Look – you want a new OLED telly, we want a new OLED telly, and neither of us can afford one. It's a sad fact of life, just like fruit on pizza, Arsenal's transfer policy and the new Transformers movie.
While we can't eradicate any of that nonsense, we do know a thing or two about 4K TVs. Better yet, Sony's KD-49XE9005 offers up some seriously good news: you don't have to go OLED to get a thunderous Ultra HD experience. And it'll cost you far less than one of Samsung's QLED tellys as well.
Yep, if you've got a mid-sized budget for your next 4K TV, then the Sony KD-49XE9005 is your best option by far.
Sony Bravia KD-49XE9005 design: smart screen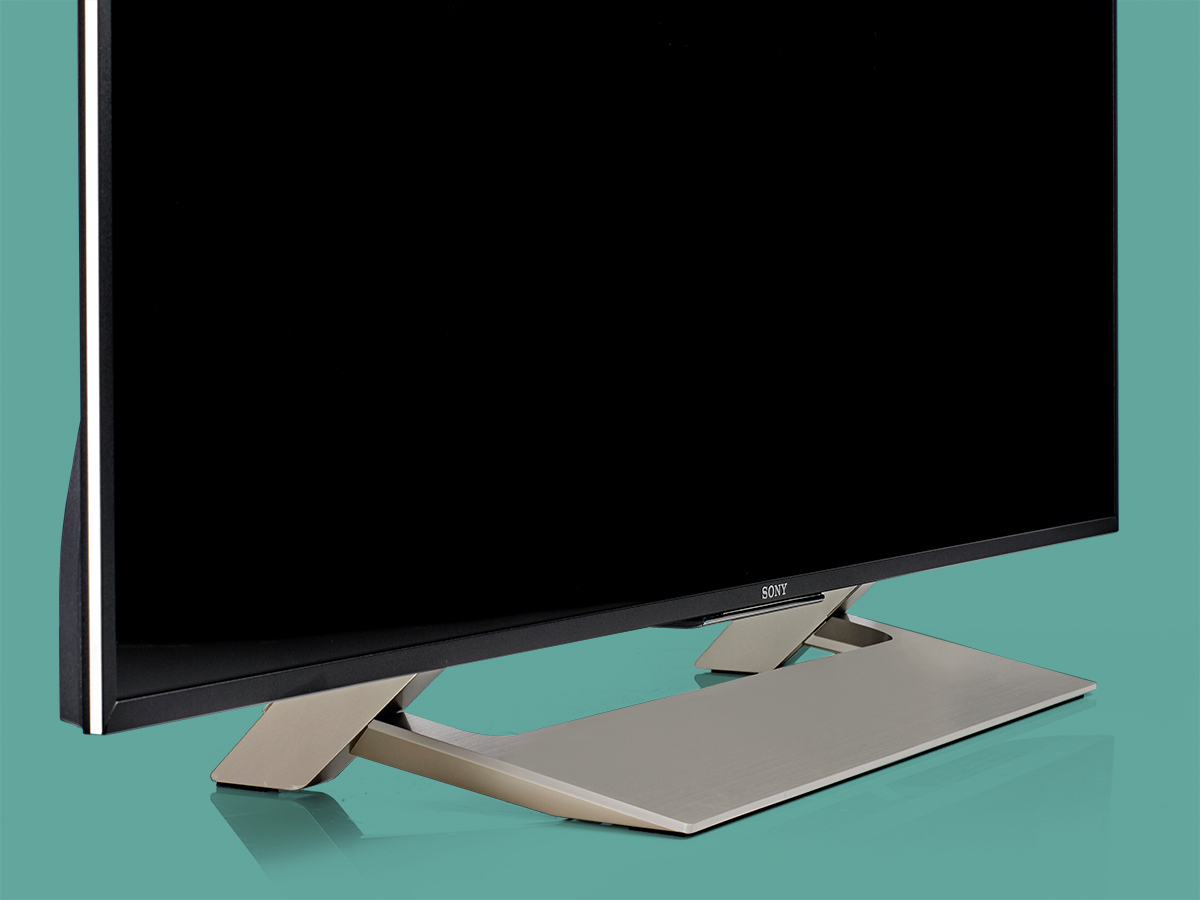 As you've no doubt gathered from one glance at its price tag, the Sony KD-49XE9005 is not a cheap TV. Although there's a good handful of great budget 4K tellys kicking around right now, none of them can hold a candle to the size, screen tech and performance of this Sony.
This 49in LCD set comes with High Dynamic Range support, Sony's much-lauded X1 picture processing brains and support for Google's app-friendly Android TV operating system. That's why it'll set you back over a grand; you'll struggle to get more more bang for your buck elsewhere.
Since most of its magic is hidden away, the KD-49XE9005 cuts an unassuming figure when propped up at home. Its ultra-thin aluminium bezel falls in line with the best of what Samsung had to offer last year, and it's a reasonably trim set overall with a 16.9kg weight and dimensions of W122.8 x H77.2 x D25.9 cm. If your better half is worried about an expensive eyesore leering all over their living room, then this Sony's visage does well to assuage those fears. Even if its power lead does include a sizeable brick that you'll have to tuck away somewhere.
With four HDMI 2.2 ports, three USB ports, plus ethernet and optical digital audio outputs, setting up your existing home cinema kit with this Sony is no problem either. That's enough connectivity for a soundbar, TV box, Blu-ray player and two games consoles. While Android TV is by no means a bad platform for Netflix, Amazon Prime Video, BBC iPlayer and the like – especially since it gives you built-in Chromecast functionality – it's a jot more fussy than Samsung's Tizen OS software. If you're anything like us, you'll be using your PlayStation 4 to stream with those apps anyway.
Sony Bravia KD-49XE9005 picture: awesome detail
Wondering what sets the Sony KD-49XE9005 apart from its similarly-priced brethren? The depth of blacks and detail it can serve up. Usually backlit LCD TVs like this Sony struggle to match their OLED cousins for contrast and finesse, but the XE9005 gets impressively close to the mark. Especially if you don't mind fiddling with its settings a little by disabling several of its processing modes and flicking local dimming and dynamic contrast down to 'low'.
Once you're done with that tinkering, the XE9005 will be ready to truly wow you. Having stuck on an Ultra HD Blu-ray of Deadpool, we were impressed by the way this TV renders a layered picture with distinct colours and subtle detailing. And when the regenerating degenerate leaps into action, motion processing proves superb as well, especially when cutting between rapidfire and slow motion theatrics.
As much as watching TV in full blown 4K is this Sony model's MO, that ain't gonna happen a lot of the time. Especially if you've not signed up for the footie via Sky Q or BT's YouView+ Ultra HD. Luckily, the XE9005 does a good job of upscaling Full HD content onto a screen that's four times the resolution. The dark detailing around Star Wars: The Force Awakens' Supreme Leader Snoke casts him in a thoroughly foreboding light, while the orange dust bowl of Mad Max: Fury Road is equally enthralling. Even standard DVDs hold up well, which is quite a turn up for the books.
If you can indulge in 4K HDR content on this Sony then that's most certainly the way to go. It's not entirely futureproofed though, as it doesn't yet support the Hybrid Log Gamma format for live TV, but Sony has promised it is coming in a future update.
Sony Bravia KD-49XE9005 sound: blockbuster boom
While it's not quite as impressive as the Sony A1 OLED and its awesome vibrating speaker/speaker, the 20W speakers built into the XE9005 add plenty of gravitas to your home cinema experience.
Effects boom towards you in crisp, clear sound, that's precisely measured for the greatest possible impact. Trust us, lightsaber battles are an absolute blast. Crucially for a setup that has to carry some blockbuster oomph, X-Wing enabled explosions are projected with respectable scale and dynamism. As ever with big budget telly audio, you're still going to get a performance from a soundbar. Even one that's only costs a few hundred quid, such as the Q Acoustics Media 4.
Sony Bravia KD-49XE9005 alternatives: OLED or bust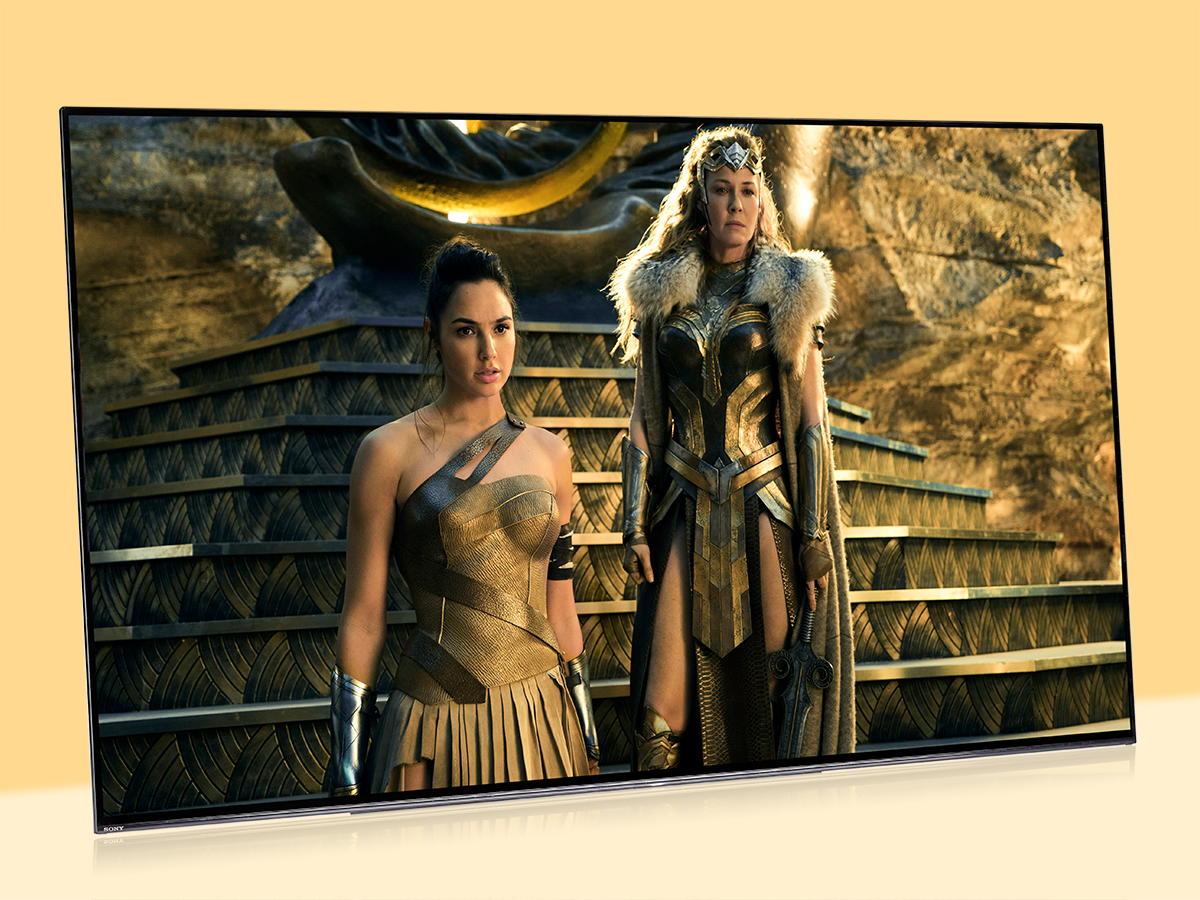 Not sold on the Sony KD-49XE9005? There is an OLED that you might be able to afford. Unlike Sony's own sumptuous A1 OLED or the sublime LG OLED55C7V, which both cost well over three thousand pounds, a couple of LG's top-tier TVs from last year are still kicking around at rather more affordable prices.
The one you really ought to be looking at is LG's OLED55C6V, which is currently selling at almost exactly the same price as this here Sony. Since it uses the same self-illuminating pixel technology as every OLED, no backlit LCD TV can match it for detail and contrast. So you'll get a superior picture to the XE9005 for only £100 more expenditure.
What's the catch? You'll still end up spending well over a grand on a new TV and this Sony is likely to drop further in price as Christmas approaches. Whether you plump for the the Sony KD-49XE9005 or a slightly older OLED, you're going to end up with a fantastic telly. It's a win-win situation.
Sony KD-49XE9005 verdict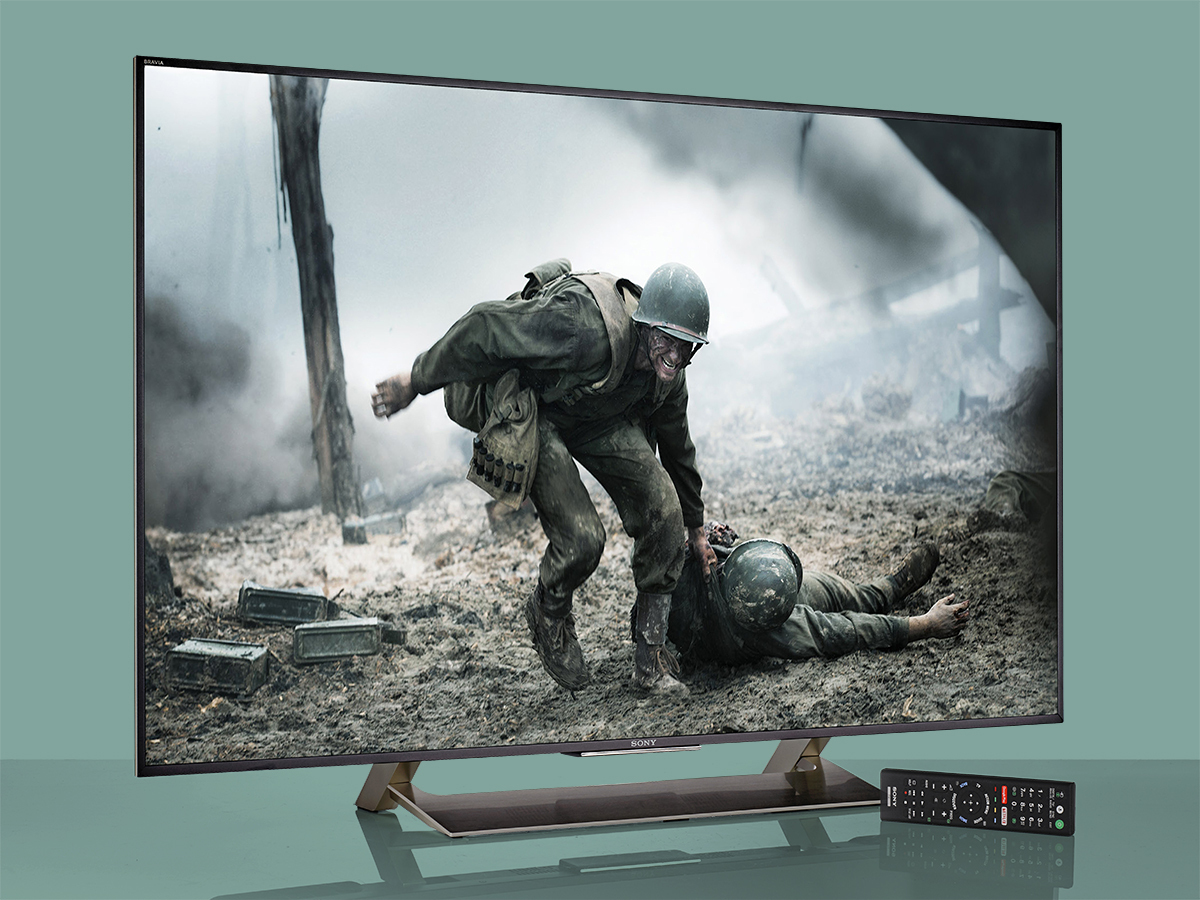 There's not much of a middle ground in the current 4K TV arena. You can either get a ridiculously expensive OLED set or a significantly more affordable LCD model, which isn't a great choice for most people. That's why we're so smitten with the Sony KD-49XE9005; it's one of the few tellys to do Ultra HD total justice without obliterating your overdraft in the process.
Whether you're streaming an episode of Glow from Netflix or playing Horizon Zero Dawn on the PlayStation 4 Pro, this TV doesn't disappointment. It makes great telly look that extra bit better. Let the binging begin.
Stuff Says…
An awesome 4K TV and the best OLED alternative that you can buy
Good Stuff
Great picture quality
Bombastic sound
Tidy design
Bad Stuff
Android TV is so-so