Sony Cyber-Shot RX100 III review
The first two RX100 models were fantastic, but three really is the magic number
There's a new king of the compact cameras, and it's RX100 III-shaped.
Which of course means it's also RX100 and RX100 II-shaped because as the name so helpfully suggests, this is the third edition of Sony's RX100 premium point-and-shoot camera – and not a great deal has changed in the looks department.
The price, on the other hand, has risen like Mary Berry's fairy cakes, so would we recommend the hefty outlay?
As long as it's a really-premium-but-very-compact camera that you're after, we sure as heck would.
So what's new?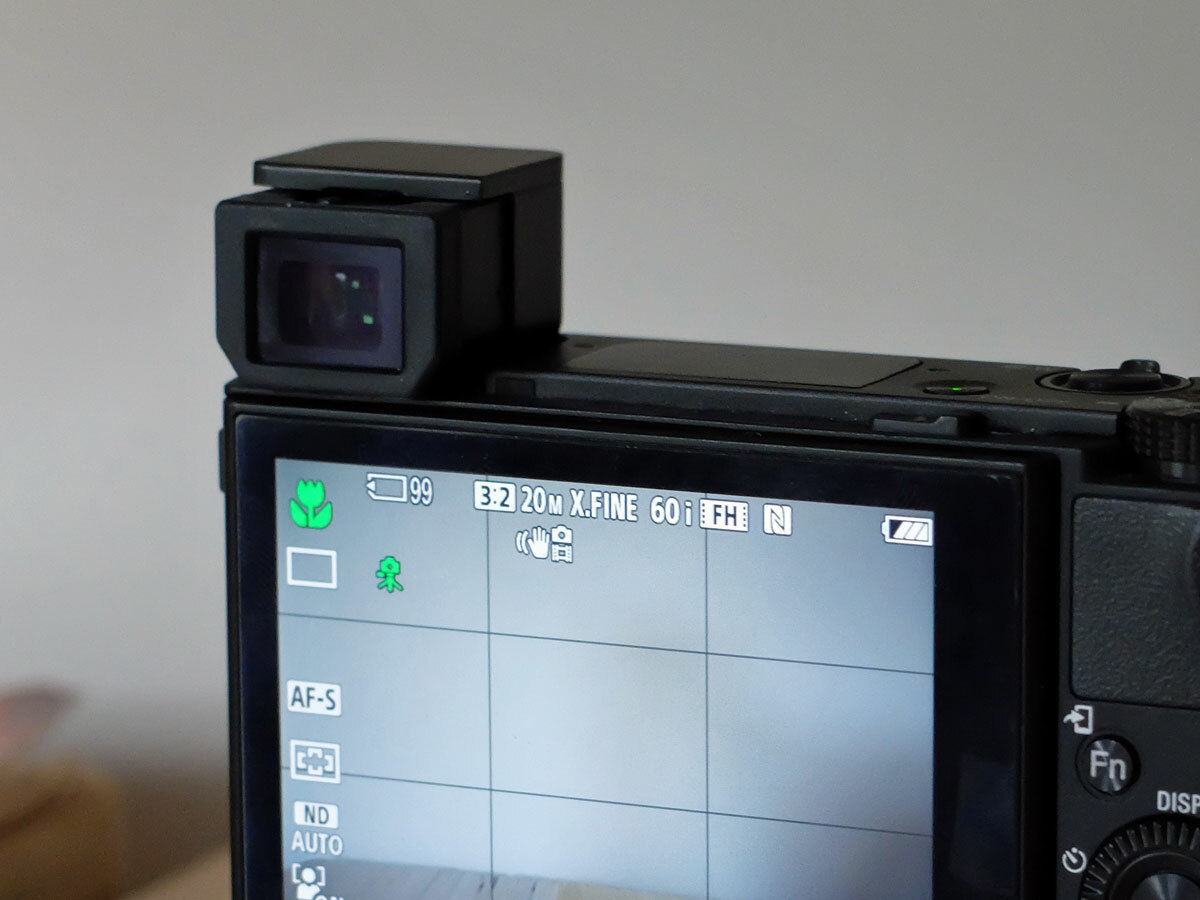 The most arresting change is the addition of an electronic viewfinder, which pops up from the left side of the RX100 III's top plate. Sony has done a fantastic job of cramming an EVF into such a tiny camera and, while it's not particularly large, bright or detailed (at least in comparison to the class-leading EVFs on bigger Sony cameras such as the A7R) it's likely to prove invaluable to most users.
Why? Because it means you don't have to solely compose your shots using the screen anymore. On bright, sunny days, the ability to frame photos using a well-shaded viewfinder is something owners of the previous RX100s might miss, but it's here. Also, holding the camera up to your eye keeps it steadier than holding it out in front of you, which means sharper images.
There is a screen, of course, but this time the 3in LCD is more dextrous than before, flipping up a full 180 degrees in a move that selfie addicts will find eminently useful.
There's also a brand new lens on board, a Zeiss-designed 2.9x optical zoom that starts at 24mm equivalent rather than the older models' 28mm – that's a nice slice of extra wideness that'll help with landscape and interior shots where you want to fit in as much as possible. The lens doesn't offer quite as much reach at the telephoto end, however (70mm as opposed to 100mm).
The final big change is the inclusion of the firm's latest BIONZ X image processor, which Sony says improves noise reduction in high ISO shots and makes your photos and videos look richer, cleaner and more natural.
Photo quality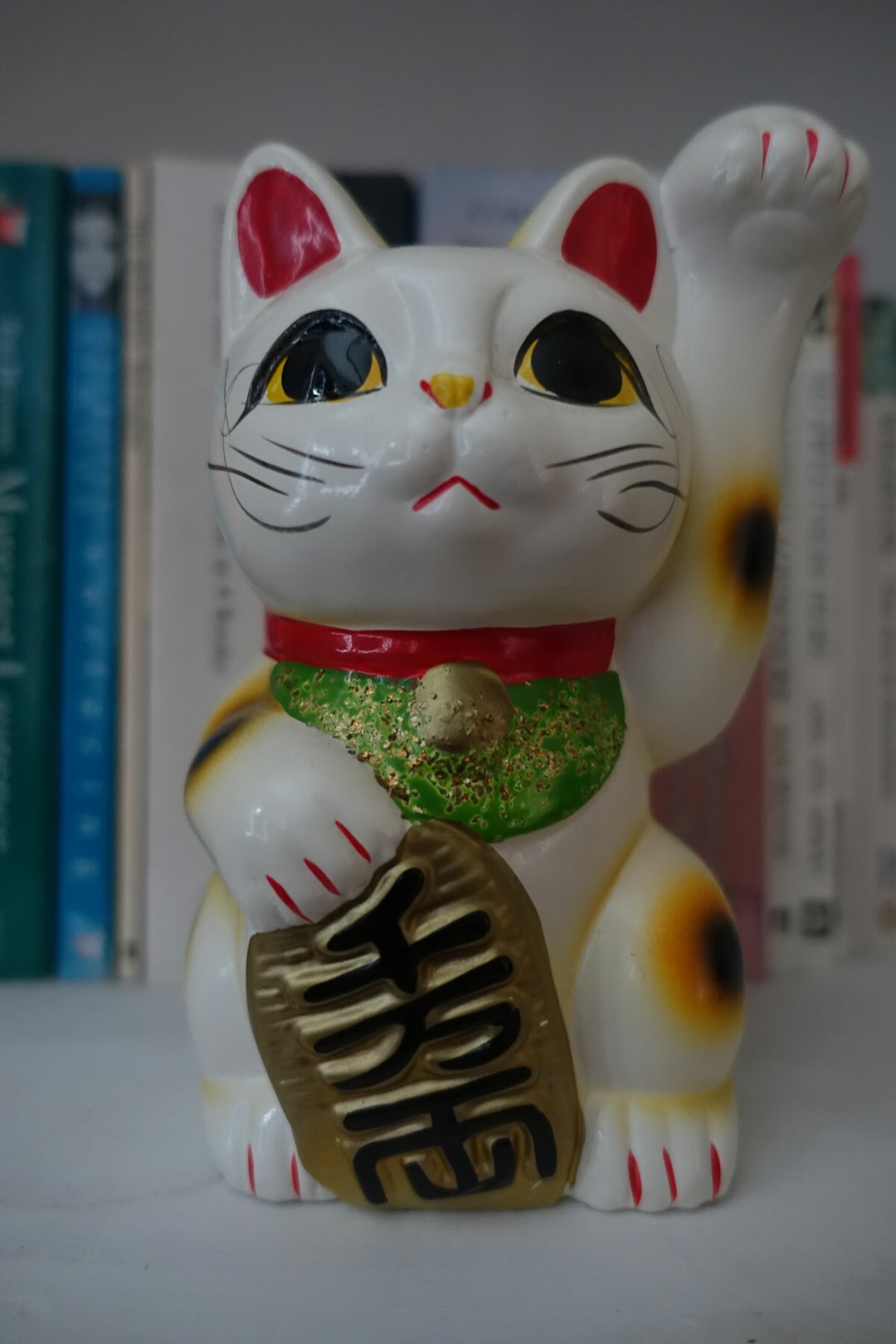 That brings us nicely to a discussion of the RX100 III's image quality which, it has to be said, is pretty much bulletproof for a compact camera (and yes, we know what you're thinking: most compact cameras don't cost £700).
The superb lens and physically large sensor lay down the foundations by (a) sucking in more light during short shutter speeds, which means you don't need long exposures in lower light situations; and (b) allowing you to achieve a narrow depth of field (and hence bokeh eye candy) in situations where most compacts would keep everything in the frame in sharp focus.
The RX100 III is a monster when it comes to low light conditions, snapping clear, sharp images in situations in which 95 percent of cameras its size would struggle to deliver anything usable at all. And Sony's noise reduction tech plays as big a part as the lens/sensor combination here, we suspect – it does a stellar job of cleaning up grain without softening the overall picture.
The camera is also a dab hand at trickily lit scenes thanks to a deft, idiot-proof HDR mode, which we found rendered all but the most dynamic scenes detailed and rich in both light and dark areas. Oh, and autofocus is incredibly fast and accurate too.
Sony RX100 III tech specs
Video quality
Compact cameras aren't usually much cop when it comes to video recording – they do the job but generally turn out footage that looks dull, flat and lifeless. Not so the RX100 III, which (again, we think this is down mainly to the large sensor and great lens) can achieve a short depth-of-field in video clips that makes everything look much more "professional".
Video can be captured in AVCHD or MP4 formats at up to 1080p full HD quality, and both look excellent: smooth and sharp, with image stabilisation keeping things steady even if you're filming while trudging around. Audio, captured by stereo microphones on the camera's top plate, is pleasingly clear.
Build quality and design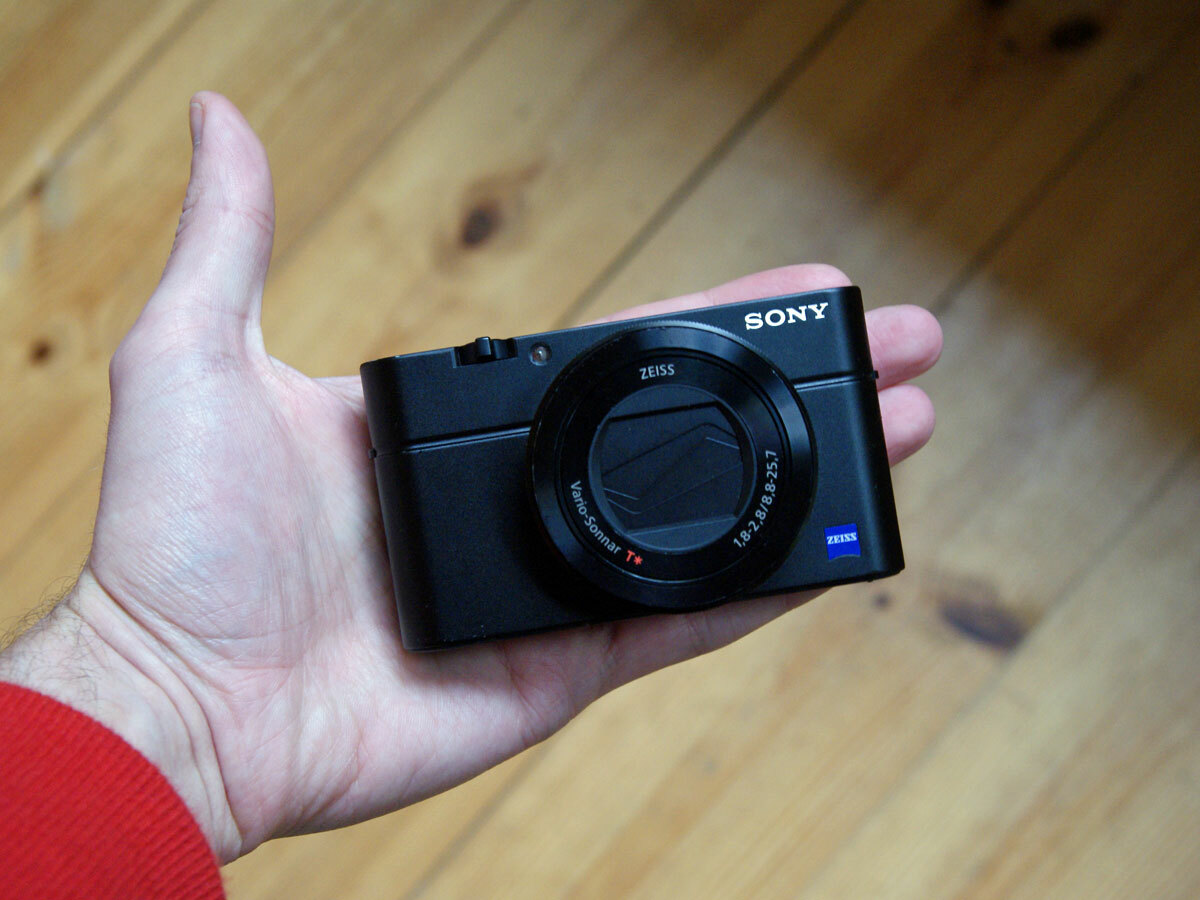 Like its predecessors, the RX100 III is a true compact camera that'll fit into a jacket or jeans pocket. Sony has done a great job of keeping it sleek, with the lens the only real protrusion (and that's just about a centimetre and a half) when the camera's powered down. There's a purpose to this, too: the lens ring twists and can be used to manually control select functions such as focus, zoom and aperture.
The camera's not so lightweight that you won't know you're carrying it, but the trade-off is that it has a full metal body that looks great and feels solid in your hand. But that's to be expected for a snapper in this price bracket.
Features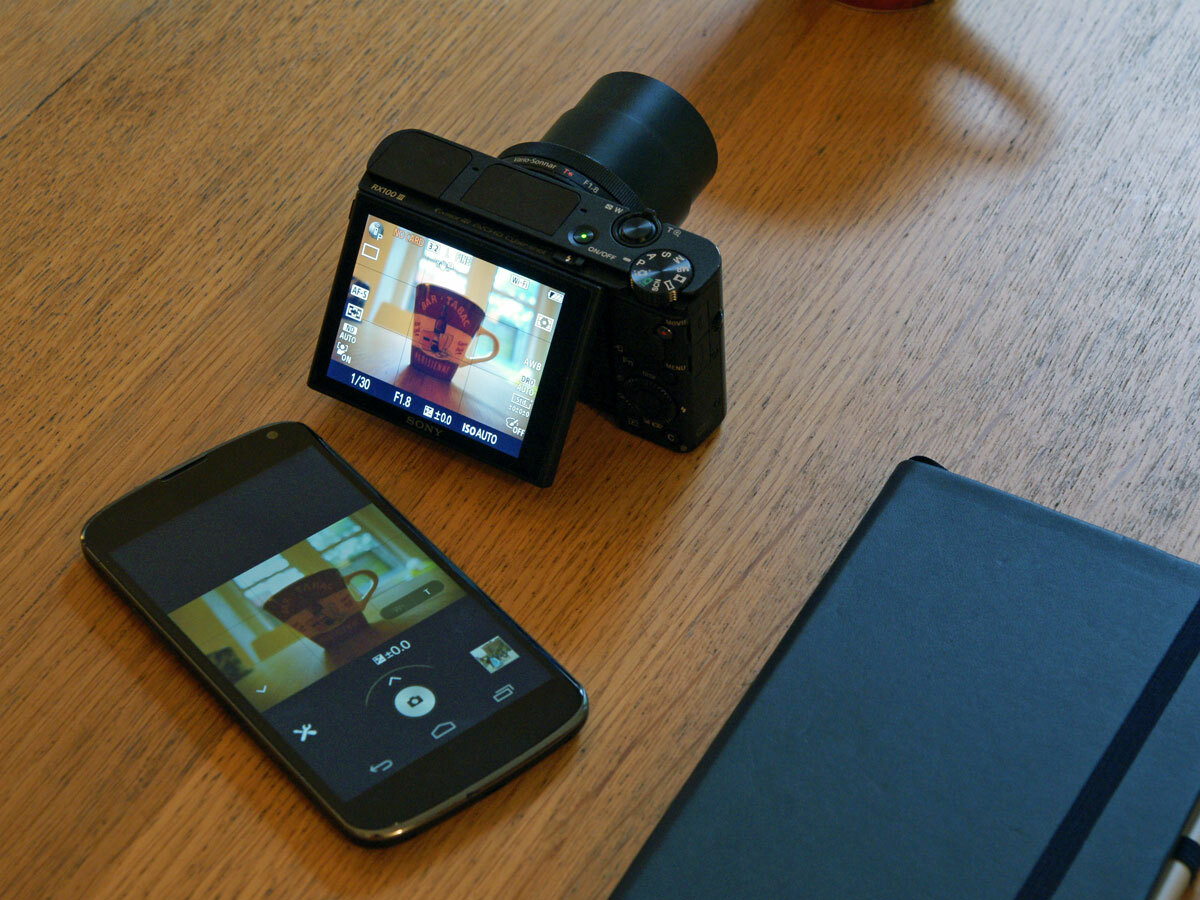 We've covered a lot of the new features above, but one that remains from the RX100 II is Wi-Fi, which allows you to connect the RX100 III to your smartphone, tablet or computer.
NFC means that suitably-equipped devices can simply be tapped onto the side for the camera for near-instant pairing, and we found that it worked smoothly with our Nexus 4, equipped with Sony's PlayMemories app (also available for iOS, although the NFC pairing won't work on an Apple device and you'll have a bit more fiddling to do to get them connected) which, once connected, can be used as a remote viewfinder and to change settings. You can also have the camera send a lower-res version of a shot automatically to your phone each time one is taken; this image can then be shared to Facebook, Instagram or your social network of choice.
Sony Cyber-shot RX100 III verdict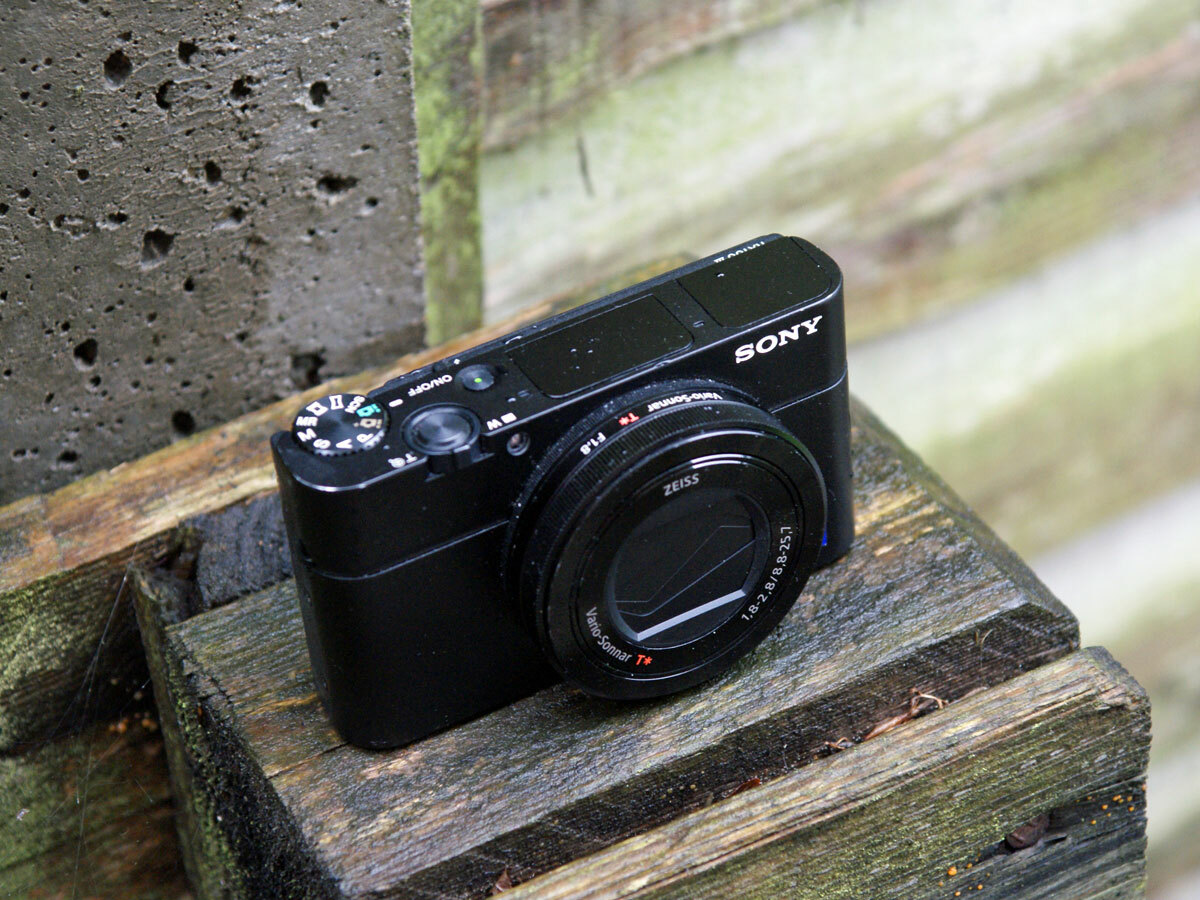 If you already own a great premium compact camera (such as one of the other RX100 models) then there may not be quite enough here to warrant what would be an expensive update.
But if, on the other hand, you're currently compact-bereft and looking for the best tiny snapper around, this is it. Excellent image quality, fast autofocus, a useful viewfinder and much more, all squeezed into a truly tiny package.
We're smitten. In this case, third time really is the charm.
READ MORE: The 10 best compact cameras in the world right now
Stuff Says…
The best small compact camera around? We think so
Good Stuff
Superb image and video quality
Pocket-sized
Great build and features
Bad Stuff
Pricy
Short optical zoom range