Sony KD-49XG9005 review
Getting the biggish picture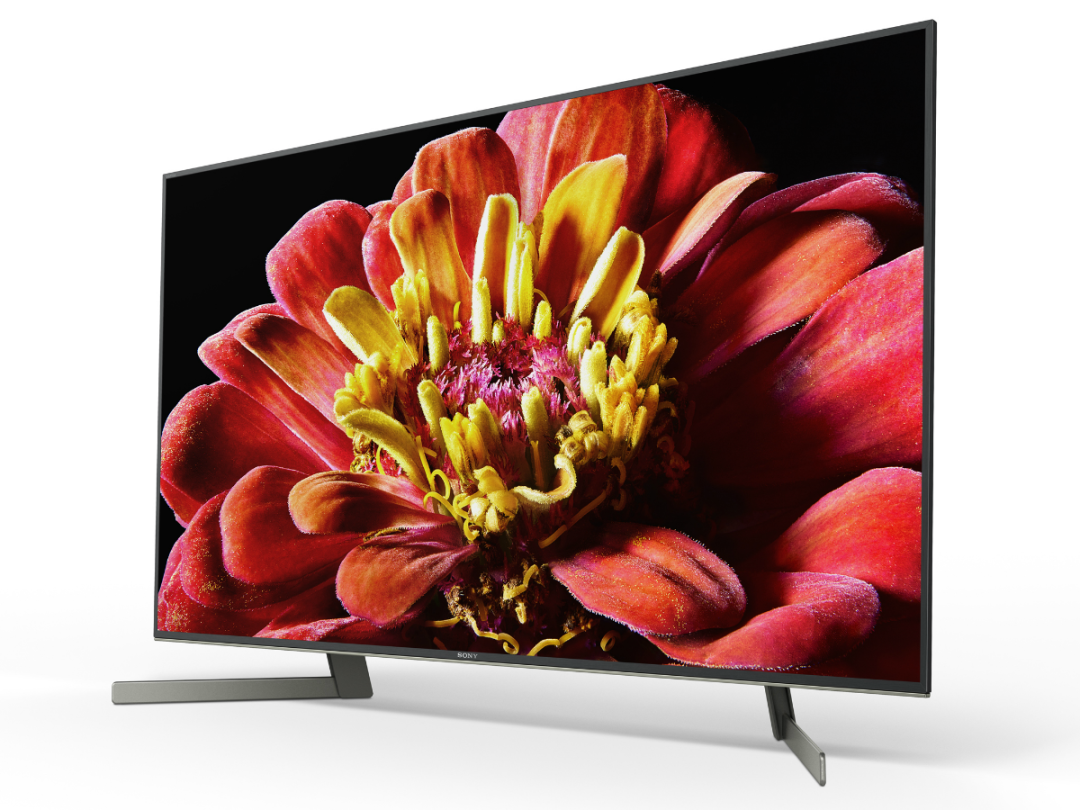 It's possible to estimate a person's year of birth quite accurately by asking one simple question: "is a 49in TV big or small?"
If you think the answer is "small", congratulations. You're in a prime demographic for advertisers, you don't remember Manchester City being a bit rubbish and you've got your whole life in front of you.
The Sony KD-49XG9005 is a big/small TV for everyone, though, regardless of their perceptions or expectations. It's got the spec-list of a big flagship screen, but the price of something a fair bit smaller and more modest.
So the question (as usual) is not so much "is it big or small?" but rather "is it any good?"
Design and build: Hidden Depths
The XG9005 has exactly what you want from the design of a new TV: loads of screen and very little else. The dark grey bezel surrounding the screen is minimal, smoothly finished and completely unobtrusive – when the screen is off it pretty much disappears.
Given that its splayed feet sit very near the edges of its 109x63x7cm chassis, the Sony will need a surface of substantial width to stand on. That considerable distance between its feet (and the height they put between a surface and the bottom of the screen) makes it able to accommodate even quite a hefty soundbar, though. And it's ready to accept virtually any type of wall-bracket, and at 13.5kg shouldn't put too much of a strain even on a partition wall.
7cm depth is a bit like the 49in screen-size inasmuch as it used to be slim but these days it's quite chunky. Obviously this Sony is a LED-backlit LCD design, so it's never going to be as crowd-pleasingly skinny as an OLED – but, even so, it's possible it could be perceived as slightly old-fashioned when wall-mounted.
In any event, though, the XG9005 is flawlessly constructed from materials than feel sturdy, and is without doubt built to last. There's a reason Sony inspires so much brand loyalty from so many people, and the way the KD-49XG9005 looks and feels goes a long way towards explaining it.
Features: Picture This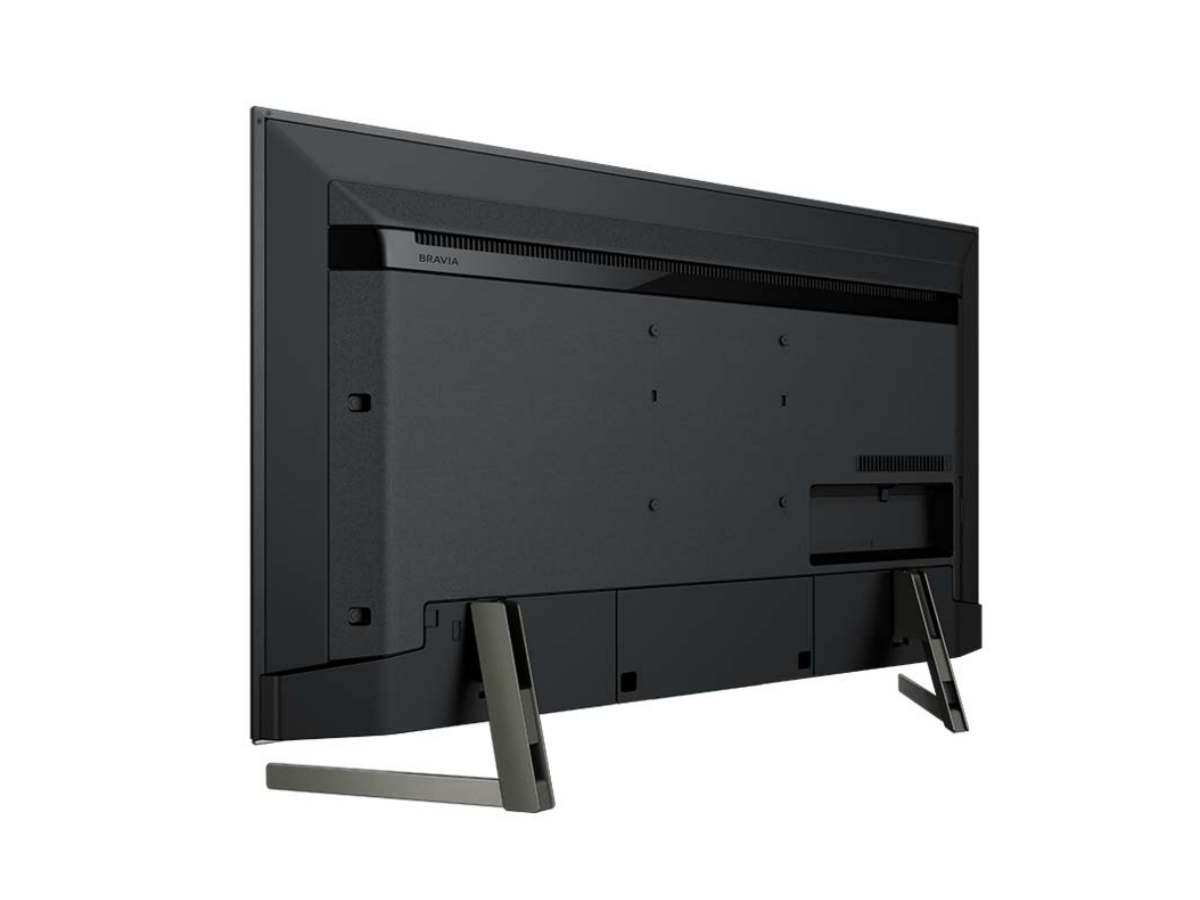 Getting content into the KD-49XG9005 is straightforward, and your options are numerous. From the top, the Sony has four HDMI inputs (two of which are able to deal with HDR content, one of which is ARC-enabled), three USB sockets (one of which is ready to do PVR duty) and a composite video input. There's an Ethernet socket as well as Wi-Fi to access online services, and Chromecast built-in for extra wireless flexibility. Off-air broadcasts are accessed via a choice of RF tuner or a couple of satellite tuners.
Once on board, your content is handled by Sony's X1 Extreme picture processor – because filling that 3840×2160 panel, especially with content of a lower resolution (which, let's face it, will be a lot of it) needs doing carefully. If you're treating the Sony to some cutting-edge content, though, it's capable of dealing with HDR standards including HLG (the broadcasters' choice), HDR10 and Dolby Vision. Only the absence of HDR10+ prevents the Sony from completing a nap hand.
As far as sound is concerned, the XG9005 has a digital optical output alongside its HDMI ARC capability, and an analogue audio output that can also serve as a headphone output or a subwoofer pre-out. If you want to get audio moving in the other direction, the Sony has Bluetooth 4.1 reception onboard. The 9005 has a fairly prosaic sonic set-up: a couple of full-range drivers powered by 10 watts each.
Interface: Pressing Concerns
The Sony's operating system is built on Android 8.0 and, as a consequence, it's clean, uncluttered and quite straightforward to customise. It occupies the entire screen when it's engaged, which isn't ideal, but nevertheless it's painless and simple to operate. And Sony's added to its usefulness by incorporating YouView, so every worthwhile catch-up or streaming service (short of Apple TV – it's apparently now available on some Sony Android TVs, but not this one as yet) is available.
There's a lot of fine-tuning available in the XG9005's set-up menus, which means getting a picture customised to your precise preference is simple enough (provided you're willing to put the time in). You can have this for free, though: reduce the noise-reduction settings to minimum and turn off the light sensor setting altogether. After that, it's all about personal preference.
The remote control handset isn't one of Sony's finest, but it's considerably better than some brands' alternatives and navigating the set-up menus or wider operating system is easy enough. Especially when you've delved deep into the menus to find out how to turn off the irritating confirmatory 'chirps' the screen initially accompanies every button-press with.
Performance: Dishing Out The Details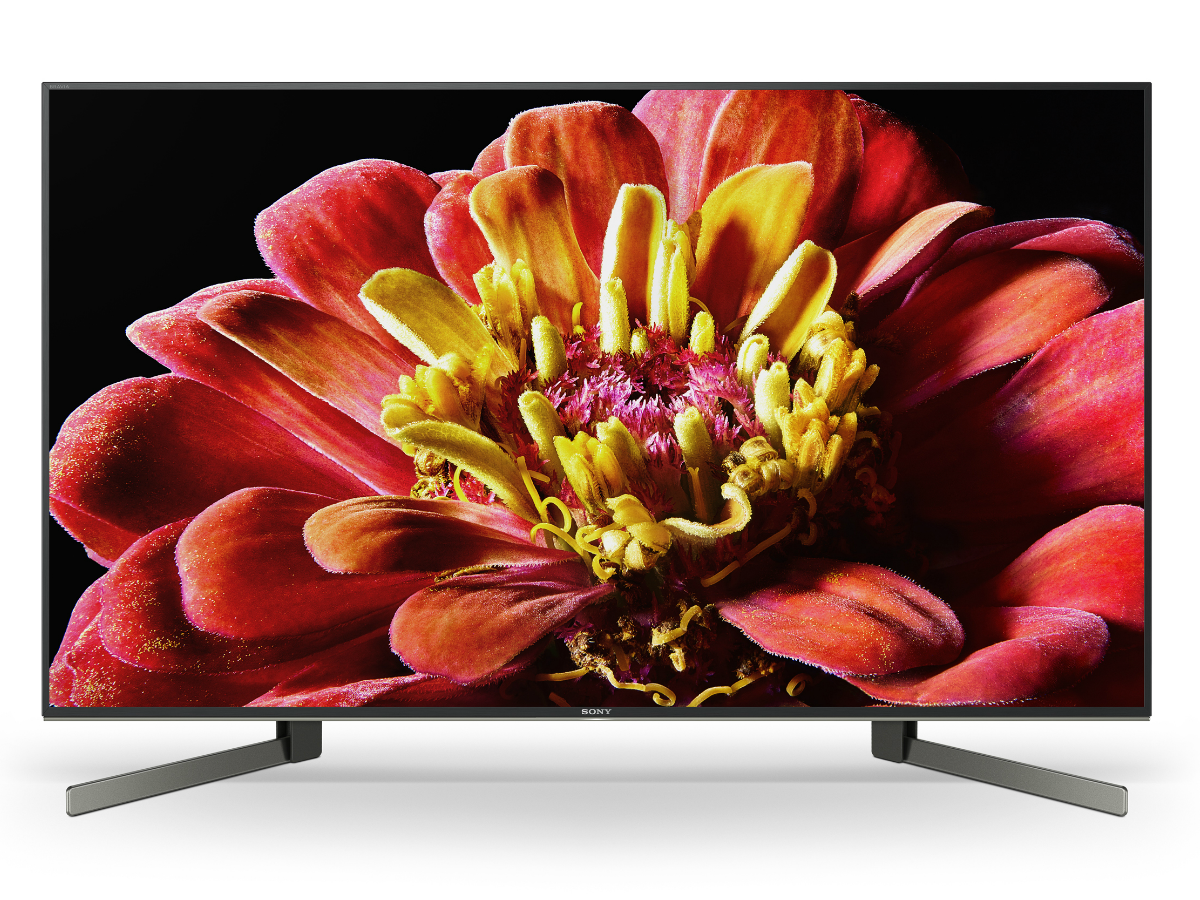 Starting with some standard-definition content always allows a TV to deliver its best performance as a finale, so we open up with some 1080p BBC iPlayer-derived programming: This Time with Alan Partridge. On the whole, the XG9005 does a fine job of upscaling the information to fit its resolution – detail levels are high, colours (particularly skin-tones) are convincingly balanced, and motion is dealt with confidently too. Edges are drawn reasonably crisply (although they're not immune from a little shimmer if they're especially complicated), and picture noise is minimal in all but the most testing circumstances.
There's plenty of out-and-out depth to black tones, too, although the Sony could be more purposeful where contrasts are concerned. The XG9005's backlighting can betray itself on occasion, particularly when the screen is describing bright whites alongside deep blacks. And, while we're being picky, there's a slight, but undeniable, hint of yellow about what should be stark, clean white shades.
Upping the quality standard somewhat with a 4K Blu-ray disc of Christopher Nolan's Dunkirk allows the Sony to demonstrate just how balanced its native images can be. The colour palette is judged impeccably, with tiny variations is the colour of the sand at the shore (which lesser screens describe in completely uniform terms) made obvious without having undue attention drawn to them. The XG9005 isn't a show-off, but its mastery of colour balance and temperature is not to be understated.
Contrasts are punchy (although those white tones still have a tiny hint of sepia about them), black-tone detail is lavish, and edges are smooth and solid. There's real three-dimensionality about the film's many long-shots, and even slow and/or unpredictable on-screen movement is handled with authority.
The Dolby Vision-equipped When They See Us from Netflix offers the fullest description of the XG9005's abilities. Every one of the positives outlined in its handling of Dunkirk holds true here too, and the endlessly watchable performance is enhanced yet further by whites of greater purity, contrasts of greater, well, contrast, and profoundly impressive black-tone detail and variation. The late-night gloom of Harlem streets is punctuated by brilliantly controlled neon glare, while early-morning sunrises enjoy endless nuance of colour.
It's a pity, then – although hardly a shock – that the Sony's audio performance can't come close to matching its picture prowess. The lack of low-frequency presence is predictable, but what frequency information the Sony can manage is balanced and unstressed, even at volume. It almost goes without saying, though, that inviting gap between the Sony's feet should definitely be filled by a soundbar.
Sony KD-49XG9005 Verdict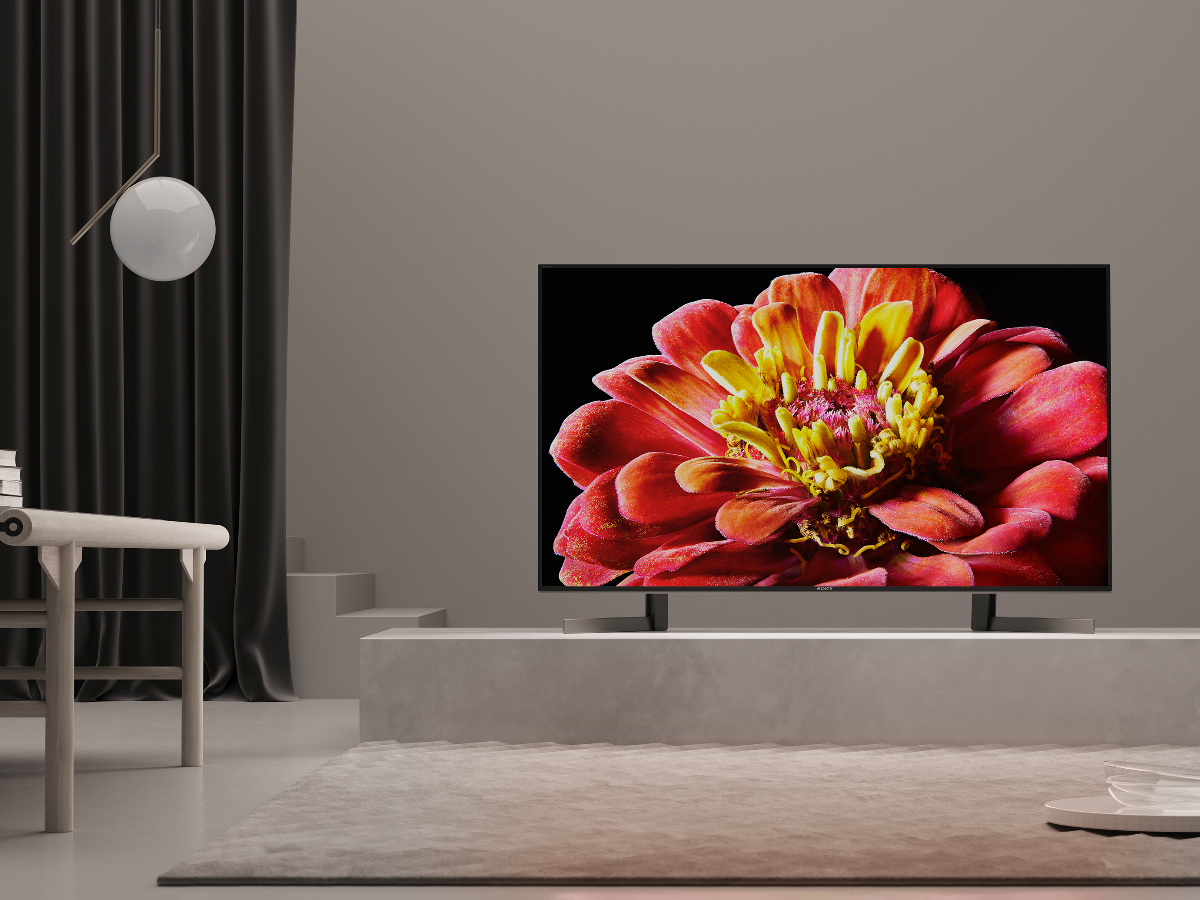 There are very few downsides to KD-49XG9005 ownership. It may not have all of the niceties of one of Sony's genuine flagships, but it has the bulk of the performance at a fraction of the price. Spend a little more on an accompanying soundbar and you're getting towards the complete televisual experience.
Stuff Says…
Other Sony TVs are bigger and slimmer, but very few represent better value for money
Good Stuff
Android 8.0 OS
Dolby Vision HDR
Lots of input options
Excellent 4K picture quality
Good upscaling
Bad Stuff
Some minor backlighting issues
No audio depth to speak of