Sony LinkBuds review: let the world in
Sony's LinkBuds are quite the chalk to a standard pair of wireless earbuds' cheese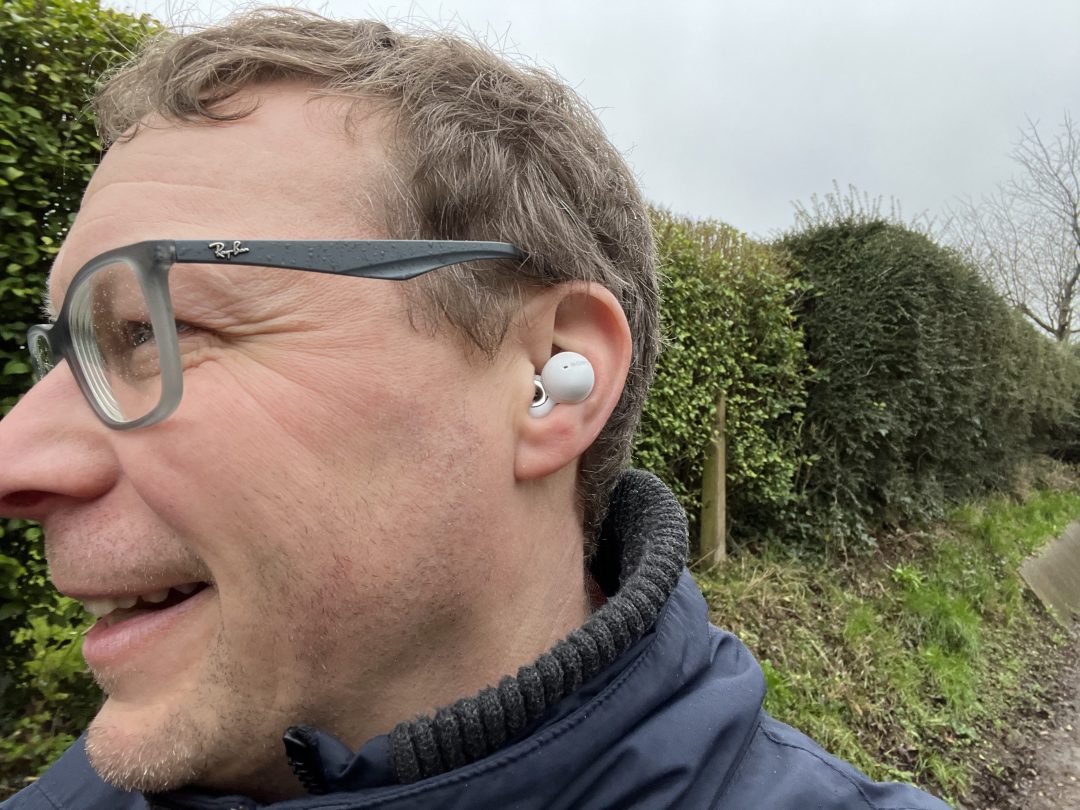 The recently-announced Sony LinkBuds are quite the chalk to a standard pair of wireless earbuds' cheese. They can do music – and make a darned good job of it too, thanks to Sony's new 'ring driver' – but those who demand active noise cancellation should look elsewhere. That's because the LinkBuds are designed to let the outside in. Why? So you can listen to conversations around you.
They sit underneath the Sony WH-1000XM4s in the Sony range but are a completely different proposition.
In a way, these are the ideal office earphones: no longer do you need to remove your 'phones to take part in watercooler chats – and that's the same when you need to cross a busy street. You can even choose in the app to auto-pause your music if someone starts talking, though we didn't find this worked very well, especially outside where wind noise stopped our tunes. Even inside we had problems as it just doesn't react quickly. Put simply, you'll turn this off.
The adaptive volume control is more impressive, as you don't find yourself needing to change the volume that much – if at all. The LinkBuds can work with Alexa natively or Google Assistant (not on iOS) or your phone's voice assistant, and can be set up to work with 360 Reality Audio.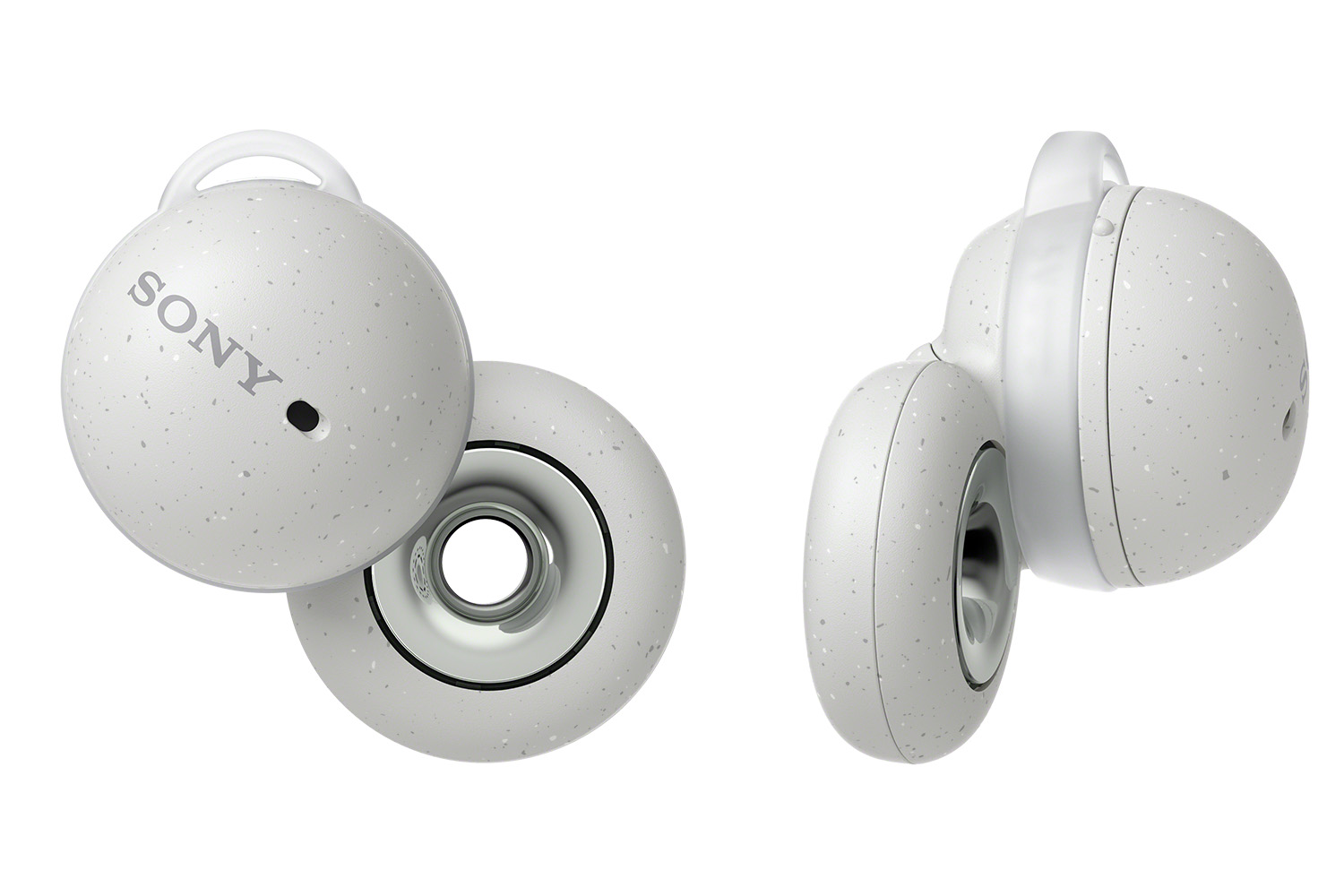 The compact and tactile case adds an extra 12hrs to the earbuds' 5.5hrs
of playback time. There's no wireless charging for it, but it will give you a 90min top-up in 10mins.
The LinkBuds can detect when you tap your face in front of your ear, in order to play/pause or take a call. This means you don't tap the buds themselves, and so don't risk having to re-adjust them afterwards.
Verdict
Sony's LinkBuds are quite ingenious. In fact, they're brilliant for times when you want to listen to tunes but also want to be aware of the world around you. Many will opt for more conventional buds – after all, these are slightly divisive in the design department – but that's missing the point, because they do what they're designed to do extremely well.
Stuff Says…
Ingenious buds… as long as you don't want to block everyone out
Good Stuff
Genuinely innovative
Great option if you work alongside others
Bad Stuff
Divisive design, hard to put in place
Talk mode needs more work