Sony RX10 III review
The best bridge camera on the market just got better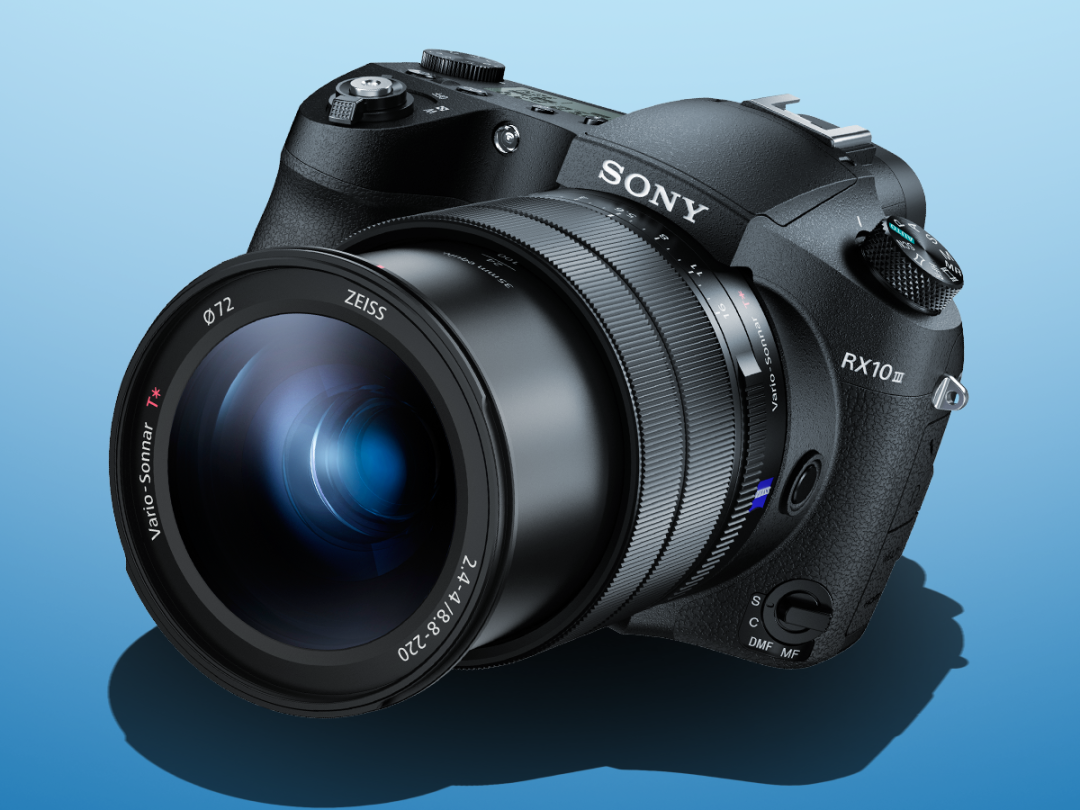 How do you follow up a classic? Last autumn, we called Sony's then-new RX10 II "the best bridge camera ever" – but less than a year on, it's already got a successor.
Sony's slapped an extra roman numeral on the end, and on paper it looks a lot like its predecessor, but the RX10 III has one significant difference: it's got a bloomin' huge lens, offering 25x zoom over the RX10 II's 8.3x.
So, has Sony managed to make an already cracking camera even more appealing? You bet your bum it has.
THE SAME, BUT BETTER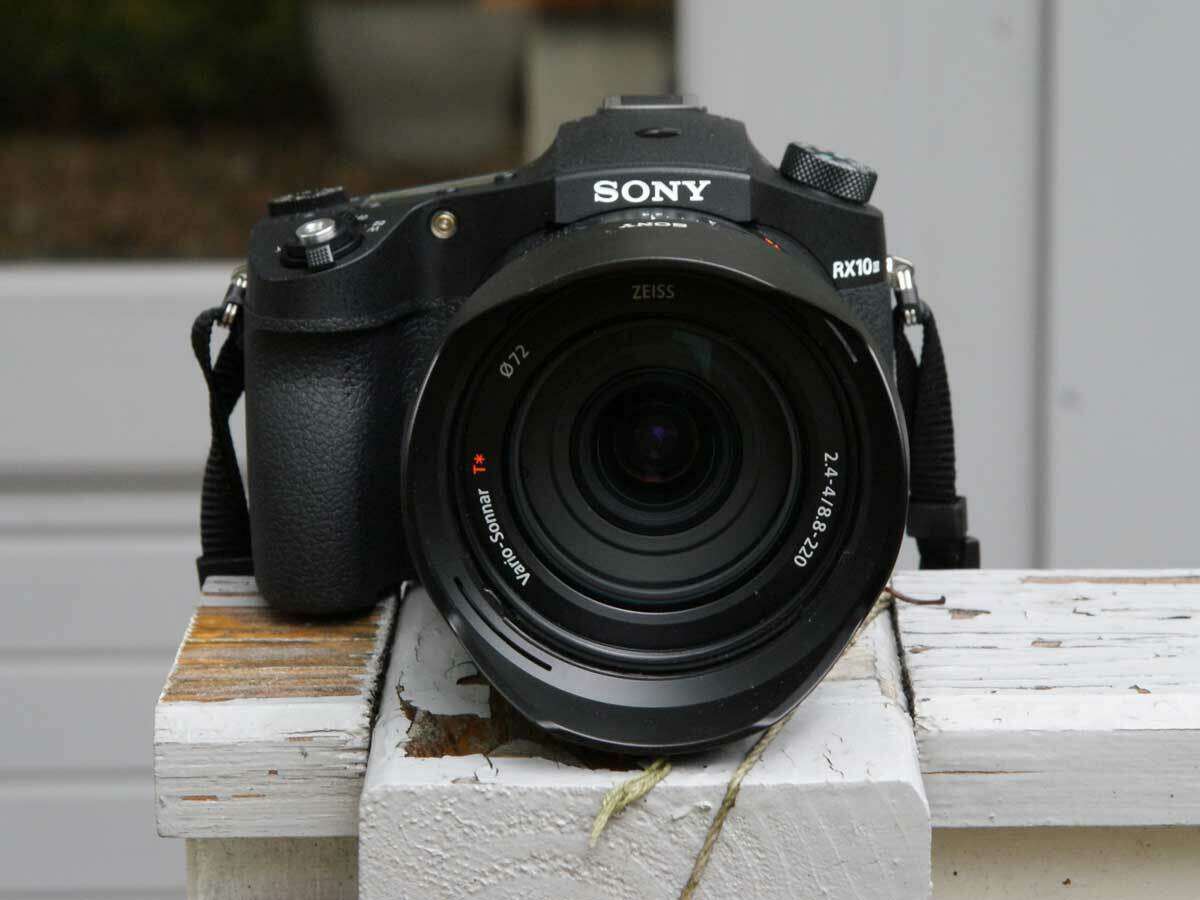 If I had to summarise what I liked most about the RX10 II (and I do, that's kind of how this journalism lark works), it'd be the build quality: incredibly solid, and impervious to dust and moisture.
Oh, and that glorious OLED viewfinder. And the ability to shoot 4K and High Frame Rate (HFR) videos. The general excellent image quality in pretty much any shooting situation as a highlight, too.
Yep, that's a long list, but honestly it could be longer – last year's model hit so many of the marks you'd expect from a bridge camera it felt nigh-on perfect. Looking back, it was really only possible to have one real criticism: the shortish zoom range.
There are plenty of cheaper bridge cameras out there that have a much longer zoom, but the RX10 II made do with a lowly 8.3x. If there was one thing holding the RX10 II back from properly blowing my socks off, that was it.
VA-VA-ZOOM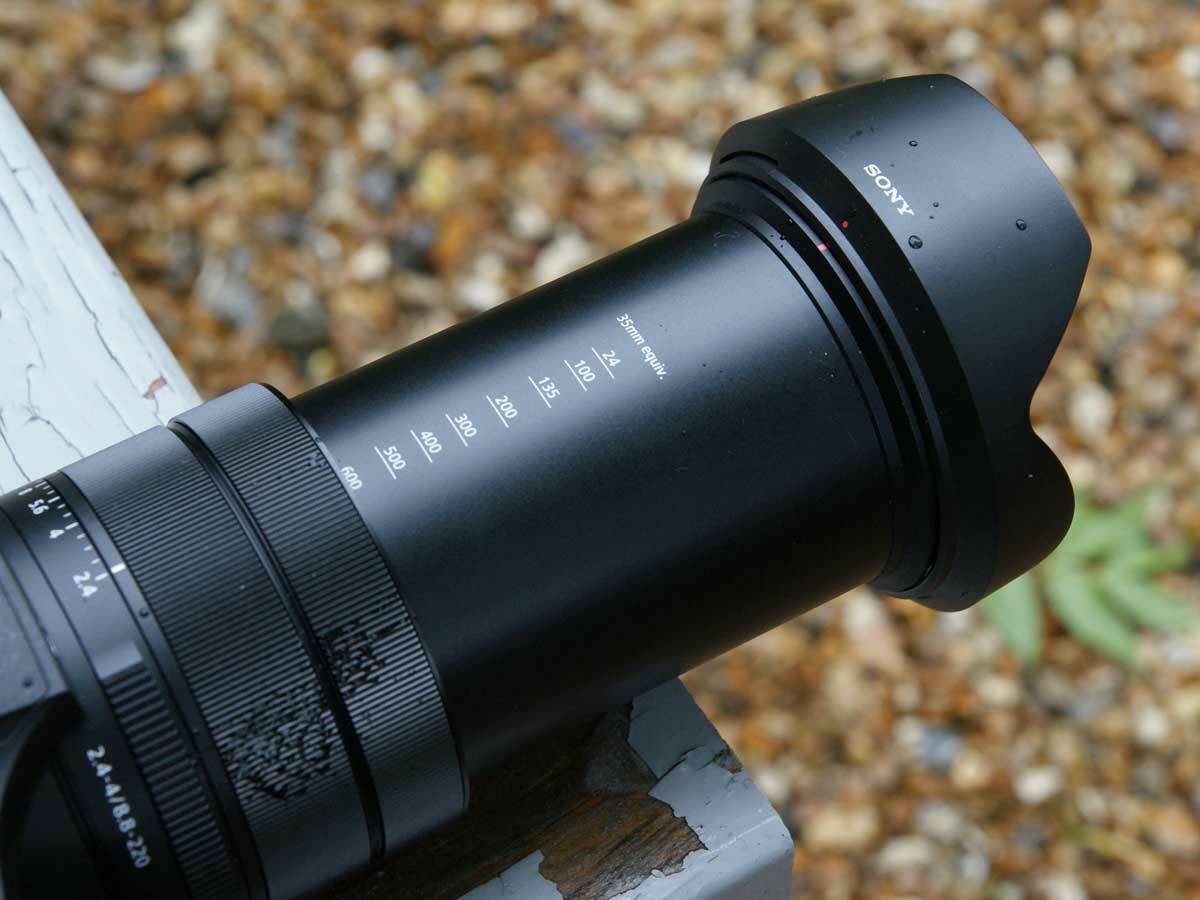 The RX10 III fixes that with a 25x zoom, or 24mm to 600mm for camera nerds, and I've had to invest in something to keep my socks firmly wrapped around my feet.
That expanded range lets you shoot wide-angle one moment, then push right in for a telephoto close-up of some far-off object or person. It adds an extra layer of versatility to what was already a great all-round performer.
Sony has had to make a bit of a sacrifice to pull off that huge zoom, though. Unlike the RX10 II, this new camera doesn't keep a constant f/2.8 aperture through the entire zoom range – it'll shift from f/2.4 to f/4 as you move from wide to telephoto, shrinking the amount of light hitting the sensor.
It's hardly a deal-breaker, as f/4 doesn't kick in until you hit 100mm, but does mean you'll need to be a little more aware of how much light you've got when you've got that lens barrel extended.
Lens changes aside, the RX10 III is much the same as the II: it's got the same sleek looks, the control layout is nigh-on identical, and the specs have barely changed – bar a 0.1MP drop to the sensor, which is so small it won't make a difference to image quality. Which is just as fantastic.
BRIDGING THE GAP
Don't worry, Bridge cameras are good for more than just pointing at river-spanning architecture. They get their name from their place in the photographic hierarchy.
Sitting somewhere between compact point-and-shoot snappers, and more serious kit where you can pop off the lens for some new glass (DLRs, compact system cameras and the like), they "bridge the gap" – both in terms of physical size and performance. Generally, you're getting better results than you would from a compact, but they won't quite stack up to anything with an interchangeable lens.
The RX10 III is pretty unusual, as it's a bridge camera that'll cost you more than most entry-level and mid-range interchangeable lens cameras. On the other hand, it outperforms them too, and its huge zoom lens means you won't miss the ability to swap lenses all that much.
O-O-LED, CAN YOU SEE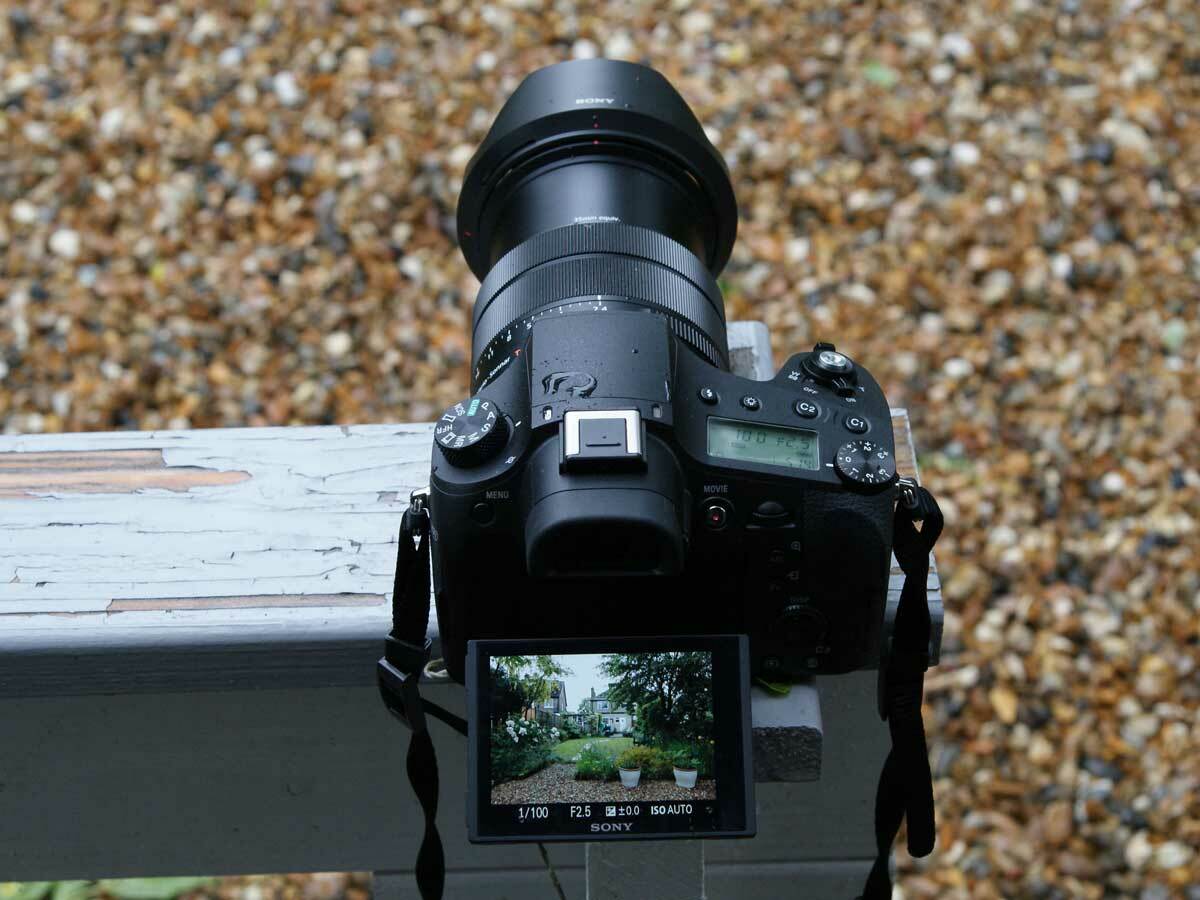 The RX10 III is quite hefty for a bridge camera. There's a good deal of metal in the body, adding strength and sturdiness, but you'll be feeling the weight after a day of having this camera slung around your neck.
Weather-proofing is still a pretty unusual find in a bridge camera, so it's great to see it here. It'll shrug off rain showers as well as sandy beaches – particularly handy if you plan on taking any outdoor snaps this summer. Thank you, dependably useless British climate.
Bright sunshine won't stop you seeing what you're shooting, either, thanks to the gorgeous OLED viewfinder. It delivers a brilliantly bright, sharply detailed and gloriously rich image, making it the perfect way to compose, preview and review your shots.
The 3in tilting LCD is a more than capable alternative, even if you can't flip it out for selfie shooting. It's a strong, contrast-heavy display that deals better with direct sunlight than most camera screens.
LET'S TAKE IT SLOW
The RX10 III's party trick is High Frame Rate video. You might have taken slo-mo videos on your smartphone, but those generally top out at 250fps. Here, you can shoot at 500 and even 1000fps, which give supremely smooth slow motion videos when played back at normal speeds.
Video resolution might take a dip, and noise increases as you bump up the frame rate, but the end results are some gloriously weird videos. You can film something totally mundane, like water coming out of a tap, and it ends up looking otherworldly when played back in slow motion. If you can capture something like a bird in flight or a balloon popping, you've got yourself a mini masterpiece.
Using HFR is tricky, though, because the camera can only record at such speed for very short periods – really just a second or two, in 1000fps. It takes preparation and a bit of luck to capture the best HFR videos, but it's huge fun to play around with while you're striving for perfection.
The RX10 III can also shoot stills at ludicrously fast 1/32000 sec electronic shutter speeds, which lets you leave the aperture wide open in bright sunlight, or capture fast-moving subjects in pin-sharp detail.
But what about "normal" stills and video recording – the kind of stuff you'll be using this camera for 90 percent of the time? Well, the RX10 III delivers on that front, too.
It's 20.1MP photos are gloriously detailed, with low flare and vivid colours, and as with most Sony cameras, it continues to perform when the light starts to fade. High ISO shots are a little noisier and grainier, but you can shoot indoors or at night without having to worry about all your photos becoming a giant blur-fest.
The large sensor size and wide aperture help when the sun goes down, of course, but also mean you can easily get those brilliant/overdone (depending on how you feel) bokeh effects, where backgrounds are pleasantly smooth and out of focus.
You can record 4K video at up to 30fps, or 1080p at 60fps. Quality is ultra-sharp, with crisp stereo sound, and for a bridge camera you get a wide range of manual options to play with. It's not quite up there with the stuff professionals generally look for, but it's not all that far off – you could certainly shoot a very fetching short film using this camera.
Sony RX10 III verdict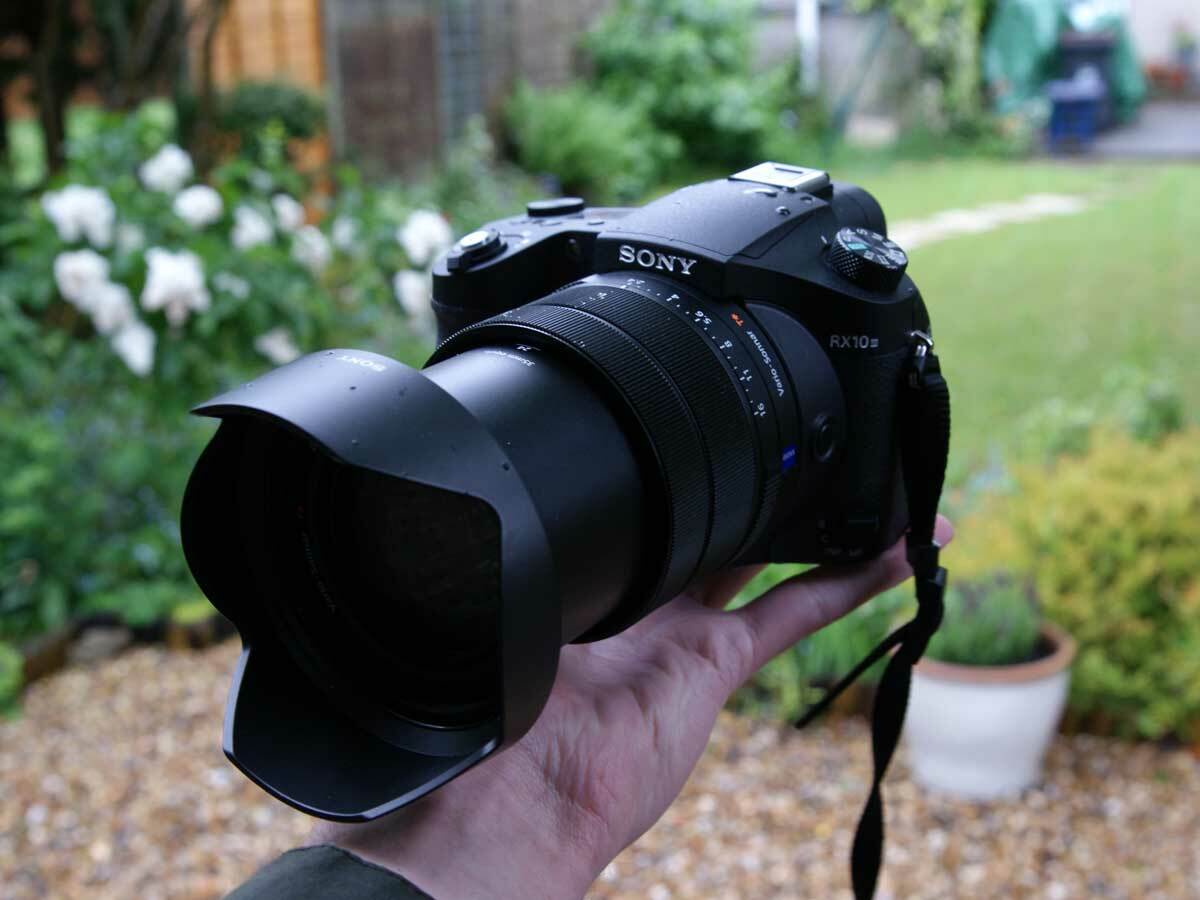 There's really no point drawing this conclusion out: the RX10 II was a fantastic camera, and the III edition does nothing but improve upon it.
This latest version is one of the best all-rounders I've ever seen, capable of handling everything you could ask of it with aplomb. If you're looking for a high performance camera without the hassle of interchangeable lenses, I've got no hesitation in saying that this should be the one.
Tech specs
| | |
| --- | --- |
| Sensor | 20MP 1in BSI-CMOS |
| ISO sensitivity | 64-25,600 |
| Frame rate | 14fps |
| Video modes | 4K (3840×2160) @ 30fps, Full HD (1920×1080) @ 1000/960/500/480/250/60fps |
| LCD screen | 3in, 2359k dot tilting |
| Dimensions | 133x94x127mm |
| Weight | 1051g |
| Battery life | 420 shots (CIPA) |
Stuff Says…
A bridge too fabulous
Good Stuff
Huge zoom range
Excellent photo and video performance
HFR is brilliant fun
Bad Stuff
Expensive
Bulky for a bridge camera