Sony Xperia XA1 review
A cracking camera squeezed into a merely OK mid-range phone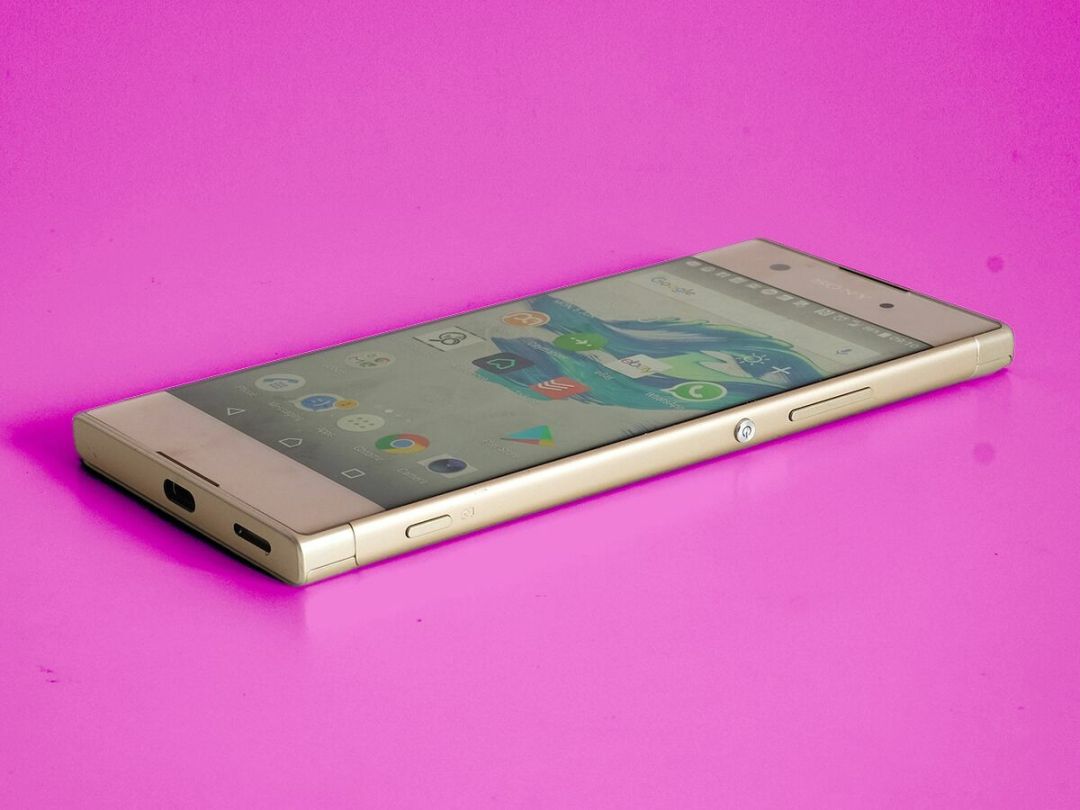 The government tannoy is ringing out loud: it's time for belt-tightening. Wads of notes stuffed under mattresses. Oranges for Birthday presents. Tesco Value spaghetti hoops for dinner.
Time for some of us to forget about the 4K, HDR Xperia XZ Premium, too. Time instead for phones like the Xperia XA1 to rise.
This is a lower-cost version of Sony's flagship phone – but unless you look very close indeed, it actually just seems like a smaller version. It's also one of the most pocket-friendly phones around, regardless of price.
Don't let that fool you, though. Sony has packed the camera full of pixel-enhancing steroids to try to get you the kind of snapper some mugs used to pay £500 or more for. Us included.
Sony Xperia XA1 design: A friend to all pockets
In classic Xperia fashion, the XA1 is another bold rectangle – the phone equivalent of a sharp suit. It looks like a dinky version of the Xperia XZ, but where the XZ is 100% wool, this phone is more like a polyester get-up you'd buy for a friend's wedding.
You'll fool the crowds, mind. The Xperia XA1 looks great among £150-250 phones, and much smarter than a Moto G5.
The compromise comes in what this little guy is made of. From arm's length it looks like a full metal phone, but the Xperia XA1 is mostly made of plastic. Only the sides are actually made of the good stuff. However, because your fingertips tend to rest on the aluminium bits, you still get a hint of that hard, dense feel of metal.
One of the XA1's best bits is just how narrow it is. Look at it: there's barely any extra space to the left and right of the display, only above and below it. The phone is a dream to handle as a result. It's half a centimetre narrower than the Moto G5, which might not sound like a lot, but you can really feel the difference.
You also get USB-C for charging, giving it a modern edge over some cheaper rivals that still rely on microUSB.
There's one major missing feature, though: the Xperia XA1 doesn't have a fingerprint sensor, which is almost common practice at this price. Maybe that's no big deal if you don't secure your phone with a PIN or password, but if you're worried about friends defacing your Facebook page as soon as your back is turned, a finger scanner comes in handy.
In its pricier phones, Sony squeezes the scanner into the side-mounted power button. Here, though, the power button is exactly that – a button. You do get a physical camera button, though, a proper two-stage one that focuses when pushed in half-way. However, I'm so used to touchscreen shooting that I've pretty much ignored it.
Sony Xperia XA1 screen: send more pixels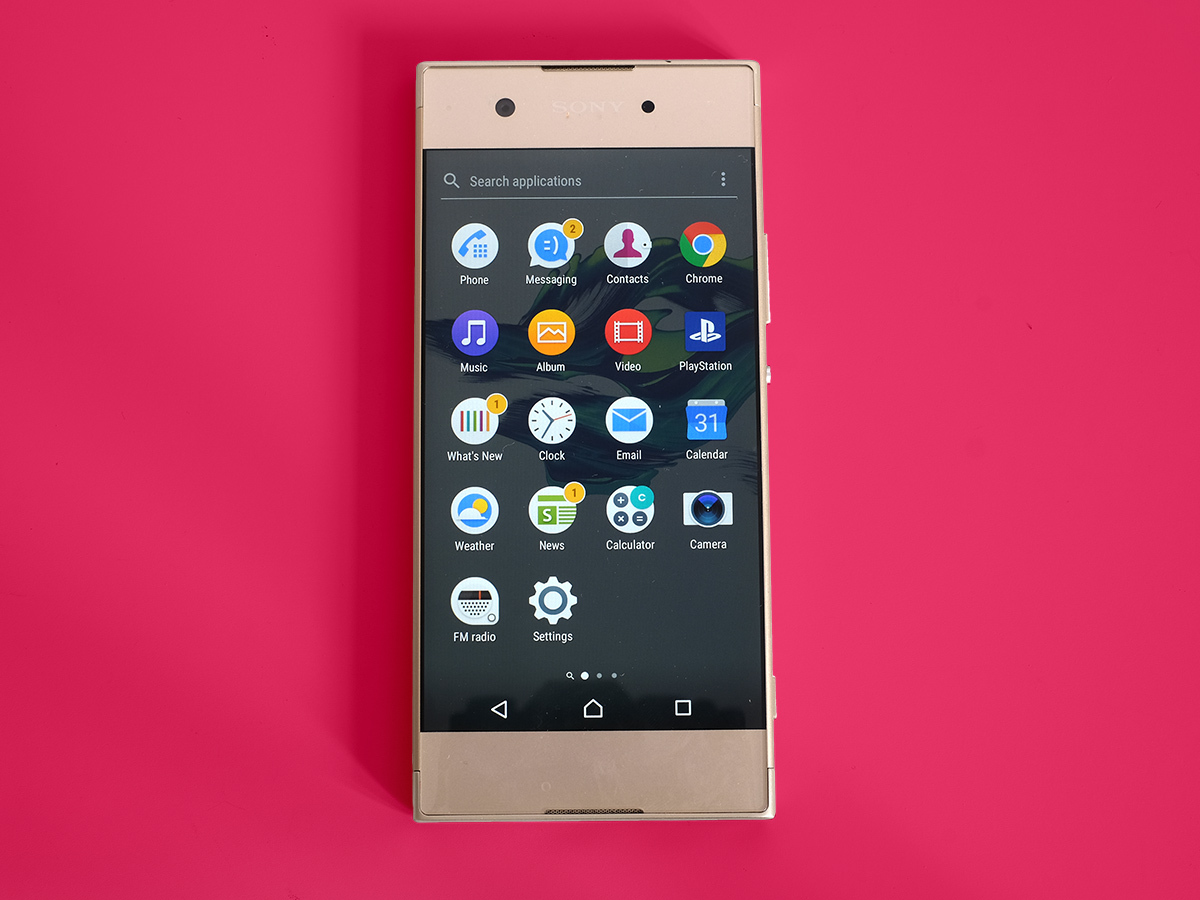 The biggest thing to trip up the XA1? Screen resolution. All the budget kings around this price, like the Moto G5 and Honor 5X, have 1080p displays, but Sony makes do with a 720p panel.
That gets you a display that seems about as sharp as any phone going, but picky eyes will be able to spot the slight pixellation. It's no disaster, but fails the golden test: can you see the pixels? You can here, a bit.
Otherwise, though, it's a decent enough screen. Colours are less super-saturated here than on the more expensive Xperia XZ, without looking weak. Like any good LCD panel, the image doesn't look recessed behind the top layer of the display.
Dig into the settings menu and you'll find a few options to give colours a boost, but there's honestly not much difference between the modes. One also only affects how videos and photos appear – it's a toned-down take on what you get in Sony's pricier models.
Sony Xperia XA1 Camera: pure pixel power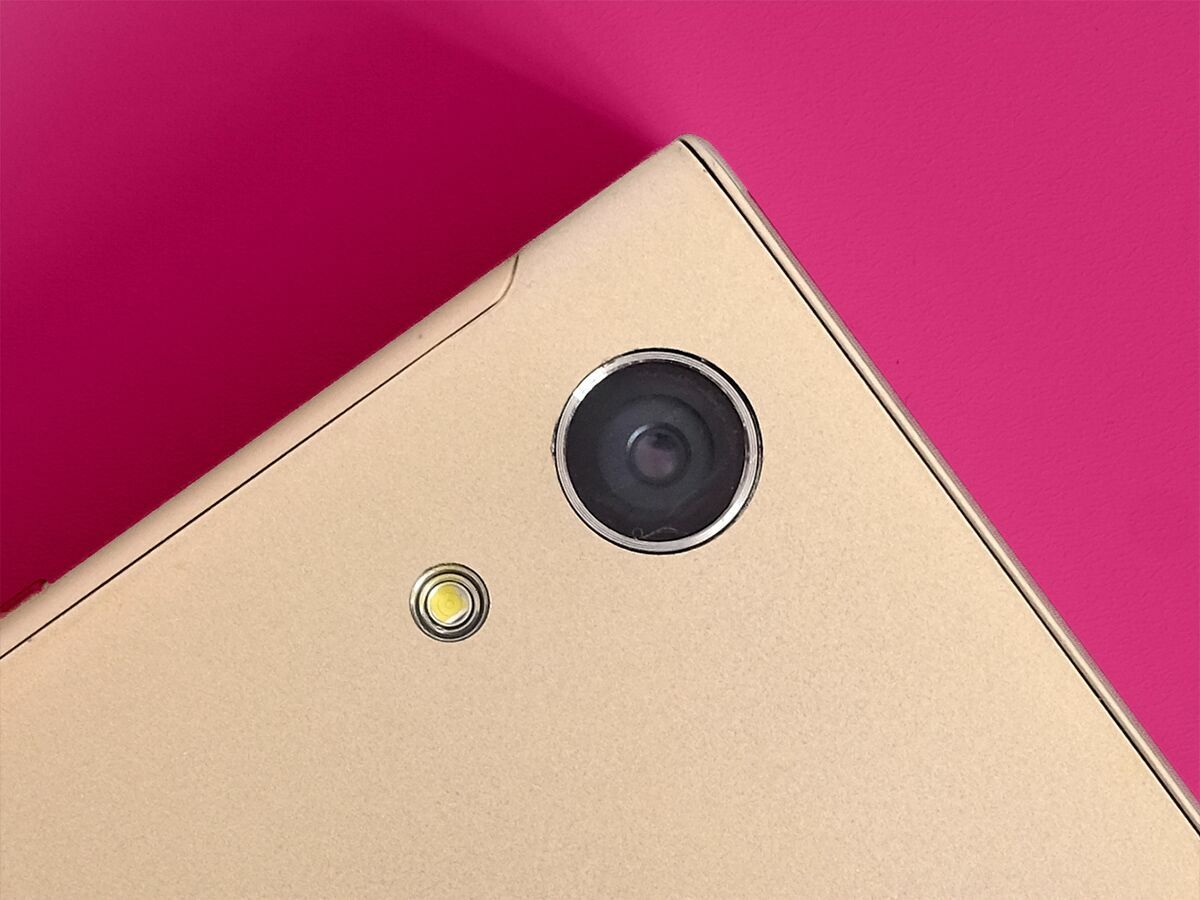 OK, so Sony hasn't overfilled the XA1's screen with pixels, but it has for the camera.
The huge 1/2.3in sensor clocks in at 23MP, which sounds eerily similar to the IMX230 camera module used back in the day on the Xperia Z5. Except now you're only paying a fraction of the price for it.
Sure enough, the camera is pretty remarkable for the money in several respects. Feed it a bright, sunny day and you'll get way more detail than the average mid-range 13-megapixel phone.
Some shots wouldn't look all that different if you snapped them on a dedicated compact camera. The XA1 really does have one of the best snappers you'll find at this level.
It doesn't half do some strange stuff at times, though. Sony's processing is almost psychopathically intense at times, making a couple of our pics look like they've been beaten to death with every filter and enhancement in the Photoshop arsenal. And not in a good way.
Just like the Sony Xperia Z5, images don't look that great when you zoom in to get right up-close with the pixels either. The sharpening and other jiggery-pokery Sony gets up to doesn't make the Xperia XA1's images look all that natural. Go easy on the zoom and you'll take some stunners, though.
Back to the bad stuff: the XA1 struggles badly with close-ups. It just doesn't seem to be able to focus close enough for macro-style photography. The phone also feels the burn when you try to look at your images post-shoot. Even when looking at pics taken a week ago, heading into the gallery still means waiting a second for the full quality of the shot to pop in. It's a minor point for real people who don't spend afternoons peering at pixels, but is a reminder the Xperia XA1 isn't a super-powered phone.
Night shots aren't too exciting either as, like other Xperia handsets, the XA1 doesn't have optical image stabilisation. It's the most effective way to improve the night photo quality of phone cameras, and is missed here.
The one last stab (I promise) is that image sharpness takes a dive as you reach the edge of the frame. It all goes a but mushy, like a painter who ran out of steam after painting the figure in the middle of the frame. The lens clearly isn't that great, although the same has applied to previous Sony top dogs.
Most of the issues I've griped over here also plagued old Sony flagships – but now you're getting a similar experience for well under half the price. Not bad, right?
The XA1 also has a neat autofocus selfie camera. Most phones have fixed focus front cameras, the assumption being you'll pretty much always use it at arm's length. But this one is a bit more versatile. It doesn't get you the unusually high-end tech of the rear one, though. It's just a decent budget selfie machine.
Sony Xperia XA1 software: Same old Sony tricks
It's got Android 7 underneath, but the XA1's custom Xperia interface feels almost identical to every other Sony phone – including those big money flagships.
This is an old-school take on how Android should operate, one that looks at some of the things Google has done over the past couple of years and says "nah, we prefer it this way, thanks". For example, you have a lot more control over how your apps are arranged and the apps menu comes in pages rather than as a great big scrolling feed.
There are themes too, and you can even choose the screen transition animation. In other words, it's a typical custom Android UI.
Sony's special trick is that it adds a lot, without once seeming to overcomplicate the software. Keep things as they are out of the box and you'll see familiar home screens and an apps menu as clean and simple as any out there.
Android puritans might take issue with it, of course. For example, there's a 'bonus' screen to the left of the apps menu that shows off some 'recommended' apps for you to download. Most of these are staples many may want to consider, but there are also 'promoted' pics. Unless I'm getting serious pound-shaving value for money, I don't like to see ads in a phone's interface.
Sony, as ever, also adds a bunch of its own media apps, meaning there's more preinstalled than in something like the Motorola Moto G5. These are long-standing media player, music and photo album apps that basically replicate Google services in Sony style. There's a TV guide in the media player that may appeal if you have fond memories of rifling through the Radio Times years ago, though.
Sony Xperia XA1 performance & battery: A LITTLE LETTER LAG
The Xperia XA1's interface is one most people won't have big problems with, then. It's fairly responsive too; the only performance complaint I have is that in some apps, tapping in text sometimes seems to lag behind your fingers.
This is a little weird, as the XA1 is well-specced for a 720p phone. The MediaTek Helio P20 CPU is an octa-core chip with Cortex-A53 cores, paired with a decent 3GB RAM.
It soundly beats the Moto G5 in Geekbench 4 with 3676 points to the Moto's 2600-odd. It's a peppy setup, and you may be able to ditch the keyboard lag by trying a different keyboard app. Sony uses Swiftkey as standard, but you can always switch back to the standard Google keyboard.
Games run very well on this phone – even high-end ones. It comes down to a combo of a reasonably powerful processor and a really-not-that-demanding screen. The Helio P20 is designed to handle phones with up to 1080p screens, and this one is only 720p.
It might go all-out on performance, for a mid-range phone at least, but clearly battery life wasn't top of the priority list. You get a 2300mAh battery, and its stamina is perfectly, predictably, un-inspiringly ordinary.
On days I didn't punish it too much with podcasts or by gliding down a YouTube time vortex, the Xperia XA1 would reach a level just low enough at bed time for me to want to plug it in, in case it died during the night and I missed my alarm.
With heavy use, though, the XA1 would die before the end of a working day. This isn't so bad you should be put off buying one, but it really is only just good enough. Anecdotally, the Moto G5 seems to last a bit longer.
SONY XPERIA XA1 Verdict
The Xperia XA1 is a pretty neat upgrade to last year's Xperia XA. Its camera has been given a serious shot in the arm, making it one of the best — if not most consistent — smartphone snappers at the price.
Sony has also kept the petite, narrow design that makes this series of phones seem that bit more elegant than most low-mid Android phones. These aspects seem so carefully positioned, so it's a shame that other parts fall behind.
No fingerprint scanner and no Full HD display make it lag behind the Moto G5, and the occasional performance trip-up is disappointing.
That said, if you're after a phone so slight it'll slip in and out of your pocket without touching the sides, look no further. Just don't tell the pickpockets.
Tech specs
| | |
| --- | --- |
| SCREEN | 5in, 1280×720 LCD |
| CPU | Mediatek Helio P20 |
| MEMORY | 3GB RAM |
| STORAGE | 32GB on-board, microSD expansion |
| CAMERA | 23MP, f/2.0 rear w/ phase-detect & laser autofocus, LED flash. 8MP, f/2/0 front |
| BATTERY | 2300mAh non-removable |
| OPERATING SYSTEM | Android 7.0 Nougat |
| DIMENSIONS | 145x67x8mm, 143g |
Stuff Says…
Smart-looking and affordable mid-range phone with more megapixels than the rest
Good Stuff
Slim, with a narrow waist and smart looks
Unusually powerful camera
Bad Stuff
720p screen
No fingerprint scanner
Some occasional performance issues