Sphero RVR review
An all-terrain, app-controlled vehicle that's great fun for coders and newbies alike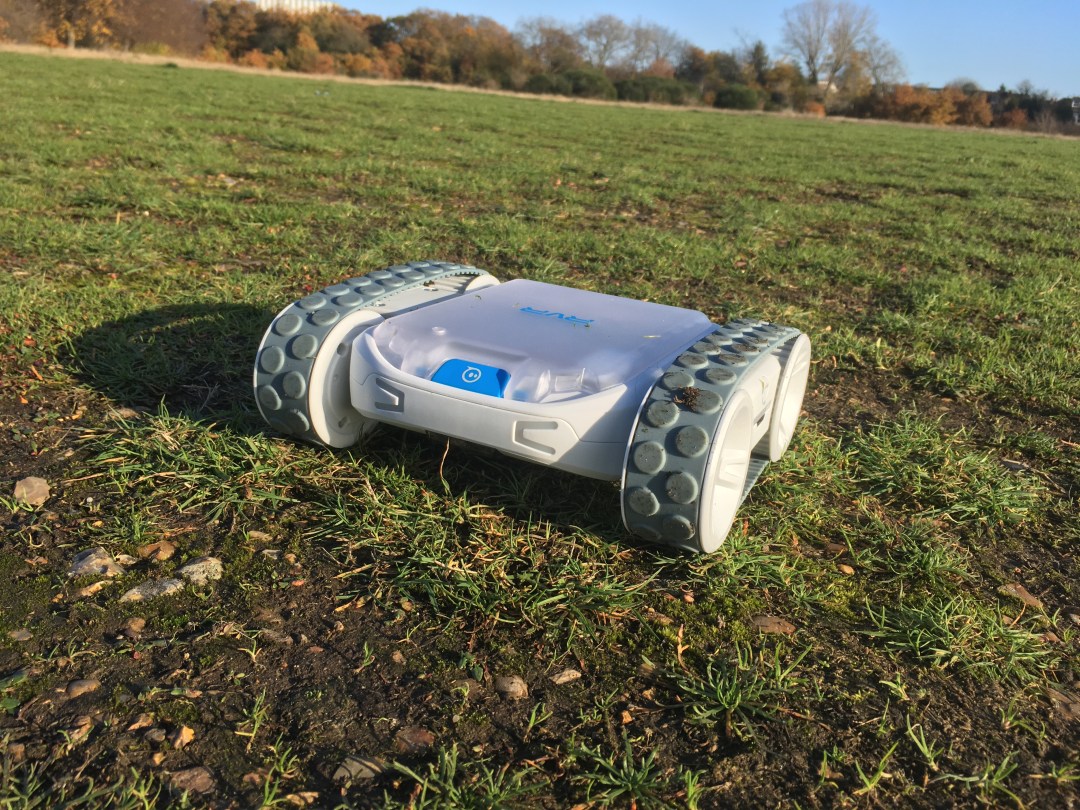 Sphero is best known for the Bolt, a little app-controlled ball you drive with your phone, as well as its various movie tie-in robots. They're cute. Twee, even. But its latest product, the RVR, is basically a monster truck you can programme yourself.
It's similar to the company's Ollie – a racing robot that can handle the great outdoors – but on steroids. It's bigger, faster, and brasher, but more sophisticated too: as well as taking coding instructions from the app on your smartphone, it can take its orders from a Raspberry Pi or BBC micro:bit. Meaning there are far more features to play with.
Here's how we got on.
Design: All-terrain, all the time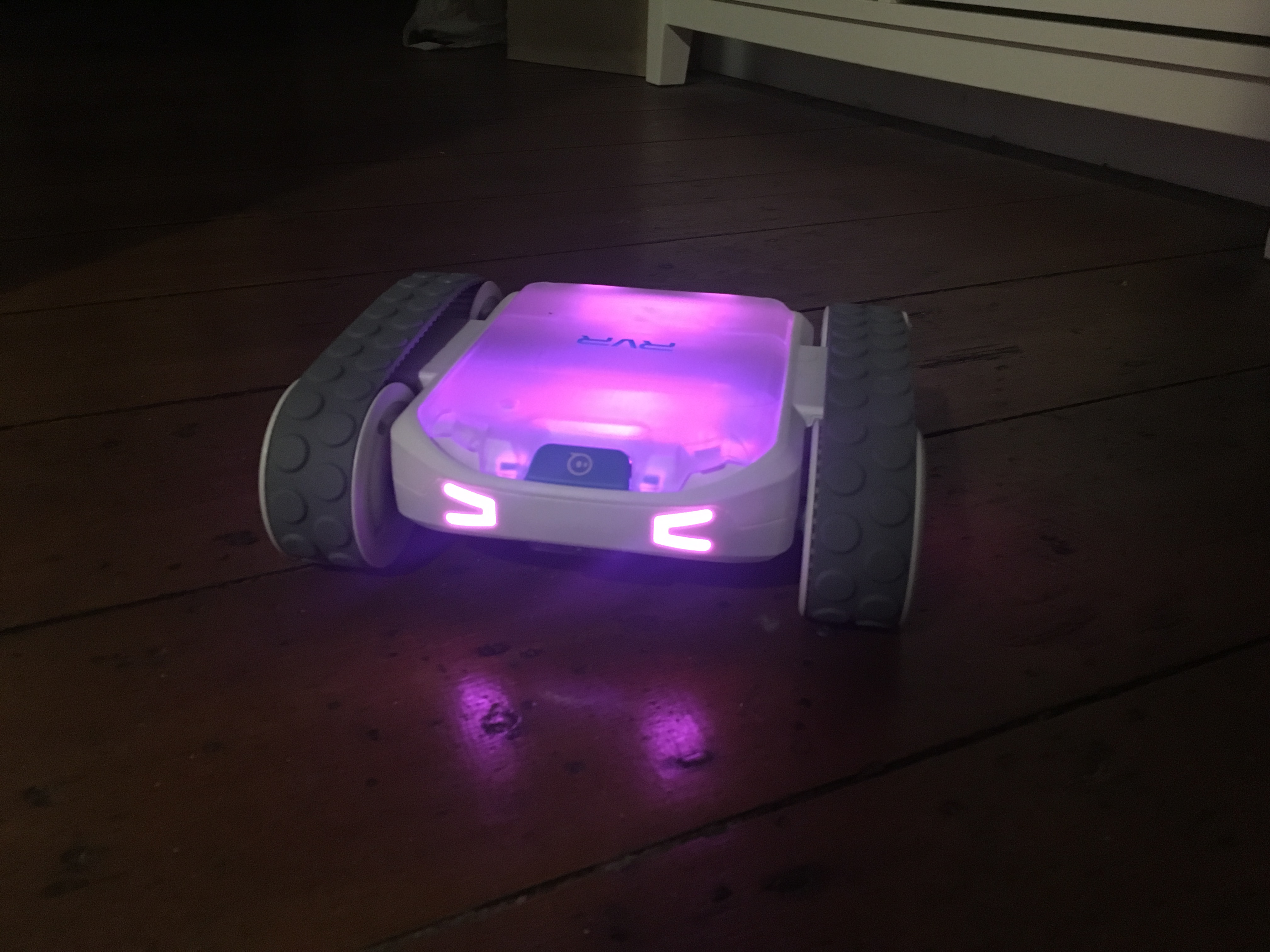 While coding robots might conjure images of spindly little devices, the RVR blows that stereotype out of the water. And then runs it over with its tank treads.
Sphero describes it as "the go-anywhere, do-anything programmable robot", and it's not kidding. Its all-terrain treads make a satisfying whirring noise as they turn, like there's some highly sophisti-ma-cated workings going on. The chassis itself is solid too, and feels like it could withstand a knock or two.
And it did. We took it to our local playing field on a particularly muddy Friday afternoon and were pleasantly surprised with how it performed. The uneven grass – churned up from months of Sunday league kickabouts – posed no trouble for the RVR, nor did the bigger divots. It even powered through the deepest puddles we could find. The only problem is cleaning the mud off afterwards.
It's also very easy to set up and get going. Open the battery compartment using the supplied tool, slide the battery in, and you're good to go. A light lets you know when it's powered up, and you can change its colour easily using the app. Simple.
You don't need to get coding to start using it, you can just use it as a remote control car you drive using the app on your phone. Which means it's good to go right out of the box.
The handling can take some getting used to. The steering is very sensitive, and it took a while for us to stop crashing into everything in sight. A word of advice: it's best suited to wide open spaces where it has room to roam, unless you want to dial down the speed and have it crawl around at a snail's pace. But what's the point of that?
Our Bluetooth connection dropped a couple of times, too. But overall it has impressive range, and is great fun to drive.
Features: Hella complicated, or hella simple
This is where it gets technical. If you want to do more than just drive it through puddles splashing onlookers – not that there's anything wrong with that – the RVR has a host of programming options to play with.
Using the Sphero Edu app (the same one that controls the Sphero Bolt, and other Sphero robots), you can programme the 'bot to perform a series of actions. For example, you can have it turn at a certain angle, move forward for a set number of seconds, flash its lights, make noises and even say phrases. Perfect for terrorising toddlers and pets.
The app is pretty simple to use, and is suitable for all levels, from beginners to experts. New to the world of robots? You can doodle a route on-screen with your finger, and watch the RVR drive it. When you're ready for the next step, you can set actions by blocks; these are basically predetermined sets of actions. All you have to do is fill in the blanks to personalise them ("drive forward for XX seconds", for example) and choose what order they go in. It's so simple a child could master it. Which is kind of the point, given Sphero's intention to have RVR in classrooms across the country.
Text programming is more complicated, as it requires you to enter JavaScript code. But as with all of these options, you hit the green Start button at the top to set the RVR off following your instructions.
As we say, the RVR also plays nice with mini coding computers like the Raspberry Pi, BBC micro:bit, Arduino and Sphero's own littleBits. We didn't have any of these to hand, so couldn't test them out. But considering you can modify the RVR with add-ons like a robot arm, we predict coders are going to love it.
On-board sensors include colour, light, IR, a magnetometer, accelerometer and gyroscope, so you have plenty of options at your fingertips. You can even take photos and videos of it in action using the in-app camera, and record your adventures from the RVR's viewpoint using an optional add-on camera (which costs extra). Perfect for adrenaline junkies.
App: Drive, code, program, smile
If you've used a Sphero product before, you know what to expect from the app. Though unlike some of Sphero's other robots, this one only works with its Edu app, not the Play one. A streamlined user experience? Maybe. Or maybe a sign that the RVR is a more serious piece of kit.
Either way, Edu is pretty user friendly. The Home screen contains a Feed with Sphero projects other people have shared online, the 3D Models tab lets you dissect each 'bot in an exploded 3D diagram and see what makes it tick (it's safer than taking it apart yourself), while there are the usual Profile and Settings tabs too.
The Programs tab along the bottom is where you create and store your predefined actions for your RVR, and where you see others shared by people in the Sphero community. Activities lets you see instructional videos, while Drive lets you jump straight into the driver's seat and get going with no coding necessary.
In other words, playing with the RVR can be as simple or as complicated as you want. You could spend hours constructing the most intricate and contrived routine imaginable, or just gun the motor and tear it up, loosey-goosey style. The app is great for both.
Downsides? The app wouldn't connect to our RVR on one occasion, but topping up the battery fixed that issue. And the app can seem a little crowded, especially at first glance (there's a lot going on). But spend some time with it, and you'll reap the rewards.
Sphero RVR Verdict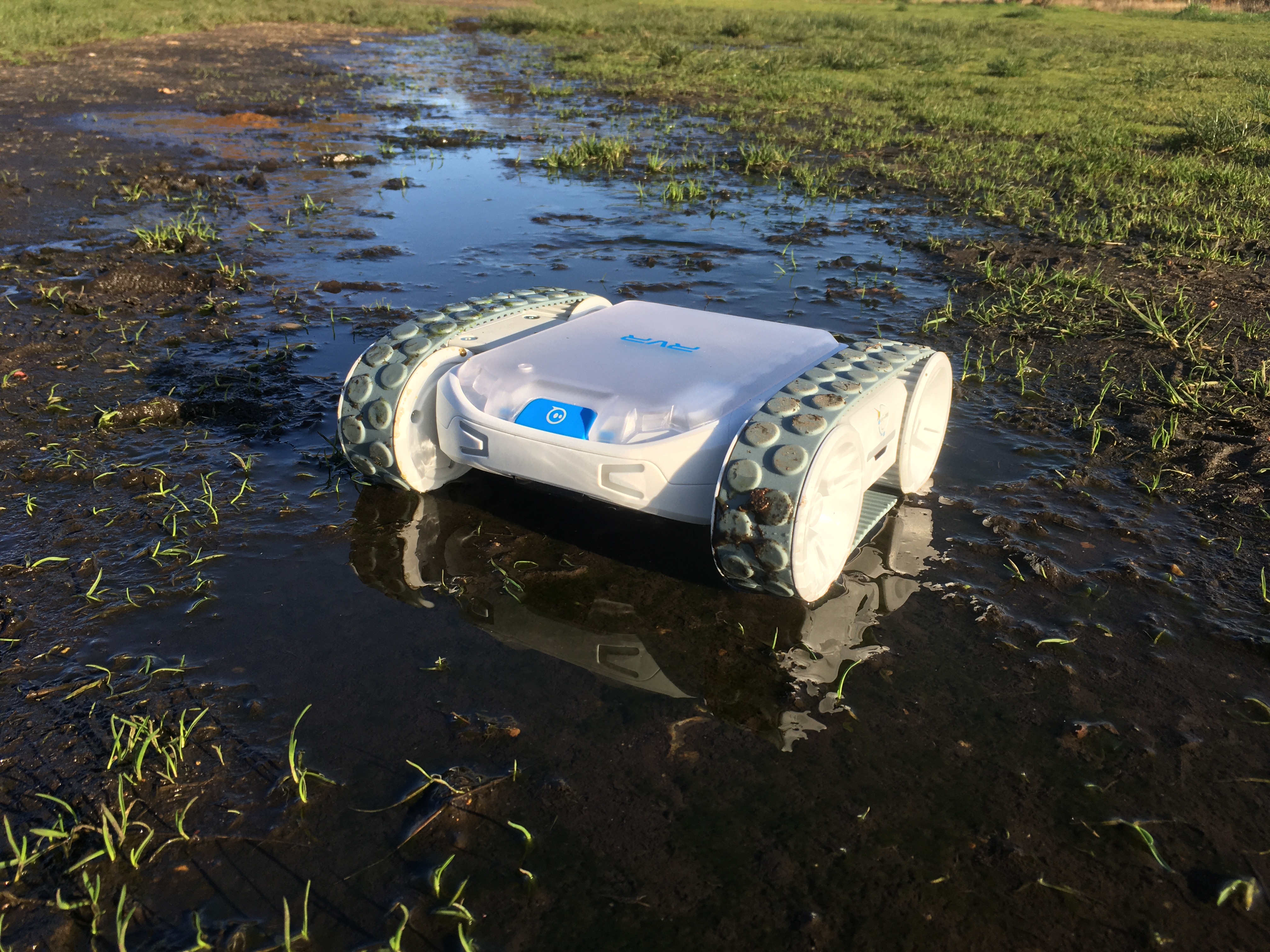 Combining fun and serious is a tricky balancing act. Some coding gadgets are all steepled fingers and furrowed brows, but go too knockabout and you risk veering into wacky territory. The RVR pulls it off perfectly – it's a fast, fun, all-terrain vehicle you can throw about without worrying about it breaking. But it also has serious coding chops, being compatible with the best low-cost programming machines around, opening up all sorts of possibilities for those willing to put in the time.
Turned off by the mere mention of the word 'coding'? Give the RVR a try. You might just be converted…
Tech specs
| | |
| --- | --- |
| Sensors | Colour, light, IR, magnetometer, accelerometer, gyroscope |
| Weight | 1.36kg |
| Battery | Lithium-ion |
| Connectivity | Bluetooth |
| Recommended age | 10+ |
Stuff Says…
Code it, thrash it around, do whatever you want with it. RVR is the coding robot for the rest of us
Good Stuff
Handles all terrain
Packed with features
Easy to pick up and use
Bad Stuff
Some connection issues
Sensitive steering
App is a bit crowded