Synology DiskStation DS216play review
4K video streaming makes this much more than just a backup box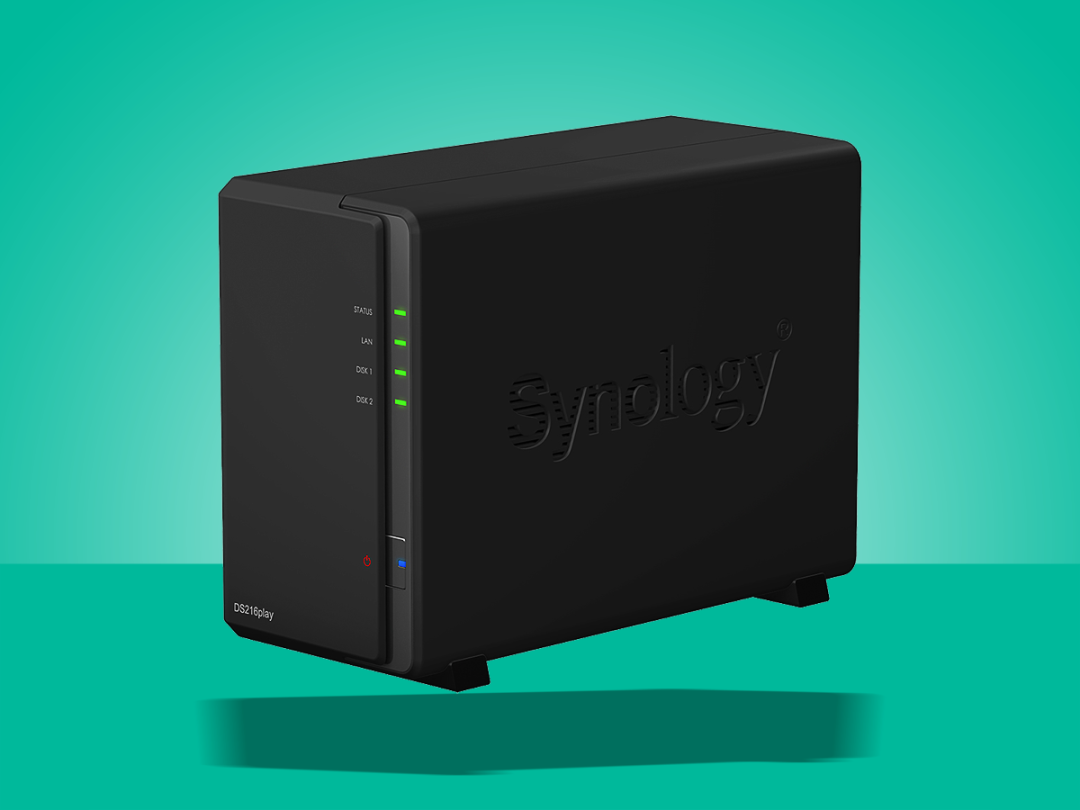 So you've filled your PC's hard drive with massive 4K video files – but how the heck are you supposed to get 'em on your snazzy UHD TV?
Network Attached Storage might not sound like a sexy solution, but a film- and TV-friendly NAS could be the one-box fix you've been looking for.
Synology's DS216play will handle all all your streaming video needs, plus it'll back up your photos, music, and all the other files you'd forgotten were still hiding in your Documents folder, so a failed disk doesn't spell disaster.
BOX CLEVER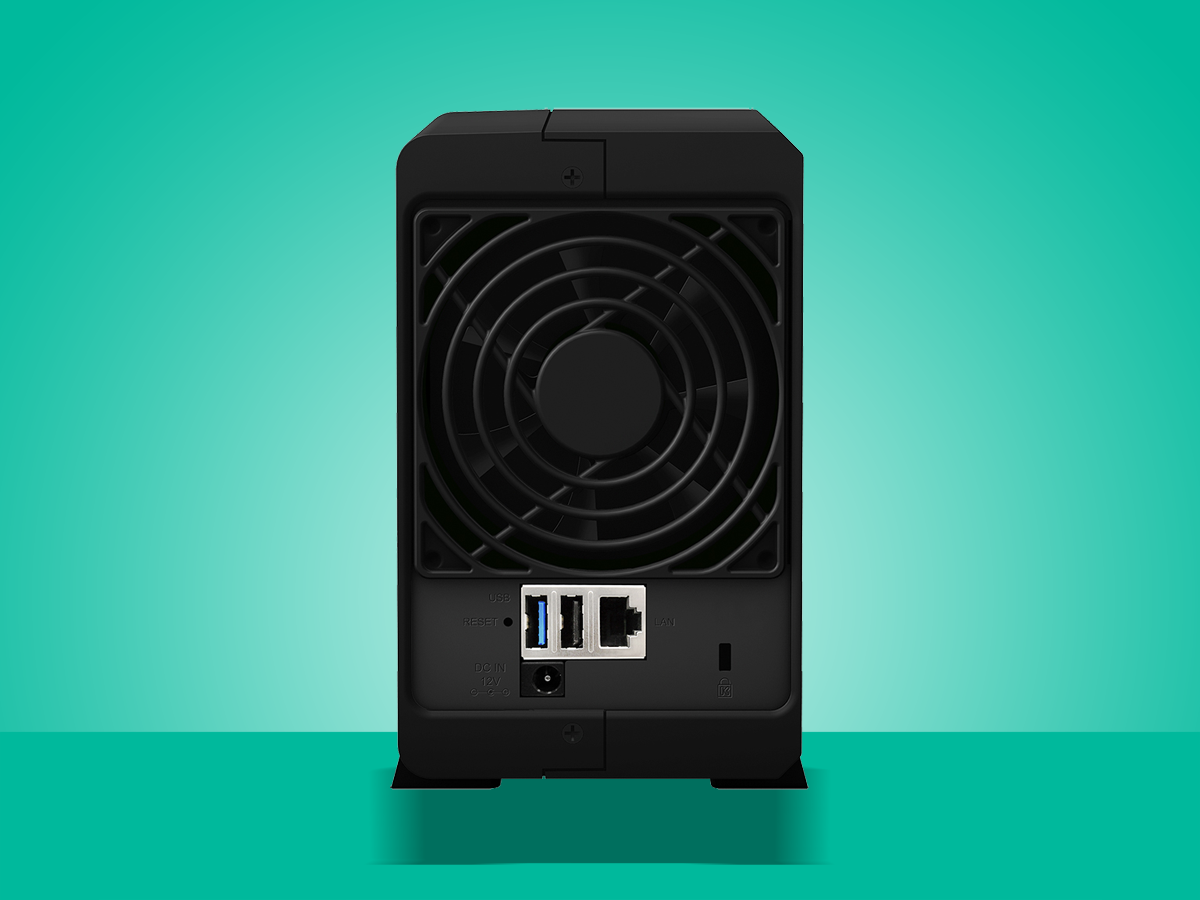 From the outside, the DS216play is little more than a black plastic box. Pop it open, though, and you'll spot space for two 3.5in hard disks.
It can handle a whopping 20TB of storage, if you've got the cash to buy such capacious disks, but we settled for a pair of 6TB Western Digital Red Pro drives, which are purpose-built for NAS boxes like this.
You'll need to break out the screwdriver, as it doesn't come with disks pre-fitted. It's just like fitting a hard disk in a PC case, and takes a few minutes tops. Slot-loading would have been nice, but would have bumped up the costs.
There are cheaper, single-bay alternatives to the DS216play, but you'd be missing out on the raison d'etre of a NAS – fault tolerance. Mirroring your data across two drives, in case one fails, makes sure you aren't left in the lurch and can always recover your files. Hard disk drives aren't immortal beasts, after all.
There's nothing up front, unlike earlier models which has front-facing USB ports and SD card slots. Those could have been handy, but shifting the USB3 port to the back does make for a neater-looking unit.
The bigger omission? No HDMI for playing your videos files directly on a 4K TV. You'll find one on rival kit from QNAP, but here you're forced to stream your films and TV over a network.
SOFT-WHERE?
You've got to manually load Synology's DiskStation ManagerOS onto the NAS, but it's about as hard as getting out of bed. Just plug in power and an ethernet cable and heading to finding.synology.com in your web browser.
It'll find the drive on your local network and walk you through the install process, set up user accounts, and give you a shortened web link for accessing your files remotely from any browser, without changing any tricker router settings.
Then Bob's your Father's Brother. It's all very useful indeed.
APP IT UP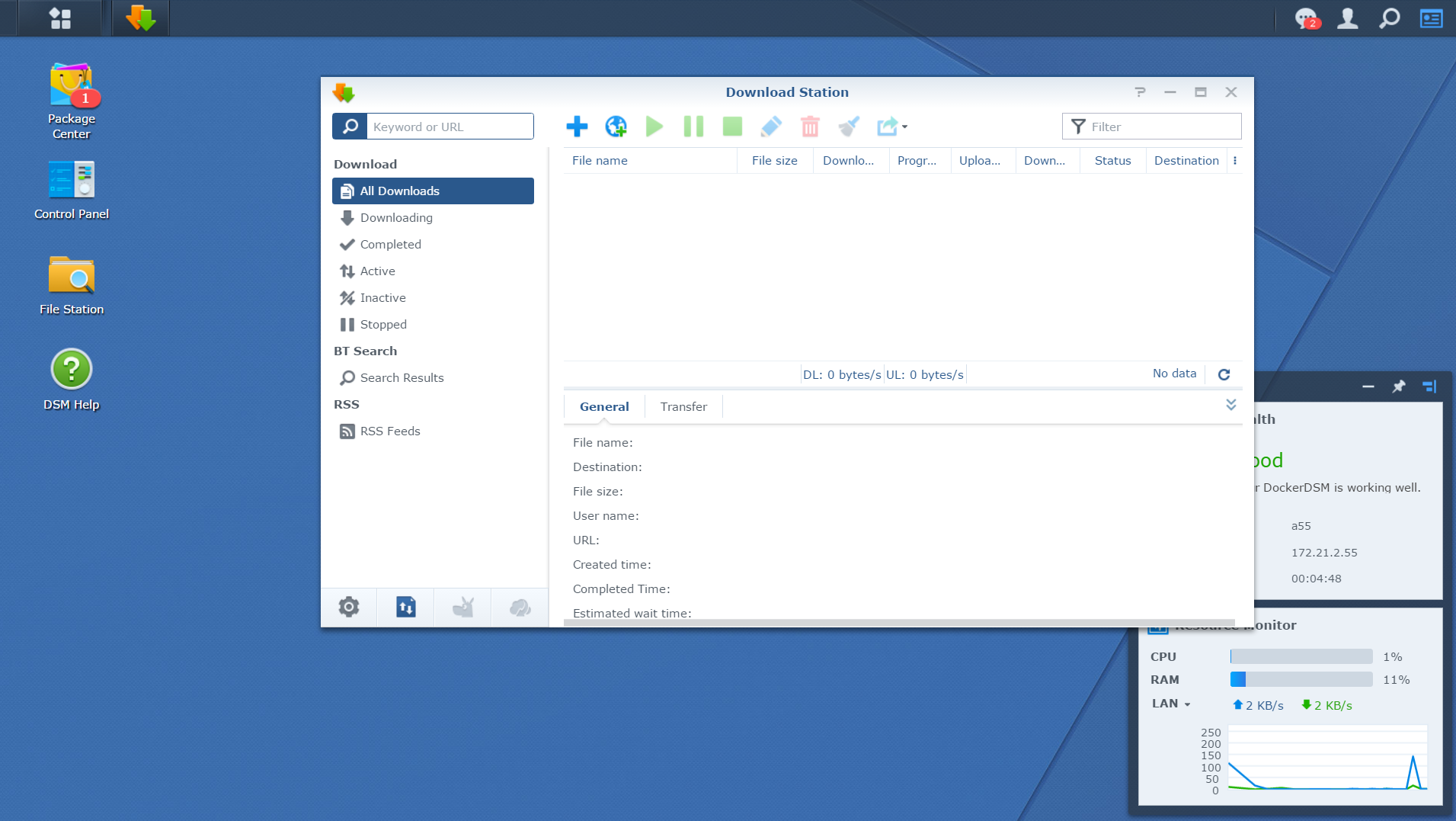 The DS216play shows up as a network drive on your PC, so you can drag and drop all your files right onto it – but that's not even half the story.
Diskstation Manager, Synology's web-based UI, is more like a mini operating system, with a desktop, standalone apps and a Windows Explorer-style menu system that'll make it feel instantly familiar.
A handful of apps come pre-installed to get you started, with most having iOS and Android counterparts to add to your phone for easy access. The backup app was, as you'd expect, a delight to use, ensuring your vital files across all your devices are automatically stored for safe keeping, both locally and to the cloud via Google Drive or OneDrive.
Among others in the arsenal are Plex, a downloading app for Torrents and their filthy pirate ilk, and Synology's own Plex-like Videostation app that presents movies and TV eps in a very Netflix way.
STICK A 4K IN ME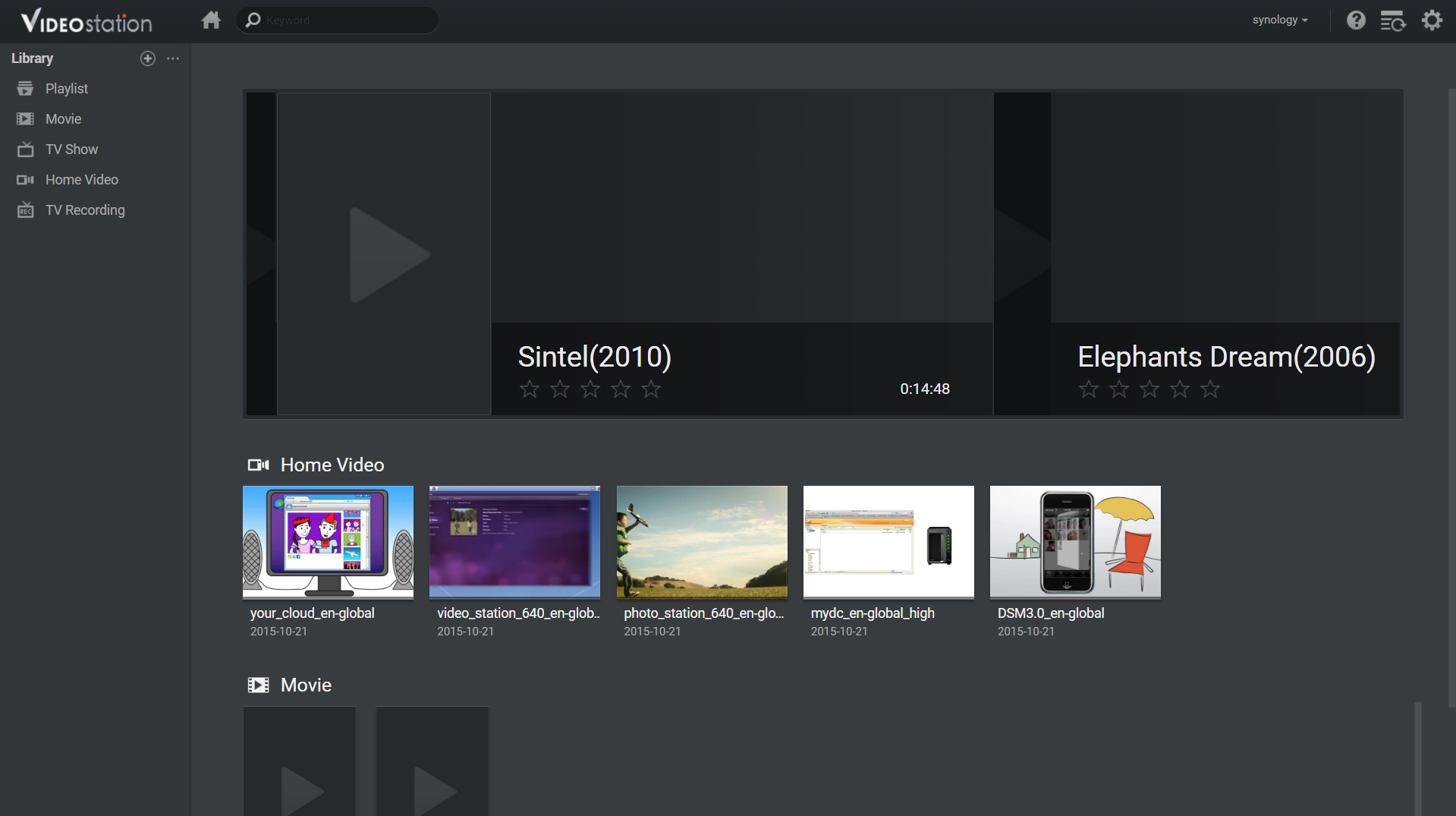 Video playback really is the biggest reason to pick up a DS216play – it's got a 1.5GHz CPU and 1GB of RAM designed purely for transcoding 4K video files and streaming them across your network to just about any device.
It'll step down file quality for mobiles and tablets, but stick to native resolution if your TV supports 4K. Or at least, it's supposed to – in our testing, things weren't always silky smooth. 4K transcoding is disabled by default on lower capacity drives, which could be a problem if you were planning on using an SSD instead of a hard disk.
It's also seriously selective with file types, refusing to play Ultra HD video recorded from a smartphone, or anything with a 5.1 surround sound audio track. The latter was until we enabled that audio transcoder, which was disabled out of the box. You've got to do a lot more digging around in menus and toggling settings than you would with any other streaming stick or service, and depending what you're streaming to, you might be left stuck with a 1080p feed instead of full 4K.
Plex wouldn't play nicely either, saying the DS216play wasn't powerful enough, although Synology's own Videostation app saw no issues. After some trial and error, though, playback was smooth – even with a 40GB UltraHD file to our Chromecast Ultra in all its full 2160p glory.
SYNOLOGY DISKSTATION DS216PLAY VERDICT
If you've built up a huge video collection and haven't yet made the jump to streaming, the DS216play is a handy bit of kit to have around the home. Even if it is coming up on its second birthday, the Synology is still ahead of the NAS game here – stick some disks in it and you've got a transcoding box that'll keep your footage safe once you're done watching.
That said, it is very selective in what videos can be played, selective with what it will stream to in 4K, and needs a fair bit of tinkering to get working more times than not. Perhaps some re-encoding might be required as well before it becomes your ideal one-box streaming solution.
It's got a great OS and a range of very useful apps, although anyone that doesn't feel the burning desire for 4K playback or fault tolerance, there are plenty of simpler NAS boxes out there to keep your files safe. They've got the same UI and apps, and earn a thumbs up from us for simple backup and remote access.
Plus, a Netflix subscription is a simpler (and legal) alternative to sourcing films and TV shows yourself. Just saying.
Tech specs
| | |
| --- | --- |
| CPU | 1.5GHz |
| MEMORY | 1GB RAM |
| CAPACITY | 2x 3.5in hard disk drives, 16TB max |
| CONNECTIVITY | 1x USB3, 1x USB |
| DIMENSIONS | 229x102x178mm, 198g |
Stuff Says…
Selective 4K video playback means this isn't the ultimate streaming box, but it makes amends with brilliant backup and an outstanding OS
Good Stuff
The best OS you'll find in a box like this
Setup is easy as pie
4K transcoding (mostly) hits the mark
Bad Stuff
Some file types are a no-go
HDMI would have been nice
No front-facing USBs