Technics SL-1200MK7 hands-on review
The legendary turntable returns with upgrades for DJ devotees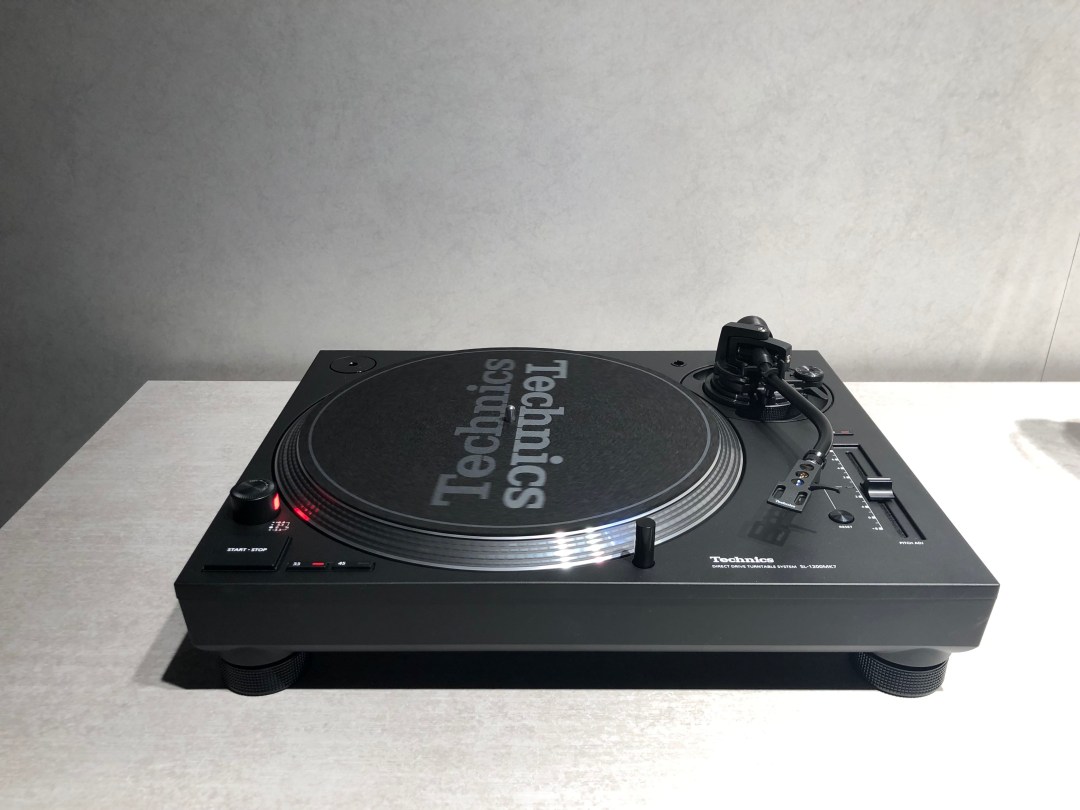 Since emerging like a phoenix from the flames in 2015, Technics' comeback is seemingly complete after announcing its first new DJ deck in over a decade.
The SL-1200MK7 heralds the return of a design classic originating in the '70s and gaining legendary status with world class and wannabe spinners ever since. The turntable retains its iconic styling, but adds upgrades aiming to have crossfading vinyl junkies hooked all over again.
Timing couldn't be better. Vinyl sales grew by a double digit percentage again in 2018, moving nearly 10 million units. Among that crowd is a whole new generation amassing crates of plates and considering DJing in the format.
Even if you have no intention of cutting, mixing or scratching your record collection, you don't have to be a DJ, aspiring or otherwise, to own a Technics turntable.
The SL-1200 series was originally intended for home use, before being adopted by DJs due to its damping and feedback resistance qualities. The MK7 will be sold separately when it goes on sale in the summer for an expected £899.
It represents a change of tact from Technics, which has busied itself with audiophile Hi-Fi separates since its resurrection. It's just a shame People Just Do Nothing has come to an end because the Kurupt FM boys would be in raptures.
However, the MK7 is following in the footsteps of some legendary forefathers, so is the new SL-1200 good enough to grace pirate radio station airwaves and leave us all clambering for a branded bomber jacket?
Design: Better the devil you know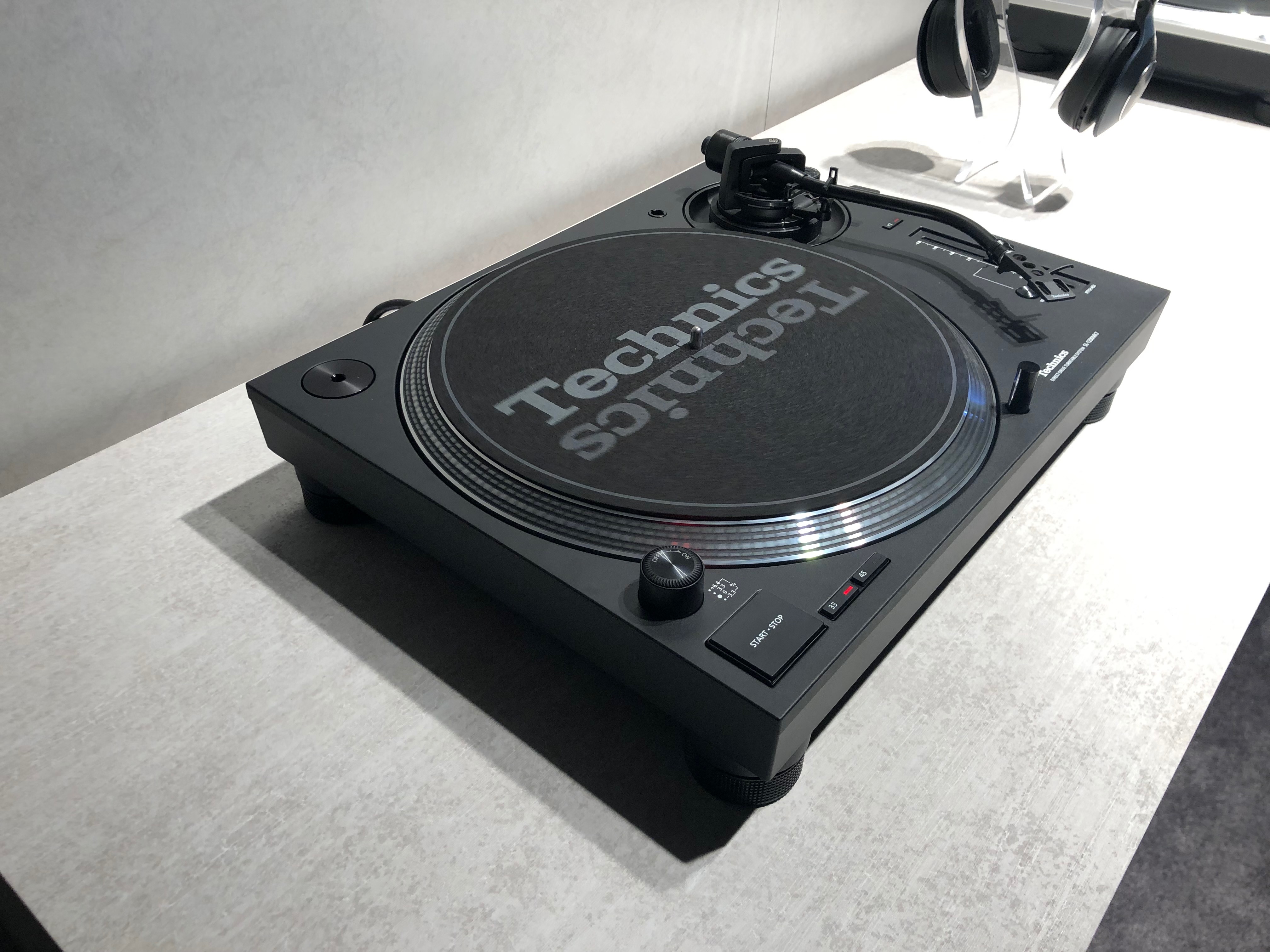 "We wouldn't dream of drastically changing one of the most renowned products in music history," Technics stated at its CES press conference, and they've wisely left what is an industrial design icon well alone. The start/stop button, stylus light, speed selectors, and pitch adjustment controls are exactly where they've always been. If you've used an SL-1200 before it'll be like being greeted by a familiar friend, if you haven't you'll revel in the simplicity. Technics has opted for a fresh matte black finish and it looks really good in the flesh. It should also make masses of sense in party environments where the curse of grubby mitts is prevalent. Dimensions are much for much as they've always been – 12in records haven't changed in size – but the MK7 has shed 1.4kg in weight, coming in at 9.6kg per deck.
Features: Spin spin sugar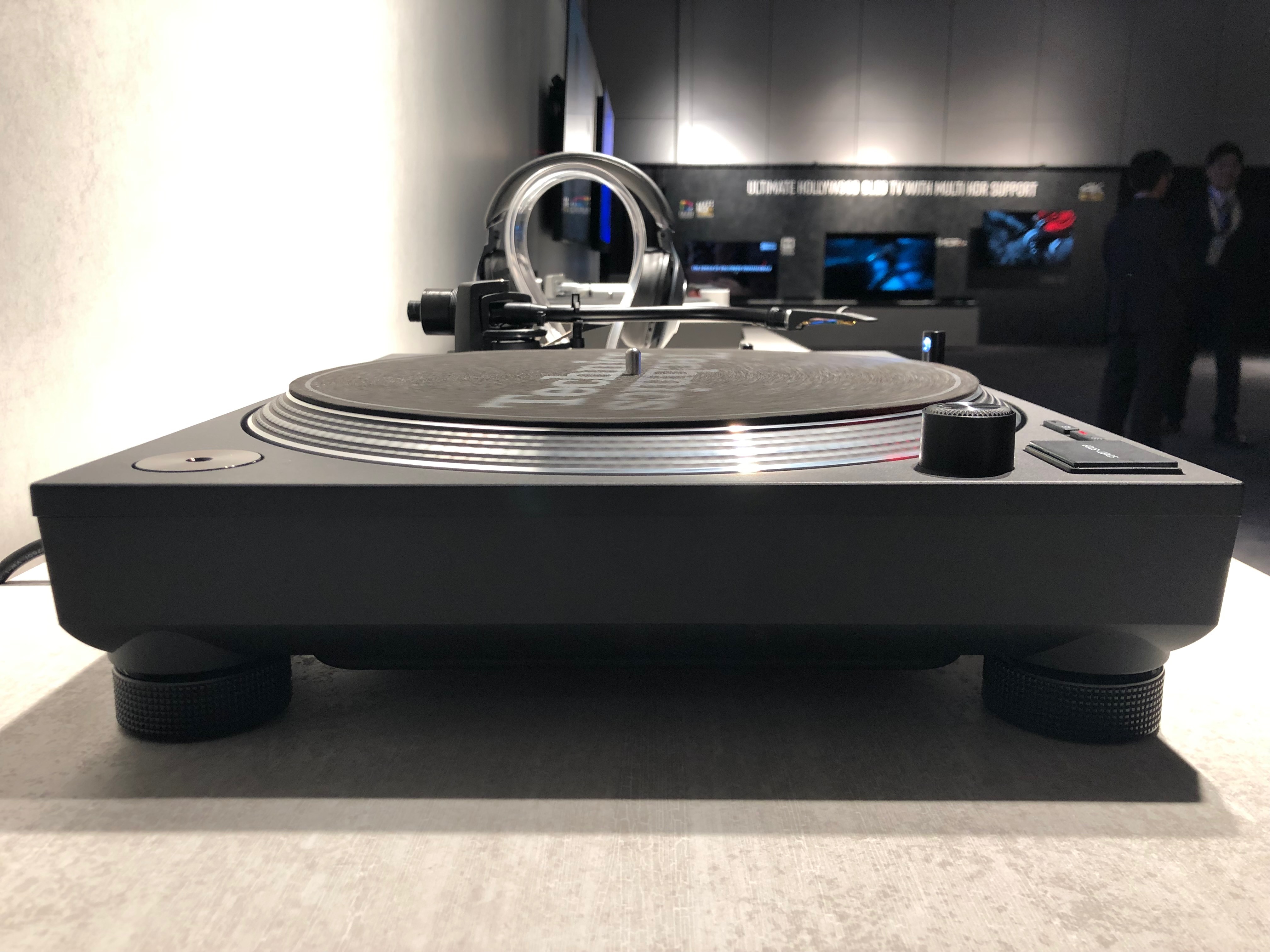 Central to the MK7's operation is a new coreless direct drive motor intended to iron out vibration kinks caused by a minor clogging issue on previous models. Technics has also added a microcomputer to cater for pro-DJ styles like scratching, as well as improve the overall performance. There's the ability to spin records at 33, 45 and 78 RPM, or switch to a new reverse playback mode with a compatible needle and cartridge, by pressing start/stop and a speed selector button simultaneously. Stuff won't be held responsible for the summoning beings from the netherworld should this reveal hidden messages of demonic origin. Elsewhere improvements have been subtle to say the least. Take tweaking magnetic force and spacing to improve torque, a strobe light indicator that can be toggled between red and blue, or the push-down white LED stylus illuminator with a wider beam than before. Scoff if you like, but the biggest whoop might be reserved for the addition of terminals for detachable power and phono cables. Replacing them previously involved disassembling the turntable and getting out a soldering iron. Not the sort of thing DJs carry in their record bag and not particularly convenient mid-set.
Materials: The wheels of aluminium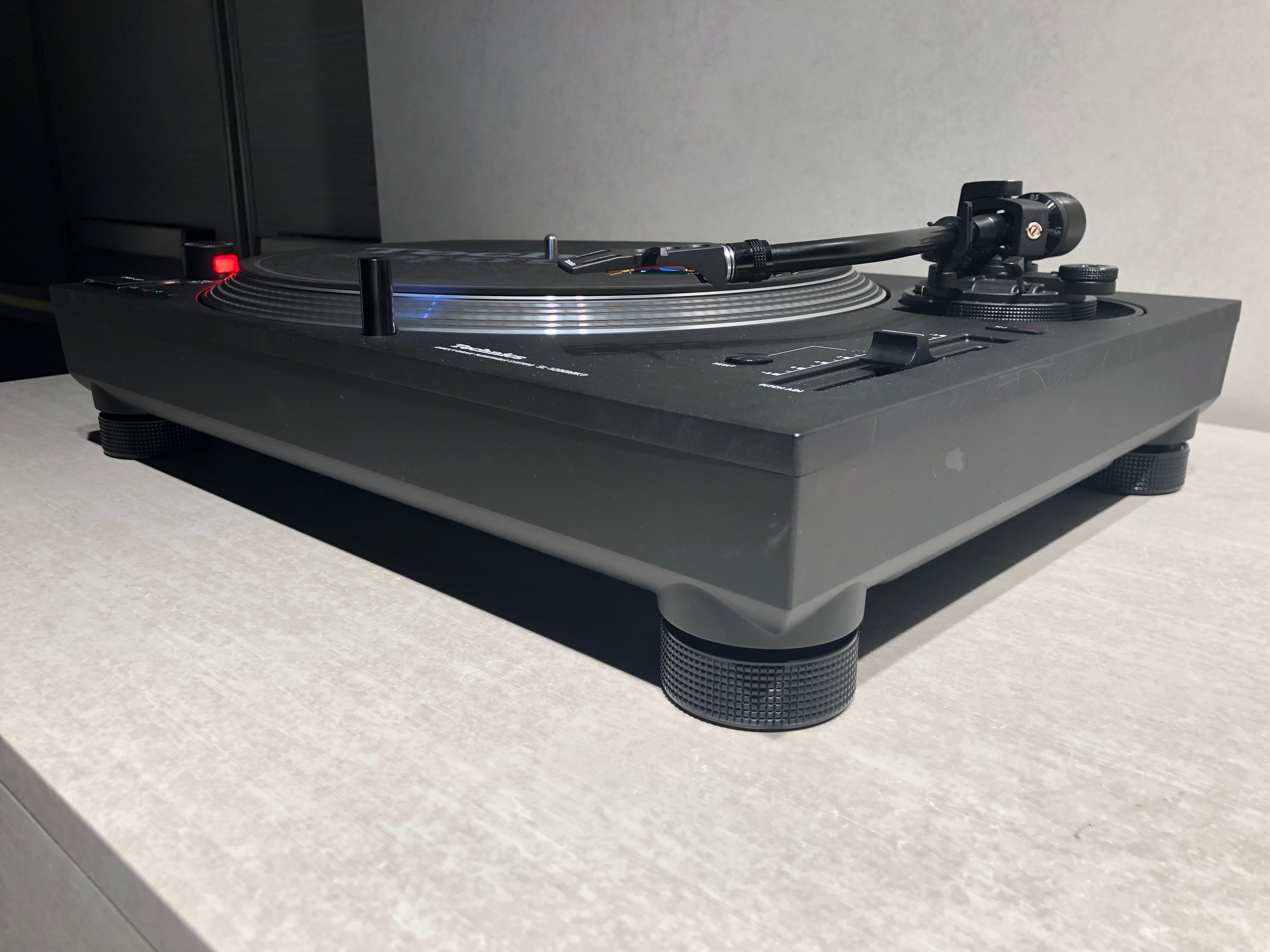 The weight loss mentioned earlier is down to the widespread use of lightweight materials and should bring at least some relief to anyone lugging them from location to location. The chassis is made from a mixture of aluminium and thermoplastic mixed with glass fibres. It's a combination that has trickled down from Technics' high-end turntables and minimises distortion from vibrations in tough environments – ie bars, clubs or Brentford housing estates. Also embracing aluminium are a matching matte black signature S-shape tonearm for minimum stylus jumping and a platter padded out with deadening rubber, again to lessen vibrations. Finally, you get rubberised feet that gently compress under pressure as if the deck rests on hydraulics, and a detachable transparent plastic hood to protect everything when not in use.
Technics SL1200MK7 early verdict
The SL-1200 series has always been considered bombproof, another reason it's favoured by DJs. We haven't been able to physically compare the MK7 with previous models, and it would be unfair to describe this as flimsy, but first impressions are it feels as lightweight as the vital stats suggest. Technics says it has gone to great lengths to ensure the MK7 will stand up to brutal treatment and we hope that proves the case. Adding interchangeable parts is a notable bonus, but not if that's because they need changing all the time. Most improvements are incremental and there for the benefit of DJs, but if you're buying a single deck with the intention of using it as a traditional turntable there's no reason why lightweight materials, multiple playback options, enhanced vibration damping and an anti-fingerprint finish shouldn't please you too. Above all else, the iconic industrial design of the SL-1200 series remains intact giving every generation of vinyl lover and DJs of all levels the opportunity to own a piece of history without paying over the odds for second hand kit.