TomTom Touch review
What percentage pork scratching are you? Press here to find out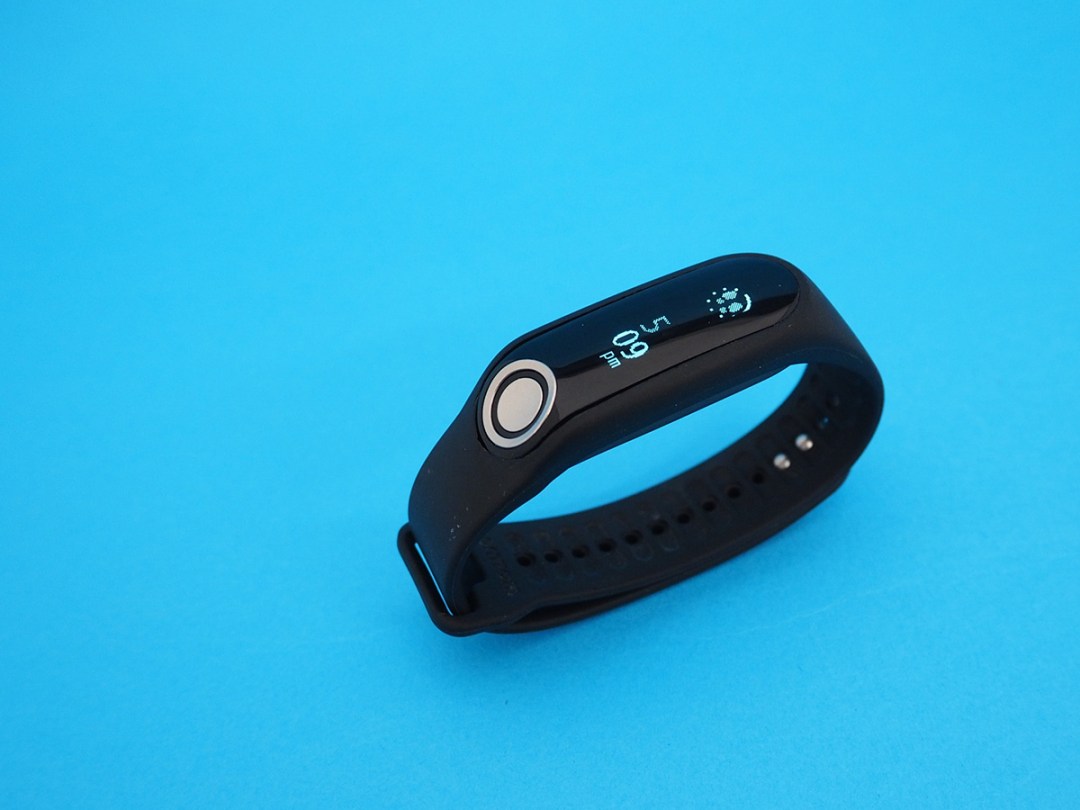 TomTom's latest fitness band has landed at the exact same price as the excellent Fitbit Charge 2. Sounds like fighting talk to me.
It's not an all-out specs war, though. This time, TomTom is trying something a little different. The Touch is the first wearable around that'll measure your body composition on the move.
That means it'll calculate just how much body fat you're lugging around, or exactly what percentage of your sculpted, greek god/godess body is made of pure, quivering muscle mass.
TomTom's got some of the best running watches around, so we were pretty excited to see if this new band really does have the magic touch.
TomTom Touch: Should have called it the swipe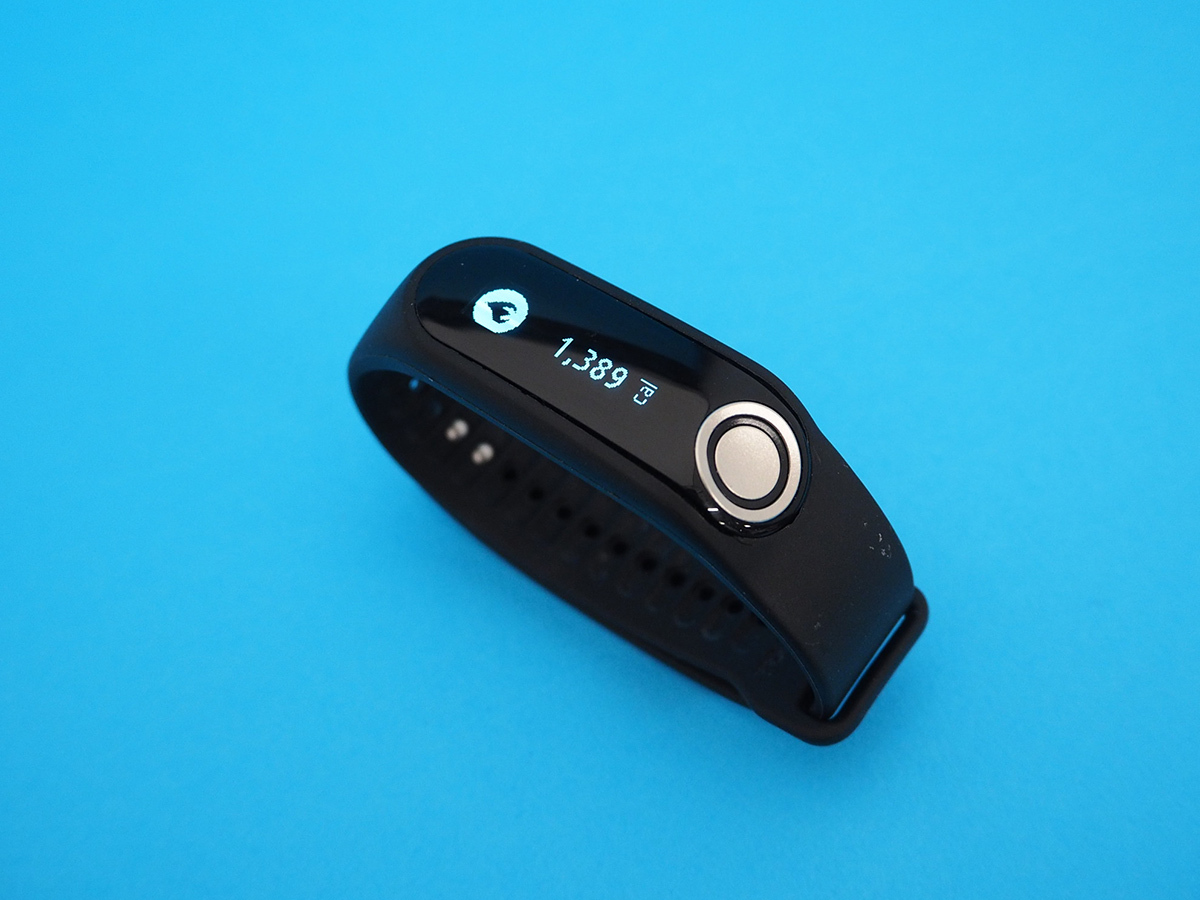 The Touch is an unassuming little module, which sits snugly inside a simple rubber strap for whacking onto your wrist.
There's just one touch-sensitive button, which wakes up the tiny touchscreen whenever you give it a prod. There's no tilt to wake, though: you've got to reach over and press the "button" every time. It's a minor irk, but an irk all the same.
The screen also switches off after just a couple of seconds, so you won't be able to just glance down at your wrist to get a quick readout of your heart-rate mid-run. Even then, you've got to press the button again to wake it.
It's only a little thicker than the competition, so you won't struggle to fit it under a shirt sleeve, and because the tiny module fits neatly within the width of the strap, the Touch actually ends up a bit lower profile than other, similar trackers.
That's great – so long as you aren't looking to use it as a fashion statement.
The Touch's small stature does come at a price though: a very small screen. The display is a tiny little monochrome OLED, just big enough to give you one bit of info and nothing more.
The time, your heart rate, your distance traveled; everything is on its own separate screen. That means you're going to have to do a lot of swiping to find out everything you want to know, which is a real pain while on the go.
Lefties beware
Most people wear watches on their non-dominant wrist, and most people are right handed, so most people will put their fitness tracker on their left wrist. If you're in this majority then congrats, you won't have any problems here.
If you're left handed, though, or just like to rock your watch on the right, you're in trouble.
The Touch's small display means that TomTom have had to get creative with their angles to fit what they want of the screen. Some stuff is written across the wrist, some stuff up the arm, so you're kind of reading everything diagonally while you're wearing the touch.
The screen doesn't rotate, either, so if you pop it on your right instead of your left, you'll be reading it upside-down.
TomTom Touch Strap: RUBBER BAND
The plain, black rubber strap isn't very fetching but, like the tracker itself, it's subtle and made for purpose rather than fashion.
If subtlety isn't really your thing, you can always opt for one of the more colorful straps instead of the default black.
But what if I want to buy a bunch of different coloured straps and swap between them to match my outfit? Fear not you fitness loving fashionista you. You can easily just pop the tracker out of the strap in about a second. It's something you'd better get used to, as you'll be doing it anyway to charge the thing.
The all-rubber band tends to drag around your wrist as you fasten it, which can make it tricky to get a tight fit. You'll need one so the sensors on the underside that detect your heart rate and body composition can actually get a good reading.
The strap is nice and flexible, so the tight fit never feels constrictive, but it does tend to mark your skin a bit. It's not painful, just slightly funny looking once you take it off.
The strap's also only fastened by squeezing two little pins through a pair of holes. This makes it a little insecure, and liable to come undone if it catches on anything.
TomTom Touch Features:
The Touch does all the usual stuff you'd expect from a mid-range fitness tracker: it tells the time, tracks how many steps you've done today, how far you've traveled, how many calories that means you've burned based on your BMI, and your current heart rate.
It also links up to your phone and gives you a little notification when you get a text. It's pretty feature rich, and that's just in the passive tracking mode.
When you decide you're going to take some proper exercise, you can switch into Sports mode. This knocks the heart rate tracker into a constant readout, rather than regular checkups, and throws a timer up onscreen for tracking how long you've been on the running machine/exercise bike/unicycle for.
The real USP, though? Body composition. This is something you'd normally only find in a much pricier set of bathroom scales, and is the first time it's made it to a wearable.
Make sure the Touch is on nice and tight, swipe your way through the menus and press your index finger on your opposite hand to the button. Wait a few seconds and hey presto, the TomTom will tell you exactly how fat you are. Hooray for science, tubby!
Thankfully this bit actually works pretty well, the percentages the TomTom gave lined up roughly with another, dedicated device. Even if the Touch's values were off by a bit, it wouldn't really matter that much. At the end of the day, your fat and muscle percentages aren't that important, what matters is how they change over time. As long as readings are consistent you can track your progress, which is what this kind of thing for.
The Touch is also shower-proof, but not swimming pool-proof. It'll survive your profuse perspiration and won't be fussed by the rain – just don't go taking it for a dip in the sea.
TomTom Touch App: Ready, Set, Go
That tiny screen isn't great for showing detailed data, so you'll be heading to your phone to get the lowdown on your last workout
TomTom's MySports app automatically syncs with the touch whenever you open it (your phone is paired with the band over Bluetooth), and uploads new info to your online profile.
You can set daily goals for steps and calories, with the app giving a weekly goal to aim towards. Clean graphs show you how you're getting on, giving you the motivation to keep on trucking. And really, it's what apps like these are for at the end of the day.
Serious athletes? They've got ultramarathon-ready wearables with advanced metrics and measuring. A wearable like this is meant to get exercise newbies off the sofa, and the app helps with that.
It's annoying that the app needs an internet connection to get anything done, though. Fair enough for storing your data online, but sometimes you're out and about and you fancy just checking up on your progress, without using up some of your precious data allowance.
TomTom Touch Battery: WEEKEND WARRIOR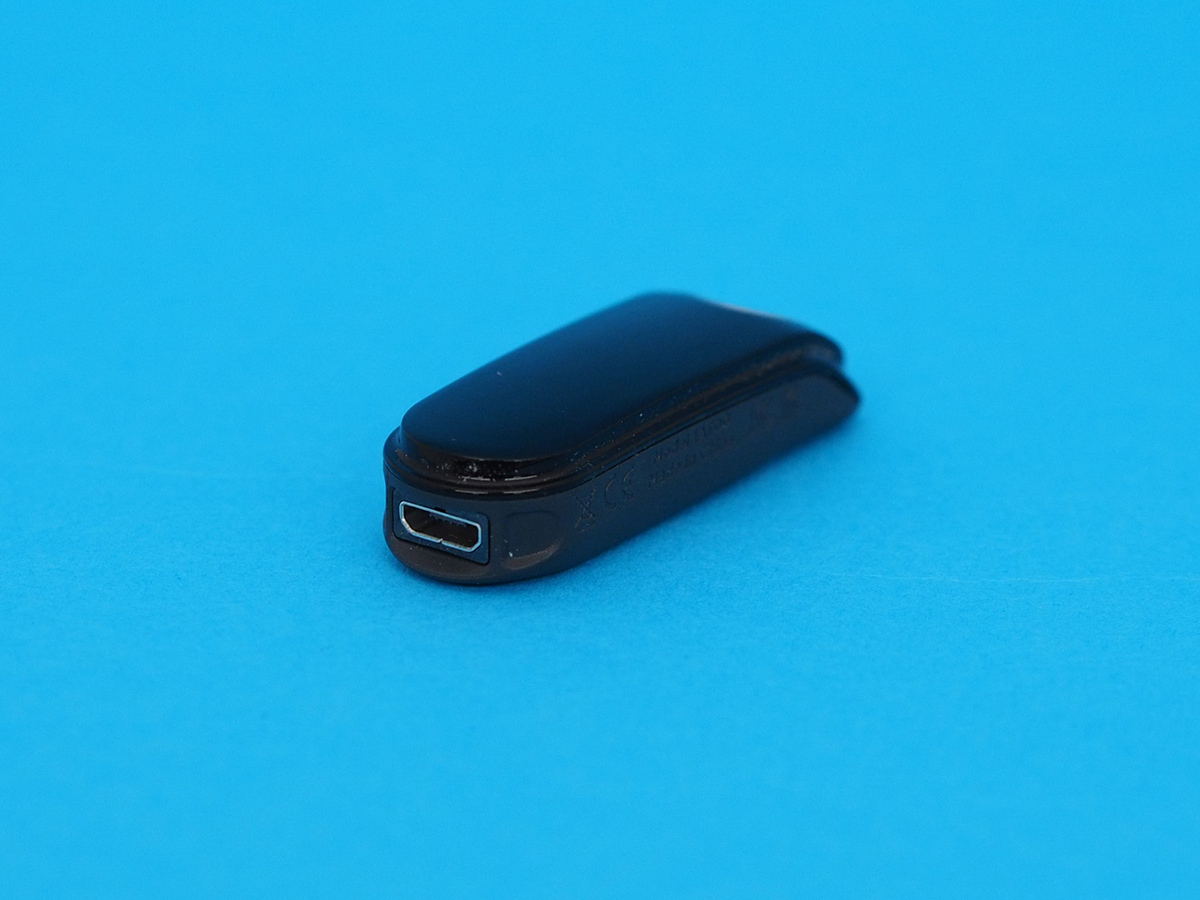 TomTom reckons you'll squeeze five days between charges with a Touch on your wrist, but I struggled to get anywhere near that.
It tended to last about three days before needing a top-up, depending on whether those mornings were lie-ins, or punishing early rises to hit the gym. It's honestly not bad, just not as good as promised.
At least charging is speedy, taking about 40 minutes to go from 0 to full. Remember to top up as soon as you wake up and you should be close to full by the time you leave for work.
The big issue, though, is that there's no way to check your power levels on the Touch itself. You've got to remember to fish your phone out and check using the app. It wouldn't have been hard to add another panel to swipe through, so it's annoying not to have it conveniently to hand.
TomTom Touch Verdict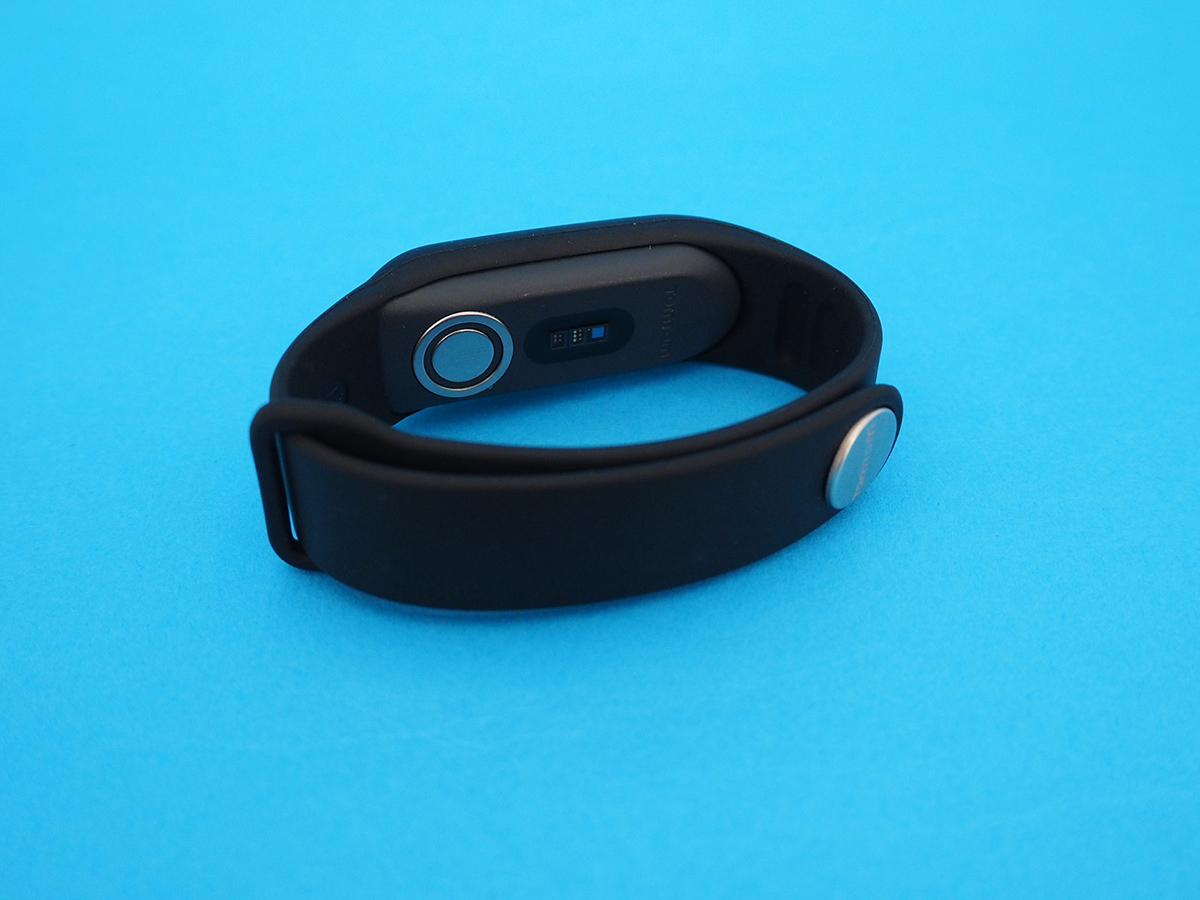 The TomTom Touch is a bit of alright. It's got all the basic features you'd hope to find in a fitness tracker, and keeps tabs on your activity levels well enough.
Three days on a single charge is pretty decent, and it tops up quickly so it doesn't become a hassle. That tiny screen makes getting all the information you want a struggle, though, and the strap is just cheap.
Perhaps the biggest issue, though? Being able to measure your body composition is great and all, but lets face it – you really aren't going to be fluctuating enough to need those measurements just a tap away.
For everything else, the Touch is outdone in just about every respect by Fitbit's price-point rival, the Charge 2.
Stuff Says…
A clever new way to keep track of your fitness, but there's not enough else to make this a tracker worthy of your wrist
Good Stuff
Can tell you just how fat you are
Shower-proof
Low-profile
Bad Stuff
Tiny display
Touch to wake
Lots of screens