UE Wonderboom review
This "grapefruit wearing a corset" is a tough and flexible little Bluetooth speaker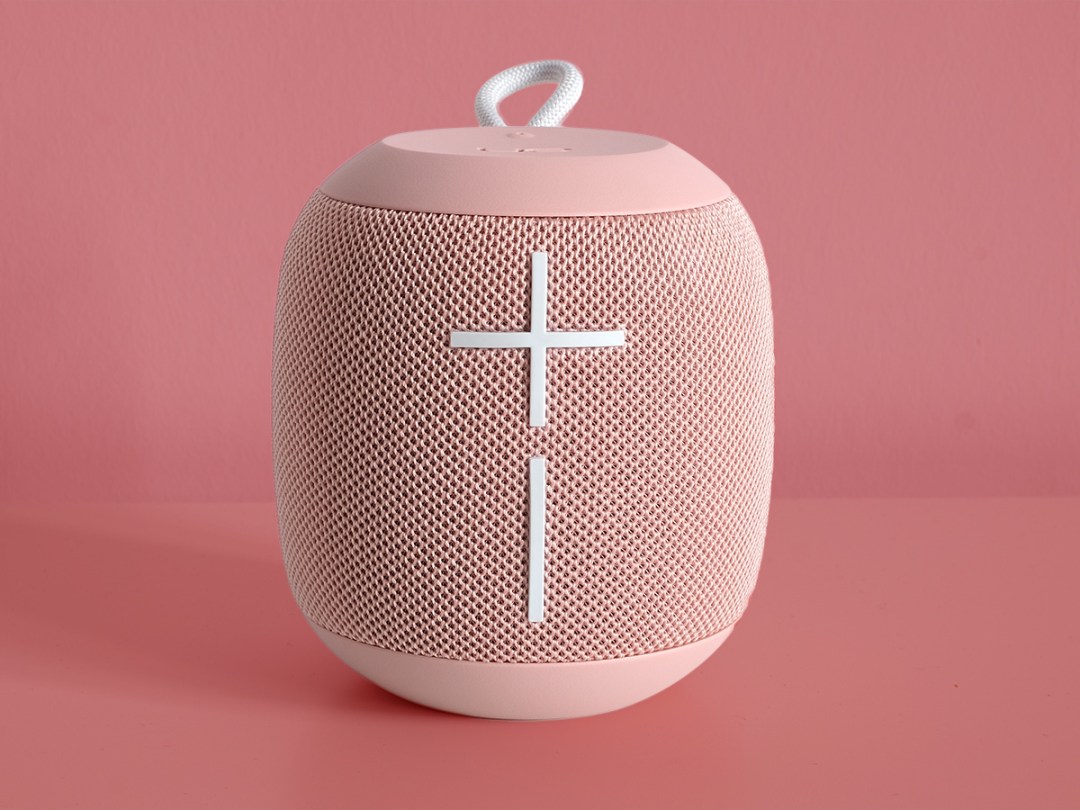 UE laughs in the face of conventional speaker design.
Its Boom is like an elongated coke can, the Roll a dinky discus. This, the Wonderboom, is like a grapefruit wearing a corset.
It's cute, loud and versatile. And it's £89. And while the UE Wonderboom isn't the very best £90 speaker in terms of pure sound quality, it's more powerful than the UE Roll and scores top points for tilt factor. You can't help but love this little thing.
UE Wonderboom design: your new shower buddy
Think of the Wonderboom as a grapefruit or a giant apple of a Bluetooth speaker, if you like, but it's really a sort-of squashed version of the UE Boom. That's probably UE's most popular speaker, an upright tower. This is the Boom's little brother.
It has many of the same features, though. Water resistance is perhaps the most important of the lot in making the Wonderboom stand out from the crowd. It has a woven skin over which water tumbles, refusing to stick.
This works as a team with a rubber port protector on the back so that you can completely submerge the UE Wonderboom in water for up to 30 minutes. I haven't gone as far as to use the speaker in the bath, floating about with the bubbles, but it makes a great shower buddy as there's a flexible hanging cord attached.
Knock a few nails into each room of your house/flat and you have a multi-room system for one. Sort of.
You can also pair two of these speakers using the UE button on the top. The logo itself is a button, one that acts as a play/pause button too. Like other UE speakers, the volume buttons are splattered across the front, truly integrated into the design.
The UE Wonderboom is the sort of speaker you can use anywhere, and take anywhere as long as you have space in your bag. It's a bit bulbous but should be slightly easier to pack than a UE Boom.
UE Wonderboom features: keeping things simple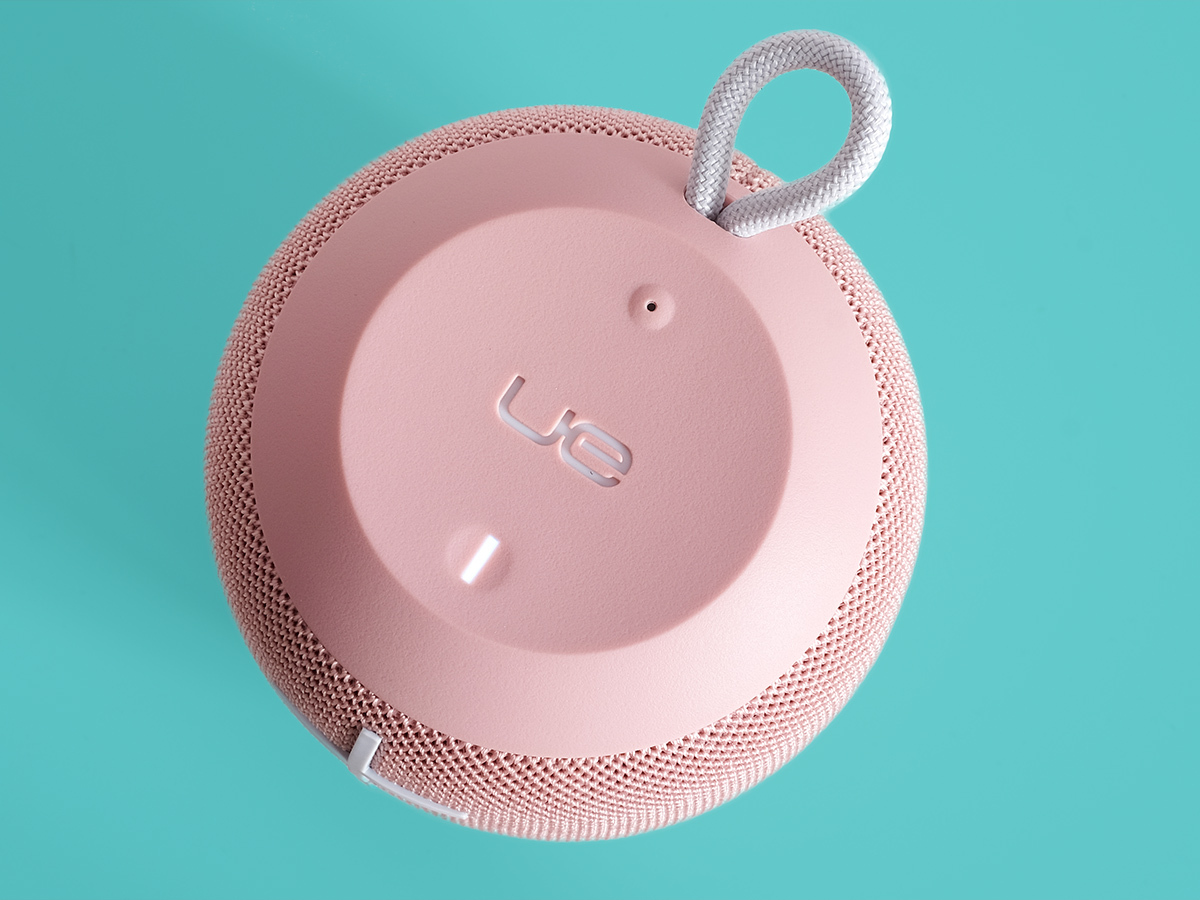 Tech-wise the Wonderboom is pretty simple, though: It's a pure Bluetooth speaker. There's no mic, no NFC and no aux input to let you plug in non-wireless sources. You also can't charge other devices with the speaker. But perhaps that's for the best when battery life is 10 hours: good for a small speaker, but there's not boatloads to spare.
It's really just a lesson that UE has been in the game long enough to know which features a speaker really needs.
UE Wonderboom sound: loud and bassy, indoors and out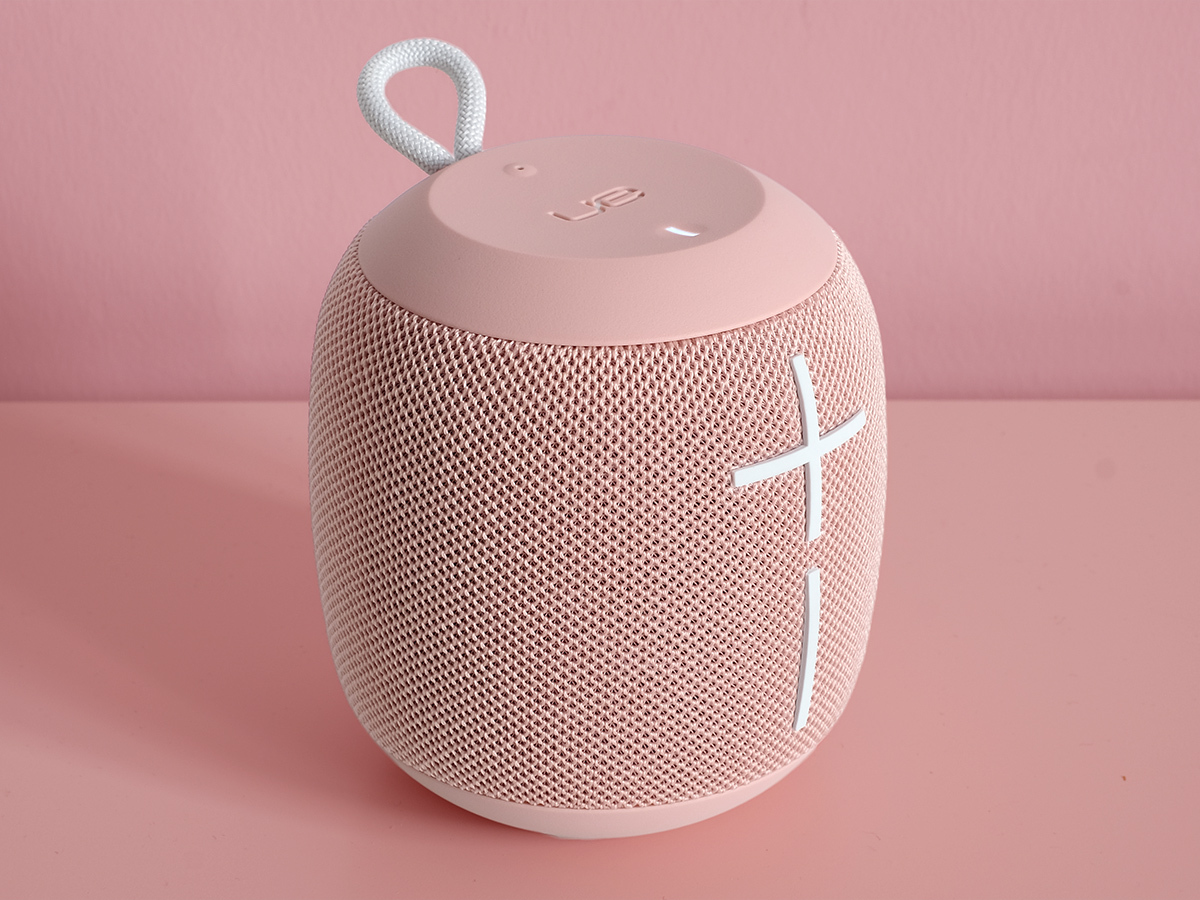 The Wonderboom's best sound feature is that it fills-in the frequencies the UE Roll 2 misses. Until now the Roll was probably UE's best small speaker, but its bass simply gives up at a certain point. This speaker goes much deeper, meaning basslines and kick drums have decent weight to them.
Like the UE Boom, the Wonderboom is also meant to deliver 360-degree sound. Getting my ear right close to the little guy, this seems to involve making the higher-frequency speakers fire out of the sides, and the bass units the front/back. It works very well — put it on a table at the centre of a room and where you sit doesn't matter too much.
You get a lot of the characteristics of a near-perfect portable speaker here. Decent bass? Check. Lots of volume? Yup. Sound larger than the box looks? Definitely.
It doesn't decimate all rivals for sound quality, though. The UE Wonderboom has slightly thin and small-sounding mids, letting the treble and bass do most of the work. As a result, vocals can sound a bit hard through this speaker, you lose some detail, and the sound all-round just isn't quite as full and rich as that of the Jam Heavy Metal or the more expensive Bose SoundLink Mini II. The obvious excuse is that the Wonderboom is smaller. But look at it critically and it's only really smaller in one dimension. It's much less wide, but it is also deeper and taller.
If you only care about sound and the budget, get the Jam Heavy Metal instead. However, as a full package the Wonderboom is great. It's cute, it sounds good and the shove it/hang it anywhere design is going to be a killer benefit for many.
UE Wonderboom verdict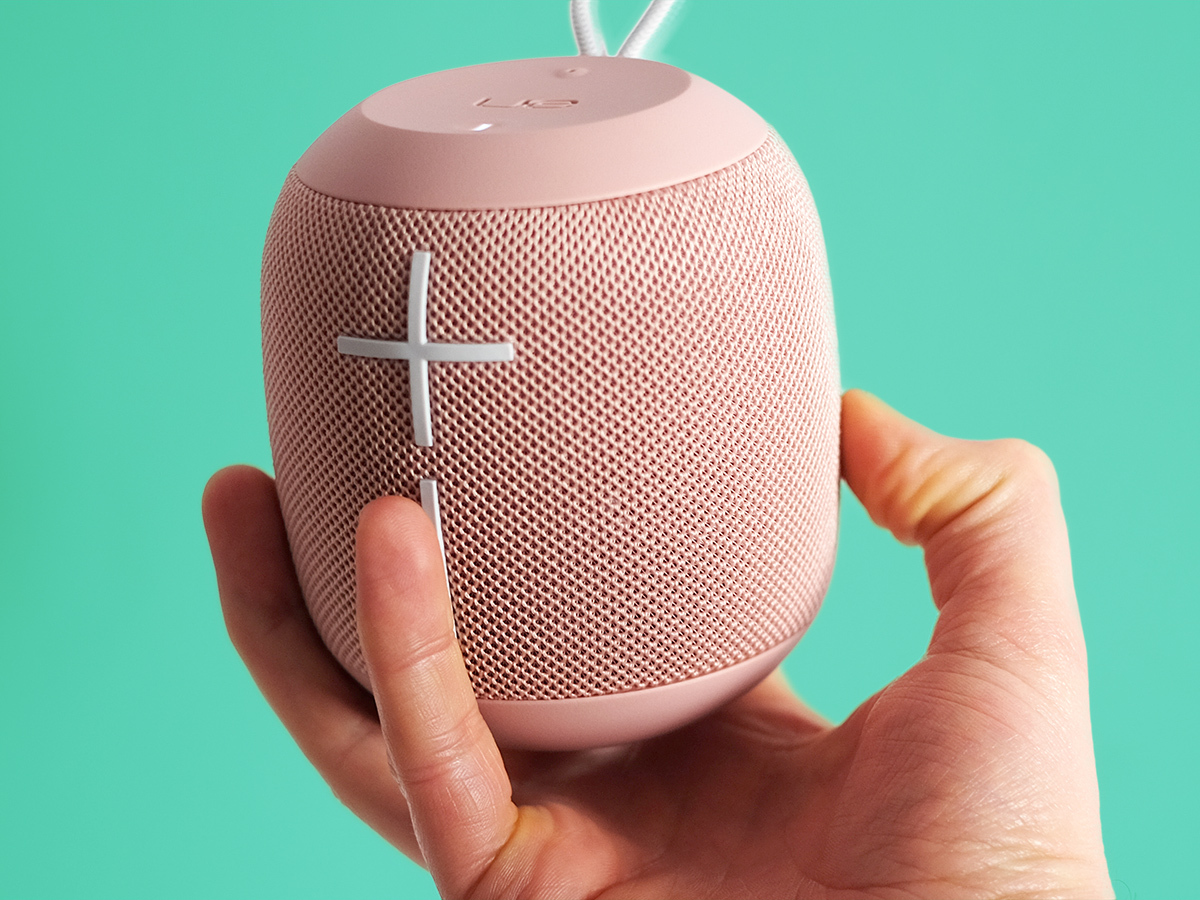 The UE Wonderboom might just be the cutest little UE wireless speaker yet, with the plump lines of an anime character or a bulldog puppy. There's more than just style to this little guy, though, with great water resistance and a flexible cord letting you stash it almost anywhere.
Sure, there are speakers for the same money that sound a little better, and it's those that you should go for if audio quality is all that matters, but the Wonderboom's flexibility and bassy loudness largely makes up for any slight sonic shortcomings.
That's right; this is another belter of a Bluetooth speaker from UE.
Stuff Says…
This little speaker might look cute, but it's a sonic grenade – one you can deploy just about anywhere
Good Stuff
Loud, with decent bass kick for the size
Cute
impressive water resistance
Bad Stuff
Mids are a bit thin/cold, which means vocals aren't as good as they might be