Ultimate Ears Megaboom 3 review
Surprise! An already great Bluetooth speaker is now even better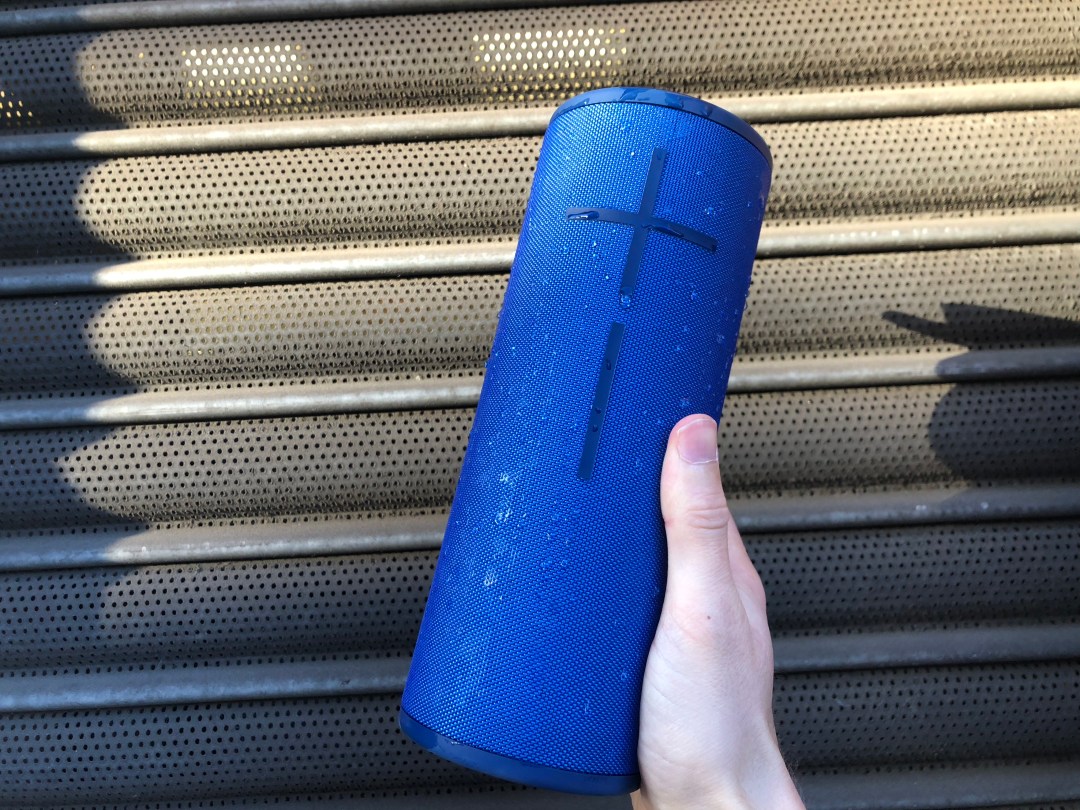 Our imaginary pool parties would be nothing without Ultimate Ears' ever-swelling arsenal of ultra-durable and extraordinarily loud Bluetooth speakers.
We've had plenty of fun with the Alexa-enthused Megablast and smaller Roll and Wonderboom models in recent years, but it's about time the Megaboom was given a refresh.
Sporting a fetching redesign and a couple of fun new features, the Megaboom 3 is a predictably great addition to the line, and you're looking for an all-but indestructible audio companion that you can take anywhere, you likely won't find better.
Design: Mega minimal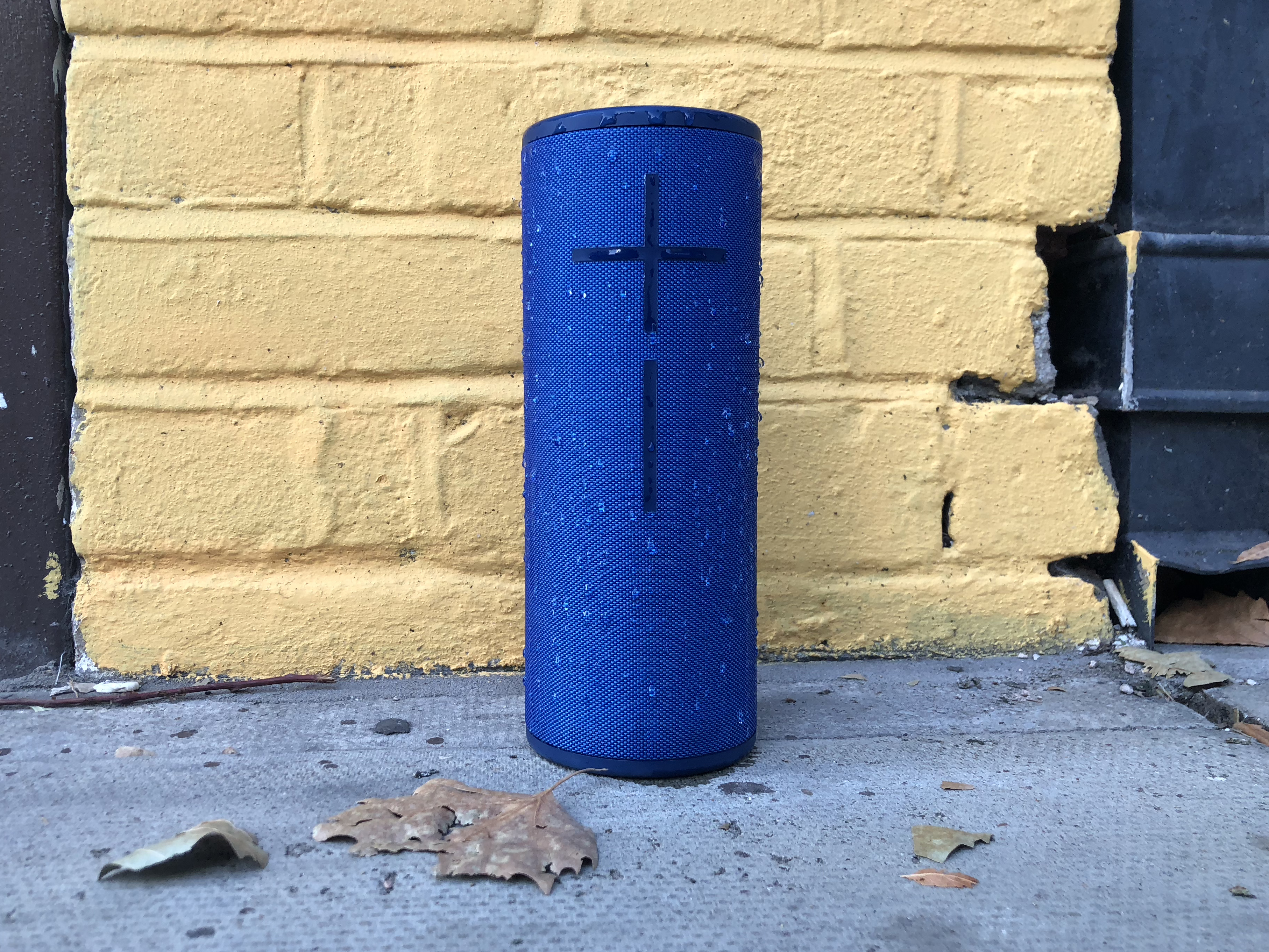 Like its predecessor, the Megaboom 3 still looks a bit like a Pringles can, albeit one adorned in a sort of iridescent two-tone-fabric. Ultimate Ears kindly supplied us with the Lagoon Blue model, and it looks tip-top.
Ultimate Ears prides its speakers on their ability to withstand the roughest treatment. Whether you're dunking it in the deep blue, passing it between pals at a muddy festival site, or accidentally drop kicking it against a tree (hey, it can happen), the tough-as-three-Schwarzeneggers material that encases the Megaboom 3 means it lives up to its name without interruption.
Owners of the 2015 model will notice that volume controls no longer live on a chunky rubber strap running down the front of the speaker. That's gone, leaving the Megaboom 3 look decidedly naked in comparison. In its new exhibitionist guise, Ultimate Ears says you get fuller 360 sound. The downside is that, without their own space, the still enormous plus and minus symbols aren't as easy to find if you're not looking at the device, and they're simply not as satisfying to press. Boo.
There is, though, a thin strip on the back, the bottom of which can be flicked up to the reveal the micro-USB port. The Megaboom 3 can also be charged via the £35 wireless Power Up wireless charging dock, but you'll have to buy that separately.
The other major addition is the modestly-dubbed 'Magic Button' that sits between the on/off and pairing buttons on the Megaboom 3's bonce. We were hoping it'd make it levitate or transform into a labrador puppy, but (somewhat disappointingly) the button's actual functions are limited to music control without needing to rummage for your phone.
A single press will pause/play, while double pressing skips through tracks. If you're an Apple Music or Deezer subscriber, long pressing keys up your choice of up to four preloaded playlists.
Features: It's a (kind of) magic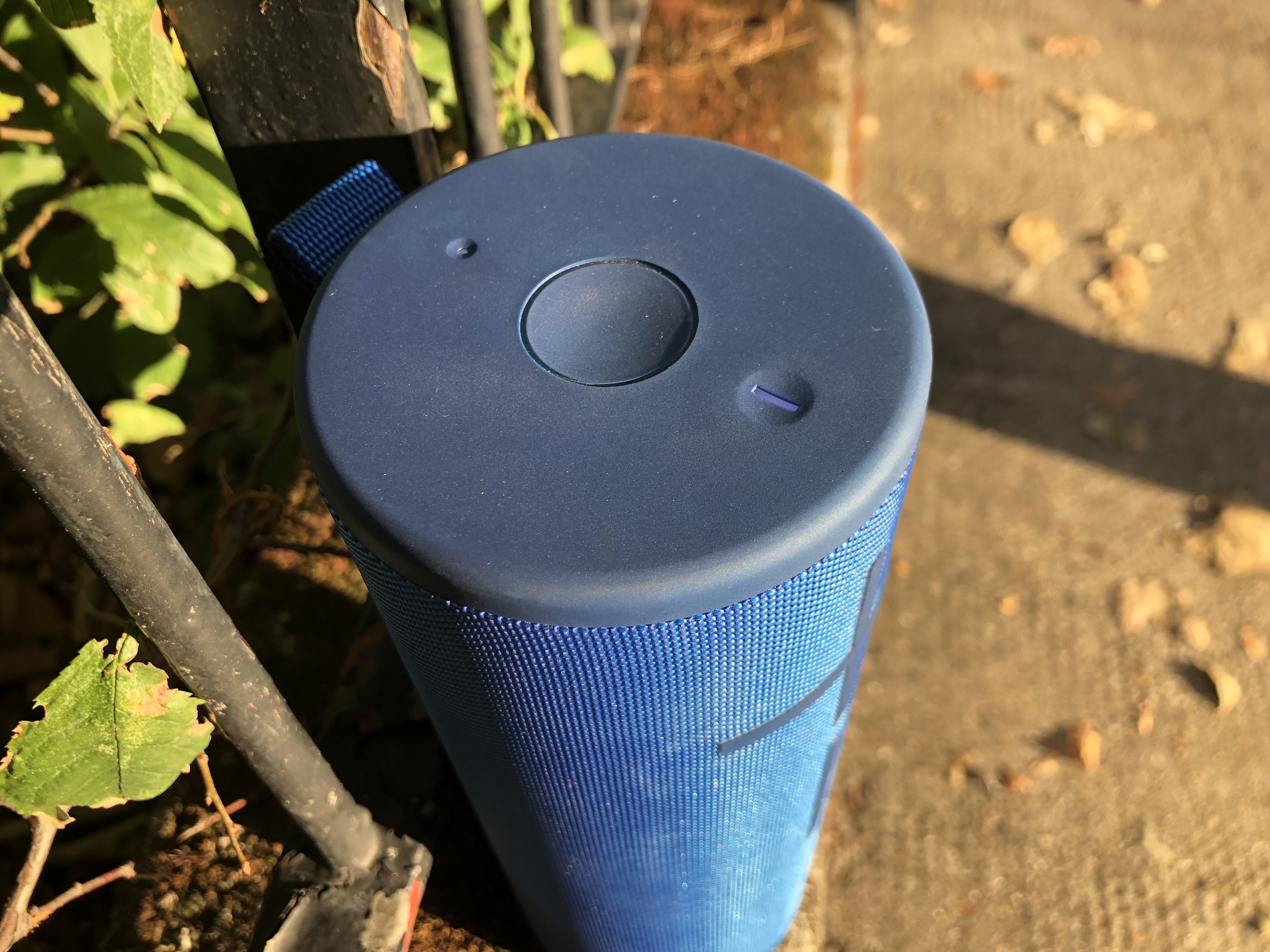 While it's a bit of a shame that Spotify users – of which there are a few – can't sample the full extent of the Magic Button's capabilities, and it's not in any way magical that you're unable to skip backwards, it's a useful thing to have, especially when you're likely to be using the Megaboom 3 around water at some point in its lifespan – somewhere you don't typically want your phone to be.
On that point, the speaker's upgraded IP67 rating means it can be dunked underwater for 30 minutes and live to tell the tale, and it's now fully dustproof. Like the Wonderboom before it, the Megaboom 3 is designed to be shockproof and floatable, so as long as you're not throwing it out of a plane or feeding it to a shark, you really don't need to be precious.
Most of the Megaboom 3's extra functionality lies within the free Boom app. In it, you can arrange your playlists, mess around with the EQ, invite friends to help DJ with Block Party, and initiate Ultimate Ears' pièce de résistance: the PartyUp mode. Here, you can link up to 150 (no, really) Megaboom 3s, Boom 3s or older Boom speakers for a groundshaking party to end all parties. For fear of being evicted from my flat, I think I'll settle for a stereo pair of two Megaboom 3s, also possible in the app.
The app's settings menu enables you to turn off the unmistakable Ultimate Ears sound effects which play when you switch the device on and off, or when the speaker wants to tell you it's in pairing mode. If you do this, though, I make you a joyless fun-hater, because they're great.
Battery life on the Megaboom 3 is a whopping 20 hours, which I have no reason to doubt from my testing – although if you tend to play your tunes loud, you can probably chop off a few hours.
Performance: A kick in the bass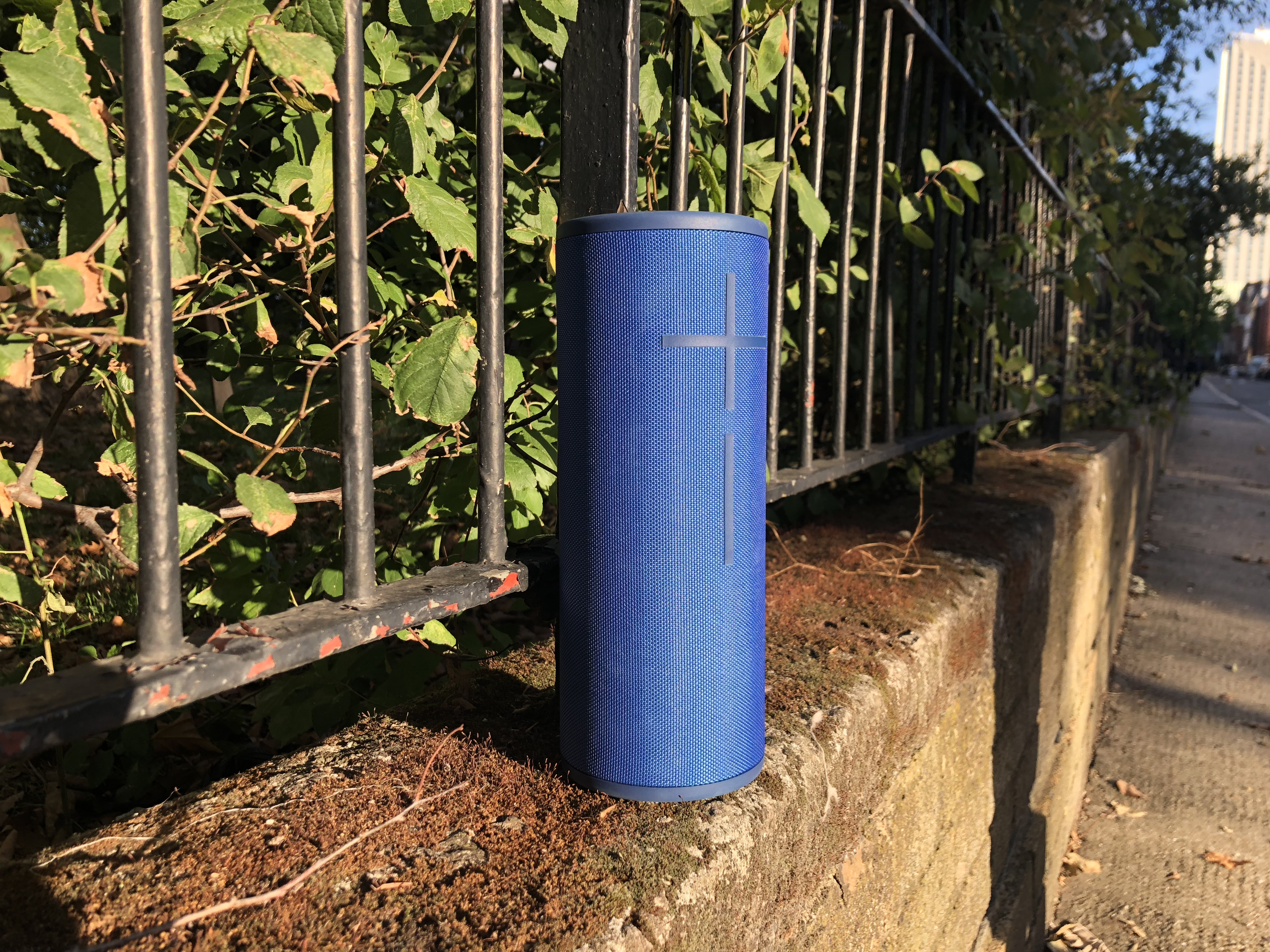 You won't find many sonic tweaks from the original Megaboom, save for a modified passive radiator that gives the Megaboom 3 a bassier sound. It packs a real thump, and I'd recommend having a twiddle of the EQ if you find it to be too dominant.
But nothing much had to change; the Megaboom was already a great-sounding speaker. As is traditional with Ultimate Ears speakers, its size belies its monstrous max volume, and you have to really crank the thing up before it starts to creak. In fact, you're going to get the best performance when the speaker is loud. A Megaboom 3 is wasted if it's being polite, after all.
It'll easily fill a normal-sized room with punchy 360 sound, and I didn't feel like the speaker let down any of my song choices, even if the mids leave a little to be desired. You're never going to get a flawless soundstage from a £170 Bluetooth speaker, but the Megaboom 3's is well-balanced and, above all else, just plain fun.
Range has been increased from 30m to 45, so you can be a little more adventurous with your wandering than before.
Ultimate Ears Megaboom 3 verdict
The Megaboom 3 didn't have to do a whole lot to build on the brilliant foundations set by its forerunner. It's still rugged as hell, easy on the eye and gloriously noisy, while the low end enhancements make it easy to recommend.
If, like this writer, you're of the Apple Music persuasion, summoning playlists with the Magic Button is great, and I can see it being a popular feature for those who work out at home. It's just a shame the Spotify crowd aren't afforded the same privilege.
The speaker feels nice in the hand, but I'm equally happy to fling it into my backpack without a care. For holidays, road trips, festivals and all-day picnics in the park, Ultimate Ears' latest is a no-brainer. Booming brilliant.
Stuff Says…
Tough, loud and bags of fun. Ultimate Ears' hot streak continues
Good Stuff
Bassier than before
So very loud
IP67 makes it even more durable
PartyUp is a great (if a little terrifying) feature
Magic Button isn't magic, but we're glad it's there
Bad Stuff
No Spotify playlists
No USB-C
We miss the volume strap